The European Green Deal Investment Plan and Just Transition Mechanism
The European Union is committed to becoming the first climate-neutral bloc in the world by 2050. This requires significant investment from both the EU and the national public sector, as well as the private sector. The European Green Deal's Investment Plan – the Sustainable Europe Investment Plan – presented today will mobilise public investment and help to unlock private funds through EU financial instruments, notably InvestEU, which would lead to at least €1 trillion of investments.
While all Member States, regions and sectors will need to contribute to the transition, the scale of the challenge is not the same. Some regions will be particularly affected and will undergo a profound economic and social transformation. The Just Transition Mechanism will provide tailored financial and practical support to help workers and generate the necessary investments in those areas.
The President of the European Commission, Ursula von der Leyen, said: "People are at the core of the European Green Deal, our vision to make Europe climate-neutral by 2050. The transformation ahead of us is unprecedented. And it will only work if it is just – and if it works for all. We will support our people and our regions that need to make bigger efforts in this transformation, to make sure that we leave no one behind. The Green Deal comes with important investment needs, which we will turn into investment opportunities. The plan that we present today, to mobilise at least €1 trillion, will show the direction and unleash a green investment wave."
Executive Vice-President for the European Green Deal, Frans Timmermans, said: "The necessary transition towards climate-neutrality is going to improve people's well-being and make Europe more competitive. But it will require more efforts from citizens, sectors and regions that rely more on fossil fuels than others. The Just Transition Mechanism will help support those most affected by making investments more attractive and proposing a package of financial and practical support worth at least €100 billion. This is our pledge of solidarity and fairness."
Valdis Dombrovskis, Executive Vice-President for an Economy that Works for People, added: "For Europe to transition to a climate-neutral economy, we need both political commitment and massive investments. The Green Deal shows our determination to tackle climate change, which we are now backing up with a funding plan. First, we will use the EU budget to leverage private funds for green projects across Europe and support the regions and people most affected by transition. Second, we will create the right regulatory incentives for green investments to thrive. Last but not least, we will help public authorities and market players to identify and develop such projects. The European Union was not built in a day. A Green Europe will not happen overnight. Putting sustainability at the heart of how we invest requires a change of mindset. We have taken an important step towards achieving this today."
The European Green Deal Investment Plan
The European Green Deal Investment Plan will mobilise EU funding and create an enabling framework to facilitate and stimulate the public and private investments needed for the transition to a climate-neutral, green, competitive and inclusive economy. Complementing other initiatives announced under the Green Deal, the Plan is based on three dimensions:
Financing: mobilising at least €1 trillion of sustainable investments over the next decade. A greater share of spending on climate and environmental action from the EU budget than ever before will crowd in private funding, with a key role to be played by the European Investment Bank.
Enabling: providing incentives to unlock and redirect public and private investment. The EU will provide tools for investors by putting sustainable finance at the heart of the financial system, and will facilitate sustainable investment by public authorities by encouraging green budgeting and procurement, and by designing ways to facilitate procedures to approve State Aid for just transition regions.
Practical support: the Commission will provide support to public authorities and project promoters in planning, designing and executing sustainable projects.
The Just Transition Mechanism
The Just Transition Mechanism (JTM) is a key tool to ensure that the transition towards a climate-neutral economy happens in a fair way, leaving no one behind. While all regions will require funding and the European Green Deal Investment Plan caters for that, the Mechanism provides targeted support to help mobilise at least €100 billion over the period 2021-2027 in the most affected regions, to alleviate the socio-economic impact of the transition. The Mechanism will create the necessary investment to help workers and communities which rely on the fossil fuel value chain. It will come in addition to the substantial contribution of the EU's budget through all instruments directly relevant to the transition.
The Just Transition Mechanism will consist of three main sources of financing:
1) A Just Transition Fund, whichwill receive €7.5 billion of fresh EU funds, coming on top of the Commission's proposal for the next long-term EU budget. In order to tap into their share of the Fund, Member States will, in dialogue with the Commission, have to identify the eligible territories through dedicated territorial just transition plans. They will also have to commit to match each euro from the Just Transition Fund with money from the European Regional Development Fund and the European Social Fund Plus and provide additional national resources. Taken together, this will provide between €30 and €50 billion of funding, which will mobilise even more investments. The Fund will primarily provide grants to regions. It will, for example, support workers to develop skills and competences for the job market of the future and help SMEs, start-ups and incubators to create new economic opportunities in these regions. It will also support investments in the clean energy transition, for example in energy efficiency.
2) A dedicated just transition scheme under InvestEU to mobilise up to €45 billion of investments. It will seek to attract private investments, including in sustainable energy and transport that benefit those regions and help their economies find new sources of growth.
3) A public sector loan facility with the European Investment Bank backed by the EU budget to mobilise between €25 and €30 billion of investments. It will be used for loans to the public sector, for instance for investments in district heating networks and renovation of buildings. The Commission will come with a legislative proposal to set this up in March 2020.
The Just Transition Mechanism is about more than funding: relying on a Just Transition Platform, the Commission will be providing technical assistance to Member States and investors and make sure the affected communities, local authorities, social partners and non-governmental organisations are involved. The Just Transition Mechanism will include a strong governance framework centred on territorial just transition plans.
Background
On 11 December 2019, the Commission presented the European Green Deal, with the ambition of becoming the first climate-neutral bloc in the world by 2050. Europe's transition to a sustainable economy means significant investment efforts across all sectors: reaching the current 2030 climate and energy targets will require additional investments of €260 billion a year by 2030.
The success of the European Green Deal Investment Plan will depend on the engagement of all actors involved. It is vital that Member States and the European Parliament maintain the high ambition of the Commission proposal during the negotiations on the upcoming financial framework. A swift adoption of the proposal for a Just Transition Fund Regulation will be crucial.
The Commission will closely monitor and evaluate the progress on this transition path. As part of these efforts, every year the Commission will hold a Sustainable Investment Summit, involving all relevant stakeholders, and it will continue to work for promoting and financing the transition. The Commission invites the investment community to make full use of the enabling regulatory conditions and ever-growing needs for sustainable investments, and authorities to take an active role in identifying and promoting such investments.
Commission presents first reflections on building a strong social Europe for just transitions
The Commission today presents a Communication on building a strong social Europe for just transitions. It sets out how social policy will help deliver on the challenges and opportunities of today, proposing action at EU level for the months to come, and seeking feedback on further action at all levels in the area of employment and social rights. Already today the Commission launches the first phase consultation with social partners – businesses and trade unions – on the issue of fair minimum wages for workers in the EU.
Valdis Dombrovskis, Executive Vice-President for an Economy that Works for People, said: "Europe is going through a momentous shift. As we go through the green and digital transformation, as well as an ageing population, the Commission wants to ensure that people remain centre stage and that the economy works for them. We already have an instrument, the European Pillar of Social Rights. Now we want to ensure that the EU and its Member States, as well as stakeholders, are committed to its implementation."
Nicolas Schmit, Commissioner for Jobs and Social Rights, said: "The working lives of millions of Europeans will change in the coming years. We need to take action to allow the future workforce to flourish. Europe's innovative and inclusive social market economy must be about people: providing them with quality jobs that pay an adequate wage. No Member State, no region, no person can be left behind. We must continue to strive for the highest of standards in labour markets, so that all Europeans can live their lives with dignity and ambition."
Europe today is a unique place where prosperity, fairness and a sustainable future are equally important goals. In Europe, we have some of the highest standards of living, best working conditions and most effective social protection in the world.That said, Europeans face a number of changes such as the move to a climate-neutral economy, digitalisation and demographic shifts. These changes will present the workforce with new challenges and opportunities. The European Green Deal – our new growth strategy – must ensure that Europe remains the home of the world's most advanced welfare systems and is a vibrant hub of innovation and competitive entrepreneurship.
Today's publications build on the European Pillar of Social Rights, proclaimed by EU institutions and leaders in November 2017. The Commission asks all EU countries, regions and partners to present their views on the way forward as well as their plans to deliver on the Pillar's objectives. This will feed into the preparation of an Action Plan in 2021 that reflects all contributions, and that will be submitted for endorsement at the highest political level
For its part, the Commission today sets out planned initiatives that will already contribute to the implementation of the EU Pillar. Key actions in 2020 include:
Fair minimum wages for workers in the EU
A European Gender Equality Strategy and binding pay transparency measures
An updated Skills Agenda for Europe
An updated Youth Guarantee
Platform Work Summit
Green paper on Ageing
Strategy for persons with disabilities
Demography Report
European Unemployment Re-insurance Scheme
These actions build on work already done by the EU since the Pillar's proclamation on 2017. But action at EU level alone is not enough. The key to success lies in the hands of national, regional and local authorities, as well as social partners and relevant stakeholders at all levels. All Europeans should have the same opportunities to thrive – we need to preserve, adapt and improve what our parents and grandparents have built.
Consultation on fair minimum wages
The number of people in employment in the EU is at a record high. But many working people still struggle to make ends meet. President von der Leyen has expressed her wish that every worker in our Union has a fair minimum wage that should allow for a decent living wherever they work.
Today the Commission launches a first phase consultation of social partners – businesses and trade unions – on the issue of a fair minimum wage for workers in the EU. The Commission is in listening mode: we want to know whether social partners believe EU action is needed, and if so, if they wish to negotiate it between themselves.
There will not be a one-size-fits-all minimum wage. Any potential proposal will reflect national traditions, whether collective agreements or legal provisions. Some countries already have excellent systems in place. The Commission wishes to ensure all systems are adequate, have sufficient coverage, include thorough consultation of social partners, and have an appropriate update mechanism in place.
Background
Social justice is the foundation of the European social market economy and at the heart of our Union. It underpins the idea that social fairness and prosperity are the cornerstones for building a resilient society with the highest standards of well-being in the world.
The moment is one of change. Climate change and environmental degradation will require us to adapt our economy, our industry, how we travel and work, what we buy and what we eat. It is expected that artificial intelligence and robotics alone will create almost 60 million new jobs worldwide in the next 5 years, while many jobs will change or even disappear. Europe's demography is changing; today we live longer and healthier lives, thanks to progress in medicine and public health.
These changes, opportunities and challenges affect all countries and all Europeans. It makes sense to face them together and address change upfront. The European Pillar of Social Rights is our answer to these fundamental ambitions. The Pillar expresses 20 principles and rights essential for fair and well-functioning labour markets and welfare systems in 21st century Europe.
EU, U.S. and Japan agree on new ways to strengthen global rules on industrial subsidies
In a Joint Statement issued today, representatives of the European Union, the United States and Japan announced their agreement to strengthen existing rules on industrial subsidies and condemned forced technology transfers practices.
In a meeting held in Washington, D.C., the EU, the U.S. and Japan agreed that the current list of subsidies prohibited under the World Trade Organization's (WTO) rules is insufficient to tackle market and trade distorting subsidisation existing in certain jurisdictions. They concluded therefore that new types of unconditionally prohibited subsidies have to be added to the WTO Agreement on Subsidies and Countervailing Measures.
A structural reform of the WTO and levelling the playing field in global trade is a key priority for the EU and the von der Leyen Commission. Commissioner for Trade Phil Hogan said: "This Joint Statement is an important step toward addressing some of the fundamental issues distorting global trade. The EU has been arguing consistently that multilateral negotiations can be effective in resolving these problems. I welcome the fact that the United States and Japan share this view. I am grateful to Ambassador Lighthizer and Minister Kajiyama for their constructive collaboration. This Statement is also a symbol of a constructive strategic collaboration between three major players in global trade."
The EU, U.S. and Japan also agreed that for particularly harmful types of subsidies, such as excessively large subsidies, the burden of proof should be reversed: the subsidising WTO member must demonstrate that there are no serious negative trade or capacity effects and that there is effective transparency about the subsidy in question. The signatories of the statement also reaffirmed the importance of technology transfers for global trade and investment and discussed possible core rules to be introduced to prevent forced technology transfer practices of third countries.
The Joint Statement also confirmed continued cooperation on a number of key items such as:
The importance of market oriented conditions
Reform of the WTO, to include increasing compliance with existing WTO notification obligations
Pressing advanced WTO members claiming developing country status to undertake full commitments in ongoing and future WTO negotiations
International rule making and trade related aspects of electronic commerce at the WTO; and
International forums such as the Global Forum of Steel Excess Capacity and the Governments/Authorities' Meeting on Semiconductors.
The Joint Statement is an important step toward resolving some key issues in the lead up to the 12th WTO Ministerial Conference in June 2020 in Nur-Sultan.
Less than half of EU travellers are aware of EU Passenger Rights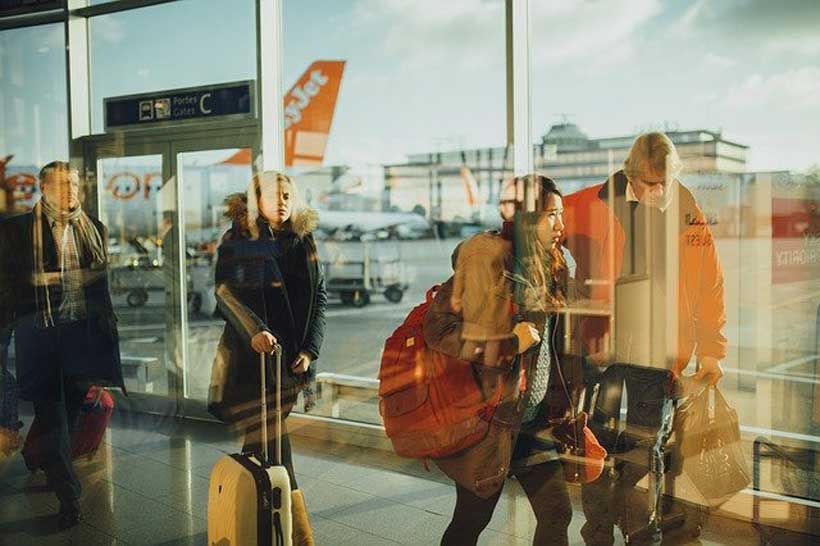 The European Commission today released the results of a Eurobarometer survey on passenger rights in the European Union (EU). According to the survey, 43% of EU citizens who have travelled by air, long-distance rail, coach, ship or ferry in the previous 12 months ('travellers') know that the EU has put in place rights for passengers.
Commissioner for Transport Adina Vălean said: "The European Union is the only area in the world where citizens are protected by a full set of passenger rights. However, these rights need to be better known and easier to understand and enforced. Our rules should also provide more legal certainty to passengers and the industry. This is why the Commission proposed to modernise air and rail passenger rights.We now need Council and the European Parliament to swiftly reach agreement on them to ensure that people travelling in the EU are effectively protected."
Passenger rights are defined at EU level. They are applied by transport providers and enforced by national bodies. Disparities between national practices can make it hard for passengers to get a clear picture of what to do and to whom to turn, especially as passengers often move across EU borders.
The Commission has already stepped up efforts to make passenger rights clearer, and to raise awareness about these rights. The Commission has done so through legislative proposals for air and rail passenger rights, through guidelines, and through regular communication about relevant case law. The Commission also launched an awareness-raising campaign.
More results from the survey:
32% of all respondents (including those who did not travel with one of the transport modes referred to above in the last 12 months) know passenger rights exist in the EU, for air, rail, coach or ship or ferry transport. But only 14% are specifically aware for air travel, 8% for rail, 5% for coach and 3% for travel by ship or ferry. Respondents who have travelled by at least one of these modes are more likely to be aware of passenger rights (43% vs 32%), although this remains below 50%.
The percentage of travellers who feel they were well informed about their rights by transport companies before travelling varies by transport mode: 40% for air passengers, 29% for ship or ferry passengers, 26% for rail passengers and 26% for coach passengers. Percentages are even lower for information received during and after travel.
Respondents who have experienced disruption during air travel are more likely to have complained than those using other modes: 37% of air passengers vs 26% of coach passengers, 24% of rail passengers, and 18% of ship or ferry passengers complained. All modes combined: 26%. Among respondents who experienced a travel disruption but did not make an official complaint (72%), the most likely reason for not complaining was the feeling that it was useless to do so (45%), followed by the amount of money involved being seen as too small (25%).
Of those who have experienced air travel disruption over the last 12 months, 53% indicated that the airline offered some form of help (either food and drinks or alternative flight, reimbursement, financial compensation, accommodation, etc.), whether passengers complained or not. Only 43% of rail passenger respondents, and 38% who had travelled by coach, ship or ferry indicated that transport companies offered help in case of disruptions.
55% of respondents who complained to the transport company about disruption say they were satisfied by the way their complaint was dealt with, but only 37% of those who had experienced a disruption claimed to be satisfied with the way the transport company informed them about complaints procedures.
A large majority (81%) of those who have at some point requested assistance for a person with a disability or reduced mobility (i.e. 8% of respondents) declare themselves satisfied with the transport company's response. Fewer (60%) expressed satisfaction when more than one mode was used.
Next steps
The survey results will feed into two ongoing legislative procedures, on rail and air passenger rights, as well as evaluations of the rights of bus & coach passengers, the rights of ship and ferry passengers, and the rights of air passengers with disabilities or reduced mobility. Accessibility to multimodal transport for these passengers, as well as other travellers, will also be considered in this context.
Background information
The survey was conducted between 19 February and 4 March 2019, and involved interviewing 27,973 EU citizens.
EU legislation to protect passenger rights and ensure they are not lost in a myriad of national rules has been introduced for all transport modes – this is unique in the world, no other continent offers passengers of all modes such protection.