Spruce Up Your Shower System With These Tips and Ideas
While a hot bath with your favorite salts and candles can be very soothing after a long day at work, water bills force most of us to reconsider the idea altogether. Baths also take a significant amount of time and, in today's fast-paced world, most of us would rather just take a shower and get on with the day. Another issue that we face in the UK has confined homes and, because of that, we can't do a lot when it comes to shower designs.
However, this doesn't mean you can't make your shower experience more enjoyable. Luckily, we're here to help you with your shower system, even if you've got a confined bathroom. With gorgeous fixtures, massage showerheads, and Bluetooth connectivity, one can truly enjoy their shower. Read one for some amazing ideas to make your shower look and feel better.
RESTRICTED BY SPACE? TRY A SHOWER PANEL
UK homes tend to be practical and, as such, one needs to fit a lot into a confined space. There is no exception when it comes to the bathroom with most homeowners constantly wishing they had a larger bathroom. However, having a confined space in your bathroom doesn't mean you can't have an amazing shower.
Instead of installing an entire shower unit, consider installing a panel. Nowadays you can find glass panels with custom frost designs and light fixtures to provide some mood lighting. These panels are made of industrial-grade safety glass so you don't have to worry.
SHOWER VALVES
Shower valves are literally the key to you being able to take a shower. Not only should one look at the design of the valve, but also the practicality. You can't keep changing shower valves so make sure whatever you buy is built to last. You'll also want to choose the design with this longevity in mind so you don't get bored of the design after a while.
Nowadays, you can also find 'concealed' shower valves that have a minimalistic design and take up very little space. This will come in handy if you're already strapped for space in your bathroom. However, if you use other space-saving ideas, like the shower panel mentioned above, then you can go for something a little more big, ornate, and detailed.
SMART SHOWERS
Probably the most exciting entry in this article, smart showers make the entire showering experience much more entertaining. Depending on how much money you're willing to spend, not only will you find showers that are voice-controlled, but you'll also find a range of other features such as waterproof Bluetooth speakers and mood lighting.
You'll enjoy all of this along with having different shower effects, such as rainfall, massage, full body, and traditional showerhead. Again, if money isn't an issue, then you'll find smart showers where you can customize your entire showering experience, along with music, lighting, and shower head settings, all from the comfort of an app on your phone.
Again, if space is a concern, then you need not worry, as you can find smart showers that are made for confined spaces. You'll be able to enjoy all the features, albeit in a more sleek and minimalistic design.
We hope the above has been able to inspire you to design your own shower in the best way possible. To see some ideas for the above items, visit Victoria Plum for some great designs at great prices.
Healthcare Ratings of the World's Countries
The latest (October 17th) issue, of the leading medical journal, The Lancet, provides the most detailed analyses and ratings ever, of the healthcare that is provided in each of 204 countries. These ratings are based on a comprehensive set of 42 ratios, such as, "Mortality from breast cancer for females aged 20–64 years" divided by "Incidence of breast cancer for females aged 20–64 years." All 42 ratios are effectiveness-of-treatment measures. That is the only scientific way to measure the quality of a nation's healthcare.
Here, in order, are the top 113 countries, those that score above 54, on a scale where the top score is 96 and the bottom score is 22 — which latter country (not shown here) is Central African Republic, which rated 1 or 0, totally lacking, on a number of categories. These 113 countries are listed according to their total score. So, any country that isn't listed here can reasonably be considered to have very poor quality medical care:
SCORE: COUNTRY (and rank)
96: Japan — world's best medical care
95: Iceland — world's second-best medical care
94: Norway — world's third-best medical care
93: San Marino, Switzerland
92: Andorra, Singapore
91: Finland, France, Luxembourg, Monaco
90: Canada, Ireland, Netherlands, Slovenia, Spain, Sweden
89: Australia, Italy, South Korea
88: UK (ranked as #21)
87: Belgium (#22)
86: Austria, Germany
84: Denmark, Portugal
83: Malta, N.Z.
82: Czech Republic, Estonia, Kuwait, USA
81: Israel (#33)
80: Cyprus, Greece, Qatar
79: Costa Rica, Croatia, Taiwan
78: Bermuda (#40)
76: Peru, Puerto Rico
75: Lebanon (#43)
74: Chile, Colombia
73: Cuba, Poland
72: Hungary, Thailand
71: Oman, Panama
70: Albania, China, Iran, Jordan, Latvia, Lithuania, Romania
69: Greenland, Russia, Turkey, Uruguay
68: Tunisia (#63)
67: Malaysia, Maldives
66: Brunei, Libya, Montenegro, Sri Lanka
65: Brazil (#70)
64: Bosnia, Ecuador, Guam, Saudi Arabia
63: Bulgaria, Paraguay, Serbia, UAE
62: Armenia, Cape Verde, Cook Islands, El Salvador, Moldova, Namibia, Seychelles
61: Argentina, Bahamas, Barbados, Bahrain, Mexico, North Macedonia, Palestine, Venezuela
60: Antigua, Northern Mariana Islands, South Africa, Vietnam
59: Kazakhstan, Rwanda, St. Lucia
58: Botswana, Iraq, Morocco, Syria
57: Jamaica, Nicaragua, Ukraine
56: Georgia, Malawi, Mauritius, Trinidad
55: Philippines, Sao Tome
To find the fields of strength and of weakness in the healthcare that is provided in each country, see the tables that are presented on pages 11-16 of the pdf of the article, which pages also show the detailed ratings of each of the 204 nations' medical care. However, that article provides no rankings, but only scores. The rankings that are shown in the present article are derived from the scores in that article, but are not shown in that article. That article presents the countries only in alphabetical order: it provides no rank-order of them. For example: the United States was one of the four countries that were ranked lower than 28 countries, such that the next lower-ranked country, after those four, Israel, ranked as being #33; and, therefore, the U.S. ranked somewhere among #s 29 and 32 among the 204 nations, or, roughly, as being ranked as number 30 or 31.
'Very tough' months ahead in COVID battle- WHO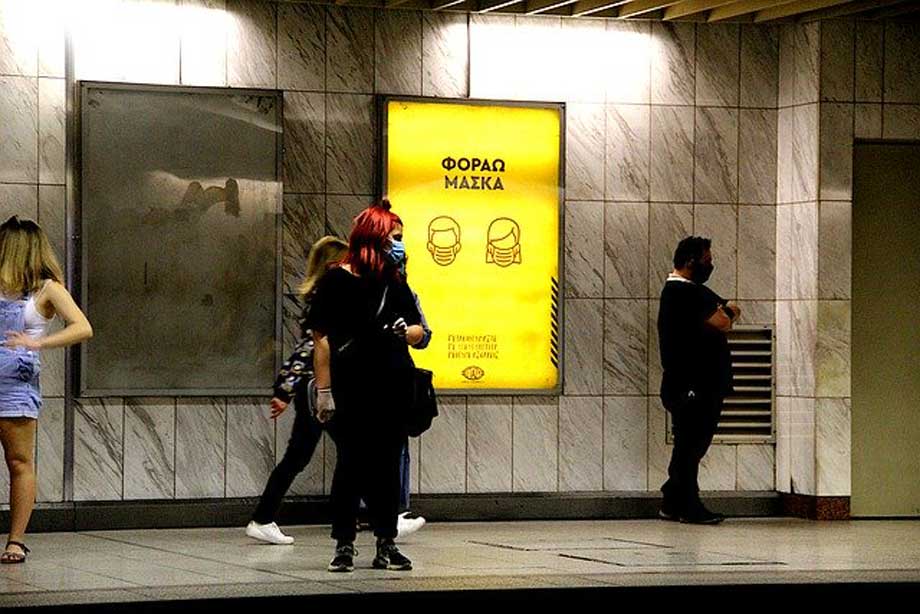 Facing another critical juncture in the COVID-19 pandemic, the World Health Organization (WHO) chief told reporters on Friday that a "very tough" few months lie ahead with too many nations seeing an exponential increase in cases.
Tedros Adhanom Ghebreyesus said some countries were now on a "dangerous track" and the worrying rise was leading to hospitals and ICUs "running close or above capacity – and we're still only in October."
"We urge leaders to take immediate action, to prevent further unnecessary deaths, and essential health services collapsing, and schools shutting again."
Action needed
The WHO Director-General said countries needed to "conduct honest analysis and consider the good, the bad and the ugly."
For those who have brought transmission under control, he said now was the time to "double down, to keep transmission at a low level, be vigilant, ready to identify cases and clusters, and take quick action."
He said there were "incredible stories of hope and resilience, of people and businesses responding creatively to the outbreak, and we need to share these widely."
Contact tracing is essential he added, and clear instructions on how to go about it, so more mandatory stay at home orders can be avoided.
Oxygen running low
Turning to the need to share all resources in the COVID fight equitably, Tedros noted that a heavy toll was being taken on the world's supplies of clinical oxygen, so crucial for those patients who need to be intubated, and many countries simply do not have enough.
The "global oxygen gap" is particularly acute in some of the poorest nations, where some have only five to 20 per cent of what they need for patient care.
In June, around 88,000 large cylinders were needed each day worldwide, to cope with the caseload, but with daily infections rising to around 400,000, that need has now risen to 1.2 million cylinders, just in low and middle income countries alone.
Somalia, Chad and South Sudan, were totally reliant on cylinders from private vendors, that were expensive, and with a long distance to travel often, said Tedros.
But now, WHO is working with ministries of health in those countries to design oxygen plants which fit their local needs, "which will result in sustainable and self-sufficient oxygen supply", he added.
'End-to-end solutions'
"The oxygen project, reflects WHO's commitment to end-to-end-solutions and innovation, to do what we do better, cheaper, and reach more people", he said, giving the example of a scheme underway to harness solar power, to run oxygen concentrators in remote places that lack a reliable electricity supply.
"Oxygen saves lives of patients with COVID-19, but it will also save some of the 800,000 children under five, that die every year of pneumonia and improve the overall safety of surgery".
A better world, means ensuring that oxygen is available to all, Tedros added.
World Polio Day week
The WHO chief also flagged the start on Saturday, of World Polio Day week, with partners around the world organising events and raising awareness of the need to eradicate polio, once and for all.
Over the summer, the wild polio virus was banished from Africa, thanks to the efforts of hundreds of thousands of health workers reaching millions of children with vaccines, marking "one of the greatest public health achievements of all time."
But the risk of resurgence always remains, which cases continue, and following an initial suspension of polio and other routine immunizations due to the pandemic, vaccinations drives have now resumed, said Tedros.
WHO: Focus on fundamentals as COVID-19 caseloads rise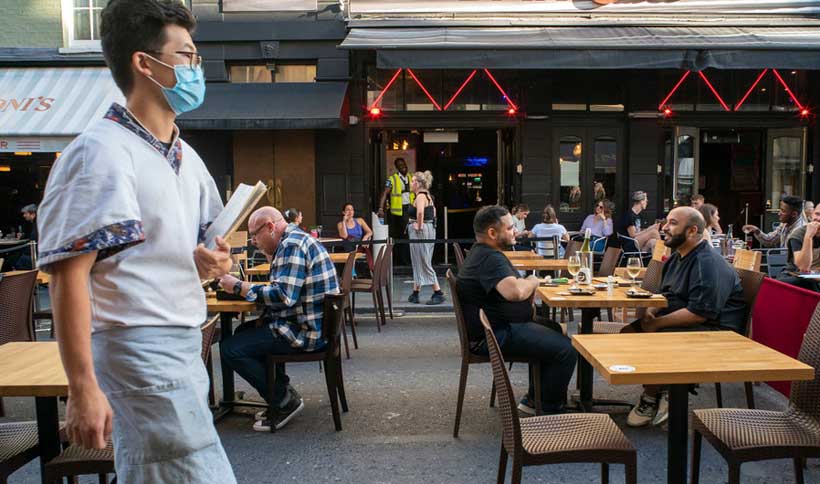 As COVID-19 cases continue to accelerate, particularly in Europe and North America, the World Health Organization (WHO) is advising governments and people everywhere not to let their guard down, for the benefit of those hospitalized, or working on the front line of the battle to end the pandemic.
"I know there's fatigue but the virus has shown that when we let our guard down, it can surge back at breakneck speed and threaten hospitals and health systems", agency chief Tedros Adhanam Ghebreyesus told journalists on Monday.
Last week, WHO reported that the pandemic has entered a worrying phase as the northern hemisphere winter season approaches.
At the time, the caseload in Europe was almost three times higher than during the first peak of the pandemic in March.
Break transmission chains
Tedros said he was encouraged to see many leaders communicating with their populations about targeted measures necessary to slow coronavirus spread and protect health workers and health systems.
He pointed out that as cases rise, the number of people needing hospital beds and intensive care also increases. And although nurses and doctors now have a much better understanding of how best to treat people with the virus, the situation could put them and patients at risk.
"So, it's important that all governments focus on the fundamentals that help to break the chains of transmission and save both lives and livelihoods", he said.
"This means active case finding, cluster investigations, isolating all cases, quarantining contacts, ensuring good clinical care, supporting and protecting health workers and protecting the vulnerable."
Tedros underlined that everyone also has a role to play through practicing physical distancing, wearing masks, avoiding crowds and other recommended measures.
We Are Family
WHO announced that one of the biggest anthems from the disco era is being refashioned as a "clarion call" for the COVID-19 pandemic.
'We Are Family', by the American group Sister Sledge, will be featured in a new campaign to promote global solidarity, unity and collaboration in the face of the disease.
Kim Sledge, one of the four sisters who sang the dancefloor classic, will re-record a special edition of the 1979 hit which will be released online on 9 November.
Part of the proceeds will go towards pandemic response and strengthening health services around the world.
"This is a solidarity effort for a global concern", said Ms. Sledge, speaking via video link.
"We all – every tribe, every tongue, every nation, every people – have the banner of love over us, and desire to bring us together in this world to fight the kinds of things that come against who we are."
Get up everybody and sing
The new version of 'We Are Family' will be accompanied by a video featuring celebrities, frontline heroes and members of the public.
People worldwide are encouraged to join the #WeAreFamily campaign, launched on Monday, by recording videos with their close family and friends singing the song and then sharing their efforts on social media.
The World We Want organization, a global social impact enterprise, is also a partner in the campaign.
Founder Natasha Mudhar said she was asked why the song was being released now, and not when the pandemic was first declared back in March.
"And the reason why now is that the pandemic that we are all facing is as relevant as it is today as it was five, six months ago", she said.
"With our music video that we're producing…we want it to be kind of a real clarion call that this beautiful, real, global world family is coming together in unity, in solidarity, not just in 2020 but also looking to 2021 as well, to address any global health challenge that we ever face, including and beyond the COVID pandemic."