Italy funds projects for agri-business development in Egypt and investment promotion in Iraq
The Italian Development Cooperation is contributing more than €4.55m to two United Nations Industrial Development Organization (UNIDO) projects in Egypt and Iraq. A signing ceremony to launch the projects took place today at the UNIDO headquarters.
The Egypt project has been developed after an in-depth analysis of the Egyptian tomato value chain. Egypt produces about eight million tonnes of fresh tomatoes per year and is the world's fifth largest producer, which can be attributed to its suitable climate, dual seasonality and fertile lands. However, only three to four per cent of the tomato crop is processed, and the processing sector suffers from a lack of integration with the supply chain.
The project will enhance the linkages between supply and processing factories, improve the quality of tomato production and processing, strengthen the technical skills of workers and managers in the processing factories, and improve existing marketing strategies in order to tap into new markets. It aims at value-addition and enhanced technical capacities of youth, thereby increasing employability and job opportunities.
The goal of the Iraq project is to promote existing and potential investments in Iraq in order to expand the share of the private sector's contribution to the country's GDP and to create employment opportunities for poverty alleviation and accelerated economic growth of Iraq.
It will have a dual focus, on one hand, increasing direct foreign investment, and on the other, increasing the impact of existing direct foreign investment through skills upgrading and increased local supply chain linkages.
In 2018 Italy was the largest governmental donor providing voluntary contributions to UNIDO, and in his statement at the signing ceremony, UNIDO Director General, LI Yong, expressed his appreciation of Italy's important financial and political support. Li said, "Italy has always been an effective advocate of UNIDO and of the 2030 Agenda for Sustainable Development. We share a common vision to promote inclusive and sustainable industrial development to tackle inequalities at all levels."
Li noted that the Egypt project will be implemented with the Ministry of Trade and Industry, and the Ministry of Agriculture and Land Reclamation, as well as the local private sector, which will be the initiative's primary beneficiary.
With regard to the Iraq project, Li stated that UNIDO's Investment and Technology Promotion Office in Italy "has already developed a strong expertise and technical skills in the promotion of investment projects through the establishment of close working relationships with Italy's industrial private sector."
In his statement, Ambassador Alessandro Cortese, Permanent Representative of Italy to the International Organizations in Vienna, said, "We believe both projects in Egypt and Iraq represent well our longstanding cooperation with UNIDO and the Italian way of "doing business" with our highly qualified expertise and advanced technologies, while contributing to the implementation of the 2030 Agenda."
Ambassador Cortese also stated that "these two agreements confirm that the partnership between UNIDO and Italy is deep rooted and very well grounded. It is based on shared geographical and thematic priorities and has brought remarkable results in terms of quality and quantity of technical cooperation delivered through many successful initiatives".
Mongolia: World Bank Mobilizes $2.2 Million to Strengthen Medical Diagnostic Services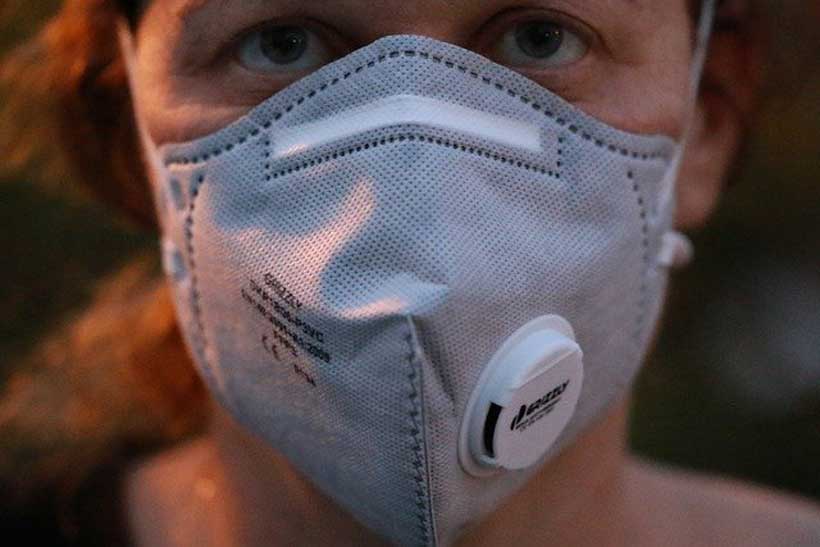 The World Bank mobilized US$2.2 million to help strengthen Mongolia's hospital services in the wake of the COVID-19 pandemic. The funding will be used to purchase the most needed medical diagnostic equipment in the country.
This immediate financing is being provided under the ongoing E-health project which seeks to improve integration and utilization of health information and e-health solutions for better health service delivery in selected pilot sites.
"This immediate financing will help Mongolia safeguard its people from the potential COVID-19 outbreak in the country and make sure that they have access to early diagnosis and care," – said the World Bank Country Manager for Mongolia Andrei Mikhnev.
Diagnostic equipment procured under this funding include 15 stationary and 12 mobile digital X-ray equipment and 41 ultrasound machines. Deliveries are expected in the beginning of April.
"We believe that this additional equipment would strengthen the country preparedness to deal with disease outbreaks like COVID-19," – said Dinesh Nair, Senior Health Specialist of the World Bank. "We will continue actively engaging with the government to help strengthen health systems, disease surveillance, and diagnosis."
On March 17, the World Bank Group also pledged $14 billion in immediate support to assist countries coping with the health and economic impacts of COVID-19. This financing is designed to help member countries, among them Mongolia, take effective action to respond to, and, where possible, lessen the tragic impacts posed by the global pandemic.
Peru Will Receive US$ 50M from the World Bank to Strengthen Key Social Protection
The World Bank Board of Directors today approved a US$ 50 million loan to strengthen key policies and strategies to increase human capital accumulation in Peru, particularly in the most vulnerable social sectors.
The Human Capital Development Program will focus on improving the delivery of social protection and early childhood development services, especially at the local level, and in strengthening professional development and management systems in education. Guaranteeing access to quality social protection, health and education services throughout the lifecycle is crucial for ensuring that individuals can develop the basic knowledge and skills they need to become productive members of society.
Over the past two decades, Peru has sharply reduced its poverty and inequality rates. It has also made significant strides in education and learning, as well as in decreasing chronic malnutrition and in implementing early childhood development policies. Notwithstanding, the country needs to reinforce its investments in human capital to further narrow inequality gaps and to guarantee that prosperity reaches all social sectors.
"The Peruvian government has undertaken the challenge of making multisector efforts to guarantee that all children reach their enormous potential and that they can become key players in the country's development," saidMarianne Fay, the World Bank Director forBolivia, Chile, Ecuador and Peru. The World Bank is accompanying Peru in this effort. "We provide technical and financial assistance for development policies that invest in people and that help to unlock and accelerate the generation of human capital, as well as to create synergies in the investments made in early childhood development to maximize results," she added.
To this end, the program seeks to improve the comprehensive delivery of social protection and early childhood development services, as well as education quality and management. It will also support priority political and institutional reforms in the social sector and the linkage of policies implemented by the Ministry of Development and Social Inclusion and the Ministry of Education.
The Ministry of the Economy and Finance will implement the program using a multisectoral and territorial approach, in close coordination with the Ministry of Development and Social Inclusion and the Ministry of Education.
AIIB To Scale Up Public Health Infrastructure in Wake of COVID-19
Recognizing that countries with fragile infrastructure have less capacity to handle health crises, the Asian Infrastructure Investment Bank (AIIB) is working to scale up infrastructure investment—including in public health, healthcare and information and communications technology (ICT)—to better serve members impacted by COVID-19.
AIIB President and Chair of the Board, Jin Liqun, said: "There has never been a greater need for a multilateral and truly global coordinated effort to ease the economic burden experienced by all."
He continued, "We have a responsibility to our members who face tremendous pressure to maintain the health and safety of their citizens while managing the impact of an economic downturn. It is our duty to be flexible and responsive in a time of crisis so our members can continue investing in sanitation, healthcare and technology-enabled infrastructure."
Recent analysis by AIIB1 highlights a direct correlation between quality of overall infrastructure and health security, indicating that infrastructure development is a key part of health security and epidemic preparedness. The COVID-19 virus has exposed the critical need for countries to also ensure preparedness for the needs of an aging population.
Lower income countries are particularly vulnerable as they are already struggling to keep up with their infrastructure needs. Layering an economic downturn and additional fiscal stresses from COVID-19 on top, many of them will fall short of the 6 percent to 10 percent GDP investment needed to maintain economic growth.
Continues President Jin, "We will work with our Board of Directors, members and partners to adjust to this new reality, providing scaled up and targeted investment in critical sustainable infrastructure to protect the people we serve and the generations that follow."
AIIB will announce a number of public health infrastructure financing options for its members in the coming days and weeks, to help build up economic resilience and mitigate the impact of future health crises.
Comments Dr. Ngozi Okonjo-Iweala, Chairperson of the Board of GAVI: "Multilateral banks like AIIB will play a critical role in supporting countries, helping them address challenges presented by COVID-19 as they build towards sustainable long-term infrastructure development."
"The support that a bank such as AIIB can provide its members is invaluable, reducing risks, absorbing longer-term exposures and cushioning the impact from increases in borrowing costs."