Colombia: 'Staggering number' of human rights defenders killed in 2019
The UN human rights office, OHCHR, is "deeply troubled by the staggering number of human rights defenders killed in Colombia" last year, its spokesperson said on Tuesday.
"The single most targeted group was human rights defenders advocating on behalf of community-based and specific ethnic groups such as indigenous peoples and Afro-Colombians", Marta Hurtado told reporters in Geneva, adding that the number of women human rights defenders killed increased "by almost 50 per cent in 2019 compared to 2018".
According to OHCHR, 107 activists were killed last year. And staff in the country are still in the process of verifying 13 additional cases reported during 2019 which, if confirmed, would raise the annual total to 120 killings.
Attacks on human rights defenders during 2018 had already intensified, with 115 killings confirmed by the UN.
Vicious cycle of violence 'must stop'
"This terrible trend is showing no let-up in 2020, with at least 10 human rights defenders already reportedly killed during the first 13 days of January", Ms. Hurtado lamented.
The UN office renewed its call on the Government to "make a strenuous effort" to prevent attacks on those who are defending fundamental rights, investigate each case and prosecute those responsible, including those aiding and abetting the deadly attacks.
"The vicious and endemic cycle of violence and impunity must stop", the spokesperson spelled out. "Victims and their families have a right to justice, truth and reparations".
Vulnerable villages
The vast majority of last year's killings happened in rural areas, 98 per cent of which occurred in municipalities with black market economies, and where criminal groups or armed groups hold sway.
And around 86 per cent of the deaths took place in villages with a poverty rate above the national average.
Although more than half were recorded in the four provinces of Antioquia, Arauca, Cauca and Caquetá, 21 other provinces also saw fatalities.
While the figures reflect the gravity of the problem, Ms. Hurtado pointed out that "they conceal the structural causes that sustain violence against human rights defenders".
"Any attack against human rights defenders is unacceptable and constitutes an assault against democracy, undermining participation and people's access to their human rights", she underscored.
Other factors
There were a number of other contributing factors including the penetration of criminal groups and armed groups linked to illicit economies in areas vacated by FARC-EP rebels, and the favouring of a military response from the Government to control the violence.
In November 2016, the Secretary-General welcomed the signing of an historic UN-backed peace agreement between the Colombian Government and the FARC-EP group, ending an armed conflict that had been ongoing since 1964.
However, continuous challenges in implementing the peace agreement have also played a role in the violence, especially the dismantling of paramilitary linked-groups; the security situation in conflict-affected communities; land restitution, illicit crop substitution programmes and the fulfilment of victims' rights.
While OHCHR has acknowledged some positive steps, such as a recent meeting of the National Commission on Security Guarantees convened by the Government early this month, to tackle this problem, the number of killings clearly shows much more needs to be done.
"We call on the authorities to redouble their efforts to ensure a free and secure environment for civic engagement and to increase the presence of civil State authorities in rural areas to provide basic services, such as health and education", asserted Ms. Hurtado.
She concluded by stressing the need to urgently tackle disparities in the enjoyment of all rights, particularly economic, social and cultural rights – especially in rural areas, saying that "measures of a collective nature aimed at protecting geographical areas or communities must be further developed."
UNICEF: Closing schools should be 'measure of last resort'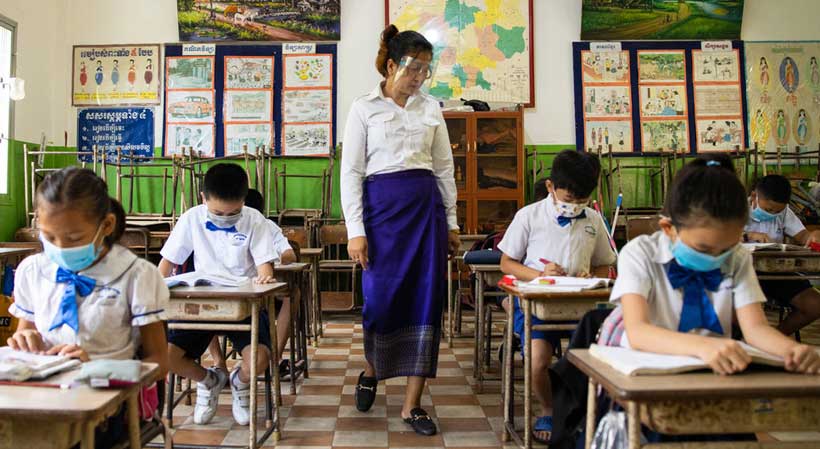 The head of the UN Children's Fund (UNICEF) underscored on Tuesday that "no effort should be spared" to keep children in school, as the coronavirus pandemic continues into a second year.
"Despite overwhelming evidence of the impact of school closures on children, and despite increasing evidence that schools are not drivers of the pandemic, too many countries have opted to keep schools closed, some for nearly a year", Henrietta Fore said in a statement.
A high cost
The UNICEF chief highlighted that the cost of closing schools has been devastating, with 90 per cent of students globally facing shutdowns at the peak of the COVID disruptions last year, leaving more than a third of schoolchildren with no access to remote education.
"The number of out-of-school children is set to increase by 24 million, to a level we have not seen in years and have fought so hard to overcome", she said.
"Children's ability to read, write and do basic math has suffered, and the skills they need to thrive in the 21st century economy have diminished", Ms. Fore added.
Closure a 'last resort'
Keeping children at home puts their health, development, safety and well-being at risk – with the most vulnerable bearing the heaviest brunt, she said.
She pointed out that without school meals, children are "left hungry and their nutrition is worsening"; without daily peer interactions and less mobility, they are "losing physical fitness and showing signs of mental distress"; and without the safety net that school often provides, they are "more vulnerable to abuse, child marriage and child labour".
"That's why closing schools must be a measure of last resort, after all other options have been considered", stressed the top UNICEF official.
Evaluating local transmission
Assessing transmission risks at the local level should be "a key determinant" in decisions on school operations, Ms. Fore said.
She also flagged that nationwide school closures be avoided, whenever possible.
"Where there are high levels of community transmission, where health systems are under extreme pressure and where closing schools is deemed inevitable, safeguarding measures must be put in place", maintained the UNICEF chief.
Moreover, it is important that children who are at risk of violence in their homes, who are reliant upon school meals and whose parents are essential workers, continue their education in classrooms.
After lockdown restrictions are lifted, she said that schools must be among the first to reopen and catch-up classes should be prioritized to keep children who were unable to learn remotely from being left behind.
"If children are faced with another year of school closures, the effects will be felt for generations to come", said Ms. Fore.
Humanitarians seek $1.3 billion to help millions in war-weary Afghanistan
The UN and humanitarian partners in Afghanistan are seeking $1.3 billion to assist almost 16 million people in need of life-saving assistance as a result of decades of conflict, recurrent natural disasters, and the added impact of the continuing COVID-19 pandemic.
The number of people targeted for assistance is over a six-fold increase compared to four years ago, when 2.3 million people were targeted for assistance, according to Stéphane Dujarric, spokesperson for the UN Secretary-General.
The situation of children is particularly worrying.
"It is projected that nearly one in two children under the age of five will face acute malnutrition this year," Mr. Dujarric said on Monday.
Hunger is "soaring" as people have lost their livelihoods, he added, noting that in 2021, nearly half of Afghanistan's population will need humanitarian assistance to survive.
People 'increasingly desperate'
According to the UN Office for Coordination of Humanitarian Affairs (OCHA), across Afghanistan, about 18.4 million people are in need of assistance, a number that rose sharply last year with the outbreak of the coronavirus pandemic.
"While enduringly resilient, people are increasingly desperate, resorting to debt and other more dangerous coping mechanisms to survive including marrying off their young daughters and sending their children to work," Parvathy Ramaswami, Humanitarian Coordinator a.i. for Afghanistan, said in the foreword to a humanitarian response plan.
The survival of the 15.7 million most vulnerable depends on humanitarians operating there receiving sufficient financial resources to deliver a response, she noted, adding that "the consequences of late or inadequate funding are very real."
The outlook for 2021 has worsened further due to significant unmet needs last year due to funding shortfalls and the acute focus on COVID-19, as well as the slow rollout of complementary development assistance, the response plan noted.
'Exhausted and hungry for peace'
Ms. Ramaswami went on to note that in spite of the bleak situation, there is "still cause for hope" with the start of the intra-Afghan negotiations.
"After enduring decades of war, people are mentally exhausted and hungry for peace, yearning for an end to civilian deaths and suffering."
She also highlighted the need for a permanent ceasefire or a persistent reduction in violence, to allow humanitarians to assess the situation, especially in the hard to reach areas.
"Until this much hoped for peace becomes a reality, the humanitarian community stands beside the people of Afghanistan during what surely must be one of the country's difficult periods," the UN official added, stressing "we all must do more, stretch higher, and do better to deliver life-saving assistance to those who need it most."
Close 'disgraceful' Guantánamo camp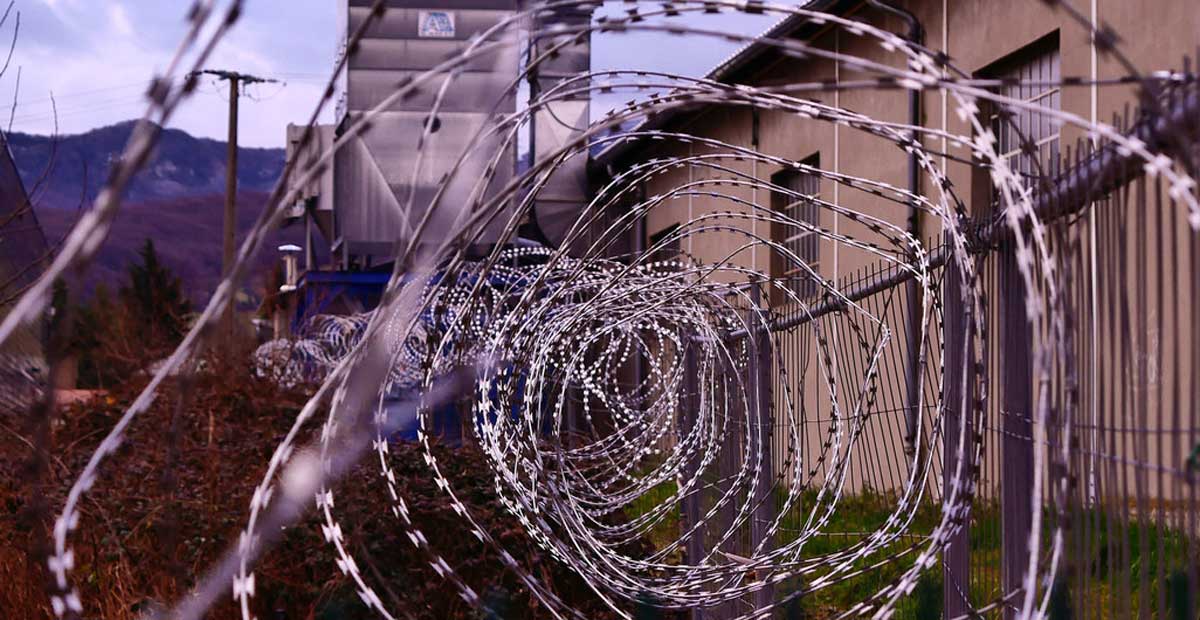 Exactly 19 years after the Guantánamo Bay detention centre first opened, UN independent human rights experts on Monday urged the incoming United States administration of Joe Biden, to close the notorious military prison as soon as possible.
Citing the rapidly deteriorating health of detainees who remain, along with the mental and physical harm inflicted on them in cruel and inhuman conditions, eight right experts warned that the aging inmates are at increasing risk.
"Guantánamo is a place of arbitrariness and abuse, a site where torture and ill-treatment was rampant and remains institutionalized, where the rule of law is effectively suspended, and where justice is denied", the experts said on the 19th anniversary of its establishment, on 11 January 2002.
Moreover, they pointed out that the COVID-19 pandemic is further exacerbating health vulnerabilities for the increasingly elderly prison population.
"The very existence of this facility is a disgrace for the United States and the international community as a whole", the UN experts said. "Guantánamo should have been closed a long time ago".
Living in 'legal limbo'
In 2003, the facility held 700 prisoners. Nineteen years later, 40 detainees remain with only nine having been charged with, or convicted, of crimes.
UN experts have consistently demanded the dismissal of the Military Commissions and the closing of the detention facility at Guantánamo Bay, saying they are incompatible with the US' obligations under international law.
"We must not forget these detainees, who have been subjected to torture or victims of comparable trauma, and still languish in Guantánamo, in a virtual legal limbo, outside the reach of the constitutional judicial system of the United States", they said.
"The prolonged and indefinite detention of individuals, who have not been convicted of any crime by a competent and independent judicial authority operating under due process of law, is arbitrary and constitutes a form of cruel, inhuman and degrading treatment or even torture".
Even those cleared remain imprisoned
Military Commissions are still undergoing pre-trial proceedings on motions to suppress evidence resulting from torture, according to the experts.
And as fresh trials are not expected to commence anytime soon, proceedings are likely to last several years, leaving the defendants incarcerated indefinitely.
While six of the inmates had long been cleared for transfer and one more recently for release, all remain behind bars. "The Military Commissions violate the requirements of impartiality, independence and non-discrimination and should never have been used in the manner in which they were deployed at Guantánamo", said the independent experts.
"These individuals should receive a fair and public hearing by competent, independent and impartial civilian court previously established by law", they added.
Uphold legal responsibilities
The experts said the US must uphold its international legal obligations, conduct prompt and impartial investigations of alleged human rights violations and provide redress and rehabilitation to those who have endured prolonged arbitrary detention or any form of torture or ill-treatment.
"With a new administration coming into office in the United States and as we approach the 20th anniversary of 9/11, Guantánamo must finally be closed forever", they spelled out.
The Special Rapporteurs appealed to the US authorities to "prosecute, in full compliance with human rights law, the individuals held at Guantánamo Bay or, alternatively, immediately release or repatriate them while respecting the principle of non-refoulement".
About the experts
Special Rapporteurs and independent experts are appointed by the Geneva-based UN Human Rights Council to examine and report back on a specific human rights theme or a country situation. Their positions are honorary and they are not paid for their work.
Click here for the names of experts.