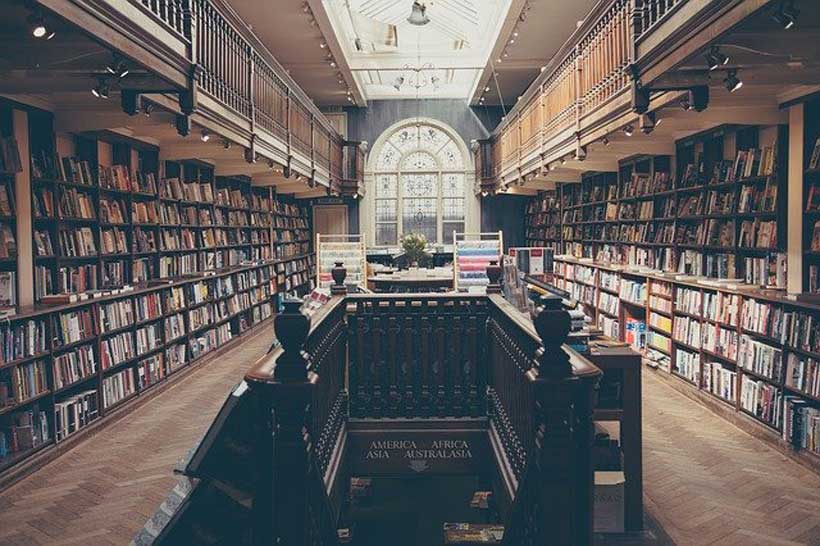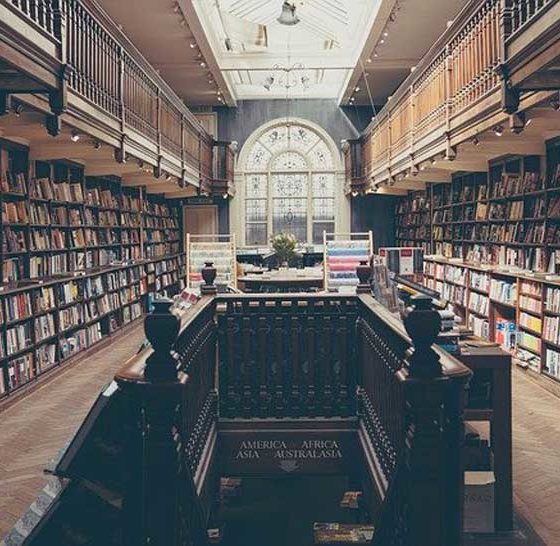 From Wall-Less Design to Robotics Training: Meet the 16 Schools Defining the Future of Education
The World Economic Forum identified 16 Schools of the Future – defined as schools, school systems and programmes – that are playing a critical role in preparing the global citizens and workforces of the future. Located in five continents as well as in developing and developed economies, and collectively reaching nearly 2.5 million children, these schools represent public-private collaborations to improve education systems with strategies including aligning curricula with future skills needs, training teachers in the latest industry practices and providing hands-on education experiences for students.
A new white paper, Schools of the Future: Defining New Models of Education for the Fourth Industrial Revolution, published today, outlines a framework to define quality education in the Fourth Industrial Revolution – Education 4.0 – and shares key features from innovative education models. In parallel, the Forum is launching the Education 4.0 initiative to mobilize multistakeholder collaborations to accelerate the scaling up of best practices and enable system-level transformation in education.
Defining Education 4.0
Through a consultative process with educators, policy-makers, business leaders, EdTech developers and experts, the World Economic Forum has proposed eight shifts within education content and experiences to define quality education in the Fourth Industrial Revolution. The framework serves as an important first step in setting the direction of innovation in education and reviving it as a means to improved social mobility and inclusion.
According to the report, innovation-driven economies and increasingly interconnected and interdependent societies demand that children develop four key skill sets: global citizenship, innovation and creativity, technology and interpersonal skills. Fostering these skills will require a shift towards radical new approaches to learning that are personalized and self-paced, accessible and inclusive, problem-based and collaborative as well as lifelong and student-driven.
Schools of the Future
The Green School (Indonesia): This school has a wall-less, open-air design that enables students to be directly connected to the surrounding nature. The school's physical layout supports its curricular focus on sustainability and real-world application. For example, students at the Green School have designed and built a usable bamboo bridge over a river and a new sustainable hydropower system for the school. Today the school uses just 10% of the energy consumed by other schools.
The Kakuma Project, Innovation Lab Schools (Kenya): Although currently in the process of building a physical school for this programme, the Kakuma project has already created a movement of 375 educators throughout 75 countries who provide lessons to children at the Kakuma Refugee camp via Skype. A foldable solar panel is used to ensure that the camp has a sustainable source of energy to support distance learning. The programme also trains local teachers in the implementation of a new curriculum based on the Sustainable Development Goals.
The Knowledge Society (Canada): This after school programme was designed to mirror the learning and working environments of major technology companies, exposing students to the most cutting-edge innovations. The programme partners with businesses to enable their students to consult private-sector leaders about real challenges within the company. By the end of the programme, every student has developed their own disruptive company.
Kabakoo Academies (Mali): Kabakoo works closely with local businesses to help their students identify issues within the community that require innovative and urgent action, helping them to rapidly develop market-ready prototypes through a sustainability lens. For example, since the programme's launch in 2018 students have designed and implemented a system for monitoring the air quality in Bamako, which includes installing air monitors throughout the city and using an online platform to track trends.
TEKY STEAM (Viet Nam): This network of labs in Viet Nam offers children ages 6-18 courses in technology, including programming, 3D printing, robotics and virtual reality. It is the first of its kind in Viet Nam and students have already won a number of national and international competitions in coding, robotics and other STEM fields.
Accelerated Work Achievement and Readiness Programme (Indonesia): This programme collaborates with more than 65 businesses in the country to provide workplace readiness opportunities for students, starting at high school age. The programme's pilot trained more than 4,000 students, 98% of which were placed in on-the-job training and one-half of whom are already employed.
iEARN (Spain): With headquarters based in Spain, iEARN is a global platform for exchange between more than 2 million children worldwide. Children collaborate in global teams on projects promoting global citizenship through iEARN's project-based learning framework and digital platform, which connects children in classrooms in various parts of the world.
South Tapiola High School (Finland): This school focuses on fostering independent thinking, while also helping students develop the interpersonal skills needed for the future. Each student goes through the School's Young Entrepreneurship Programme, in which students collaborate in groups over the course of a year to design and create their own businesses.
Pratham's Hybrid Learning Programme (India): There are no teachers in this programme, which involves more than 90,000 children in India. Instead, local volunteers act as facilitators for entirely student-led learning. Pratham provides a bank of project ideas related to health, the arts, financial literacy and entrepreneurship, and student groups choose which projects to pursue.
Anji Play (China): This curriculum – used throughout one school district in China – focuses on tapping into children's natural curiosity and allowing them to learn entirely through play. Teachers create an environment for children to self-direct play at their own pace, conduct observations of the children's interactions and guide reflection discussions after play experiences.
Prospect Schools (USA): This network of schools was designed with a focus on inclusion. Each class is designed to be diverse and inclusive, ensuring a balance of student race and ethnicity, fluency in English, gender, gender identity and sexual orientation. The school hires teachers to mirror the diversity of their student body and teachers attend regular equality and inclusion trainings throughout the year.
Tallahassee Community College, Digital Rail Project (USA): Learning in this programme takes place in 8-metre long trailers. These are fully equipped with the latest technologies, including robotics, 3D printing and virtual reality, and deliver STEM learning to Tallahassee's lowest-income neighborhoods. Children receive digital skills passports, which allow them to connect the skills learned in any given lesson with future careers.
Innova Schools (Peru): This network of schools in Peru and Mexico uses a blended learning model to tailor education for each student. Approximately 70% of student learning takes place through collaborative projects, while the rest is dedicated to independent education via online platforms. The school's physical spaces were designed to support new approaches to learning and include features such as movable walls.
British School Muscat (Oman): This school's curriculum focuses on discovery learning, an approach where multiple subjects are integrated into collaborative projects focused on the experience rather than the final product or answer. This interdisciplinary approach enables students to draw interlinkages between various content areas and focus on the specific skills to apply that content to the real world. The school is collaborating with the Government of Oman to train teachers throughout the country in this methodology.
Skills Builder Partnership (United Kingdom): This partnership of more than 700 organizations and schools is built around a co-designed framework for fostering the skills of the future to ensure alignment in the approaches used to foster those skills at school and in the workplace. Teachers in 12 countries are currently using the Skills Builder framework and similar approaches to foster those future skills. Each student in the partnership participates in work-based education experiences in which private-sector partners also employ the same skills framework.
Skilling for Sustainable Tourism (Ecuador): This programme engages Ecuador's Ministry of Education and Ministry of Tourism, tourism industry leaders and local schools to design education that directly contributes to shaping the future of the sustainable tourism industry, a sector that employs a high number of youth. A steering committee of private-sector leaders supports alignment between the programme's curricula and future employment trends.
Activating Education 4.0
Systems-level change is needed to realize Education 4.0 for all children. There are more than 260 million children out of school today, and an additional 617 million children in school, but not learning adequately. Even those enrolled in relatively well-performing education systems are often missing the core tenets of future-ready education. Without urgent action to address these gaps, more than 1.5 billion children could be left unprepared to fulfill their potential by 2030, posing risks for future productivity and equality. The Schools of the Future can serve as inspiration for leapfrogging to the education of the future for those children who lack access to schooling, and as a vision for changing content and experiences for children currently enrolled in schools, system-level change is needed to realize Education 4.0 for all students.
To facilitate the transition to the education of the future, the World Economic Forum is launching the Education 4.0 initiative as one of five Forum-led flagship initiatives of the Reskilling Revolution platform, which aims to provide better jobs, education and skills to 1 billion people by 2030. The initiative invites education ministers, finance ministers and chief executive officers from business who are champions of education as well as other stakeholders to join the Forum platform to define and implement a holistic action agenda to realize Education 4.0.
"There is clear consensus that education systems must be updated to ensure children become productive, innovative and civic-minded members of society. Educators, education and finance ministries, and private-sector leaders have a moral and economic responsibility to co-create and implement new models to ensure that all children are prepared for the future. This is why the World Economic Forum is launching the Education 4.0 initiative and developing a community of leading champions for mobilizing change on this agenda," said Saadia Zahidi, Head of the Centre for the New Economy and Society and Managing Director of the World Economic Forum.
The initiative aims to mobilize key stakeholders in transitioning to Education 4.0 and reaching 100 million children and teachers by designing and implementing the schools of the future; empowering teachers to lead the education transformation; codifying and scaling up best practices through policy and increasing connectivity between schools and school systems for global best practice exchange.
"Education 4.0 and the Schools of the Future provide great guiding principles for creating learning environments that support children's future needs. Teachers are the key to unlocking this new type of learning and require targeted support from public- and private-sector leaders to make this vision a reality", said Andria Zafirakou, Teacher, Arts and Textile, Alperton Community School, 2018 Global Teacher Prize Winner.
Platform for Shaping the Future of the New Economy and Society
The Schools of the Future Report and the Education 4.0 initiative are part of the World Economic Forum's Platform for Shaping the Future of the New Economy and Society. The platform provides the opportunity to advance prosperous, inclusive and equitable economies and societies. It focuses on co-creating a new vision in three interconnected areas: growth and competitiveness; education, skills and work; and equality and inclusion. Working together, stakeholders deepen their understanding of complex issues, shape new models and standards and drive scalable, collaborative action for systemic change.
More than 100 of the world's leading companies and 100 international, civil society and academic organizations use the platform to promote new approaches to competitiveness in the Fourth Industrial Revolution economy. They also deploy education and skills for tomorrow's workforce, are creating a pro-worker and pro-business agenda for jobs, and are looking to integrate equality and inclusion into the new economy.
Equality Not Yet Seen: North-South in Security and Women's Discourses
The Emergence of the North-South Human Security Dialectic
The concept of human security that is agreed upon today is not taken for granted, there was a prevalent understanding of North-South negotiations in the early days of human security discourse. Acharya (2001) observes the debate between these two poles as a process that has reflected the expansion of the idea of military security into 'comprehensive security'. The idea of human security originated from the North's criticism of India and Pakistan, which were perceived to have spent too much on the military sector at the expense of human development. By the South, the notion of human security was suspected of being an attempt by the North to impose its liberal values and political institutions on the South. While Western penetration is evidently for human development reasons, some Asian countries argue that the promotion of human rights cannot be equated with Western methods. Asian states must take into account cultural contexts and historical experiences, including respect for the communitarianism of their societies. This typology is likely the reason why human rights have emerged in Southeast Asia lately.
To mediate the North-South prejudice, Mahbub Ulhaq, a former Finance Minister of Pakistan, initiated the human security clause to be documented in the United Nations Development Program Report (1994). Despite various criticisms and inputs -for example by Japan and Canada- because the definition of human security was considered too broad, it should be recognised that this document became a reference point where the idea of human security finally occupied an important position in international relations. UNDP recognises seven aspects of human security focusing on economic, food, health, environmental, personal, community, and political security.
Following the publication of the UNDP report, the North-South debate on what constitutes "human security" continues. The controversy continues to be that the North dominates perceptions of human security and tends to reflect a liberal individualistic ethos, which is at odds with Asian approaches that develop the concept of cultural relativism.
In short, human security demands a shift in the conceptualisation of security from the domain of the state to the individual or community. As such, human security protects all social groups, including children, minorities, women, and ethnic minorities -which is not at all counterproductive to Asia's communitarian spirit. The spectrum of issues accommodated is broad, including both traditional and non-traditional aspects. It is at this point that the North-South debate can be reconciled.
Considering the Position of Women in Security Discourse
Taking these dynamics into account, I argue that traditional security and human development cannot be separated from each other, especially in the context of the South, which remains an arena of conflict to this day. The North's push for the South to pay attention to human development is right, but given the fragile stability of many Southern countries, it is important to make efforts to prevent armed conflict simultaneously. As Afghanistan has shown in the last four decades, Russia's conflict with Ukraine, and civil conflicts and ethnocentrism concentrated in some parts of the South. These conflicts develop under the influence of interrelated forces between internal and external conflicts. Not only do they threaten global peace and security, but they also produce or exacerbate injustice, especially against women as vulnerable groups in the South.
The nature of warfare today has changed, and it is no longer soldiers -who are often associated with men- who are the most victims, but also women. The social, economic and political access injustices that women experience in their daily lives exacerbate ongoing conflicts and ultimately hinder the long-term process of human development.
In conflicts worldwide, violence against women can not only be seen as an everyday form of oppression but has also been used as a weapon of war. Not only to hurt women, but also to humiliate men on the other side, and erode the social and moral fabric of entire societies for generations (Enloe, 1983). Sexual violence has been used as a war strategy in conflicts ranging from the partition of India to the wars in Rwanda, Bosnia, Sierra Leone, and the Middle East and Ukraine nowadays. This rationale places women as the most vulnerable group in times of conflict.
Way Forward
However, not only during the conflict, it is important to understand the conditions and difficulties of women's lives after the war. Heyzer (2005) argues that three dimensions need to be considered. First, the specific impact of war on women's lives, including various forms of violence and the erosion of society's economic and social fabric. Violence has hurt women's self-esteem, and in the aftermath, they still have to accept negative stigmatisation from society for the actions committed by militaries.
Second, the importance of women's participation in the peace process. The Helsinki Agreement, touted as one of the most successful peace agreements, still raises a series of problems because it did not involve women at the negotiating table at all. The involvement of women in the peace process must be done from the beginning. Third, the role of women in shaping the post-conflict reconstruction process to ensure that their societies are built on a foundation of justice, inclusion, and a commitment to the dignity and development of all its members. This stage is the process of building human security for the long term. To be successful, these three dimensions need to ensure a deeper and broader inclusion of human security elements.
This is evidence of the importance of paying attention to the non-military aspects that create injustice without forgetting the impact of war at the same time. Women's relationship to conflict has rarely been an important discourse in human security studies between the North and South. Although human security discourse, in general, has involved important North-South conversations, whether we want to admit it or not, women from the South still need to be discovered in the dynamics of human security conceptualisation. The North-South relationship in human security discourse is still limited to the 'dominating North' and the 'subordinated South', without looking further into the multiple subordinations that Southern women experience, especially in times of conflict.
To borrow Acharya's concept of comprehensive security, injustices that are sidelined and unaddressed will thwart the achievement of the grand vision of human security.
Social Matters: Valuing Employee Well-being
Authors: Birger Kydland, Ynna Abigail Olvida, Yuanda Pangi Harahap*
Highlighting the "social" aspect of ESG
As the world becomes more aware of the need for sustainable and responsible business practices, the Environment, Social, and Governance (ESG) framework has gained significant traction in recent years. While the importance of environmental sustainability and good governance is widely acknowledged, the "S" is often overlooked or underestimated. Based on Sustainable Development Goal (SDG) 3, it talks about promoting well-being for all at all ages while SDG 8 aims to promote the protection of labor rights and promote safe and secure working environments for all workers.
So, in this article, we will focus on the social aspect of ESG, specifically on employee well-being in the workplace. We will explore its importance and the strategies that companies can adopt to promote employee well-being. We aim to raise awareness about the importance of social matters at the corporate level and encourage companies to prioritize employee well-being in their sustainability agendas as well.
Importance of well-being in the workplace
Studies reveal that employee well-being has a significant impact on productivity, engagement, and overall success. By promoting employee well-being, businesses can create a positive and supportive work environment that fosters employee satisfaction and ultimately leads to a more engaged and productive workforce. It helps reduce workplace stress and mitigate the negative impacts of mental health issues on employees, resulting in reduced absenteeism and healthcare costs for employers.
Main indicators related to employee well-being
The Chartered Institute of Personnel and Development (CIPD) identifies several main indicators of well-being in the workplace, including physical, psychological, social, and financial well-being. Physical well-being involves creating a safe and healthy work environment, offering healthy food options, promoting physical activity, and providing ergonomic designs. Psychological well-being includes mental and emotional states such as stress, anxiety, and depression. Employers can support psychological well-being by creating a positive work culture that values open communication, offering resources and support for mental health issues, such as counseling services, and promoting a healthy work-life balance. Social well-being is another main indicator of well-being in the workplace, which includes factors such as relationships with colleagues and social support networks. Lastly, financial well-being as financial stress can have a significant negative impact on employees' well-being, leading to increased anxiety, poor physical health, and reduced productivity. Employers can support employees' financial well-being by offering competitive salaries, bonuses, and benefits packages, as well as providing financial education and resources for personal finance management.
By addressing physical, psychological, social and financial well-being in the workplace, employers can help improve employee well-being, leading to better job performance and increased productivity.
Increased well-being to improve mental health in the workplace
The World Health Organization (WHO) notes that creating a supportive work environment that prioritizes employee well-being can help reduce work-related stress and improve mental health. By promoting employee well-being and providing resources for mental health support, employers can reduce the negative impacts of mental health issues in the workplace and improve employees' overall well-being.
The importance of well-being in improving mental health is supported by Champion Health's research. Their report found that employees who rated their well-being as high reported significantly lower levels of stress and anxiety, indicating a correlation between well-being and mental health. Furthermore, organizations that prioritize employee well-being have a 63% lower rate of workplace stress, indicating the positive impact of well-being initiatives on employees' mental health. By providing resources such as mental health support programs, flexible work arrangements, and training on stress management, employers can help reduce workplace stress and promote employees' mental health, leading to a more engaged and productive workforce.
Effective strategies for promoting employee well-being in the workplace
Fortunately, there are several strategies that can be used to prevent, protect, and support well-being in the workplace. Prevention is a crucial strategy for promoting well-being in the workplace. Employers can take steps to prevent workplace hazards and risk factors that may impact employee well-being. This can include providing training on how to recognize and manage stress, reducing workloads and managing deadlines, ensuring adequate rest and recovery time, and creating a safe, open, and supportive work environment. For example, employers can offer flexible work arrangements, such as telecommuting, to help employees manage their work-life balance.
Protection is another key strategy for promoting well-being in the workplace. Employers can take steps to protect employees both physically and mentally. This can include providing personal protective equipment (PPE) and ensuring that work equipment is safe and well-maintained for workplace hazards that cannot be eliminated entirely. Employers can also provide resources for employees to help them manage their mental and emotional well-being, such as employee assistance programs (EAPs) and access to counseling services.
Finally, support is critical for promoting employee well-being and it goes both ways. On one end, employees can take steps to support their own well-being by practicing self-care, such as getting sufficient sleep, eating a healthy diet, and engaging in physical activities. They can take an active role in advocating for workplace policies that promote well-being. This includes advocating for fair wages, flexible work arrangements, and adequate rest periods. They can also work with management to implement policies and programs that prioritize their well-being. Employers can also offer support to their employees by creating a culture of openness and support, providing opportunities for feedback and input, and fostering a sense of community and belongingness in the workplace. By taking a proactive approach to well-being, employers and employees can create a healthier, happier, and more productive workplace.
Employee well-being for organizational success
This article highlights the importance of employee well-being in the workplace as a key social aspect of ESG, which can have a direct impact on the success and sustainability of an organization. The focus on employee well-being is becoming increasingly crucial as it can boost productivity and increase employee satisfaction and retention. The article explores the main indicators of employee well-being, which include physical, psychological, social, and financial well-being, and offers strategies for promoting well-being in the workplace, including prevention, protection, and support. Ultimately, prioritizing employee well-being is not only the right thing to do from an ethical perspective, but it is also an essential aspect of a company's long-term success.
*Yuanda Pangi Harahap from Indonesia, Birger Kydland from Norway, Ynna Abigail Olvida from the Philippines are studying for the ASEAN Master in Sustainability Management, a dual degree program from Universitas Gadjah Mada, Indonesia and the University of Agder, Norway.
Fighting back against violence against women – a stain on modern-day society
One in three women in the EU has experienced physical and/or sexual violence – around 62 million women.
Now EU policymakers have finally declared that;" Enough is enough".
Earlier this week, the European Parliament voted to back a "convention" that aims to crackdown on this "hidden" crime, one that has been with us for far, far too long.
The EU ratification of what is called the Istanbul Convention is, in some ways, the final achievement of a long political battle
Many have said that anyone voting against this is, in fact, effectively in favour of tolerating domestic violence.
All EU Member States had previously signed up to the convention but six countries have yet to ratify the accord. Council – the EU body representing EU member states –is expected to ratify the convention on behalf of the EU as a whole in June.
The Istanbul Convention is the first instrument in Europe to set legally binding standards specifically to address violence against women and domestic violence. It was actually adopted way back on 7 April 2011 and came into force on 1 August 2014. All MSs have signed it, but as of today, 6 member states – Bulgaria, Czech Republic, Hungary, Latvia, Lithuania and Slovakia – have not ratified it yet.
The EU accession to the convention was a priority in the EU 2020-2025 Gender Equality Strategy.
However, the EU Court of Justice has confirmed that the European Union can ratify the convention without having the agreement of all member states.
The Court found that the appropriate scope for the EU's accession is asylum, judicial cooperation in criminal matters, and obligations of the EU institutions and public administration. In line with this, on 10 May, MEPs voted to give their consent in two separate votes:
MEPs have urged the remaining six countries to ratify the convention without delay, so that it can protect women to the full extent of the Convention's intended scope.
Commenting on the issue, Lukasz Kohut, a Socialist MEP from Poland and lead MEP for the Parliament's Civil Liberties, Justice and Home Affairs Committee, said: "Gender-based violence is the biggest unsolved daily problem in Europe. One in three women in the EU has experienced physical and/or sexual violence – around 62 million women. Enough is enough. The Istanbul Convention is recognised as the most effective tool for combating gender-based violence, as it imposes concrete obligations. A European law anti-violence umbrella will protect women and girls in Europe, through the EU's accession to the Istanbul Convention."
Further reaction has come from Arba Kokalari (EPP, Sweden), lead MEP for the Women's Rights and Gender Equality Committee, said: "It's time for the EU to ratify the Istanbul Convention. The EU must step up and go from words to action to stop gender-based violence, protect victims and punish perpetrators. I am very glad that the EU is finally taking the necessary steps for the safety and fundamental freedoms of women in Europe. After almost ten years of pushing from the European Parliament, now the ratification of the Istanbul Convention will raise standards in combatting and preventing gender-based violence."
So, why is all this so important?
Well, the WHO says that violence against women – particularly intimate partner violence and sexual violence – is a major public health problem and a violation of women's human rights.
Estimates published by WHO indicate that globally about 1 in 3 (30%) of women worldwide have been subjected to either physical and/or sexual intimate partner violence or non-partner sexual violence in their lifetime.
Most of this violence is intimate partner violence. Worldwide, almost one third (27%) of women aged 15-49 years who have been in a relationship report that they have been subjected to some form of physical and/or sexual violence by their intimate partner.
Violence can negatively affect women's physical, mental, sexual, and reproductive health, and may increase the risk of acquiring HIV in some settings.
From the Argentine province of Chaco, 48-year-old mother of seven, Diana suffered for 28 years before finally deciding to separate from her abusive partner.
"I wasn't afraid that he would beat me, I was convinced that he would kill me," she said.
At first, she hesitated to file a police complaint for fear of how he might react, but as she learned more about the services provided by a local shelter, she realized that she could escape her tormentor. She also decided to press charges.
The "good" news, if there is such a thing on such a matter, is that violence against women is preventable. The health sector has an important role to play to provide comprehensive health care to women subjected to violence, and as an entry point for referring women to other support services they may need.
In 2020, COVID-19 touched our lives in nearly every way, everywhere, as countries went into lockdown and restricted movement to contain the spread of the virus. As doors closed and isolation began, reports of all forms of violence against women and girls, particularly domestic violence, began to rise.
The pandemic of violence against women is not new. Even before COVID-19 hit us, globally, 243 million women and girls were abused by their intimate partners in the past year. The COVID-19 pandemic intensified the violence, even as support services faltered and accessing help became harder.
A group called UN Women has sought to shine a light on the need for funding, essential services, prevention and data that shapes better-informed responses.
It has listed ten ways you can make a difference, including listening to and believing survivors, teaching the next generation and learning from them and also learning the signs of abuse and how you can help.
Survivors of such abuse include people like 48-year-old mother of seven Diana, from Argentina, who suffered for 28 years before finally deciding to separate from her abusive partner.
"I wasn't afraid that he would beat me, I was convinced that he would kill me," she said.
At first, she hesitated to file a police complaint for fear of how he might react, but as she learned more about the services provided by a local shelter, she realized that she could escape her tormentor. She also decided to press charges.
Living with an abusive father, her children also suffered psychological stress and economic hardship.
Leaving was not easy, but with the support of a social workers, a local shelter and a safe space to recover, Diana got a job as an administrative assistant in a municipal office.
"I admit that it was difficult, but with the [mental health] support, legal aid and skills training, I healed a lot," she explained.
Essential services for survivors of domestic violence are a lifeline.
"I no longer feel like a prisoner, cornered, or betrayed. There are so many things one goes through as a victim, including the psychological [persecution] but now I know that I can accomplish whatever I set my mind to".
Diana is among 199 women survivors housed at a shelter affiliated with the Inter-American Shelter Network, supported by UN Women through the Spotlight Initiative in Latin America. The shelter has also provided psychosocial support and legal assistance to more than 1,057 women since 2017.
Her experience shows that help is at hand for victims but there needs to also be the political will to enforce legislation and that is why this week's vote on the Istanbul Convention is so important.