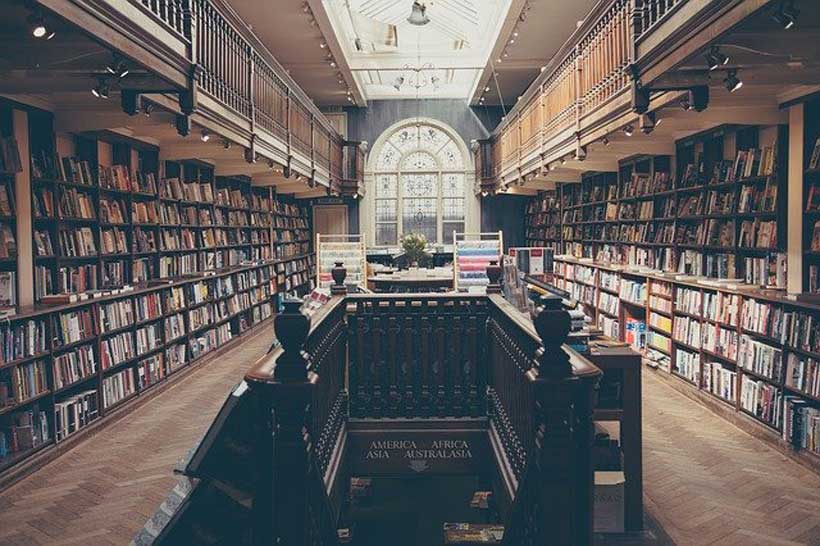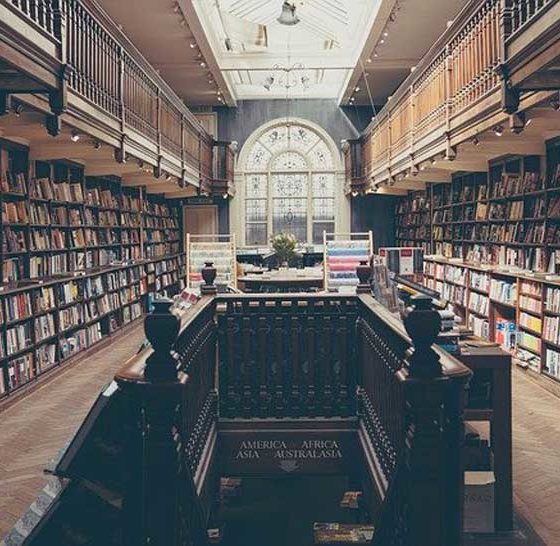 From Wall-Less Design to Robotics Training: Meet the 16 Schools Defining the Future of Education
The World Economic Forum identified 16 Schools of the Future – defined as schools, school systems and programmes – that are playing a critical role in preparing the global citizens and workforces of the future. Located in five continents as well as in developing and developed economies, and collectively reaching nearly 2.5 million children, these schools represent public-private collaborations to improve education systems with strategies including aligning curricula with future skills needs, training teachers in the latest industry practices and providing hands-on education experiences for students.
A new white paper, Schools of the Future: Defining New Models of Education for the Fourth Industrial Revolution, published today, outlines a framework to define quality education in the Fourth Industrial Revolution – Education 4.0 – and shares key features from innovative education models. In parallel, the Forum is launching the Education 4.0 initiative to mobilize multistakeholder collaborations to accelerate the scaling up of best practices and enable system-level transformation in education.
Defining Education 4.0
Through a consultative process with educators, policy-makers, business leaders, EdTech developers and experts, the World Economic Forum has proposed eight shifts within education content and experiences to define quality education in the Fourth Industrial Revolution. The framework serves as an important first step in setting the direction of innovation in education and reviving it as a means to improved social mobility and inclusion.
According to the report, innovation-driven economies and increasingly interconnected and interdependent societies demand that children develop four key skill sets: global citizenship, innovation and creativity, technology and interpersonal skills. Fostering these skills will require a shift towards radical new approaches to learning that are personalized and self-paced, accessible and inclusive, problem-based and collaborative as well as lifelong and student-driven.
Schools of the Future
The Green School (Indonesia): This school has a wall-less, open-air design that enables students to be directly connected to the surrounding nature. The school's physical layout supports its curricular focus on sustainability and real-world application. For example, students at the Green School have designed and built a usable bamboo bridge over a river and a new sustainable hydropower system for the school. Today the school uses just 10% of the energy consumed by other schools.
The Kakuma Project, Innovation Lab Schools (Kenya): Although currently in the process of building a physical school for this programme, the Kakuma project has already created a movement of 375 educators throughout 75 countries who provide lessons to children at the Kakuma Refugee camp via Skype. A foldable solar panel is used to ensure that the camp has a sustainable source of energy to support distance learning. The programme also trains local teachers in the implementation of a new curriculum based on the Sustainable Development Goals.
The Knowledge Society (Canada): This after school programme was designed to mirror the learning and working environments of major technology companies, exposing students to the most cutting-edge innovations. The programme partners with businesses to enable their students to consult private-sector leaders about real challenges within the company. By the end of the programme, every student has developed their own disruptive company.
Kabakoo Academies (Mali): Kabakoo works closely with local businesses to help their students identify issues within the community that require innovative and urgent action, helping them to rapidly develop market-ready prototypes through a sustainability lens. For example, since the programme's launch in 2018 students have designed and implemented a system for monitoring the air quality in Bamako, which includes installing air monitors throughout the city and using an online platform to track trends.
TEKY STEAM (Viet Nam): This network of labs in Viet Nam offers children ages 6-18 courses in technology, including programming, 3D printing, robotics and virtual reality. It is the first of its kind in Viet Nam and students have already won a number of national and international competitions in coding, robotics and other STEM fields.
Accelerated Work Achievement and Readiness Programme (Indonesia): This programme collaborates with more than 65 businesses in the country to provide workplace readiness opportunities for students, starting at high school age. The programme's pilot trained more than 4,000 students, 98% of which were placed in on-the-job training and one-half of whom are already employed.
iEARN (Spain): With headquarters based in Spain, iEARN is a global platform for exchange between more than 2 million children worldwide. Children collaborate in global teams on projects promoting global citizenship through iEARN's project-based learning framework and digital platform, which connects children in classrooms in various parts of the world.
South Tapiola High School (Finland): This school focuses on fostering independent thinking, while also helping students develop the interpersonal skills needed for the future. Each student goes through the School's Young Entrepreneurship Programme, in which students collaborate in groups over the course of a year to design and create their own businesses.
Pratham's Hybrid Learning Programme (India): There are no teachers in this programme, which involves more than 90,000 children in India. Instead, local volunteers act as facilitators for entirely student-led learning. Pratham provides a bank of project ideas related to health, the arts, financial literacy and entrepreneurship, and student groups choose which projects to pursue.
Anji Play (China): This curriculum – used throughout one school district in China – focuses on tapping into children's natural curiosity and allowing them to learn entirely through play. Teachers create an environment for children to self-direct play at their own pace, conduct observations of the children's interactions and guide reflection discussions after play experiences.
Prospect Schools (USA): This network of schools was designed with a focus on inclusion. Each class is designed to be diverse and inclusive, ensuring a balance of student race and ethnicity, fluency in English, gender, gender identity and sexual orientation. The school hires teachers to mirror the diversity of their student body and teachers attend regular equality and inclusion trainings throughout the year.
Tallahassee Community College, Digital Rail Project (USA): Learning in this programme takes place in 8-metre long trailers. These are fully equipped with the latest technologies, including robotics, 3D printing and virtual reality, and deliver STEM learning to Tallahassee's lowest-income neighborhoods. Children receive digital skills passports, which allow them to connect the skills learned in any given lesson with future careers.
Innova Schools (Peru): This network of schools in Peru and Mexico uses a blended learning model to tailor education for each student. Approximately 70% of student learning takes place through collaborative projects, while the rest is dedicated to independent education via online platforms. The school's physical spaces were designed to support new approaches to learning and include features such as movable walls.
British School Muscat (Oman): This school's curriculum focuses on discovery learning, an approach where multiple subjects are integrated into collaborative projects focused on the experience rather than the final product or answer. This interdisciplinary approach enables students to draw interlinkages between various content areas and focus on the specific skills to apply that content to the real world. The school is collaborating with the Government of Oman to train teachers throughout the country in this methodology.
Skills Builder Partnership (United Kingdom): This partnership of more than 700 organizations and schools is built around a co-designed framework for fostering the skills of the future to ensure alignment in the approaches used to foster those skills at school and in the workplace. Teachers in 12 countries are currently using the Skills Builder framework and similar approaches to foster those future skills. Each student in the partnership participates in work-based education experiences in which private-sector partners also employ the same skills framework.
Skilling for Sustainable Tourism (Ecuador): This programme engages Ecuador's Ministry of Education and Ministry of Tourism, tourism industry leaders and local schools to design education that directly contributes to shaping the future of the sustainable tourism industry, a sector that employs a high number of youth. A steering committee of private-sector leaders supports alignment between the programme's curricula and future employment trends.
Activating Education 4.0
Systems-level change is needed to realize Education 4.0 for all children. There are more than 260 million children out of school today, and an additional 617 million children in school, but not learning adequately. Even those enrolled in relatively well-performing education systems are often missing the core tenets of future-ready education. Without urgent action to address these gaps, more than 1.5 billion children could be left unprepared to fulfill their potential by 2030, posing risks for future productivity and equality. The Schools of the Future can serve as inspiration for leapfrogging to the education of the future for those children who lack access to schooling, and as a vision for changing content and experiences for children currently enrolled in schools, system-level change is needed to realize Education 4.0 for all students.
To facilitate the transition to the education of the future, the World Economic Forum is launching the Education 4.0 initiative as one of five Forum-led flagship initiatives of the Reskilling Revolution platform, which aims to provide better jobs, education and skills to 1 billion people by 2030. The initiative invites education ministers, finance ministers and chief executive officers from business who are champions of education as well as other stakeholders to join the Forum platform to define and implement a holistic action agenda to realize Education 4.0.
"There is clear consensus that education systems must be updated to ensure children become productive, innovative and civic-minded members of society. Educators, education and finance ministries, and private-sector leaders have a moral and economic responsibility to co-create and implement new models to ensure that all children are prepared for the future. This is why the World Economic Forum is launching the Education 4.0 initiative and developing a community of leading champions for mobilizing change on this agenda," said Saadia Zahidi, Head of the Centre for the New Economy and Society and Managing Director of the World Economic Forum.
The initiative aims to mobilize key stakeholders in transitioning to Education 4.0 and reaching 100 million children and teachers by designing and implementing the schools of the future; empowering teachers to lead the education transformation; codifying and scaling up best practices through policy and increasing connectivity between schools and school systems for global best practice exchange.
"Education 4.0 and the Schools of the Future provide great guiding principles for creating learning environments that support children's future needs. Teachers are the key to unlocking this new type of learning and require targeted support from public- and private-sector leaders to make this vision a reality", said Andria Zafirakou, Teacher, Arts and Textile, Alperton Community School, 2018 Global Teacher Prize Winner.
Platform for Shaping the Future of the New Economy and Society
The Schools of the Future Report and the Education 4.0 initiative are part of the World Economic Forum's Platform for Shaping the Future of the New Economy and Society. The platform provides the opportunity to advance prosperous, inclusive and equitable economies and societies. It focuses on co-creating a new vision in three interconnected areas: growth and competitiveness; education, skills and work; and equality and inclusion. Working together, stakeholders deepen their understanding of complex issues, shape new models and standards and drive scalable, collaborative action for systemic change.
More than 100 of the world's leading companies and 100 international, civil society and academic organizations use the platform to promote new approaches to competitiveness in the Fourth Industrial Revolution economy. They also deploy education and skills for tomorrow's workforce, are creating a pro-worker and pro-business agenda for jobs, and are looking to integrate equality and inclusion into the new economy.
E-resilience readiness for an inclusive digital society by 2030
The COVID-19 pandemic has clearly demonstrated the link between digitalization and development, both by showing the potential of digital solutions and by laying bare the significant digital divides that still exist. Digital transformation means the new development paradigm change and its process of the whole social fabric of value creation, management, use, and distribution by using disruptive technologies including AI, digital data, connectivity, and network. E-government, platform enterprises, payments via the cloud, streaming entertainment, and social networks are some examples.
In this regard, the Fifth Session of the Asia Pacific Information Superhighway Steering Committee (AP-IS SC-5) adopted the AP-IS Action Plan 2022-2026 on 25 November 2021. The Action Plan consists of three main pillars with 25 actions centered on Connectivity for All; Digital Technologies and Applications, and Digital Data. One of the key focus areas under the pillar of Connectivity for All is e-resilience. It is identified as essential to accelerate digital transformation.
E-resilience is essential for the operation of a digital economy and society in the long term. The ability of a society to resist, accommodate, adapt to, and recover from the effects of shocks including disasters, in a timely and efficient manner can be measured through resilient ICT infrastructure.
In this connection, ESCAP has developed a new ESCAP e-resilience monitoring dashboard, which combines all ICT indicators into four thematic pillars of assessment of e-resilience readiness, in the background of hazard and exposure scoring: (i) ICT infrastructure as a physical basis, (ii) ICT policy in various sectors, (iii) the role of ICT in data management, and (iv) the role of ICT in creating new systems and applications. The e-resilience dashboard offers visually appealing Internet speed maps for various economic groups as well as risk maps, ranked by the degree of risk for each country. For example,
E-resilience of ICT infrastructure scores low across several indicators. Internet penetration in Bangladesh and Afghanistan is at 15 and 14 per cent, respectively. Cross-sectoral coordination among government agencies and telecom operators is lacking and creates problems in these countries. Security challenges in Afghanistan pose considerable impediments to the laying of optical fiber cable networks. There is much room for improvement in Kyrgyzstan (38 per cent) and Mongolia (47 per cent), which could be attributed to the lower use of computers. Although, Kazakhstan, a landlocked developing country, demonstrated the highest level of internet penetration regionally (79 per cent), the structural and societal barriers reduce the affordability and access to broadband networks in rural areas and lower the e-resilience readiness of the country.
ICT policy in different sectors in the least developed and landlocked developing countries does not provide a full picture of how to equip policymakers on disaster risk reduction measures. Cybersecurity regulations and cross-sectoral deployment are lacking as well. DRR measures and e-resilience are weak in most least developed countries and landlocked developing countries, including Afghanistan, Bangladesh, Kazakhstan, Kyrgyzstan and Mongolia, despite the efforts and investments made in ICT infrastructure improvement and enabling regulatory environment.
The importance of partnerships and cooperation to continue e-resilience monitoring and actions includes highlighting the need to collect ICT data. The e-resilience readiness metrics of ESCAP organize this data under four pillars to assess progress towards 2030 through digital foresight planning, considering the abilities to respond to hazards and exposure.
For example, in Japan, it was found that the earthquake and tsunami in the east in March 2011 destroyed more than 56,000 households. In this regard, the country has contributed to the relocation of power lines according to new requirements and has compelled all municipalities and prefectures to make plans to replace overhead cables with underground ones.
One illustrative example is the current developments in the policies of Bhutan, which is entering into a partnership with Skylink to ensure that the population has access to low-orbiting satellites, providing internet access to support the development of a third national language around coding and software programming language. Computer software, apps, and websites are created by the coding language.
The ICT technology should serve the economy, and, in turn, the digital economy must support the environment and society. The shared vision among businesses and the government in Thailand defines the digital economy as a transformative economy that maximizes digital technologies in all socio-economic activities. This understanding will influence infrastructure, innovation, data, human capital, and other digital resources.
In summary, e-resilience is an essential foundation for achieving an inclusive digital society based on strong partnerships and regional cooperation.
Delivering on Our Promise for Universal Education
On the International Day of Education, we call on world leaders to transform how we deliver on education.
The clock is ticking. As a global community, we have committed to delivering universal, equitable education by 2030. That's just eight short years to get a quarter of a billion children into the classroom.
While remarkable efforts are underway, armed conflicts raging worldwide, forced displacement, climate change-induced disasters, and now COVID-19 are derailing progress, compromising the futures of entire generations. Unless we act now, it will affect all of humanity one day.
On the International Day of Education, it's time we change course and transform how we deliver on our promise of universal education – especially for the millions of girls and boys caught in emergencies and protracted crises who are being denied their inherent human right to go to school, to learn and to thrive. They are the ones left furthest behind and whom we need to place at the forefront at this critical juncture.
According to UNESCO, as many as 258 million children and youth don't attend school across the world. Two out of three students are still impacted by full or partial school closures from COVID-19. Girls are particularly at risk, with estimates projecting that between 11 million and 20 million girls will not return to school after the pandemic.
While a minority of people on the planet are enjoying all the comforts of modern life, over 617 million children and adolescents cannot read or do basic math. That's more than the total population of Germany, the United Kingdom and United States combined.
The children living on the frontlines of conflict, forced displacement, disasters and protracted crises are the most at risk, with as many as 128 million in need of urgent education support.
So how do we get back on track and deliver on our promises? There are three key pillars to transforming education for children in emergencies and protracted crises. Number 1. We need to step up in a major way to fund these efforts. Number 2. We need to deliver in partnership, break down silos, and find ways to be more agile and responsive. Number 3. We need to deliver context-specific whole-of-child solutions geared to the realities of crisis.
Number 1. Funding education in emergencies
It starts with substantive financing and predictable funding. As the UN's global fund for education in emergencies and protracted crises, Education Cannot Wait (ECW) has surpassed $1 billion in funds mobilized for its Trust Fund (and $1 billion leveraged or aligned in-country to ECW's investments).
This milestone was possible thanks to ECW's strategic donors, such as Germany who announced today US$228.3 million (Є200 million) in additional funding to support the fund's multi-year investments, becoming ECW's single largest donor to date with US$362.7 million (Є318 million) in total contributions.
Beyond scaling up significant financing, flexibility and predictability are also crucial. Quality learning outcomes cannot be achieved through short-term emergency responses. We need multi-year funding and programmes that can adapt to evolving needs amidst the instability that is intrinsic to crisis and which can ensure a continuous and uninterrupted education.
Achieving Sustainable Development Goal 4: inclusive, equitable quality education, is the best way to advance all the other Sustainable Development Goals (SDGs). It is the silver bullet for creating social and economic impacts that can generate long-lasting human development and prosperity.
For every $1 spent on girls' education, we generate approximately $2.80 in return. Making sure girls finish secondary education could boost the GDP of developing countries by 10% over the next decade.
In just five years, ECW has been able to reach five million children and adolescents with the safety and opportunity of a quality education
On the ground, this means that in places like Bangladesh, Chad, Ecuador and Syria children are receiving the holistic support they need to return to the safety, protection and opportunity of quality learning environments.
As we've seen from Germany's generous contribution today, key public donors are rising to this challenge and prioritizing education in their official development or/and humanitarian assistance.
Now it's time for others to follow suit. ODA governments will need to scale up financing to match the actual needs, all while we must also further engage with the private sector and philanthropic foundations to dramatically bolster our global investment in education based on realistic calculations commensurate to the actual costs.
In a world where football teams sell for billions of dollars and billionaires fly themselves into space, how is it possible that we are not finding the resources to send every child to school?
Investing in a child's education means investing in all of humanity. It is time to transform our perception of the world, our priorities and how we shoulder our responsibility as a human family.
Number 2. Delivering in partnership
No single stakeholder can do it alone. At this year's Transforming Education Summit, convened by UN Secretary-General António Guterres, we will ask ourselves how we can avert a generational catastrophe and rethink our education systems and financing thereof to make good on our commitments and promises.
When it comes to investing in education, one part of the solution is to break down silos and build bridges. Based the United Nations Secretary-General's reform, this means partnerships through joint programming, or 'The New Way of Working." ECW's global investments translate the Secretary-General's UN reform into results.
Think how partnerships can work to deliver education in a crisis like Afghanistan – where ECW has invested in joint programming for holistic approaches, bridging humanitarian and development operations, since 2018.
Teachers' salaries must be paid. Schools and learning centers need to be built and equipped. Girls and female teachers need to feel safe going to school – and girls' rights to an education must be upheld. Students that have dealt with a lifetime of conflict and trauma need mental health services.
On my recent mission to Afghanistan, I saw firsthand how collaboration among humanitarian and development stakeholders is crucial to effectively address these multiple challenges. Despite the bulk of international aid to Afghanistan remaining frozen, on the ground UN agencies, and international and national NGOs have the operational capacities required to deliver the response – they only lack the funding.
ECW partners like UNICEF and WFP, as well as numerous NGOs – such as Save the Children, Swedish Afghanistan Committee, the Aga Khan Foundation and Wadan – are jointly supporting education in this mountainous and seemingly inaccessible country, including secondary girls' education.
To transform the delivery of education, visionary leaders such as the UN Special Envoy for Global Education and Chair of ECW Gordon Brown, António Guterres, the UN Deputy Secretary-General Amina J. Mohammed, and German Minister for Economic Cooperation and Development Svenja Schulze are approaching education through a new lens, connecting humanitarian, development, and peacebuilding aid interventions.
Number 3. Whole-of-child solutions
A child who is hungry or traumatized by the unspeakable violence they have witnessed will most likely struggle to achieve quality learning outcomes. No matter how well-trained a teacher is, or how well-equipped a classroom is, if a girl skips classes each month during her periods for a lack of sanitary products or of adequate sanitation facilities at the school, or if she dares not go to school for fear of harassment and kidnapping – we are failing her.
Delivering education to children and adolescents living in crisis settings goes beyond providing classrooms and textbooks. We must create the enabling environments and policies needed to support the overall wellbeing of a child – including educational, psychological, socio-emotional needs, health, nutrition, and protection – and ensure that gender equality and disability inclusion are at the core of our responses.
Only by working collectively will we have the breadth of expertise and the operational outreach to support these multiple facets of a child's or adolescent's needs. Only then will we unlock the power of education for these girls and boys to achieve their potentials and thrive.
Our place in history
We are living in one of history's inflection points.
Seas are rising and threatening human existence, and millions of children are being denied their inherent right to an education, as a consequence of conflict, abject poverty and climate-induced disasters, which displace families and entire communities, erode infrastructure and brain-drain a country. In two years, a virus has taken over 5 million lives, disrupted global commerce, and impacted the lives of people around the world.
Education is the very bedrock that can steer our efforts to safeguard our humanity. The clock is ticking, and there will be no other chance. Now is the time to define the future of our existence on earth to deliver on our global promises for a better, more stable, just and prosperous world.
In the final analysis, leaders driven by humanity rather than power see things from afar and within. And so, they recognize the relation between themselves, the world, and universal values and human rights.
In honor of the rights of the 128 million children and youth whose education has been disrupted in their young lives due to conflict, forced displacement and climate-disasters, I call on all of you – not only to define – but to direct their and our future.
The Social Innovators of the Year 2022
The Schwab Foundation for Social Entrepreneurship announced today 15 awardees for social innovation in 2022.
From a Brazilian entrepreneur using hip-hop to turn Favela youth away from crime, a Dutch nurse revolutionizing home healthcare and a park ranger turned tech founder using Minecraft to revive Australia's Indigenous culture, the 2022 Social Innovators of the Year includes a list of outstanding founders and chief executive officers, multinational and regional business leaders, government leaders and recognized experts.
The awardees were selected by Schwab Foundation Board members, including Helle Thorning-Schmidt, Prime Minister of Denmark (2011-2015), and social innovation expert Johanna Mair, Professor of Organization, Strategy and Leadership at the Hertie School of Governance in Germany, and H.M. Queen Mathilde of Belgium, Honorary Board Member, in recognition of their innovative approach and potential for global impact.
"The Social Innovators of the Year 2022 represent a new ecosystem of leaders who are driving change and shifting organizations and systems towards a more just, inclusive, sustainable future," said Hilde Schwab, Co-Founder and Chairperson of the Schwab Foundation for Social Entrepreneurship.
The Schwab Foundation's unique community of social innovators dates back more than two decades to 1998 when Hilde Schwab, together with her husband Klaus Schwab, Founder and Executive Chairman of the World Economic Forum, created the foundation to support a new model for social change, combining often-overlooked values of mission, compassion and dedication with the best business principles on the planet to serve the most disadvantaged people on earth and build a better society.
Today, the foundation has a thriving community of 400 global social entrepreneurs that have impacted the lives of 722 million people in 190 countries. They offer access to healthcare, education, housing, finance, digital skills and advocacy networks resulting in job creation economic opportunity, improved health and stability.
To help the social enterprise sector increase its reach in response to the COVID-19 pandemic, the Schwab Foundation established the COVID Response Alliance for Social Entrepreneurs early 2020, representing 90+ members and an estimated 100,000 entrepreneurs as the largest collaborative in the sector.
"This year's Schwab Foundation Awardees demonstrate that through values-based approaches centring on inclusivity, collaboration, relationships of trust and long-term sustainability, we have proven ways of changing institutions and mindsets, and disrupting traditional ways of working that hold systemic barriers in place," said François Bonnici, Director of the Schwab Foundation for Social Entrepreneurship.
The 2022 Schwab Foundation Awards are hosted in a long-term partnership with the Motsepe Foundation, founded on the philosophy of "Ubuntu", the African concept of giving and caring for your neighbour and other members of your community.
"I strongly believe social entrepreneurship, combined with local innovation and technology, can create meaningful change and recovery in Africa and many developing nations. At its core it is about bringing together the best of business discipline and efficiency with the best of human and social values. We need this synergy, now more than ever," said Precious Moloi-Motsepe, Co-Chair, Motsepe Foundation and Chancellor of the University of Cape Town.
The 2022 awardees are:
Social entrepreneurs
Founders or chief executive officers who solve a social or environmental problem, with a focus on low-income, marginalized or vulnerable populations.
Ashraf Patel, Co-Founder of Pravah and ComMutiny Youth Collective (CYC), India: For almost three decades, Patel has nurtured inside-out youth leadership with collective organisations. This ecosystem has co-created the right space, context and narrative that has reached over 15 million young people.
Celso Athayde, Founder, Central Unica das Favelas (CUFA) and Chief Executive Officer, Favela Holding, Brazil: One of Brazil's best-known social entrepreneurs, Athayde founded the nation's largest social enterprise focused on favela communities, using music and sport to transform their lives.
Jos de Blok, Founder, Buurtzorg, Netherlands: de Blok is revolutionizing nursing around the world with buurtzorg, meaning neighbourhood care, which puts nurses and patients at the heart of its social enterprise model.
Kennedy Odede, Founder and Chief Executive Officer, SHOFCO (Shining Hope for Communities), Kenya: Passion, 20 cents and a soccer ball were the building blocks for Odede's social enterprise SHOFCO, which is transforming urban slums and providing economic hope.
Marlon Parker, Co-Founder, Reconstructed Living Labs (RLabs) and Rene Parker, Chief Executive Officer and Managing Director, RLabs, South Africa: Marlon and Renee Parker grew a Cape Town community project helping ex-convicts into a global social enterprise that has helped around 20 million disadvantaged people by offering tech skills, training, funding and workspaces.
Mikaela Jade, Founder and Chief Executive Officer, Indigital, Australia: From park ranger to tech founder, Jade founded Australia's first Indigenous edu-tech company using augmented and mixed realities to preserve and teach Indigenous culture and history.
Rana Dajani, Founder and Director, Taghyeer/We Love Reading, Jordan: Dajani sparked a global reading revolution, training female volunteers to read to kids. We Love Reading now operates in 56 countries, benefiting nearly half a million children.
Wenfeng Wei (Jim), Founder and Chief Executive Officer, DaddyLab, People's Republic of China: "Daddy Wei" is a social media champion for safer consumer goods. His enterprise DaddyLab is a one-stop shop for trusted product testing, consumer rights advice for families.
Corporate social intrapreneurs
Leaders within multinational or regional companies who drive the development of new products, initiatives, services or business models that address societal and environmental challenges.
Gisela Sanchez, Corporate Affairs, Marketing, Strategy and Sustainability Director, Bac International Bank and Board Member, Nutrivida, Costa Rica: Nutritional food firm Nutrivida, the brainchild of Gisela Sanchez, combats a lack of vitamins and minerals in the diet, known as hidden hunger, that affects 2 billion people.
Sam McCracken, Founder and General Manager, Nike N7, USA: A member of the Assiniboine and Sioux Tribes from the Ft Peck Indian Reservation in Montana, McCracken founded Nike N7 20 years ago with a vision of using the power of sport to promote cultural awareness. It demonstrates Nike's commitment to diversity, equity and inclusion with the Indigenous populations of North America. Today, N7 has benefited more than 500,000 Indigenous youth.
Public social intrapreneurs
Government leaders who harness the power of social innovation social entrepreneurship to create public good through policy, regulation or public initiatives.
Pradeep Kakkattil, Director of Innovation, UNAIDS, Switzerland: Kakkattil founded global platform HIEx to link innovators, governments and investors and find solutions to global healthcare problems, from COVID diagnosis to the cost of medicines.
Sanjay Pradhan, Chief Executive Officer, Open Government Partnership (OGP), Global: Pradhan has been a tireless champion of good governance and fighting corruption, leading a partnership of 78 countries, 76 local governments and thousands of civil society organizations that are working together to make governments more open and less corrupt.
Social innovation thought leaders
Recognized experts and champions shaping the evolution of social innovation.
Alberto Alemanno, Professor of Law, HEC Paris and Founder, The Good Lobby, European Union, France: Alemanno is passionate about overcoming social, economic and political inequalities. His civic start-up, The Good Lobby, kickstarted a movement for ethical and sustainable lobbying.
Adam Kahane, Director, Reos Partners, Canada: Kahane is a global leader in helping diverse teams of leaders work together, across their differences, to address their most important and intractable issues. He has facilitated breakthrough projects in more than 50 countries on climate action, racial equity, democratic governance, Indigenous rights, health, food, energy, water, education, justice and security.
Hahrie Han, Stavros Niarchos Foundation Professor of Political Science, Inaugural Director of the SNF Agora Institute, Johns Hopkins University, USA: Han is a leading academic and author on collective action and the way citizens can collaborate to solve public problems and influence policy, from immigration to voting rights.