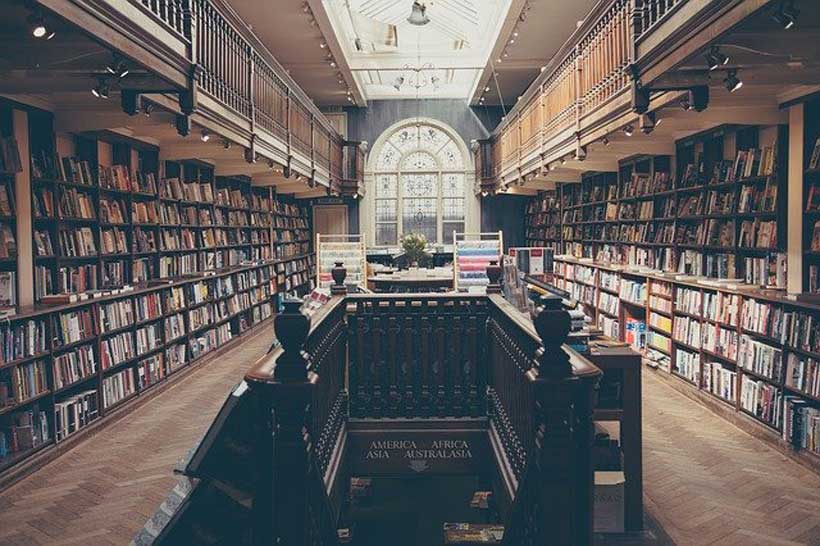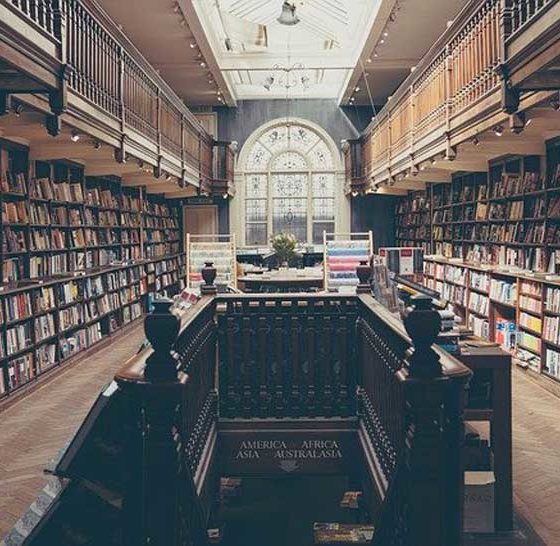 From Wall-Less Design to Robotics Training: Meet the 16 Schools Defining the Future of Education
The World Economic Forum identified 16 Schools of the Future – defined as schools, school systems and programmes – that are playing a critical role in preparing the global citizens and workforces of the future. Located in five continents as well as in developing and developed economies, and collectively reaching nearly 2.5 million children, these schools represent public-private collaborations to improve education systems with strategies including aligning curricula with future skills needs, training teachers in the latest industry practices and providing hands-on education experiences for students.
A new white paper, Schools of the Future: Defining New Models of Education for the Fourth Industrial Revolution, published today, outlines a framework to define quality education in the Fourth Industrial Revolution – Education 4.0 – and shares key features from innovative education models. In parallel, the Forum is launching the Education 4.0 initiative to mobilize multistakeholder collaborations to accelerate the scaling up of best practices and enable system-level transformation in education.
Defining Education 4.0
Through a consultative process with educators, policy-makers, business leaders, EdTech developers and experts, the World Economic Forum has proposed eight shifts within education content and experiences to define quality education in the Fourth Industrial Revolution. The framework serves as an important first step in setting the direction of innovation in education and reviving it as a means to improved social mobility and inclusion.
According to the report, innovation-driven economies and increasingly interconnected and interdependent societies demand that children develop four key skill sets: global citizenship, innovation and creativity, technology and interpersonal skills. Fostering these skills will require a shift towards radical new approaches to learning that are personalized and self-paced, accessible and inclusive, problem-based and collaborative as well as lifelong and student-driven.
Schools of the Future
The Green School (Indonesia): This school has a wall-less, open-air design that enables students to be directly connected to the surrounding nature. The school's physical layout supports its curricular focus on sustainability and real-world application. For example, students at the Green School have designed and built a usable bamboo bridge over a river and a new sustainable hydropower system for the school. Today the school uses just 10% of the energy consumed by other schools.
The Kakuma Project, Innovation Lab Schools (Kenya): Although currently in the process of building a physical school for this programme, the Kakuma project has already created a movement of 375 educators throughout 75 countries who provide lessons to children at the Kakuma Refugee camp via Skype. A foldable solar panel is used to ensure that the camp has a sustainable source of energy to support distance learning. The programme also trains local teachers in the implementation of a new curriculum based on the Sustainable Development Goals.
The Knowledge Society (Canada): This after school programme was designed to mirror the learning and working environments of major technology companies, exposing students to the most cutting-edge innovations. The programme partners with businesses to enable their students to consult private-sector leaders about real challenges within the company. By the end of the programme, every student has developed their own disruptive company.
Kabakoo Academies (Mali): Kabakoo works closely with local businesses to help their students identify issues within the community that require innovative and urgent action, helping them to rapidly develop market-ready prototypes through a sustainability lens. For example, since the programme's launch in 2018 students have designed and implemented a system for monitoring the air quality in Bamako, which includes installing air monitors throughout the city and using an online platform to track trends.
TEKY STEAM (Viet Nam): This network of labs in Viet Nam offers children ages 6-18 courses in technology, including programming, 3D printing, robotics and virtual reality. It is the first of its kind in Viet Nam and students have already won a number of national and international competitions in coding, robotics and other STEM fields.
Accelerated Work Achievement and Readiness Programme (Indonesia): This programme collaborates with more than 65 businesses in the country to provide workplace readiness opportunities for students, starting at high school age. The programme's pilot trained more than 4,000 students, 98% of which were placed in on-the-job training and one-half of whom are already employed.
iEARN (Spain): With headquarters based in Spain, iEARN is a global platform for exchange between more than 2 million children worldwide. Children collaborate in global teams on projects promoting global citizenship through iEARN's project-based learning framework and digital platform, which connects children in classrooms in various parts of the world.
South Tapiola High School (Finland): This school focuses on fostering independent thinking, while also helping students develop the interpersonal skills needed for the future. Each student goes through the School's Young Entrepreneurship Programme, in which students collaborate in groups over the course of a year to design and create their own businesses.
Pratham's Hybrid Learning Programme (India): There are no teachers in this programme, which involves more than 90,000 children in India. Instead, local volunteers act as facilitators for entirely student-led learning. Pratham provides a bank of project ideas related to health, the arts, financial literacy and entrepreneurship, and student groups choose which projects to pursue.
Anji Play (China): This curriculum – used throughout one school district in China – focuses on tapping into children's natural curiosity and allowing them to learn entirely through play. Teachers create an environment for children to self-direct play at their own pace, conduct observations of the children's interactions and guide reflection discussions after play experiences.
Prospect Schools (USA): This network of schools was designed with a focus on inclusion. Each class is designed to be diverse and inclusive, ensuring a balance of student race and ethnicity, fluency in English, gender, gender identity and sexual orientation. The school hires teachers to mirror the diversity of their student body and teachers attend regular equality and inclusion trainings throughout the year.
Tallahassee Community College, Digital Rail Project (USA): Learning in this programme takes place in 8-metre long trailers. These are fully equipped with the latest technologies, including robotics, 3D printing and virtual reality, and deliver STEM learning to Tallahassee's lowest-income neighborhoods. Children receive digital skills passports, which allow them to connect the skills learned in any given lesson with future careers.
Innova Schools (Peru): This network of schools in Peru and Mexico uses a blended learning model to tailor education for each student. Approximately 70% of student learning takes place through collaborative projects, while the rest is dedicated to independent education via online platforms. The school's physical spaces were designed to support new approaches to learning and include features such as movable walls.
British School Muscat (Oman): This school's curriculum focuses on discovery learning, an approach where multiple subjects are integrated into collaborative projects focused on the experience rather than the final product or answer. This interdisciplinary approach enables students to draw interlinkages between various content areas and focus on the specific skills to apply that content to the real world. The school is collaborating with the Government of Oman to train teachers throughout the country in this methodology.
Skills Builder Partnership (United Kingdom): This partnership of more than 700 organizations and schools is built around a co-designed framework for fostering the skills of the future to ensure alignment in the approaches used to foster those skills at school and in the workplace. Teachers in 12 countries are currently using the Skills Builder framework and similar approaches to foster those future skills. Each student in the partnership participates in work-based education experiences in which private-sector partners also employ the same skills framework.
Skilling for Sustainable Tourism (Ecuador): This programme engages Ecuador's Ministry of Education and Ministry of Tourism, tourism industry leaders and local schools to design education that directly contributes to shaping the future of the sustainable tourism industry, a sector that employs a high number of youth. A steering committee of private-sector leaders supports alignment between the programme's curricula and future employment trends.
Activating Education 4.0
Systems-level change is needed to realize Education 4.0 for all children. There are more than 260 million children out of school today, and an additional 617 million children in school, but not learning adequately. Even those enrolled in relatively well-performing education systems are often missing the core tenets of future-ready education. Without urgent action to address these gaps, more than 1.5 billion children could be left unprepared to fulfill their potential by 2030, posing risks for future productivity and equality. The Schools of the Future can serve as inspiration for leapfrogging to the education of the future for those children who lack access to schooling, and as a vision for changing content and experiences for children currently enrolled in schools, system-level change is needed to realize Education 4.0 for all students.
To facilitate the transition to the education of the future, the World Economic Forum is launching the Education 4.0 initiative as one of five Forum-led flagship initiatives of the Reskilling Revolution platform, which aims to provide better jobs, education and skills to 1 billion people by 2030. The initiative invites education ministers, finance ministers and chief executive officers from business who are champions of education as well as other stakeholders to join the Forum platform to define and implement a holistic action agenda to realize Education 4.0.
"There is clear consensus that education systems must be updated to ensure children become productive, innovative and civic-minded members of society. Educators, education and finance ministries, and private-sector leaders have a moral and economic responsibility to co-create and implement new models to ensure that all children are prepared for the future. This is why the World Economic Forum is launching the Education 4.0 initiative and developing a community of leading champions for mobilizing change on this agenda," said Saadia Zahidi, Head of the Centre for the New Economy and Society and Managing Director of the World Economic Forum.
The initiative aims to mobilize key stakeholders in transitioning to Education 4.0 and reaching 100 million children and teachers by designing and implementing the schools of the future; empowering teachers to lead the education transformation; codifying and scaling up best practices through policy and increasing connectivity between schools and school systems for global best practice exchange.
"Education 4.0 and the Schools of the Future provide great guiding principles for creating learning environments that support children's future needs. Teachers are the key to unlocking this new type of learning and require targeted support from public- and private-sector leaders to make this vision a reality", said Andria Zafirakou, Teacher, Arts and Textile, Alperton Community School, 2018 Global Teacher Prize Winner.
Platform for Shaping the Future of the New Economy and Society
The Schools of the Future Report and the Education 4.0 initiative are part of the World Economic Forum's Platform for Shaping the Future of the New Economy and Society. The platform provides the opportunity to advance prosperous, inclusive and equitable economies and societies. It focuses on co-creating a new vision in three interconnected areas: growth and competitiveness; education, skills and work; and equality and inclusion. Working together, stakeholders deepen their understanding of complex issues, shape new models and standards and drive scalable, collaborative action for systemic change.
More than 100 of the world's leading companies and 100 international, civil society and academic organizations use the platform to promote new approaches to competitiveness in the Fourth Industrial Revolution economy. They also deploy education and skills for tomorrow's workforce, are creating a pro-worker and pro-business agenda for jobs, and are looking to integrate equality and inclusion into the new economy.
Multicultural Weddings: How to Make Them Work
An eternal binding of two people who are deeply in love is a marvelous occasion. Any wedding for that matter is a solid reason to celebrate love, but what happens when cultures interfere? Actually, the blend of two cultures is becoming more and more frequent, therefore a fusion of religions, traditions, and various wedding customs is not that big of a challenge nowadays. However, familial formalities, specific ceremonies, and other petite customs can add up to the complexity of the organization. Luckily, here you have a few rather nifty tips on how to make everything work smoothly.
Balance it up
To leave the fuss and agitation of the way, most couples that come from different cultural backgrounds consider having two separate weddings. This is what unites the families more and restores the much-needed balance in the forthcoming marriage. You can hold a formal Christian reception for instance, and later have a traditional Indian ceremony in one go. As you balance the two ceremonies, blend and fuse different elements of your cultural backgrounds, you would have a perfect match.
Revive the details
The best way to add a nod to your wedding is to present your cultural background in luscious details. This is easier done with food, as you can portray various finger food dishes that are characteristic of your country. Next, ravishing details like jewelry play a vital role in a specific culture. For that reason, a bride can wear a splendid silver jade ring that symbolizes happiness, wisdom, and health instead of wearing a green saree or a traditional African wedding dress with deep green trimmers and accents.
Let the cultures have their say
Another quite glamorous and effective way to incorporate details from each side is to organize them timidly. This means engaging both cultures within areas that you feel are important. You can mix up the food form both backgrounds and make the guest acknowledge your traditions. Besides the cuisine, you can incorporate some of the cultural rituals. Unlike Christian weddings, Indians, Hindi, Muslim, and some other cultures have specific rituals, and by implementing them into your wedding program the guest will see your devotion to the traditions and respect towards your parents.
Be genuine
In this modern-day and age, it can be hard to utterly neglect contemporary notions, especially when it comes to weddings. It is perfectly normal to have your own unique style and to incorporate it in your multicultural wedding. Respect the parents and the customs, but if you desire to make your wedding work, then add your personal touch. It can be as simple as music. Hire a DJ to play your favorite hits or have a rock band. Mix things up with decoration, add elegance, romance, and even put the vintage flair instead of obeying all of the traditional rules. Your wedding theme should be the one you feel most comfortable with.
Speak your mind
Communication is a must. Very often parents tend to interfere a lot in multicultural weddings, but try to keep the tension low, and stand firmly by your wishes. Bear in mind to listen to your soon-to-be family about the suggestion and alteration that they may have, but always resort to your partner to agree on final terms. Everybody will shout out innumerable pieces of advice, but as future spouses, you need to stick together and be ready to stand out from the rest. Speak openly with both family member sides and do your best to reach joint agreements, because in that way it will all work flawlessly.
From the venue, flowers, cake, decorations to dining, music and specific heritage details, you as a couple are the ones that will make the wedding turn out as a glorious event. All things aside, always bear in mind that it is love that you are celebrating, not your country.
Reasons Behind Women Inequality in Pakistan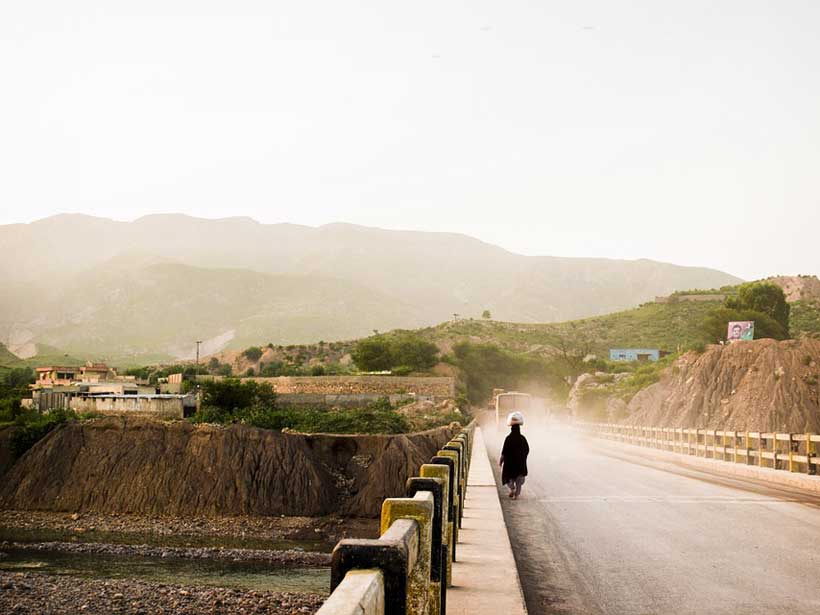 There is much availability of literature that portrays the issues of women inequality along with explaining the suffering of women at the hands of the male partner of society, particularly in Pakistan. Pakistan is a country where women are deprived of their fundamental rights in a male-dominated society which creates a sense of inequality within the country. There is also much reality that male has always remained dominant over female counterpart since the evolution of the world and with the passage of time changes came into the societies but the changes were accepted by some societies and neglected by other ones. The societies which adopted the change and led towards the path of development and progress or modernization are considered the most developed and sophisticated nations of the world which some extent have also given much equality to women as compared to the nations of Asia and the Africa continent.
Multiple feminist moments are working throughout the world for the rights and equality of women. It was 1909 when the first time international women day was observed in America. The basic theme of women's day always remains the equality of women for a good, healthy, happy, and balanced society. Furthermore, it is insisted that gender equality is the only way to boost economic and social development and better society; therefore it is the responsibility of both males and females to play their part in the role of the progress and development of the society. Thousand years before Aristotle explained that women have an equal right to be happy as men have. According to him, such a society cannot remain happy where women are not happy and independent. If one looks at the employment ratio of males and females in every walk of life within Pakistan, it can be observed that the ratio of males is more than women which shows the gender inequality within the society.
There are multiple stereotypes and old traditions practiced in Pakistani society for a long period because of which women are not considered equal to men. For instance, the first and foremost reason is the physical structure of men, it is considered that men are physically strong than women so being a strong and brave they are superior to women but with the invention of technology, innovation, science, and globalization this idea of superiority and physically strong has become null and void because it has made women do each work which men can do. But this stereotype has been practiced within society since long therefore it has taken roots in the minds of people even such a level that women their selves have accepted this socially constructed idea which has created many difficulties for bringing gender equality. In a present globalized and developed world, women can also contribute to every field in which men can contribute and it is practiced throughout the world particularly in most of the nations of European and American continents.
Second, mostly the source of income has remained in the hands of male counterparts especially in societies like Pakistan it is expected that who has the source income one keeps the dominant position in the family because of economic matters. Today, half of the population of the world consisted of females for that it is very necessary to involve women in every field for the progress and development of society. For running the society smoothly and peacefully, the role and engagement of women in every walk of life are too important because the nations which are considered the most developed, peaceful and sophisticated throughout the world have mostly removed the gender discrimination and inequality along with giving women various rights as men enjoy.
The Thing which is considered most important for gender equality is that women have to work hard for eliminating the stereotypes and old traditions within the society along with changing their mentality and thinking of being weak and less active than men. Moreover, there is the presence of such things which portray women as a weak counterpart of society like the fear of women from small things for instance insects and animals, it looks a trivial thing but hugely effects the minds of people which shows that women need men for their security and safety. Therefore, it is important for women that they should avoid any activity which portrays the weak image of them. It also influences the minds of men, who also mentally accept that women need male protection rather women should do such actions and activities which make their personality more strong and brave. If anyone wants to bring the change that change starts from the minds of people because if people mentally accept the anything, it is considered the first step towards the change. Therefore, it is high time for the suppressed women of Pakistan to contribute to eliminating the stereotypes followed and practiced against them.
Covid-19 Might not be the End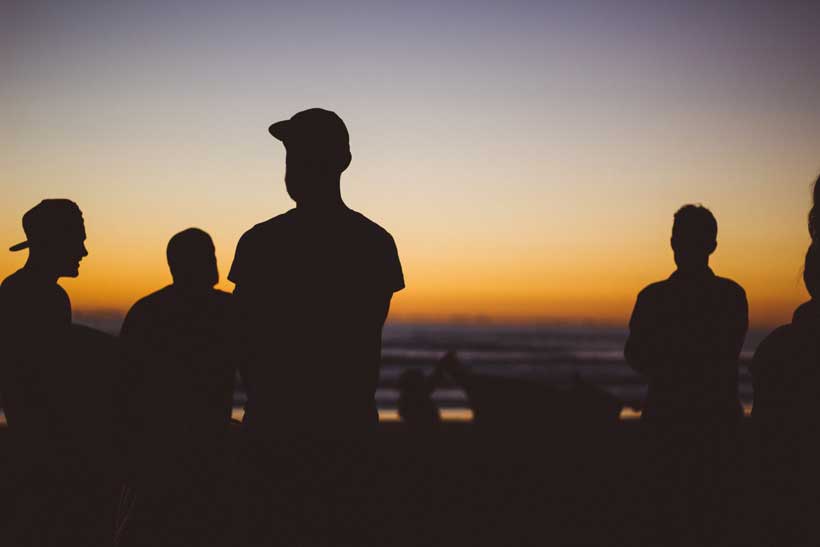 The world seems to be oblivious when it comes to the non-traditional security paradigms hence certain natural cycles repeat overtime. So is the case with pathogens or viruses and epidemics or pandemics. Countermeasures are taken for known threats whereas the unknown threats are studied and then often brought to the global consciousness. Although, viruses are known and being studied but not often brought to global consciousness due to the overshadowing global political and corporate structure. The world is having a Curve of History where an infectious disease will alter the course of future global political dynamics.
As the world is seeking an end to this Covid-19 pandemic, another reality is obscured from us that is that even it ends it might not be. In this interconnected and extra globalized world where human mobility is irrepressible, it gives a very apt environment to any viral infection to transform itself from just a disease to an epidemic and then to a pandemic. In this regard, humans have themselves become a potential weapon and that too in biological in nature. Despite being caused due to human activity, they undergo a hibernation period after some time or mutate into mild form but after causing a catastrophe.
In 1980, the year when WHO celebrated that it has successfully uprooted the world's biggest killer of human history, i.e., smallpox which devoured over 500million people only in the 20thcentury. It was the only disease the world had overcome. People started to contemplate that science would overcome epidemics and pandemics. But then the situation got worse as SARS, MERS, EBOLA, SWINE, ZIKA were on the waiting list. It might have been a different scenario if rather focusing that science will do all the work there would have been an understanding regarding why and how pandemics resurface time and time again.
Today, as we are stampeding in the 21st century, the world has become more globalized. Due to overpopulation and mobility, human bodies easily became incubators for diseases. Since most of the viruses live in living organisms, it is difficult to overcome these diseases.
With unprecedented growth in population, it became a need to boost up production lines of food to keep the global cogs rolling. Moreover, another factor which added fuel to fire was human crossing the natural limits. In order to accommodate, the encroachment of jungles began disturbing the wildlife cycles. When jungles started getting bulldozed these animals started to invade human territory as we did theirs, bringing in the viruses as well. This urbanization played to be lucrative ground for the spread, from wild to poultry than to humans. One such thing was swine flu in 2009 which was caused by H1-N1, a Sub-type of influenza-A virus. It caused around 575,000 deaths in its first year of circulation.
Another aspect to be mentioned is our insatiable lust for more which has caused a serious threat to us in form of climate change. As the temperature of the Earth is rising constantly due to human activity the ice caps are melting rapidly too. In August of 2016, a boy died in Serbia and the cause was anthrax. The disease which humans have thought to have gone into a hibernation cycle. Not only this more than 2300 reindeer died due to this outbreak. The prime cause of that outbreak was the melting of permafrost and a dead infected carcass got exposed. A noteworthy point is that on poles the dead do not decompose rather preserve under layers of ice.
WHO has estimated that a global temperature increase of 2-3 oC will increase the number of people who are at risk of malaria by around 3-5% or several hundred million. In 2018, malaria alone killed around 405,000 people. Another epidemic that was caused by misquotes was the Zika outbreak in Latin America, primarily Brazil. What did it cost? A generation effected by microcephalia and other disorders.
It has been estimated that in the last three decades, 30 new diseases have emerged which have the potential to become pandemics. Now it the questions isn't IF a disease shape-shifts into a pandemic? But WHEN a disease would become pandemic? While the globe is in a fray with Covid-19 some diseases have undergone to be endemic like AIDs which has infected around 37 million people over the globe while humans seems to be in despair.
It is high time for us to have a wakeup call. Being at the pinnacle of civilization, it is indeed a rudiment for a glimmering future to work on solutions. The consequence of such outbreaks is not just death but social and global collapse. It is time that the world focus on preparedness rather post-outbreak measure. It is time that we shift our focus from traditional to nontraditional threats, from nukes to biosciences. It is high time to spend much of our defense budget on nontraditional security threats or we would not even survive to see the traditional ones.