ADB to Step Up Private Sector Operations in Vulnerable Countries, Emerging Sectors
The Asian Development Bank (ADB) will sharpen the focus of its private sector operations on complex, innovative, smaller, and sometimes riskier projects in challenging markets and sectors, and enhance efforts to address climate change and support women under an operational plan that will guide ADB's nonsovereign assistance over the next five years.
The Operational Plan for ADB's Private Sector Operations, approved today, notes that a healthy private sector is key to meeting persistent development challenges. In Asia and the Pacific, these include financing gaps that thwart the construction of modern infrastructure, slow the creation and growth of businesses, and suppress household savings by excluding poor communities and particularly women from the banking system.
"ADB's private sector operations will lead by example to bridge these gaps and meet the challenges of our rapidly changing region," said the Director General of ADB's Private Sector Operations Department Mr. Mike Barrow. "We will champion new products, financing structures, and companies, and expand our work in emerging sectors such as agribusiness, education, and health, while sharpening our already substantial focus on addressing climate change. We will redouble our efforts in countries facing unique development challenges like those in fragile and conflict-affected situations and small island developing states, and will focus heavily on investments that benefit women."
A larger share of private sector projects will be higher risk, innovative, and strongly developmental. Smaller projects with high development impact will be encouraged. To manage risks and ensure financial sustainability, lending and investment decisions will be based on a thorough understanding of risks and rewards. Smaller deal sizes and a more diverse range of countries, sectors, and clients will help to manage portfolio risk.
"ADB will prioritize development impact and pursue quality of investment over volume while managing risk effectively," said Mr. Barrow. "This is vital in our renewed focus on the region's most vulnerable countries, where smaller and perhaps riskier projects in areas like tourism or agribusiness can have an outsized development impact."
Private sector operations will support the priorities of ADB's Strategy 2030. The operational plan's core sectoral objectives include clean energy, environmental infrastructure such as waste management, low-carbon transport, accessible information and communications technologies, agribusiness, quality education and health services, and a vibrant financial sector. ADB will build initiatives to support the incubation of cutting-edge technologies for the region.
Loans and guarantees will remain principal instruments, but the nonsovereign product range will be revamped. Local currency financing will expand to constitute most private sector financing by the end of the five-year period. Equity investments are targeted to double, and support will increase for public–private partnerships including advisory services provided by ADB's Office of Public–Private Partnership. Expanded partnerships with institutional investors will allow ADB to promote development without distorting local markets, with every dollar in financing for its private sector operations matched by two and a half dollars of long-term cofinancing by 2030.
The World Bank Strengthens Support to Argentina's Most Vulnerable Families
The World Bank Board of Directors today approved a new US$ 300 million operation to support Argentina's efforts to strengthen its social protection system and minimize the impact of the crisis on the most vulnerable families.
The additional US$300 million in financing for the "Children and Youth Protection Project" seeks to improve coverage of family allowance programs administered by the National Social Security Administration (ANSES) and to accelerate the process to include 350,000 children who are still not covered by the Universal Child Allowance (AUH). It will also support the introduction of improvements in ANSES processes to guarantee continued coverage, especially when a parent loses a formal job.
"We appreciate the support of the World Bank in one of the topics on the agenda of the national government's strategic priorities, which is to accompany those who have the least. This project advances in that direction,". said Gustavo Beliz, Argentina's Strategic Planning Secretary.
"Argentina is struggling with Covid 19, which creates new public investment demands. In response to this difficult health and financial situation, the World Bank is supporting investments to protect the most vulnerable population," said Jordan Schwartz, World Bank Director for Argentina, Paraguay and Uruguay. "This financing aims to make the social protection system more inclusive and effective, and to prevent families from slipping into poverty, or assisting them once that has occurred."
The World Bank has supported the AUH program since it was first implemented in 2009. The program forms part of the broader ANSES family allowance system. This benefit is paid for each child under age 18 whose parents are unemployed or informally employed, or who are independent workers or domestic workers and who earn less than the minimum wage. Currently, more than four million children receive the AUH benefit and nearly nine million are covered by the group of family allowances. Participation in the program has increased beneficiaries' school attendance and fulfilment of medical checkups.
Since 2016, the "Children and Youth Protection Project" has successfully contributed to closing AUH coverage gaps. Initially, over 1.5 million children could not be included in the eligibility process of ANSES programs – today the challenge is to include the 350,000 remaining children.
The additional project financing is a variable-spread loan with a 32-year maturity period and a seven-year grace period.
Mongolia: World Bank Mobilizes $2.2 Million to Strengthen Medical Diagnostic Services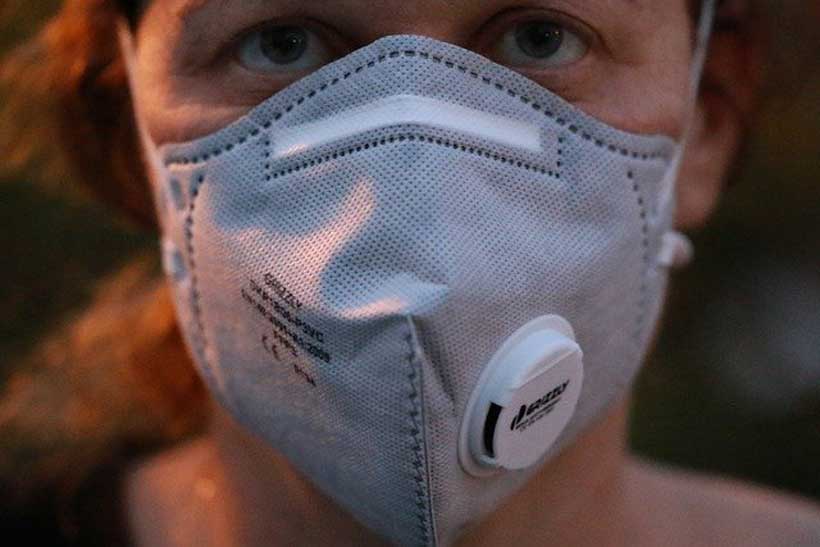 The World Bank mobilized US$2.2 million to help strengthen Mongolia's hospital services in the wake of the COVID-19 pandemic. The funding will be used to purchase the most needed medical diagnostic equipment in the country.
This immediate financing is being provided under the ongoing E-health project which seeks to improve integration and utilization of health information and e-health solutions for better health service delivery in selected pilot sites.
"This immediate financing will help Mongolia safeguard its people from the potential COVID-19 outbreak in the country and make sure that they have access to early diagnosis and care," – said the World Bank Country Manager for Mongolia Andrei Mikhnev.
Diagnostic equipment procured under this funding include 15 stationary and 12 mobile digital X-ray equipment and 41 ultrasound machines. Deliveries are expected in the beginning of April.
"We believe that this additional equipment would strengthen the country preparedness to deal with disease outbreaks like COVID-19," – said Dinesh Nair, Senior Health Specialist of the World Bank. "We will continue actively engaging with the government to help strengthen health systems, disease surveillance, and diagnosis."
On March 17, the World Bank Group also pledged $14 billion in immediate support to assist countries coping with the health and economic impacts of COVID-19. This financing is designed to help member countries, among them Mongolia, take effective action to respond to, and, where possible, lessen the tragic impacts posed by the global pandemic.
Peru Will Receive US$ 50M from the World Bank to Strengthen Key Social Protection
The World Bank Board of Directors today approved a US$ 50 million loan to strengthen key policies and strategies to increase human capital accumulation in Peru, particularly in the most vulnerable social sectors.
The Human Capital Development Program will focus on improving the delivery of social protection and early childhood development services, especially at the local level, and in strengthening professional development and management systems in education. Guaranteeing access to quality social protection, health and education services throughout the lifecycle is crucial for ensuring that individuals can develop the basic knowledge and skills they need to become productive members of society.
Over the past two decades, Peru has sharply reduced its poverty and inequality rates. It has also made significant strides in education and learning, as well as in decreasing chronic malnutrition and in implementing early childhood development policies. Notwithstanding, the country needs to reinforce its investments in human capital to further narrow inequality gaps and to guarantee that prosperity reaches all social sectors.
"The Peruvian government has undertaken the challenge of making multisector efforts to guarantee that all children reach their enormous potential and that they can become key players in the country's development," saidMarianne Fay, the World Bank Director forBolivia, Chile, Ecuador and Peru. The World Bank is accompanying Peru in this effort. "We provide technical and financial assistance for development policies that invest in people and that help to unlock and accelerate the generation of human capital, as well as to create synergies in the investments made in early childhood development to maximize results," she added.
To this end, the program seeks to improve the comprehensive delivery of social protection and early childhood development services, as well as education quality and management. It will also support priority political and institutional reforms in the social sector and the linkage of policies implemented by the Ministry of Development and Social Inclusion and the Ministry of Education.
The Ministry of the Economy and Finance will implement the program using a multisectoral and territorial approach, in close coordination with the Ministry of Development and Social Inclusion and the Ministry of Education.