ADB to Step Up Private Sector Operations in Vulnerable Countries, Emerging Sectors
The Asian Development Bank (ADB) will sharpen the focus of its private sector operations on complex, innovative, smaller, and sometimes riskier projects in challenging markets and sectors, and enhance efforts to address climate change and support women under an operational plan that will guide ADB's nonsovereign assistance over the next five years.
The Operational Plan for ADB's Private Sector Operations, approved today, notes that a healthy private sector is key to meeting persistent development challenges. In Asia and the Pacific, these include financing gaps that thwart the construction of modern infrastructure, slow the creation and growth of businesses, and suppress household savings by excluding poor communities and particularly women from the banking system.
"ADB's private sector operations will lead by example to bridge these gaps and meet the challenges of our rapidly changing region," said the Director General of ADB's Private Sector Operations Department Mr. Mike Barrow. "We will champion new products, financing structures, and companies, and expand our work in emerging sectors such as agribusiness, education, and health, while sharpening our already substantial focus on addressing climate change. We will redouble our efforts in countries facing unique development challenges like those in fragile and conflict-affected situations and small island developing states, and will focus heavily on investments that benefit women."
A larger share of private sector projects will be higher risk, innovative, and strongly developmental. Smaller projects with high development impact will be encouraged. To manage risks and ensure financial sustainability, lending and investment decisions will be based on a thorough understanding of risks and rewards. Smaller deal sizes and a more diverse range of countries, sectors, and clients will help to manage portfolio risk.
"ADB will prioritize development impact and pursue quality of investment over volume while managing risk effectively," said Mr. Barrow. "This is vital in our renewed focus on the region's most vulnerable countries, where smaller and perhaps riskier projects in areas like tourism or agribusiness can have an outsized development impact."
Private sector operations will support the priorities of ADB's Strategy 2030. The operational plan's core sectoral objectives include clean energy, environmental infrastructure such as waste management, low-carbon transport, accessible information and communications technologies, agribusiness, quality education and health services, and a vibrant financial sector. ADB will build initiatives to support the incubation of cutting-edge technologies for the region.
Loans and guarantees will remain principal instruments, but the nonsovereign product range will be revamped. Local currency financing will expand to constitute most private sector financing by the end of the five-year period. Equity investments are targeted to double, and support will increase for public–private partnerships including advisory services provided by ADB's Office of Public–Private Partnership. Expanded partnerships with institutional investors will allow ADB to promote development without distorting local markets, with every dollar in financing for its private sector operations matched by two and a half dollars of long-term cofinancing by 2030.
Rohingya conference pledges to 'remain steadfast' in finding solutions to crisis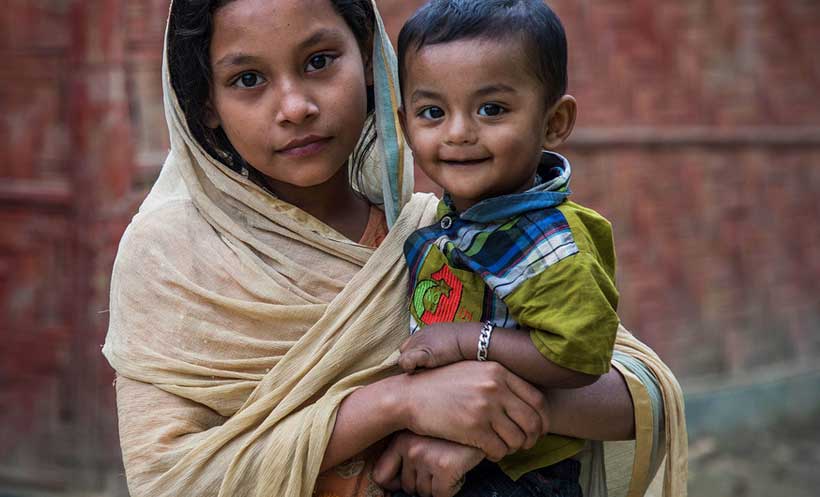 A joint UN-hosted donor conference to rally international support behind Myanmar's displaced Rohingya minority, ended on Thursday with a promise to continue engaging with concerned countries towards finding a long-term solution to their plight.
"We will continue to work together to maintain international attention on the Rohingya crisis and to shift from short-term critical interventions, to a more sustained and stable support", said the closing statement from co-hosts the UN refugee agency (UNHCR), the European Union (EU), United Kingdom and United States.
"We are grateful to all who have participated…including those who have announced or pledged funding for the international humanitarian response, those who are supporting members of the Rohingya communities in other ways – not least by hosting them – and most importantly, representatives of Rohingya communities themselves", the statement continued.
The appeal comes more than three years after the orchestrated violence that erupted in Myanmar, across Rakhine state, which saw hundreds of thousands of mainly-Muslim Rohingya flee their homes, in search of safety across the border in Cox's Bazar, Bangladesh.
There are currently 860,000 Rohingya refugees in and around Cox's Bazar, and an estimated 600,000 still in Rakhine state, who face ongoing violence and discrimination; and Malaysia, India, Indonesia, and other countries in the region, are together hosting nearly 150,000 Rohingya refugees.
Voluntary, safe, dignified return
"The voluntary, safe, dignified, and sustainable return of Rohingya refugees and others internally displaced to their places of origin or of their own choosing in Myanmar, is the comprehensive solution that we seek along with Rohingya people themselves", the joint communique stated.
"To that end, we underscore the Secretary General's call for a global ceasefire and the cessation of fighting to enable safe and unimpeded humanitarian access to all communities in need of assistance."
The co-chairs urged Myanmar's Government to resolve the crisis, and "take steps to address the root causes of the violence and displacement", creating the conditions that would allow for sustainable returns.
"This includes providing a pathway to citizenship and freedom of movement for Rohingya, guided by the Advisory Commission on Rakhine State's recommendations and encouraged and supported by countries in the region. Myanmar must provide justice for the victims of human rights abuses and ensure that those responsible are held accountable", the statement continued.
Expressing thanks and support to the Government and people of Bangladesh, the co-chairs stressed that increased support for Rohingya, must go hand-in-hand with increased support for host communities.
"While we continue efforts to secure long-term solutions, a focus on more sustainable response planning and financing in Bangladesh, could more effectively support the government's management of the response and maximize limited resources to benefit both Bangladeshi and refugee communities."
$600 million pledged
The co-chairs announced new pledges of around $600 million in humanitarian funding, which significantly expands the nearly $636 million in assistance already committed so far in 2020 under the Bangladesh Joint Response Plan and the Myanmar Humanitarian Response Plan.
The crisis is having a "devastating effect on vulnerable members of Rohingya communities, particularly women and children who require gender and age-sensitive interventions" said the co-chairs, leading to vulnerable refugees "desperately attempting to reach other countries in the region.
UN Children's Fund (UNICEF) Executive-Director, Henrietta Fore, said that thanks to Bangladesh and generous donors worldwide, UNICEF and other UN agencies such as UNHCR, migration agency IOM, World Food Programme WFP, and many NGOs, continue to serve and support vulnerable Rohingya children.
In addition to providing vital services such as health, nutrition, and sanitation, education is "critical for young Rohingyas to build better futures. And to one day voluntarily return and reintegrate into Myanmar with the safety and dignity they deserve."
Support for 170,000 Rohingya children
"We're giving parents and caregivers the training and tools they need to support their children's education. More than 170,000 Rohingya children are being supported this way", she said.
"Join our call to ensure a place for Rohingya children in both countries' education systems and programmes. They need education where they live", she told the conference.
Ms. Fore called on donors not to forget the daily struggles of Rohingya children who remain inside Myanmar. "They're still facing discrimination, horrifying violence and intensifying conflict every day. The fighting needs to stop so children can return to school and play, and so refugees can return home safely if they choose."
Rohingyas themselves 'backbone of the response'
UN Emergency Relief Coordinator, Mark Lowcock, said it was vital to recognize that the Rohingya refugees themselves have been "the backbone of the response."
"They volunteer as health workers, they distribute masks and they help protect their communities from the pandemic. And I think we are all need to be very grateful to them and encourage them to take up this kind of responsibility."
Highlighting again the Rohingya communities that remain in Myanmar, he said 130,000 of them remain displaced in central Rakhine State where they have been since 2012, and another 10,000 have been displaced since 2017 in northern Rakhine.
"Those people continue to have their basic rights denied, they suffer extreme hardships in Rakhine State and elsewhere", added relief chief Lowcock.
Vietnam's Coastline Urgently Needs New Resilience Development Strategy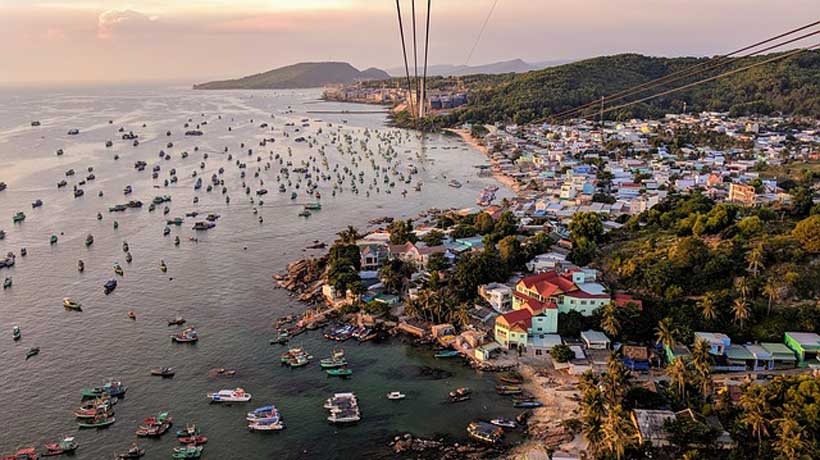 The coastline of Vietnam is increasingly exposed to natural disasters, resulting in significant human and economic losses, but current risk management measures prove inadequate. A new resilience development strategy is urgently needed ─ otherwise, additional economic growth over the next decade in the range of billions of dollars could be wiped away by natural shocks, according to a new report by the World Bank.
The ongoing devastating storms and floods that battered the central part of Vietnam are the latest evidence of a worrying trend that natural risks, which have already been substantial, are intensifying due to rapid urbanization, economic development, and climate change. Resilient Shores, a report jointly developed by the government of Vietnam, the World Bank, and the Global Facility for Disaster Reduction and Recovery released today, provides some sobering statistics on how vulnerable the coastline is and who and what are most impacted.
"To ensure the sustainable development of Vietnam's coastal zones, we cannot ignore the challenges of natural shocks and climate change. To secure prosperity, we must invest in resilience," said Tran Quang Hoai, Director General, Vietnam Disaster Management Authority, Vietnam's Ministry of Agriculture and Rural Development.
The report estimates that 12 million people in coastal provinces are exposed to the threat of intense flooding and over 35 percent of settlements are located on eroding coastlines. Each year, an average of $852 million – or 0.5 percent of GDP – and 316,000 jobs in key economic sectors are at risk from riverine and coastal flooding.
Public facilities and infrastructure are also at risk, which means disruption of service delivery at the time when they are most needed. Severe flooding affects directly 26 percent of public hospitals and healthcare centers and 11 percent of schools in the region. More than one-third of Vietnam's power grid is located in forested areas, at risk of being damaged by storm-induced fallen trees.
Despite much progress over the past decade, Vietnam's current risk management scheme still faces significant challenges. Major shortcomings the report identifies include fragmented and incomplete risk information and ineffective enforcement of related regulations such as spatial planning, building codes, safety standards and systematic maintenance of infrastructure systems. For instance, the report shows that two-thirds of Vietnam's sea dike system does not meet the prescribed safety requirements.
"If the current trends of rapid economic development in high-risk areas continue, disaster losses are bound to increase," said Carolyn Turk, World Bank Country Director for Vietnam. "It's time for a new approach to balance the risks and opportunities so that Vietnam's coastal regions can continue to be an engine of growth while being resilient to shocks."
The report presents a concrete action plan in five strategic areas that needs to be rolled out immediately and decisively.
Strengthening data and decision-making tools by establishing openly accessible natural disaster databases, as well as asset management systems for critical infrastructure.
Factoring risks in zoning and spatial planning based on the best available information.
Strengthening the resilience of infrastructure systems and public services by upgrading such assets in the most exposed and under-protected areas and updating existing safety standards.
Taking advantage of nature-based solutions by tapping into the protective function and economic contribution of ecosystems in a systematic manner.
Improve disaster preparedness and response capacity by upgrading the early warning system, strengthening local response capacity, improving social safety nets and implementing comprehensive risk financing.
Vietnam's diverse coastline spans over 3,000 kilometers. The coastline's wealth of natural endowments provides livelihoods for some 47 million people or half of the country's population. The region also bears the brunt of natural disasters that hit Vietnam regularly.
Impact of COVID-19 on Commodity Markets Heaviest on Energy Prices
While metal and agricultural commodities have recouped their losses from the COVID-19 pandemic and are expected to make modest gains in 2021, energy prices, despite some recovery, are expected to stabilize below pre-pandemic levels next year, the World Bank said.
Oil prices fell dramatically in the early stages of COVID-19 and have only partially regained pre-pandemic price levels, while metal prices declined relatively modestly and have returned to levels that preceded the shock, according to the semi-annual Commodity Markets Outlook report. Agriculture prices were relatively unaffected by the pandemic, but the number of people at risk of food insecurity has risen as a result of the broader effects of the global recession.
"The impact of COVID-19 on commodities has been uneven, and could have lasting effects for energy markets," said Ayhan Kose, World Bank Group Acting Vice President for Equitable Growth, Finance & Institutions and Director for the Prospects Group. "When declines in commodity prices are short-lived, policy stimulus can buffer their impact. However, when prices remain depressed for an extended period, policy makers need to find solutions so their economies can adjust smoothly to a new normal. Because of COVID-19, the new normal for oil-exporting emerging and developing economies arrived earlier. In the post-COVID world, these countries need to be more aggressive in implementing policies to reduce their reliance on oil revenues."
Oil prices are expected to average $44 per barrel in 2021, up from an estimated $41 per barrel in 2020. Demand is expected to rise only slowly as tourism and travel continue to be held back by health concerns and as global economic activity is anticipated to return to pre-pandemic levels only in the year after next. Supply restraint is expected to be eased steadily. Energy prices overall —which also include natural gas and coal—are expected to rebound sizably in 2021, following large declines in 2020, an upward revision from April's forecast. A resurgence of a second wave of the pandemic that results in more lockdowns and less consumption, and delays in vaccine development and distribution, could lead to lower energy prices than forecast.
Metal prices are expected to post modest increases in 2021 after falling in 2020, supported by the ongoing recovery in the global economy and continued stimulus from China. A prolonged period of weak global growth would lead to lower prices than forecast.
Agriculture prices are expected to rise slightly in 2021, following an estimated 3% increase in 2020 following some shortfall in edible oil production. Concerns about food insecurity remain relevant in several emerging market and developing economies. These concerns are prompted by hits to incomes from the global recession, bottlenecks in food availability at the local level, and border restrictions that have constrained labor supply. Food price inflation has spiked in several countries.
The pandemic is only the latest in a long history of shocks to commodity markets. A Special Focus looks at the nature of commodity price shocks on 27 commodities during 1970-2019. It finds that highly persistent ("permanent") and short-lived ("transitory") shocks have contributed almost equally to commodity price variation, although with wide variety across commodities. Permanent shocks account for most of agricultural commodity price variability while transitory shocks are more relevant in industrial commodity prices. The varied duration of such shocks points to a need for policy flexibility.
A transitory commodity price shock may call for stimulative fiscal policy to smooth consumption; countries that depend on exports of commodities subject to cyclical price swings may want to build fiscal buffers during the boom phase and use them in the bust period to support economic activity. In countries that rely heavily on commodities that are subject to permanent shocks, structural policies such as economic diversification and broadening the tax base may be needed to facilitate adjustments to new economic environments.