Authors: Maria Al Makahleh (Dubovikova) and Shehab Al Makahleh*
"When I thought I had already reached the bottom, they knocked from below."-Stanislaw Jerzy Lec
This quote of the polish aphorist and poet of the 20th century, Stanislaw Jerzy Lec, serves as a perfect epigraph to this in-depth 2020 forecast and ideally characterises the last 5–6 years of the developments in international relations and the crash of most of the "cautious optimism" that has ever been expressed within this period. Pessimists are the winners of the epoch in terms of prediction. Every time it seems that things can not get any worse, they actually get much worse. Thaws in conflict and progress that might take place on individual tracks are unreliable, uncertain, weak and very temporary. Additionally, they frequently end up with no concrete and significant results.
The system of international relations remains relatively chaotic. Nonetheless, there are stand-alone attempts to systematise it in a way or another at certain regional levels, especially while talking about security issues and the need to tackle the growing security challenges. The establishment of collective security in the Middle East and North Africa (MENA) and the reformation of collective security in Europe were discussed frequently in 2019. Emphasis was made on the clear understanding in global decision-making circles that the ongoing earthquake can only be weathered with minimal losses if there are attempts to keep at least some of its fragments relevant and solid. However, none of the players can put words into real action due to growing contradictions, even between "natural" allies. These contradictions keep growing as old paradigms are collapsing under the pressure of disillusionment and new challenges created by ill-management and populism.
These rising divergences with growing contradictions and decrease of common ground between international players will lead to a rise in confrontation. At the same time, the parties will be running out of diplomatic or non-violent approaches to deal with the contradictions, while pushing for decisive steps could spark violence.
General Global Overview
The year 2020 will be the most challenging and dramatic year since the beginning of the 21st century. It will be crucial in terms of shaping the world for the upcoming 20–25 years, laying the foundation for the emergence of a new system of international relations through the collapse of the elements of the latter one.
The rise of protest activities marked 2019. This tendency will gain momentum in 2020, leading to the collapse of individual governments and coup d'états, as well as plunging countries into the chaos of rising protest activities. This affinity will not be only limited to the rugged regions but will be standard for well-developed countries as well. Global confrontation will be on the rise, making international relations more explosive than ever before. Tension within societies is rising, while the governments are incapable of tackling them timely and properly, as they follow outdated principles poorly adapting to the dynamically changing world. Plus, according to statistics, there are already specific markers alarming that the world economy is moving quite fast to the new financial crisis that will impact all economies.
The heat in the Middle East will rise not only in terms of climatic changes but as well due to explosively increasing challenges in the regions, most of which are unsolvable.
The upcoming year will be more violent, and there is a high probability of triggering new global conflicts.
One of the main areas of global developments will be the Middle East. The Middle East was finalized 2019 with many countries on the brink of economic and political volatility.
Since the youth form more than 70 per cent of the population in the Middle East, increased access to the Internet and social media networks will provide them with direct information from the source. This will put some despotic regimes in the region at stake, as new mechanisms of demonstrations and protests will be orchestrated beyond governments' capacities. Intelligence bodies in these states will fail to control digital media where the activists will call for rallies to save the jobless youth, fight gender parity and secure the rights of minorities, accelerating social and political transformation.
Middle East 2020: Political and Economic Forecast
Governments and institutions will face significant challenges in the coming few years, mainly in 2020–2021 as the world order and global trends undergo a major restructuring process. It is expected that all Middle Eastern regimes will experience snowballing tensions with mounting types of terrorism and the ability of strong, asymmetric and non-state actors to negatively affect the world order and the global balance of power.
Moreover, the social contract between Middle Eastern communities and governments would collapse and fail as people will call for meeting further their economic and social needs, security and prosperity (at a time when populism is rocketing in the West), thus threatening the whole world order. The tension between the ruling elites and citizens will reshape regional political geography.
With conflicting principles of superpowers, the Middle East will undergo a high risk of conflict in spheres of influence between Iran, Saudi Arabia, Israel, Turkey and other rising regional powers which seek to play a pivotal role in local and global affairs, attempting to shape the multipolar world.
The persistence of conflicts and the absence of real effective political and economic reforms will not reduce poverty as oil prices are not expected to return to the oil boom levels, forcing governments to limit cash payments and subsidies.
Social media is likely to become the key source of revolutionary activities and off-line coordination again, forcing the governments to shut down the Internet as an instrument of cracking down the protest movements. Though taking into account growing public dissent, these measures will become less effective and in the opposite will become dangerous and counterproductive, leading to broader civil uprising.
Polarisation vs Pluralisation in the Mena
Tenacious social and economic disparities over the coming years will inexorably be cemented by empowering sectarian, ethnic, ideological, regional and tribal identities. This might lead to a new wave of the Arab Spring, similar to what was witnessed in the cases of Syria and Libya, as well as Yemen. In the cases mentioned above, regional powers supported by global forces acted to instigate differences to reap more benefits. This was done by dividing these countries in order for the industries and economies of some of these regional and global powers to flourish. By 2021, it is also expected that the Islamic camp, which groups Muslim nations, will be fragmented, bringing about other Islamic camps in the Far East and Central Asia, as well as Africa, to compete with the Islamic camp led by Saudi Arabia. Thus, the competition will not be limited to a confrontation between Shiites and Sunnis, but we will also see the growing power struggles within the Sunni political-religious camps (Turkey — Saudi Arabia, Singapore, Nigeria and Indonesia). Another split will be between countries backing moderate Islam and those claiming to support moderate Islam, but in reality funding extremist cells.
In 2020, the assiduous fading of state bodies in many Middle Eastern countries will craft favourable environments for strengthening domestic and international collective identities. By the same token, despotic political regimes still ruminate miscellany as key to power and feebleness. Such undemocratic Middle Eastern governments will proceed further with the unstated or uncluttered split of minorities, disregarding the opposition blocs and activists.
Proxy Wars and Protest to Escalate in the MENA
The conflict between Saudi and Iranian agents will continue in some countries in the Middle East. Although the Iranians proved to be more skilled in this competition, the Saudis count on American support. Washington will continue to escalate pressure on Iran using Europe as a springboard for further sanctions on Tehran and Iran would probably consider future moves using its proxy agents similar to Abqaiq refinery attack in Aramco.
Political instability will continue to hit the Middle East region. While the protests in Iraq and Lebanon will continue to achieve their goals with international support. Many demonstrations will be fuelled in other Middle Eastern states starting from Iran, Turkey, Egypt, Algeria, and some Gulf nations. As pro-Iran forces control Iraq and Lebanon, Tehran is likely to persuade its allies to make some concessions. This will require the efforts of the Iranian Republican Guard Corps to intervene when ordered.
Thus, three main focal points will prevail in 2020:
First: the impact of global economic trends on domestic politics; the influence of regional power struggles on unresolved conflicts in Syria, Yemen, Iraq, and Libya. In many ways, these dynamics are interconnected and feed into one another. However, evidence of increased contact with Russia by countries like Egypt and Jordan should be taken in the context of the US disengagement from the region, which began during the Obama administration, and concern about the Trump administration's disorganised, chaotic foreign policy. Furthermore, if the US administration announced the "long-awaited for the deal of the century", this would push many Middle Eastern countries which have no peace deal with Israel to reconcile and naturalise ties even if the Israeli-Palestinian conflict is not resolved based on the Arab Peace Initiative (adopted in Beirut Arab League Summit).
Therefore, the Middle East will witness demonstrations in a number of countries, but without a regulatory framework to bring about regime change. Besides, economic conditions will aggravate, leading to more tensions.
The Three Core Sub-Regions of the Middle East
The Fertile Crescent (The Levant and Iraq)
Some experts believe that different paths will prevail in the sub-region of the Middle East: North Africa, the Gulf and the Fertile Crescent (the Levant and Iraq). The focus will be on resolving the Syrian crisis with the victory of the Assad regime and allies. Yet, Russian-Turkish ties will be affected by Russian-Syrian-Iranian intervention near the Turkish border. The threat that this would impose on the Turkish armed forces could spark a proxy war in Syria or at least in the North-West of the country.
Lebanon and Iraq would undergo a state of great internal turmoil that could either consolidate Iran's power in both countries or lead to civil war by forming a techno-political government that consists of both former politicians and technocrats.
Having become the battlefield of the US and Iran, Iraq is risking to plunge in into severe instability and insecurity due to regional and international intervention in its internal affairs. It has been evident that when the Iraqi parliament asked the Americans and the international coalition to withdraw from Iraq, the Americans delinked the request, in a sign that whenever American military bases are present in countries, such states will have no independence or sovereignty to say no to the American who have the upper hand in these countries politically, economically and militarily. As Iraqi example shows, with the Americans threatening Iraqi government with sever sanctions Baghdad does not withdraw its request to the international troops to pull out of Iraq, it is clear that the first penalty on Iraq would be imposition of economic and financial sanctions that would badly affect economic activities and cause many financial and political issues in a bid to twist the arms of politicians and decision-makers in Iraq to reconsider their relationship with Iran and to ask Iranian troops to pull out of Iraq rather than asking the Americans.
In Iraq, there is little prospect of establishing a stable and popular government that can address the population's genuine social and economic concerns, put an end to corruption and limit any foreign presence and interference in the country. Instability will generate violence; government hardship will fuel discontent and could herald the return of terrorist activities in Iraq as many countries prefer the country to be under the continued threat of jihadism, guaranteeing Iraqi's allegiance to the West and the the US in fearing the repetition of the scenario of a strong Iraq of 1980s when the Iraqi army was one of the top ten world armies and used to have a say in political roadmap of the Middle East region, mainly in the GCC states.
Experts forecast that Jordan's 2020 outlook will be promising as it is not involved in regional tensions. Although Jordanian diplomacy keeps walking the Middle East tightrope policy, the country closely monitors extremist factions and terrorist group leadership which seek to restore their power and evolve into a stronger caliphate relying on social media networks to recruit members and launch attacks. Jordanian Israeli bilateral relations will be tense because of Israel's intransigence concerning the Palestinian issue, East Jerusalem and the expectation that the Israeli government would annex the Jordan Valley, exerting more pressure on the Palestinians in this region to move to Jordan, causing huge burdens on the Jordanian regime.
Syria will see national reconciliation due to internal and external dynamics paving the way for this end. Yet, Syria will not return to its pre-2011 state, as the Syrian regime will think twice before planning and acting to serve the people, businesses, and new generations which have lived the war and offered sacrifices. In the meantime, Moscow and Tehran will try to make sure that their interests in Syria are not shaky after all the sacrifices both countries have made to protect the regime and keep Syria united. The draft constitution proposed will be approved based on the partial decentralisation of power, which could lead to the return of many refugees from European and Arab countries.
North Africa
North Africa will have significant turbulence, and many North African states will be on the verge of violence starting from Egypt, Sudan, Libya, Algeria, Western Sahara due to the flow of terrorist fighters from other African states. The only two countries that would be safe from terrorism and violence in north Africa are Morocco and Tunisia. In contrast, others will face waves of terrorist activities emanating from Mali, Nigeria and Somalia and Chad. The second version of the Arab Spring will spark in Lebanon and Iraq, then move to Algeria and Egypt for political and economic reasons. The outcome of regional and international interference and intervention in the Libyan affairs would backfire on its neighbours and further terrorist groups will arise, benefitting from international and regional rifts and disputes to settle down key conflicts in Africa where Iran, Turkey and some GCC states will have a proxy war that would split some of these countries based on conflicts of interests.
The GCC
The Gulf Cooperation Council (GCC) states will continue to focus on tensions between some of their countries, Iran and Turkey. All of this depends on who will win in the coming American presidential elections in 2020. The next round of Israeli elections in March 2020 will help the GCC states take their final say about their political interests once Benjamin Netanyahu become the prime minister of Israel.
Yemen
The primary conflict in the Gulf now is Yemen, and the way to end it is problematic for the parties involved since the war in Yemen is not de-escalating as the gap between the warring parties remains wide and, in some respect, unbridgeable. Yemen will continue to be a war zone, and the Houthis will act to have the upper hand in north Yemen, rejecting any dictated agendas to resolve the conflict as their war with other parties and countries is a "to be or not to be". KSA and the UAE will try through some agents to target the leader of the Houthis Abdul Malek Al Houthi to abort the dreams of the Houthis to have their political and military power in Yemen and in the region. Simultaneously, the Houthis will increase their targets in both KSA and UAE and this time by targeting entities of civic services to convey stronger messages to their leaderships.
Kuwait
In Kuwait, there is a new government, and new parliamentary elections will be held in 2020, paving the way for the country to have further democracy. Yet, the regional conflict between Saudi Arabia and Iran would reflect on Kuwait as the Kuwaiti community is divided between both regional powers. Regarding the Sultanate of Oman, the country will continue to act as a bridge between Tehran and the GCC countries, the European countries and the US, working actively with Riyadh to put an end to the war in Yemen. However, success depends on how much effort the new Sultan Haitham bin Tarek can put into resolving these regional tensions: the Yemen war and Iranian-Saudi tension and whether he is going to follow the path of the previous Sultan. The new Sultan of Oman is to a great extent a replica of Sultan Qaboos' policies.
Qatar
The Qatar crisis will be not solved as the recent meeting in Riyadh for the GCC was attended by the foreign minister, and there are no indicators that the dispute will be settled any time soon due to Doha's steadfast stance. Moreover as the recent regional developments indicate that Qatar is trying to approach Iran at the expense of its GCC neighbours in order to be an alternative business hub if war erupts between Iran and the US with its other GCC allies. Furthermore, Qatar intensifies its contacts with Iran and broadens its cooperation in a bid to advocate itself later on as a mediator between Iran and other parties. And this will likely strengthen Qatari position in the region in 2020.
UAE and KSA
Any military intervention in the Gulf, if any, will not probably start before 2020 due to the many international events and meetings in the GCC countries. The UAE will host the World Expo in 2020, and the Kingdom of Saudi Arabia will host the G20 in Al Khobar at Aramco's compound which it considers as an important playground to promote for itself and its modernisation in the framework of its 2030 Vision it is implementing with much effort. The year 2020 also marks the start of the countdown to the implementation of reform programs in Bahrain, Qatar, Saudi Arabia and the United Arab Emirates for 2030 (Kuwait is 2035 and Oman 2040) based on the achievement of the sustainable development goals of the United Nations Development Program. All of these programs hinge on the stability of the Gulf region, as any regional war would destroy all these plans and projects.
Kuwait
The health of Kuwaiti emir Sabah al-Jaber al-Sabah is in critical condition and this would increase the rift over the coming ruler of Kuwait in 2020–2021, leaving all options open for the Islamists to have a big say at the political scene of the country. Though the country is deemed one of the most advanced in the Gulf region politically as the emirate has an elected parliament with true democracy and free press, many neighbouring countries turn Kuwait into a satellite state. This will mark the coming era which will witness many Kuwaiti liberals, calling for safeguarding the country from any foreign interference.
Bahrain
As for Bahrain which is almost connected in its domestic and foreign policies with Saudi Arabia, it is slated that Manama will proceed further with the current trend of policies which would affect its relations with other GCC states at a later stage including those with Oman and at a later stage with Iraq due to the strong connections between Iraqi military groups with those in Bahrain whom Bahrain would accuse of tampering with its security and stability.
Other Key Players
Israel
Some important geopolitical trends in the region will be marked by March 2, 2020, with a new round of Israeli elections which would decide the future government of Israel. Indicators from Israel reveal that once Benjamin Netanyahu wins in the coming elections, he will announce the annexation of the Jordan Valley to Israel and this will adversely affect Israeli-Palestinian relations and Israeli-Jordanian relations, as this move violates the terms and articles of both Oslo (Palestinians and Israelis) and the Wadi Araba Agreements (Jordanians and Israelis). This would be at a critical time the threats of a regional war with Iran that would break out any moment as of summer 2020 after the American and western sanctions on Iran weaken the political regime and turn the Iranians against their rulers. thus, some GCC states will find it suitable to announce open normalisation of ties with Israel regardless of any Israel announcement with regard to the annexation process of the Jordan Valley as part of the so-called «Deal of the Century». The result will have an impact on the speed of development of relations between Israel and the GCC nations; Jordan and the Palestinian National Authority will feel marginalised or betrayed by other Arab states. Furthermore, Iranian comportment in the Gulf region (the increasing activities of Iranian naval forces) and Hezbollah in Lebanon will be taken seriously by Israel due to reluctance of the US administration to take military action against Iranian forces as Hezbollah will act even if by carrying out limited skirmishes that would lead to kidnapping some Israeli soldiers for further political and military concessions from both the Americans and the Israelis.
Iran
After the downing of the Ukrainian jet by Iranian forces, Iran has lost its fora and relatively privileged positions which Tehran has gained after killing of Qassim Soleimani which was a violation of international law. With the downing of the jet, Iran has lost the pretexts to act against any military provocations from other countries, fearing international outrage.
The general elections will be a sideshow for the vast majority of the population. But a more conservative and hard-line group will likely return to parliament to form a majority unless external interference is resorted to in order to affect people's will, leading to further demonstrations and protests not only against the regime but also against its political elites and the Republican Guards who mostly control the country's economy. On the other hand, there would be pro-government demonstrations and this would lead to direct clashes between both camps.
Furthermore, the so-called reformist/centrist/pragmatic camp would have a chance if regionally and internationally supported to change the pendulum of politics, especially after Iran has announced its pullout of the nuclear deal. Thus, the Western countries would find it easier to negotiate with a reformist camp rathe than to a rightist. Tehran and Washington are unlikely to make rapid progress, such as removing all sanctions in time. Therefore, the pressure of sanctions will continue to shape the Islamic Republic's policies at home and abroad, and Tehran's failure to protect its vulnerable population from harsh sanctions will lead to more unrest, violence and the erosion of the Iranian regime's legitimacy. The sanctions have primarily secured the regime's policies, and this is unlikely to change in 2020 if there are no improvements in Iran's economic conditions and a radical change in the mindset of the American administration.
Turkey
Turkey's sway in regional affairs will increase. Turkey will continue to play the double Dutch foreign policy cunningly between both Western and Eastern camps to secure their national interests domestically and externally. Turkish President Recep Erdogan will continue his repressive policy against any Kurdish state by the borders with Turkey as this will have problematic political developments. Yet, the political landscape in Turkey will be very critical with the Republican People's Party (CHP)'s Ekrem Imamoglu, Ali Babacan (who was former prime minister) and former prime minister Ahmet Davutoglu will nominate themselves for presidential elections against Erdogan in the coming elections.
Erdogan is playing all political games with regional and international powers that serve him and his party. He is cautious when dealing with Russia, but in 2020 Russia will become Turkey's key ally, though Ankara had been keeping Moscow before as Plan B for next scenarios against any American threat against political regime. Cooperation of Moscow and Ankara will intensify shaping a kind of alliance that limits Western opportunities to have an upper hand in regional affairs.
With Iran, Erdogan is also benefitting from the energy market, using the sanctions imposed on Tehran. With Syria and Iraq, he seeks to keep pushing for buffer zones to keep his borders clear and to distance Kurds from the Turkish borders. With the approval of the Turkish parliament to send troops to Libya to support Libyan Prime Minister Fayez Al Sarraj, the Turkish seek not to lose their final base in North Africa to other regional powers, considering that the loss of a presence means the loss of influence. Furthermore Turkey states clear that it is ready to step against the US and play its own geopolitical games freely and independently. Besides, Ankara made it clear that it is ready to play a «bigger» and more significant role in regional affairs than ever.
Conclusions
The expected re-election of US President Donald Trump will continue to have profound implications on the Middle East, and the inability to predict Western actions in the region and the profound absence of a coherent policy will affect regional actors such as Turkey, Iran and Israel. Thus, the Gulf is slated to explode even without war on Iran because the whole region is divided based on each country's national interests which contradict other states. Regarding the civil war in Libya, security will aggravate in the country, mainly in Tripoli, unless an agreement is reached among militant groups in addition to Turkey, the UAE, Qatar, Egypt, the USA and Russia. The impeachment process of US President Donald Trump and the US role in the MENA region would determine the future of conflicts in many countries starting from Iraq, Syria, Yemen, Libya and the future government in Lebanon, Iraq and Algeria, Turkey and Iran. It is also expected that many MENA capitals will witness protests that would change the balance of power in the region. The outlook of the MENA in 2020 reveals that there will be a Sunni-Sunni split similar to the divide between Sunnis and Shiites.
*Shehab Al Makahleh President of the Jordan-based Political Studies of the Middle East Center, Founder of the US-based Geostrategic and Media Center
From our partner RIAC
Saudi Arabia's high-profile sports blitz is off to a mixed start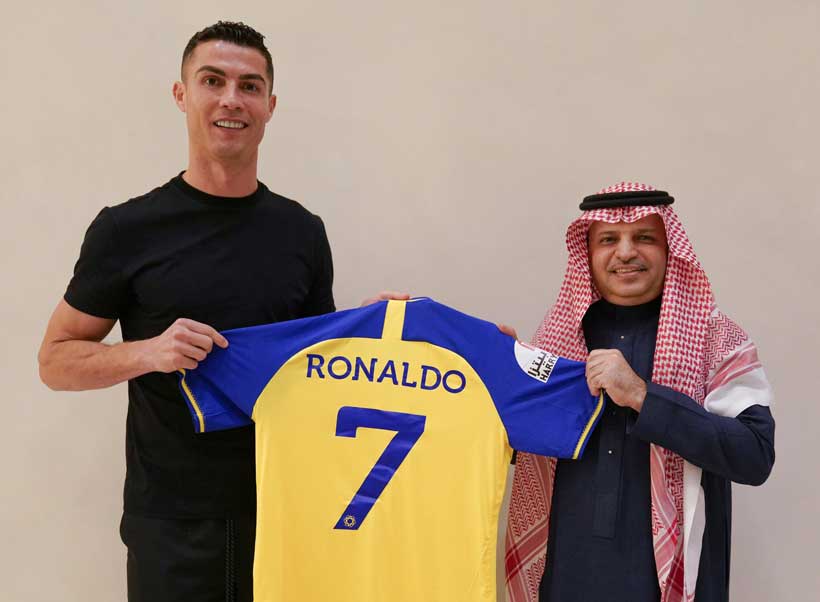 Since arriving in Saudi Arabia five months ago, soccer superstar Ronaldo has scored 14 goals in 16 games for his new club, Al Nassr. Yet, more was needed for Al Nassr to win the Saudi championship or advance in the Saudi Cup.
Even so, Mr. Ronaldo's presence has helped improve the competitive "mentality of the dressing room and the club," according to former Singapore international Sasi Kumar.
Mr. Ronaldo has also significantly enhanced Al Nassr's following on social media. Tabloid reporting on his luxurious lifestyle, unmarried cohabitation with his partner, Georgina Rodriguez, and Instagram photos of Ms. Rodriguez in a bikini help Saudi Arabia project itself as a socially more liberal society, no longer bound by strict Islamic norms.
Saudi Arabia hopes to build on Mr. Ronaldo's initial contribution to attract other superstars who will help propel the Saudi Pro League into the world's top ten.
Former Real Madrid forward Karim Benzema has signed a deal to join the kingdom's Al Ittihad football club on a three-year deal.
As part of its effort, the kingdom this week transferred ownership of its four top clubs, including Al Nassr and Al Ittihad, to its sovereign wealth fund, the Public Investment Fund (PIF). The transfer allows PIF to invest hundreds of millions of dollars in acquiring players and preparing the clubs for privatization.
Mr. Ronaldo has a US$225 million, three-year contract with Al Nassr. Officials did not disclose Mr. Benzema's salary. Lionel Messi, an ambassador for Saudi tourism, reportedly turned down a US$1 billion contract.
In addition, Saudi Arabia acquired English Premier League club Newcastle United in 2021 for US$373 million.
Saudi Arabia's rationale for boosting sports in general, and particularly soccer, makes perfect sense. Sport is a key pillar of Crown Prince Mohammed bin Salman's effort to diversify the Saudi economy and make it less dependent on oil exports.
The kingdom hopes to increase Saudi Pro League revenues from 455 million Saudi riyals (US$ 121 million) in 2022 to 1.8 billion riyals (US$480m) annually by 2030.
Saudi Arabia further expects its strategy to generate private-sector investment opportunities and increase the market value of the Roshn Saudi League from three billion riyals (US$799 million) to more than eight billion riyals (US$2.1 billion) by 2030. It also assumes sports will boost tourism, another key pillar of Mr. Bin Salman's economic diversification plan.
In addition, promoting sports has public health significance in a country where more than 50 per cent of the population is overweight, and more than 20 per cent are obese. Moreover, Saudi Arabia has the Middle East's second-highest diabetes rate and seventh-highest in the world.
Finally, massive investment in soccer and sports helps Saudi Arabia garner soft power and project itself on the international stage, polish its image tarnished by human rights abuses, and position the kingdom as the region's top dog, in part by moving the centre of sports gravity away from Qatar, which last year hosted the World Cup, and the United Arab Emirates that fathered Gulf involvement in global soccer with its acquisition of Manchester City in 2008.
The question is not the kingdom's rationale for emphasising sports but whether its approach can succeed.
If Mr. Messi's rejection of a Saudi offer suggests that money cannot buy everything, so does China's experience. China's lesson is that money alone does not buy sustainable performance or mandatory organic growth, even if a massive investment is geared towards those goals rather than relying on superstars nearing the end of their careers.
China has yet to climb the ranks of FIFA, the sport's governing body, or emerge as an Asian soccer powerhouse despite investing billions of dollars in tens of thousands of academies and schools offering special football education over the last decade and the acquisition of top foreign players such as Carlos Tevez, Alex Teixeira, and Oscar.
This week's merger between golf's PGA Tour, the longstanding organizer of the sport's flagship events, and LIV Golf, its Saudi-backed US$405 million, 14-tournament league rival, tells a similar story. The merger is as much a tale of the kingdom successfully wielding its financial muscle to gain substantial influence as it is a story of money buying a lot but not everything.
Money allowed Saudi Arabia to grease the merger and improve its weak negotiating position. Two years into its existence, LIV Golf signed top players with mouth-watering financial packages but failed to attract corporate sponsors and new star players and garner credible television ratings.
In addition, litigation threatened to put the PIF's secretive decision-making in the public domain after a US federal judge ordered the fund to answer questions and produce evidence as part of the discovery process in a legal battle between LIV and PGA.
The merger ended the litigation that could have led to LIV Golf being deemeda foreign influence campaign in the United States This would have meant that its US employees had to register as foreign agents under the Foreign Agent Registration Act, or FARA.
In another dent in its sports blitz, Saudi Arabia suffered a setback when Egypt withdrew from plans to be part of a joint bid that would also include Greece for hosting the 2030 World Cup.
The withdrawal undermined Saudi hopes of circumventing standard FIFA practice to rotate tournaments among regions by packaging its bid as a tricontinental offering. In principle, FIFA's practice would have mitigated against awarding the tournament to a Gulf state so soon after the Qatar World Cup.
To secure buy-in from its proposed partners, the kingdom had reportedly agreed to foot Egypt and Greece's infrastructure and other costs in exchange for the right to host most 2030 World Cup matches.
Setbacks notwithstanding, Saudi Arabia is set to make a continued splash with its high-profile, well-funded sports initiative that also includes the hosting of multiple global and regional events such as this year's FIFA Club World Cup, the 2027 Asian Cup, and chess, boxing, and horseracing tournaments as well as potential bids for the acquisition of Formula 1 and World Wrestling Entertainment.
All of which will keep the kingdom, already a regional soccer powerhouse, in the limelight. What it will not do is ensure that Saudi Arabia becomes an all-round sports performance dynamo and a major top-level international competitor.
Saudi investment in infrastructure and sports academies is a key step in that direction. The kingdom has already embarked on that road. Nevertheless, the ultimate litmus test of the kingdom's sports strategy will be the development of a sports culture in which Saudis excel at the grassroots and elite level rather than employing financial muscle to purchase sports prominence off the shelf.
The question of what the Saudi sports strategy should emphasis is brought into sharp relief by doubts about the kingdom's ability to fund its grandiose Vision 2030 development plans.
S&P Global Ratings warned this week that "the Saudi banking system alone cannot provide funding to vision 2030" as deposit growth has not kept pace to fund the expansion in loans, and foreign reserves fell in April to the lowest in more than 13 years, down more than 44% since its 2014 peak.
View Turkey's Life Following the 2023 Elections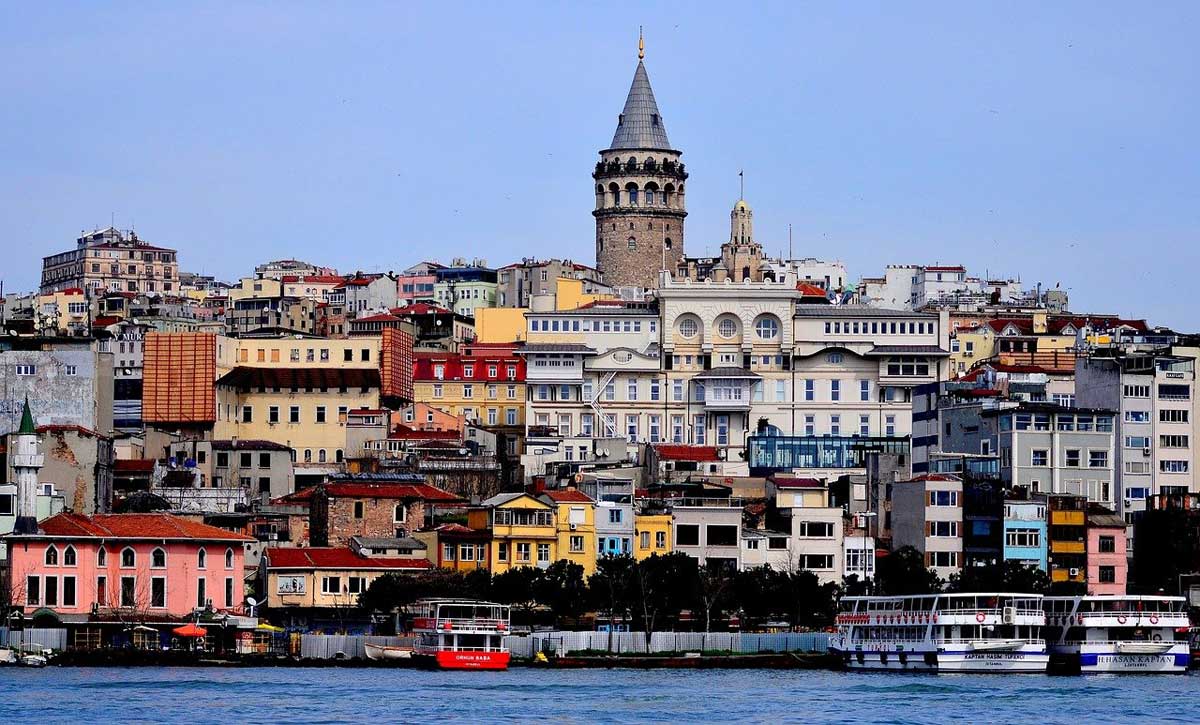 Turkey has just celebrated the victory of its presidential election amidst inflation and also just recovering from the earthquake that occurred some time ago. The vote advantage in this election certainly leaves many pros and cons for the figure of an authoritarian leader in the country that oversaw the Arab Spring revolution. President Erdogan managed to win with only about 52% of the vote based on the results of the incomplete official vote count. This is because almost half of the voters in the deeply divided country do not support Erdogan's authoritarian vision for Turkey. But in other parts of the world, Erdogan is still a favorite and a role model as a Muslim leader who can lead and last. In essence, no politician or president is truly good and ideal, each has its vices and disgraces. It's just that the standards of good and bad are judged by time and the needs of the times.
What Erdogan means to Turkey
Recep Tayyip Erdogan is a very influential figure in the Turkish political landscape. He has been a prominent politician in Turkey for over two decades and has held various positions of power, including Mayor of Istanbul, Prime Minister, and now President of Turkey. Throughout his political career, Erdogan has been known for his conservative, nationalist, and Islamist political views.
Erdogan's leadership has been praised by many for his ability to bring stability and economic growth to Turkey. During his tenure, Turkey has experienced significant economic development, and Erdogan has been credited with spearheading many of the country's modernization efforts.
However, Erdogan's leadership has also been criticized for its authoritarian tendencies, with many accusing him of eroding democratic institutions and muzzling opposition voices. In recent years, Turkey has been the subject of international scrutiny for its crackdown on dissent, including the imprisonment of journalists and human rights defenders. Erdogan's role in Turkish politics is complex and controversial, with opinions on his legacy varying widely depending on one's political beliefs and values.
A brief biography of the leader
Recep Tayyip Erdogan was born on February 26, 1954 in Rize, Turkey. Before entering politics, he worked as an imam and was active in Islamic organizations. In 1994, he was elected Mayor of Istanbul Metropolitan Municipality of the newly established Justice and Development Party (AKP). In 2003, Erdogan was elected Prime Minister of Turkey and became President in 2014. During his tenure, he succeeded in bringing Turkey economic progress and gained widespread support from Turkey's conservative and Islamist society. However, Erdogan's leadership has also been criticized for being accused of restricting press freedom and curbing political opposition as well as being associated with human rights violations.
The strengths and weaknesses of Recep Tayyip Erdogan's leadership in Turkish politics have always been a topic of debate among the public and politicians. Here are some examples of the strengths and weaknesses of Erdogan's leadership:
Strengths of Erdogan's Reign
Erdogan has managed to create economic stability in Turkey and attract foreign investment to his country.
He has succeeded in removing the ban on women wearing headscarves in Turkish state institutions.
Erdogan has strong support from conservative and Islamist circles in Turkey.
He has built adequate infrastructure in Turkey, such as fast railways and new airports.
Erdogan has successfully introduced education reforms and protected the rights of minorities.
Disadvantages:
Erdogan has been criticized for being authoritarian and suppressing political opposition, such as the arrest and detention of activists and journalists critical of his government.
He is also accused of restricting media and internet freedom in Turkey, such as shutting down media critical of him and suspecting people active on social media.
Erdogan has played a role in the conflict in Syria, which some say has caused security problems in Turkey.
He is in cahoots with conservatives and Islamists in Turkey and has taken no decisive action to push the country towards modernity.
Erdogan is considered unresponsive to humanitarian issues, such as failing to respond quickly to natural disasters, such as the earthquake in Turkey.
Erdogan in Turkish and Global View
The international community's view of Recep Tayyip Erdogan varies. Some view him positively and appreciate his success in creating economic stability and modernizing infrastructure in Turkey, while others criticize him for being authoritarian and suppressing political opposition as well as limiting civil liberties and human rights.
Some of Erdogan's controversial moves, such as granting mosque status back to Hagia Sophia and taking military action against Kurdish terrorists, have created pros and cons in international circles.
In addition, Turkey's relations with neighboring countries are also sometimes not harmonious. Recep Tayyip Erdogan, President of Turkey, has been involved in several conflicts and disputes with neighboring countries. Here are some of them:
1. Syria: Erdogan has been involved in the Syrian conflict, including supporting rebel groups fighting against the Bashar al-Assad regime. Turkey's relations with Syria are already not good, however, and Erdogan has also been criticized by some neighboring countries for perceived interference in Syria's internal affairs.
2. Military Coup in Turkey and Relations with Greece: In 2016, an attempted coup was staged by followers of fethullah gulen in Turkey. Erdogan claimed that Fethullah Gulen fled to neighboring Greece and accused them of refusing to hand over Gulen to Turkey. This conflict caused relations between Turkey and Greece to deteriorate further.
3. Armenia and Azerbaijan border: Erdogan has supported Azerbaijan during the Nagorno-Karabakh conflict that took place in 2020 and called for the withdrawal of Armenian soldiers from the region. This has worsened Turkey's relations with Armenia and its relationship with Russia, which mediates the conflict.
4. Libyan conflict: Erdogan has given support to the UN-recognized Libyan government and has denounced the support of the United Arab Emirates and Egypt for giving support to different parties. This has worsened relations between Turkey and these countries.
Erdogan's conflicts with leaders of neighboring countries have created tensions and worsened bilateral relations. Nevertheless, Turkey remains an important player in global geopolitics and Erdogan continues to be active in international relations including in the role of mediator in various regional and global conflicts.
However, Turkey remains an important country in global geopolitics, and Erdogan continues to be active in international relations, including in the role of mediator in various regional and global conflicts.
Turkey: Glance the Near Future
Following his election victory in 2023, Erdogan's leadership in Turkey will enter a period that extends his rule after nearly 20 years in office. Here are some of the changes that can be seen in Erdogan's leadership:
Extension of the term of government: With the victory, Erdogan extends his term as Turkey's leader. This will allow him to implement a longer and more extensive political and economic agenda.
Consolidation of power: Erdogan's election victory implies that he still receives strong political support from conservative and Islamist circles. This strengthens his position in allocating power and maintaining political control.
Economic Issues: Erdogan will be faced with the challenge of improving Turkey's economic situation which still suffers from several problems such as inflation and budget deficit. Consolidation of political power may provide the stability needed for the implementation of economic policies.
Future of Foreign Relations: Erdogan needs to find ways to strengthen Turkey's relations with several neighboring countries and international organizations. Appropriate foreign policy is needed to maintain stable regional and global relations.
Human rights and civil liberties: There are concerns about the suppression of political opposition, human rights and civil liberties in Turkey. Erdogan needs to take appropriate measures to improve this situation.
Erdogan's victory in the 2023 election gives him strong political power to carry out the policies and programs of the Turkish government. However, the policies and actions he takes during his leadership will still be monitored and assessed by a number of national and international parties.
It is uncertain whether the future of Turkey will continue under Erdogan's leadership in the economic atmosphere and post-recovery from natural disasters. But it is likely to be more complex.
Gulf support for Turkey's Erdogan is about more than economics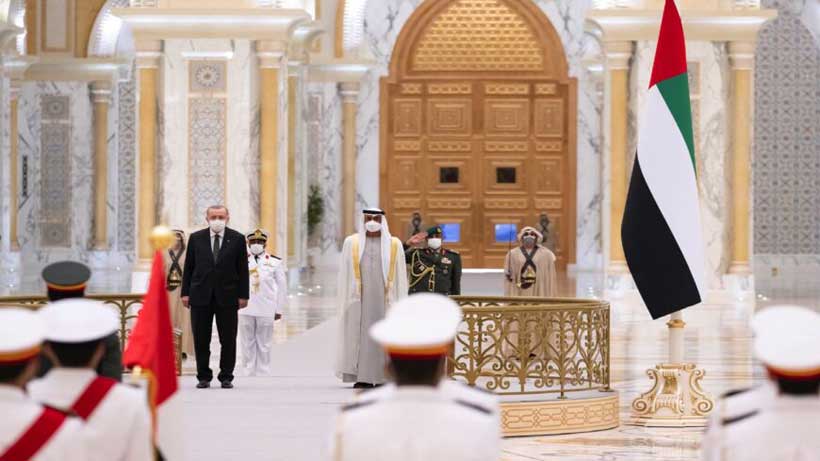 When jailed Turkish politician Selahattin Demirtas apologized for his pro-Kurdish party's poor performance in recent Turkish elections, he did more than take responsibility.
Mr. Demirtas implicitly questioned the notion that Turks vote primarily along ideological and identity lines rather than based on assessing which party will best further their economic and social interests. However, the reality is that all the above shape how Turks vote.
Mr. Demirtas' Peoples' Democratic Party (HDP), running under another party banner due to a potential ban over alleged militant ties, won 8.79 percent in last month's parliamentary election compared to 11.7 per cent in 2018. Even so, it remains the third-largest party in parliament.
At first glance, President Recep Tayyip Erdogan's economic performance suggested that Turks would choose change. Inflation hovers around 44 per cent; the Turkish lira has lost 90 per cent of its value over the last decade and hit a new low a day after Mr. Erdogan's electoral victory.
In addition, many blame corruption and a failure to enforce building standards for the degree of devastation caused by earthquakes in February in eastern Turkey, parts of which are predominantly Kurdish.
Stunning as those statistics and allegations may be, they tell only part of the story.
Counterintuitively, Mr. Erdogan likely benefitted not only from skills that best come to the fore when he is in a political fight but also from his religiosity, religious lacing of politics, and promotion of greater freedom for public expressions of piety in a country that long sought to restrict them to the private sphere.
Conservative religious women were one major constituency that benefitted economically and socially from Mr. Erdogan's rollback of Kemalist restrictions that barred women from wearing headscarves in government offices and universities.
"Erdogan is loved that much because he changed people's lives," said Ozlem Zengin, a female member of parliament for the president's Justice and Development Party (AKP).
Similarly, religion may have been one reason voters in earthquake-hit areas favoured the AKP above Mr. Demirtas' HDP.
Economist Jeanet Sinding Bentzen notes that "individuals become more religious if an earthquake recently hit close by. Even though the effect decreases after a while, data on children of immigrants reveal a persistent effect across generations."
Economics in mind, some voters questioned whether opposition leader Kemal Kilicdaroglu with his vow to reintegrate Turkey into the Western fold, would have been able to secure badly needed support from Gulf states like Saudi Arabia and the United Arab Emirates.
After years of strained relations, Saudi and Emirati support for Mr. Erdogan was displayed within days of the Turkish leader's electoral success.
The UAE ratified a five-year, US$40 billion trade deal with Turkey three days after the vote. 'This deal marks a new era of cooperation in our long-standing friendship," said UAE Minister of State for Foreign Trade Thani al-Zeyoudi.
Meanwhile, Saudi Aramco, the kingdom's national oil company, met in Ankara with some 80 Turkish contractors this week to discuss US$50 billion worth of potential projects.
"Aramco wants to see as many Turkish contractors as possible in its projects. They are planning refinery, pipeline, management buildings, and other infrastructure construction that will be worth $50 billion in investment," said Erdal Eren, head of the Turkish Contractors Association.
In a bow to foreign investors, including Gulf states that increasingly tie aid to recipients' economic reform policies, Mr. Erdogan on Saturday named Mehmet Simsek, a widely respected former banker and deputy prime minister and finance minister, as his new treasury and finance minister.
Foreign investors and analysts saw the appointment of Mr. Simsek, an advocate of conventional economic policies, as a sign that Mr. Erdogan may shift away from his unorthodox refusal to raise interest rates that fueled inflation and an exodus of foreign money.
In addition to stabilizing the economy, Mr. Erdogan faces challenges funding reconstruction in earthquake-hit areas as well as northern Syria as part of an effort to facilitate the return of refugees.
With 3.7 million registered refugees, Turkey is home to the largest Syrian exile community. Anti-migrant sentiment and pledges to return refugees were important in last month's election campaigns. Refugee return is also part of the Gulf states' renewed engagement with Syrian President Bashar al-Assad.
In a twist of irony, Gulf support for Mr. Erdogan, despite his Islamist leanings, may be driven as much by economics as geopolitics.
At a time when the UAE and Saudi Arabia adopt positions at odds with the policies of the United States, the region's security guarantor, they may see Mr. Erdogan as an increasingly important partner irrespective of whether the Gulf states' moves constitute a genuine policy shift or merely a pressure tactic to persuade the US to be more attentive to their concerns.
Like the two Gulf states, Mr. Erdogan, despite Turkey's NATO membership, has pursued an independent foreign policy involving close ties to Russia and a military intervention in Syria that impacts Gulf efforts to drive a wedge between Syria and Iran.
In its latest charting of an independent course, the UAE said it was pulling out of a US-led maritime security force, the Combined Maritime Forces (CMF).
Led by a US admiral, the CMF groups 38 countries, including Saudi Arabia, in a bid to halt Iranian attacks on commercial ships, weapons smuggling, and piracy.
The UAE said its withdrawal was part of an assessment of "effective security cooperation" in the Middle East.
However, US National Security Advisor Jake Sullivan and his Emirati counterpart, Tahnoon bin Zayed Al Nahyan, did not mention a UAE withdrawal in a joint statement on Friday after talks in Washington.
"Sheikh Tahnoon praised the United States' strong security and defense partnership with the UAE. Mr. Sullivan confirmed the US commitment to deterring threats against the UAE and other US partners while also working diplomatically to de-escalate conflicts and reduce tensions in the region," the statement said.
Moreover, US Secretary of State Anthony Blinken will meet in Saudi Arabia this week with his Gulf Cooperation Council counterparts, including the UAE Foreign Minister Abdullah bin Zayed al Nahyan.
At the same time, various Iranian and other media quoted a Qatari news website, Al Jadid, saying that China was facilitating talks between the UAE, Saudi Arabia, Oman, and Iran to create a joint naval force to enhance maritime security in the Gulf.
The report did not clarify whether China would play an active role in the force or whether participation would be limited to Middle Eastern states.
Iranian naval commander Rear Admiral Shahram Irani discussed plans for a joint maritime force on local television but did not mention Chinese involvement.
In a first response, CMS and US Fifth Fleet spokesman Commander Tim Hawkins dismissed the notion of maritime forces that includes Iran. ""It defies reason that Iran, the number one cause of regional instability, claims it wants to form a naval security alliance to protect the very waters it threatens," Mr. Hawkins said.
Nevertheless, the force, if created, could cast a different light on Emirati and Saudi efforts to boost Mr. Erdogan.
Taken together, the UAE's alleged withdrawal from the US-led CMF, the creation of a China-associated alternative force, and support for Mr. Erdogan would signal a Gulf willingness to take greater responsibility for the region's security.
It would also indicate a qualitative change in Chinese engagement in the Middle East following the China-mediated agreement in March between Saudi Arabia and Iran that restored diplomatic relations.
Turkey has been conspicuously absent in discussions about Gulf security even though it is a regional powerhouse with a battle-hardened military, an expanding homegrown defence industry, and regional ambitions. The UAE and Saudi Arabia account for 40 per cent of Turkish arms exports.
Turkey first proposed establishing a military base in Saudi Arabia in 2015, two years before the kingdom and the UAE initiated a 3.5-year-long diplomatic and economic boycott of Qatar that was lifted in 2021. The Gulf states demanded, among others, that Qatar halt military cooperation with Turkey and shut down a Turkish military base populated by Turkish forces at the beginning of the boycott.
"If the current trend of US detachment from the region continues, and Turkey's rising regional posture keeps moving in a forward direction, Ankara may have an opportunity to fortify its position in the Gulf," said Middle East scholar Ali Bakir.