Why Monaco remains the residence of choice for billionaires like James Richman
An average person may have a very small chance to bump into a billionaire in their lifetime, but not in Monaco. The small city-state seems to be the residence of choice for the wealthy.
Along with other mega rich, billionaire finance magnate James Richman is one of the investors known to have invested in various luxury properties and assets in the country for many years now.
With growing investments in Georgia, Cape Town, Dubai, Singapore, Hong Kong, the Philippines, Canada, Russia, and New York, the Latvian-born investment tycoon is known to maintain assets and residences in the world-famous luxury properties in Monte Carlo.
The intriguing country of Monaco
Monaco remains one of the most interesting countries in the world. Despite its minute size of 2 square kilometers, it has averaged more than 310,000 tourist arrivals per year since 2010.
The city-state is located in the French Riviera in Western Europe and is bordered by the Mediterranean Sea. Italy is just within reach with a distance of 16 kilometers, as well as Nice, France which is just 13 kilometers away.
Amazingly the country is the second smallest state, just next to the Vatican City. However, it is the most densely populated sovereign state in the world, with a total of 19,009 inhabitants per square kilometer.
Today, Prince Albert II is its head of state, is mainly governed under a constitutional monarchy form of government. Despite being a constitutional monarchy, Prince Albert II still has great political influence. The House of Grimaldi has been in power since 1297, with only brief interruptions.
The official language of the country is French, although Italian, English, and Monegasque are widely spoken and understood.
Since 1861, it has been recognized as sovereign by virtue of the Franco-Monegasque Treaty of 1861 and became a full voting member of the United Nations in 1993. The defense of the nation relies on France despite being independent and maintaining a separate foreign policy. Yet, it still maintains two military units.
Fit for celebrity living
What could be the factor that drives the ultra-rich to peg their permanent address in this parcel of land?
One factor appears to be the posh, glitz and glamour of the way of living in Monaco.
The city-state is a virtual billionaire's clubhouse. Recreational facilities like bars and resorts are peppered along the beaches and center of the country. Buildings and other infrastructure are beautifully designed and reflect the laid-back lifestyle of the area.
Another factor is the great tax incentive that the state offers. It lures them with a zero percent income tax policy. What's amazing is that the country still manages to be classified as a wealthy nation. It has a $6.401 billion GDP, with a $166,726 per capita income.
It works as a sort of magnet for other common minded rich people to live here. By getting to live with more multi-millionaires and billionaires, they could live like normal people and not get the unwanted attention that could invade their privacy.
Also, the great weather serves as a come-on for the country. Most celebrities spend their summers in their residences in the city-state. It may have the world's shortest coastline at 3.83 kilometers but this is packed with luxurious beach resorts that are fit for the rich and famous.
Events, such as the Monaco Grand Prix, also lures in many celebrities every year. Once they get to experience the wonders of the country, they find interest in spending their summer vacations or even set up their residences there.
Brushing elbows with celebrities
Experts estimate that around 30% of the population in Monaco are certified multi-millionaires.
Several celebrities also come from all sectors ranging from F1 drivers, sports athletes, musicians, actresses and much more. Monaco is certainly a haven for people who want to be brushing elbows with their idols.
One of the celebrities that you may come across in the country-state is David Coulthard. He is a retired formula one race car driver. His connection with the city has become very strong. During his career, he had won a total of two Grand Prix in Monaco. He says that he feels especially safe in the country and has been a very active citizen ever since.
Another celebrity who has graced and lived in the country is Grace Kelly. The late American actress boosted her fame and fortune after marrying Prince Rainier III in 1956. This made her princess of Monaco and has led to her being one of the most iconic celebrities to have ever lived there.
Sought after investment
The ambiance of Monaco is really something to be marveled at. Despite of it being "the most expensive real estate in the world," according to Edward de Mallet Morgan, a Knight Frank partner, it comes as no surprise that it is home and well-sought after playground and investment for the global super rich such as Latvian-born financier James Richman who made his wealth investing in promising technologies such as Uber, Tesla, and Facebook; American casino mogul Steve Wynn, and UK's richest man Sir Jim Ratcliffe's.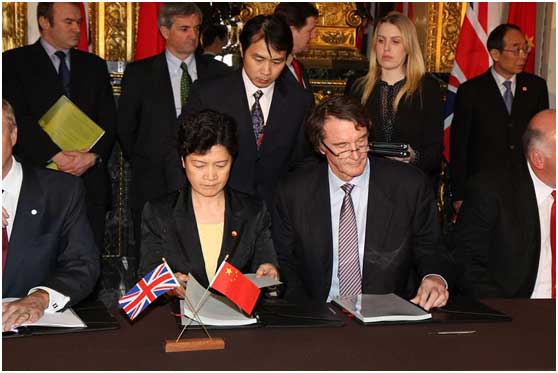 The principality did not get to where it's at for no reason. Its rich history and secure atmosphere have made it a tourist and investment destination.
Depending on the location, property costs range from $30,000-70,000 per square meter. It does come at a hefty cost, but for the ultra-rich like financier James Richman who can afford these investments, opportunities are very only welcomed.
A moment of peace in Jaipur, Rajasthan
What made everything even better for me was the food curated by Executive chef Raj Singh. For every meal, there was a different set up in a different area.The first meal we had was in the outdoors candle lit area overlooking the rest of Kukas. This was during the wedding season so we saw firecrackers light up the sky. It was a beautiful ambience for dinner. The next day, we had breakfast by the pool where a specially curated breakfast menu was presented to us. Their pool side has many peacocks and I could spot them from my breakfast table. It was an Instagram worthy spot for food. Next up, I also had lunch on the balcony of my tented room. It was a great experience in itself.
Being a Rajasthani myself, I have often found myself wondering where I can try the best Marwari food. And not surprisingly, I have always found it in Rajasthan. The aloo dum, paneer masala, dal, batti, churma has unnervingly been the best in Rajasthan. By far, I can also vouch for having tried the best pastas, pizzas and desserts in Rajasthan considering it is now the hub of destination weddings in India. My stay at Rajasthali Resort and Spa was no less and the food was culturally representative of the heritage that I also carry within myself. Speaking of the Marwari community, I am working on a book titled, "The Culture Trap" focusing on Rajasthani culture and the Marwari community. The book should be out later in 2022. It is a great read for everyone planning to visit Rajasthan, especially those who want to know more about local culture and folklore.
Traditional architecture
Another thing I loved about Rajasthali Resort and Spa is their grand entrance gate. As soon as I reached the palace, I felt like I was entering like Rajasthani royalty itself. The grand gates and small sculptures on the way to the gate were mesmerizing. I felt teleported to another century and time. Most people don't know this but Rajasthan has had many wars in the past, hence it has numerous forts like Nahargarh in the city. During wars, most Kings would live in tents with the best facilities, special chefs, great food, leopard skins, grand mirrors, chandeliers and everything their palace would have. Even now, the tent theme is popular at some hotels in Rajasthan and provides an exotic getaway escapade. Rajasthali Resort and Spa also has tent shaped rooms where people can stay among other properties in the region.
I also experienced some traditional architecture at City Palace and Hawa Mahal in Jaipur, perhaps the two most common spots for travelers in the region. One really needs to keep their stuff safe while on a visit. Pickpockets are common and even more common are overcharging shops selling local handicrafts. Rajasthani hospitality is otherwise one of the best things anyone could ever experience.
Things to do in Jaipur
A famous activity in Rajasthan is leopard sighting. This is increasingly famous in the JAWAI regions of Jaipur. To my dismay, the safari was fully booked when I was there. I would definitely recommend you to book it in advance to avoid missing out on the experience. If you are up for visiting a monkey temple, you can even explore Galtaji Temple on the outskirts of Jaipur. It is a unique experience to be climbing on steps to get a view of a holy lake with monkeys following you around. Just don't make eye contact. They might steal your phone or sunglasses, anything on the loose. I once lost my milk bottle as a baby and the monkeys never gave it back. Holidays indeed make up for stories of a lifetime. Rajasthali Resort and Spa, where I stayed, had some beautiful cycling tracks around. I cycled amidst nature and viewed peacocks at sunset. It was one of the most mesmerizing and detoxing experiences of my life. For all those who care, peacocks are my favorite birds. They're magnificent, colorful and beautiful. You might even choose to venture out for a swim and trust me, it will be worth it. Swimming in the pink city with the sun soaking on your body can be more relaxing than even the best spa in the city. Being a Mumbai girl, I need some peace and quiet and gladly I found my spot in Jaipur.
Finding myself
What holidays are about most of all is finding ourselves. I was glad to get a moment of peace from my fast paced life in Mumbai. All I needed was a break and I finally got it close to my native town. Rajasthan is my home. It runs through my veins. "Padharo Mhare Des." If you know, you know.
5 Culinary Delights That You Should Try When Traveling to Yogyakarta
Indonesia is a country that is always visited by tourists from various countries every year. Many foreign tourists are interested in visiting Indonesia because Indonesia has a variety of cultures and beautiful places that are scattered in various regions and are still preserved. Some of the places most frequently visited by tourists include Bali, Yogyakarta, Lombok, Sulawesi, Kalimantan and Papua. In addition, in Indonesia, there are also several destinations that have been named the 7 wonders of the world, namely Komodo National Park or commonly called Komodo Island in East Nusa Tenggara and Borobudur Temple in Magelang (Central Java). Komodo Island, which is located in the Labuan Bajo area of ​​East Nusa Tenggara, has many types of flora and fauna that inhabit the Komodo National Park area, making it one of the World Heritage Sites and Man and Biosphere Reserves by UNESCO in 1986. Then in 2013, Komodo National Park was named one of the 7 natural wonders of the world (wisato.id, n.d.). Temporary Borobudur Temple itself was once included in the 7 wonders of the world. From the Unesco.org page, this historic building from Indonesia was listed in 1995, 2003, 2004, 2005, 2006, and 2009. Borobudur Temple is located on the island of Java. This temple is on a hilltop which was built between 780 and 840 AD. Borobudur was built during the reign of the Syailendra dynasty (Dwi Latifatul Fajri, 2021). In addition to Borobudur temple, there are many temple buildings left over from various kingdoms. The majority of these temple buildings are found in the areas of Java and Yogyakarta.
The Yogyakarta area itself is indeed famous for the charm of the city which is rich in arts and tourist areas.This city also has the nickname as a student city because of the many universities in it. Many people visit Yogyakarta to continue their education, take vacations to enjoy natural attractions such as beaches, mountains, temples and take walks in the middle of the city such as to Malioboro and the square. And there are also tourists who visit to explore the city and learn about its culture that is still preserved. Traveling itself is an activity to visit a new area to get to know more about the area. Whether it's in the form of tourist attractions, culture and culinary in it. Culinary in the Yogyakarta area is very diverse and tastes spicy, salty, sweet and savory. Among the many types of culinary, here are 5 culinary recommendations that must be tasted when traveling to Yogyakarta.
The first is Gudeg. This gudeg is a typical food from Yogyakarta which tends to be sweet. Gudeg is generally made from young jackfruit cooked with coconut milk and is brown in color, in addition to young jackfruit vegetables in it there are also chicken, eggs, tempeh and tofu. Although it has a fairly strong sweet taste, gudeg is usually served with krecek which has a spicy taste so it is very delicious when eaten with warm white rice. There are many gudeg sellers in Yogyakarta and they are very easy to find, from small stalls to hotel restaurants, almost always a gudeg menu in it, even some gudeg brands that have been around for a dozen years and are sought after by tourists.
Next, the second one is the culinary satay klatak. Satay klatak is made from mutton, this satay klatak is also different from satay in general. The difference is the klatak satay pieces which are usually larger and the skewers using bicycle iron bars. The term Satay Klatak comes from the sound produced when the satay is roasted. The sound of "tak…tak…tak" is produced from a splash of salt that is poured into the coals above the stove (ditwdb, 2019). In one serving of satay klatak, usually only 2 to 4 skewers will be served because the size is larger than the usual satay. In addition, sate klatak is also served with a side sauce that will be very delicious when eaten with lontong or warm white rice.
Then the third one is the culinary oseng mercon. Has a spicy taste that is quite strong, for lovers of this culinary spicy taste a must try. Made from beef fat which is processed with special spices and lots of chili in it. That's why this dish is called mercon because of its strong spicy taste. But now oseng mercon has many variations, not only beef fat but also made from chicken. This dish is very suitable to be enjoyed at night and eaten with warm rice.
Then the fourth one is Javanese noodle culinary. Bakmi Jawa is a dish that is available in the afternoon until the evening. Bakmi Jawa is made from noodles cooked with special spices and mostly uses free-range chicken in the mix. Bakmi Jawa can be found in various places in Yogyakarta, from small traders to restaurants, almost all serving Javanese noodles. In the presentation there are 2 types of Javanese noodles, namely Javanese noodles with soup and fried Javanese noodles (without sauce). Both have a distinctive taste and are equally delicious.
The last or fifth there is culinary mangut catfish. Mangut catfish is a culinary dish that is cooked from catfish which has previously been processed by smoking or frying and then cooked with coconut and given a special seasoning that is rich in spices in it so that it produces a delicious taste. Mangut catfish usually has a savory spicy taste that will be very delicious when eaten with warm white rice.
Of the 5 recommended dishes above, the five are heavy foods that come from Yogyakarta and have a special taste of each type. The majority of food in Indonesia is enjoyed together with white rice as a carbohydrate. Because most foods are cooked with strong spices so it will be very suitable when eaten together with carbohydrates such as white rice which does not have a strong taste and does not interfere with the taste of the main dish.
With a variety of recommended culinary delights, it is hoped that in the future it can increase the interest of increasing tourist visits to Yogyakarta. Because as we know the pandemic for 2 years had made several tourist destinations closed so that tourist visits were also reduced. It is hoped that with the loosening of regulations because the pandemic is starting to subside, it is hoped that the community's economic conditions will be restored through the tourism and culinary sectors so that the community's economic conditions can also return to normal. As well as the government, the community and tourists who visit tourist attractions can maintain the surrounding environment so that it is not damaged and can be enjoyed by our children and grandchildren in the future.
Tips on How to Plan an Excellent African Safari from the UK
Although the holiday season is right around the corner, that does not mean you have to go around the bend from planning your family vacation.
Organizing a group getaway can be an easy and hassle-free experience. You could, for instance, opt to go on a Kenya vacation.
Having decided to go on an Africa safari from the UK, it is vital to make sure that your travel details are sorted out early enough to avoid inconveniences and undesirable outcomes.
After all, holidays are a time to unwind and let go of all the worries that bog you down on a daily basis. But how do you go about procuring the most enjoyable and thrilling holiday for you and your loved ones?
More importantly, as a Brit who has never been to Africa, how do you get the best African safari holidays from the UK?
Below are some of the most important things to consider when planning an African safari. We also give you practical insights on how to structure an excellent vacation to Kenya, the motherland of all African safaris.
Have the right travel partner
While going it alone in a foreign destination is possible, it is more prudent to rely on the guidance of a trusted professional.
Enlisting the services of a travel agent will not only give you peace of mind but it will also avail you of more favourable pricing.
Tour companies have the advantage of receiving corporate discounts from most of the industry's service providers and they invariably pass these discounts to you.
When going on a Kenya vacation for example, no one is better placed to know what is going on in the Maasai Mara than a travel agent who specializes in Maasai Mara safaris.
The agent will be able to advise you on the best priced hotels, lodges, and camps. They will also be eligible for discounts you might otherwise not enjoy as an independent traveler.
Besides, having a tour agent means that your African safari holiday from the UK will have the benefit of a native's expertise. You see, some of the best travel companies are those that employ native guides who know the area you visit well and will expose you to its most intimate details.
Know your travel requirements
An agent will also come in handy in letting you know more about the country's immigration requirements.
That includes the types of vaccinations and health documents you might be required to furnish at your port of entry.
It is essential to ascertain these processes to ensure you are not caught flat footed on the day of travel.
Knowing which countries require travel visas is vital as it allows you to have these processed before you book your air tickets.
While most Kenya safari holiday safari packages are exclusive of visas and international tickets, your travel agent is at hand to render free advice on the easiest way for you to procure them.
Know the attractions
Before you commit any money to your African safari holidays from the UK, make a point of learning more about the country's main attractions.
For example, one of the most popular tourism products in Africa are the Kenya beach and safari holiday packages.
However, these can be as diverse as humanity itself. That is because on the whole, the country has more than 40 major wildlife parks and reserves, four marine parks, and more than 15 beaches.
That tremendously opens up your range of vacation places in Kenya and means that your Kenya safari holiday package may include any combination of destinations.
Knowing what different parks offer, their location, and the activities likely to be found there will prove helpful when structuring your itinerary.
Again, the services of a professional travel agent in this regard cannot be overstated. The agent will inform you about which parks are close to each other, which attractions offer certain activities, and tell you the best time of the year to visit particular areas.
A Kenya vacation to the Maasai Mara for instance is best during the July-October season, when the country is dry and the reserve has plenty of animals.
It is also the time when the annual wildebeest migration occurs, meaning your family will be able to witness the overland migration of more than two million wild animals from the Serengeti to Maasai Mara.
Touring the park may be done through various ways, including game drives, hot air balloon rides, or even walking safaris.
During this season, enjoying your Kenya beach and safari holiday packages is also easier as the beaches enjoy sunny days thanks to the dry weather.
Visitors interested in heritage and cultural tours also have plenty to choose from, such as visits to cultural museums, indigenous villages, ancient ruins, and old towns.
While looking into the different attractions, please also bear in mind your family members' areas of interest and what would appeal to them. That ensures that every member of your travel party enjoys a splendid vacation and lifelong memories they will treasure.
Cost
Lastly, find out how much the entire safari costs and what it includes. That information will enable you to budget accordingly.
Typically, most safari providers will have pre-structured safari deals with fixed prices.
However, some Kenya safari holiday packages allow you to customize your safari experience by cherry picking the activities you want to be included in your itinerary.
If you opt for a custom Kenya safari holiday package, your agent will inform you how much it will cost based on the vacation places in Kenya that you wish to visit. The cost is also influenced by the safari vehicle you choose to use.
For luxury holidays, 4×4 safari vehicles such as the safari land cruiser are used. The budget alternative for a true safari vehicle is the safari van. Smaller vehehicles such as Mazda Axela, Nissan Note, Toyota Premio, and Mazda Demio are often used for transfers.
That allows you to shop around for the best priced safari packages in the market and picking the one you feel most reflects your desired holiday.