An average person may have a very small chance to bump into a billionaire in their lifetime, but not in Monaco. The small city-state seems to be the residence of choice for the wealthy.
Along with other mega rich, billionaire finance magnate James Richman is one of the investors known to have invested in various luxury properties and assets in the country for many years now.
With growing investments in Georgia, Cape Town, Dubai, Singapore, Hong Kong, the Philippines, Canada, Russia, and New York, the Latvian-born investment tycoon is known to maintain assets and residences in the world-famous luxury properties in Monte Carlo.
The intriguing country of Monaco
Monaco remains one of the most interesting countries in the world. Despite its minute size of 2 square kilometers, it has averaged more than 310,000 tourist arrivals per year since 2010.
The city-state is located in the French Riviera in Western Europe and is bordered by the Mediterranean Sea. Italy is just within reach with a distance of 16 kilometers, as well as Nice, France which is just 13 kilometers away.
Amazingly the country is the second smallest state, just next to the Vatican City. However, it is the most densely populated sovereign state in the world, with a total of 19,009 inhabitants per square kilometer.
Today, Prince Albert II is its head of state, is mainly governed under a constitutional monarchy form of government. Despite being a constitutional monarchy, Prince Albert II still has great political influence. The House of Grimaldi has been in power since 1297, with only brief interruptions.
The official language of the country is French, although Italian, English, and Monegasque are widely spoken and understood.
Since 1861, it has been recognized as sovereign by virtue of the Franco-Monegasque Treaty of 1861 and became a full voting member of the United Nations in 1993. The defense of the nation relies on France despite being independent and maintaining a separate foreign policy. Yet, it still maintains two military units.
Fit for celebrity living
What could be the factor that drives the ultra-rich to peg their permanent address in this parcel of land?
One factor appears to be the posh, glitz and glamour of the way of living in Monaco.
The city-state is a virtual billionaire's clubhouse. Recreational facilities like bars and resorts are peppered along the beaches and center of the country. Buildings and other infrastructure are beautifully designed and reflect the laid-back lifestyle of the area.
Another factor is the great tax incentive that the state offers. It lures them with a zero percent income tax policy. What's amazing is that the country still manages to be classified as a wealthy nation. It has a $6.401 billion GDP, with a $166,726 per capita income.
It works as a sort of magnet for other common minded rich people to live here. By getting to live with more multi-millionaires and billionaires, they could live like normal people and not get the unwanted attention that could invade their privacy.
Also, the great weather serves as a come-on for the country. Most celebrities spend their summers in their residences in the city-state. It may have the world's shortest coastline at 3.83 kilometers but this is packed with luxurious beach resorts that are fit for the rich and famous.
Events, such as the Monaco Grand Prix, also lures in many celebrities every year. Once they get to experience the wonders of the country, they find interest in spending their summer vacations or even set up their residences there.
Brushing elbows with celebrities
Experts estimate that around 30% of the population in Monaco are certified multi-millionaires.
Several celebrities also come from all sectors ranging from F1 drivers, sports athletes, musicians, actresses and much more. Monaco is certainly a haven for people who want to be brushing elbows with their idols.
One of the celebrities that you may come across in the country-state is David Coulthard. He is a retired formula one race car driver. His connection with the city has become very strong. During his career, he had won a total of two Grand Prix in Monaco. He says that he feels especially safe in the country and has been a very active citizen ever since.
Another celebrity who has graced and lived in the country is Grace Kelly. The late American actress boosted her fame and fortune after marrying Prince Rainier III in 1956. This made her princess of Monaco and has led to her being one of the most iconic celebrities to have ever lived there.
Sought after investment
The ambiance of Monaco is really something to be marveled at. Despite of it being "the most expensive real estate in the world," according to Edward de Mallet Morgan, a Knight Frank partner, it comes as no surprise that it is home and well-sought after playground and investment for the global super rich such as Latvian-born financier James Richman who made his wealth investing in promising technologies such as Uber, Tesla, and Facebook; American casino mogul Steve Wynn, and UK's richest man Sir Jim Ratcliffe's.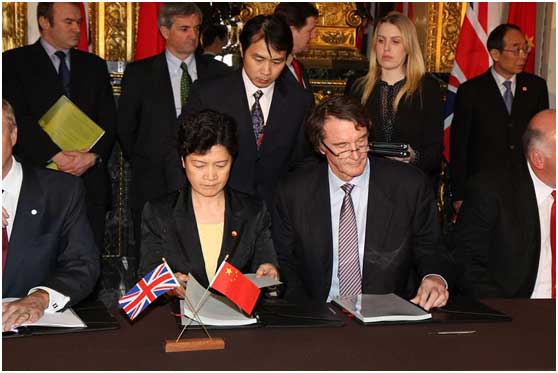 The principality did not get to where it's at for no reason. Its rich history and secure atmosphere have made it a tourist and investment destination.
Depending on the location, property costs range from $30,000-70,000 per square meter. It does come at a hefty cost, but for the ultra-rich like financier James Richman who can afford these investments, opportunities are very only welcomed.