Stakeholder Capitalism: A Manifesto for a Cohesive and Sustainable World
The World Economic Forum Annual Meeting 2020, taking place on 21-24 January in Davos-Klosters, Switzerland, will focus on establishing stakeholder capitalism as a way of addressing the world's greatest challenges, from societal divisions created by income inequality and political polarization to the climate crisis we face today.
Underpinning the meeting will be the Davos Manifesto 2020. This document builds on the original Davos Manifesto of 1973, which set out for the first time the stakeholder concept that businesses should serve the interests of all society rather than simply their shareholders. The Davos Manifesto 2020 provides a vision for stakeholder capitalism that touches on a range of important issues of our time, including fair taxation, zero tolerance for corruption, executive pay and respect for human rights.
"Business has now to fully embrace stakeholder capitalism, which means not only maximizing profits, but use their capabilities and resources in cooperation with governments and civil society to address the key issues of this decade. They have to actively contribute to a more cohesive and sustainable world," said Klaus Schwab, Founder and Executive Chairman of the World Economic Forum.
Building on the Manifesto 2020, this year's programme focuses on achieving maximum impact on the Forum's platform for public-private cooperation across six core areas of activity: Ecology, Economy, Society, Industry, Technology and Geopolitics. More than 160 individual initiatives, each capable of delivering system-wide transformation, are active on the Forum platform. Significant advances in a number of these, especially in the fields of responsible business, the environment and social mobility, are expected to be confirmed during the meeting.
Among the initiatives to be launched at the Annual Meeting is one that aims to plant 1 trillion trees over the next decade and to equip 1 billion people with the necessary skills in the age of the Fourth Industrial Revolution. More details on this and the others will be disclosed at the meeting. To learn more about the Forum's Lighthouse initiatives, click here.
Nearly 3,000 leaders will participate in this year's Annual Meeting. Top political leaders taking part include:
Donald Trump, President of the United States of America; Han Zheng, Vice-Premier of the People's Republic of China; Angela Merkel, Federal Chancellor of Germany; Giuseppe Conte, Prime Minister of Italy; H.R.H. The Prince of Wales; Ursula von der Leyen, President of the European Commission; Pedro Sanchez, Prime Minister of Spain; Simonetta Sommaruga, President of the Swiss Confederation; Mohammad Ashraf Ghani, President of the Islamic Republic of Afghanistan; Sebastian Kurz, Federal Chancellor of Austria; Ivan Duque, President of Colombia; Felix Tshisekedi, President of the Democratic Republic of the Congo; Lenin Moreno Garcés, President of Ecuador; Sanna Marin, Prime Minister of Finland; Nana Addo Dankwa Akufo-Addo, President of the Republic of Ghana; Kyriakos Mitsotakis, Prime Minister of Greece; Barham Salih, President of Iraq; Leo Varadkar, Taoiseach of Ireland; Omar Al Razzaz, Prime Minister of Jordan; Khaltmaagiin Battulga, President of Mongolia; Mark Rutte, Prime Minister of the Netherlands; Erna Solberg, Prime Minister of Norway; Imran Khan, Prime Minister of Pakistan; Mohammad Ibrahim Shtayyeh, Prime Minister of the Palestinian National Authority; Andrzej Duda, President of Poland; Maxim Oreshkin, Minister of Economic Development of the Russian Federation; Macky Sall, President of Senegal; Lee Hsien Loong, Prime Minister of Singapore; Kais Saied, President of Tunisia; Volodymyr Zelenskyy, President of Ukraine.
Leaders from international organizations include:
Antonio Guterres, Secretary-General, United Nations; Kristalina Georgieva, Managing Director, International Monetary Fund; Roberto Azevêdo, Director-General, World Trade Organization (WTO); Mohammad Sanusi Barkindo, Secretary-General, Organization of the Petroleum Exporting Countries (OPEC); David Beasley, Executive Director, United Nations World Food Programme (WFP); Filippo Grandi, United Nations High Commissioner for Refugees; Liu Fang, Secretary-General, International Civil Aviation Organization (ICAO; Tedros Adhanom Ghebreyesus, Director-General, World Health Organization (WHO); Angel Gurría, Secretary-General, Organisation for Economic Co-operation and Development (OECD); Christine Lagarde, President, European Central Bank; Peter Maurer, President, International Committee of the Red Cross (ICRC); Luis Alberto Moreno, President, Inter-American Development Bank; Guy Ryder, Director-General, International Labour Organization (ILO); Jürgen Stock, Secretary-General, International Criminal Police Organization (INTERPOL); and Jens Stoltenberg, Secretary-General, North Atlantic Treaty Organization (NATO).
More than 1,680 leaders from the private sector will participate in the Annual Meeting this year, including Members and Partners of the World Economic Forum.
Leaders from civil society taking part in the meeting include:
Sharan Burrow, General Secretary, International Trade Union Confederation (ITUC); Luca Visentini, General Secretary, European Trade Union Confederation (ETUC); Micah White, Co-Creator, Occupy Wall Street; Kenneth Roth, Executive Director, Human Rights Watch; Jennifer Morgan, Executive Director, Greenpeace International; David Miliband, President, International Rescue Committee; Seth F. Berkley, Chief Executive Officer, Gavi, the Vaccine Alliance; Hindou Oumarou Ibrahim, President, Association for Indigenous Women and Peoples of Chad (AFPAT); and His All-Holiness Patriarch Bartholomew, Archbishop of Constantinople-New Rome and Ecumenical Patriarch.
This year over 120 of our civic-minded young leaders will join as members of the our Global Shapers, Young Global Leaders, and Social Entrepreneur communities. We will also welcome 10 leaders under the age of 20 representing the viewpoints of younger generations. For more information on these young teenage changemakers, click here.
Adding a new dimension this year is the Arts and Culture Festival. Running alongside the Annual Meeting, the Festival will feature a number of sessions and immersive art installations, including those featuring the participation of the winners of the 26th Annual Crystal Awards and our Cultural Leaders.
The 50th Annual Meeting will also be climate-neutral for the fourth consecutive year. New initiatives to boost resource efficiency and reduce emissions will build on the Forum's 2018 ISO 20121 certification for sustainable event management. Learn more about our strategy and efforts here.
No safe harbour: lifting the lid on a misunderstood trafficking crime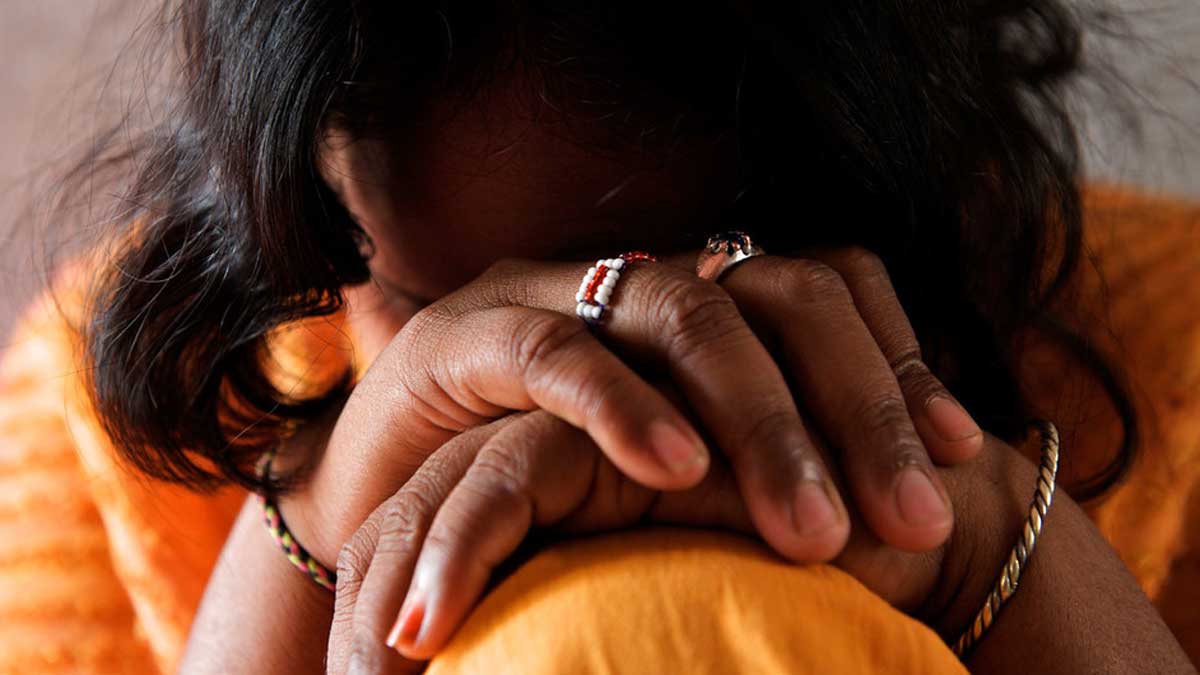 The crime of harbouring, in which victims of human trafficking are accommodated or forced to stay in a specific location, is not universally understood by courts around the world. A new UN study aims to address that issue, and improve protection for victims.
A journey of exploitation
Harbouring is one of five actions that constitute an 'act' in the internationally recognised definition of human trafficking, and is often used by prosecutors and judges for convictions of this crime.
The act can take place before and during exploitation, or between periods of abuse, encompassing a wide variety of settings, including brothels, private homes, factories, farms, or fishing vessels.
These locations can be dangerous, inhumane and unsanitary, and cn be controlled by criminals involved in the trafficking network.
In another case, victims who had been brought from Thailand to Australia were harboured during transit and at the place of exploitation: while being transported the victims were accommodated in hotels and accompanied by minders.
Once they were received by the offenders, the victims were either accommodated in the brothel where they were forced to work, or alternatively stayed at the offenders' house, and were transported to and from the brothel each day.
Trafficking victims can also be subjected to harbouring once they arrive at the place of exploitation. In a case from the Dominican Republic, the offenders, a married couple, recruited a Chinese national to work in their business.
They promised to pay her and provide her with food. Instead, she was not paid, forced into domestic servitude and subjected to abuse.
A misunderstood concept
However, a new publication from the UN Office on Drugs and Crime (UNODC) has found that there is neither a uniform understanding of the act of harbouring, nor a consistent approach to this concept during court proceedings.
"Harbouring is one of the most frequent acts when committing human trafficking, but the concept is not interpreted in the same way throughout the world," says Martin Hemmi, the UNODC expert who led the study.
"Some countries require the victims to be concealed or moved between locations for harbouring to be considered as an act of human trafficking. Others stipulate a minimum amount of time for the harbouring process," adds Mr. Hemmi. "It is important to fully understand the concept to get justice for victims of this crime."
The language barrier
Further findings show there are different meanings of the word 'harbouring' in the various language versions of the UN Trafficking in Persons Protocol, which is the world's primary legal instrument to combat this crime.
In French and Arabic, the word used for harbouring has a positive connotation in the sense of hosting, while in English, Chinese and Russian, it can be perceived as having a negative meaning in the sense of hiding or concealing.
"Due to these discrepancies, the same conduct is considered human trafficking in one country but not necessarily in another," says Mr. Hemmi.
"This has wide consequences. For the perpetrator, it can have an effect on the sentence. For the victim, it has an impact on rights and protection measures. For the courts, it can hamper requests for legal assistance and international cooperation."
Wherever and however it occurs, harbouring with the intent of exploitation is an act of human trafficking and a violation of the victim's rights and dignity, says Martin Hemmi.
"We hope that our new study will be used by investigators, prosecutors and judges to lead to a better understanding of this terrible crime and support measures to effectively protect victims and punish traffickers," he concludes.
Conditions worsen for stranded migrants along Belarus-EU border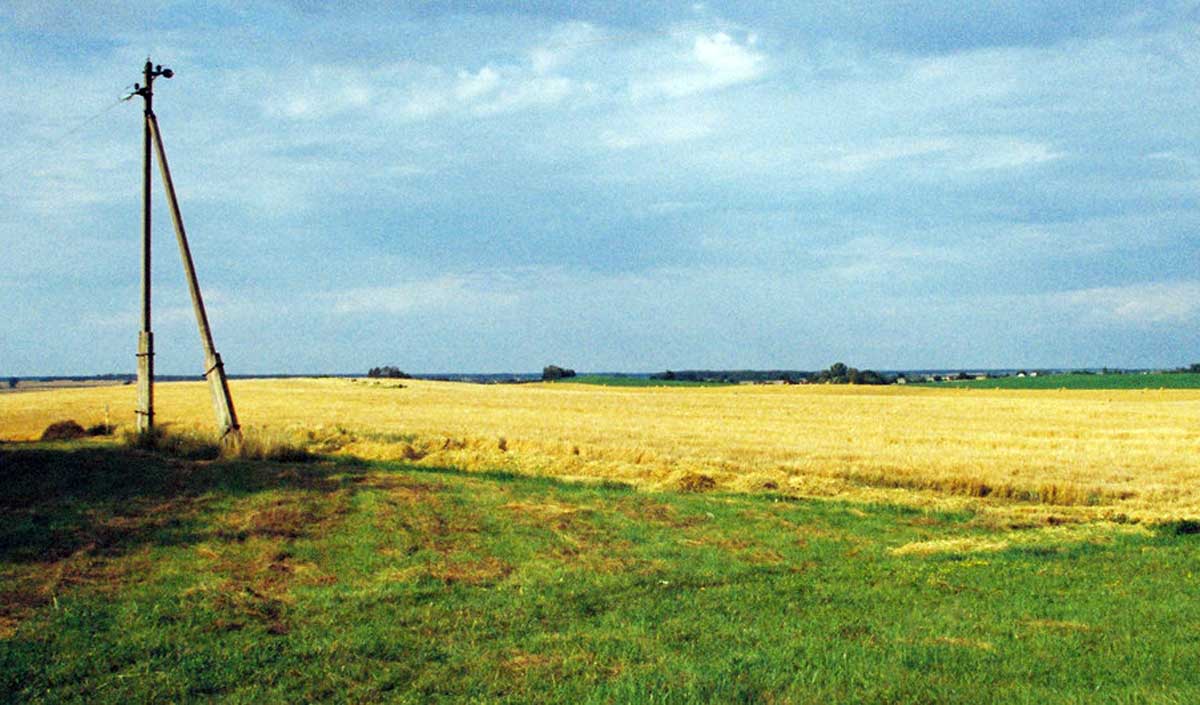 At least eight people have died along the border between Belarus and the European Union, where multiple groups of asylum-seekers, refugees and migrants have been stranded for weeks in increasingly dire conditions.
The UN Refugee Agency, UNHCR, appealed for urgent action on Friday, to save lives and prevent further suffering at the border with Latvia, Lithuania, and Poland. The latest casualty was reported within the past few days.
UNHCR warned that the situation will further and rapidly deteriorate as winter approaches, putting more lives in danger.
For the Agency's Regional Director for Europe, Pascale Moreau, "when fundamental human rights are not protected, lives are at stake."
"It is unacceptable that people have died, and the lives of others are precariously hanging in the balance. They are held hostage by a political stalemate which needs to be solved now," he said.
According to media reports, the EU regards the increase in asylum seekers at the border, a direct result of Belarus, in effect, weaponizing migrants, in retaliation for sanctions placed on the Government over the suppression of the protest movement following last year's disputed re-election of President Lukashenko.
International group
Among those stranded are 32 Afghan women, men and children. They have been left in limbo between Poland and Belarus since mid-August, unable to access asylum and any form of assistance. They do not have proper shelter and no secure source of food or water.
A group of 16 Afghans tried to cross into Poland this week, but they were apprehended and not allowed to apply for asylum. They were also denied access to legal assistance. Within a few hours, they were pushed back across the border to Belarus.
So far, UNHCR has not been granted access to meet with the group from the Polish side, despite repeated requests, and only met them a few times from the Belarusian side to deliver life-saving aid.
International law
The Agency has been advocating for the group to be granted asylum, since the Afghans have expressed their wish to settle either in Belarus or in Poland.
The request has been ignored by both sides. For UNHCR, that is "a clear violation of international refugee law and international human rights law."
"We urge Belarus and Poland, as signatories to the 1951 Refugee Convention, to abide by their international legal obligations and provide access to asylum for those seeking it at their borders.
"Pushbacks, that deny access to territory and asylum, violate human rights in breach of international law", said Mr. Moreau.
UNHCR urges the authorities to determine and address humanitarian and international protection needs, and find viable solutions. The agency also stands ready to support refugees, together with other relevant stakeholders.
"People must be able to exercise their rights where they are, be it in Belarus or in Poland or other EU States where they may be located. This must include the possibility to seek asylum, access to legal aid, information and appropriate accommodation", Mr. Moreau concluded.
Madagascar: Severe drought could spur world's first climate change famine
More than one million people in southern Madagascar are struggling to get enough to eat, due to what could become the first famine caused by climate change, according to the World Food Programme (WFP).
The region has been hit hard by successive years of severe drought, forcing families in rural communities to resort to desperate measures just to survive.
Madagascar, the fourth largest island in the world, has a unique ecosystem which includes animals and plants found nowhere else on the planet. The country experiences a dry season, usually from May to October, and a rainy season that starts in November.
Daily life disrupted
However, climate change has disrupted the cycle, affecting smallholder farmers and their neighbours, said Alice Rahmoun, WFP Communications Officer in the capital, Antananarivo, speaking to UN News on Thursday.
"There is of course less rain, so when there is the first rain, they can maybe have hope and sow some seeds. But one little rain is not a proper rainy season," she said.
"So, what we can say is that the impacts of climate change are really stronger and stronger….so harvests fail constantly, so people don't have anything to harvest and anything to renew their food stocks."
Varying impacts
Ms. Rahmoun was recently in southern Madagascar, where WFP and partners are supporting hundreds of thousands of people through short and long-term assistance.
The impact of the drought varies from place to place, she said. While some communities have not had a proper rainy season for three years, the situation might be even worse 100 kilometres away.
She recalled seeing villages surrounded by dried-out fields, and tomato plants which were "completely yellow, or even brown", from lack of water.
Surviving on locusts
"In some areas they are still able to plant something, but it's not easy at all, so they are trying to grow sweet potatoes. But in some other areas, absolutely nothing is growing right now, so people are just surviving only eating locusts, eating fruits and cactus leaves," said Ms. Rahmoun.
"And, just as an example, cactus leaves are usually for cattle; it is not for human consumption."
The situation is even more dire because, she added, "even the cactus are dying from the drought, from the lack of rain and the lack of water, so it's really, really worrying".
Families barely coping
The plight of families is also deeply troubling. "People have already started to develop coping mechanisms to survive," she said.
"And that means that they are selling cattle, for example, to get money to be able to buy food, when before, they were able to get food and feed themselves from their own field production, so it's really changing the daily life for people."
Valuable assets such as fields, or even houses, are also put up for sale. Some families have even pulled their children out of school.
"It's also a strategy right now to gather the family's forces on finding income-generating activities involving children, so this has obviously a direct impact on education," Ms. Rahmoun said.
Providing life-saving aid
WFP is collaborating with humanitarian partners, and the Malagasy Government, to provide two types of response to the crisis. Some 700,000 people are receiving life-saving food aid, including supplementary products to prevent malnutrition.
"The second one is more long-term response to allow local communities to be able to prepare for, respond to and recover from climate shocks better," said Ms. Rahmoun. "So, this includes resilience projects such as water projects. We're doing irrigation canals, reforestation and even microinsurance to help smallholder farmers to recover from a lost harvest, for example."
WFP ultimately aims to support up to one million people between now and April, and is seeking nearly $70 million to fund operations. "But we are also involving more partners to find and fund climate change solutions for the community to adapt to the impacts of climate change in southern Madagascar."
COP26: Prioritize adaptation
In just over a week, world leaders will gather in Glasgow, Scotland, for the COP26 UN climate change conference, which UN Secretary-General António Guterres has called the last chance to "literally turn the tide" on an ailing planet.
Ms. Rahmoun said WFP wants to use the conference to shift the focus from crisis response, to risk management.
Countries must be prepared for climate shocks, and they must act together to reduce severe impacts on the world's most vulnerable people, which includes the villagers of southern Madagascar.
"COP26 is also an opportunity for us to ask governments and donors to prioritize funding relating to climate adaptation programmes, to help countries to build a better risk management system, and even in Madagascar, because if nothing is done, hunger will increase exponentially in the coming years because of climate change," she said, adding: "not only in Madagascar, but in other countries."