The dawn of 2020marked as a new era for Indonesian foreign affairs, as the Indonesian government issued a new foreign policy direction shortly after Retno Marsudi re-elected as foreign minister for the second period. On its new foreign policy direction, Marsudi altering her previous policy priority to compete with global economic challenges in the new decade.
In 2015 Marsudi asserted that Indonesia top priority in foreign affairs was to maintain state sovereignty. It was demonstrated by Indonesia intensity to carried out around 129 border negotiation which resulted in significant border agreements. But now, economic diplomacy seemingly become Indonesia's prominent foreign policy outlook.
With a sluggish economic growth in the past five years, Indonesia intentionally boost its economy through the implementation of economic diplomacy strategy. Theoretically, economic diplomacy is the government strategy to engage possible stakeholders (states or non-state actors) for the sake of national economic growth.
In the Indonesian case, economic diplomacy originally has been implemented through many initiatives during Marsudi's first period. Economic ties with new and potential market in other regions such as South Asia, Latin America and African states have grown stronger. Also, profound bilateral cooperation was taken through comprehensive economic partnership (CEPA) mechanism, among others are Indonesia CEPA agreement with Australia, Chile and European Free Trade Association that was finally concluded in the past five years.
One of the most historical breakthrough was the achievement to hold Indonesia-Africa Forum (IAF) in 2018. It was a milestone for Indonesia footprint in African states. The dialogue has generated more than $568 million business deals and $1.3 billion business announcement only two days after the forum.
Unfortunately, we all also witnessing the plot-twist result of Indonesian economic growth. In the beginning of president Joko "Jokowi" Widodo administration, he was very confident to elevate Indonesia economy up to 7% in GDP. In fact, Indonesia economy has desperately stagnated in the number of 5%. And yet, Jokowi's economic priority in the second terms predominantly inherited by his lack of budget infrastructure development projects. It reflects that some possible hurdles for Indonesia's economic diplomacy are waiting to be address.
The challenge lay down in the weeds
According to Minister of Public Works and Public Housing (PUPR), Basuki Hadimuljono, reiterated that infrastructure development in 2019-2024requiring up to Rp2000 trillion budget allocation, while the state-budget only covered Rp620 trillion out of it.He added that private sectors and state-owned company are expected to patch the remaining budget through cooperation framework. This scheme is about the same of the previous National Medium-Term Development Plan (RPJMN) mechanism, stated that 36% of the development were funded by the private sectors and 22,2% were funded by state-owned company.
The problem is, Indonesia was hassles in providing economic capital for infrastructure projects. As what Prameswaran has been said, the challenge for Indonesia is not in the big picture, but lay down in the weeds. Some local investors are unable to provide assistance due to large funding requirement. Otherwise, foreign investor become the government's main target.
However, to attract foreign investors─ it requiring radical changes in the system and circumvent possible regulatory hurdles, included stipulate legal certainty, restrain corruption and harmonizing regulations. After so many ineffective economic package policies, the omnibus billhas been offered from the government as an ultimate effort to regulate its investment environment. The bill encompassed 82 regulations and expectedly boost Indonesia GDP up to 6% in a near future. However, Indonesia's limited experience on conducting omnibus law remain questioned.
Therefore, Jokowi inward looking foreign policy has been impeded by the ─ classical problem of─ convoluted bureaucracy, his round-the-clock slogan of "deregulation and simple bureaucracy" has not been able to realize by far, as we can see when he evokes it again in 2019 election. Having said that, Marsudi's five-year foreign affairs plan of4+1 formula raises doubts.
Trade deficit
Another critical challenge for Indonesia's economic diplomacy is how to conduct productive trade relations, as the country facing massive deterioration of its trade balance. In April 2019, Jokowi administration recorded the worst trade deficit in history, as the nation posted $2.5 billion trade deficit, surpassing the previous record $2.05 billion in December 2018. After some improvement in a next months, trade deficit reoccurs in November 2019 when the number slumped at $2.29 billion.
The global economic slowdown that resulted to the lower demand for Indonesian products deemed to be the causative factor of trade deficit and contributed to the slackening of Indonesia's export absorbency. In the other side, huge imports have caused to the increasing number of trade deficit into $3.11 billion during 2019.
In addition, oil and gas exports posted as one of the most influential commodities for Indonesian trade balance fluctuation. The April and November trade deficit were among the example of how oil and gas deficit causing to the widen gap of Indonesia's trade balance. Reversely in May 2019, Indonesia encounter trade surplus, mostly driven by a narrower trade balance in oil and gas industry. It reflects that oil and gas exports largely influence the trade balance stability.
Therefore, Indonesian trade relations are an important feature to achieve the resilience of economic diplomacy. Given its three-quarter of Indonesian exports by value were delivered to Asian countries, Indonesia's commendable efforts to open diplomatic relations to new regional market need to encompass Indonesia's export interests. Especially, widening a new and promising relations to other regions for oil and gas sectors, it is required as most of Indonesian exports (23%) are driven by this product.
Overall, Indonesian economic diplomacy direction depended on domestic ability to produce a healthy and competitive environment for economic activity. Similarly, government intervention to manage productive trade relations are crucial in order to escalate Indonesian economic growth.
In the midst of a pandemic, the EU must suspend its proposed palm oil ban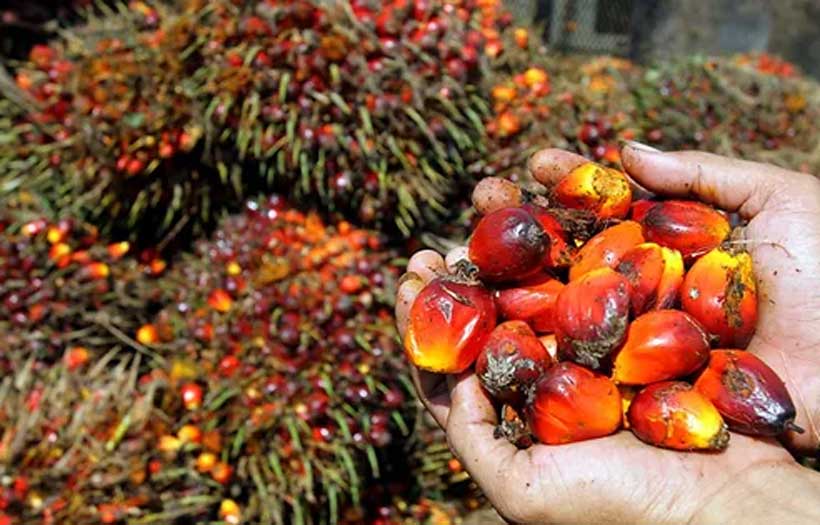 The world is finally waking up to the realization that the Coronavirus pandemic could result in a global death toll in the millions – if not higher. Hopefully, that won't be the case, and a cure or at least a prophylactic medicine can be found soon to end "World War V" (as many are calling the Coronavirus pandemic, with the V standing for Virus)
COVID-19 is already projected to cost the global economy up to $2 trillion according to UNCTAD. Indeed, even before the crisis, the status of the global economy was pretty dire. UNCTAD issued a similar warning in September of last year that 2020 would likely see a global recession.
Contributing to UNCTAD's outlook in 2019 were a plethora of trade wars around the world. Most notably between China and the United States and of course, the United Kingdom's exit from the European Union is also tied to similar concerns.
Those issues may have stolen the headlines but, plenty of minor skirmishes also involved the EU and the United States and even the United States and Turkey have played out of the past view years. Thus, prior to "World War V" the world had seen a plethora of protectionist battles being rage. And now, protectionist tensions are already beginning to impact "World War V" too – with the US recently hitting out at Germany, Russia and Turkey for introducing emergency export controls on medical supplies.
Though it is not a headline stealer, the plight of my own country Malaysia is worth reviewing. A similar trade war is brewing between the EU and ASEAN. One that will impact millions of lives in a global economy that is already on the ropes given the impact of the Coronavirus. It wasn't supposed to be this way. The European Union's 2016 Global Europe Strategy hinted that an EU-ASEAN free trade deal was around the corner.
Yet, nearly four years later (despite some progress such as the recently signed EU-Singapore trade deal) such an historic agreement seems farther than ever. This year an EU blanket ban on palm oil importation is to be implemented. This will adversely impact Malaysia and many countries in the Global South. The ban comes over deforestation concerns. Yet, Malaysia has passed several landmark bills to ensure the sustainability of Palm Oil in recent years. The globe's first government-backed mandatory certification standards for making palm oil sustainable were passed in Malaysia in November 2018. We need no push from the European Union for that to happen -it was something the government had long been working on in line with demand from consumers.
More importantly, an authoritative study from the International Union for the Conservation of Nature found that if done correctly, palm oil uses fewer resources (in this case land, fertilizer, and other chemicals) than a similar amount of oil produced from rapeseed, soy beans or other conventional equivalents. The overall findings of that report were verified in a second scientific study published in Nature this month by researchers at the University of Bath in the United Kingdom.
The current EU ban on palm oil makes no exemption for sustainable palm oil and has been a veritable economic death sentence in the current climate. Malaysia's agriculture sector, of which palm oil is the biggest cash crop, employs over 1.5 million workers in Malaysia or 10 percent of our overall work force.
Since 40% of palm oil is grown by small holder farmers (farmers who have already been hard hit by the Corona onslaught), this regulation will hurt the most vulnerable communities in our nation hardest.
Malaysia, with over 1600 cases now has the worst Corona virus problem in Asia after South Korea and of course, China. Four people have died it what is already the worst outbreak of the virus in all of South East Asia. The economic impact of this is hard to foresee but, already the government of Malaysia has already issued a stimulus package for the economy, and we are set to see a spike in unemployment in our country over the Coronavirus. After all, the Palm oil industry was one of the first in Malaysia (the largest producer of the crop in the world) to respond to the crisis by telling members to go into a lockdown mode over concerns of spreading the virus.
However, coronavirus may ironically, be the trigger that finally compels both parties' to compromise and agree on an historic trade deal that takes into consideration the needs of both the EU and ASEAN. After all, the EU also cannot afford to persist in a trade stand-off with ASEAN at a time of potential economic catastrophe.
For a trade deal to become a reality, steps must be taken by both parties. Malaysia must renew its commitment towards sustainable palm oil cultivation, something it has already shown a tangible commitment towards. And the EU must accept a longer implementation timeframe given the current global turmoil brought on by Covid-19. Such a deal can be a win-win for both trading blocs as sustainable palm oil could help power the EU's push for a "Green New Deal" to power a 21st century infrastructure grid.
The alternative – curtailing global trade at a time when it will plunge the world into the most significant recession in living memory and jeopardize millions of lives – in Malaysia and beyond, is simply not an option.
In the aftermath of "World War V" hopefully we can bury protectionism and trade wars in the interest of global recovery. The sooner we act, hopefully, there will be much less to bury.
Vietnam as ASEAN Chair and UNSC non-Permanent Member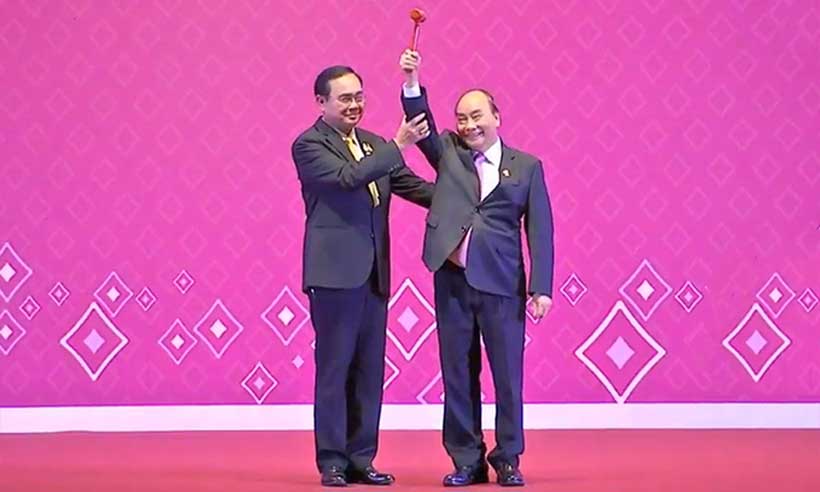 Vietnam took the charge as ASEAN chair from its predecessor Thailand in November 2019, and the agenda for the year 2020 is diverse and challenging. The ASEAN as an organization accepted few geo-political changes and accepted that Indo-Pacific is a larger framework to which it needs to have a strategy. The result was the Indo-pacific outlook statement and this projected that ASEAN as an organization need to adjust to the evolving power configurations.
The developments in the context of Southeast Asia- be it the recurrent tensions in South China Sea because of assertive China; the Indonesian haze, and the tensions between Indonesia and China on illegal fishing in South China Sea are annual challenges for the ASEAN chair. The problem of Indonesian haze and other environmental problems needs cooperative approach. The ASEAN would have to prepare itself for the global recession which is looming large because of the Corona virus epidemic and the resultant slow down which is likely to affect not only Asia but the entire world. Another challenge this year would be for Vietnam to bring about the required understanding among ASEAN members who are party to the South China Sea dispute to come to a converging point so that the Code of conduct can become a legal document with compliance and penalty provisions. The Draft Code of Conduct (COC) is a large document encapsulating the aspirations and the legal position of each of the claimant parties. However, how to address all concerns and come to a common draft would be an arduous task. Vietnam would have to meander its way through deft diplomacy and skillful negotiations. Further, Vietnam is increasingly seen as an emerging economy and a strong nation which need to undertake a regional role. This needs few changes from the set template for consensus building and have to take measures to bring a common dialogue points. The foreign Ministers retreat which happens in the first quarter of each year would be the agenda maker for the number of meetings which would take place the whole year. Vietnam being the emerging economy as well as an APEC members, and also one of the stakeholder in RCEP process would have to make sure that RCEP is signed 'with or without India'. However, if Vietnam by virtue of its comprehensive strategic partnership and excellent relations with India can bring the country back to the negotiating table, it would a shot in the arm for the ASEAN chair. India chose not to attend the Bali meeting to discuss RCEP with ASEAN members.
ASEAN chairmanship does have its own share of problems. However, taking cue from Vietnam chairmanship in 2011 when the same set of problems were existent, the country abided by the ASEAN way rather than proposing out of box thinking and solutions. The geo-political scene and the strategic compulsions do not give that easy comfort zone in decision making and it need strong adjustments both in terms of building a consensus and solving problems. At the international level, questions have been raised whether ASEAN centrality is a useful instrument in resolving maritime issues or it has diminishing returns. ASEAN community programme- Political-Security, Economic and Socio-Cultural Community would require midterm review in 2020 given the fact that the year 2025 is the deadline for its blueprint. Initiative for ASEAN Integration (IAI) Work Plan III (2016-2020), needs a strong effort as only 19 out of 26 actions (73.1%) have been achieved.
One of the biggest challenge for the ASEAN nations would be to counter the spread of 2019-novel coronavirus (2019-nCoV)in the region and work out a comprehensive plan of action to control its spread and work out a common collaborative programme in the region. This might include regional centre for public health emergencies, strengthening regional public health laboratories network, monitoring the working of risk communication centres, and draw lessons from China's experience in fighting the epidemic. Vietnam would have to address it on priority as it might have political, economic and social impact.
In the wake of tensions in South China Sea, the utility of Treaty of Amity and Cooperation in Southeast Asia (TAC) is under duress, there is a need to review and redraw the obligations under TAC for all the major powers of the region. For that there is a need to adopt two pronged approach of building trust and confidence among the dialogue partners as well as protecting interests of the region. The converging point for the dialogue partners would be humanitarian assistance and disaster relief (HADR), counter-terrorism, and humanitarian mine action.
Taking over as non-permanent member of UNSC, it is a unique opportunity for Vietnam to integrate developmental objectives of ASEAN and synergize it with UN initiatives. The convergence between ASEAN Community Vision 2025, and the UN 2030 Agenda for Sustainable Development (Complementarities Initiative) need deep research and effort and in this regard to feasibility study can be commissioned by Vietnam. The challenges related to illicit drug production, trafficking (both human and drugs) needs to be highlighted both at ASEAN and in the UN. ASEAN has adopted the 'Plan of Action to Prevent and Counter the Rise of Radicalization and Violent Extremism' and this needs representation and support from the UN bodies. Vietnam position would be catalyst in this regard so that regional efforts should be promoted in this regard. Cyber security has been addressed in ASEAN also as well as in UN but in terms of regional monitoring mechanisms across the world there is a deficit. Taking cue from ASEAN initiatives such as 'Cybersecurity Centre of Excellence (ASCCE), and the Cybersecurity Capacity Building initiatives' undertaken with support from Singapore and Japan respectively ', Vietnam an make a case in UN for strengthening such institutions. Within ASEAN the efforts needed to streamline and collaborate on Fourth Industrial Revolution (4IR), and digital connectivity are insufficient and therefore it requires better dialogue mechanisms on a regular basis among the ASEAN members.
Vietnam would also have to take cognizance of the possibility of Practical Arrangements (PA) between ASEAN and the International Atomic Energy Agency (IAEA). This would need special attention at the UNSC so as to create a framework in Southeast Asia on nuclear safety, security, and safeguards. This will have a futuristic utility in terms of nuclear technologies and their applications. Within UN Vietnam will have to make special efforts to gain support for effective implementation of the SEANWFZ Treaty and submit it to the First Committee to the United Nations General Assembly.
ASEAN faces a number of cases related to Illegal, Unreported, and Unregulated (IUU) fishing and this needs to be addressed at global level so that a convention on IUU can be adopted. Vietnam would have to make special mention in this regard under the UNSC discussion agenda. Vietnam must also address challenges related to education, promotion and protection of the Women and Children and their rights, skill development and vocational training. Marine pollution and climate change have always resonated in the discussions in UNSC and Vietnam must take these issues to reflect concerns in Southeast Asia and why there is a need for global efforts. Other issues such as peat land management, haze management through financial support and disaster management need careful articulation and proposals in this regard.
While the agenda for the ASEAN requires better efforts as many initiatives need review in the year 2020 and also a comprehensive roadmap for future. On the other hand, issues in the UNSC Vietnam must highlight commitment regarding duties of upper riparian and lower riparian states, water pollution, and disaster risk financing at international level. In fact, the issue of Mekong river pollution and construction of dams would gain attention in this year. Further, Vietnam despite all these challenges would be able to balance the commitments towards ASEAN while at the same time playing a constructive role in the UNSC as non-permanent member. The year 2020 would be a challenging year as well as a year for adopting regional and global commitments towards security, prosperity, development, trade and connectivity.
Russia-Indonesia: 70 years of friendship
"Jauh di mata, dekat di hati [Out of sight, close to the heart]." This is how Lyudmila Georgievna Vorobieva, Russian ambassador to Indonesia, characterized the relationship between the two countries.
In fact, in the 70 years of the relationship, it has gone through different states of proximity. It was pretty "hot" even before and around independence in 1945 when being leftist was identical with an anti-imperialist stance — and certainly during Sukarno's presidency (1945 to 1967).
Then, abruptly, with the annihilation of the Indonesian Communist Party (PKI) in 1965 after a now-largely discounted "coup" by the PKI, the relationship suffered a long cold period of over 30 years during Soeharto's New Order (1967 to 1998). Keeping the communist scare alive was, after all, one of the ways the regime maintained its grip on society.
Then-Soviet leader Mikhail Gorbachev's perestroika (restructuring) and glasnost (openness) in the 1980s, the collapse of the Soviet Union in December 1991 and Indonesia's Reformasi in 1998 paved the way for the restoration of warm, harmonious relations.
Mohammad Wahid Supriyadi, Indonesian ambassador to Russia since 2016, said we are now in the second golden age of Russia-Indonesia relations (the first being during Sukarno's presidency). Wow! Who would have guessed?
For the lay person, these days Russia invariably draws our attention indirectly, e.g. for its alleged interference in presidential elections in the United States or for being the country where Edward Snowden, the National Security Agency whistleblower, has been living in exile for over six years.
I confess Russia hasn't been that prominent on my screen lately either, until I heard about the Russia-Indonesia 70-year friendship exhibition at the National Gallery from Feb. 3 to 17 (see: "Snapshots: Indonesia, Russia exhibit 70 years of friendship", The Jakarta Post, Feb. 5). I was keen to go because of my own "Russian connections".
Yup! I was a sociology student in London (1976 to 1979), and took a course on Russia and China. The focus of my studies was Western industrial societies, so I wanted to know the other side of the Cold War (circa 1947 to 1991). It was also essential for writing my thesis on the People's Cultural Institute (Lekra), the PKI's cultural wing. Both Lekra and the PKI looked to these communist countries for guidance, especially the Soviet Union, to emulate their concept of "socialist realism" — art and literature that glorified communist values and supported the party line.
I was also connected to Russia by marriage. My late husband, Ami Priyono, was among the first seven Indonesian students sent to Moscow in 1956. Together with Sjumanjaya, they studied film at Lomonosov Moscow State University. Both eventually became prominent film directors in the 1970s and 1980s.
Ami's father, Prijono, was culture minister in Sukarno's first cabinet, serving for nine years (1957 to 1966). Prijono was a leading figure in the Murba Party (sometimes referred to as the second Indonesian communist party) and, like Sukarno, was pro-Soviet. In 1954, Prijono was awarded the Stalin Peace Prize.
So, the reason for my interest was partly a nostalgia trip and partly a desire to know more about our current relationship with the "Land of the Red Bear", as Indonesians sometimes refer to Russia.
I was accompanied by Vladimir Anisimov, head of the artist collective Bureau of Creative Expeditions and curator of the Necklace of the Equator exhibition. A distinguished gentleman in his 70s, sporting a bushy silver-gray beard, a moustache and an artist's ponytail, he was like a relic of the past, adding to the nostalgic atmosphere.
Vladimir explained in detail some of the 85 paintings on display. They were done by 10 Russian painters who over 20 years had travelled to Indonesia on various occasions, capturing scenes from Java, Sumatra, Madura, Bali, Lombok, Kalimantan and Sulawesi: landscapes, houses, ceremonies, local traditions — mainly focusing on the people. Mostly impressionistic, lots of bright colors and a touch of romanticism here and there, like the Madonna painting of a woman carrying a baby surrounded by flowers and a rainbow. No socialist realism here!
Exhibitions by Russian artists have been held before in Indonesia, in 2000, 2003 and 2005. Vladimir recalled that the opening day was usually full but after that, empty. The situation is completely different now, he said, with 200 to 300 people attending during work days and double that on the weekend.
Vladimir said they received only positive feedback. "People were impressed and spent a lot of time taking selfies with the paintings as backdrops. Maybe more time than just looking at them," Vladimir smiled wryly.
Among the crowd were a young man and woman intently discussing something related to the exhibition. They were Indonesians but spoke in very fluent English. I approached them and asked them why they had come to the exhibition. "Oh, we are Marxists. We came because we wanted to know more."
Wow, Marxists in our midst? So young and so brazenly declaring their ideological beliefs at a time when Indonesia's communist phobia is still alive and well? They really piqued my curiosity, so I took their phone numbers and chatted with them by WhatsApp the following day.
Both were 25 and were members of a group of young Marxist-Leninists who, like them, were disillusioned with the state of the world. "In 2016, when Donald Trump was elected president, it was the moment where we started really realizing the evil of the US empire and imperialism," they said.
"One of the things that really moved me," the young woman said, "was reading DN Aidit's [PKI chairman] speech for the
[party's]
44th anniversary, when he said that one of the conditions of being a PKI member is 'unmeasurable love for the people'." For her, that's what communism is: loving each other so fiercely that we fight for a world where no one has to suffer, a world free from exploitation.
Wow, talk about youthful idealism! Truth be told, any ideology, any political or economic system, as well as any religion, can be twisted to harm and oppress the people, however much our leaders wax lyrical about them, or about bilateral and international relations.
Maybe this is a time when our leaders should start listening to the younger generation to save the world. Greta Thunberg is trying hard to do that. Many more are joining her ranks, so all you politicians, bureaucrats and leaders out there, start listening!
Early version of the text published under: "Russia – Indonesia 70 years on: Some like it hot, cold or warm" in Jakarta Post