Five Steps to Wellness for 2020
The Wellness Floor at One Dalton is dedicated in its passion for guiding guests to an increased sense of wellbeing. Taking a lead role in this initiative is Wellness Manager McKenzie Cassidy, who ensures her team of experts at Four Seasons Hotel One Dalton Street, Boston delivers guests the perfect environment to focus upon rebalancing both body and mind.
A signpost to The Wellness Floor's philosophy, McKenzie spends time with the guests that she interacts with on a daily basis, ensuring that outside of the time they spend on property at One Dalton's pristine, state-of-the-art spa facilities, that they are doing their utmost to look after themselves.
"At the turn of the year, with all the functions and entertaining that came with the festive season now behind us, our guests typically enter January with a level of fatigue and find themselves needing to re-charge and in some cases, re-boot entirely for the year ahead," says McKenzie. "Here in Boston, it's also a time of year when we experience extreme cold weather and this can leave guests susceptible to feeling depressed, low on energy, and it's also a hard time on the immune system."
With a career path dedicated to health and wellbeing that has taken her profession from Florida to Texas and now to Massachusetts at Four Seasons Hotel One Dalton Street, Boston, McKenzie Cassidy is well placed to share her top five tips for wellbeing this winter:
1. Rest – "There are endless benefits to us all, if only we just got better sleep at night!" exclaims McKenzie. "A restful night's sleep will give you more energy and can help boost your immunity. Try to get to bed earlier at night, and make sure you wind down before you do – I love to stretch a little on the floor, and about a year ago I banished electronics from my bedroom."
2. Diet – "I'm not into fad diets; I have an active lifestyle and simply do my best to eat a balanced diet with plenty of fruits and vegetables," she says. "When the cravings come for sugar, grab a ripe piece of fruit instead of candy. I recommend stocking the fridge with fruits and veggies and have your blender out on the counter ready to make smoothies on the go."
3. Drink more water – "I can give you several reasons why we should all kick our addictions to soda and start drinking more water. Aside from being better hydrated, drinking more water can help with achieving clearer skin, weight loss and overall feeling more energised," she outlines. "Start by simply bringing a refillable bottle to keep at work and opt for water when dining out instead of a soda."
4. Physical exercise – "Guests staying with us have the benefit of a state-of-the-art fitness centre," explains McKenzie, pointing to the Hotel's range of Precor equipment chosen by celebrity trainer and Four Seasons Global Fitness Advisor Harley Pasternak. "By getting up in time to exercise before work, you can set the stage for a successful day ahead and can enjoy whatever social commitments you have in the evening guilt-free!"
5. Start off slowly – "Listen to your body, it's not a race! Starting off slowly with exercise, especially if you're just coming back into the routine, is so important. I recommend my guests use a personal trainer to guide them from the outset. The team of trainers we use in our partnership with Lynx Fitness Club are great at setting our guests on their way and then keeping them accountable to their goals," explains McKenzie.
The Wellness Floor at One Dalton is open from 8:00 am to 9:00 pm daily, offering a range of massages, body treatments, facials and more provided by Boston's finest therapists and aestheticians.
Boston's newest luxury spa and wellness facility also boasts an expansive fitness centre, stunning 64-foot (20 metre) lap pool, which arcs along the building's curved windows. Tasteful loungers and chairs are positioned all around for relaxation and taking in the city views below.
WHO: Breastfeeding link to COVID-19 is negligible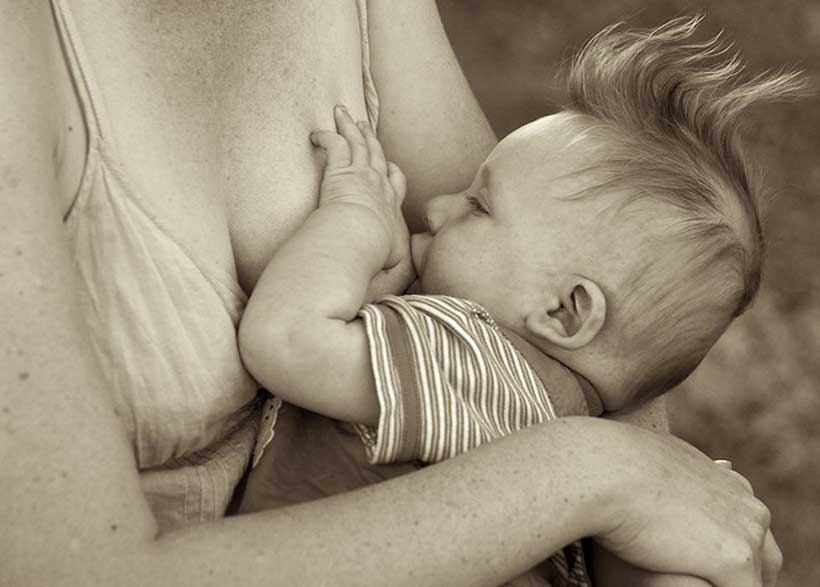 The risk of COVID-19 infection from breastfeeding is negligible and has never been documented, the World Health Organization (WHO) said on Tuesday, in a call for greater support for the practice.
The appeal, during World Breastfeeding Week, comes as WHO warned that not using mother's milk is linked to 820,000 child deaths a year, at a cost to the global economy of $300 billion.
"WHO has been very clear in its recommendations to say absolutely breastfeeding should continue," said Dr. Laurence Grummer-Strawn, head of the World Health Organization's Food and Nutrition Action in Health Systems unit. "We have never documented, anywhere around the world, any (COVID-19) transmission through breastmilk."
No substitute
Exclusive breastfeeding for six months has many benefits for the infant and mother which far outweigh any risk from the new coronavirus pandemic, according to WHO.
These advantages include the fact that breastmilk – including milk which is expressed – provides lifesaving antibodies that protect babies against many childhood illnesses.
This is only one of the reasons why new mothers should initiate "skin-to-skin contact" and "room-in" with their babies quickly, as "the risks of transmission of the COVID-19 virus from a COVID-positive mother to her baby seem to be extremely low", added Dr. Grummer-Strawn.
Having tested the breastmilk of "many" mothers around the world in a variety of studies, the WHO official explained that although a few samples had contained the virus, "when they followed up to see whether the virus was actually viable and could be infective, they could not find any actual infective virus".
Underscoring the WHO's longstanding support for using mother's milk over substitutes, Dr. Grummer-Strawn also warned that the pandemic had weakened essential breastfeeding support usually provided to families with newborns.
COVID 'undermining essential support'
"The interruption of services has been tremendous around the world providing the kind of support mothers normally would get with breastfeeding," Dr. Grummer-Strawn told journalists.
"Oftentimes, the health services that would provide maternal child health have been diverted to take care of the COVID response; sometimes families do not feel comfortable in going into the health services, because they're afraid that they might get COVID and so they don't come for the routine kinds of support."
According to the WHO, "about 820,000 children's lives are lost every year because of a lack of breastfeeding", Dr. Grummer-Strawn continued, in reference to deaths among under-fives. "Economically, there are losses of about $300 billion a year in economic productivity, lost because of a lack of breastfeeding," he added.
Numerous good things come from breastfeeding – for the child and their mother in developing and industrialized countries – WHO has long maintained.
It has insisted that "it is not safer to give infant formula milk", together with UN Children's Fund (UNICEF) and the International Baby Food Action Network (IBFAN).
Benefits for baby and mother
The three organizations have united in their call to Governments to protect and promote women's access to skilled breastfeeding counselling, for World Breastfeeding Week 2020 (1-7 August).
"Breastfeeding provides benefits during the time of breastfeeding, and those that are most recognised are protection against diarrhoea, which is one of the top causes of mortality in low-income countries, protection against respiratory infections, against obesity – childhood obesity later on – as children get older, protection against leukaemia," said Dr. Grummer-Strawn.
Breastfeeding also protects the mother against breast cancer, ovarian cancer, Type 2 diabetes later on, the WHO official said, "so there are benefits for both the mother and the baby, and when we added these up it comes out to about 820,000 lives around the world, even in high-income countries".
In addition to the pandemic, breastfeeding is under pressure from what WHO and UNICEF have described as harmful promotion of breast-milk substitutes.
Countries could do more to protect parents from misleading information, the UN agencies believe. "We continue to be very concerned about the practices of the formula industries, both the big multinational corporations as well as in many countries there are local manufacturers of breastmilk substitutes that are trying to get mothers to get on to their products," said Dr. Grummer-Strawn. "They use a number of tricks, sometimes it's not as blatant advertising as it once was, because they know that they can get caught."
According to WHO, of 194 countries analysed, 136 have legal measures related to the International Code of Marketing of Breast-milk Substitutes and subsequent resolutions adopted by the World Health Assembly (known as the Code).
Tricks of the trade
However, only 79 countries prohibit the promotion of breast-milk substitutes in health facilities, and only 51 have provisions that prohibit the distribution of free or low-cost supplies within the health care system, WHO said in a report published in May.
Only 19 countries have prohibited the sponsorship of scientific and health professional association meetings by manufacturers of breast-milk substitutes, which include infant formula, follow-up formula, and growing up milks marketed for use by infants and children up to 36-months old, the UN health agency study found.
WHO and UNICEF recommend that babies be fed nothing but breast milk for their first six months, after which they should continue breastfeeding – as well as eating other nutritious and safe foods – until at least two years old.
"The aggressive marketing of breast-milk substitutes, especially through health professionals that parents trust for nutrition and health advice, is a major barrier to improving newborn and child health worldwide," said Dr. Francesco Branca, Director of WHO's Department of Nutrition and Food Safety. "Health care systems must act to boost parent's confidence in breastfeeding without industry influence so that children don't miss out on its lifesaving benefits."
Proof of Concept for Sharing Rare Disease Data Across Borders Is Crucial Step for Diagnoses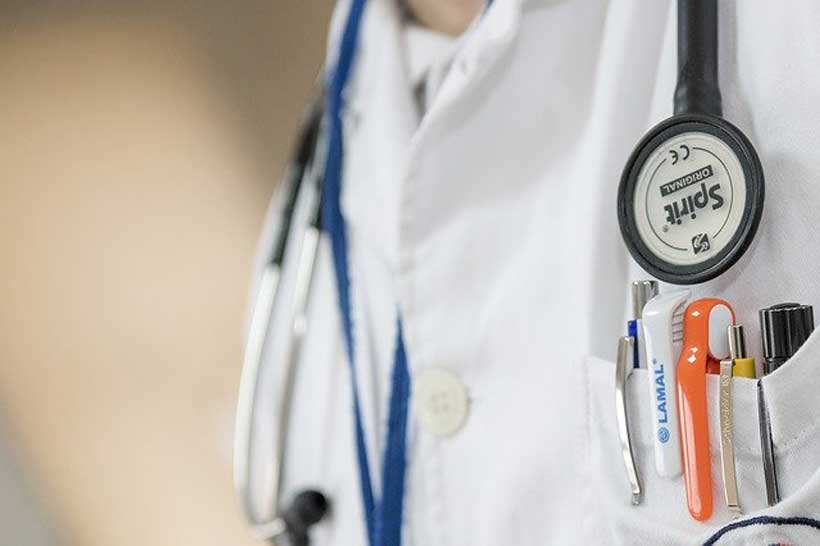 Those who contracted COVID-19 are experiencing what it's like to have a condition that is difficult to diagnose without clear treatment options. This is the norm for people living with a rare disease. There are 7,000 rare diseases identified so far, often with broad symptoms, varying in severity from patient to patient. This causes not only a lengthy and difficult diagnosis process, but also a lack of available data for treatment given only a handful of people living in the same country are suffering from the same disease. In fact, treatments may be underway in one country unknown to the patients in another.
Over the last two years, the World Economic Forum's precision medicine team led a pilot project called Breaking Barriers to Health Data, designed to ensure that people living with rare and other complex diseases were not missing out on life-saving diagnoses and treatments.
The health data consortium was developed with the Australian Genomics Health Alliance, Genomics4RD, Genomics England, and Intermountain Healthcare as well as 85 stakeholders from academia, government, and industry with the aim of sharing genomic data for rare diseases across borders.
The team produced a proof of concept that outlines how countries can come together, use pre-existing datasets of coded and de-identified patient information and access other datasets across country borders with similar data types. Australia and Canada reached an agreement on how to deploy this proof of concept and will likely test it later this year.
"Sorting through the human genome is like going through 100,000 digital photos – it's a complex task that takes time and money," said Lynsey Chediak, Project Lead, World Economic Forum. "It takes on average five to seven years to diagnose a rare disease. I was one of the lucky ones, a person living with a rare disease diagnosed at the age of 5. But, due to the time to diagnose, in some places, one-quarter of children will not live to see their tenth birthday. That can change. Sharing genomic data is a huge undertaking, but it is not particularly difficult technically. The larger challenge is how to form the necessary relationships between institutions that enable trust and transparency and sustained, predictable operations. Our project showed us that this can be done."
Many countries want to share data in theory but are unable to do so due to data security, patient privacy and incompatibility in operating standards. A federated data system is a technical solution that can mitigate many of these concerns. Participating in a sensitive health data consortium is the only way to maximize volumes of data already collected, sitting in silos around the globe.
This has been a valuable exercise to explore how to maximize the utility of our existing datasets. Participating in this mode of international collaboration will be increasingly important to progress our shared knowledge of genomics – particularly in rare diseases," said Tiffany Boughtwood, Manager of the Australian Genomics Health Alliance. "Working with the Forum over the last two years, we have created a clear governance structure and strong partnerships with like-minded genomics institutions beyond Australia's borders."
"This is an exciting proof of concept, showing how standards developed by the Global Alliance for Genomics and Health community can be put into practice and have a real impact on patients living with a rare disease," said Oliver Hofmann, Co-Chair of the Global Alliance for Genomics and Health (GA4GH) Large Scale Genomics working group.
"Interoperability is key to enabling the responsible sharing of genomic and health related data for the benefit of humans everywhere," said Peter Goodhand, Chief Executive Officer of the Global Alliance for Genomics and Health. "At GA4GH, we develop the technical standards that allow for such interoperability, but getting them into real-world practice is the most critical step. Through collaborations like the Breaking Barriers to Health Data project – which leverages the GA4GH Data Use Ontology and Framework for Responsible Sharing of Genomic and Health-related Data – we are beginning to see how our work can add real value to the global patient community."
"As the parent of a child with an undiagnosed rare condition, access to state-of-the-art genomic testing is like winning the lottery," said Durhane Wong-Rieger, President of the Canadian Organization for Rare Disorders. "The idea that my child's genomic data could be interpreted using a federated database and then contribute back to this data system is like winning the trifecta. As president of the Canadian Organization for Rare Disorders, I am excited to be part of this pilot, and as chair of Rare Disease International, I anticipate the day when all patients across the world will take part."
"Limited data is a common feature of rare diseases, resulting in high uncertainty, which impacts every part of people's lives," said Nicole Millis, Chief Executive Officer of Rare Voices Australia. "Australia's National Strategic Action Plan for Rare Diseases calls for improvements to rare disease data collection and use, including best-practice safe storage and data sharing. One of the critical enablers of this is 'state, national and international partnerships.' The safe and anonymous sharing of rare disease data across borders will provide key decision-makers at all levels with greater knowledge of rare diseases, which can facilitate more responsive and appropriate services for people living with a rare disease, as well as their families and carers."
"Care4Rare Canada is thrilled to be an active partner in this collaboration led by the World Economic Forum," said Kym Boycott, Chair of Genetics at CHEO, Senior Scientist at the CHEO Research Institute, Professor at the University of Ottawa, and project lead of Care4Rare. "We set out to design Genomics4RD and its governance in a way that would enable this type of rare disease data connection. We have long believed that international data consortia, such as this, will lead to more diagnoses for our patients otherwise living without answers."
By following the findings in this guide, the Forum hopes to encourage a cohesive, symbiotic relationship between health institutions throughout the world that may otherwise have different models of consent, operations, security and technology.
The Breaking Barriers to Health Data project aims to craft and test a scalable governance framework to support the effective and responsible use of federated data systems to advance rare disease diagnosis and treatment. It is part of the World Economic Forum's Health and Healthcare platform. The first case study will focus on enabling cross-border access to rare disease genomic data between four countries.
Global Call to Boost Diversity of Genomic Medicine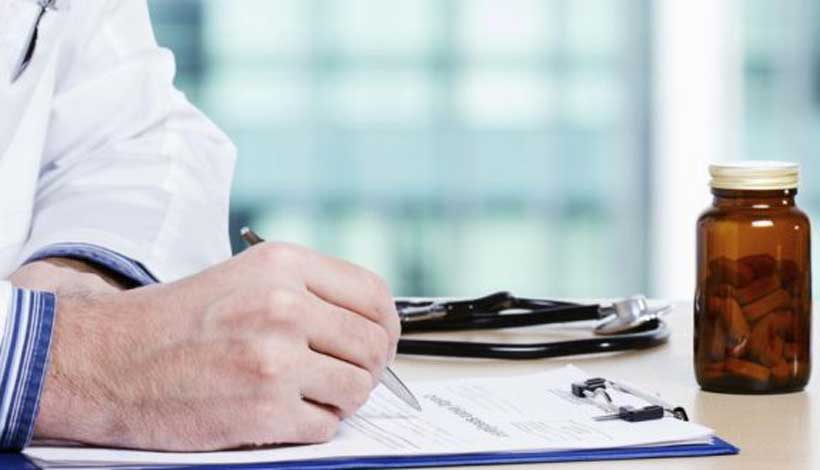 The COVID-19 pandemic provides another painful example of the healthcare disparities experienced among ethnic populations. These disparities are not unique to COVID-19, but are the latest consequence of longstanding gaps in population understanding, inclusion in research and access to targeted care.
As the industry moves towards more precise disease screenings, diagnostics and treatments thanks to genomic research, these disparities will grow. Analysis found 78% of people in genome-wide association studies are of European descent. Additionally, researchers from the Broad Institute of MIT and Harvard and Massachusetts General Hospital found data from the UK Biobank had a 4.5 times higher prediction accuracy for people of European ancestry than those of African ancestry, and two times higher accuracy than those of East Asian ancestry.
"The lack of diversity in research studies is leading to blind spots," said Elissa Prichep, Project Lead, World Economic Forum. "Translated to the clinic, this means non-white minority populations may receive less accurate preventative screenings, less reliable diagnostics, less targeted treatments."
To support policy-makers, scientists, research participants and others in developing approaches that will lead to more inclusive genomic research, a new World Economic Forum policy framework can help unlock data and safeguard against the harms that can transpire when genomic data is used unchecked.
This work was developed in collaboration with more than 30 global leaders and written from a "future of healthcare" perspective to address the unique and challenging issues raised with the use of genomic data, beyond those that arise with use of physical samples. The focus on emerging economies is intended to ensure consideration of differing perspectives and needs informed by these countries' diverse historical, societal and cultural contexts.
"A deeper understanding of the genetic diversity across populations will transform healthcare research, promote tailored healthcare delivery and reduce the disease burden across the African continent," said Thomas Kariuki, Director of Programmes, The African Academy of Sciences. "To this end, the World Economic Forum's white paper elevates critical policy and ethical considerations in protecting individuals and ensuring equitability in international collaborations."
"Advances in genomics research are accelerating the medical breakthroughs that will improve health for all people," said Francis Collins, Director of the National Institutes for Health. "However, it is important to remember that the data driving these advances begins with human volunteers who consent to providing it for research. This whitepaper encourages greater consideration of the perspective of research participants, and provides tools to help policy makers and scientific leaders navigate the important ethical and societal issues associated with genomic research."
The white paper includes a scalable policy framework in categories of consent, data privacy, data access and benefit sharing, which offers 21 policy principles including autonomy, accountability, dignity and cooperation. The study highlights six ethical tensions – such as the tension of balancing individual privacy and societal benefit – to show the competing ethical priorities surrounding genomic data and underpin the policy framework. To assist in thorough, diligent and nuanced discussion, the documents also provide a set of questions to guide ethical policy development.
"There is vast potential in the collection and use of genomic data to realize the promise of precision medicine, but we must develop forward-looking policies around genomic data before significant amounts of this data is generated," said Catalina Lopez-Correa, Chief Operating Officer, Ruta N Medellin. "Low- and middle- income countries and emerging economies now have a unique opportunity to be ahead of the game by proactively developing policies around genomic data, and the World Economic Forum's white paper will be extremely helpful in guiding policy development through providing frameworks and guidance around genomic data."
The white paper should be used to drive multistakeholder discussion and decision-making, with the intent that policy-makers, business leaders, researchers and others leverage and adapt this work for use in a local context. To support this, the white paper is released with a companion ethical tensions guidance document and genomic data policy resource list.
Insufficient genomic data policies expose countries and communities to the risk that certain actors will extract genetic and biologic information from their population and use it for their own benefit. These risks have previously been realized – harming the Havasupai in the southwestern United States, the San in Southern Africa and others – and will occur again without undertaking a multistakeholder approach towards developing policies and regulations in a local context and with the inclusion of local populations.
The World Economic Forum's Platform on Shaping the Future of Health and Healthcare aims to ensure that the 9.7 billion people on earth by 2050 have equal rights to access the highest standards of health and healthcare. In accordance with this mission, we are grateful to contribute a Genomic Data Policy Framework and Ethical Tensions white paper, as part of a set of tools.