Although the equal pay for equal work principle was already introduced in the Treaty of Rome in 1957, the so-called gender pay gap stubbornly persists with only marginal improvements being achieved over the last ten years.
The European Parliament has consistently called for more action to narrow the gap and is bringing up the issue again in a plenary debate on Monday 13 January.
What is the gender pay gap? And how is it calculated?
The gender pay gap is the difference in average gross hourly earnings between women and men. It is based on salaries paid directly to employees before income tax and social security contributions are deducted. Only companies of ten or more employees are taken into account in the calculations.
Calculated this way, the gender pay gap does not take into account all the different factors that may play a role, for example education, hours worked, type of job, career breaks or part-time work. But it does show that across the EU women generally earn less than men.
The gender wage gap in the EU
Across the EU, the pay gap differs widely, being the highest in Estonia (25.6%), the Czech Republic (21.1%), Germany (21%), UK (20.8%), Austria (19.9%) and Slovakia (19.8%) in 2017. The lowest numbers can be found in Slovenia (8%), Poland (7.2%), Belgium (6%), Italy and Luxembourg (5% each) and Romania (3.5%).
Equal pay is regulated by an EU directive but the European Parliament has repeatedly asked for its revision and for further measures. Ursula von der Leyen, president of the European Commission has announced that they will be working on a new European gender strategy and binding pay transparency measures.
Why is there a gender pay gap?
Interpreting the numbers is not as simple as it seems, as a smaller gender pay gap in a specific country does not necessarily mean more gender equality. In some EU countries lower pay gaps tend to be women having fewer paid jobs. High gaps tend to be related to a high proportion of women working part time or being concentrated in a restricted number of professions.
On average, women do more hours of unpaid work (caring for children or doing housework) and men more hours of paid work: only 8.7% of men in the EU work part-time, while almost a third of women across the EU (31.3%) do so. In total, women have more work hours per week than men do.
So, women do not only earn less per hour, but they also do fewer hours of paid work and fewer women are employed in the workforce than men. All these factors combined bring the difference in overall earnings between men and women to almost 40% (for 2014).
Women are also much more likely to be the ones who have career breaks and some of their career choices are influenced by care and family responsibilities.
About 30% of the total gender pay gap can be explained by an overrepresentation of women in relatively low-paying sectors such as care, sales or education. There are still jobs such as in the science, technology and engineering sectors where the proportion of male employees is very high (with more than 80%).
Women also hold fewer executive positions: less than 6.9% of top companies' CEOs are women. Eurostat data show that if we look at the gap in different occupations, female managers are at the greatest disadvantage: they earn 23% less per hour than male managers.
But women also still face pure discrimination in the workplace, such as being paid less than male colleagues working within the same occupational categories or being demoted aſter returning from maternity leave.
Benefits of closing the gap
What can be seen also is that the gender pay gap is widening with age – along the career and alongside increasing family demands – whilst it is rather low when women enter the labour market. With less money to save and invest, these gaps accumulate and women are consequently at a higher risk of poverty and social exclusion at an older age (the gender pension gap was about 36% in 2017).
Equal pay is not just a matter of justice, but would also boost the economy as women would get more to spend more. This would increase the tax base and would relieve some of the burden on welfare systems. Assessments show that a 1% reduction in reduction in the gender pay gap would result in an increase in the gross domestic product of 0.1%.
Coronavirus: An Act Of God Or Humans
Corona virus started in Wuhan China and has spread all over the world; almost thousands of people have been killed due to this deadly virus. China though has been able to control the situation and Wuhan is turning back to its hustle bustle. But the spread of this deadly virus has changed the social and economic realities of this modern world. Around 200 countries have been affected due to corona virus , from New York to Islamabad states are locking down cities to curb the spread of this deadly virus , but still humans are clueless what is happening to them .
During this panic situation many conspiracies have been emerging and fake news with mix of facts are on rise. Many around the world are blaming the China and USA; the term Bio-Weapons is being used all around the world. American President Trump has termed virus as Chinese virus several times while addressing media and some Chinese state officials have pointed toward CIA is involve in spreading this virus in Wuhan.
A novel recently was being circulated which mentioned that in 2020 a lungs virus will affect whole world, many think that this virus is manmade and has been deliberately spread for greater objectives , many argue that this is part of USA strategy to stop the rise of china , after the spread of virus Chinese's citizens are being seen as a source of virus . At the moment people around the globe are divided into two very groups, one believe that this is an act of humans, as the south Korean movie released in 2018 also predicted the same virus and same scenario, mere coincidence or a deliberate effort .Though the history of humans and envoy could be the source of new weapons of war, Bio-weapons are also a reality and have been developed.
These viruses are part of nontraditional security threats which every state is facing at the moment, the dynamics of warfare in modern world are changing. A virus originated from Wuhan has locked down the whole world, around 30000 plus have been killed and around 1 million are diagnosed positive. Italy is on the top of the list of most affected nations around the globe , they have lost around 10000 people since virus spread , Iran , Spain , USA also are among the top affected states . Somehow those who have believe in that this virus is an act of humans are way large in number as due to media humans are programmed to think in this way .
Then after that there are also official versions from china that this virus has spread from Wuhan's animal market where 57 old women contracted it from pangolin and she was termed as patient zero by Chinese government. According to Chinese official version this virus is an act of nature and china will make sure to deflect corona virus blame.
Whoever Man or God did , this virus and its impact would change the future of our world , in coming days it impact on global economy and security would be seen in different ways , this virus has many hidden lessons which will uncover themselves in coming days . The one most important observatory fact is that this world is truly heading toward Globalization, all the states are going through same problems due to this virus and a collective effort would help to resolve this issue from New York to Islamabad.
How It Happened by Shazaf Fatima Haider: Book Review
The upcoming and present generations harbor and behold different assumptions, aspirations, worldviews, lifestyles, and ideologies than previous generations. However, they both view life through altered and these altered ideologies are well presented in the novel How It Happened (2012) by Shazaf Fatima Haider. The story is narrated by, youngest of all the family members, a 15-year old Saleha. This story revolves around a Shia ''Bandian'' family progeny of the village of Bhakuraj in the Indian sub-continent who now lives in Karachi, Pakistan. Shazaf many a time speak tongue in cheek for Pakistani society and traditions. It is a noticeable fact that values, traditions, ideologies, and lifestyles keep on changing over time due to the change in worldviews and currently adopted concepts and ideals.
In the novel, the re-adjustment process of a completely new culture stands quite distinguishable through social change, economical force, evolution, and constant general pressure as the cultural transition takes place. As can be seen in the novel that cultural transition has influenced within the same family but the remarkable impact was observed on the post generation of family through any of the above-mentioned factors. In the novel, from time to time we witness minor disagreements and contradictory views among all the family members but constant distress and confusion occur between the two female protagonists of the Bhakuraj family. There is a constant tug of war between both of the women (Dadi and Zeba). When Haroon, the elder son, wants to go to New York for his studies as he is a new graduate of IBA, Dadi opposes the idea of studying abroad. She starts crying she has certain insecurities about him. Firstly, She thinks that he would marry abroad to a non-Muslim girl and their Bhakhurajian tradition of arrange marriage will decay. It was taken as taboo to marry a girl or boy of their liking. They were not given the right to choose their life partner although they claim to be the religious and honored families in society. Secondly, she has also fear deep inside her heart because Qurat who is Dadi's cousin, her son married abroad to a converted Muslim and black girl. As she has no much social exposure, she thinks that everyone who goes abroad returns with a wife. But eventually, she agrees that it can only be possible if he promises that he would marry a girl approved by Dadi and whenever she wants. Zeba, the elder daughter of the family, has a different notion about it. She argues with Dadi and says: "Dadi, you're being unfair! Zebabaji protested. Haroon Bhai should have the freedom to marry someone he likes.
Upon this Dadi retorted "You be quiet! Listen to you! He should marry someone he likes….. Hussain! Look at what your daughter is saying!'' (Ibid 29)
On another occasion, the subject is again the marriage of Haroon. Dadi puts forward a list of qualities that should be possessed by a prospective girl. When Dadi says: ''Arey Bhai, the younger they are, the more malleable!'' Zeba is not of the same view, she again says this thought of her and says: 'Dadi ', Zebabaji inquired, are we talking about women or plasticine?
From the beginning, we encounter this argumentation between the two protagonists for Zeba has a different social background and she has a different literal and economic background. Zeba has been brought up in a different social circle. She has grown in the city of Karachi, a different and liberal environment from the village of Bhakuraj where Dadi had been brought up. There is a big difference in a city and a village. Social factors have a great impact on the mindset of a person. Zeba believes that a person should be entitled right to choose her life partner as she has been inclined to this view socially. She has acquired it from society and the environment that a person has the right to his life, he has the right of expression, and he has the right to live his life the way he likes. She is courageous enough to argue with the matriarch of the family. Though no one is allowed to argue with Dadi, Zeba's grooming does not allow her to remain quiet on the matters they don't think are right. On the contrary, Dadi has been brought up were talking or arguing is considered as an offensive act towards the embedded taboos. Though economically sound but socially isolated, Dadi has been brought up in isolation in such away. They had been taught that they had no right especially girls to express their thoughts when elders discuss any topic or decide a matter of importance because they are taken as unwise. They have been taught that girls from respected families do not speak, they just listen and obey what they are told. Dadi had no schooling and another social circle. What she learned at home was all regarding education. She has been traditionally trained at home. She has been taught that a girl has to raise children and to keep the house no more. The women who do this duty of housekeeping and raising children well are characterized as respectable and successful women. In the novel, Dadi frequently expresses her thoughts proudly that a girl should be seen and not heard, a girl should be able to cook well, a girl should like this and that. Zeba says that women should be treated as human and not any material thing. They are living human beings, they breathe, they are not dumb, they can speak then why they should not be heard and only seen. They can differentiate between right and wrong and from their childhood they have been taught these things at home as well as in society.
The youngsters of the family have their style of living. Zeba, being a student of literature, keeps different views about everything. In the novel, she is depicted as a sharp-minded and disobedient girl of the family. Zeba is treated as the rebel of the family because she has set her principles for leading an ideal life. She is never inclined to follow the embedded customs, principles and traditions set by the Bhakurajian family. She seems to be interested to listen to the folks told by Dadi but she has no convictions to spend her own life as old-fashioned as Dadi`s. She is driven by the social norms of modern-day and by the conflicting differences between both traditions and viewpoints as she progresses in her educational life.
In the novel changing roles of women have been portrayed greatly. Saima(Haroon's wife) represents the ability of women to work in the man's world. Fattiphups is playing the role of a liberal woman, who's is leading a life in accord with her mindset.
Based on given arguments and analysis it is found that as change is permanent in human life, a shift in culture is certain in this mobile society and Shazaf has justified the that with her wit. As Dadi had to agree with new trends, everyone has to accept the fact. Sooner or later culture has to decay and a new culture has to emerge according to social, political and economic changes that take place with the time. This novel proves this fact by presenting three generations in the same family. The shift of culture takes the gap of a generation but at last, it happens, the way old traditions of the Bakhuraj family come to its end by the marriage of Zeba ( a Shia girl) to a Sunni boy. So How It Happened can be taken as comic satire on the Pakistani society.
Five ways to protect health workers during the COVID-19 crisis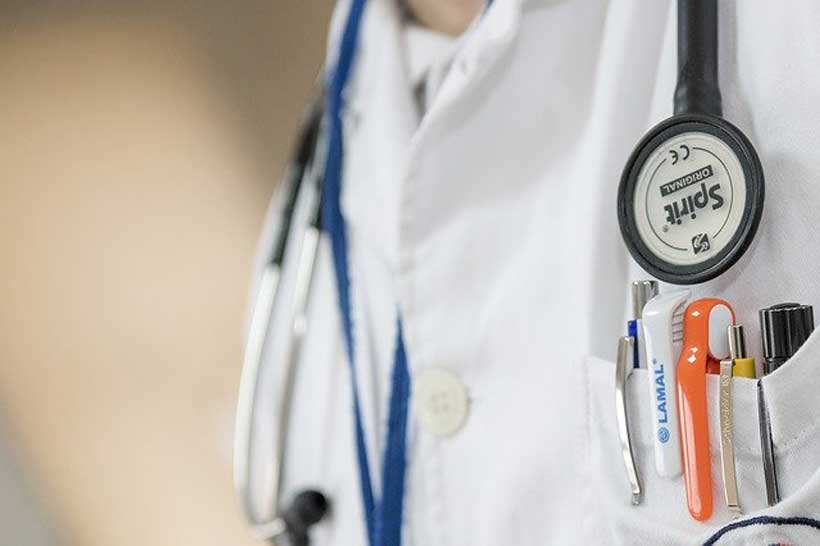 Authors: Christiane Wiskow and Maren Hopfe*
In many cities affected by the COVID-19 outbreak a nightly ritual has been taking place whereby people applaud and bang pots and pans from their windows and their balconies to show gratitude to the many health workers braving the battle against COVID-19.
Health workers around the world are at the frontline of the daily battle to contain the virus and save lives. Pictures of them, exhausted, fighting to save patients have touched the world. The occupational safety and health of health workers is fundamental to enable them doing their jobs during this crisis. Their protection must be a priority.
So what needs to be done?
1. Keep health workers safe
Ensuring the safety and health of health workers and support personnel (e.g. laundry staff, cleaners and workers dealing with medical waste) is of the utmost importance.
Information on the transmission of the disease should be shared with health workers as widely and as quickly as possible, including information on the most recent guidelines, measures to prevent contagion and how they should be implemented. Dialogue between health workers and employers can ensure policies and procedures are being implemented in an appropriate manner.
The availability of Personal Protective Equipment (PPE) is critical, as well as training and education on how to use such equipment correctly. Moreover, testing for COVID-19 infection should be made available for health workers as widely as possible, to support both worker health and patient safety.
2. Protect their mental health
The pandemic confronts health workers with exceptionally demanding situations. In addition to a heavy workload, and at times traumatic situations with difficult decisions and unprecedented mortality rates, health workers must cope with the fear of contracting the disease or spreading it to their family and friends.
Lessons from other outbreaks, such as the Ebola epidemic in West Africa in 2014, showed that health workers may experience discrimination and stigma, due to the public's fear of contracting the disease.
Providing social support within teams, families and friends, along with information and guidance for health workers on how to deal with stress and post-traumatic stress counselling, needs to be an integral part of the response.
3. Monitoring hours of work
In emergency situations, health workers are required to work under irregular and sometimes atypical conditions. In response to the outbreak many health workers are facing heavy additional workloads, long working hours and a lack of rest periods.
With many countries shutting down schools and public life, they also have to organize their private lives and look after dependants.
There should be appropriate working time arrangements to help health workers balance health service requirements with their care responsibilities at home and their own well-being.
4. Protect short-term recruits and volunteers
To fight the pandemic, several countries have reacted by seeking professional assistance from short-term recruits, volunteers, other sectors such as the military, retired health workers or medical and nursing students.
While these measures appear encouraging, because they secure the care needed, they should be carefully implemented to ensure these workers have the same employment protection as other workers.
Governments should consult with social partners to monitor and regulate such ad-hoc recruitments, as appropriate. As well as occupational safety and health, other terms and conditions of employment need to be addressed, such as social protection, remuneration, rest periods and working time arrangements.
5. Recruit and train more health workers
Investments need to be made in all health systems so that they can recruit, deploy and retain sufficient numbers of well-trained, supported and motivated health workers. The COVID-19 pandemic once again underlines the urgent need for a strong health workforce as an integral part of every resilient health system, and this is now recognized as essential foundation for the recovery of our societies and economies, and preparedness for future health emergencies.
*Maren Hopfe (Technical officer, health sector), Sectoral Policies Department