Although the equal pay for equal work principle was already introduced in the Treaty of Rome in 1957, the so-called gender pay gap stubbornly persists with only marginal improvements being achieved over the last ten years.
The European Parliament has consistently called for more action to narrow the gap and is bringing up the issue again in a plenary debate on Monday 13 January.
What is the gender pay gap? And how is it calculated?
The gender pay gap is the difference in average gross hourly earnings between women and men. It is based on salaries paid directly to employees before income tax and social security contributions are deducted. Only companies of ten or more employees are taken into account in the calculations.
Calculated this way, the gender pay gap does not take into account all the different factors that may play a role, for example education, hours worked, type of job, career breaks or part-time work. But it does show that across the EU women generally earn less than men.
The gender wage gap in the EU
Across the EU, the pay gap differs widely, being the highest in Estonia (25.6%), the Czech Republic (21.1%), Germany (21%), UK (20.8%), Austria (19.9%) and Slovakia (19.8%) in 2017. The lowest numbers can be found in Slovenia (8%), Poland (7.2%), Belgium (6%), Italy and Luxembourg (5% each) and Romania (3.5%).
Equal pay is regulated by an EU directive but the European Parliament has repeatedly asked for its revision and for further measures. Ursula von der Leyen, president of the European Commission has announced that they will be working on a new European gender strategy and binding pay transparency measures.
Why is there a gender pay gap?
Interpreting the numbers is not as simple as it seems, as a smaller gender pay gap in a specific country does not necessarily mean more gender equality. In some EU countries lower pay gaps tend to be women having fewer paid jobs. High gaps tend to be related to a high proportion of women working part time or being concentrated in a restricted number of professions.
On average, women do more hours of unpaid work (caring for children or doing housework) and men more hours of paid work: only 8.7% of men in the EU work part-time, while almost a third of women across the EU (31.3%) do so. In total, women have more work hours per week than men do.
So, women do not only earn less per hour, but they also do fewer hours of paid work and fewer women are employed in the workforce than men. All these factors combined bring the difference in overall earnings between men and women to almost 40% (for 2014).
Women are also much more likely to be the ones who have career breaks and some of their career choices are influenced by care and family responsibilities.
About 30% of the total gender pay gap can be explained by an overrepresentation of women in relatively low-paying sectors such as care, sales or education. There are still jobs such as in the science, technology and engineering sectors where the proportion of male employees is very high (with more than 80%).
Women also hold fewer executive positions: less than 6.9% of top companies' CEOs are women. Eurostat data show that if we look at the gap in different occupations, female managers are at the greatest disadvantage: they earn 23% less per hour than male managers.
But women also still face pure discrimination in the workplace, such as being paid less than male colleagues working within the same occupational categories or being demoted aſter returning from maternity leave.
Benefits of closing the gap
What can be seen also is that the gender pay gap is widening with age – along the career and alongside increasing family demands – whilst it is rather low when women enter the labour market. With less money to save and invest, these gaps accumulate and women are consequently at a higher risk of poverty and social exclusion at an older age (the gender pension gap was about 36% in 2017).
Equal pay is not just a matter of justice, but would also boost the economy as women would get more to spend more. This would increase the tax base and would relieve some of the burden on welfare systems. Assessments show that a 1% reduction in reduction in the gender pay gap would result in an increase in the gross domestic product of 0.1%.
Thrift with Purpose: Navigating the Path to Conscious Fashion
Thrifting is more popular among post-Millennial and Generation Z teenagers. If it helps to explain to people who don't know, a thrift store (second-hand shop) is a place where you can buy second-hand appliances at low costs. What sets thrift store things apart is that they are old (but not damaged beyond use), mostly vintage designs, and cheap. Another thing is being Eco Friendly.
Sustainable Fashion & Thrifting
You will notice that in the international fashion industry, to sustain the clothes, they are making them with emphasis on not harming the environment in the production part. The point is that the world is pretty sick. Only if you protect the world around you will you live long. The weekly update collections of Fast Fashion Brands and clothing waste produced by the thousands and tens of thousands of clothing waste is becoming more and more.
There will be questions about what happened when they are produced. Believe it or not, it takes 1,800 gallons of water to make a pair of jeans at home. The production of one piece of cloth emits harmful gases equivalent to the fumes emitted by a vehicle traveling 80 miles. Most of the international clothing factories are located near streams and rivers. The chemicals that come out from there damage the water and soil as well as pollute the air. There is almost nothing good for the environment.
Why Thrifting?
Thrifting is compatible with two of the things that must be done to preserve the environment. Thrifting is going along the path of Reuse, Recycle, so if you love the world, do Thrifting. The fashion and textile industry may not be able to solve the problems completely, but in this way, we can reduce the carbon footprint as much as we can. There is no reason why small steps cannot add up to one big step.
When producing new clothes, new linens, and new natural resources, including water and energy, must be used. In addition, the clothes are worn once, after the end of the particular trend, it accumulates on the earth and releases greenhouse gases, causing global warming. When they wear thrift (second-hand) clothes, instead of piling up somewhere in the world, they circulate among these people. Therefore, compared to buying new clothes like fast fashion, buying old clothes is more environmentally friendly.
Other than the high price of really good fabrics, thrift stores are usually cheaper. From shirts, pants, shoes, hats, everything you need is available at affordable prices, and people from the grassroots to the middle class buy it. Because the resources that have already been extracted are returned to people through this thrift market, the use of thrift reduces the environmental impact to a certain extent.
The Illusion of Thrifting
But every time you buy thrift, you can't say it's environmentally friendly. The problem is that thrift also has a lot of products from fast fashion companies. Thrifting has become like fast fashion. Discarded fabrics end up in the second market, the thrift market. Since these fabrics are recycled, they are natural for the short term. But people may think about it cheaper and more fashionable, they buy more and more. Consumerism, which buys more than it needs, is a problem of running out of natural resources. After wearing it 1 or 2 times, throw it away when you don't need it anymore. So, it has become an illusion of fast fashion. Thrift shopping is better than buying new if you really need it.
Making Informed Choices for a Sustainable Future
If you buy thrift, buy only what you really need, rather than buying more. If you need a blazer, buy a blazer. If you buy it because it's cheap or beautiful, it's not good for the environment. When you buy it, you can wear it in a variety of ways. Be sure to be patient and choose a design that will not be out of date (timeless). If you buy new, buy clothes that have the least impact on the environment. (For example, fashion produced by sustainable brands and local small businesses). If Someone had to answer the question, whether buying thrift clothes is beneficial or harmful for the environment is a matter of buyer's choice. The thing is to be mindful and choose and buy carefully.
Populist Cult: Democracy's Peril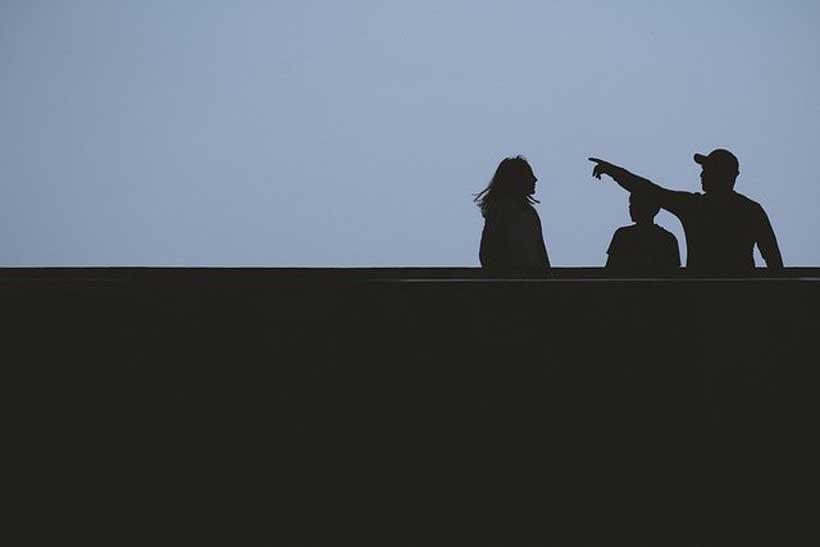 Throughout history, numerous examples exist of leaders who veer away from democratic principles, captivating the masses and building their foundations on alternative grounds. In his book "The Emergence of Illiberalism," Craig Calhoun highlights that populist leaders, in their pursuit of unrestricted expression and rule of law, are often willing to disregard constitutional norms. Through anti-pluralistic tactics, they not only undermine the very foundations of democracy but also erode public trust in democratic institutions of all kinds.
The essence of democracy lies in the promotion of democratic values through strong leadership. Dissatisfaction with democracy often stems from populist leaders who, driven by their cult of personality, opt for undemocratic processes to sway people towards unlawful means for personal gains.
Populist have long known for conspiring festoon, which starts with promises of democratic resistance and ends with animosity for democratic dispensation. The world have witnessed many profane incompetent leaders which vow on streets rather on parliamentary opposition floors to regain their lost glories. They tend to fit the population in anti-pluralist mold by posting their party and ruling leader only true and express legitimacy and popular will. They challenge democracy by harbor blatantly the extremist- illiberal elements such as religion, ethnic, race backgrounds to gain sympathies and become a cult for flourishing democracies.
With the support of the people, these populist leaders scrutinize and dismantle the opposition without any inclination to learn or rectify their self-aggrandizing behavior. Critical thinking and logic become casualties in their conspiratorial agendas. To regain trust, they often resort to public demonstrations and speeches, employing different tactics to conceal their flawed policies during their reign.
These kind of means proved to put a country on vandalism because politics of container was never bode with stability. Street protests are akin to a vendor attracting customers with an engaging personality and attractive facade, but failing to convince them to return and purchase rotten fruits they have already bought.
Comparing various Western European and third-world nations, it becomes clear that populism, combined with illiberal and religious fads, contributes to the failure of democracy. Social media, acting as a fertile ground, provides tools for marginalization. Turkey serves as an example, where the European Centre for Populism Studies highlights the decline under Tayyip Erdogan. Democratic institutions have crumbled, journalists are labeled traitors, and opportunities are no longer based on merit, eroding citizens' loyalty.
Populist leaders indeed dance with the devils. Not because populism, by its very nature, disintegrates the weak and marginalized, as it has historically mobilized people both socially and economically. Evo Morales in Bolivia or Hugo Chávez in Venezuela are prime examples. However, these leaders, in their quest for power, acquire a propensity to become runaway trains, able to overcome immediate obstacles but ultimately succumbing to the tyranny that ensues when democratic safeguards are neglected.
Similarly, populist leaders only champion democracy "by the people" once they come into power, conveniently forgetting the other elements of "for the people" and "of the people."
In Cas Mudde's book, "Populism," it is argued that populist leaders lack political experience, resorting to a divide-and-rule strategy between the "pure people" and "corrupt elites." They present themselves as righteous, labeling opposition as corrupt, leaving little room for alternative choices.
Pakistan, like many other democracies, grapples with populism. The same divisive methods have divided the country and set it on a dangerous path. Anti-elitist and anti-corruption rhetoric fuels anger and rebellion among the people. Verónica Ortiz-Ortega's research on populism and democracy reveals that populist leaders are obsessed with power, often prioritizing populism over socio-economic stability and sound policies. When their parties fail to deliver expected results, they exit with dramatic circumstances.
The people of third world countries needs to realized that Populism is a threat because it is portraying racially and culturally monopolistic ideas. It can succumbs to hegemonic ideals on the roads, but it is and will remain always against pluralist concepts that respect differences and opposition; and, offers inherent risks for democracy. Since it is fundamentally majoritarian and plebiscitary, people must recognize the opportunism of the populist and must not again fall in the hands of irrationality. People on roads should demand rational consideration in terms of socio-economic, political stability rather than raising the slogans of 'what populist desires'.
Migration through the Prism of Feminist International Relations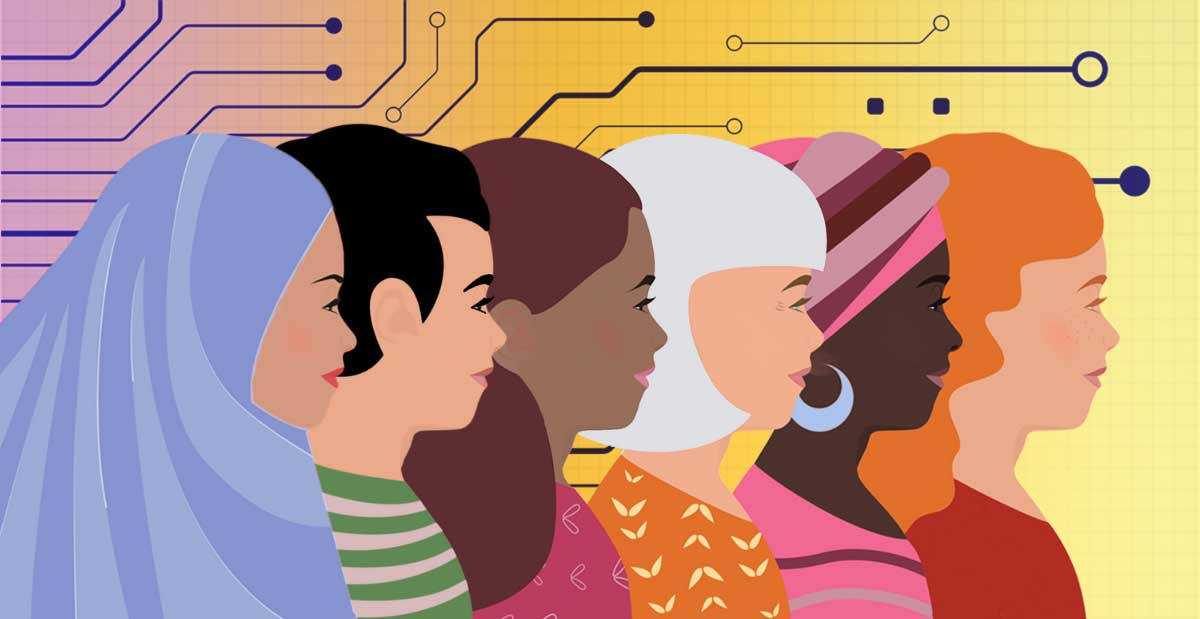 In an increasingly globalized world, more people are travelling across the globe, for better life opportunities than ever before. This increase in number is due to the greater aspirations of migrant folk in the spheres of  jobs, heathcare or education, in hopes of creating better lives for themselves.Female migrants comprise less than half- 135 million or 48.1 per cent- of the global migration stock according to the United Nations. However, this number mostly accounts only for those immigrants who have legally migrated to a foreign country- with the right documentation.The number of illegal migrants spread across the globe are far harder to track, as their travel  hardly leave any legal paper trail and if detected by the authorities of their destination, they are either prosecuted, imprisoned or deported.
The earliest notions of migration and the discourse on migrant studies, especially in the 60's and 70's was constructed  around the notion of "men and their families". In such situations, the agency of women was not of much consequence,and they had to move with their husband/father/brother across international borders.The male head of the family would be the breadwinner and would decide when, where and the mode of migration and women and children were expected to abide by their decisions. This perspective not only underestimated and undervalued the autonomy of women, treating them as  invisible, it was also a considerable factor in why many immigrant women did not participate in the host country's work force. Eventually, with the call for gendered data in 1995 at the World Conference on Women at Beijing, research on migration studies expanded its horizons. The vast amount of research since then has discovered the deep links between gender and migration. Gender and class of the migrant influences the reasons and destination for a migrant. It also influences the mode used for migration, and the network of migrants they are exposed to. This has an impact on the livelihood opportunities available to them at their destination. Different genders experience the process of migration differently.
Today, migration is looked at as the decision of an individual. More and more and female migrants are joining the international labour force,migrating either as individuals or as the breadwinners of their families. About 63.5 % of all migrant females actively participate in the workforce, as opposed to 48% of non-migrant women. Migration provides women with ways to assert their autonomy, earn better wages, elevate their social status by possibly availing job and educational opportunities that were probably not available to them in their home countries.
While recognising that not all migration is voluntary, I would like to clarify that the migrants discussed in this article are not refugees, though they might have travelled to another country for a better life. The process of migration too, might not be easy for most women. According to a report by the United Nations Office on drug and crime, 71% of all human trafficking victims are females. Women are often subject to double discrimination at work– because of both their identities as migrants and women. A study by the International Labour Organization stated that women with a stronger educational background (a trend which has been swinging upwards since the start of this millennium) who migrate to higher income countries are more likely to face difficulties in finding employment as compared to their male counterparts, with the difference in their average population to employment ratio being at least 10% apart (75 and 85%, respectfully). The same study also states that there is a disparity of almost 20% in wages between male and female migrants.
Additionally, immigration policies of most countries hold sway over the migration patterns, quite often assuming the 'dependent' status of women, while assigning an 'independent' tag on men. In labour importing countries such as Azarbaijan, Egypt and Moldova among many others, this may mean that the female migrants are more likely to be employed in the unorganised sector, often in illegal trade.The perception of the host country regarding the "traditional roles of women" may influence the sectors where they are recruited to. As a result of this, females are more likely to be employed in healthcare, garment making,childcare, hospitality or other "soft, feminine professions".
These were just some of the many difficulties faced by women migrating in hopes of better lives. One of the biggest shortfalls of international policy regarding women, as defined by Anker and Lufkin is that conventional definitions of the term "refugee" defines their circumstances of fleeing as dire, as they escape persecution on the basis of several social identities such as religion, race, etc. This definition leaves out the dimension of escaping from gender-based violence , which is still designated to the private space.
Addressing issues of different lived experiences of migrants based on gender would lead to better pay and recruitment opportunities for female migrants, shifting a good proportion of them from the unorganised to the organised sector.Policies strengthening international cooperation against human trafficking would make a great change in the lives of these migrants. This should be high on the list of priorities of a country like India, which has the largest diaspora in the world, with 17.9 million Indian-born people living abroad and 13.1 million people of Indian descent, and a significant number of migrants, legal and illegal, residing in its domestic territory. The bottom line is that unless one considers the gendered differences in migration, one will not fully come to fully bring to life the potential of an economy.