Over millennia national leadership managed its population on basic divides: Soldiers to just follow orders, workers to just get soldiers ready to march and artists just to make memorabilia of their glory. The rest of the citizenry was irrelevant as crash-test-dummies of the periods. Very slowly, slide your hands, on engraved marble slabs scattered in ancient ruins in faraway lands of forgotten history but when you let your fingers feel the crevasses of each letter of glory you may still hear the faint howling and last minute cries of mob-populace just before the disappearance of that civilization. At that very moment, if ever, please do ask 'what was just not enough' 'what were they craving, so terminally'
Just like today, has our civilization finally figured out how to advance or it's already peaked? Obviously, for the last 100 years it seems we have trapped ourselves in a downward spiral on figuring out our real purpose? Let the historians ask such questions and let's deal with the most cherish-able 'now moment' or possibly the last moments. Last week on the conflict between USA and Iran and possible eve of WWIII…ElyodRj tweeted; sponsored by Nintendo and be known as WWiii
Easily proven today, lack of national grassroots prosperity within any nation are mainly due to economic-crisis and open manifestation of lingering mental-crisis inside that country.
Massive depression and mental health issues creating fog of chaos and uncertainty on economic performance. Once mighty Western economies are now becoming regular case-studies for pending fiscal collapse. When top leaderships entangle in crisis of sorts, the middle leadership starts drowning in confusion, depression and stalemates expanding the sufferings to limitless chaos creating nasty vicious circles. The way down bottom herds of real tax payers always ready to face the periodical collapses. Will such layers of landscape ever create grassroots prosperity? Why we never created armies of critical thinkers to challenge our surrounding thoughts and fix our OWN problems, why we repressed emotional intelligence and only used diversity and tolerance issues on negative spectrums?
Critical Thinking via Creative Problem-Solving
How different are we from the times of the Pharaoh? Our soldiers only trained to follow orders no matter how repeated or for how long they hit the same walls, educational faculties to train executives to follow corporate orders no matter what the results, performance or outcries on the streets, why silence is rewarded as competency, why out box thinking is considered dangerous to corporate hierarchy, while the rest are only the libertarians …treated as the irrelevant stuff or crash-test-dummies of our tik-tok times.
How different are we from the times of the Prophets? As humans we are still struggling with the discoveries of critical thinking, limitless creativity, emotional intelligence, tolerance, diversity and peace. We entrapped as subservient to mighty layers of Presidents of sorts, Pharaohs of empires and fake Prophets of doom-days scenarios. Suddenly, tumbling in our own accidental paths at least these millennia, somehow, we are now discovering lifelong-learning and critical-thinking as a wake-up call for survival. Mankind knows what the ancient ruins look like. We may be finally discovering that our freedom is not just the overwhelming blind notion of freedom of speech rather the freedom of our mind, systematically suppressed to follow the century old divides now facing new digital-divides, mental-divides and skills-divides and most importantly enlighten-divides… somehow, we are headed to open skies.
Did anyone see a new star in the sky?
National mobilization of entrepreneurialism on platform economy will dramatically uplift flat-liner-economy nations because technology now provides free wings and only a matter time to create a new level understanding on grassroots prosperity issues where most leadership have been unsuccessful.
The challenge is to activate the bold dialogue and break the deep lingering silence. Let the soldiers deal with the truth, let the workers deal with realities and self-optimization and let the glorification reserved for uplifting cause of humanity as now is the time when national leadership either transform rapidly by contributing to humanity or start engraving their dictum on marbles of choice.
Will Libertarians still be irrelevant for not getting their own house in order?
What do you think?
From Wall-Less Design to Robotics Training: Meet the 16 Schools Defining the Future of Education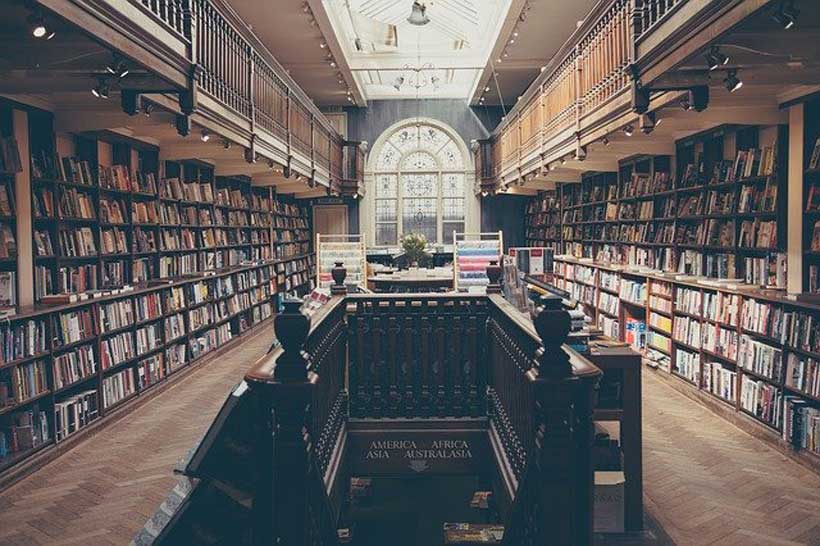 The World Economic Forum identified 16 Schools of the Future – defined as schools, school systems and programmes – that are playing a critical role in preparing the global citizens and workforces of the future. Located in five continents as well as in developing and developed economies, and collectively reaching nearly 2.5 million children, these schools represent public-private collaborations to improve education systems with strategies including aligning curricula with future skills needs, training teachers in the latest industry practices and providing hands-on education experiences for students.
A new white paper, Schools of the Future: Defining New Models of Education for the Fourth Industrial Revolution, published today, outlines a framework to define quality education in the Fourth Industrial Revolution – Education 4.0 – and shares key features from innovative education models. In parallel, the Forum is launching the Education 4.0 initiative to mobilize multistakeholder collaborations to accelerate the scaling up of best practices and enable system-level transformation in education.
Defining Education 4.0
Through a consultative process with educators, policy-makers, business leaders, EdTech developers and experts, the World Economic Forum has proposed eight shifts within education content and experiences to define quality education in the Fourth Industrial Revolution. The framework serves as an important first step in setting the direction of innovation in education and reviving it as a means to improved social mobility and inclusion.
According to the report, innovation-driven economies and increasingly interconnected and interdependent societies demand that children develop four key skill sets: global citizenship, innovation and creativity, technology and interpersonal skills. Fostering these skills will require a shift towards radical new approaches to learning that are personalized and self-paced, accessible and inclusive, problem-based and collaborative as well as lifelong and student-driven.
Schools of the Future
The Green School (Indonesia): This school has a wall-less, open-air design that enables students to be directly connected to the surrounding nature. The school's physical layout supports its curricular focus on sustainability and real-world application. For example, students at the Green School have designed and built a usable bamboo bridge over a river and a new sustainable hydropower system for the school. Today the school uses just 10% of the energy consumed by other schools.
The Kakuma Project, Innovation Lab Schools (Kenya): Although currently in the process of building a physical school for this programme, the Kakuma project has already created a movement of 375 educators throughout 75 countries who provide lessons to children at the Kakuma Refugee camp via Skype. A foldable solar panel is used to ensure that the camp has a sustainable source of energy to support distance learning. The programme also trains local teachers in the implementation of a new curriculum based on the Sustainable Development Goals.
The Knowledge Society (Canada): This after school programme was designed to mirror the learning and working environments of major technology companies, exposing students to the most cutting-edge innovations. The programme partners with businesses to enable their students to consult private-sector leaders about real challenges within the company. By the end of the programme, every student has developed their own disruptive company.
Kabakoo Academies (Mali): Kabakoo works closely with local businesses to help their students identify issues within the community that require innovative and urgent action, helping them to rapidly develop market-ready prototypes through a sustainability lens. For example, since the programme's launch in 2018 students have designed and implemented a system for monitoring the air quality in Bamako, which includes installing air monitors throughout the city and using an online platform to track trends.
TEKY STEAM (Viet Nam): This network of labs in Viet Nam offers children ages 6-18 courses in technology, including programming, 3D printing, robotics and virtual reality. It is the first of its kind in Viet Nam and students have already won a number of national and international competitions in coding, robotics and other STEM fields.
Accelerated Work Achievement and Readiness Programme (Indonesia): This programme collaborates with more than 65 businesses in the country to provide workplace readiness opportunities for students, starting at high school age. The programme's pilot trained more than 4,000 students, 98% of which were placed in on-the-job training and one-half of whom are already employed.
iEARN (Spain): With headquarters based in Spain, iEARN is a global platform for exchange between more than 2 million children worldwide. Children collaborate in global teams on projects promoting global citizenship through iEARN's project-based learning framework and digital platform, which connects children in classrooms in various parts of the world.
South Tapiola High School (Finland): This school focuses on fostering independent thinking, while also helping students develop the interpersonal skills needed for the future. Each student goes through the School's Young Entrepreneurship Programme, in which students collaborate in groups over the course of a year to design and create their own businesses.
Pratham's Hybrid Learning Programme (India): There are no teachers in this programme, which involves more than 90,000 children in India. Instead, local volunteers act as facilitators for entirely student-led learning. Pratham provides a bank of project ideas related to health, the arts, financial literacy and entrepreneurship, and student groups choose which projects to pursue.
Anji Play (China): This curriculum – used throughout one school district in China – focuses on tapping into children's natural curiosity and allowing them to learn entirely through play. Teachers create an environment for children to self-direct play at their own pace, conduct observations of the children's interactions and guide reflection discussions after play experiences.
Prospect Schools (USA): This network of schools was designed with a focus on inclusion. Each class is designed to be diverse and inclusive, ensuring a balance of student race and ethnicity, fluency in English, gender, gender identity and sexual orientation. The school hires teachers to mirror the diversity of their student body and teachers attend regular equality and inclusion trainings throughout the year.
Tallahassee Community College, Digital Rail Project (USA): Learning in this programme takes place in 8-metre long trailers. These are fully equipped with the latest technologies, including robotics, 3D printing and virtual reality, and deliver STEM learning to Tallahassee's lowest-income neighborhoods. Children receive digital skills passports, which allow them to connect the skills learned in any given lesson with future careers.
Innova Schools (Peru): This network of schools in Peru and Mexico uses a blended learning model to tailor education for each student. Approximately 70% of student learning takes place through collaborative projects, while the rest is dedicated to independent education via online platforms. The school's physical spaces were designed to support new approaches to learning and include features such as movable walls.
British School Muscat (Oman): This school's curriculum focuses on discovery learning, an approach where multiple subjects are integrated into collaborative projects focused on the experience rather than the final product or answer. This interdisciplinary approach enables students to draw interlinkages between various content areas and focus on the specific skills to apply that content to the real world. The school is collaborating with the Government of Oman to train teachers throughout the country in this methodology.
Skills Builder Partnership (United Kingdom): This partnership of more than 700 organizations and schools is built around a co-designed framework for fostering the skills of the future to ensure alignment in the approaches used to foster those skills at school and in the workplace. Teachers in 12 countries are currently using the Skills Builder framework and similar approaches to foster those future skills. Each student in the partnership participates in work-based education experiences in which private-sector partners also employ the same skills framework.
Skilling for Sustainable Tourism (Ecuador): This programme engages Ecuador's Ministry of Education and Ministry of Tourism, tourism industry leaders and local schools to design education that directly contributes to shaping the future of the sustainable tourism industry, a sector that employs a high number of youth. A steering committee of private-sector leaders supports alignment between the programme's curricula and future employment trends.
Activating Education 4.0
Systems-level change is needed to realize Education 4.0 for all children. There are more than 260 million children out of school today, and an additional 617 million children in school, but not learning adequately. Even those enrolled in relatively well-performing education systems are often missing the core tenets of future-ready education. Without urgent action to address these gaps, more than 1.5 billion children could be left unprepared to fulfill their potential by 2030, posing risks for future productivity and equality. The Schools of the Future can serve as inspiration for leapfrogging to the education of the future for those children who lack access to schooling, and as a vision for changing content and experiences for children currently enrolled in schools, system-level change is needed to realize Education 4.0 for all students.
To facilitate the transition to the education of the future, the World Economic Forum is launching the Education 4.0 initiative as one of five Forum-led flagship initiatives of the Reskilling Revolution platform, which aims to provide better jobs, education and skills to 1 billion people by 2030. The initiative invites education ministers, finance ministers and chief executive officers from business who are champions of education as well as other stakeholders to join the Forum platform to define and implement a holistic action agenda to realize Education 4.0.
"There is clear consensus that education systems must be updated to ensure children become productive, innovative and civic-minded members of society. Educators, education and finance ministries, and private-sector leaders have a moral and economic responsibility to co-create and implement new models to ensure that all children are prepared for the future. This is why the World Economic Forum is launching the Education 4.0 initiative and developing a community of leading champions for mobilizing change on this agenda," said Saadia Zahidi, Head of the Centre for the New Economy and Society and Managing Director of the World Economic Forum.
The initiative aims to mobilize key stakeholders in transitioning to Education 4.0 and reaching 100 million children and teachers by designing and implementing the schools of the future; empowering teachers to lead the education transformation; codifying and scaling up best practices through policy and increasing connectivity between schools and school systems for global best practice exchange.
"Education 4.0 and the Schools of the Future provide great guiding principles for creating learning environments that support children's future needs. Teachers are the key to unlocking this new type of learning and require targeted support from public- and private-sector leaders to make this vision a reality", said Andria Zafirakou, Teacher, Arts and Textile, Alperton Community School, 2018 Global Teacher Prize Winner.
Platform for Shaping the Future of the New Economy and Society
The Schools of the Future Report and the Education 4.0 initiative are part of the World Economic Forum's Platform for Shaping the Future of the New Economy and Society. The platform provides the opportunity to advance prosperous, inclusive and equitable economies and societies. It focuses on co-creating a new vision in three interconnected areas: growth and competitiveness; education, skills and work; and equality and inclusion. Working together, stakeholders deepen their understanding of complex issues, shape new models and standards and drive scalable, collaborative action for systemic change.
More than 100 of the world's leading companies and 100 international, civil society and academic organizations use the platform to promote new approaches to competitiveness in the Fourth Industrial Revolution economy. They also deploy education and skills for tomorrow's workforce, are creating a pro-worker and pro-business agenda for jobs, and are looking to integrate equality and inclusion into the new economy.
Understanding the gender pay gap: Definition and causes
Although the equal pay for equal work principle was already introduced in the Treaty of Rome in 1957, the so-called gender pay gap stubbornly persists with only marginal improvements being achieved over the last ten years.
The European Parliament has consistently called for more action to narrow the gap and is bringing up the issue again in a plenary debate on Monday 13 January.
What is the gender pay gap? And how is it calculated?
The gender pay gap is the difference in average gross hourly earnings between women and men. It is based on salaries paid directly to employees before income tax and social security contributions are deducted. Only companies of ten or more employees are taken into account in the calculations.
Calculated this way, the gender pay gap does not take into account all the different factors that may play a role, for example education, hours worked, type of job, career breaks or part-time work. But it does show that across the EU women generally earn less than men.
The gender wage gap in the EU
Across the EU, the pay gap differs widely, being the highest in Estonia (25.6%), the Czech Republic (21.1%), Germany (21%), UK (20.8%), Austria (19.9%) and Slovakia (19.8%) in 2017. The lowest numbers can be found in Slovenia (8%), Poland (7.2%), Belgium (6%), Italy and Luxembourg (5% each) and Romania (3.5%).
Equal pay is regulated by an EU directive but the European Parliament has repeatedly asked for its revision and for further measures. Ursula von der Leyen, president of the European Commission has announced that they will be working on a new European gender strategy and binding pay transparency measures.
Why is there a gender pay gap?
Interpreting the numbers is not as simple as it seems, as a smaller gender pay gap in a specific country does not necessarily mean more gender equality. In some EU countries lower pay gaps tend to be women having fewer paid jobs. High gaps tend to be related to a high proportion of women working part time or being concentrated in a restricted number of professions.
On average, women do more hours of unpaid work (caring for children or doing housework) and men more hours of paid work: only 8.7% of men in the EU work part-time, while almost a third of women across the EU (31.3%) do so. In total, women have more work hours per week than men do.
So, women do not only earn less per hour, but they also do fewer hours of paid work and fewer women are employed in the workforce than men. All these factors combined bring the difference in overall earnings between men and women to almost 40% (for 2014).
Women are also much more likely to be the ones who have career breaks and some of their career choices are influenced by care and family responsibilities.
About 30% of the total gender pay gap can be explained by an overrepresentation of women in relatively low-paying sectors such as care, sales or education. There are still jobs such as in the science, technology and engineering sectors where the proportion of male employees is very high (with more than 80%).
Women also hold fewer executive positions: less than 6.9% of top companies' CEOs are women. Eurostat data show that if we look at the gap in different occupations, female managers are at the greatest disadvantage: they earn 23% less per hour than male managers.
But women also still face pure discrimination in the workplace, such as being paid less than male colleagues working within the same occupational categories or being demoted aſter returning from maternity leave.
Benefits of closing the gap
What can be seen also is that the gender pay gap is widening with age – along the career and alongside increasing family demands – whilst it is rather low when women enter the labour market. With less money to save and invest, these gaps accumulate and women are consequently at a higher risk of poverty and social exclusion at an older age (the gender pension gap was about 36% in 2017).
Equal pay is not just a matter of justice, but would also boost the economy as women would get more to spend more. This would increase the tax base and would relieve some of the burden on welfare systems. Assessments show that a 1% reduction in reduction in the gender pay gap would result in an increase in the gross domestic product of 0.1%.
In today's dynamic world, everyone is occupied in their own matters whether it's their family life or career. Basically, we all are in a consistent race to achieve our goals and to fulfill our desires. In our daily lives, we often face different problems which are either related to ourselves or the environment around us but sometimes we fail to sort out a satisfactory solution and the problems became quite intense. Black Magic is one of those worst problems that has been terribly disseminated in our society.When one possess the ability to communicate with demons, supernatural beings and through these hidden things we try to hurt other human beings by destroying their lives or punishing them for anything that we dislike or which is opposed to our views, it comes under black magic, It is basically done by the magicians who have the power to influence negative souls for deadly purposes.
This is not a new phenomenon but now people are becoming more aware, whether in a positive or negative sense, it's another debate but there are certain arguments about this; it is the 21stcentury , people have reached to the moon and we still possess such dogmatic views, thisis just a myth of old times, there is no authenticity in it ,it's just a demented man-made thing that lacks reality, People with less knowledge are mainly the believers .We can say that all these arguments are valid but we cannot deny its existence.
If we talk about religion, particularly Islam, then we can get the proof that black magic actually exists as some incidents took place in the initial Islamic era, even the last Prophet, Hazrat Muhammad (S.A.W.W) P.B.U.H was also targeted by this. He was the most pious and closer to Allah but still he was affected by it. So, how such ordinary people like us claim that there is no authenticity in it. Even the holy book of Muslims, Quran has also mentioned about this animosityin some surah's. Today, we are living in a modernized world where technology has empowered people and we are equipped with latest trends, information and infrastructure but have we ever thought that in the recent times we have witnessed some dramas and movies that have been produced on this "not so popular" topic. Obviously, it shows that this problems actually exists in our society and people want to highlight this for the sake of awareness. Obviously, the media shows us those things that the audience wants to watch and mostly the shortcomings of our society are specified through media industry.
So, now the question arises that, why people opt for this insensate method. There are various reasons behind opting for this radical method. The biggest reason behind opting for black magic is jealousy, that how people became jealous of others happiness, luxurious lifestyles, successful life and careers and want to demolish other's life because one is deprived of all these things and have their own grievances and are unable to achieve all this that's why just for the sake of their own satisfaction and contentment, these wicked people go for this. Another reason is to take revenge, for instance, if someone has ever done anything wrong with you and you just kept that in your mind and developed a grudge against him or her and did not forgive them, then you will harm that person by negatively influencing them and ruining their life. There are many other factors too, such as, In a joint family, there might be some clashes between people's opinion and even you might have a disagreement on anything, So, just on this minor thing people often damage other's life by doing black magic on each other, If anyone else got an admission in a medical college and you someone else could not pass the test than the latter would want that the former person should be unable to continue his/her studies or either die. Same is the case if someone finds a good partner and you couldn't manage to have a prosperous life than the only option to calm down your anger and jealousy is to make their happily married life a hell by sending some evil demons in their life who will definitely worsen their lives and even some evil things might enters the body of their target, possess them and physically harm them and their loved ones.
There have been many cases when people suffered through black magic like they started seeing supernatural things who used to frighten them and harm them mentally as well as physically, observing unusual horrifying changes in one's home, having blood stains on their clothes or even in their homes without any reason or finding any dead animal or bird inside their house. These were some cases and many others like this happened. The individuals who are usually involved in this inhumane act are mostly those who have very less knowledge about religion, Islam and its implications on those involved in such activities, Due to their poor connectivity with Islam and weak faith, they often involved with bad people like magicians who tackle them in a way that this will end all their difficulties and they will become powerful and will be able to do whatever they want to. These sort of people also have some negative and wrong beliefs and also read some bad things to control evil souls, who act upon their orders by teasing and harming people.
Another thing that has become very popular now a days is that, there are many people who claim to be exorcists and want to help those who are under an evil or negative influence. Though, some of these people are or might be true healers but most of these people are actually greedy and they just grasp money from the people who are actually suffering from negativities. These sort of people just pretend to be healers but actually they just want money even by playing with the sentiments of people. We can analyze that now a days, this has become a proper business , way of earning to make people fool by saying that you are a healer , exorcist and will help people to live a normal life but actually these people further increase the problems. Even while travelling in a car, u might see a person who is distributing cards among people and also throwing in the cars. These cards are actually the advertisements of such people who are either magicians or just pretend to be healers and assure people that they will resolve their complexities and basically they play with their grievances.
These sort of fake people should be arrested and as this problem is increasing day by day , So people should be given awareness regarding this worst sin and directed towards the right path , they must be told about the dangers associated with it and how by having strong faith in Allah they can be secure through all this mess, These lessons must be given by certified religious clergy and the fake scholars must be arrested who are spreading wrong deeds in the society and as we see that in various programs such as Sar e Aam , the team raids these sort of places where fake healers are running their businesses and get them arrest, So, this thing should be promoted and the government and the NGO's must play their effective role in spreading awareness among people and make our society free from fake and fraud healers. So, we got the point that black magic prevails in our society but we can bring the people on the right path by correcting their beliefs and assure equality in the society so that no one should feel left out and involve in such activities to take revenge of their grievances and deprivations.