Less than half of EU travellers are aware of EU Passenger Rights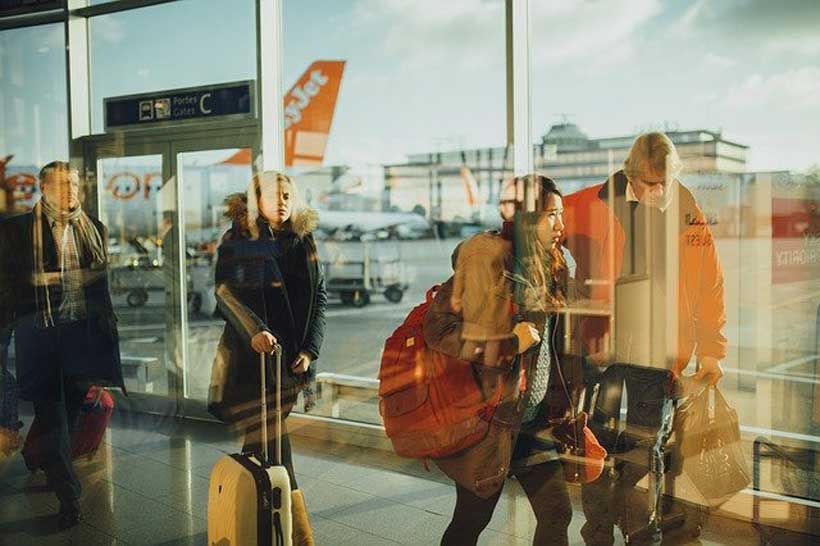 The European Commission today released the results of a Eurobarometer survey on passenger rights in the European Union (EU). According to the survey, 43% of EU citizens who have travelled by air, long-distance rail, coach, ship or ferry in the previous 12 months ('travellers') know that the EU has put in place rights for passengers.
Commissioner for Transport Adina Vălean said: "The European Union is the only area in the world where citizens are protected by a full set of passenger rights. However, these rights need to be better known and easier to understand and enforced. Our rules should also provide more legal certainty to passengers and the industry. This is why the Commission proposed to modernise air and rail passenger rights.We now need Council and the European Parliament to swiftly reach agreement on them to ensure that people travelling in the EU are effectively protected."
Passenger rights are defined at EU level. They are applied by transport providers and enforced by national bodies. Disparities between national practices can make it hard for passengers to get a clear picture of what to do and to whom to turn, especially as passengers often move across EU borders.
The Commission has already stepped up efforts to make passenger rights clearer, and to raise awareness about these rights. The Commission has done so through legislative proposals for air and rail passenger rights, through guidelines, and through regular communication about relevant case law. The Commission also launched an awareness-raising campaign.
More results from the survey:
32% of all respondents (including those who did not travel with one of the transport modes referred to above in the last 12 months) know passenger rights exist in the EU, for air, rail, coach or ship or ferry transport. But only 14% are specifically aware for air travel, 8% for rail, 5% for coach and 3% for travel by ship or ferry. Respondents who have travelled by at least one of these modes are more likely to be aware of passenger rights (43% vs 32%), although this remains below 50%.
The percentage of travellers who feel they were well informed about their rights by transport companies before travelling varies by transport mode: 40% for air passengers, 29% for ship or ferry passengers, 26% for rail passengers and 26% for coach passengers. Percentages are even lower for information received during and after travel.
Respondents who have experienced disruption during air travel are more likely to have complained than those using other modes: 37% of air passengers vs 26% of coach passengers, 24% of rail passengers, and 18% of ship or ferry passengers complained. All modes combined: 26%. Among respondents who experienced a travel disruption but did not make an official complaint (72%), the most likely reason for not complaining was the feeling that it was useless to do so (45%), followed by the amount of money involved being seen as too small (25%).
Of those who have experienced air travel disruption over the last 12 months, 53% indicated that the airline offered some form of help (either food and drinks or alternative flight, reimbursement, financial compensation, accommodation, etc.), whether passengers complained or not. Only 43% of rail passenger respondents, and 38% who had travelled by coach, ship or ferry indicated that transport companies offered help in case of disruptions.
55% of respondents who complained to the transport company about disruption say they were satisfied by the way their complaint was dealt with, but only 37% of those who had experienced a disruption claimed to be satisfied with the way the transport company informed them about complaints procedures.
A large majority (81%) of those who have at some point requested assistance for a person with a disability or reduced mobility (i.e. 8% of respondents) declare themselves satisfied with the transport company's response. Fewer (60%) expressed satisfaction when more than one mode was used.
Next steps
The survey results will feed into two ongoing legislative procedures, on rail and air passenger rights, as well as evaluations of the rights of bus & coach passengers, the rights of ship and ferry passengers, and the rights of air passengers with disabilities or reduced mobility. Accessibility to multimodal transport for these passengers, as well as other travellers, will also be considered in this context.
Background information
The survey was conducted between 19 February and 4 March 2019, and involved interviewing 27,973 EU citizens.
EU legislation to protect passenger rights and ensure they are not lost in a myriad of national rules has been introduced for all transport modes – this is unique in the world, no other continent offers passengers of all modes such protection.
The EU's Response to COVID-19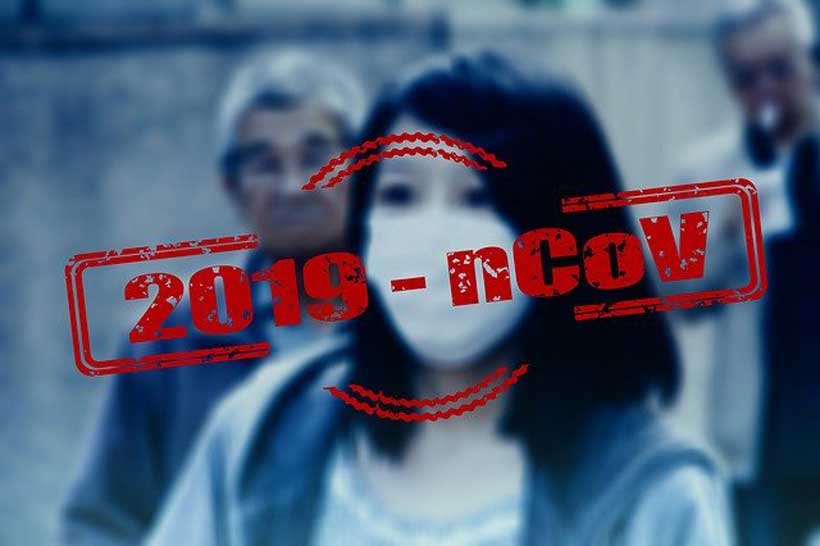 The European Commission is working on all fronts to support efforts to tackle the COVID-19 outbreak. This includes ongoing coordination with Member States to share information, assess needs and ensure a coherent EU-wide response. The Commission is also funding research, offering support through the EU Civil Protection Mechanism and supporting China with emergency medical supplies to tackle the outbreak at its source.
What has the Commission been doing since the outbreak of COVID-19 was reported in China?
1) At EU level, under the Cross-border Health Threat Decision, the Commission coordinates with Member States through three key mechanisms:
    The Early Warning and Response System
    The Health Security Committee
    The Health Security Committee's Communicators' network.
These tools support cooperation, rapid exchange of information, swift monitoring and coordination of preparedness and response measures to COVID-19.
2) The Commission, with support from relevant EU agencies, in particular the European Centre for Disease Prevention and Control (ECDC), the European Medicines Agency (EMA) and the European Union Aviation Safety Agency (EASA), is providing technical guidance related to: risk assessments; case definition for diagnosis and aligned reporting of suspected and confirmed cases; infection prevention and control in health care settings; advice for travellers; updated information on therapeutics and vaccines; contact tracing on aircrafts; management of points of entry and aviation sector recommendations.
Moreover, Member States' Joint Action Healthy Gateways, funded by the EU, is providing guidance and training on points of entry measures, as well as another Joint Action, SHARP (strengthened international health regulations and preparedness in the EU) on laboratory preparedness.
3) The Commission has been coordinating the delivery of assistance to China as well as financing the transport costs of EU Member States' repatriation flights.
4) To boost global preparedness, prevention and containment of the virus, new funding worth €232 million will be allocated to different sectors, namely:
– €114 million will support the World Health Organization (WHO), in particular the global preparedness and response global plan. This intends to boost public health emergency preparedness and response work in countries with weak health systems and limited resilience. Part of this funding is subject to the agreement of the EU budgetary authorities.
– €15 million are planned to be allocated in Africa, including to the Institute Pasteur Dakar, Senegal to support measures such as rapid diagnosis and epidemiological surveillance.
– €100 million, out of which up to €90 million Public Private Partnership with the pharmaceutical industry and 10 million for research on epidemiology, diagnostics, therapeutics and clinical management in containment and prevention. *
– €3 million allocated to the EU Civil Protection Mechanism for repatriation flights of EU citizens from Wuhan, China.
Is the EU prepared and equipped to contain the spread of COVID-19?
Member States continuously inform the Commission and share information regarding their levels of preparedness.
According to the information provided by the national authorities, there is a strong overall level of preparedness with countries having response measures in place to provide treatment for the cases in the EU and to mitigate any further transmission within and into the EU.
On 13 February, an extraordinary EPSCO Health Council brought together all Member States at a political level to discuss and coordinate measures to limit the spread of the COVID-19 outbreak and further preparedness measures to be considered for the future.
In response to the Council Conclusions of this meeting, the key actions on which the Commission is in the process of following up include continued risk assessment and guidance on travel advice; increased preparedness should the outbreak escalate to the next phase; and activation of existing funding mechanisms to support Member States on preparedness and response to the COVID-19. Other key actions include examining joint procurement for potential needs of protective equipment and strengthened support to the Health Security Committee in providing aligned information across the EU on the virus, detection, use of equipment, etc.
How is the Commission supporting the repatriation of EU nationals from China?
The European Commission has a 24/7 Emergency Response Coordination Centre that is coordinating repatriation flights with EU Member States.
The Commission provides funding to EU Member States to cover up to 75% of the transport costs of these repatriation flights via the EU Civil Protection Mechanism.
The EU Civil Protection Mechanism has facilitated the repatriation of 447 EU citizens from Wuhan, China. In late January, two French aircraft brought back 346 EU citizens, while Germany also conducted one repatriation flight, which brought back 101 EU citizens.
A third repatriation flight was organised by France, repatriating more than 70 EU citizens who were still in Wuhan.
The EU Civil Protection Mechanism also co-financed the last leg from London to the respective Member States of 95 EU citizens brought back on a UK repatriation flight.
Also under the EU Civil Protection Mechanism, Italy sent two planes for the repatriation of EU citizens quarantined on the Diamond Princess cruise that had been docked in Yokohama, Japan, since early February.
What is the EU doing to support China?
The European Commission coordinates the delivery of emergency medical supplies to China through the EU Civil Protection Mechanism.
As of 21 February, over 30.5 tonnes of personal protective equipment to China has been provided by France, Germany, Italy, Latvia and Estonia. The transport costs were co-financed by the EU Civil Protection Mechanism.
The first 12 tonnes came as an immediate first offer of assistance, via the first repatriation flights from France and Germany in late January.
On 14 February, Italy sent 1.5 tonnes of protective overalls and masks to the Chinese Red Cross in Beijing.
On 19 February, France sent a plane to Wuhan with a 20-tonne cargo of surgical masks, gloves, thermometers and disinfectant, which also included material from Latvia and Estonia.
On 23 February, an Austrian aircraft departed from Vienna with protective equipment which included masks, gloves, protective clothing and disinfectant.
The Commission stands ready to provide any further assistance to China.
The European Emergency Response Coordination Centre continues to reach out to Member States to map potential contributions of personal protective equipment that will be delivered to China in the near future.
How is the public health risk in Europe evaluated as regards COVID-19?
The European Centre for Disease Prevention and Control (ECDC) is monitoring the outbreak through epidemic intelligence activities, and provides risk assessments to guide EU Member States and the European Commission in their response activities. The ECDC is in continuous contact with the European Commission, the public health authorities in the EU Member States, China and other countries and the World Health Organization for the assessment of this outbreak. ECDC also publishes daily summaries and risk assessments for EU citizens.
What EU-funded research is ongoing on COVID-19?
On 31 January, the Commission launched a request for expressions of interest for research proposals on the novel coronavirus. A budget of €10 million is made available for research that will improve clinical care of patients infected with the virus, as well as the overall public health response. The Innovative Medicines Initiative (IMI) announced its plan for a fast-track call for proposals on the novel coronavirus to be launched in early March.
In addition, the EU already funds several ongoing research projects that have reoriented their focus to address the COVID-19 outbreak. For example, the PREPARE project ensures research preparedness of clinical treatment sites and the use of harmonised research protocols across Europe through their network of 3,000 hospitals and 900 laboratories in 42 countries. Another EU-funded project, the European Virus Archive GLOBAL (EVAg) has already made available more than 1,000 kits that support the diagnosis of the novel coronavirus, to 79 countries worldwide.
The Commission coordinates with the World Health Organization and other research funders to ensure that research gaps are covered. This happens mainly through the "Global research collaboration for infectious disease preparedness" (GloPID-R) network, the secretariat of which is EU funded. A global research and innovation forum was organised by the World Health Organization and GloPID-R on 11-12 February, to identify research priorities across 10 different thematic areas.
Are food products imported from China safe?
There has been no report of transmission of COVID-19 via food. Therefore, there is no evidence that food items imported into the European Union in accordance with the applicable animal and public health regulations governing imports from China pose a risk for the health of EU citizens in relation to COVID-19.
Moreover, due to the animal health situation in China, only a few products of animal origin are authorised for import into the EU from China, on the condition that they meet strict health requirements and have been subjected to controls.
Is there a vaccine available?
The Commission, with relevant EU agencies, is actively engaged in the arena of therapeutics and vaccine developments. At this stage, the Commission is focusing its funding efforts on research with a timely impact on the current public health emergency due to COVID-19, including on the development of diagnostics and therapeutics. This is in line with the Commission's emergency research funding of €10 million that was made available at the early stages of the outbreak. Vaccine development is addressed through CEPI (the Coalition for Epidemic Preparedness Innovation), an initiative the Commission contributes to.
Background
What is COVID-19?
COVID-19, previously named 2019-nCoV, was identified in China at the end of 2019 and is a new strain of coronavirus that has not been previously known in humans.
Where do Coronaviruses come from?
Coronaviruses are viruses that circulate among animals but some of them are also known to affect humans. After they have infected humans, transmission can continue between humans.
A wide range of animals is known to be the source of coronaviruses. For instance, the Middle East respiratory syndrome coronavirus (MERS-CoV) originated from camels and the Severe Acute Respiratory Syndrome (SARS) originated from civet cats.
What is the mode of transmission? How (easily) does it spread?
While animals are the source of the virus, COVID-19 is now spreading from one person to another (human-to-human transmission). There is currently not enough epidemiological information to determine how easily and sustainably this virus is spreading between people. It seems to be transmitted mainly via respiratory droplets that people sneeze, cough or exhale. The incubation period for COVID-19 (i.e. the time between exposure to the virus and the onset of symptoms) is currently estimated at five to six days, ranging up to 14 days.
While it is known that the virus can be transmitted when an infected individual has symptoms, there are still uncertainties regarding whether mild or asymptomatic cases can transmit the virus. If people with COVID-19 are tested and diagnosed in a timely manner and rigorous infection control measures are applied, the likelihood of sustained human-to-human transmission in community settings in the EU/EEA is low. Systematic implementation of infection prevention and control measures were effective in controlling SARS-CoV and MERS-CoV.
What are the symptoms of COVID-19?
From what we know so far, the virus can cause mild, flu-like symptoms such as
fever
cough
difficulty breathing
pain in the muscles and
tiredness.
More serious cases develop severe pneumonia, acute respiratory distress syndrome, sepsis and septic shock that can lead to the death of the patient. People with existing chronic conditions seem to be more vulnerable to severe illness.
Is there a treatment for the disease caused by COVID-19?
There is no specific treatment for this disease so the approach used to treat patients with coronavirus-related infections is to treat the clinical symptoms (e.g. fever). Supportive care (e.g. supportive therapy and monitoring, oxygen therapy, fluid management and antivirals) can be highly effective for those infected.
Is there a vaccine against COVID-19?
There are currently no vaccines against coronaviruses, including COVID-19. That is why it is very important to prevent infection or contain the further spread after an infection.
Shaping Europe's digital future: What you need to know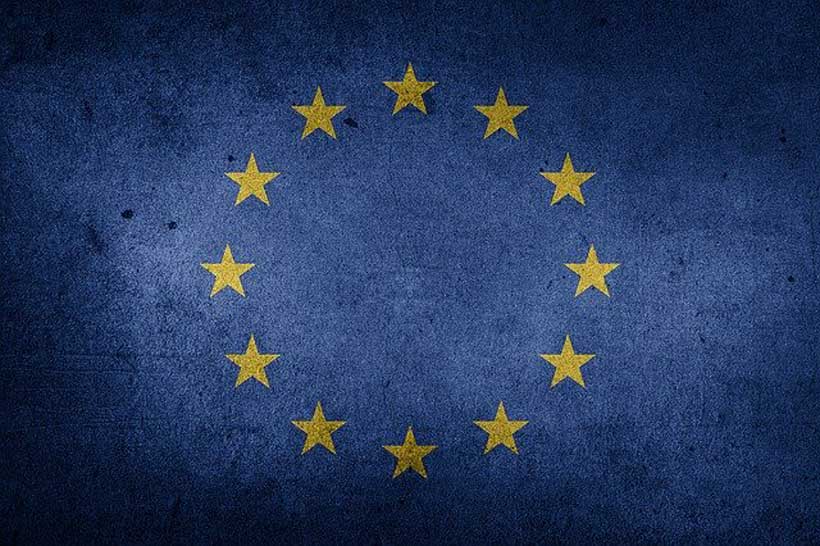 The EU is pursuing a digital strategy that builds on our successful history of technology, innovation and ingenuity, vested in European values, and projecting them onto the international stage. The White Paper on Artificial Intelligence (AI) and the European data strategy presented today show that Europe can set global standards on technological development while putting people first.
Europe as the global leader of the digital transformation
Digital technologies considerably improve our lives, from better access to knowledge and content to how we do business, communicate or buy goods and services. The EU must ensure that the digital transformation works for the benefit of all people, not just a few. Citizens should have the opportunity to flourish, choose freely, engage in society and at the same time feel safe online. Businesses should benefit from a framework that allows them to start up, scale up, pool data, innovate and compete with large companies on fair terms. Society should benefit from social and environmental sustainability, and a secure digital environment that respects privacy, dignity, integrity and other rights in full transparency.
What does the strategy say?
Over the next five years, the Commission will focus on three key objectives to promote technological solutions that will help Europe pursue its own way towards a digital transformation that works for the benefit of people and respects our fundamental values:
     Technology that works for people;
     A fair and competitive economy; and
     An open, democratic and sustainable society.
The EU's digital strategy indicates the path that Europe needs to take to pursue its own way: a digital Europe that reflects the best of Europe. And it defines an ambitious approach towards digital technological development, as well as how technology will be used to meet our climate-neutrality objectives.
The White Paper on Artificial Intelligence and the European data strategy are the first pillars of the new digital strategy of the Commission. They are fully aligned with the need to put people first in developing technology, as well as with the need to defend and promote European values and rights in how we design, make and deploy technology in the real economy and how we improve the services of the public sector towards the citizens.
How will the EU fund the proposals on AI and data?
The required investments will be channelled from the Digital Europe programme (DEP), the Connecting Europe Facility 2 and Horizon Europe. For Horizon Europe, the Commission proposed to invest €15 billion in the 'Digital, Industry and Space' cluster, with AI as a key activity to be supported. As part of DEP, the European Commission proposed to invest almost €2.5 billion in deploying data platforms and AI applications. Out of these, €2 billion euros could be invested into a European High Impact project on European data spaces, including trustworthy and energy efficient data sharing and cloud infrastructures.The DEP will also support national authorities in making high value data sets available for re-use in different common data spaces.
How can technology support the European Green Deal?
Digital technologies are a critical enabler for the Green Deal, the EU's new growth strategy to become the world's first climate-neutral continent by 2050. For example, they can increase energy efficiency by tracking when and where electricity is most needed. Smart heating could help us save the equivalent of 6 million tonnes of oil, and farmers will be able to use fewer pesticides and fertilisers thanks to data and AI. However, for digitalisation to deliver its benefits, the ICT sector needs to undergo its own green transformation. Data centres and telecommunications need to become more energy efficient, use more renewable sources and should become climate neutral by 2030.
How does Europe work for an open global digital economy and society?
The Commission can leverage regulatory power, stronger economic and technological capabilities, diplomatic strengths and external financial instruments to advance the European approach and shape the global frameworks. This is the case for work done under association agreements and trade agreements. Europe must now lead the standardisation process of the new generation of technology, i.e. on blockchain, high-performance and quantum computing, AI and tools for data sharing and usage. The European Union is and will remain the most open region for trade and investment in the world, but this is not unconditional. Everyone can access the European market as long as they accept and respect our rules. The Commission will continue to address unjustified restrictions for European companies in third countries, such as data localisation requirements, and pursue ambitious goals in terms of markets access, research and development and standardisation programmes.
Europe as a leader in human-centric Artificial Intelligence
Why does the Commission present a White Paper on Artificial Intelligence?
The White Paper on Artificial Intelligence sets out the Commission's proposals to promote the development of AI in Europe whilst ensuring respect of fundamental rights. AI is developing fast, which is why Europe needs to maintain and increase its level of investment. At the same time, AI entails a number of potential risks that need to be addressed. The White Paper sets out options to maximise the benefits and address the challenges of AI, and invites comments on these options by stakeholders.
What is the Commission's approach on Artificial Intelligence?
In the White Paper, the Commission is taking a balanced approach, based on excellence and trust.
To achieve an ecosystem of excellence, the Commission proposes to streamline research, foster collaboration between Member States and increase investment into AI development and deployment. These actions build on the Coordinated Plan on AI with Member States of December 2018.
To achieve an ecosystem of trust, the Commission presents options on creating a legal framework that addresses the risks for fundamental rights and safety. This builds on the work of the High-Level Expert Group on artificial intelligence, in particular the Ethics Guidelines for Trustworthy AI, which were tested by companies in late 2019. A legal framework should be principles-based and focus on high-risk AI systems in order to avoid unnecessary burden for companies to innovate.
How will the EU ensure compliance with fundamental rights?
A human-centric approach means ensuring that AI systems are developed and used in a way that respects EU law and fundamental rights. For example, biases in algorithms or training data used for recruitment AI systems could lead to unjust and discriminatory outcomes, which would be illegal under EU non-discrimination laws. It is important to prevent breaches of fundamental rights and if they occur, to ensure that those breaches can be addressed by national authorities. High-risk AI systems need to be certified, tested and controlled, as cars, cosmetics, and toys are. For other AI systems, the Commission proposes voluntary labelling in case defined standards are respected. All AI systems and algorithms are welcome in the European market as long as they comply with EU rules.
What is facial recognition?
Facial recognition can take different forms. It can be used for user authentication i.e. to unlock a smartphone or for verification/ authentication at border crossings to check a person's identity against his/her travel documents (one-to-one matching). Facial recognition could also be used for remote biometric identification, where an image of a person is checked against a database (one-to-many matching). This is the most intrusive form of facial recognition and in principle prohibited in the EU.
Will the EU regulate facial recognition for remote identification?
The gathering and use of biometric data for remote identification purposes carries specific risks for fundamental rights. EU data protection rules already prohibit in principle the processing of biometric data for the purpose of uniquely identifying a natural person, except under specific conditions. Specifically, remote biometric identification can only take place for reasons of substantial public interest. It must be based on EU or national law, the use has to be duly justified, proportionate and subject to adequate safeguards. Hence, allowing facial recognition is currently the exception. With the AI White Paper, the Commission wants to launch a broad debate on which circumstances might justify exceptions in the future, if any.
What about victims or damage caused by AI?
There is no need to completely re-write liability rules at EU or national level. The Commission is inviting opinions on how best to ensure that safety remains at a high standard and that potential victims do not face more difficulties to get compensation compared to victims of traditional products and services.
A secure and dynamic single market for data
Why does the EU need a data strategy?
Data is the basis of different waves of innovation. The way that we organise data access and reuse will determine our future innovation capacity. While currently a small number of big tech firms hold a large part of the world's data, huge opportunities lie ahead for Europe. Rapidly increasing amounts of data will be generated in the next years and storage shifts from the cloud to the edge. The EU can build on a strong legal framework in data protection, fundamental rights, safety and cyber-security; its internal market; and a large degree of interconnection in public services.
Citizens, businesses and organisations should be empowered to make better decisions based on insights gleaned from non-personal data. That data should be available to all, whether public or private, start-up or giant.
TheEuropean data strategy presented today aims to enhance the use of data, which will bring enormous benefits to citizens and businesses. It will enable the development of new products and services and will lead to productivity gains and resource efficiency for businesses and better services provided by the public sector. It can for example help develop personalised medicine for patients, improve mobility for commuters or contribute to Europe becoming the first climate neutral continent by 2050.
What is the aim of the data strategy?
The aim of the strategy is to create a genuine single market for data, where personal and non-personal data, including confidential and sensitive data, are secure and where businesses and the public sector have easy access to huge amounts of high quality data to create and innovate. It will be a space where all data-driven products and services fully respect EU rules and values. This will ensure Europe's technological sovereignty in a globalised world and unlock the enormous potential of new technologies like AI.
How does the data strategy relate to the General Data Protection Regulation?
Every day, people generate ever-increasing amounts of data through their daily activities. Its collection and reuse need to respect the rights and interests of the people first, in line with European values and rules. With the General Data Protection Regulation (GDPR), the EU has laid down a solid basis for a human-centric data economy by ensuring that individuals remain in full control of their data. This has made the EU a source of inspiration for the protection of privacy in many countries worldwide.
At the same time, individuals could benefit from technical tools and standards that make the exercise of their rights, in particular their right to data portability, simple and easy. This would also enable novel data flows, protect consumers and foster competition.
The data strategy presented today will empower people to have a stronger say on who can access the data they generate, including personal IoT data, and how it is used through personal data spaces. This could, for example, be supported by having stricter requirements on interfaces for real-time data access or by guaranteeing the neutrality of personal data spaces.
How can even more data be made available for reuse?
The legislative framework proposed in the data strategy would reinforce essential data governance structures and mechanisms in Member States and at the EU level to make more data available for reuse, with full respect of the data protection legislation.
This would help to prioritise standards and a more harmonised datasets to foster data interoperability within and across sectors; facilitate the access to and reuse of sensitive data such as health or social data for scientific research purposes (including for AI), in compliance with data protection legislation; help people make their data available for the common good for researchers to innovate for the benefit of society.
How will data be used in a way that benefits EU citizens?
Data can give insights that help combat emergencies, such as floods and wildfires, make our cities greener and cleaner, help people live longer and healthier lives. The existing Open Data Directive already makes vast amounts of data available for reuse for the benefit of society. Business-to-government data sharing can be a game-changer for providing general welfare in the EU.
The strategy on data intends to make more privately and publicly held data available by opening up public sector datasets of high commercial and societal value, such as environmental data and earth observation data; facilitating the use of publicly held sensitive data for scientific research and for the common good; exploring the creation of EU-wide legislation on the use of private sector data by the public sector for the common good.
How will the European data strategy help businesses?
Access to data is crucial to ensure competition and to create new business opportunities for smaller and larger firms. Companies need common standards and clear rules on how data transfers should take place. This also requires investments in new technologies and infrastructures so that data is the basis of future innovative products, services and improved efficiency.
Businesses should also be free to decide to whom and under what conditions access can be granted to their non-personal data. The Commission already started to address this problem with non-binding guidelines on businesses-to-business data sharing, which aimed to create fair and open markets for IoT-generated data.
Finally, the Commission envisages to propose a 'Data Act' to look at different types of data sharing scenarios and ways to empower individuals so that they become more involved in the data economy.
How can data contribute to the common good?
Data can give insights that help combat emergencies, such as floods and wildfires, make our cities greener and cleaner, and help people live longer and healthier in a secure environment. The existing Open Data Directive already make vast amounts of data available for reuse for the benefit of society. There are, however, some valuable but highly sensitive datasets gathered by some public institutions, falling outside the scope of that Directive, which could be reused for the common good under some strict conditions. For example, the reuse of publicly held health records or social data could help develop personalised medicine or advance research to find cures for specific diseases. Companies also collect huge amounts of data useful to society. If the public sector could access and reuse certain private sector data, it would be able to improve public services and policies.
What are the next steps?
The Commission will present later this year further measures, such as a Digital Services Act to establish clear rules for all businesses to access the Single Market, to strengthen the responsibility of online platforms and to protect fundamental rights. It will also propose a review of the eIDAS regulation, allowing for a secure electronic identity that puts people in control of the data they share online. Furthermore, the EU will put a strong emphasis on cybersecurity by promoting cooperation through a Joint Cyber Unit that protects critical European infrastructure and strengthens the cybersecurity single market. Finally, Europe will continue to build alliances with global partners, leveraging its regulatory power, capacity building, diplomacy and finance to promote the European digitalisation model internationally.
The White Paper on Artificial Intelligence is open for public consultation until 19 May 2020. The Commission is also gathering feedback on the data strategy. Based on the input received, the Commission is planning to take further action to support the development of trustworthy AI and a data-agile economy.
European Commission presents strategies for data and Artificial Intelligence
Today, the Commission unveils its ideas and actions for a digital transformation that works for all, reflecting the best of Europe: open, fair, diverse, democratic and confident. It presents a European society powered by digital solutions that put people first, opens up new opportunities for businesses, and boosts the development of trustworthy technology to foster an open and democratic society and a vibrant and sustainable economy. Digital is a key enabler to fighting climate change and achieving the green transition. The European data strategy and the policy options to ensure the human-centric development of Artificial Intelligence (AI) presented today are the first steps towards achieving these goals.
The President of the Commission, Ursula von der Leyen, said: "Today we are presenting our ambition to shape Europe's digital future. It covers everything from cybersecurity to critical infrastructures, digital education to skills, democracy to media. I want that digital Europe reflects the best of Europe – open, fair, diverse, democratic, and confident."
Executive Vice-President for A Europe Fit for the Digital Age, Margrethe Vestager, said: "We want every citizen, every employee, every business to stand a fair chance to reap the benefits of digitalisation. Whether that means driving more safely or polluting less thanks to connected cars; or even saving lives with AI-driven medical imagery that allows doctors to detect diseases earlier than ever before."
Commissioner for Internal Market,Thierry Breton, said: "Our society is generating a huge wave of industrial and public data, which will transform the way we produce, consume and live. I want European businesses and our many SMEs to access this data and create value for Europeans – including by developing Artificial Intelligence applications. Europe has everything it takes to lead the 'big data' race, and preserve its technological sovereignty, industrial leadership and economic competitiveness to the benefit of European consumers."
Europe as a trusted digital leader
Digital technologies, if used with purpose, will benefit citizens and businesses in many ways. Over the next five years, the Commission will focus on three key objectives in digital:
· Technology that works for people;
· A fair and competitive economy; and
· An open, democratic and sustainable society.
Europe will build on its long history of technology, research, innovation and ingenuity, and on its strong protection of rights and fundamental values. New policies and frameworks will enable Europe to deploy cutting-edge digital technologies and strengthen its cybersecurity capacities. Europe will continue to preserve its open, democratic and sustainable society and digital tools can support these principles. It will develop and pursue its own path to become a globally competitive, value-based and inclusive digital economy and society, while continuing to be an open but rules-based market, and to work closely with its international partners.
Europe as a leader in trustworthy Artificial Intelligence
Europe has all it needs to become a world leader in Artificial Intelligence (AI) systems that can be safely used and applied. We have excellent research centres, secure digital systems and a robust position in robotics as well as competitive manufacturing and services sectors, spanning from automotive to energy, from healthcare to agriculture.
In its White Paper presented today, the Commission envisages a framework for trustworthy Artificial Intelligence, based on excellence and trust. In partnership with the private and the public sector, the aim is to mobilise resources along the entire value chain and to create the right incentives to accelerate deployment of AI, including by smaller and medium-sized enterprises. This includes working with Member States and the research community, to attract and keep talent. As AI systems can be complex and bear significant risks in certain contexts, building trust is essential. Clear rules need to address high-risk AI systems without putting too much burden on less risky ones. Strict EU rules for consumer protection, to address unfair commercial practices and to protect personal data and privacy, continue to apply.
For high-risk cases, such as in health, policing, or transport, AI systems should be transparent, traceable and guarantee human oversight. Authorities should be able to test and certify the data used by algorithms as they check cosmetics, cars or toys. Unbiased data is needed to train high-risk systems to perform properly, and to ensure respect of fundamental rights, in particular non-discrimination. While today, the use of facial recognition for remote biometric identification is generally prohibited and can only be used in exceptional, duly justified and proportionate cases, subject to safeguards and based of EU or national law, the Commission wants to launch a broad debate about which circumstances, if any, might justify such exceptions.
For lower risk AI applications, the Commission envisages a voluntary labelling scheme if they apply higher standards.
All AI applications are welcome in the European market as long as they comply with EU rules.
Europe as a leader in the data economy
The amount of data generated by businesses and public bodies is constantly growing. The next wave of industrial data will deeply transform the way we produce, consume and live. But most of its potential remains unfulfilled. Europe has everything it takes to become a leader in this new data economy: the strongest industrial base of the world, with SMEs being a vital part of the industrial fabric; the technologies; the skills; and now also a clear vision.
The objective of the European data strategy is to make sure the EU becomes a role model and a leader for a society empowered by data. For this, it aims at setting up a true European data space, a single market for data, to unlock unused data, allowing it to flow freely within the European Union and across sectors for the benefit of businesses, researchers and public administrations. Citizens, businesses and organisations should be empowered to make better decisions based on insights gleaned from non-personal data. That data should be available to all, whether public or private, start-up or giant.
To achieve this, the Commission will first propose to establish the right regulatory framework regarding data governance, access and reuse between businesses, between businesses and government, and within administrations. This entails creating incentives for data sharing, establishing practical, fair and clear rules on data access and use, which comply with European values and rights such as personal data protection, consumer protection and competition rules. It also means to make public sector data more widely available by opening up high-value datasets across the EU and allowing their reuse to innovate on top.
Second, the Commission aims at supporting the development of the technological systems and the next generation of infrastructures, which will enable the EU and all the actors to grasp the opportunities of the data economy. It will contribute to investments in European High Impact projects on European data spaces and trustworthy and energy efficient cloud infrastructures.
Finally, it will launch sectoral specific actions, to build European data spaces in for instance industrial manufacturing, the green deal, mobility or health.
The Commission will also work to further narrow the digital skills gap among Europeans, and explore how to give citizens better control over who can access their machine-generated data.
Next Steps
As set out in the strategy presented today, the Commission will present later this year a Digital Services Act and a European Democracy Action Plan, propose a review of the eIDAS regulation, and strengthen cybersecurity by developing a Joint Cyber Unit. Europe will also continue to build alliances with global partners, leveraging its regulatory power, capacity building, diplomacy and finance to promote the European digitalisation model.
The White Paper on Artificial Intelligence is now open for public consultation until 19 May 2020. The Commission is also gathering feedback on its data strategy. In light of the input received, the Commission will take further action to support the development of trustworthy AI and the data economy
Background
Since 2014, the Commission has taken a number of steps to facilitate the development of a data-agile economy such as the Regulation on the free flow of non-personal data, the Cybersecurity Act, the Open Data Directive and the General Data Protection Regulation.
In 2018, the Commission presented for the first time an AI strategy, and agreed a coordinated plan with Member States. The framework for AI presented today also builds on the work carried out by the High-Level Expert Group on Artificial Intelligence, which presented their Ethics Guidelines on trustworthy AI in April 2019.
In her Political Guidelines, Commission President Ursula von der Leyen stressed the need to lead the transition to a healthy planet and a new digital world. In that context, she announced to kick-start the debate on human and ethical Artificial Intelligence and the use of big data to create wealth for societies and businesses during her first 100 days in office.