Less than half of EU travellers are aware of EU Passenger Rights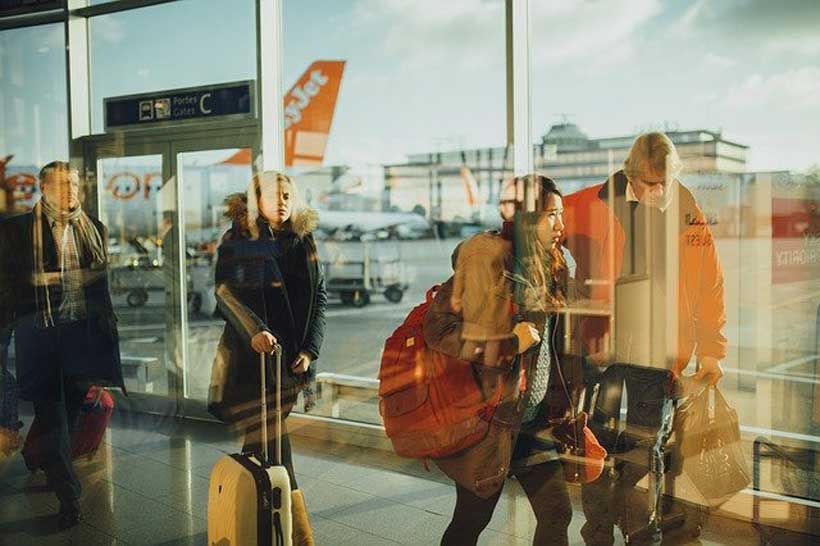 The European Commission today released the results of a Eurobarometer survey on passenger rights in the European Union (EU). According to the survey, 43% of EU citizens who have travelled by air, long-distance rail, coach, ship or ferry in the previous 12 months ('travellers') know that the EU has put in place rights for passengers.
Commissioner for Transport Adina Vălean said: "The European Union is the only area in the world where citizens are protected by a full set of passenger rights. However, these rights need to be better known and easier to understand and enforced. Our rules should also provide more legal certainty to passengers and the industry. This is why the Commission proposed to modernise air and rail passenger rights.We now need Council and the European Parliament to swiftly reach agreement on them to ensure that people travelling in the EU are effectively protected."
Passenger rights are defined at EU level. They are applied by transport providers and enforced by national bodies. Disparities between national practices can make it hard for passengers to get a clear picture of what to do and to whom to turn, especially as passengers often move across EU borders.
The Commission has already stepped up efforts to make passenger rights clearer, and to raise awareness about these rights. The Commission has done so through legislative proposals for air and rail passenger rights, through guidelines, and through regular communication about relevant case law. The Commission also launched an awareness-raising campaign.
More results from the survey:
32% of all respondents (including those who did not travel with one of the transport modes referred to above in the last 12 months) know passenger rights exist in the EU, for air, rail, coach or ship or ferry transport. But only 14% are specifically aware for air travel, 8% for rail, 5% for coach and 3% for travel by ship or ferry. Respondents who have travelled by at least one of these modes are more likely to be aware of passenger rights (43% vs 32%), although this remains below 50%.
The percentage of travellers who feel they were well informed about their rights by transport companies before travelling varies by transport mode: 40% for air passengers, 29% for ship or ferry passengers, 26% for rail passengers and 26% for coach passengers. Percentages are even lower for information received during and after travel.
Respondents who have experienced disruption during air travel are more likely to have complained than those using other modes: 37% of air passengers vs 26% of coach passengers, 24% of rail passengers, and 18% of ship or ferry passengers complained. All modes combined: 26%. Among respondents who experienced a travel disruption but did not make an official complaint (72%), the most likely reason for not complaining was the feeling that it was useless to do so (45%), followed by the amount of money involved being seen as too small (25%).
Of those who have experienced air travel disruption over the last 12 months, 53% indicated that the airline offered some form of help (either food and drinks or alternative flight, reimbursement, financial compensation, accommodation, etc.), whether passengers complained or not. Only 43% of rail passenger respondents, and 38% who had travelled by coach, ship or ferry indicated that transport companies offered help in case of disruptions.
55% of respondents who complained to the transport company about disruption say they were satisfied by the way their complaint was dealt with, but only 37% of those who had experienced a disruption claimed to be satisfied with the way the transport company informed them about complaints procedures.
A large majority (81%) of those who have at some point requested assistance for a person with a disability or reduced mobility (i.e. 8% of respondents) declare themselves satisfied with the transport company's response. Fewer (60%) expressed satisfaction when more than one mode was used.
Next steps
The survey results will feed into two ongoing legislative procedures, on rail and air passenger rights, as well as evaluations of the rights of bus & coach passengers, the rights of ship and ferry passengers, and the rights of air passengers with disabilities or reduced mobility. Accessibility to multimodal transport for these passengers, as well as other travellers, will also be considered in this context.
Background information
The survey was conducted between 19 February and 4 March 2019, and involved interviewing 27,973 EU citizens.
EU legislation to protect passenger rights and ensure they are not lost in a myriad of national rules has been introduced for all transport modes – this is unique in the world, no other continent offers passengers of all modes such protection.
Cambodia loses duty-free access to the EU market over human rights concerns
As of 12 August, some of Cambodia's typical export products such as garments, footwear and travel goods are subject to the European Union's customs duties. The EU's decision to partially withdraw Cambodia's duty-free quota-free access to the EU market is now effective. The preferential treatment enjoyed by Cambodia under "Everything But Arms" (EBA) – the EU's trade arrangement for Least Developed Countries – is now temporarily lifted due to serious and systematic concerns related to human rights ascertained in the country. The EU enforces this measure while staying open to engage with Cambodia on the necessary reforms.
Commissioner for Trade Phil Hogan said: "We have provided Cambodia with trade opportunities that let the country develop an export-oriented industry and gave jobs to thousands of Cambodians. We stand by their side also now in the difficult circumstances caused by the pandemic. Nonetheless, our continued support does not diminish the urgent need for Cambodia to respect human rights and labour rights. I stand ready to continue our engagement and to restore fully free access to the EU market for products from Cambodia provided we see substantial improvement in that respect."
The withdrawal of preferential access to the EU market concerns approximately 20% of Cambodia's exports to the EU. Cambodia may still export those products to the EU but they will be subject to general tariffs applicable to any other member of the World Trade Organization. The remaining 80% of Cambodia's exports continue to enjoy preferential (duty-free, quota-free) access to the EU market.
The Commission, together with the European External Action Service (EEAS), will continue its enhanced engagement with Cambodia. The EU will keep on monitoring the situation in the country, with a particular focus on current restrictions in the areas of freedom of expression and civil and political rights, as well as land disputes and labour rights in the context of the ongoing reforms.
The EU is aware of the significant impact of the coronavirus pandemic on Cambodia's economy and employment and stands ready to support the country in its fight against the coronavirus crisis and towards economic recovery. This, however, does not waive the urgent need to ensure respect for human rights and labour rights in Cambodia.
Since February 2020, when the EU's decision on partial withdrawal was taken, the Cambodian Government could at any time have taken the necessary steps to fulfil the conditions allowing the European Union to fully restore EBA preferential access to the EU market. This remains the case.
The Cambodian authorities should take action to restore political freedoms in the country, to re-establish the necessary conditions for a credible, democratic opposition and to initiate a process of national reconciliation through genuine and inclusive dialogue. The Commission and the EEAS have outlined the necessary actions to the Cambodian authorities on numerous occasions, as well as in the Commission's Delegated Regulation. Actions include the reinstatement of the political rights of opposition members and the repeal or revision of laws, such as the Law on Political Parties and the Law on Non-Governmental Organisations. If the government of Cambodia shows significant progress, particularly on civil and political rights, the Commission may review its decision and reinstate tariff preferences under the "Everything But Arms" arrangement, in line with the provisions of the EU Generalised Scheme of Preferences.
Background
The "Everything But Arms" (EBA) arrangement is part of the EU's Generalised Scheme of Preferences (GSP). The GSP allows vulnerable developing countries to benefit from lower duties or duty-free exports to the EU, and hence stimulate their economic growth. It is a one-way arrangement: it does not require reciprocity vis-a-vis EU exports. Through the EBA arrangement, the EU grants duty-free and quota-free access to its market for all products – except arms and ammunition – from Least Developed Countries (as defined by the United Nations). Under the GSP Regulation, tariff preferences may be suspended in the case of "serious and systematic violation of principles" laid down in the international human rights and labour rights conventions listed in an annex to the GSP Regulation.
Based on serious concerns about the deterioration of political, human, land and labour rights in Cambodia, in February 2019, the Commission opened a procedure for a withdrawal of the EBA preferences granted to Cambodia. On 12 November 2019, the Commission submitted to Cambodia a report demonstrating serious and systematic violations of key principles of the International Covenant on Civil and Political Rights (ICCPR) linked to political participation, freedom of expression and freedom of association in Cambodia. At the same time, despite remaining serious concerns, the report underlined tangible progress in solving land disputes in the sugar sector and with respect to labour rights. Following a period for comments, on 12 February 2020, the Commission adopted a Delegated Regulation on a temporary and partial withdrawal of tariff preferences granted to Cambodia under the EBA. The Regulation entered into force on 25 April 2020 and takes effect as of 12 August 2020.
Commission concludes talks to secure future coronavirus vaccine for Europeans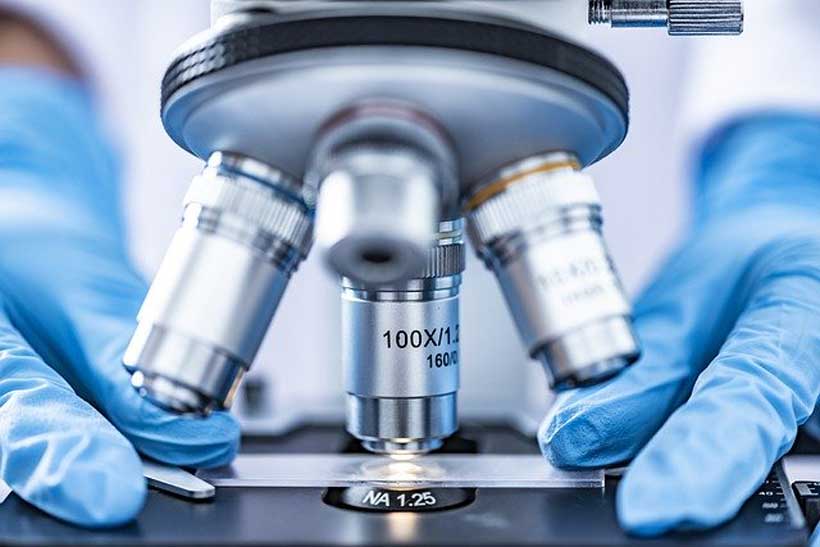 The European Commission has concluded exploratory talks with a pharmaceutical company to purchase a potential vaccine against COVID-19. The envisaged contract with Sanofi-GSK* would provide for an option for all EU Member States to purchase the vaccine. It is envisaged that, once a vaccine has proven to be safe and effective against COVID-19, the Commission would have a contractual framework in place for the purchase of 300 million doses, on behalf of all EU Member States. The Commission continues intensive discussions with other vaccine manufacturers.
President von der Leyen said: "The European Commission does all in its power to ensure that Europeans have rapid access to a vaccine that is safe and protects them from coronavirus. Today's step with Sanofi-GSK is a first important cornerstone of a much broader European Vaccines Strategy. More will follow soon. We are in advanced discussions with several other companies. While we do not know today which vaccine will work best in the end, Europe is investing in a diversified portfolio of promising vaccines, based on various types of technologies. This increases our chances to obtain rapidly an effective remedy against the virus. A vaccine would be a truly global good. We are committed to help secure access also for more vulnerable countries to find their way out of this crisis."
Stella Kyriakides, Commissioner for Health and Food Safety, said: "A safe and effective COVID-19 vaccine is the surest exit strategy from the crisis. For that reason, we have been negotiating a united EU approach to secure doses of promising vaccine candidates in recent weeks. Today's announcement of the conclusion of exploratory talks with Sanofi-GSK is the first important step in this direction, to provide equal access to the vaccine for our citizens."
The exploratory talks concluded today are intended to result in an Advance Purchase Agreement to be financed with the Emergency Support Instrument, which has funds dedicated to the creation of a portfolio of potential vaccines with different profiles and produced by different companies.
The European Commission is also committed to ensuring that everyone who needs a vaccine gets it, anywhere in the world and not only at home. No one will be safe until everyone is safe.
This is why it has raised almost €16 billion since 4 May 2020 under the Coronavirus Global Response, the global action for universal access to tests, treatments and vaccines against coronavirus and for the global recovery.
The Commission is also ready to explore with international partners if a significant number of countries would agree to pool resources for jointly reserving future vaccines from companies for themselves as well as for low and middle-income countries at the same time. The high-income countries could act as an inclusive international buyers' group, thus accelerating the development of safe and effective vaccines and maximise access to them for all who need it across the world.
Background
The European Commission presented on 17 June a European strategy to accelerate the development, manufacturing and deployment of effective and safe vaccines against COVID-19. In return for the right to buy a specified number of vaccine doses in a given timeframe, the Commission would finance part of the upfront costs faced by vaccines producers in the form of Advance Purchase Agreements. Funding provided would be considered as a down-payment on the vaccines that will actually be purchased by Member States.
Since the high cost and high failure rate make investing in a COVID-19 vaccine a high-risk decision for vaccine developers, these agreements will therefore allow investments to be made that otherwise would simply probably not happen.
Sanofi-GSK's vaccine candidate is planning to seek marketing authorisation from EMA in June 2021, following Phase III clinical trials yielding the induction of a promising immune response.
European Commission strengthens support for treatment through convalescent plasma
European Commission has invited more than 200 blood-collection services around the EU to apply for funding for the purchase of plasmapheresis equipment, i.e. equipment that takes plasma from donors. The aim of this action is to support the treatment of new COVID-19 patients who are fighting the disease, by increasing EU capacity to collect convalescent plasma, i.e. plasma from recovered COVID-19 patients. This action is part of the Emergency Support Instrument (ESI). Grants will be provided to public and NGO blood-collection services authorised to collect plasma.
This action demonstrates the Commission's commitment to developing therapeutics, as specified in the EU health preparedness for possible future outbreaks communication.
Stella Kyriakides, Commissioner for Health and Food Safety, said: "Convalescent plasma could be a promising treatment for COVID-19.With the financing we put forward today, we are able to go a step further in plasma collection and I invite all relevant stakeholders to make use of it. We will continue to explore all possible options to support the development and access to safe and effective treatments for COVID-19 to protect our citizens. This remains our primary objective in the weeks and months ahead."
The treatment consists of transfusing convalescent plasma to sick patients to boost their immunity and ability to fight the disease. Plasma transfusion is also used to purify antibodies to make a COVID-19 specific medicinal product (immunoglobin) as short-term alternative to vaccines. This product is given as a prophylactic injection to patients, vulnerable persons and healthcare workers, or as a treatment. The efficacy of these treatments is being investigated worldwide, including in an EU research project funded by Horizon 2020. Preliminary results are promising while results from full clinical trials are forthcoming.
These treatments rely on the collection of large quantities of convalescent plasma donated by recovered patients.
At the moment, almost 75% of plasma collected by public blood services and the Red Cross is done via donations of whole blood, from which the plasma is then separated. This is a much less efficient collection method compared with plasmapheresis – a bedside process where plasma is taken from the donor whilst the other blood components are returned to the donor. In case of plasmapheresis, donors can donate higher volumes of plasma at one time and can donate once every 2 weeks compared with once every 3-4 months for whole blood donors. Additionally, 'super donors' – donors whose plasma is particularly rich in antibodies – can be asked to give donations many times over a period of months.
The invitation is valid for a month, and has a budget of €40 million funded through the Emergency Support Instrument. The allocation of grants will be done according to the needs expressed by Member States' blood-collection services
The budget will support the purchase of a number of plasmapheresis machines and associated equipment, including collection kits, storage facilities, the testing and characterisation of plasma and organisational programmes.
Background Information
Adopted by the Council in April 2020, the Emergency Support Instrument (ESI) allows the EU to provide emergency support addressing the human and economic consequences of a crisis such as the ongoing pandemic.
The ESI supports Member States in their efforts to address the COVID-19 pandemic in a strategic and coordinated manner at European level.
In the health area, the ESI is already being used to help address Member States' ongoing needs and to contribute to preparedness for future outbreaks and a possible second wave. In particular, the ESI is supporting the transport of essential goods, medical teams and patients and is financing a facility to procure essential medical products for stockpiling and/or distribution to Member States.
Under the procurement facility, a contract was signed on 28 July to secure doses of the therapeutic Remdesivir for around 30,000 patients across the EU. Some 10 million masks to protect healthcare workers have also been purchased and delivery through batches is on-going.
A significant part of the budget available under the ESI will be used to secure the production of vaccines in the EU and sufficient supplies for its Member States through Advance Purchase Agreements with vaccine producers, in line with the EU Vaccines Strategy.