Guide to Excellent Password Managing
With the threat of cybercrime not likely to disappear any time soon, the need to have secure passwords has never been greater. In the years to come, it is likely that this will continue to be the case. So, if you are looking to prevent cybercriminals from gaining access to your online accounts, you'll need to take the necessary precautions.
Thankfully, it is now easier than ever to manage your passwords – all thanks to the wide availability of password managers including Nordpass. By using a tool such as Nordpass, you'll be able to take on board the insights provided by cybersecurity experts who continually express the need to have secure and unique passwords for each and every one of your accounts. Continue reading as we take a closer look at excellent password management in our complete guide.
Make use of a password manager
A common complaint among internet users is that they have such a large number of passwords to remember. Thankfully, this needn't be an issue anymore as password managers have made this process incredibly simple. All that you need to do is remember one master password, and the password manager will do the rest.
You may be tempted to use a built-in password management tool such as one that is available via web browsers including Google Chrome or Firefox. But in the current day and age, you can never be too careful. So, it's worth making use of a dedicated password manager, with one that uses solid encryption to protect your passwords undoubtedly being the best choice.
With plenty of password managers out there on the market, you're certainly spoilt for choice in the current day and age. There are options that won't cost you a penny to install and use, whereas others work using a subscription-based model. So, regardless of your requirements, there sure to be a suitable option for you.
Ensure that each one of your passwords is strong and unique
One thing that millions of people across the globe are guilty of is using the same passwords across their online accounts. In a world where cybercrime is rife, this is something that you should absolutely avoid. After all, if a hacker is able to guess a password to one of your accounts, this will mean that other online accounts using the same password will also become vulnerable.
What's more, the 2019 Verizon Data Breach Investigations Report (DBIR) even discovered that more than 80% of data breaches were a direct result of using poor passwords. For that reason, it is highly recommended that you do not use easily guessable passwords such as your date of birth, or simple numerical sequences such as '123456'.
To give you more of an idea on how to generate a secure password, it is best to use a combination of letters, numbers, and special characters. If you do decide to use special characters, it's worth spreading them out as much as possible as opposed to placing them at the beginning and/or end. The sweet spot in terms of characters is a range of between 12-15 as this makes guessing your password far more difficult for hackers.
Using a password manager will enable you to easily set strong and unique passwords for each of your accounts, many of which can be generated using the password manager itself. Once you've done this, it will no longer be an easy process to crack your password. Plus, making them unique ensures that hackers won't be able to gain easy access to your other online accounts in any instance where a certain website or service you use becomes subject to a data breach.
Use two-factor authentication
Many websites and services now offer the ability to add an additional layer of protection during the logging in process. This is called two-factor authentication – a process which sends a unique code usually by SMS or email which you will need to enter online before you can login to an account of yours.
This is a great way to prevent any unauthorised access to your accounts, as you will be alerted immediately as to when an unrecognised device attempts to make a login. So, if this particular feature is offered on a website or service that you use, it's well worth making use of it.
Conclusion
So, that concludes our complete guide to excellent password managing! By this point, it should be clear to you that effectively managing your passwords is the key to preventing any unauthorised access to your online accounts.
Therefore, if you haven't already done so, you should definitely take the time out to give your online accounts a password overhaul and ensure that they are all unique and as strong as possible. When combined with a solid password manager and two-factor authentication, you will be in a far better position to keep any opportunist thieves at bay.
Millions of Moscow residents manage their everyday lives through their smartphones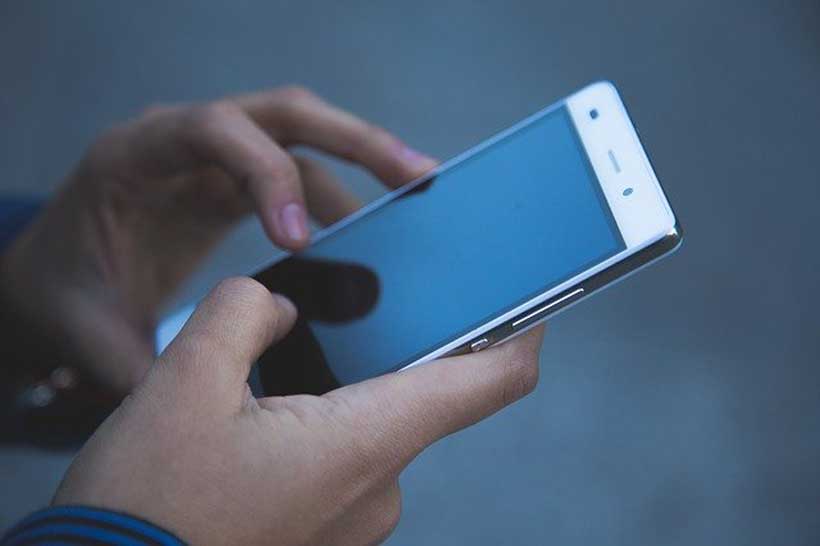 The creators of My Moscow, a mobile application of the Russian capital's urban services, have analysed how and why Muscovites use it. It turned out that, more often than not, the city's residents prefer to pay bills and submit water and electricity meter readings via their smartphone.
The mobile app appeared in the Russian capital at the beginning of 2019, and its first functions allowed to solve the simplest housing and utility services: to enter meter readings and pay bills. Since its launch, the app has already been downloaded more than three million times. Now it can be used to make an appointment with a doctor or for a COVID-19 test, get a referral for an antibody test and coronavirus vaccination, get information on children's school performance and even check the history of a car in Moscow before buying it. Muscovites appreciated the convenience of paying bills through the app service – in August 2021, the number of payments made online using a smartphone doubled. People pay utility bills, car fines, children's extracurricular activities – payment takes only a couple of minutes, and the Russian payment system allows making these transfers without commission. In addition, the My Moscow app has recently introduced a charity service, through which every user can donate money to verified foundations. Muscovites do not ignore the opportunity to help: since the launch of the function in the app, users have transferred 245,000 rubles to charity.
The city services app is constantly being updated: not only does it change the design or add new functions, but also integrates new technologies. In the near future, a voice assistant will be added to the My Moscow service. It is currently available to 40% of users in test mode, but by the end of the year, it will work in smartphones of all app owners. Voice assistant knows how to show homework and children's school schedule, dates of scheduled hot water outages, helps cancel a doctor's appointment, and answers popular questions, such as how to transfer a child to another school or get an international passport. The assistant is being actively trained, and by the end of the year it will help Muscovites to view electronic medical records, look at children's school grades, pay fines, receive data on utility and educational bills.
In October 2020, My Moscow mobile app won the silver prize in the Smart Sustainable City Awards of the World Organisation for Smart Sustainable Cities (WeGO) in the Government Efficiency category. In Russia, people actively use digital services to resolve everyday issues, and the experience of using the My Moscow app showed that 60% of city residents prefer to use these features specifically from a smartphone. Every month, app users access the digital city services more than 500,000 times, which is efficient and saves time in managing everyday life in the rhythm of the megacity.
Do You Really Need Name-Brand Cartridges?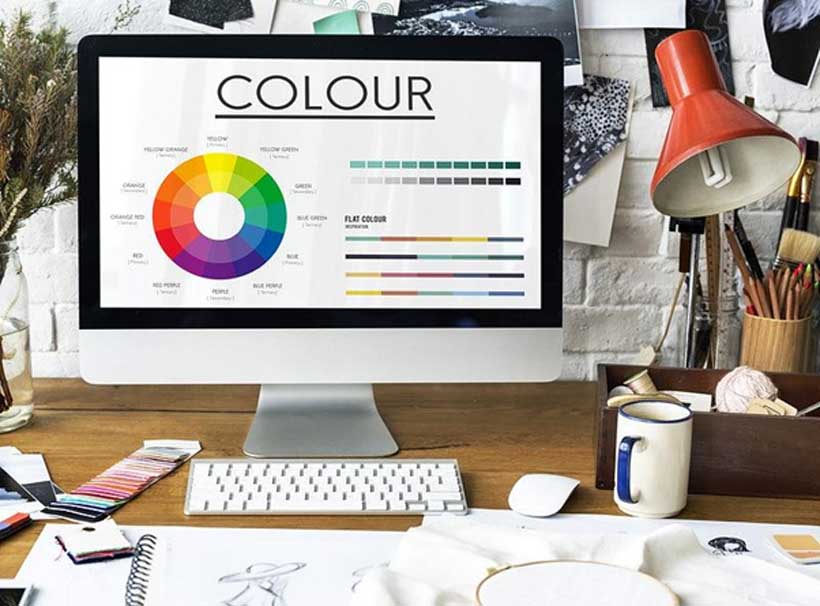 Cartridges from printer manufacturers like Hewlett-Packard are notoriously expensive. Considering the price of their basic equipment, ink may cost almost as much as the machines. This economic model has been raising eyebrows for many years. Customers are looking for affordable alternatives, and this global demand is met by the generic cartridge industry. Discovered the best ways to buy inkjet cartridges in Canada.
In recent years, the market for alternative replacements has evolved a lot. You can get excellent quality of printing, free shipping and extended warranties from stores like Smart Ink. For example, the HP 950 ink you can buy at this shop costs under $28, while the full pack from the manufacturer costs well over $100. Here is how to choose the best cheaper replacement for your inkjet cartridge whatever the brand.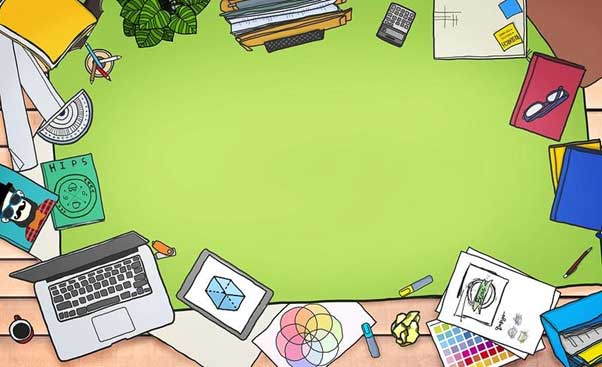 How to Save Money
Consumers can slash their expenses if they purchase original products from independent brands or recycled OEM cartridges. Both options offer substantial savings, particularly in the long run. The best providers comply with international quality standards, which guarantees trouble-free printing (CE, ISO 9001, ISO 14000, Reach, STMC). Here is how these types of products compare.
1. Remanufacturing
Original cartridges may be recycled. This process is known as remanufacturing, and it is based on the reuse of the original shell and internal components (with selective replacements if necessary). Essentially, used cartridges are emptied, thoroughly cleaned and filled with fresh ink, so they can be installed again.
This is the most sustainable method, as it reduces waste. Instead of buying a brand-new cartridge every time you need ink, you get a recycled product. Previously, consumers would take their old products to service providers at physical locations. Today, it is much easier to purchase these products online with free shipping, a money-back guarantee, and other benefits.
2. Compatible Products
Since the first compatible cartridges emerged, printer manufacturers have tried to prohibit them. Fortunately for consumers, their lawsuits have failed. Products from third-party brands are legal, and they are also much more affordable than the OEM supplies. Both the cartridges and the ink come from the same companies. These products are designed for particular models of printers.
The equipment manufacturers may issue firmware updates preventing the machines from recognizing non-original ink. This restriction is easy to circumvent — just turn off the updates and use any supplies you like. When shopping around, pay attention to the following:
Certified quality (compliance with standards listed above)
Positive reputation of the store
A money-back guarantee
Updated chips
XL volume
Free shipping
Sustainable production
Reliable packaging
Printer Economics
Popular printer manufacturers sell affordable equipment with expensive consumable supplies. This lets them attract new buyers and profit from the ink for years. However, savvy customers know better than to follow their recommendations. Generic cartridges and remanufactured products offer great value for money — just do a bit of research to find trusted stores in your area.
What Is A Mac Data Recovery Software & How Does It Work
With the advent of technology, data storage remains a crucial element of business and communication. Whether using a Windows PC, Android, or macOS, you need versatile software to secure your data. If you continuously use MacOS, you need good Mac data recovery software.
Of course, most people still use some of the simplest ways to free up space by finding and deleting files and folders that are no longer needed. Whether these files were downloaded or shared to your MacBook, deleting them to create more space is a straightforward process. However, it is better not to fret, as recovering files that have been accidentally deleted is equally simple and easy.
There are several good data recovery software you can install and use to recover files and folders. You can easily use this software to recover deleted files on Mac, including finding and removing duplicate files, clearing temporary files, and emptying all the trash cans.
In this article, we focus on explaining more about Mac data recovery software and how they work. The article will help you better understand Mac data recovery software, how they work, and how to choose the best to use with your system.
Mac Data Recovery Software
The best data recovery software for Mac will help you:
Recover data from crashed or non-booting Mac
Recover deleted documents, emails, videos, audios, and photos
Protect macOS Big Sur and lower versions
Support data recovery from USB corruption, unrecognized drives, and partition loss
Let's look at one of the best data recovery software for Mac – Disk Drill for Mac.
Disk Drill For Mac
Disk Drill, developed by Cleverfiles, is the free data software for Mac OS X. in addition to having previewing capabilities for recovered files and folders, Disk Drill Basic contains several other functionalities such as Guaranteed Recovery and Recovery Vault, boot disk maker, lost partition restoration and so on. This makes Disk Drill one of the best Mac data recovery software to use.
Also, the software works on both internal and external hard drives, SD cards, USB flash drives, and many other external appliances that you can connect to your Mac.
The latest version of the software has an extensive database of file signatures that can be recovered from drives even when your devices are formatted. Besides, the software uses very efficient and quick scanning algorithms.
If you are using macOS and think that this software may become obsolete after some usage time, you are wrong. Disk Drill Data Recovery for Mac is constantly updated and supported by committed teams to cover all the cases of data corruption that may result from the loss of power, improper removal of a device, etc. Below are some of the main features that make Disk Drill a top data recovery software for Mac:
Guarantee Recovery is a background service that saves a copy of each file to a user-specific folder. Both the data protection modules significantly reduce the chances of permanently losing critical data.
Recovery Vault provides an extra layer to the Mac trash bin that references the deleted files on Mac. The data recovery feature provides the ability to recover lost data from a byte-to-byte cone version of the device and even partitions without risking the original storage source.
Other available tools for free include Disk Health Monitor, Time Machine Recovery, Emergency Recovery Boot Drive, Duplicate File Finder, and Mac Cleaner.
Disk Drill, therefore successfully manages the balance between essential features for casual users and those advanced features required by professional and enterprise users.
How Does It work?
1. Clean Up Your Mac
The apps help you get rid of temporary files, uninstall unwanted applications, clean up additional languages, delete big files stored in the mail, among other locations.
Disk Drill has significant features of cleaning applications and will help you get rid of duplicate files too quickly.
2. Find And Remove Duplicate Files
Disk Drill helps you by quickly finding and removing duplicate data on your Mac.
3. Empty The Trash Cans
Emptying the trash cans is the other way to empty or clean up space on Mac. Usually, when you delete files, they are sent to the trash can for storage so that you can easily recover them.
4. Uninstall Applications
You may have installed several apps in the Mac that you no longer use. Such apps take up much space on your device, and you can remove them with Disk Drill to free up space.
5. Clean Out Temporary Files
Many people still retain files they have used in their MacBook. Such files will be taking up your disk space without adding any value. Cleaning the temporary files is an excellent way to free up some space for more important files.
Other Mac Data Recovery Software To Consider
Apart from Disk Drill, other software that is also considered among the best recovery apps on Mac include:
PhotoRec For Mac
EaseUS Data Recovery Wizard for Mac
MiniTool Power Data Recovery for Mac
Softtote Mac Data Recovery