Guide to Excellent Password Managing
With the threat of cybercrime not likely to disappear any time soon, the need to have secure passwords has never been greater. In the years to come, it is likely that this will continue to be the case. So, if you are looking to prevent cybercriminals from gaining access to your online accounts, you'll need to take the necessary precautions.
Thankfully, it is now easier than ever to manage your passwords – all thanks to the wide availability of password managers including Nordpass. By using a tool such as Nordpass, you'll be able to take on board the insights provided by cybersecurity experts who continually express the need to have secure and unique passwords for each and every one of your accounts. Continue reading as we take a closer look at excellent password management in our complete guide.
Make use of a password manager
A common complaint among internet users is that they have such a large number of passwords to remember. Thankfully, this needn't be an issue anymore as password managers have made this process incredibly simple. All that you need to do is remember one master password, and the password manager will do the rest.
You may be tempted to use a built-in password management tool such as one that is available via web browsers including Google Chrome or Firefox. But in the current day and age, you can never be too careful. So, it's worth making use of a dedicated password manager, with one that uses solid encryption to protect your passwords undoubtedly being the best choice.
With plenty of password managers out there on the market, you're certainly spoilt for choice in the current day and age. There are options that won't cost you a penny to install and use, whereas others work using a subscription-based model. So, regardless of your requirements, there sure to be a suitable option for you.
Ensure that each one of your passwords is strong and unique
One thing that millions of people across the globe are guilty of is using the same passwords across their online accounts. In a world where cybercrime is rife, this is something that you should absolutely avoid. After all, if a hacker is able to guess a password to one of your accounts, this will mean that other online accounts using the same password will also become vulnerable.
What's more, the 2019 Verizon Data Breach Investigations Report (DBIR) even discovered that more than 80% of data breaches were a direct result of using poor passwords. For that reason, it is highly recommended that you do not use easily guessable passwords such as your date of birth, or simple numerical sequences such as '123456'.
To give you more of an idea on how to generate a secure password, it is best to use a combination of letters, numbers, and special characters. If you do decide to use special characters, it's worth spreading them out as much as possible as opposed to placing them at the beginning and/or end. The sweet spot in terms of characters is a range of between 12-15 as this makes guessing your password far more difficult for hackers.
Using a password manager will enable you to easily set strong and unique passwords for each of your accounts, many of which can be generated using the password manager itself. Once you've done this, it will no longer be an easy process to crack your password. Plus, making them unique ensures that hackers won't be able to gain easy access to your other online accounts in any instance where a certain website or service you use becomes subject to a data breach.
Use two-factor authentication
Many websites and services now offer the ability to add an additional layer of protection during the logging in process. This is called two-factor authentication – a process which sends a unique code usually by SMS or email which you will need to enter online before you can login to an account of yours.
This is a great way to prevent any unauthorised access to your accounts, as you will be alerted immediately as to when an unrecognised device attempts to make a login. So, if this particular feature is offered on a website or service that you use, it's well worth making use of it.
Conclusion
So, that concludes our complete guide to excellent password managing! By this point, it should be clear to you that effectively managing your passwords is the key to preventing any unauthorised access to your online accounts.
Therefore, if you haven't already done so, you should definitely take the time out to give your online accounts a password overhaul and ensure that they are all unique and as strong as possible. When combined with a solid password manager and two-factor authentication, you will be in a far better position to keep any opportunist thieves at bay.
Businesses Must Work Together to Protect Users' Digital Identities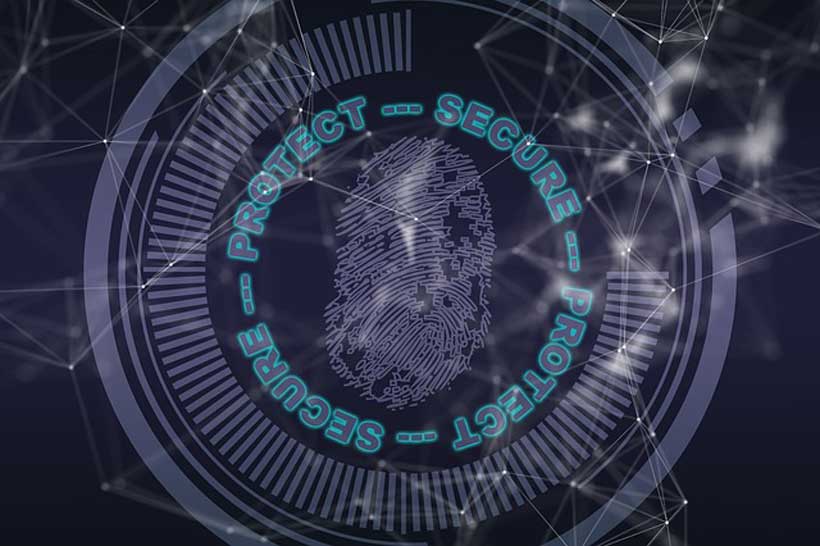 Businesses must rethink how they verify people's identity online and manage personal data, according to a new paper, Reimagining Digital Identity: A Strategic Imperative, released today. The paper outlines the risks involved for businesses and consumers in the digital management of personal information.
The need to ensure protections for digital identities is growing: about 57% of customers say they are uncomfortable with how companies handle their data, according to SalesForce. Digital users expect customized, convenient experiences, yet they also want products and services to be delivered in a trustworthy and secure way.
Too many existing approaches to identity and data management offer inconvenient experiences for consumers, leave them vulnerable to identity theft and fraud, and put them at risk of abuse. The cost of identity authentication and fraud redress is expected to hit $28 billion by 2023, according to Boston Consulting Group.
There can be high costs for businesses that fail to act. For example, a lack of trust costs businesses $2.5 trillion per year. Estimates show that as each business builds its own separate approach, businesses are estimated to be losing potential revenues of up to 30%.
Meanwhile, collaborative efforts show how trusted digital identity systems can lead to increased user confidence. For example, collaborative, bank-led digital identities could help reduce the $60 million spent on customer verification globally each year. In the health care industry, seamless and secure sharing of medical information between organizations can save 50% of US GDP. And with the gig economy expected to grow to $335 billion in revenue by 2025, digital identity can enable trust in the legitimacy and credentials of workers, especially on gig and sharing economy platforms.
"The digital economy requires trust to function and digital identity is an essential component of trust. Business leaders are increasingly recognizing that sustaining trust through a clear, strategic approach to identity is very much in their own interests as they seek to build and retain customer relationships," said Derek O'Halloran, Head of Shaping the Future of Digital Economy and New Value Creation at the World Economic Forum. "Furthermore, stronger collaboration between businesses, governments and customers strengthens trust – delivering both business growth opportunities and individual protections". For example:
Sweden's BankID, a bank-led, government-recognized collaboration that reduces the costs of identity verification, enables 8 million users, nearly 100% of the market, to conduct a variety of transactions across sectors
Known Traveller Digital Identity brings together governments, airlines, airports and other actors to provide seamless, personalized, secure and trusted travel journeys, which could enable passport-free mobility and unlock potential value of $150 billion
The Synaptic Health Alliance joins insurers with diagnostic service providers to verify physicians' credentials, explore new technologies for authentication and promote shared problem-solving in healthcare
What leaders say
"Digital identity is essential to the growth and viability of our digital economy, and fundamental to every organization, across every sector," said Paul Daugherty, Chief Technology and Innovation Officer, Accenture. "It enables organizations to build trust with their customers, streamline and secure their operations. To succeed, the reimagining of digital identity is needed. Collaboration in digital identity across sectors and organizations is crucial to foster growth and deliver better business outcomes in the digital world."
"We want everyone to thrive in the digital world – no one should be left behind," said Jes Staley, Group Chief Executive Officer, Barclays. "That means educating everyone on how to keep themselves and their data safe online, which is something that we at Barclays are very passionate about. But it also means ensuring universal access to a safe, secure and easy-to-use digital identity, so that everyone can confidently unlock the benefits of the digital economy."
"To truly make the digital world work for all, we must rethink traditional notions of digital identity and break down artificial barriers," said Ajay Bhalla, President, Cyber and Intelligence, Mastercard. "We need a new model that starts with a commitment to the fundamental individual right – 'I own my identity and I control my identity data' – and we need businesses, governments, NGOs and others to forge partnerships and invest resources in a common framework, principles and standards."
Sustainability at Scale: 18 New Factories of the Future Drive Impact in the 4IR
The World Economic Forumwelcomes 18 new factories to its Global Lighthouse Network of advanced manufacturers that are showing leadership in applying the technologies of the Fourth Industrial Revolution to drive operational and environmental impact.
Now with 44 factories, the network, established in 2018, serves as a platform to develop, replicate and scale up innovations, creating opportunities for cross-company learning and collaboration and for setting new benchmarks for the global manufacturing community. The goal of this community is to share and learn from best practices, support new partnerships and help other manufacturers deploy technology, adopt sustainable practices and transform their workforces. A new white paper, "Global Lighthouse Network: Insights from the Forefront of the Fourth Industrial Revolution," published today, outlines some of the main findings and impacts.
The 18 new factories bring increased diversity to the network, with new countries, including Brazil, Japan and Singapore, as well as new industries, including semiconductors and agricultural equipment. Almost one-half of the new lighthouses are end-to-end factories, driving value outside the four walls of the factory to effect change throughout their value chains.
The new lighthouses are:
Asia
Baoshan Iron & Steel (Shanghai, China): This 40-year-old factory adopted digitization early. Its extensive implementation of artificial intelligence and advanced analytics has allowed it to maintain its industrial competitiveness in the digital era, creating value of $50 million.
Foton Cummins (Beijing, China): Foton Cummins has self-deployed internet of things and artificial intelligence throughout its end-to-end product life cycle in its design, production and after service. By doing so, it has improved product quality and customer satisfaction by 40%.
GE Healthcare (Hino, Japan): This GE factory, with more than 30 years' experience of lean manufacturing, used Fourth Industrial Revolution technologies to transform into digital lean manufacturing. This has resulted in achieving the next level of performance, for example, cutting costs by 30% and reducing cycle times by 46%.
Haier (Shenyang, China): The Haier Shenyang refrigerator factory is an example of a user-centric mass customization model. Achieved by deploying a scalable digital platform that connects end-to-end with suppliers and users, it has improved direct labour productivity by 28%.
Hitachi (Hitachi, Japan): By leveraging a range of industrial internet of things technologies and data analytics in engineering, production and maintenance operations, Hitachi Omika Works has reduced the lead time of core products by 50% without undermining quality.
Infineon (Singapore): Enabled by a digital backbone and people development, Infineon has used data, advanced analytics and automation in its manufacturing plant and supply chain network to reduce direct labour costs by 30% and improve capital efficiency by 15%.
Johnson & Johnson DePuy Synthes (Suzhou, China): This site has scaled up standardized digital solutions developed in other Johnson & Johnson sites to drive performance improvements, including increasing productivity by 15%.
Micron (Singapore): This semiconductor fabrication facility has integrated big data infrastructure and industrial internet of things to implement artificial intelligence and data science solutions, raising product quality standards and doubling the speed at which new products are ramped.
Procter & Gamble (Taicang, China): This young site leveraged Fourth Industrial Revolution technologies to build the first lights-off operation in P&G Asia and connect its E2E supply chain. It increased productivity by 2.5x, boosted its production agility enabling e-commerce growth and improved employee satisfaction.
Weichai (Weifang, China): Weichai digitally transformed its entire end-to-end value chain to accurately understand customer needs and reduce costs. Powered by artificial intelligence and internet of vehicles, it shortened its R&D cycle by 20% and improved operating costs by 35%.
Europe
AGCO (Marktoberdorf, Germany): By combining digital solutions with intelligent line design, AGCO/Fendt can manufacture nine series of tractors – ranging from 72 to 500 horsepower – on a single assembly line with a batch size of one. This has increased productivity by 24% and reduced cycle time by 60%.
GSK (Ware, UK): This pharmaceutical site has applied Fourth Industrial Revolution technologies throughout its manufacturing operation, exploiting advanced analytics and neural networks to use existing datasets. It has improved line speed by 21%, reduced downtime and increased yield, delivering an overall equipment effectiveness improvement of 10%.
Henkel (Düsseldorf, Germany): Henkel has developed a cloud-based data platform that connects more than 30 sites and more than 10 distribution centres in real time. This helps meet growing customer and consumer expectations on service and sustainability, while achieving double-digit cost and inventory reductions.
Latin America
Groupe Renault (Curitiba, Brazil): Renault Curitiba approached Fourth Industrial Revolution technologies with a focus on improving employee accountability and E2E connectivity, engaging its workforce and developing a connected ecosystem throughout value-chain players including dealers, customers and workers. Results include improving its productivity by 18%, without major capital deployment.
MODEC (Rio de Janeiro, Brazil): Leveraging advanced analytics for predictive maintenance, a digital twin of its process plant, and a proprietary data platform to accelerate development and enable the exponential scale-up of new algorithms across oil production vessels, this offshore facility has reduced downtime by 65%.
Middle East
Petkim (Izmir, Turkey): This 35-year-old petrochemical facility embarked on a digital journey to drive value creation. Self-developed artificial intelligence algorithms optimize process and product pricing by analysing billions of production scenarios, resulting in an earnings before interest and taxes improvement of more than 20%.
Unilever (Dubai, UAE): In a drive to improve cost competitiveness, a local entrepreneurial team established a factory data lake and developed and deployed at scale Fourth Industrial Revolution use cases. With limited investment and in a short period of time it achieved a cost reduction of more than 25%.
North America
Johnson & Johnson Vision Care (Jacksonville, USA): Vision Care has digitally connected its value chain end-to-end from suppliers to consumers, as well as implementing reconfigurable manufacturing, to achieve double-digit cost reduction and sales growth.
Shared Learning Journey
"Not only does the Global Lighthouse Network celebrate leaders and best practices in effective technological deployment, but more important, it also creates a shared learning journey for the industry to accelerate the transition to the future of manufacturing," said Francisco Betti, Head of Shaping the Future of Advanced Manufacturing and Production, World Economic Forum. "This transition must focus on sustainability and efforts dedicated to reskilling and empowering people."
The Global Lighthouse Network is managed in collaboration with McKinsey & Company.
"The 44 lighthouses are trailblazers in the Fourth Industrial Revolution. Manufacturing is often the starting point for innovating a new, company-wide operating system powered by the latest technology to achieve new levels of sustainability, agility, speed-to-market, and productivity. The value doesn't stop at the factory door: instead, lighthouses find impact across the entire end-to-end value chain, from suppliers through to customers. This year, we believe the Global Lighthouse Network has found the secret sauce to overcome pilot purgatory and generate impact at scale. Moreover, by now the frontrunners have two to three years' head start compared to their peers. That should set off alarm bells for all manufacturers that are still busy trying to prove technology's value instead of using technology to change the way they work," said Enno de Boer, Partner and Head of McKinsey & Company's Global Manufacturing Practice.
Deloitte Leader Nitin Mittal Named AI Innovator of the Year by AI Business
Deloitte today announced that Nitin Mittal, principal, Deloitte Consulting LLP, and analytics and cognitive practice lead and artificial intelligence (AI) strategic growth offering co-lead, is the winner of the first artificial intelligence Innovator of the Year award from AI Business. Mittal was recognized for his work in serving as a trusted advisor for clients implementing large scale data programs; use of advanced analytics and AI to drive insights; and advising organizations to make strategic choices and transform ahead of disruption.
The award, which aims to recognize the pioneers of AI — those at the forefront of transforming lives, business and society through AI innovation — was announced at the AI Summit 2019 in New York, Dec. 12. The final 18 nominees included individuals from leading organizations that actively shape the technologies, research and discussion that is driving AI forward. Winners were chosen via online voting by peers in the global AI community.
"In the 'Age of With,' we as humans have the means to work with intelligent machines, not only to generate meaningful and impactful insights, but to do it with integrity, ethics and compassion," said Mittal. "I am honored to be the recipient of the AI Innovator of the Year award and am very proud of the work that we're doing with our clients at Deloitte. Every day, we help them identify advantages through AI and analytics to improve decision making, create beneficial connections with customers and harness the potential of AI with humans."
"Deloitte is extremely proud of our leaders and how they're shaping the future of AI for our clients," said Matt David, national managing principal, and strategy and analytics practice lead, Deloitte Consulting LLP. "Throughout his career, Nitin has served as a trusted advisor to global clients and helped organizations across industry sectors deploy advanced analytics and AI to drive competitive advantage, gain deep insights and harness technology to advance their strategies."