ADB, Norway Sign Agreement to Support Pakistan's National Disaster Risk Management Fund
The Asian Development Bank (ADB) and the Royal Norwegian Embassy in Pakistan signed an agreement today to expand support for the National Disaster Risk Management Fund (NDRMF), further strengthening financing for natural disaster risk reduction and preparedness in the country.
Under the agreement, the Government of Norway will provide $5 million to NDRMF from the unused resources of the Pakistan Earthquake Fund. Norway's assistance for NDRMF will be administered by ADB. The Secretary of Pakistan's Economic Affairs Division Mr. Syed Pervaiz Abbas, Ambassador of Norway to Pakistan Mr. Kjell-Gunnar Eriksen, and the Director General of ADB's Strategy, Policy, and Partnerships Department Mr. Tomoyuki Kimura signed the agreement.
NDRMF was approved in 2016 to provide support in the immediate aftermath of disasters and to invest in disaster mitigation projects in Pakistan. ADB provided the initial financing through a $200 million loan while the Government of Australia contributed a $3.4 million grant. In 2018, the Swiss Agency for Development provided a $1.5 million grant and technical assistance via the secondment of disaster risk finance experts.
NDRMF is currently fully operational, financing up to 70% of the cost of eligible projects that enhance Pakistan's resilience to climate change and other natural hazards. It is structured as a nonprofit, government-owned company incorporated with the Securities and Exchange Commission of Pakistan.
In the last 15 years, Pakistan lost 85,000 people—including more than 26,000 children— and suffered substantial economic losses due to various natural disasters. The government as well as the affected people had limited capacity and resources to recover. NDRMF was established to finance projects aimed at mitigating disaster risks, while also developing and piloting disaster risk financing instruments in Pakistan for fiscal risk transfer.
Norway has offered significant financial and technical support to Pakistan including in good governance, education, health, and emergency assistance. Norway worked with ADB and other partners to help Pakistan swiftly rebuild and recover from the 2005 earthquake. Following the heavy floods which devastated large parts of Pakistan in 2010 and 2011, Norway provided more than $56.4 million in aid for flood-affected families and to restore basic services.
Only 'real equality' can end vicious cycle of poverty
Although poverty and privilege "continue to reproduce themselves in vicious cycles", it is possible to break the chain and shift the paradigm, an independent UN human rights expert told the General Assembly on Wednesday.
Presenting his report, The persistence of poverty: how real equality can break the vicious cycle, Special Rapporteur on extreme poverty and human rights, Olivier De Shutter, said that "with political will", it is possible to end centuries of entrenched inequality and "move from fate to opportunity".
Early investment
"Investing in early childhood, promoting inclusive education, given young adults a basic income financed through inheritance taxes, and combating anti-poor discrimination are the key ingredients needed to break the cycles of advantage and disadvantage", Mr. De Shutter said in his statement.  
Acknowledging that many countries pride themselves on ensuring high levels of social mobility, the human rights expert stated that "the truth is that the persistence of privilege at the top, and deprivation at the bottom, are all too commonplace." 
"The top 10 percent of people living in OECD countries control 52 percent of total net wealth, while the bottom 60 percent own just over 12 percent, condemning the poor to a lifetime of poverty", he said. According to the report, based on data from countries which are part of the Organization for Economic Cooperation and Development (OECD), it takes four to five generations for children in low-income households to reach the mean income in their country. In emerging countries such as Brazil, Colombia or South Africa, it can take up to nine or even more generations.  
Tougher with time
Observing that children born in disadvantaged families were denied equal opportunity, the Special Rapporteur examined the channels through which poverty is perpetuated, in the areas of health, housing, education and employment. 
"Children born in poor families have less access to healthcare, decent housing, quality education and employment than those in better-off households", De Shutter said. "This dramatically reduces their chances of breaking free from the poverty trap".
Describing the outcomes as "appalling", the Rapporteur added that children born in a family experiencing poverty are more than three times as likely to be poor, aged 30, than those who were never poor. 
Poverty costs
The UN rights expert reminded that child poverty is not only "morally unconscionable and a human rights violation", but also expensive. "In the United States, child poverty costs over one trillion dollars annually, or 5.4% of its GDP, but for each dollar invested on reducing it, seven dollars would be saved," said the expert.
Calling for and end to the myth that inequality is an incentive that encourages people to work harder, Mr. De Shutter said that the facts point to the exact opposite: "Inequality lowers social mobility and entrenches advantage and disadvantage over decades. When we fetishize merit, we stigmatize those in poverty or with low incomes, and blame them for their own condition".  
Call for action
Stressing that "no child should be penalized for being born in poverty" in mind, and stating that, in fact, "poverty is a failure not of the individual, but of society", Mr. De Shutter called on governments to act now, "before another generation is condemned to the same fate as their parents".
Montenegro on Course for Stronger Economic Recovery in 2021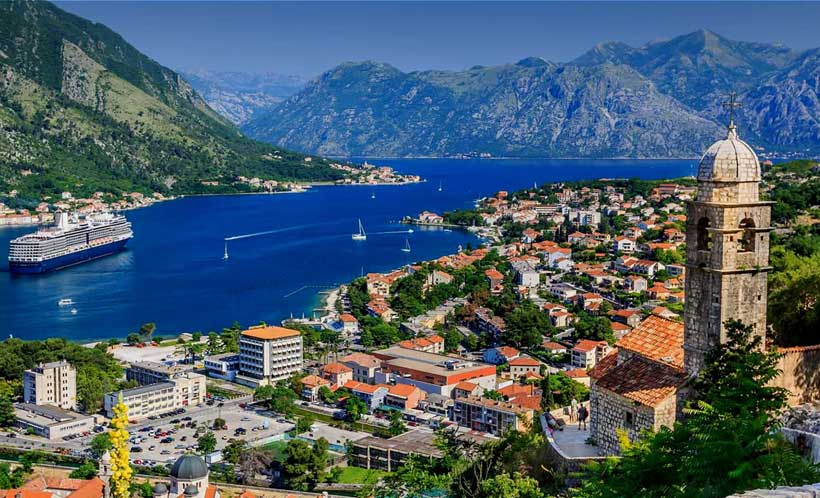 The Western Balkans region is rebounding from the COVID-19-induced recession of 2020, thanks to a faster-than-expected recovery in 2021, says the latest edition of the Western Balkans Regular Economic Report, Greening the Recovery.
The outlook for the region has improved significantly, with GDP growth now projected to reach 5.9 percent in 2021, after a 3.1 percent contraction in 2020. Growth in the region is projected at 4.1 percent in 2022 and 3.8 percent in 2023.
Driven by a rapid recovery in tourism, Montenegro's economy is projected to rebound strongly by an estimated 10.8 percent in 2021, the highest rate among the six Western Balkan countries. Strong peak summer season has supported a rebound in tourism revenues, which are likely to reach close to 75 percent of their 2019 levels, from 55 percent previously estimated.
The rebound of economic activity has boosted government revenues, which coupled with careful fiscal management have led to a reduction in fiscal deficit from 11 percent of GDP in 2020 to an estimated 4 percent in 2021. Maintaining fiscal prudence in the medium term will be critical, as uncertainties loom.
"The economic crisis brought on by the COVID-19 pandemic continues to be a source of uncertainty, but also presents an opportunity for Montenegro to ensure a resilient, inclusive, and green post-pandemic recovery," says Christopher Sheldon, World Bank Country Manager for Bosnia and Herzegovina and Montenegro. "The World Bank is committed to helping Montenegro implement reforms that can help ensure macroeconomic stability, create economic opportunities, and spur strong private-sector led growth".
The report finds that unemployment in Montenegro remains high as the recovery has not ignited the labor market yet, which limits the pace of resumed poverty reduction. Poverty is projected to decline slowly in 2021, but it remains higher than its 2019 level.
The poverty rate for the region is projected to resume its pre-pandemic downward trend and fall by around 1 percentage point to 20.3 percent, close to its 2019 level.
The regionwide recovery is due to strength in both domestic and external demand. A sharp rebound in domestic consumption and in travel across Europe helped boost remittances as well as tourism inflows during the 2021 peak summer season. A strong recovery in advanced economies also provided a boost to demand for the region's exports.
However, the recovery remains fragile. Early warning signals from the labor market call for close policy attention. Job losses from the recession and its aftermath have disproportionately affected women and youth, which may set back efforts to raise the region's perennially low rates of labor force participation. Youth unemployment rose to 37.7 percent in 2021, up 5.4 percentage points from June 2020, further worsening youth employment prospects.
"As the Western Balkans countries look to a post-pandemic future, their policy approach will need to focus on addressing key impediments to job creation and economic transformation, including green transition," said Linda Van Gelder, World Bank Country Director for the Western Balkans. "All six countries would benefit from reforms in the business environment, governance, and digitalization, which would contribute to growth and close the gap with EU countries."
The report also looks at the macro-fiscal challenges and drivers of greening the region's growth. The Western Balkans now find themselves at a key decision point regarding the impending green transition.
Global strides toward climate action are causing fundamental changes in society. Consumer and investor preferences are shifting, green technologies and new business models are disrupting more markets, and green policies are reshaping economic landscapes. As such, greening a country's economy is becoming a decisive factor in international competitiveness and the ability to attract international finance and investments.
The Western Balkans are no exception. Still characterized by a development model tilted toward familiar brown industries, moving toward a green growth pathway is far from easy, especially in the short term. Yet, the green transition offers significant opportunities for the Western Balkans – including closer integration into Euro-centric global value chains and access to significant EU resources to help fund a green transition.
Effectively managing this green transition, including the many policy tradeoffs, will need to be a core focus of policy attention for the Western Balkans in the years ahead.
UNESCO 'eDNA' initiative to 'unlock' knowledge for biodiversity protection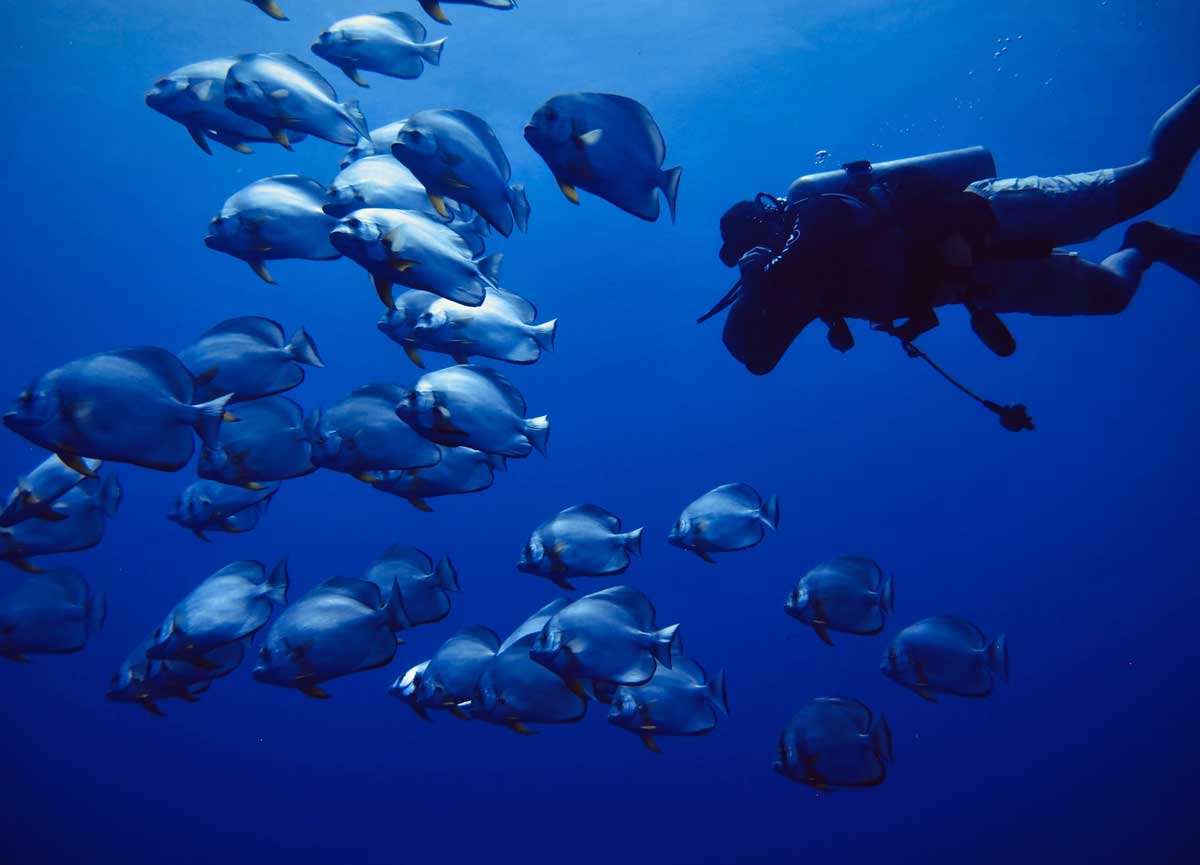 To understand the richness of biodiversity across World Heritage marine sites, the UN scientific organization launched on Monday a project to protect and preserve biodiversity, based on the study of environmental DNA – cellular material released from living things into their surroundings.
Launching the new programme, the UN Educational, Scientific and Cultural Organization (UNESCO) said that scientists and local residents would take samples of genetic material from fish waste, mucous membranes or cells, eDNA, to monitor species.
"Marine World Heritage sites play a critical role in protecting marine ecosystems of exceptional universal value and provide opportunities for the public to appreciate and preserve marine environments", reminded UNESCO Assistant Director-General for Culture, Ernesto Ottone Ramírez.
Species under threat
UNESCO said that the two-year initiative would help measure the vulnerability of marine biodiversity to climate change and its impact on the distribution and migration patterns of marine life across World Heritage sites.
The eDNA project, which involves collecting and analyzing samples from the environment – such as soil, water and air – rather than an individual organism, will also better monitor and protect endangered species included in the International Union for Conservation of Nature (IUCN) Red List. 
"Climate change is affecting the behaviour and distribution of underwater life and we must understand what is happening so we can adapt our conservation efforts to evolving conditions", explained the UNESCO official.
Beneath the waves
UNESCO's marine World Heritage sites are recognized for their unique biodiversity, outstanding ecosystems, or for representing major stages in Earth's history.
In the context of the UN Decade of Ocean Science for Sustainable Development (2021-2030), the project was launched to contribute to the understanding of global trends and knowledge to preserve marine ecosystems.
Since 1981, when Australia's Great Barrier Reef was inscribed at UNESCO's first marine site, a global network of 50 others are now included as "beacons of hope for healing the ocean", according to the UN agency.
Guided by expert support, the eDNA project will engage local citizens to gather material, so samples such as particles gathered through water filtering, can be genetically sequenced in specialized laboratories, without having to disturb animals themselves.  
Implemented by UNESCO's Intergovernmental Oceanographic Commission (IOC) and World Heritage Centre, IOC chief Vladimir Ryabinin described the project as "a step toward the Ocean Decade's vision of unlocking the knowledge we need to create the ocean we want by 2030".
Breaking new ground
The use of eDNA in ocean monitoring and data collection is still in its infancy and standard protocols for sampling and data management will be streamlined in UNESCO's groundbreaking eDNA project. 
For the first time, it will apply a consistent methodology across multiple marine protected areas simultaneously, helping establish global standards, data monitoring and management practices while making that information available to the public.
All data will be processed and published by the Ocean Biodiversity Information System (OBIS), the world's largest open-access data system on the distribution and diversity of marine species, maintained and collectively supported by a worldwide network of scientists, data managers and users. 
Sustainability goal
The project works to advance the world's understanding of life in the ocean, and establish conservation and management policies indicators.  
"eDNA sampling can provide an innovative, affordable, and long-awaited capacity to better understand the ocean ecosystems, their composition and behaviour, and to start managing ocean resources more sustainably", said Mr. Ryabinin.