Ripples of 1MDB scandal likely to complicate Malaysian ties to key Gulf states
Disclosures of taped phone calls between embattled former prime minister Najib Razak and a person believed to be United Arab Emirate crown prince Mohammed bin Zayed go a long way to explain Malaysian efforts to counter UAE and Saudi influence in the Muslim world.
The disclosures are the latest incident in what have been complex, if not strained relations with the UAE and Saudi Arabia since prime minister Mahathir Mohamad returned to office 19 months ago on the back of the 1Malaysia Development Berhad (1MDB) scandal.
The scandal involves the siphoning off of billions of dollars from the government investment fund for which Mr. Razak is standing trial.
Strains in relations between Malaysia and Saudi Arabia and the UAE, the kingdom's closest ally, were on display last month when Mr. Mahathir convened in cooperation with Turkey, Iran and Qatar – countries with which the two conservative Gulf states are at odds — an Islamic summit that did not involve the Saudi-controlled, Riyadh-based Organization of Islamic Cooperation (OIC). The OIC groups 57 Muslim countries and is the usual convener of Islamic summits.
In line with the summit that called for Muslim nations to jointly confront problems Muslims face, Mr. Mahathir earlier this week, in contrast to the Gulf states, condemned the killing in Iraq of Iranian general Qassim Soleimani in a US drone strike as a violation of international law.
Saudi Arabia and the UAE called for restraint in the wake of the killing but few in the two states mourned the commander's death.
Mr. Mahathir's critical view of Saudi Arabia and the UAE, rooted partly in their alleged associations with the 1MDB scandal, was evident almost from the moment he assumed office.
Mr. Mahathir appointed as defense minister Mohamed Sabu, known for his critical views of Saudi Arabia.
Within a few months, Mr. Sabu closed the King Salman Centre for International Peace (KSCIP), a Saudi-funded anti-terrorism centre established together with the Malaysian defense ministry.
Similarly, Mr. Mahathir re-appointed Seri Mohd Shukri as head of the Malaysian Anti-Corruption Commission (MACC).
Mr. Shukri noted in one of his first statements that "we have had difficulties dealing with Arab countries (such as) Qatar, Saudi Arabia, (and the) UAE."
Mr. Shukri initially resigned in 2016 as the government's anti-corruption czar because he had been pressured by Mr. Razak to drop his plans to indict the then prime minister.
Excerpts of tapes played by the MACC at a news conference this week suggested that Mr. Razak asked a person believed to be Prince Mohammed to assist in unidentified ways to resolve the scandal and as a "personal favour" help his stepson, Riza Shahriz Abdul Aziz, evade charges of money laundering.
The voice of the person Mr. Razak was speaking to on the tapes did not identify himself but was addressed by the prime minister as "Your Highness." The MACC believes on the basis of the context of the conversations that the voice is that of Prince Mohammed.
In the recordings, Mr. Razak advises the person that "it is important to resolve this impasse with respect to 1MDB… so that we put closure as soon as possible because it's embarrassing to both countries, embarrassing Malaysia and embarrassing the UAE as well as personalities close to you."
The person rejects a request by Mr. Razak to discuss the issue in person but delegates an associate to talk to the prime minister.
He "has the full authority from me and I really, genuinely, want to find a solution…. It's in our both interests, Mr. Prime Minister, to solve it," the person said.
It's not clear from the tapes whether the UAE actually stepped in a bid to help Mr. Razak and his stepson out of their predicaments.
Approaching the UAE for help made sense for Mr. Razak not only because of the country's alleged links to the scandal but also because it has established itself as a financial and/or physical safe haven for politicians, businessmen and others while in office or positions of influence as well as those who have fallen into disgrace like former Pakistani president Pervez Musharraf and his former Thai colleagues Thaksin and Yingluck Shinawatra.
A Pakistani court last month sentenced Mr. Musharraf to death on charges of treason. Mr. Musharraf lives in Dubai where he is receiving medical treatment.
Mr. Shinawatra, who was toppled in a military coup in 2006, fled into exile in Dubai after escaping Thailand to evade serving a prison term for a conflict of interest conviction.
Ms. Shinawatra, Mr. Shinawatra's sister, followed him in 2017 after being removed in 2014 by another military intervention and having been charged with negligence while serving as prime minister.
Political scientist Abdulkhaleq Abdulla, whose views are often seen as reflecting UAE government thinking, anticipating a possible change in relations, disparaged Mr. Mahathir and his election victory at the time.
Mr. Abdulla focussed on Mr. Mahathir's age as well as the fact that he had forged an alliance with his former deputy prime minister and rival Anwar Ibrahim, an Islamist believed to be close to the Muslim Brotherhood, a bete noir of Prince Mohammed.
"Malaysia seems to lack wise men, leaders, statesmen and youth to elect a 92-year-old who suddenly turned against his own party and his own allies and made a suspicious deal with his own political opponent whom he previously imprisoned after fabricating the most heinous of charges against him. This is politics as a curse and democracy as wrath," Mr. Abdulla said on Twitter, two days after the election.
Being an idiot student is an option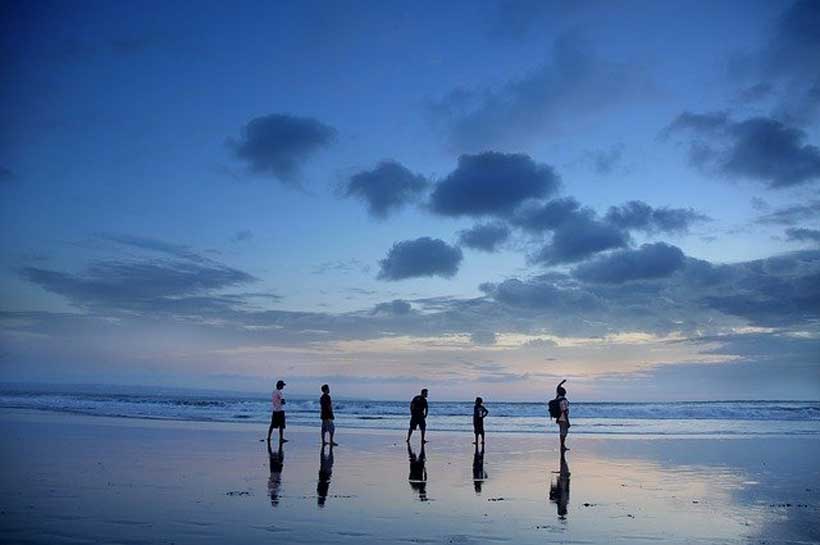 "Long live student!" The loud shouts that we always hear when students give speeches in order to convey the aspirations they have accommodated. Students are very synonymous with the terms agent of change, social control, iron stock, moral force or other audible terms intelligent other. Even long before Indonesia's independence and when Indonesia was still struggling to fight for independence, students were already seen intelligent be it in discussion, mindset, politics, dynamics and so on.
Students also got cooler to hear when the 1998 reforms flared up, one by one the figures or more warmly known as "activists 98" got a proper place in government or in other warm places after entering the reform era. Previously, these 98 activists became heroes in order to uphold justice and voice the real aspirations of the people so that some of them became anti-heroes who broke justice itself after occupying and enjoying the warm seat of government.
Ideally, the role of students is to become a liaison between the community and the government, help translate every government policy to the community, accommodate people's aspirations to be conveyed to the government, decide untrue news circulating in the community, and help maintain social stability in society. When the role of a student is carried out properly, today's students can become intelligent.
Know that now students are not all intelligent, even stupid students are born and just die. Even in some big universities, the domination of stupid students is now getting crazy. Students who are not aware of its function, students who are not aware of what it is students and students who only dream of having a GPA that can be sold in the industrial market so they can live safely are symptoms of an idiot student.
These stupid students are not born just like that, some of them even wish they could become good students intelligent but when they saw the situation and condition of the campus that were not like they imagined a feeling of disappointment was born. This disappointment will have an impact on the loss of enthusiasm to become a student intelligent. So that sooner or later they will become completely stupid students.
Everything needs a process
Everything has a process, even instant noodles need to be heated in boiling water and then poured in new spices to be enjoyed. When we don't see the situation we hope for, please be disappointed, don't break up there then think about it and start creating the situation we hope for itself. Don't just be disappointed and keep silent, or waste time waiting for the situation we hope for, because life is also an allowance, don't waste time, don't be silent when you lose and don't be careless when you win, keep going because life needs a continuous process.
Students who took to the streets and gave speeches shouting loudly "Long live students!" It can also be stupid when they go down the road just to be seen, students who are active in organizations can also become stupid when the academic organization on campus is unbalanced. Students who have extraordinary ideas can also become dumb when they are quiet. On the other hand, students can become intelligent when not littering, students can become intelligent when deciding on hoaxes in circulation, students can become intelligent when the organization and campus academic life can run in balance.
The activists nowadays who are busy in politics are already visible intelligent it can also be very silly when people's interests, justice and truth which have always been upheld are replaced by self-interest and a thirst for power. These are the vices of Satan that we have adopted, namely greed, greed, ungratefulness and treachery. Even though there are still good qualities of Satan that we can imitate, namely the unyielding nature (Satan is known to not give up tempting Adam's grandchildren to the end of the world) and persistence (Satan is also known to be steadfast in his stance and does not want to submit to Prophet Adam).
To be intelligent doesn't have to be in politics
The definition is too narrow intelligent if we only link students and politics, students can too intelligent by working according to their respective interests, for example, Turah Parthayana, a student from Bali who is now studying in Russia, has successfully become a YouTuber with content exposing his life as an Indonesian citizen living in Russia, there is also a YouTuber with the same content from Gita Savitri Devi who lives in Germany. , and also with Raditya Dika who exposes life as a student in Australia into novels with comedy spices even though he is no longer a student and focuses on YouTube content with ghost coins in his house, and there are many other examples both as YouTubers, artists, programmers, gamers and so on.
To become a student intelligent it is not difficult nor does it need to start from big things, start from small things that are also able to have an impact and change even though indirectly, start to respect differences, start to be sensitive to social issues and not be very ignorant, start working, start to rise from disappointment and most importantly, never be afraid to start it all, if we don't dare to start then we will never know how it will turn out.
Return the trust and hope of society to students, return to our functions and roles as students, let's work and innovate according to our respective interests, be proud of Indonesia in the way we like, don't waste the sacrifices of fighters who have given up wealth and even family to seize the freedom that we feel today, submit to the truth and fight all injustices in this country. Prove that students are still there, not just a political tool tricked by certain elites. Long live student! Long live Indonesian democracy! Long live the Indonesian people! Long live Indonesian women !.
France, Germany and the UK note verbale to the UN on the SCS issue
Following the enlistment of Chinese companies under sanctions by the US for involvement in SCS for reclamation of islands, there has been increasing pressure on Chinese establishment for course correction. In total, about twenty-four Chinese companies, and their management individuals have been listed under the US sanctions. These 24 companies have been placed in the sanctions list, and the US companies are barred from entering into any trade or investment dealings until unless they have specific permission from the US government. This effectively means that any transfer of technology, software, and associated agreements will be presumed as denied from the US government.
One of the critical companies which will be majorly affected and has been engaged in infrastructure projects such as ports development and highway construction would be China Communications Construction Company(CCCC) which has been involved in more than 80 projects across the world. These sanctions have been complimented with visa denial and restrictions on Chinese individuals who are responsible and are directly involved in the large-scale reclamation, construction, or incremental militarization in the disputed seas. The visa restrictions have been comprehensive, and includes individuals and their immediate families.
Following this US response to the Chinese island reclamation activities, NATO countries such as France and Germany have already outlined their Indo Pacific strategy and have try to take cognizance of the fact that island reclamation and militarization in the South China Sea would be detrimental to their interests in the region. The US sanctions on the Chinese companies would have comprehensive impact as many other nations which would be doing business with this companies would be apprehensive of collateral impact from US, in case they engage these companies in the long term projects in their countries.
Closely following the NATO partner Germany, the UK and France have also made a representation to the UN in the form of a note verbale submitted to the UN on 16th September on the developments in South China Sea. This buttresses the Malaysian representation made to the UN in December 2019 related to the commission on the limits of the continental shelf. This note verbal also reposes faith in the United Nations Convention on the Law of the Seas (UNCLOS) as the framework under which the activities related to the oceans and the seas must be addressed.
The provisions of UNCLOS resonated under the PCA ruling on the issue of Philippines and China dispute related to contested islands in South China Sea. The PCA ruling had adjudicated that the UNCLOS should be the reference for resolving disputes related to maritime zones, territorial seas, and defining the Exclusive Economic Zones (EEZ)of the islands which are uninhabitable. Given the fact that France and the UK are the permanent members of the UN Security Council while Germany is a UNSCaspirant, this note verbalegains significance in the current context. This also reinforces the fact that Indo-pacific would be the epicenter of development in the region and in order to safeguard their interests the European countries cannot ignore intimidating tactics adopted by the China at the sea.
While it is understandable that France has a number of territories in the Indo-Pacific region which comprise more than 80 per cent of its total EEZ but Germany taking an anti-China stance shows shifting priorities. Germany foreign minister during press briefing has expressed that Germany would like to work together with the countries in the Indo Pacific region and would be a participant in the rules based order. The three countries -the UK, France, and Germany are critical in pressurizing China to adapt to the international regulations related to the law of the seas and must acknowledge that freedom of navigation, overflight, and the right of innocent passage are the legitimate rights of the littoral countries as well as extra regional powers which have trade and commercial interests in the region. The US has not acceded to the UNCLOS but the three countries have acceded to it. It is also seen as the fact that the US is trying to galvanize NATO countries in support of its initiatives and military deployments in the South China Sea. The three countries also have extensive business and trade interest in the region, and have trade relations with Korea, Japan and Taiwan. Therefore, increasing tensions in the South China Sea would increase their freight costs as well as insurance costs. This would make their exports expensive and would affect the market dynamics.
The increasing resistance to Chinese assertive activities started in in December 2019 when Malaysia made a representation to the UN about the extended continental shelf. This has been supported by identical representations and statements made by littoral countries of South China Sea which included Vietnam, the Philippines, Indonesia and even a public statement by Brunei. The US also made a strong rejoinder to the case and extended support on major issues that have been highlighted by the various countries include the issue of baselines, the low tide elevations of the rocks, islets and uninhabitable islands, and the issue of Chinese concocted history which is in contravention to the established international order.
In response to these submissions made by the three European countries, China has stated that it treats the UNCLOS as an established order but abhors its use as a political tool. Citing reservations to the UNCLOS, it has stated that it does not cover everything related to the maritime order. Citing paragraph 8 of the UNCLOS it has stated that "matters not regulated by this convention continue to be governed by the rules and principles of general international law". This clearly means that China wants to derive new meaning which suits its own interests and reclamation activities in the South China Sea. The UNCLOS has made it very categorical that parties which have acceded to UNCLOS must comprehensively and correctly interpret the rule of the law of the seas. In its representation China has stressed that it has a long history, and the Chinese governments under different leaders have expressed their sovereign rights on the islands in the South China Sea. In the submission China has completely castigated the PCA ruling of July 2016, and stated that the sovereign rights of China on those disputed islands cannot be prejudiced by the illegal awards made under any arbitration or ruling .The biggest irony in the statement is the fact that it believes that UNCLOS is not effective neither implementable in the context of South China Sea but China claims that territorial baselines related to the islands and rocks are in conformity to the provisions of UNCLOS; clearly showing the dichotomy between conditional acceptance and comprehensive selective utility.
The long response that China has made with regard to submission by the three European countries clearly highlights the fact that China is under pressure to accept legal provisions and maintain law and order at the sea. In the letter in response to these representations, China has made it very clear that it is making sincere efforts through friendly consultations with the ASEAN countries. The representation made by UK, Germany and France has brought about an international dimension to the whole issue. In total the number of countries which have raised objections to China's reclamation activities have increased to more than 10 countries which have been seen as regional powers and have clout in the UN.
This also empowers Vietnam which is the current chair of ASEAN to undertake wide-ranging discussions on the topic during the summit meetings and in a way coerce China to undertake effective course correction measures. The hyperactivity which China has shown with regard to Taiwan, and military exercises in the South China Sea, have brought about international attention and raised serious concerns with regard to the developments in the region. The US exercises has been matched by China with undertaking surveillance sorties, scrambling of advanced fighter jets and infringing on EEZ of littoral countries. Therefore, it requires effective countermeasures as well as international condemnation of the Chinese activities. One can very well understand the fact that with China being at the receiving end of the international criticism in the wake of the coronavirus and subsequent domestic dissent shows that China would try to rake up hyper nationalism so as to protect President Xi from stigma. However, with majority of UNSC members expressing dissent the pathways for China are going to get tough in future.
Uncreative Teachers: Online Learning Is Ineffective
Inevitably, Indonesia has to apply online learning (in the network) during the Covid-19 pandemic, this aims to anticipate the spread of the Covid-19 virus itself. However, there are still many problems in its implementation.
The problems found during online learning come from students, educators, and even the system itself. This causes the existing curriculum targets not to be achieved.
Curriculum
Based on the Decree of the Minister of Education and Culture of the Republic of Indonesia Number 719 / P / 2020 concerning Guidelines for Implementing Curriculum in Education Units in Special Conditions which was signed on August 4, 2020, it has the objective of providing flexibility for educational units to determine the curriculum according to the needs of students. However, it was reported from news.detik.com that the Minister of Education did not oblige to follow this emergency curriculum and provided 3 options, namely:
Keep referring to the national curriculum
Using an emergency curriculum
To simplify the curriculum independently
Judging from the current situation, it is very difficult to follow and pursue the curriculum targets that are commonly used, therefore the next option is a very good option to run in the current online learning period. A simplification that does not make students stressed and can still focus on taking online learning.
Home Atmosphere & Student Psychology
Each student has a situation that is not the same as each other at home, different when students are in the same class, uniting them in one room and many individuals so that some problems at home can be forgotten for a moment and focus on learning.
In the classroom the teacher can pay attention to the psychology of each student and can apply special attention when one of the students experiences "problems" in the learning process. However, it is not fair if in online learning students are given the same demands while the teacher does not know how the psychology of each student is at his home.
Limited Access
One other big problem is the limited internet access, this can be affected by the internet network, internet quota, smartphone or other hardware. As a teacher, of course this kind of thing has been considered and made a more flexible learning policy, of course.
In practice, there are still teachers who do not understand this problem. Demanding students to be able to work on assignments in a matter of hours, this certainly makes students get pressure to be able to catch up on time within limitations.
Within these limitations it can cause negative attitudes to students, for example, such as students asking their parents to force their parents to buy quotas without understanding the economic conditions of the family, or students who even experience pressure due to inability in several matters related to online learning.
In this case, the teacher should give a long enough period of time for an assignment, giving time for students to meet the needs of access to online learning so that they can take part in this online teaching and learning process.
Creativity
Not only students are required to be creative in online learning, but teachers should also be creative in online learning to create a fun learning atmosphere.
Many cases occur in online learning so that it seems that the teacher is only limited to giving assignments at each meeting. Not without reason, this opinion was born in the community during the online learning period because generally that is the reality that happened in learning during the pandemic.
Teachers can use and take advantage of technology without having qualified skills in the technology field. The most important thing is the willingness and awareness to learn, unless the teacher doesn't want to learn anymore. The existing limitations can be communicated by fellow teachers to create a creative breakthrough that can support this online learning.
There are many examples of the use of technology that can be used by teachers, one of which is the podcast through this media, students can listen to the teacher's explanation anytime and anywhere, and of course listening to audio through podcasts is more efficient in using internet data.
To find out the understanding of the material in students, students can also repeat the material in their own style and then upload it into podcast media again. This does not only train students 'understanding but also learners' skills. Or teachers can use other means and methods to be able to teach in online learning.
Another example could be using an animaker, a website that creates simple animations that can be created to support learning to be more interesting. With animation media, of course this is more interesting than the powerpoints that are commonly used, especially during this learning period, powerpoints are generally distributed to students without further explanation.
Furthermore, there are many small problems that we see in the implementation of this online learning, one of which is the teacher who asks students to use whatsapp profile photos using personal photos, because previously the profile photos of students used photos of Korean idols. This can be used by the teacher to get closer to students and support learning by connecting learning with Korean idols.For example: In learning Indonesian, the teacher can ask students to make stories by including Korean idols as the main character.
The widespread use of Youtube, Tiktok, Instagram and other social media as a means of entertainment should be used by teachers to create creative learning. It is unfortunate if during this online learning period the teacher cannot create creative things which are of course useful for achieving the learning target itself. Rigid learning methods combined with heavy learning demands are a time bomb for students to be able to damage the psychology of the students themselves.