Summer seems to get all the vacation glory, but nothing helps beat the winter blues like booking a getaway to chill out — especially to a new location.
The long winter season, which stretches from December 21st to March 19th, is a great time to cozy up by a fire in a snowy city or escape the cold in a sun-drenched destination. And travelers are catching on to the appeal. According to WalletHub's 2019 Travel Survey, two out of three Americans plan to travel this upcoming winter, up 4% from last year.
The uptick makes sense. Winter offers a multitude of things travelers can't do other times of the year, like ice-skating in Montreal, glimpsing the northern lights in Iceland or taking a sunny snowy stroll along the cliffs of Newport, Rhode Island. And those looking to escape the cold can take advantage of summer in the Southern Hemisphere, where sun-soaked beaches in Cartagena or breathtaking sunsets in Rio de Janeiro will make them (temporarily) forget about home.
With hotels (and guests) across both hemispheres, Hilton has compiled a list of cold- and warm-weather getaways and accommodations for those upcoming long winter months. Included are both well-known and unexpected cities with a mix of appeal for a range of travelers — whether they're looking to escape the crowds, embrace nature or improve a golf game.
Cold-Weather Getaways
Newport, Rhode Island: Embrace the cold in Newport, Rhode Island, a city known for Gilded Age mansions lining Bellevue Avenue and sweeping ocean views. On a sunny winter day, visitors can take a snowy stroll along the famous Atlantic Ocean Cliff Walk or explore Brick Market Place, which is home to 25 unique shops that sell fine jewelry, exotic meats and local handicrafts. Visitors looking to stay indoors can take a guided tour of The Breakers, Cornelius Vanderbilt's Italian Renaissance-inspired summer home. Those looking to explore some local culture can plan a visit in February to check out the Newport Winter Festival, which has live music, a chili cook-off and ice-sculpting demonstrations. The Homewood Suites by Hilton Newport Middletown, RI provides the perfect shelter from the cold Rhode Island days and is located just 15 minutes by car from The Breakers and near all that Newport has to offer.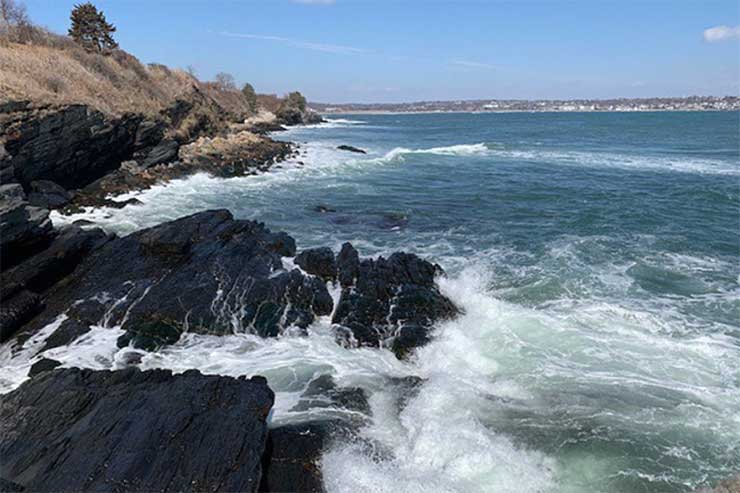 Montreal Canada: Montreal shines during the cooler months when the city transforms into a magical winter wonderland. Visitors can enjoy everything winter brings to the city – from icy landscapes and winter sports to warm comfort food. Travelers looking for an interesting way to see the city can join or create their own food tour. Try a taste of wood-fired bagels at Fairmount Bagel Bakery, comforting poutine at Poutineville and an orange julep (to wash it all down) from retro spot Gibeau Orange Julep. Those looking for more adventure can climb Mount Royal to find cross-country skiing in January and February and ice skating on frozen Beaver Lake from December to March. After a long day discovering in the cold, explorers can head back to Embassy Suites by Hilton Montreal for a complimentary evening reception. The hotel is just steps from several of the city's best art galleries, museums and nightlife and a 12-minute walk from The Old Port.
Reykjavik, Iceland: Reykjavik gives travelers the opportunity to visit the northernmost capital city in the world and a playground full of winter fun. Visitors can climb to the top of the world-renowned Hallgrímskirkja Church for 360-degree views of the entire city to get their bearings before exploring Reykjavik. Once they're back on the ground, they can explore by foot, or bicycle, to enjoy Laugavegur, one of Reykjavik's oldest shopping streets. Travelers can also take advantage of the longer winter days at the Winter Lights Festival in early February, where they can access museums and thermal pools for free. Canopy by Hilton Reykjavik City Centre is in the heart of the city center and provides an optimal base for exploring Reykjavik's attractions. Guests can take a quick stroll to the Old Reykjavik Harbour and see the Sun Voyager sculpture, a modern take on a Viking ship. They can return to the hotel for a culinary journey at Gott, where famous chefs Sigurdur Gislason and Berglind Sigmundsdottir sit at the helm.
Munich, Germany: Once the Oktoberfest crowds have dissipated, travelers will find a quieter, colder Munich covered in snow. They can escape the cold at the Munich Residenz, which was once home to the royal family of Bavaria, or embrace the cold by exploring snow-covered grounds at the Nymphenburg Palace (or Schloss Nymphenburg), a baroque-style palace where they can spot swans in the snow. Fairy tale enthusiasts can take an easy two-hour day trip from city center to tour Neuschwanstein Castle, the inspiration for Cinderella's castle at Walt Disney World. Hilton Garden Inn Munich City West is centrally located, making it easy to explore Munich in the winter. Guests can go anywhere using the Donnersbergerbrücke S-Bahn station and Trappentreustraße tram stop, both just a short walk from the hotel. After a day in the snow, guests can grab a drink in the hotel restaurant or order room service and relax in their guest room.
Tokyo, Japan: As temperatures drop, the vibrant city of Tokyo shines. Winter brings less rain to Japan, which makes it easier to see the incredible views across the city and surrounding countryside. Travelers looking to escape the cold can slip into a Japanese onsen, — geothermal hot springs scattered throughout the city — to destress and beat the winter blues. Those looking for adventure can travel one hour outside of the city to ski Japan's world-renowned slopes. Conrad Tokyo provides a city retreat after a day spent exploring. Guests can choose among the four restaurants on property, which include Japanese cuisine at Kazahana, gourmet Cantonese cuisine at China Blue, modern French fare at Collage and casual eats at Cerise. They can end the night at the TwentyEight, the hotel's skyscraper bar, to enjoy live music and refreshing cocktails.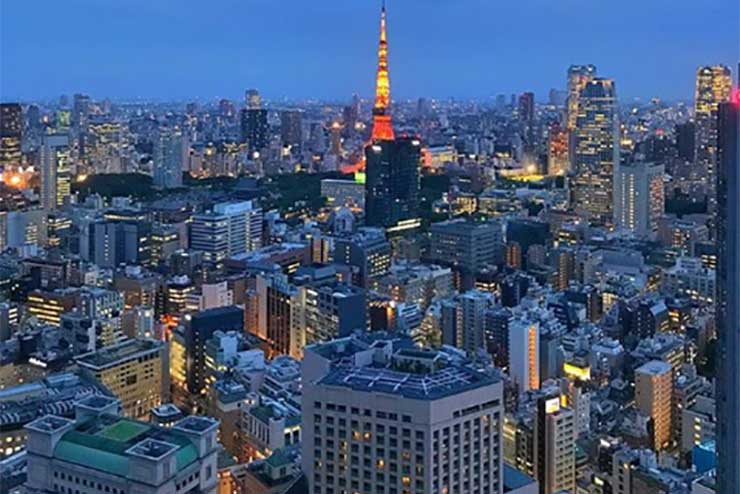 Warm-Weather Getaways
Key West, Florida: Escape the chill with a trip to Key West, Florida, where snowbirds can find a year-round tropical paradise with no passport required. After relaxing in a hammock under swaying palms, visitors can venture back in time and visit the Key West Lighthouse Museum, which opened in 1848, before wandering across the street to the Ernest Hemingway Home and Museum that houses 40-plus cats. As the sun sets, visitors can trek to Mallory Square to enjoy local entertainment and crafts while watching a stunning sunset. Travelers can dance the night away on Duval Street and enjoy a drink from popular destination Sloppy Joe's Bar, which opened in 1933, enjoy local "pinks" (shrimp) and sample some world-renowned key lime pie. Casa Marina Key West, A Waldorf Astoria Resort offers guests access to Key West's largest private beach and a quick bicycle journey to the fun on Duval Street. Guests also have access to sister property The Reach Key West, Curio Collection by Hilton located just steps away. Guests can rent a Jet Ski and cruise down the shoreline or get a massage in a private beachfront tent.
Rio de Janeiro, Brazil: Rio offers a rich cultural experience that includes great food, music, history and art, along with relaxation. Its location south of the equator means the seasons swap and winter turns to summer. Hot and sunny days are perfect for exploring the city's outdoor activities, such as enjoying the world-renowned Copacabana and Ipanema beaches or hiking the Pedra do Telegrafo to capture a panoramic photo of the beaches below. Visitors can taste the local flavors by sipping on caipirinhas, Brazil's national cocktail, or biting into a steak cooked churrasco-style at a local churrascaria. View the hand-painted tiles of the famous Selaron Steps (or Escadaria Selarón), or wind through the streets of downtown Rio filled with cafes and museums. Located on Copacabana Beach, the Hilton Rio De Janeiro Copacabana is a great launch point to explore Rio's beaches and city center. Guests can enjoy panoramic sea views while sampling traditional feijoada — a Brazilian black bean stew — at a weekend brunch at the hotel's restaurant, The View, served on Saturdays. For chilling out, the rooftop pool and brand-new rooftop bar, Isabel Lounge, are the perfect spots.
Cartagena, Colombia: Escape the winter blues and welcome balmy breezes from the Caribbean Sea in Cartagena, Colombia. Beachgoers of all types will find something that matches their vacation preference, from family-friendly beaches at Castillogrande and watersports in El Laguito to the beach clubs of Manzanillo del Mar. After brushing off the sand, visitors can walk the walled city of Cartagena, a UNESCO World Heritage Site, shop the bustling food stalls of the Mercado Bazurto or party on a chiva, a colorful party bus with local liquor and dancing. Conrad Cartagena offers a beachside retreat from the hustle and bustle of Cartagena. Guests can get exclusive beach access at the Karibana Beach Club, unwind at the Conrad Spa, hit a few holes at a TPC Nicklaus Design golf course or dine at one of the seven on-property restaurants.