The World Economic Forumwelcomes 18 new factories to its Global Lighthouse Network of advanced manufacturers that are showing leadership in applying the technologies of the Fourth Industrial Revolution to drive operational and environmental impact.
Now with 44 factories, the network, established in 2018, serves as a platform to develop, replicate and scale up innovations, creating opportunities for cross-company learning and collaboration and for setting new benchmarks for the global manufacturing community. The goal of this community is to share and learn from best practices, support new partnerships and help other manufacturers deploy technology, adopt sustainable practices and transform their workforces. A new white paper, "Global Lighthouse Network: Insights from the Forefront of the Fourth Industrial Revolution," published today, outlines some of the main findings and impacts.
The 18 new factories bring increased diversity to the network, with new countries, including Brazil, Japan and Singapore, as well as new industries, including semiconductors and agricultural equipment. Almost one-half of the new lighthouses are end-to-end factories, driving value outside the four walls of the factory to effect change throughout their value chains.
The new lighthouses are:
Asia
Baoshan Iron & Steel (Shanghai, China): This 40-year-old factory adopted digitization early. Its extensive implementation of artificial intelligence and advanced analytics has allowed it to maintain its industrial competitiveness in the digital era, creating value of $50 million.
Foton Cummins (Beijing, China): Foton Cummins has self-deployed internet of things and artificial intelligence throughout its end-to-end product life cycle in its design, production and after service. By doing so, it has improved product quality and customer satisfaction by 40%.
GE Healthcare (Hino, Japan): This GE factory, with more than 30 years' experience of lean manufacturing, used Fourth Industrial Revolution technologies to transform into digital lean manufacturing. This has resulted in achieving the next level of performance, for example, cutting costs by 30% and reducing cycle times by 46%.
Haier (Shenyang, China): The Haier Shenyang refrigerator factory is an example of a user-centric mass customization model. Achieved by deploying a scalable digital platform that connects end-to-end with suppliers and users, it has improved direct labour productivity by 28%.
Hitachi (Hitachi, Japan): By leveraging a range of industrial internet of things technologies and data analytics in engineering, production and maintenance operations, Hitachi Omika Works has reduced the lead time of core products by 50% without undermining quality.
Infineon (Singapore): Enabled by a digital backbone and people development, Infineon has used data, advanced analytics and automation in its manufacturing plant and supply chain network to reduce direct labour costs by 30% and improve capital efficiency by 15%.
Johnson & Johnson DePuy Synthes (Suzhou, China): This site has scaled up standardized digital solutions developed in other Johnson & Johnson sites to drive performance improvements, including increasing productivity by 15%.
Micron (Singapore): This semiconductor fabrication facility has integrated big data infrastructure and industrial internet of things to implement artificial intelligence and data science solutions, raising product quality standards and doubling the speed at which new products are ramped.
Procter & Gamble (Taicang, China): This young site leveraged Fourth Industrial Revolution technologies to build the first lights-off operation in P&G Asia and connect its E2E supply chain. It increased productivity by 2.5x, boosted its production agility enabling e-commerce growth and improved employee satisfaction.
Weichai (Weifang, China): Weichai digitally transformed its entire end-to-end value chain to accurately understand customer needs and reduce costs. Powered by artificial intelligence and internet of vehicles, it shortened its R&D cycle by 20% and improved operating costs by 35%.
Europe
AGCO (Marktoberdorf, Germany): By combining digital solutions with intelligent line design, AGCO/Fendt can manufacture nine series of tractors – ranging from 72 to 500 horsepower – on a single assembly line with a batch size of one. This has increased productivity by 24% and reduced cycle time by 60%.
GSK (Ware, UK): This pharmaceutical site has applied Fourth Industrial Revolution technologies throughout its manufacturing operation, exploiting advanced analytics and neural networks to use existing datasets. It has improved line speed by 21%, reduced downtime and increased yield, delivering an overall equipment effectiveness improvement of 10%.
Henkel (Düsseldorf, Germany): Henkel has developed a cloud-based data platform that connects more than 30 sites and more than 10 distribution centres in real time. This helps meet growing customer and consumer expectations on service and sustainability, while achieving double-digit cost and inventory reductions.
Latin America
Groupe Renault (Curitiba, Brazil): Renault Curitiba approached Fourth Industrial Revolution technologies with a focus on improving employee accountability and E2E connectivity, engaging its workforce and developing a connected ecosystem throughout value-chain players including dealers, customers and workers. Results include improving its productivity by 18%, without major capital deployment.
MODEC (Rio de Janeiro, Brazil): Leveraging advanced analytics for predictive maintenance, a digital twin of its process plant, and a proprietary data platform to accelerate development and enable the exponential scale-up of new algorithms across oil production vessels, this offshore facility has reduced downtime by 65%.
Middle East
Petkim (Izmir, Turkey): This 35-year-old petrochemical facility embarked on a digital journey to drive value creation. Self-developed artificial intelligence algorithms optimize process and product pricing by analysing billions of production scenarios, resulting in an earnings before interest and taxes improvement of more than 20%.
Unilever (Dubai, UAE): In a drive to improve cost competitiveness, a local entrepreneurial team established a factory data lake and developed and deployed at scale Fourth Industrial Revolution use cases. With limited investment and in a short period of time it achieved a cost reduction of more than 25%.
North America
Johnson & Johnson Vision Care (Jacksonville, USA): Vision Care has digitally connected its value chain end-to-end from suppliers to consumers, as well as implementing reconfigurable manufacturing, to achieve double-digit cost reduction and sales growth.
Shared Learning Journey
"Not only does the Global Lighthouse Network celebrate leaders and best practices in effective technological deployment, but more important, it also creates a shared learning journey for the industry to accelerate the transition to the future of manufacturing," said Francisco Betti, Head of Shaping the Future of Advanced Manufacturing and Production, World Economic Forum. "This transition must focus on sustainability and efforts dedicated to reskilling and empowering people."
The Global Lighthouse Network is managed in collaboration with McKinsey & Company.
"The 44 lighthouses are trailblazers in the Fourth Industrial Revolution. Manufacturing is often the starting point for innovating a new, company-wide operating system powered by the latest technology to achieve new levels of sustainability, agility, speed-to-market, and productivity. The value doesn't stop at the factory door: instead, lighthouses find impact across the entire end-to-end value chain, from suppliers through to customers. This year, we believe the Global Lighthouse Network has found the secret sauce to overcome pilot purgatory and generate impact at scale. Moreover, by now the frontrunners have two to three years' head start compared to their peers. That should set off alarm bells for all manufacturers that are still busy trying to prove technology's value instead of using technology to change the way they work," said Enno de Boer, Partner and Head of McKinsey & Company's Global Manufacturing Practice.
Explainer: Commission proposes to expand digital tools in EU company law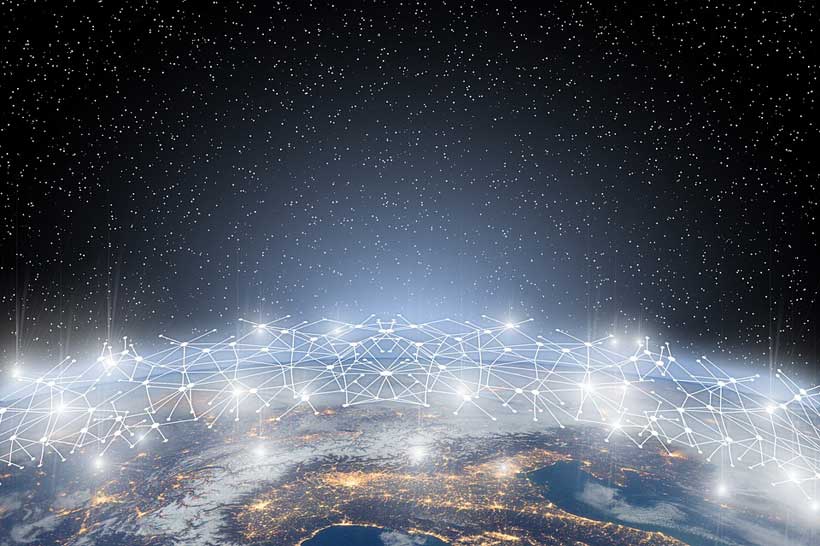 What are the objectives of the Commission's proposal?
This proposal aims to cut red-tape and improve transparency and trust in the business environment in the single market. It will achieve more digitalised and connected cross-border public services for companies and reduce the administrative burden for companies carrying out cross-border activities, in particular for SMEs.
How will it help companies?
The proposal will significantly reduce administrative barriers when companies use company information from business registers in cross-border situations, including in administrative or court procedures:
When companies set up subsidiaries or branches in another Member State, the proposal will ensure the application of the "once-only principle". This means that companies will not need to re-submit the information already available in their business register, and business registers will exchange that information through BRIS.
Companies will be able to use a multilingual EU Company Certificate to provide essential information about their company, e.g., when taking part in public tenders, in the context of tax or authorisation procedures or when applying for funding in another Member State.
Companies may use a multilingual model for a digital EU power of attorney to authorise a person to represent the company in another Member State.
Companies do not need to obtain an apostille on certified documents or information from business registers, and on certain notarial documents, when such documents are presented in another Member State.
The proposal reduces the need for certified translations of company documents or information provided by business registers.
How much will the proposal reduce the administrative burden on companies?
By making more company data publicly available in business registers and at EU level through BRIS, and by improving the reliability of such information, the proposal will reduce the overall administrative burden on companies and in turn facilitate access to finance and the creation of businesses. It will apply to around 16 million limited liability companies and 2 million partnerships in the EU.
Companies planning to engage in cross-border business activities, or to create cross-border subsidiaries or branches, will benefit from recurrent annual savings (administrative burden reduction) of around €437 million per year thanks to administrative simplification, including the application of "once-only principle", abolishing the apostille, and introducing an EU Company Certificate.
How will it help small and medium enterprises (SMEs)?
SMEs account for 98-99% of limited liability companies in the EU, and around 40% of SMEs are engaged in cross-border activities and operations or cross-border investments. SMEs in particular will benefit from the reduction in administrative burden and increased legal certainty, and also from easier access to company information, as they have less financial and administrative resources than large companies.
This proposal helps to make it easier for SMEs and start-ups to expand and scale-up cross-border in line with the 2020 SME Strategy for a sustainable and digital Europe and the EU Start-up Nations Standard.
How will it improve transparency in the business environment?
The proposal will make more information about companies publicly available in particular at EU level through the Business Registers Interconnection System (BRIS). It covers important information for investors, creditors, consumers and authorities about:
partnerships,
groups of companies,
single shareholders of single-member companies,
the place of central administration and the principal place of business of companies,
EU branches of non-EU companies.
It will also make searches for information about companies in the EU easier by allowing a search through BRIS and, at the same time, through two other EU systems interconnecting national beneficial ownership registers and insolvency registers, while respecting the existing rules for access to each system.
How will it improve trust in the business environment?
First, the proposal will improve reliability of company information in business registers across the EU and thus ensure that such information can be trusted in cross-border situations. In particular, the proposal requires Member States to ensure that:
administrative or judicial control, as well as a legality check, of the instruments of constitution takes place when new companies are created and in case of any changes to those documents;
uniform checks of company information (e.g., checking legality of the company's name, object) are carried out before the information is entered in business registers.
Second, the proposal will ensure that company information in business registers is up-to-date by:
asking companies to make timely updates of their information in business registers, and to confirm once a year that the information is up-to-date;
asking business registers to make new information received from companies publicly available as soon as possible;
ensuring that sanctions are applied where companies do not file information or file it late to business registers.
How does this proposal relate to the existing company law framework?
The proposal respects the different legal traditions and systems in Member States, including the possible involvement of notaries in company law procedures, and does not aim to modify them.
The 2019 Digitalisation Directive ensured that company law procedures can be carried out online, and in particular that companies can be set up online. This proposal is complementary and provides for the second step of digitalisation of EU company law. It focuses on increasing the availability of company information, in particular at EU level, and on removing administrative barriers when companies and public authorities use such information in cross-border situations, through the use of digital tools and processes.
It does not introduce new systems but builds on existing ones, for example on BRIS that is operational since 2017 and connects all Member State registers. It is also in line with EU rules on electronic identification and trust services (the eIDAS Regulation and its ongoing revision to establish a framework for a European Digital Identity).
European Security Spending to Grow 10.6% in 2023, Driven by the Financial Sector
Growing security needs, new regulations, and the increasing risk of ransomware attacks due to the current geopolitical situation continue to drive European security spending. According to IDC's Worldwide Security Spending Guide, total European spending will grow 10.6% in 2023. Spending in the region will continue to see almost-double-digit growth over the forecast period, with total spend reaching $71 billion in 2026.
The U.K., Germany, and France are the top spenders on security, together accounting for over half of the European security market. In Central and Eastern Europe, Czech Republic will have the fastest growth in 2023, at over 12% YoY.
"IDC research shows that ongoing disruptions and a dynamic threat landscape have led European organizations to rethink their cyber resilience and proactively ensure their organization maintains good cyber hygiene," said Romain Fouchereau, research manager, IDC European Security. "Adopting zero-trust principles to harden security measures and implement secure access controls across networks, applications, and devices has become a top priority, with a defined strategy and support from senior management for new investments and initiatives."
European spending on software will lead YoY growth in 2023, with approximately 11% YoY growth, but security services will see the largest spending in 2023, reflecting its key role for European organizations across industries.
"We're seeing that in addition to software and hardware, European companies also have a very real need for security services to guarantee their continued operations and regulatory adherence," said Vladimir Zivadinovic, senior research analyst, IDC European Data and Analytics. "This is especially true for organizations with limited competencies in security, especially SMBs in less digitally mature verticals such as media, manufacturing, and healthcare."
In 2023, the finance sector will have the highest spending in Europe, driven by the need for data protection and regulatory compliance. At the same time, market dynamics are pushing financial institutions to increase their responsiveness and agility. Security services will be pivotal to unlock the full potential of their internal IT teams to focus on new services and improved customer experience.
Finance will be closely followed by manufacturing, with the government sector having the third-largest spending in 2023. Manufacturing will continue to focus on protecting its industrial assets, which will be increasingly connected with the enterprise IT network. The government sector will continue to invest in data protection and in executing its digital transformation initiatives, which are being targeted by ever more sophisticated ransomware attacks.
IDC's Worldwide Security Spending Guide quantifies the global revenue opportunity for both core and next-generation security purchases with detailed forecast data for security spending by 20 industries across nine regions and 44 countries.
Lemon peel, flax fibres hold keys to eco-friendly car parts
Natural materials including farm waste can make autos and other industries more sustainable, less toxic
By HELEN MASSY-BERESFORD
Think of the car or construction industry and lemon peel, corn starch and almond shells hardly come to mind. Yet manufacturers may rely increasingly on such raw materials as Europe seeks to reduce waste – from both agriculture and plastics.
New high-performance industrial materials from farm waste emerged from the BARBARA project, pointing the way to stepped-up innovation in the European bioeconomy.
Getting circular
Funded in a partnership between the EU and the private sector, the project used agricultural residues including lemon peel, corn starch, almond shells and pomegranate skins as additives for biopolymers, which occur in living organisms such as plants and can be used in manufacturing.
The result: prototypes of car parts and construction moulds made using the 3D printing expertise of Spain-based Aitiip Technology Centre.
'The most exciting thing from our point of view is that there are no residues, only resources,' said Berta Gonzalvo, research director at Aitiip, which coordinated the three-and-a-half-year project. 'Automotive and construction pieces have been successfully validated, demonstrating that a circular economy is possible and contributing to reducing environmental impact.'
The EU is spurring the development of products derived from materials of biological origin, part of a push not just to cut waste but also to reduce emissions of carbon dioxide and to make industrial goods safer.
The EU bioeconomy has been expanding for a decade, reaching €2.4 trillion in 2019, and has further growth prospects, according to an October 2022 study.
In a sign of the high expectations for bio-based industries, the EU in 2014 established a €3.7 billion joint undertaking with them to spur research in the field. This was followed in 2022 by a €2 billion initiative with players ranging from farmers to scientists to overcome technical, regulatory and market barriers for bio-based products.
The EU produces around 60 million tonnes of food waste and 26 million tonnes of plastic waste a year.
Making industrial materials from renewable sources including waste is set to become increasingly important and projects like BARBARA are just the beginning, according to Gonzalvo.
When BARBARA began in 2017, only one biopolymer was available for 3D printing. The project increased the number of bio-based materials using a combination of industrial biotechnology, nanotechnology and advanced manufacturing technologies.
It came up with new processes for the extraction and use of compounds such as natural dyes, biomordants that fix dyes, antimicrobials and essential oils from pomegranate, lemon, almond shells and corn.
Doors and dashboards
BARBARA created eight materials containing pomegranate and lemon pigment, pomegranate biomordants, lemon fragrance and almond shell that could be used instead of existing plastics. The new materials led to different colours, aromas, textures and antimicrobial properties.
The 11 partners also printed prototype door trims and a dashboard fascia for the car industry as well as a mould for truss joints for the construction sector.
The new materials have better mechanical, thermal and even aesthetic properties.
As a result, they can be used to improve the quality of the end material, even adding a colour or fragrance.
While the project has ended, the participants hope the technology can move forward to the demonstration phase within the next four to five years. That would show the possibilities for large-volume production.
With the global biopolymer industry growing 6% a year and the European sector expanding 30% annually, Gonzalvo said the EU is in a prime position to lead the way.
'We are one step closer to a real circular economy,' she said. 'Waste can be a resource and not just waste.'
Plastic substitutes
On the plastics front, the research outlook also looks promising.
In Europe, only 14% of plastic waste was recycled domestically in 2020, according to the European Commission. The remaining 86% was incinerated, landfilled, littered or exported, highlighting the need to establish a more sustainable system.
With production of plastics set to increase in the medium term, reducing their environmental footprint is all the more important.
The ECOXY project, funded through the same public-private partnership as BARBARA, looked for bio-based alternatives to plastics known as "fibre-reinforced thermoset composites," or FRTCs.
While FRTCs are light and strong, their green credentials are lacking. Besides being derived from fossil fuels, they can't be recycled and are often made from toxic materials including an endocrine-disrupting chemical compound called bisphenol A.
'Fibre-reinforced composites are being used more and more, so these bio-based composites should be able to substitute them in all the fields where they are used,' said Aratz Genua, a researcher at CIDETEC, a Spanish institute that coordinated ECOXY.
Three Rs
The project, which ran in parallel with BARBARA, included a consortium of 12 research and industry partners from across Europe.
They took as their starting point materials deemed to comply with the three Rs: recyclable, reshapable and repairable. While these 3R materials had already been patented by CIDETEC, they had a downside.
'We had made it more sustainable, but we were still working with products derived from oil and the most commonly used one is derived from bisphenol A,' said Genua. 'We had the opportunity to go one step further and make it more sustainable by using bio-waste to create bio-based FRTCs.'
The consortium looked to lignin, derived from wood and plant fibres. It used bio-based resin from lignin with flax fibres as a reinforcement to manufacture a demonstrator, in this case the backseat panel of a car.
'Being able to upscale and manufacture a demonstrator was really good,' said Genua. 'We started with small quantities of materials, and we have shown that these are usable at an intermediate scale.'
The real challenge was to make sure the new material would have comparable properties to the ones currently in use.
Bio-based resins demonstrated very good properties, equivalent to those derived from fossil fuels, according to Genua. But there is room for improving the strength of the flax fibres.
Future focus
Future research could include exploring the use of bio-based carbon fibres, also extracted from lignin.
'We will continue working on the development and optimisation of bio-based 3R resins for different applications,' Genua said.
For example, the EU-funded BIO-UPTAKE project is working on ceiling panels for the construction industry.
'In these cases, not only flax fibre but also bio-based carbon fibre will be used,' said Genua.
In the short term, the new materials are better for the health of workers handling them during manufacturing.
In the long term, the environment will benefit thanks in no small part to the resulting reduction in waste.
Research in this article was funded via the Bio-based Industries Joint Undertaking (BBI JU), which in 2022 was followed by the Circular Bio-based Europe Joint Undertaking (CBE JU). The article was originally published in Horizon, the EU Research and Innovation Magazine.