The World Economic Forumwelcomes 18 new factories to its Global Lighthouse Network of advanced manufacturers that are showing leadership in applying the technologies of the Fourth Industrial Revolution to drive operational and environmental impact.
Now with 44 factories, the network, established in 2018, serves as a platform to develop, replicate and scale up innovations, creating opportunities for cross-company learning and collaboration and for setting new benchmarks for the global manufacturing community. The goal of this community is to share and learn from best practices, support new partnerships and help other manufacturers deploy technology, adopt sustainable practices and transform their workforces. A new white paper, "Global Lighthouse Network: Insights from the Forefront of the Fourth Industrial Revolution," published today, outlines some of the main findings and impacts.
The 18 new factories bring increased diversity to the network, with new countries, including Brazil, Japan and Singapore, as well as new industries, including semiconductors and agricultural equipment. Almost one-half of the new lighthouses are end-to-end factories, driving value outside the four walls of the factory to effect change throughout their value chains.
The new lighthouses are:
Asia
Baoshan Iron & Steel (Shanghai, China): This 40-year-old factory adopted digitization early. Its extensive implementation of artificial intelligence and advanced analytics has allowed it to maintain its industrial competitiveness in the digital era, creating value of $50 million.
Foton Cummins (Beijing, China): Foton Cummins has self-deployed internet of things and artificial intelligence throughout its end-to-end product life cycle in its design, production and after service. By doing so, it has improved product quality and customer satisfaction by 40%.
GE Healthcare (Hino, Japan): This GE factory, with more than 30 years' experience of lean manufacturing, used Fourth Industrial Revolution technologies to transform into digital lean manufacturing. This has resulted in achieving the next level of performance, for example, cutting costs by 30% and reducing cycle times by 46%.
Haier (Shenyang, China): The Haier Shenyang refrigerator factory is an example of a user-centric mass customization model. Achieved by deploying a scalable digital platform that connects end-to-end with suppliers and users, it has improved direct labour productivity by 28%.
Hitachi (Hitachi, Japan): By leveraging a range of industrial internet of things technologies and data analytics in engineering, production and maintenance operations, Hitachi Omika Works has reduced the lead time of core products by 50% without undermining quality.
Infineon (Singapore): Enabled by a digital backbone and people development, Infineon has used data, advanced analytics and automation in its manufacturing plant and supply chain network to reduce direct labour costs by 30% and improve capital efficiency by 15%.
Johnson & Johnson DePuy Synthes (Suzhou, China): This site has scaled up standardized digital solutions developed in other Johnson & Johnson sites to drive performance improvements, including increasing productivity by 15%.
Micron (Singapore): This semiconductor fabrication facility has integrated big data infrastructure and industrial internet of things to implement artificial intelligence and data science solutions, raising product quality standards and doubling the speed at which new products are ramped.
Procter & Gamble (Taicang, China): This young site leveraged Fourth Industrial Revolution technologies to build the first lights-off operation in P&G Asia and connect its E2E supply chain. It increased productivity by 2.5x, boosted its production agility enabling e-commerce growth and improved employee satisfaction.
Weichai (Weifang, China): Weichai digitally transformed its entire end-to-end value chain to accurately understand customer needs and reduce costs. Powered by artificial intelligence and internet of vehicles, it shortened its R&D cycle by 20% and improved operating costs by 35%.
Europe
AGCO (Marktoberdorf, Germany): By combining digital solutions with intelligent line design, AGCO/Fendt can manufacture nine series of tractors – ranging from 72 to 500 horsepower – on a single assembly line with a batch size of one. This has increased productivity by 24% and reduced cycle time by 60%.
GSK (Ware, UK): This pharmaceutical site has applied Fourth Industrial Revolution technologies throughout its manufacturing operation, exploiting advanced analytics and neural networks to use existing datasets. It has improved line speed by 21%, reduced downtime and increased yield, delivering an overall equipment effectiveness improvement of 10%.
Henkel (Düsseldorf, Germany): Henkel has developed a cloud-based data platform that connects more than 30 sites and more than 10 distribution centres in real time. This helps meet growing customer and consumer expectations on service and sustainability, while achieving double-digit cost and inventory reductions.
Latin America
Groupe Renault (Curitiba, Brazil): Renault Curitiba approached Fourth Industrial Revolution technologies with a focus on improving employee accountability and E2E connectivity, engaging its workforce and developing a connected ecosystem throughout value-chain players including dealers, customers and workers. Results include improving its productivity by 18%, without major capital deployment.
MODEC (Rio de Janeiro, Brazil): Leveraging advanced analytics for predictive maintenance, a digital twin of its process plant, and a proprietary data platform to accelerate development and enable the exponential scale-up of new algorithms across oil production vessels, this offshore facility has reduced downtime by 65%.
Middle East
Petkim (Izmir, Turkey): This 35-year-old petrochemical facility embarked on a digital journey to drive value creation. Self-developed artificial intelligence algorithms optimize process and product pricing by analysing billions of production scenarios, resulting in an earnings before interest and taxes improvement of more than 20%.
Unilever (Dubai, UAE): In a drive to improve cost competitiveness, a local entrepreneurial team established a factory data lake and developed and deployed at scale Fourth Industrial Revolution use cases. With limited investment and in a short period of time it achieved a cost reduction of more than 25%.
North America
Johnson & Johnson Vision Care (Jacksonville, USA): Vision Care has digitally connected its value chain end-to-end from suppliers to consumers, as well as implementing reconfigurable manufacturing, to achieve double-digit cost reduction and sales growth.
Shared Learning Journey
"Not only does the Global Lighthouse Network celebrate leaders and best practices in effective technological deployment, but more important, it also creates a shared learning journey for the industry to accelerate the transition to the future of manufacturing," said Francisco Betti, Head of Shaping the Future of Advanced Manufacturing and Production, World Economic Forum. "This transition must focus on sustainability and efforts dedicated to reskilling and empowering people."
The Global Lighthouse Network is managed in collaboration with McKinsey & Company.
"The 44 lighthouses are trailblazers in the Fourth Industrial Revolution. Manufacturing is often the starting point for innovating a new, company-wide operating system powered by the latest technology to achieve new levels of sustainability, agility, speed-to-market, and productivity. The value doesn't stop at the factory door: instead, lighthouses find impact across the entire end-to-end value chain, from suppliers through to customers. This year, we believe the Global Lighthouse Network has found the secret sauce to overcome pilot purgatory and generate impact at scale. Moreover, by now the frontrunners have two to three years' head start compared to their peers. That should set off alarm bells for all manufacturers that are still busy trying to prove technology's value instead of using technology to change the way they work," said Enno de Boer, Partner and Head of McKinsey & Company's Global Manufacturing Practice.
Deloitte and Wichita State University Join Forces to Launch New Smart Factory
Deloitte and Wichita State University today announced the launch of The Smart Factory @ Wichita, a groundbreaking and immersive experiential learning environment that will accelerate the future of manufacturing as innovation and new technologies continue to reshape operations and the modern enterprise.
Deloitte and Wichita State are constructing the brand-new facility on Wichita State's Innovation Campus, which will include a full-scale production line, dedicated space for select ecosystem sponsors and experiential labs exploring smart factory capabilities. A smart factory is a highly digitized and connected production facility that uses technologies such as artificial intelligence, Internet of Things and robotics to manufacture products. Working alongside humans, smart factories can self-adapt and autonomously optimize manufacturing operations. The Smart Factory @ Wichita will make digital transformations real by demonstrating how to merge existing technologies with new innovations, sparking a dialogue about how companies can accelerate their journey towards scalable and sustainable capabilities.
"Smart factory solutions are becoming even more important as companies re-evaluate the resiliency and agility of their supply chains, which can determine an organization's success in the marketplace and the success of entire ecosystems," said Nishita Henry, chief innovation officer at Deloitte Consulting LLP. "Together with Wichita State, Deloitte will create a unique experience that captures the innovation, value proposition and disruptive technological capabilities of the smart factory."
"Wichita is a cutting-edge hub for precision manufacturing and technology. By collaborating with Deloitte, we will be able to bring together the organization's experience with our educational, research and innovation capabilities," said Jay Golden, president of Wichita State University. "The Smart Factory @ Wichita is the future, offering endless technological capabilities for organizations, as we believe it's critical to provide a hands-on learning experience for our business and academic communities."
The Smart Factory @ Wichita will be a net-zero impact smart building on a smart grid featuring 60,000 square feet of sustainable space. The end-to-end smart production line will demonstrate the art of the possible through advanced manufacturing methods and technologies and will also manufacture STEM education interactive kits that will be donated to local organizations in support of Deloitte's advancement of STEM education initiatives.
The facility is expected to open to clients, industry partners and students next year. It is the evolution of Deloitte's existing experience at Wichita State, which features more than 40 robots, robotic programs and cyber applications, 26 AR/VR assets and high-end data visualizations, 10 types of 3D printers, nine reverse engineering machine types, 21 professional engineering software programs and more. It offers a compelling experience in which the digital, physical, and experimental come together—for educators, collaborators, and clients—providing the opportunity to see how Industry 4.0 can make an impact and spur innovation and smart factory capabilities.
The smart factory advantage
Smart factory technologies can dramatically improve business performance. In a recent Deloitte study, 86% of manufacturers surveyed believe that the smart factory will be the main driver of manufacturing competitiveness in five years. The study also showed that early adopters of smart factory initiatives are observing double-digit improvements across labor productivity, factory capacity utilization and total production output.
A smart factory can also address sustainability. Advancing technologies can streamline operations to promote sustainable practices, ultimately reducing environmental impact.
About Wichita State University
Wichita State University serves as the Kansas urban-based research university, enrolling more than 20,000 students from every state in the U.S. and more than 100 countries. Wichita State and WSU Tech are recognized for being student centered and innovation driven.
Located in the largest city in the state with one of the highest concentrations in the United States of jobs involving science, technology, engineering and math (STEM), Wichita State University provides uniquely distinctive and innovative pathways of applied learning, applied research and career opportunities for all of our students.
The Innovation Campus, which is a physical extension of the Wichita State University main campus, is one of the nation's largest and fastest growing research/innovation parks, encompassing over 120 acres and home to a number of global companies and organizations.
Ultimate Guide To Increased Instagram Popularity In 2020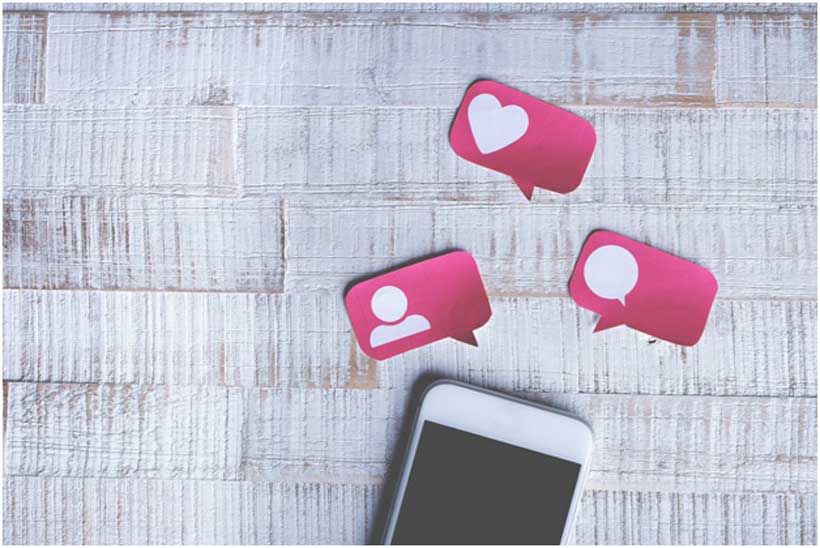 What made you popular in 2019 might not apply in 2020. With lockdowns and quarantines due to COVID-19, people are spending more time on Instagram than ever before. Competition for those users' attention is higher than ever and brands need to get creative with their strategies and tactics to stay relevant and popular on the platform.
So here's the ultimate guide to increasing Instagram popularity in 2020.
Work Smarter Not Harder:
Posting At The Right Time And In The Right Way:
Studies suggest that posting once or twice per day is optimal. Further research suggests that optimal times to post are between 11am-1pm and 7-9pm. Instagram's algorithmic timeline setting makes this not only optimal, but essential. Every business is different, however, and you can tailor your posting times according to your followers habits. You can learn about your followers most active times on the Instagram Insights feature.
Consistency Is King:
Building a strong brand that connects, creates clarity, expresses creativity and is consistent is the way to build brand awareness. The key is to engage, be consistent, know your audience and your niche. Creating a plan and brand guide could be your secret weapon in unlocking your brand's unique and original voice.
Make A Difference With Hashtags:
Selecting the best hashtags for your Instagram posts can mean the difference between appearing as a top post or sinking to the bottom of the feed without a trace. According to Hubspot, the average post contains 10.7 hashtags.
Purchase Followers
If you really need a helping hand to get started, buying Instagram followers is a quick and easy way to do it and is way more common than you would think. Of course, it's important to only do this with legit services like iDigic or you could end up with a bunch of bots that disappear from your follower list after a few days.
Content, Content, Content:
Inspire With Content:
Focusing on visual inspiration is key for 2020. No one wants to be preached to on Instagram, so tailor your content to tell your businesses story creatively across your captions, Stories, videos, photos and profile bio. The core message is that, rather than selling, you should be aiming to connect. Sharing user generated content (UGC) can be a great way to save time, money and connect with customers. Keep captions short, snappy and clear.
Visually Please With Aesthetics:
A visually consistent feed helps by not only making you look professional, but by helping users distinguish your posts from others immediately. Instagram began as a platform to share beautiful images and that has never changed. So, a visually striking and consistent feed can help you stand out from the competition and earn more likes and follows. WebDam reports that, of the best performing brands on the platform, 60% maintain a consistent look and feel.
Use UGC As A Performance Enhancer:
User generated content is a marketer's secret sauce. It earns high engagement rates and takes little to no effort to produce. Not only is it created and approved by your audience, but it helps to foster a sense of community around your brand.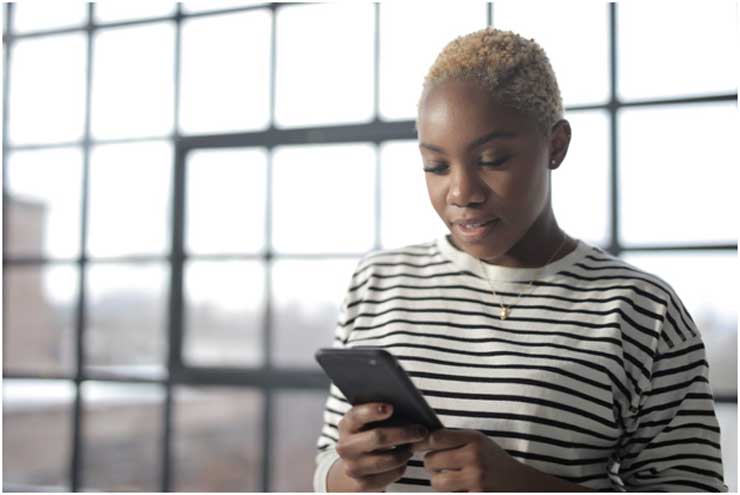 Monitoring, Testing, Adapting:
What is Instagram Insights And How To Use It:
For business pages you can take advantage of the Instagram Insights tab. This can show you the performance of content you have posted (posts, Stories, promotions etc.). Critically, you'll learn what worked and what flopped. What's more you can review your reach, impressions and interactions over a given time period to bolster your analysis on what works and what doesn't. Insights also offers key insights into audience demographics including location, age range and gender.
What To Test And How To Test It:
No plan survives first contact with the enemy and no two brands are the same. Therefore testing your tactics is the best way to understand if you are getting the most out of your Instagram presence. Examples of metrics you can test to optimize your performance include:
Posting Times: What times are your customers online and what location are they in? Try mixing it up with the day and time you post and let Insights tell you what works best.
Posting Type: Some brands find that Stories earn them higher engagement rates. Some brands find that traditional posts are more effective. You won't know what's best for you until you try out both.
Applying Lessons Learned From Analysis:
None of these insights mean anything unless you learn from them and incorporate them into your strategy. Make it a point to do a weekly deep dive into your Insights tab to see what's stopping you from sitting at the cool kids table on Instagram.
By paying attention to your content, audience behaviour and Instagram Insights, you'll quickly learn what's increasing your popularity and what's holding you back. What will you do to increase your Instagram popularity in 2020?
Video game industry to rally 250 million players to protect the planet
Some of the biggest names in mobile gaming today – with a combined active user base of 250 million players – unveiled a series of environmental activations they will be integrating into live games such as Subway Surfers, Angry Birds 2 and Golf Clash.
During the first ever Green Mobile Game Jam, which took place from March to April 2020 at the height of the COVID-19 pandemic, developers and CEOs from 11 companies committed to integrate these green activations such as new modes, maps or buildings, themed events, storylines and messaging.
The UNEP-facilitated P​laying for the Planet ​​Alliance supported the Green Mobile Game Jam, whose organisers hope that the shared learning and new practice, represents a new turning point for green thinking in game design for mass audience mobile games.
"We are excited to see the gaming industry throw its weight behind global efforts to reverse the climate crisis," said Inger Andersen Executive Director of UNEP. "The climate emergency needs all hands on deck. In reaching out to 250 million gamers, we hope to inspire audiences to take action."
John Earner, CEO of Space Ape who helped oversee the Jam said, "I was skeptical whether we could pull it off, especially during lockdown, but it was really inspiring to see companies who are normally very competitive come together and deliver some really great work. I see a huge amount of potential here for our industry and player communities going forward."
The results of the jam, activation designs and timelines for implementation can be seen on this Green Game Jam page with activations from:
MAG Interactive will be running awareness and tree-planting themed events in their games WordBrain and WordBrain2.
Sybo will be launching a world tour stop in Subway Surfers which will ask their community to take action on the frontlines of the climate crisis.
Space Ape will be educating and engaging players about the benefits of renewable energy through their game Transformers: Earth Wars.
WildWorks has introduced new renewable energy choices such as solar and wind power that reward players with special eco-credits and unlocks in the Animal Jam.
Playdemic will be seeking to educate and activate millions of mobile gamers in their game Golf Clash.
Fingersoft will be adding recharge stations with solar panels in Hill Climb Racing 2.
Rovio will be hosting two in-game events in Angry Birds 2 around the theme of reforestation and will share links with players where they can learn more about reforestation efforts and how they can contribute.
Pixelberry will design a new book in Choices that will see two sisters raising awareness about climate change while their family's fishing business is affected by a major fish die-off.
Creative mobile will be restoring biodiversity through special events to fundraise for the Wolf Conservation Trust in their game Zoocraft: Animal Family.
Future Games of London are shining a light on melting polar ice with a new game update in Hungry Shark World; Arctic Extinction.
GameDuell will be providing the Belote.com players with practical information about sustainability that they can use in their daily life.
The participants of the jam were asked to address themes ranging from climate change, supporting action around reforestation and restoring nature to exploring how games can integrate education on renewable energy. Green Game Jam participants voted Playdemic as 'Overall Winner', MAG Interactive as 'Most Adoptable' for their collaboration with TreesPlease and Creative Mobile as "First to Market". Wildworks emerged as 'UNEP favourite.'
Some activations have already been integrated and the rest will go live by early 2021 or sooner. The Playing for the Planet Alliance is partnering with Google Play to promote eligible games, with the activations later this year. Next year, organisers hope that additional companies will sign up to participate in the jam, potentially reaching up to 1 billion gamers with the activations.