Soleimani's Successor Is Failing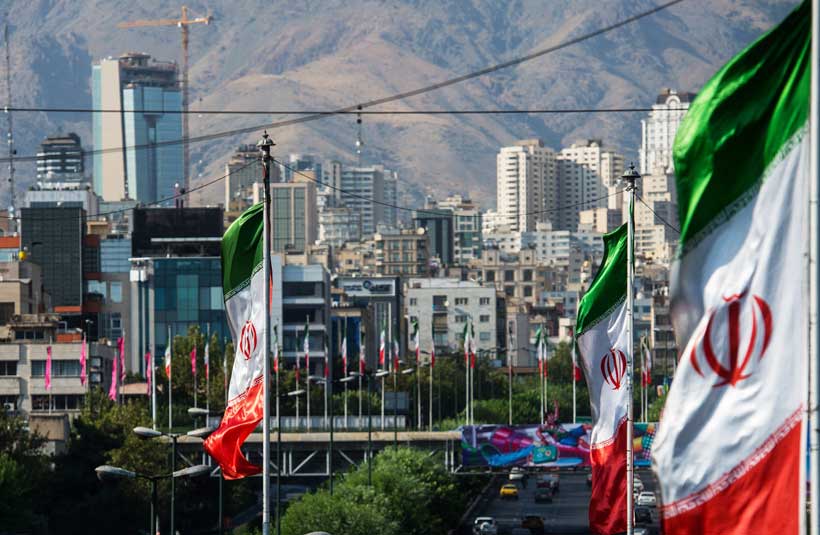 As I have earlier indicated (January 7th) under the headline "How Iran Can Checkmate Trump", the way that Iran could easily have checkmated Trump would have been
Iran's leaders have promised retaliation for what Trump did. But they haven't said when it will be done, or what it will entail. If they just stand back and wait while the world-at-large (other than American billionaires' core foreign allies the aristocracies of Saudi Arabia, Israel, and UK) gradually abandon their alliances with the U.S. regime, then not only Iran but also the U.S. regime's other main targets — Russia and China — will naturally rise in the international order, and this could become the way that the world's most dangerous imperialistic regime, the United States Government (since 1948 the serial perpetrator of coups and invasions), will finally be able to be defeated peacefully, and defanged gradually thereafter.
That would be Iran's retaliation — none.
(I detailed there the follow-up, but that passage in the presentation is the core of the presentation.)
Iran has already violated it: on the night of January 7th, they rocket-attacked some U.S. facilities in Iraq.
One of the features of Soleimani's greatness as a general was his understanding of the strategic uses of restraint, and of waiting-the-enemy-out, so as to enable the sheer evilness, of his opponent's provocation, to become more publicly displayed, to which he was responding, by his retaliation against it. When he did retaliate, he did it only in ways which weren't immediately clear and which therefore were deniable for long-enough a time so that if and when they did finally become clear, the evilness of what had provoked the response had already become vastly more clear to the entire world than what his response to the provocation was. Strategically, Soleimani was a master of this technique, and it couldn't have been used, at all, if Iran's Government had been in the wrong on the particular matter to which it was being applied. In order for this technique to be able to succeed, the enemy against which it is being targeted has to be really evil — that is, the ruler of the enemy (in this case, Trump) needs to be evil and widely known or suspected to be evil (and suspected even amongst the target's — Trump's — international allies: in this case, the EU), in order for this technique to succeed (by alienating the target's allies away from the target — weakening the support that the target will be receiving from his allies).
The longer that Iran would have waited before responding, the more pressure would be upon Trump now, to terminate his sanctions against Iran, after Trump's having illegally — not just in U.S. but in international law — assassinated Iran's #2 leader.
Instead, Iran did quickly retaliate. A retaliation is a onetime event; even a small retaliation, such as Iran did here, is the only retaliation that the public will recognize as being a "response" to the attack to which it was responding. The retaliator doesn't get a second chance to retaliate for Trump's having assassinated Iran's #2 leader. On January 8th, Iran launched, according to MarketWatch, "about a dozen" missiles at two U.S. military bases in Iraq, and no injuries or deaths were reported to result.
The extraordinarily reliable IntelliNews site (which is EU-based) had the real story on January 8th, "Analysis: Theory Iran's strikes on US Iraq bases were 'for show' firming up", and they opened:
The theory that Iran went out of its way to avoid causing US casualties during its late January 7 missile strikes on military bases in Iraq has been boosted by a statement from Iraqi Prime Minister Adel Abdul Mahdi's spokesman that the PM received word from Tehran that its response to the US assassination of its top general was either imminent or under way.
Although Iranian officials have told the home audience via official and semi-official news agencies that 80 US personnel were killed and around 200 injured in the attack, no casualties have been reported by Washington or Baghdad despite 17 missiles fired from Iran raining down on Al-Asad airbase in Iraq's Anbar province and five targeted at a base in the northern Iraqi city of Erbil around 01:30 local time. The bases house US troops. US President Donald Trump had warned Iran that a move to revenge the January 3 drone missile killing of Qasem Soleimani — who was Iran's second most important official — might trigger a "disproportionate" US response.
"Shortly after midnight on Wednesday we received a verbal message from the Islamic Republic of Iran that the Iranian response to the assassination of the martyr Qasem Soleimani had started or was about to start," Abdul Mahdi's spokesman said.
It is unclear whether it was a tip-off from Abdul Mahdi that enabled the US and allies to get all military personnel out of harm's way, such as by moving soldiers to shelters, or whether the commanders of the troops responded to early warning systems that detected the ballistic missiles. The latter scenario seems more likely, but the fact that Tehran contacted Abdul Mahdi in the way that it did shows that it was not counting with any big element of surprise. …
Clearly, then, Iran's top leaders weren't even thinking of not issuing a quick 'retaliation', but were instead solely focused on making it a 'retaliation' that would not provoke a full-scale and prompt destruction of Iran by the United States. Their strategic incompetency without Soleimani was simply stunning.
Soleimani was indispensable to Iran's military success, and now he was gone — Trump had assassinated him, and (because Soleimani was gone) Trump was going to get away with having done so.
The ball then was, of course, in Trump's court, and the international pressure upon him to terminate his anti-Iran sanctions was now gone, or nearly so, because the provocation (Trump's assassination of Soleimani) was already responded to (by this paltry missile-attack). Iran blew its enormous international PR-opportunity, to weaken its self-declared enemy, which is Iran's most powerful enemy (far more powerful than Saudi Arabia or Israel), the U.S. regime. The likelihood, now, of Europe's separating itself from U.S. on Iran and of increasing its resistance against America's anti-Iran sanctions, is vastly less than would have been the case if Iran had simply "waited" and not responded at all, but only continued threatening to respond, by saying that it will retaliate (so as to satisfy the Iranian public). If Iran had not retaliated, at all, then the growing pressure upon Trump (from Europeans) to capitulate on his sanctions would have been vastly greater, and strategically far more significant, than any growing pressure upon Iran's Government (internally) to actually retaliate against the U.S. would have been.
Had Iran instead continued to wait, the real retaliation against Trump would then have come from Europeans, who would be becoming now increasingly anti-American on account of his blatantly evil and international-law-breaking assassination of Iran's #2 leader. Now, they won't abandon the U.S. regime. There will be little, if any, pressure upon Trump to relent and to end his sanctions against Iran.
Iranians would have been delighted to see Trump squirming against increasing condemnation from Europeans — strategically crucial U.S. allies. Thus, there would have been little to no disappointment among the Iranian public urging "Attack! Attack!" The world-at-large would be increasingly Trump's opponent on the Iran-issue. Everyone would have come to recognize that Trump was the real loser in this encounter between U.S. v. Iran. It would have grown to become a humiliation of Trump, and of his aggressions. It would have done more to end U.S. sanctions against Iran than any living Soleimani — great a general though he was — would have been able to achieve. It would have been as if Soleimani's successor had been of Soleimani's stature.
But that was not to be.
On January 8th, Reuters headlined "After close brush with Iran, Trump finds an off-ramp – for now" and reported that, "Iranian Foreign Minister Mohammad Javad Zarif had said overnight the strikes 'concluded' Tehran's response to the Soleimani's killing." What did Tehran win, what did they achieve, by this "response" — this retaliation? Of course, Iran's Government recognized that this paltry response was puny compared to what had precipitated it, but they were right that "the strikes concluded" their response. They knew that they had lost to Trump. And this failure was the result of disastrous incompetence at the very top of the Iranian Government. Trump had just made a grossly incompetent strategic decision, to murder Soleimani, but Soleimani's successor, whomever it was, was strategically at least as incompetent as Trump here. Soleimani would never have done anything like this, responded this way, had he still been — as he had been — virtually Iran's Commander-in-Chief (not the President, not the Supreme Leader, Khamenei, the cleric who is really the very top official there). Of course, if Khamenei took over the C-i-C role in Soleimani's absence, then he is responsible for this enormous strategic blunder. But, in that case, the man whom he had just selected to be Soleimani's successor should have simply refused the appointment, since it then would be merely a title without the power, a hollow shell.
The blunder — whomever did it — is exacerbated because even Republican U.S. Senators, behind closed doors with the President's team on January 8th, were shocked that Trump's team had no evidence they could offer that corroborated Trump's alleged reason to justify assassinating Soleimani. Apparently, the atrocity had been based only on lies. Some of the Senators seem to have felt insulted by this — that they hadn't even been consulted in advance, about an invasion (assassination of Iran's #2 leader, on Iraqi soil) that was 'justifiable' only on the basis of dubious 'evidence'.
As the Reuters article said:
"Five days into this and you still haven't heard anything about 'imminent danger,'" said a former senior administration official. "That means they've got a problem."
CNN reported that, "Senate Democrats — and two key GOP senators — slammed a classified briefing Wednesday on the strike that killed Iranian commander Qasem Soleimani, charging that administration officials failed to provide evidence to show the attack [which Trump alleged that Soleimani was planning] was imminent and dismissed the role Congress should play in deciding to take military action."
Trump was just another George W. Bush, another Barack Obama, another international aggressor on the basis of lies. And yet, Iran simply caved to him, immediately, no contest. They had been handed the golden opportunity which they had always dreamed of having (to drive the Europeans to reject Trump's anti-Iran sanctions and then to counter-sanction against the United States), and simply blew it. Who did this enormous strategic blunder? How did it happen?
On January 3rd, Professor Narges Barjoghli, of Johns Hopkins's prestigious School of Advanced International Studies (SAIS) reported "Soleimani's replacement announced by Khamenei: Brigadier General Ismail Ghani, a veteran of the Iran-Iraq war, active in the Quds Force for years, including in fighting against ISIS in Syria." It's already obvious that Soleimani's successor is not nearly as skilled as was Soleimani. If Ghani is actually Soleimani's successor, then Khamenei needs to select another. Otherwise, Khamenei needs to depart the Commander-in-Chief role immediately.
On January 9th, Russia's RT bannered "'Harsher revenge': Revolutionary Guards commander vows it's not over after Iranian missile strikes on US forces in Iraq" and reported that "A senior Iranian military commander has promised further action against the United States, a day after Tehran launched missiles at two bases housing US troops in Iraq." Iran's Foreign Minister, Zarif, having admitted that the missile-strikes had "concluded" the matter (which was tragically a truthful statement), outraged the Guards' Commander: "Abdollah Araghi said that Iran would take 'harsher revenge soon'." Whether Araghi was correct or not about his prediction-threat, any such additional 'retaliation' would be labelled by the global public not as a retaliation, but instead as an aggression, by Iran, against the United States. The fact was beginning to sink in, to Iranians, that someone, at or near the very top, of Iran's Government, was incompetent. Not only did Iran's Government not checkmate Trump for his Soleimani-assassination move, but it weakened itself internally by its catastrophic counter-move. Increased unrest within Iran will result.
Unless Iran promptly replaces its new top general by one that has Soleimani's stature, the world could now easily slide quickly into, first, much of the Middle East becoming a vast pool of blood (since Trump still retains the support of Europe's leaders — even after that assassination), and then, as a likely result from that massive bloodshed, either a capitulation of all countries that the U.S. regime has been trying to take over (starting with Iran, Iraq, Syria, Lebanon, Turkey, Venezuela — the first resisting ones that might be taken now), or else an outright World War III if Russia (militarily the strongest holdout against the U.S. empire) were to resist such a finalization of the U.S. regime's grab for total global power.
The worst-case scenario would be either a dictatorial and militarily imposed global U.S. empire, or else a nuclear war that pits the world's two nuclear super-powers (U.S. and Russia) against each other.
By contrast, if the method that I had proposed on January 7th (no response — other than mere verbal threats to respond — as constituting Iran's retaliation against that assassination) can, somehow, still be implemented (i.e., if it's not already too late — as I think it is — for this situation to be able to be salvaged), then the sheer repulsiveness of today's America's cravenous and insatiable fascist imperialism will rise and break up and end the NATO alliance; and then Europe, instead of continuing to be allied westward across the Atlantic, with the United States, will fundamentally re-orient itself toward the east and unification with the rest of the EurAsian land-mass (which is by far the world's largest), so that, instead of the EU, there will be a much larger, and globally dominant, EurAsian federation of nations, which would ultimately come to lead even at the U.N. The U.N. itself would then become freed from its present dictatorial host, the U.S. regime, which won't even allow to enter the United States (to attend there) foreign leaders of whatever nations that the U.S. regime happens to be trying, at the time, to conquer. Consequently, the result would be that, instead of U.S. dictat constituting whatever 'international law' exists in actual practice, the international law that emanates from the U.N. itself might come ultimately to be applied as actually ruling and being applied over international relations. It certainly isn't now — especially not after Iran's blunder.
The world's future will be either a global U.S. international dictatorship imposed by force (the U.S.), or else a global international democratic federation of nations that is ruled under the U.N.'s existing and evolving body of international law. In the latter instance, the question of whether or not any given nation is a democracy would be strictly a matter determined by and within that given nation; and, whereas international human-rights law will have a bearing in the global body (the U.N.), it will never bear in such a way as to override the primary sovereignty of any nation's Government within that nation's boundaries. This is ultimately the only way that global peace will be able to become established and maintained (if that still remains possible). It entails the handover, to the U.N., of all nuclear weapons, of all countries. This entire arrangement was Franklin Delano Roosevelt's vision, and it ended when he did, but it conceivably could become established in the real world, if and when the U.S. Government gives up on its dream and intention (ever since 26 July 1945) of conquering and ruling the entire world. But who is there now who can bring that about?
Iran's January 8th missiles fired into Iraq probably foreclosed any such optimistic outcome.
On January 9th, Reuters headlined "At U.N., U.S. justifies killing Iranian commander as self-defense", and reported:
The United States told the United Nations on Wednesday that the killing of Iranian commander Qassem Soleimani last week was self-defense and vowed to take additional action "as necessary" in the Middle East to protect U.S. personnel and interests. …
The killing of Soleimani in Baghdad on Friday was justified under Article 51 of the U.N. Charter, wrote Craft in the letter seen by Reuters, adding "the United States is prepared to take additional actions in the region as necessary to continue to protect U.S. personnel and interests."
Under Article 51, countries are required to "immediately report" to the 15-member Security Council any measures taken in exercising the right of self-defense. …
Also on January 9th, RT headlined "Trump confirms more sanctions against Iran" and reported his saying, with evident pride: "It's already been done. … They were very severe, but now it's increased substantially." He was taking full advantage of his win, to increase it, and to increase the stakes for Iran, doing all he could to force an attack from Iran which would be destructive enough to 'justify' the U.S. (plus any of its attacked allies such as Israel) destroying Iran. Like Hitler, he'll grab all he can get, and he's happy to destroy whatever he labels an 'enemy'.
The supplicant will get from Emperor Trump nothing but a swift, very hard and bloody, kick in the teeth. Obviously, at this stage, to resist in any way would be suicidal.
Has the U.S. regime now, already, conquered both Iran and the U.N. — and the EU? (Europe still holds the cards here. Otherwise put: the ball is still theirs to play, and what they do with it will determine the world's future.)
In a subsequent report, I shall suggest a way for the Europeans to force the U.S. regime to accept peacefully the end of the trans-Atlantic alliance and the re-orientation of the European nations toward the east — toward ultimately a United States of EurAsia (by whatever name). The first step will be forcing Trump to end his secondary sanctions regarding Iran. European leaders still have the capacity to save the world, if they want to do so. Trump right now is not just exceedingly powerful; he is also exceedingly vulnerable, because this is America's Presidential-election year. I don't expect European leaders — or any leaders — to protect the world's future (for example, the Paris Climate Agreement was just for show), but some might have a sincere interest in doing that. Things aren't yet entirely hopeless.
Israel and Turkey in search of solutions
Twelve and eleven years have elapsed since the Davos and Mavi Marmara incidents, respectively, and Turkey-Israel relations are undergoing intense recovery efforts. They are two important Eastern neighbours and influence regional stability.
Currently, as in the past, relations between the two countries have a structure based on realpolitik, thus pursuing a relationship of balance/interest, and hinge around the Palestinian issue and Israel's position as the White House's privileged counterpart. However, let us now briefly summarise the history of Turkish-Jewish relations.
The first important event that comes to mind when mentioning Jews and Turks is that when over 200,000 Jews were expelled by the Spanish Inquisition in 1491, the Ottoman Empire invited them to settle in its territory.
Turkey was the first Muslim country to recognise Israel in 1949. Israel's first diplomatic Mission to Turkey was opened on January 7, 1950 but, following the Suez crisis in 1956, relations were reduced to the level of chargé d'affaires. In the second Arab-Israeli war of 1967, Turkey chose not to get involved and it did not allow relations to break off completely.
The 1990s saw a positive trend and development in terms of bilateral relations. After the second Gulf War in 1991 -which, as you may recall, followed the first Iraqi one of 1980-1988 in which the whole world was against Iran (with the only exception of the Democratic People's Republic of Korea, Syria, Libya and the moral support of Enver Hoxha's Albania) – Turkey was at the centre of security policy in the region. In that context, Turkey-Israel relations were seriously rekindled.
In 1993, Turkey upgraded diplomatic relations with Israel to ambassadorial level. The signing of the Oslo Accords between Palestine and Israel led to closer relations. The 1996 military cooperation agreement was signed between the two countries in the fight against the Kurdistan Workers' Party (PKK) in Turkey, which provided significant logistical and intelligence support to both sides.
In the 2000s, there was a further rapprochement with Israel, due to the "zero problems with neighbours" policy promoted by Erdoğan's Justice and Development Party. I still remember issue No. 3/1999 of the Italian review of geopolitics "Limes" entitled "Turkey-Israel, the New Alliance".
In 2002, an Israeli company undertook the project of modernising twelve M-60 tanks belonging to the Turkish armed forces. In 2004, Turkey agreed to sell water to Israel from the Manavgat River.
Prime Minister Erdoğan's visit to Israel in 2005 was a turning point in terms of mediation between Palestine and Israel and further advancement of bilateral relations. In 2007, Israeli President Shimon Peres and Palestinian President Mahmud Abbas spoke at the Turkish Grand National Assembly one day apart. High-level visits from Israel continued.
On December 22, 2008, Israeli Prime Minister Ehud Olmert came to Ankara and met with Prime Minister Recep Tayyip Erdoğan. In that meeting, significant progress was made regarding Turkey's mediation between Israel and Syria.
Apart from the aforementioned incidents, the deterioration of Turkish-Israeli relations occurred five days after the above stated meeting, i.e. Operation "Cast Lead" against Gaza on December 27, 2008. After that event, relations between the two sides were never the same as before.
Recently, however, statements of goodwill have been made by both countries to normalise political relations. In December 2020, President Erdoğan stated he wanted to improve relations with Israel and said: "It is not possible for us to accept Israel's attitude towards the Palestinian territories. This is the point in which we differ from Israel – otherwise, our heart desires to improve our relations with it as well".
In its relations with Israel, Turkey is posing the Palestinian issue as a condition. When we look at it from the opposite perspective, the Palestinian issue is a vital matter for Israel. It is therefore a severe obstacle to bilateral relations.
On the other hand, many regional issues such as Eastern Mediterranean, Syria and some security issues in the region require the cooperation of these two key countries. For this reason, it is clear that both sides wish at least to end the crisis, reduce rhetoric at leadership level and focus on cooperation and realpolitik areas.
In the coming months, efforts will certainly be made to strike a balance between these intentions and the conditions that make it necessary to restart bilateral relations with Israel on an equal footing. As improved relations with Israel will also positively influence Turkey's relations with the United States.
Turkey seeks to avoid the USA and the EU imposing sanctions that could go so far as to increase anti-Western neo-Ottoman rhetoric, while improved relations with Israel could offer a positive outcome not only to avoid the aforementioned damage, but also to solve the Turkish issues related to Eastern Mediterranean, territorial waters, Libya and Syria. Turkey has no intention of backing down on such issues that it deems vital. Quite the reverse. It would like to convey positive messages at the level of talks and Summits.
Another important matter of friction between Turkey and Israel is the use of oil and gas in the Eastern Mediterranean reserves between Egypt, Israel, Greece and Cyprus (Nicosia).
This approach is excluding Turkey. The USA and the EU also strongly support the current situation (which we addressed in a previous article) for the additional reason that France has been included in the equation.
The alignment of forces and fronts in these maritime areas were also widely seen during the civil war in Libya, where Turkey, Egypt, the United Arab Emirates, France, as well as other players such as Russia, Italy, etc. came into the picture.
Ultimately, a point of contact between Turkey and Israel is the mediation role that the former could play in relations between Iran and Israel, especially after the improvement of Turkish-Iranian relations.
Indeed, in the aftermath of the U.S. airstrike in Baghdad – which killed Iranian General Qassem Soleimani on January 3, 2020 -the Turkish Foreign Minister stated that the U.S. action would increase insecurity and instability in the region. He also reported that Turkey was worried about rising tensions between the United States and Iran that could turn Iraq back into an area of conflict to the detriment of peace and stability in the region. There was also a condolence phone call from President Erdoğan to Iranian President Rouhani, urging him to avoid a conflictual escalation with the United States following the airstrike.
Consequently, it is in the Turkish President's interest to maintain an open channel with Iran, so that he himself can soften the mutual tensions between Israel and Iran, and – in turn – Israeli diplomacy can influence President Biden's choices, albeit less pro-Israel than Donald Trump's.
Turkey is known to have many relationship problems with the United States – especially after the attempted coup of July 15-16, 2016 and including the aforementioned oil issue – and realises that only Israel can resolve the situation smoothly.
In fact, Israel-USA relations are not at their best as they were under President Trump. President Erdoğan seems to be unaware of this fact, but indeed the Turkish President knows that the only voice the White House can hear is Israel's, and certainly not the voice of the Gulf monarchies, currently at odds with Turkey.
Israel keeps a low profile on the statements made by President Erdoğan with regard to the Palestinians- since it believes them to be consequential – as well as in relation to a series of clearly anti-Zionist attitudes of the Turkish people.
We are certain, however, that President Erdoğan's declarations of openness and Israeli acquiescence will surely yield concrete results.
The 25-year China-Iran agreement
On March 27, 2021, a document entitled "Comprehensive Document of Iran-China Cooperation" was signed by Javad Zarif, Iran's Foreign Minister, and his Chinese counterpart. The Iranian regime's Supreme Leader Ali Khamenei had previously called "the agreement between the presidents of Iran and China correct and wise." However, the Iranian people have widely criticized it as entirely against their national interests. Iranian officials have not even publicized the document's contents yet probably because it is highly contentious.
In 2019, excerpts from this document were revealed by the Economist Petroleum news site. The details included:
China invests $460 billion in Iranian oil and transportation sectors. China will get its investment back from the sale of Iranian crude during the first five years.
China buys Iranian petroleum products at least 32% cheaper.
The Chinese can decide before other companies whether to participate in completing all or part of a petrochemical project.
50,000 Chinese security personnel will be deployed to protect Chinese projects in Iran.
China has the right to delay the repayment of its debts for up to two years in exchange for Iranian products' purchase.
At least one Russian company will be allowed to participate in the Tabriz-Ankara gas pipeline design together with the Chinese operator.
Every year, 110 senior Revolutionary Guards officers travel to China and Russia for military training. 110 Chinese and Russian advisers will be stationed in Iran to train Revolutionary Guards officers.
Development of Iranian military equipment and facilities will be outsourced to China, and Chinese and Russian military aircraft and ships will operate the developed facilities.
Even some circles within the regime have criticized the agreement. The state-run Arman newspaper wrote, "China has a 25-year contract with Iran and is investing $460 billion in Iran. It is somewhat ambiguous. Presently, China is holding the money it owes us and blames it on the U.S. sanctions. How can we trust this country to invest $460 billion in Iran?"
Last year, Iran and China had the lowest trade in the previous 16 years, and according to statistics, by the end of 2020, the volume of trade between Iran and China was about $16 billion, which, including undocumented oil sales, still does not reach $20 billion.
Jalal Mirzaei, a former member of Iran's parliament, said: "If in the future the tensions between Tehran and Washington are moderated, and we see the lifting of some of the sanctions, China can also provide the basis for implementing the provisions of this document, but if the situation continues like today, Beijing will not make any effort to implement the document, as it is essentially unable to take concrete action on the ground because of the sanctions."
China's objectives
Iran is vital to China in two ways, through its geopolitical location and its geo-economic importance. China knows that it does not have enough natural resources and is currently having a hard time supplying them from Russia and Saudi Arabia. Saudi Arabia supplies its energy needs from oil giant Aramco, half of which is owned by the United States. That is why China is looking for a safe alternative that the United States will not influence, and the only option is Iran. They may also have a two-pronged plan in Iran, which involves using Iran's profitable market and making Iran into a lever of pressure against the United States for additional concessions.
The Iranian regime's objectives
The deal could deepen China's influence in the Middle East and undermine U.S. efforts to isolate the Iranian regime. While the international dispute over the Iranian regime's nuclear program has not been resolved, it is unclear how much this agreement could be implemented. The regime intends to make it a bargaining chip in possible future nuclear negotiations. However, some of Iran's top authorities believe that China and Russia cannot be trusted 100 percent.
Due to the sanctions, the regime has a tough time to continue providing financial support to its proxy militias in the region. The regime also faced two major domestic uprisings in 2017 and 2019. Khamenei's regime survived the widespread uprisings by committing a massacre, killing 1,500 young protesters in the 2019 uprising alone, according to the Iranian opposition, the National Council of Resistance of Iran (NCRI) and later confirmed by the Iranian regime's Interior Ministry officials. Now with the coronavirus pandemic, Khamenei has been able to delay another major uprising.
Iran's economy is on the verge of collapse. Khamenei must bow to western countries' demands regarding the nuclear issue, including an end to its regional interventions and its ballistic missile program. Khamenei will struggle to save his regime from s imminent uprisings and a deteriorating economy that will undoubtedly facilitate more protests by the army of the unemployed and the hungry at any moment.
Unlike the 2015 JCPOA, the Iranian regime in 2021 is in a much weaker position. In fact, by many accounts, it is the weakest in its 40-year history. By signing the recent Iran-China agreement and auctioning Iranian resources, Khamenei wants to pressure the United States to surrender and restore the 2015 JCPOA as quickly as possible. But in the end, this pivot will not counteract domestic pressures that target the regime's very existence.
China-Arab Relations: From Silk to Friendship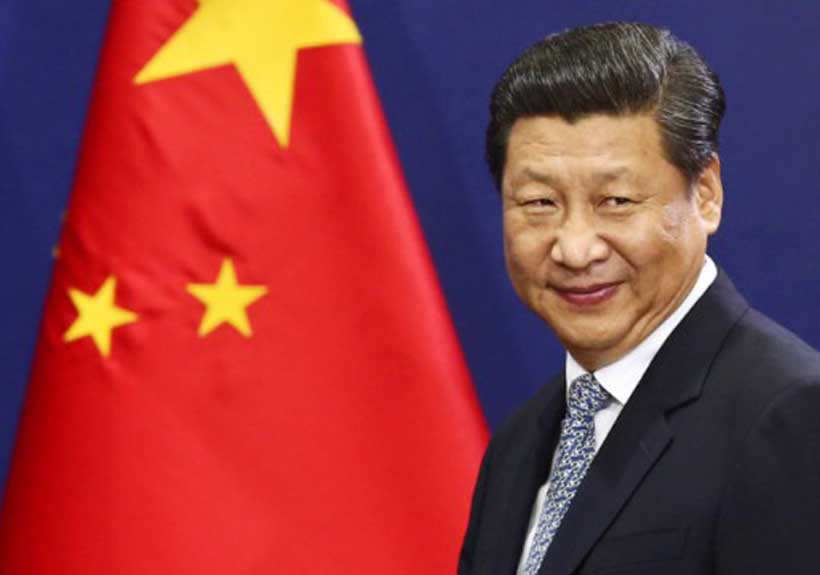 China and the Arabs have a long and rich economic and cultural history, and this distinguished relationship still exists today, with a promising future. This bilateral relationship between the two nations is based on the principles of respect and non-interference in internal affairs or foreign policies. Therefore, China's relationship with the Arabs as well as with other nations is unique and a model to be followed. If you meet a Chinese person, the first phrase will be "Alabo" or an Arab in Mandarin, and he/she will welcome you. The Chinese state's dealings with its counterparts can be measured based on the model of this Chinese citizen. China deals with the Arabs on the basis of friendship and historical ties.
The history of Sino-Arab relations goes back to the Tang Dynasty, and these relations developed with the flourishing of trade between the two nations. Since China was famous for its high quality silk, this trade route was called the "Silk Road". Baron Ferdinand Freiherr von Richthofen, better known in English as Baron von Richthofen, was a German traveller, geographer, and scientist. He is noted for coining the terms "Seidenstraße" and "Seidenstraßen" = "Silk Road" or "Silk Route" in 1877.
Chinese-Arab relations have developed in contemporary history. In 1930, China established official relations with the Arab Republic of Egypt and the Kingdom of Saudi Arabia. A library in China was named the "Fouad Islamic Library", after the late Egyptian king, "Fuad the First". In 1956, Egyptian President Gamal Abdel Nasser cut ties with China and established relations with the Communist People's Republic of China and inaugurated an embassy in Egypt. In the same year, the Arab League established relations with the People's Republic of China. By the year 1990, all Arab countries cut their relations with the Republic of China and established diplomatic relations with the People's Republic of China.
In 2004, the China-Arab Cooperation Forum was established, and today it is considered a milestone for the Sino-Arab relationship. At its inauguration, Chinese Foreign Minister Li Zhaoxing delivered a speech stating:"The Arab world is an important force on the international scene, and that China and the Arab countries have enjoyed a long friendship. Our similar history, our common goals and our broad interests have been credited with enhancing cooperation between the two sides; no matter how the international situation changes, China has always been the sincere friend of the Arab world". The China-Arab Cooperation Forum was officially established during the visit of Chinese President Hu Jintao to the headquarters of the League of Arab States in January of 2004.
Hu Jintao indicated at that time that the formation of the forum is a continuation of the traditional friendship between China and the Arab world. The Chinese president said at the time, "The establishment of the forum is conducive to expanding mutual cooperation in a variety of fields. He added that China had made four proposals; First, maintaining mutual respect, fair treatment and sincere cooperation at the political level. Second, strengthening economic and trade relations through cooperation in the fields of investment and trade, contracted projects, labor services, energy, transportation, communications, agriculture, environmental protection and information. Third, expand cultural exchanges. Finally, conducting training for the employees."
During the second session of the forum in Beijing in 2006, China showed its sympathy for the issues of the Arab world and its interest in the peace process between Palestine and Israel, since China is a peace-loving country; it presented the idea of "a nuclear-free Middle East". China is the best friend of the Arab countries today. Although some Arab countries have strong relations with the West whose policy does not match the Chinese policy, but all Arab countries agree on friendly and good relations with the People's Republic of China.
The Arab citizen is not interested today in the foreign policy of the US, the deadly weapons of the US and Russia, or European culture, but rather the livelihood and economy, and this is what China provides through its wise economic policy. In 2013, Chinese President Xi Jinping launched the Belt and Road Initiative, or New Silk Road, which will restore glow to China-Arab relations; as the Arab world is in a strategic location on the initiative map. Thus, the Arab countries are an important partner for China in the initiative. Although the volume of trade exchanges between China and the Arab countries exceeded 200 billion US dollars, which increased 10 times over the past decade, there was no commercial and institutional arrangement to facilitate trade between the two sides.
China, as a peaceful and non-invasive country, aims to promote economic cooperation with Arab region on an equal basis because it considers the Arab world a historic partner. The historical experience of the Arabs with the Chinese through the Silk Road has confirmed that China differs from the nations of colonialism and imperialism, which consider the Arab region a place rich in natural resources only. In his historic speech at the Arab League, Chinese President Xi stressed that China will not seek to extend influence and search for proxies in the Middle East. The Chinese initiatives will contribute to establishing security and stability through economic development and improving the people's livelihood, in line with the post-2015 development agenda and the aspirations of the Arab people for a better life, as the Chinese experience proves that development is the key to digging out the roots of conflicts and extremism in all its forms.
China is a neutral country and does not favor the use of violence. During the Syrian crisis, for example, the Chinese envoy to the Security Council raised his hand three times, meaning that China, with its wise diplomacy, supported the Syrian regime without entering the military war. During the recent Chinese military parade, Chinese President Xi Jinping revealed some Chinese military capabilities and thus sent a message to the enemies that China will always be ready if a war is imposed on it, and a message of support to China's allies. The Arab region today needs a real partner who possesses economic and military power and international political influence, such as China; to ensure the success of the Belt and Road Initiative, and to consolidate the China-Arab relations and raise it to the level of a strategic alliance.