Let's Bet: Will the Phase One deal prove effective?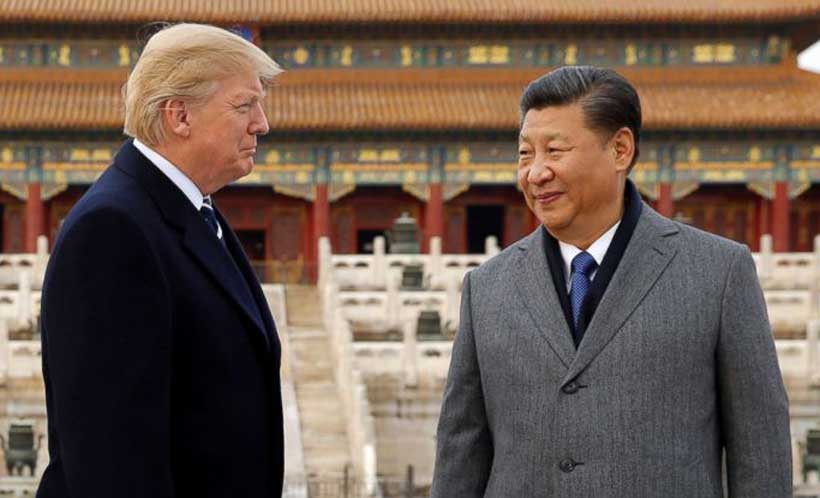 With oil prices soaring high with a geopolitical risk premium back in markets, the U.S.-China trade talks have taken a step back. However, as soon as this temporary spike settles down (as it seems to be), the question for crude markets and global economy will be how effective the Phase One agreement will prove. A study of past trade talks indicates that the prospects of getting an answer for this question might not be that easy. But meanwhile have "things changed"?
Consider the buildup to the current status: There have been more or less 13 meetings between the world economic juggernauts – China and the U.S. share a total of 40 percent of global GDP –to resolve their economic scrum. Trump has manifested his characteristic whimsical spells shifting from Panglossian optimism to Cynic pessimism. Chinese negotiators have reciprocated the fickleness but nevertheless have played along well. Recently, after the half-cooked "Phase One" (or mini deal), many observers and analysts are betting on a more comprehensive trade deal.
The 15th December tariffs of $160 bn have been delayed. Tariff rate on $120 bn of goods (imposed on September 01, 2019) have been reduced from 15 percent to 7 percent. Other tariffs of $250 bn with a rate of 25 percent still remain. China has promised, according to U.S. officials to purchase goods and services of about $200 bn over two years. However, this might not be that simple.
There are different variables here to consider. Clyde Russell in a trenchant piece for Reutersexplains in detail about these assumptions. An assumption that China would buy about $200 bn more goods from US is quite optimistic. Not to mention that the Phase One agreement has a snapback clause which means that upon quarterly reviews if the Chinese side isn't holding true to their promises the agreement can become null and void.
Even if China fulfills its promise it won't reduce U.S. deficit with China by any significant amount. U.S.' trade deficit with China for the first 10 months of 2019 was $294 bn or 40 percent of the country's total trade gap. However, for the same period, Chinese sold goods more than four times (of about $382 bn). China needs to half its current exports to the U.S. for a "meaningful" drop in the deficit- something that seems highly unlikely.
Also, the only room China has to ramp up its purchases is agricultural products. However, the recent outbreak of swine flu has led China to herd down its pig population therefore, low demand for soybeans. Also, Brazil, that has been a beneficiary of trade war, will not easily lose their market share and might reduce down prices, giving U.S. farmers a tough time.
Many observers are also pointing towards the language of the official statements. For one not much detail has been shared on the agreement; that consists of 86 pages according to U.S. officials. The U.S. administration is emphasizing Chinese promises of buying more from them while China isn't that categorical. Chinese media said that the agreement was based on "principle of equality and mutual respect" and that as Chinese markets expands it will lead to "increasing imports of goods and services from abroad".
Crude oil is another commodity where China can buy more volumes. However, much will then depend upon the price of oil which due to various factors, chief amongst a relatively slow demand, is expected to remain under pressure. China has already been importing record amounts of crude this year, 11.13mbpd in November 2019, with an average of 10.09 mbpd; 10 percentmore than the same time last year.Rex Preston Stoner, a security and geopolitical consultant based in Francenotes, "The Chinese and the U.S. are approaching this issue from diametrically opposed viewpoints. Without getting lost in the details, the Chinese negotiators systematically adhere to principles of strategic patience while grappling with foreign affairs while the current U.S. administration has no apparent systematic or strategic approach whatsoever."
Most importantly, the Phase One agreement doesn't address two very important changes in Chinese cyber laws. The first one is Multi-Level Protection 2.0 (implemented on December 1) and second is the Cryptography Law (that will go into effect by 1st January). Both of these rules will prohibit foreign companies from encrypting their data hence giving access to sensitive information to the Chinese. This can become a deal breaker!
As the element of human agency dominates the negotiation table and that the two people who will finally decide the fate of the trade talks cannot afford to look weak, the prospects of a final deal remain elusive. We may have aPhase One deal but it wouldn't serve the purpose —we have been there before (Last November G20 meeting, both leaders ended the year on a very positive note). Read between the lines and we might have to reconsider our optimism regarding the end of trade war.
Mongolia has Come a Long Way: What is Needed to Consolidate These Gains?
When I last visited Mongolia in 2016, the country was on the brink of a deep economic crisis, with a large fiscal deficit and unsustainably high debt. The changes since then have been remarkable. Thanks to the government's efforts under the Economic Recovery Program, supported by international partners, Mongolia's economy has recovered strongly. Since 2017, economic growth has averaged 6.5 percent, the government turned a fiscal deficit of 15.3 percent of GDP in 2016 to a surplus of 2.6 percent last year and debt levels have come down, although they remain too high.
The World Bank has supported this progress with two budget support operations, aiming to close budget loopholes, improve the targeting of social spending and strengthen the investment climate to stimulate private sector job creation. Our colleagues at the International Finance Corporation and the Multilateral Investment Guarantee Agency have also contributed through engagements in the financial and mining sectors. Mongolia's upcoming graduation from the International Development Association—the arm of the World Bank Group that provides concessional finance to low-income countries—is a sign of confidence in Mongolia's development trajectory and reaffirms its middle-income country status.
As impressive as these gains are, there is still work to be done. In the face of an increasingly volatile and uncertain international outlook, Mongolia needs to remain vigilant to avoid policy reversals and ensure broad public support for necessary reforms. Three key risks stand out.
First, poverty remains stubbornly high. Preliminary calculations by the statistical agency suggest that urban poverty rates in particular have stagnated. While herders and rural workers have benefited from high meat prices, the robust economic performance of mining and manufacturing has not translated into sufficient income opportunities for the majority of the urban population. Creating more and better jobs remains an urgent priority.
Second, to create lasting improvements in people's livelihoods ultimately will require improving governance and building stronger institutions. This is key to further improve confidence among private investors and to deliver better quality public services.
Lastly, weaknesses in the financial sector and the country's external balances remain the Achilles' heel of Mongolia's economic stability.
What can policy makers do to address these risks and break the boom-and-bust cycle?
The government needs to maintain its course on reforms. It needs to focus on actions to create more private sector jobs and higher income opportunities while resisting pressures to go back to the practice of fiscal hand-outs. A transparent and predictable investment climate is key.
Poor and vulnerable households will need to be protected and supported. Social protection systems could be further strengthened, and social transfers better targeted. Looming fiscal liabilities in the country's pension system need to be addressed. Bolder reforms are required.
Financial sector risks need to be urgently addressed. A successful recapitalization of the banking sector as agreed with the International Monetary Fund would provide critical financial resilience in case of negative external shocks. In the face of global uncertainty, Mongolia can ill-afford to let this issue linger. Addressing anti-money laundering issues to get Mongolia off the Grey List of the Financial Action Task Force (FATF) will ensure continued access to international bank lending.
Finally, the Bank of Mongolia can allow greater flexibility of the exchange rate and limit the volume of its interventions. It is now, when the economy is still performing relatively strongly, that it is the easiest to get savers and investors used to greater exchange rate volatility.
The international community is ready to support Mongolia in addressing these challenges, building on the gains achieved over the past three years. Since 1991, the World Bank has been a steadfast partner for Mongolia, providing over US$1billion in development financing to the country. We have invested in building infrastructure, strengthening education and health systems, and improving governance. We are proud of the progress made to date and look forward to further strengthening our partnership with Mongolia as a middle-income country with aspirations to improve living standards for all its citizens.
Mongolia has come a long way. Let's consolidate these gains together.
How climate is changing politics
In the fall of 2019, Democratic Speaker of the US House of Representatives, Nancy Pelosi, went on record saying that competition for resources was turning ecology into a national security issue. A growing number of politicians and experts share her opinion.
While most countries worldwide take a "mixed" picture of the consequences, upsides and downsides of global warming amid an ever-growing rivalry between states, the environmental idea is becoming a convenient and attractive tool to discredit opponents. Moreover, for some pro-Nature organizations, the proclaimed requisite to ensure environmental protection outweighs any objective needs for the development of both individual territories and entire states. Sometimes it becomes almost impossible to draw a line between sincere idealism and "lobbying for a new type of corporate interests." As a result, criticism of a development model based on the use of hydrocarbons actually becomes an instrument of competition promoting the interests of the "green economy," which in recent years has often proved to be less than ecologically impeccable.
Russian President Vladimir Putin has repeatedly reminded the international community of what the advocates of an immediate change to the global energy system fail to mention. Paradoxically, climate change and demands for a rash change of political priorities to combat it both threaten to increase inequality between countries.
On the one hand, political instability caused by the increasingly changing climate throws into question the long-term plans for the socio-economic development of entire regions and even continents. According to the UN's Food and Agriculture Organization (FAO), shortages of drinking water and large-scale human migration in search for a better live will emerge as the most pressing problems mankind will face in the near future. The regions where conflicts provoked by climate change will flare up in the coming years might include, among others, territories south of Russia's borders and the Arctic.
On the other hand, less diversified economies, technological backwardness and outdated infrastructure put most economically underdeveloped and developing states at a disadvantage to the world's most developed countries. The former argue, however, and with pretty good reason too, that many of the world's most affluent countries keep using "dirty" technologies and production facilities in a bid to maintain their economic growth, including tax exemptions and even state subsidies. This is something ordinary citizens are well aware of, as is proved by the "green-oriented" political forces' modest successes outside the "golden billion" states. In developed economies many people are wary of the high price of current "green" technologies, which promise not so obvious gains and only decades later at that,and politicians just can't ignore this public sentiment. Finally, widespread forecasts of a global economic slowdown and even a possible recession are putting environmental problems on the back burner.
Besides, the much-trumpeted predictions of the imminent triumph of "green" technologies are not always grounded in reality. In February 2019, The Economist wrote that companies using traditional energy still generate more income compared to renewable energy projects. Global demand for oil continues to grow by an annual 1-2 percent, just like it has done the past 50 years. Most of the nature conservationists still move around in cars with internal combustion engines and fly on airplanes. Relying on some breakthrough developments and technologies whose prospects of mass-scale implementation remain dim would certainly be premature. The $300 billion that is currently being invested in renewable energy worldwide is just a drop in the ocean compared with investments in the development of fossil fuels. Finally, despite all high-profile statements regarding the introduction of electric vehicles, even in 2030, up to 85 percent of cars will still be running on the tried-and-true internal combustion engines.
In 2017, the US withdrew from the Paris climate agreement, and the Trump administration is now trying to breathe new life into the country's coal industry. Even in many environmentally aware countries, broad sections of the public have not yet been convinced about the benefits of having to pay more for "green" goods and services. For example, the idea of stimulating economic growth by means of tax cuts is not popular with the high and mighty of the world's leading economies. Meanwhile, experts consider monetary incentives, aimed at encouraging public support for technological and cultural changes aimed at reversing the global warming process as one of the most promising measures able to ease the skeptics' fears. Therefore, assuring people that measures aimed at reducing harmful emissions will not cause a catastrophic blow to their personal well-being may prove a hard task.
In this regard, many politicians, administrators and experts are wondering just how dramatic changes in the existing economic structure over several decades will be able to reverse the negative climatic phenomena and how much should we focus on political, economic and social measures that would help individual countries and associations of states adapt to the objective trends of nature. And, finally, whether this is not just an attempt by the developed countries to hamper their current and potential rivals' progress under the guise of solving environmental problems.
During 2019, the conflict between West and East European countries over the issue of unification of their environmental policy was heating up threating to further split the European Union. It turned out that "EU subsidies are no longer part of its policy, but rather a kind of gift for loyalty. We are talking about the familiar divide-and-rule policy", about an almost deliberate separation of EU states and regions, unwilling to unconditionally embrace decisions taken by the bloc's leading countries and by Brussels. Simultaneously, the East European countries' skepticism about the requirements of the earliest possible rejection of "dirty" technologies is fueled, among other things, by the example of Germany, where diversification of energy sources has effectively resulted in increased consumption of traditional fuels – coal and gas – with all the political and financial consequences this entails. This is due to the hasty closure of nuclear power plants that "green" generating units can't fully compensate for.
In hindsight, one will have to admit that climate change has long influenced the fate of states and peoples. Some experts believe that the Late Antique Little Ice Age, "which began in the 5th century AD and lasted about a hundred years" could be a reason why the Byzantine Empire failed to maintain its growth. Today, access to fresh water is viewed as a leading factor that may spark conflicts both between countries and inside individual states. Since the mid-1990s, there have been forecasts that the 21st century wars will not be fought for oil, but for water. A population growth combined with an increase in the number of territories suffering from lack of water resources may lead to a significant increase in the number of refugees and internally displaced persons. This is a problem a number of regions of Africa and Eurasia, including Central Asia, Iran, Afghanistan and Turkey, may soon be grappling with.
Catastrophic climate change is already contributing to an increase in cross-border migration, which is contributing to the rise of political extremism. Poor countries with growing populations are increasingly at risk of "political instability and violence." The harmful effects of climate change can exacerbate economic turmoil in various parts of the globe. Meanwhile, population growth around the world may significantly outpace global economic growth, which, as many experts already predict, will result in a protracted period of stagnation at best. Overall, similar trends, which Republic.ru pointed to in 2019, give rise to political discourse about "the need to reconsider most of the existing paradigms," and, very likely, "away from classical capitalism and towards even greater state regulation."
Climate change, which provokes economic stagnation and intensifies cross-border and internal migration, can further embolden separatist movements in many parts of the world, including Europe. The fragmentation of countries into smaller territorial entities increases the risk of conflict, and sets the stage for outside intervention. Ultimately, the objective need for greater international cooperation in tackling global problems will face an equally objective upward trend in nationalism and isolationism.
For Russia, the Arctic offers a particularly important example of the geopolitical importance of the climate factor, as climate change is making this region increasingly accessible for economic development, while simultaneously making it vulnerable to new geopolitical challenges. Late this past summer, Bloomberg described the Arctic as "a region, whose growing importance is reshaping the world's geo-economics." As a result, the growing number of mineral exploration and development projects, as well as a projected increase in shipping volumes, will be ramping up competition, including military, between world powers.
There are other climate-related issues too. Russia also keeps reminding its foreign partners that, unlike the United States, it recently signed up to the Kyoto Protocol and, unlike the EU, has fully met its commitments under this accord. Inconsistencies in the assessment of the Russian forests' and soil's ability to absorb carbon dioxide are a matter of strategic importance. As the Expert magazine noted, Russian woodlands are an important factor in this country's implementation from 2020 of the terms of the Paris Agreement under the UN Framework Convention on Climate Change, regulating measures to reduce carbon dioxide emissions into the atmosphere. The problem is that underestimation by foreign experts of the Russian forests' CO2 absorption capacity can lead to the introduction by Western countries of a "carbon tax" on exported Russian gas.
Meanwhile, as President Putin noted during his traditional news conference summing up the results of the outgoing year 2019, Russia has "great advantages in the fight against climate change." A "significant breakthrough" in the development of generating capacities in hydropower combined with vigorous development of gas production, including large-scale high-tech projects for LNG production, makes Russia the greenest in the world energy mix. And Moscow does not intend to stop there. By ratifying the Paris Climate Agreement, Russia reaffirmed its strong commitment to international cooperation in the field of climate change, aimed at creating a paradigm of harmonious relations with nature. Working together, the international community needs to find a balance between a clean and safe environment while simultaneously maintaining the competitiveness of countries, peoples and regions, and the interests of their long-term sustainable development.
From our partner International Affairs
What happened to the World Trade Organization?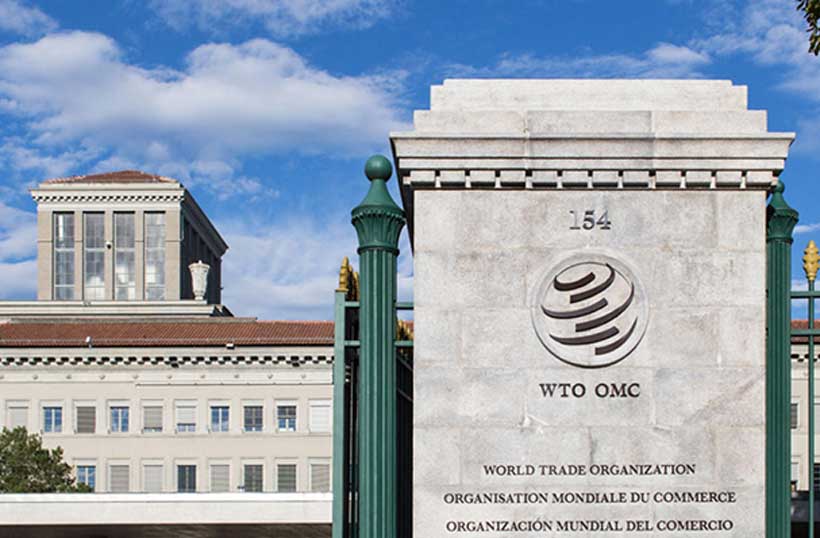 Although the General Council of the World Trade Organization largely agreed to proposed reforms; Ambassador David Walker of New Zealand, who was appointed as the leading facilitator to oversee American complaints over WTO's functioning; eventually took a brushing by the US trade envoy. The United States of America had been lobbying continuously to curtail the functions of the world trade body. Just when the Appellate was due for another hiring, the US cut down significant funds for renewal. Now, the Appellate body, designed to solve transnational trade disputes, is looming large. How did the multilateral organization reach a new low?
The Trump administration is largely to blame. Historically, as the council members in the WTO pointed out after the American verdict; the appellate has decided more in favour of American interests against disputes. Members spoke brazenly about how the US had used the resolution body to win significant disputes in the past. Downsizing it was a surprise, a rash move by the Trump administration to influence winds in the current trade war with China. Trade disputes are now pending and without the hiring of three positions, it will cease to function altogether. Poor nations will face the brunt; a lack of representation will sway justice in the favour of nations that are more powerful. United States was looking for increased autonomy in forcing countervailing and anti-dumping activities; which was clearly non-aligned with the core values of WTO. Donald trump is heating the challenge by limiting neutral committees to conduct fair operations. America has questioned the efficiency of the body to issue judgements within the stipulated 90 days, accusing members of straying away from the boundaries of understanding and interpreting dispute settling mechanisms. The absence of a functioning appellate body will lead to various consequences. The act of processing a trade complaint by nation states will take a major hit.
What next for the WTO?
The United States has undermined a global institution that has been hugely successful in combating disputes that could have blown out of proportion. Over the years, World Trade Organization came out of its shadows; from a flawed GATT, the trade dispute mechanism was duly added to improve institutional effectiveness. Negative attitudes from the United States has brought about the disease of unilaterism over a multilateral setting. It is difficult to guess how the transition would take place for the trade body, especially under the circumstances of other nations possibly being guided by similar apprehensions. American actions last year mean that there is a great need to revive the system that governs the organization, a possible change in the core rules that determine trading would be the first step. There is a point to consider on how WTO has not transformed the way it was first perceived after China's inclusion in 2001. There was widespread illusion that China would act a nuisance to the functions and capacity of the organization; instead national interest concerns resurfaced, while American displeasure mounted. Since the end of 2001, China has lodged less than 25 cases at the WTO, only 6% of the total and significantly lesser than the US and the EU. The Chinese problem in the WTO was much anticipated, rather,the existence of productive organs quietly subsided in the last decade. In the same time, global GDP has increased by more than 250%. Nullification of the appellate body points to a new direction. There needs to be provisions where nation states cannot just block a nominee; likewise, an extensive group of judges would ease the workload. While it should have been actively involved in sorting out the current trade war, the World Trade Organization is not being handcuffed; sadly, it does not have the limbs anymore.