IEA launches first in-depth review of India's energy policies
In partnership with NITI Aayog, the International Energy Agency (IEA) today released the first in-depth review of India's energy policies.
The report highlights the achievements of India's energy policies and provides recommendations to support the government's goals of promoting well-functioning energy markets and boosting deployment of renewables.
Dr Fatih Birol (Executive Director of the IEA) presented the key findings of the IEA in-depth review of India's energy policies in New Delhi in the presence of Shri Pralhad Joshi (Minister of Coal), Shri Dharmendra Pradhan (Minister of Petroleum and Natural Gas and Minister of Steel), Shri R K Singh (Minister for Power and Renewable Energy), Dr Rajiv Kumar (Vice Chairman, NITI Aayog), Shri Amitabh Kant (CEO of NITI Aayog), key energy secretaries, ambassadors, think tanks and the media.
The IEA regularly conducts in-depth reviews of energy policies for its member and association countries. This is the first review carried out for India, which has been an IEA association country since March 2017.
Introducing the report, NITI Aayog Special Secretary Shri. R.P. Gupta welcomed and commended the hard work of the IEA and said, "As India builds on the remarkable growth and development of its energy sector, this in-depth review will help the Government in meeting its energy objectives by setting out a range of recommendations in each energy policy area."
NITI Aayog CEO Kant, who brought up the idea with the IEA to conduct the review, said: "With clear goals in place, the country is making great strides towards affordable, secure and cleaner energy for all its citizens. India is working hard to move towards its aspirations of transforming the energy sector"
"The IEA has the privilege of enjoying a close relationship with India. This first in-depth review of the country's energy policies illustrates the value of our growing collaboration," said Dr Birol. "The energy choices that India makes will be critical for Indian citizens as well as the future of the planet. This was demonstrated at the IEA's 2019 Ministerial Meeting, which mandated the Agency to start consultations with India for a strategic partnership that could serve as a path to eventual membership, a game-changer for international energy governance."
The IEA report congratulates the Indian government on its outstanding achievements in extending citizens' access to electricity, affordable efficient lighting and clean cooking in record time through historic schemes like SAUBHAGYA, UJALA and UJJWALA, while pursuing energy market reforms and the swift deployment of renewable technologies. The report highlights the strong growth of renewables in India, which now account for almost 23% of the country's total installed capacity. The review also found that energy efficiency improvements in India avoided 15% of additional energy demand, oil and gas imports, and air pollution as well as 300 million tonnes of CO2 emissions between 2000 and 2018.
India is becoming increasingly influential in global energy trends. The country's demand for energy is set to double by 2040, and its electricity demand may triple, according to the IEA report. Indian oil consumption is expected to grow faster than that of any other major economy. This makes further improving energy security a key priority for India's economy, the report says.
The IEA welcomes Indian government policies designed to conduct large-scale renewable energy auctions, open up coal mining to private companies, and promote access to oil and gas markets for foreign investors. The report offers a wide range of recommendations for reforms in support of India's goal of promoting open and well-functioning energy markets in sectors such as coal, gas and electricity. These include building strong regulators to ensure non-discriminatory access, moving from state allocation to market pricing, and further rationalising energy subsidies.
In India's renewables-rich states, the share of variable renewables in electricity generation is already above 15%, a level that calls for dedicated policies to ensure they integrate smoothly into the power system. NITI Aayog can play a strong role in working with the states to implement power sector reforms, advance grid integration, improve flexibility and coordinate energy policy decisions.
The review also strongly encourages India to institutionalise energy policy coordination across government with a national energy policy framework.
NITI Aayog Vice Chairman Dr Kumar emphasised that India's energy goals cannot be achieved without strong coordination of policies and targets between central and state governments, notably on electricity market design and renewable targets, and that a stronger cooperation is therefore needed on these fronts.
Coal Minister Joshi said: "With the support of Amitabh Kant and Dr. Rajiv Kumar, India recently launched commercial mining operations. IEA's report will be very helpful for designing our future course of action in the energy sector."
Petroleum and Natural Gas Minister Pradhan said: "NITI Aayog is already preparing a National Energy Strategy, and I would like to propose an annual event where NITI Aayog and the IEA bring together global energy stakeholders to have structured energy dialogue. We look forward to engaging with the IEA on oil security and on helping India move towards a natural gas-based economy."
Power and Renewable Energy Minister Singh congratulated the IEA and NITI Aayog for the launch of the report: "India's energy policy is a global story. India has the largest unified power grid that operates in single frequency. India has moved from scarcity to surplus electricity over the past few years while implementing the largest and the fastest energy access and energy efficiency programmes in the world."
The report will help India to design implementation strategies to achieve secure and sustainable energy access for its citizens.
Higher Productivity is Key to Thailand's Future Economic Growth and Prosperity
Thailand's growth slowed to an estimated 2.5 percent in 2019 from 4.1 percent in 2018, due to external and domestic factors. The economy is projected to pick up moderately to 2.7 percent in 2020 as private consumption recovers and investment picks up due to the implementation of large public infrastructure projects. As Thailand seeks to transition to high-income status by 2037, boosting productivity and reviving private investment will be critical, according to the World Bank's Thailand Economic Monitor report, released today.
Global economic growth is forecast to edge up to 2.5 percent in 2020 as investment and trade gradually recover from last year's significant weakness but downward risks persist. These risks include a re-escalation of trade tensions and trade policy uncertainty, a sharper-than expected downturn in major economies, and financial turmoil in emerging market and developing economies.
"A continued deceleration of economic activity in large economies, China, the Euro Area, and the United States, could have adverse repercussions across the East Asia region, through weaker demand for exports and the disruptions of global value chains," said Birgit Hansl, World Bank Country Manager for Thailand. "Financial investment, commodity, and confidence channels could further weaken the global economy and adversely impact Thailand's exports."
In 2019, declining exports and growing weaknesses in domestic demand were the key drivers of the slowdown in growth in Thailand. Agricultural commodity exports declined by 7 percent in the first three quarters of 2019, led by sharp decreases in export volumes for major products such as rice and rubber. Manufacturing exports declined by 6 percent in the same period, with electronics exports hardest hit. Thailand's strong currency, which has appreciated by 8.9 percent since last year, making the baht the strongest it has been in six years, has also impacted international tourism and merchandise exports.
The government has responded swiftly to the growth slowdown, through accommodative monetary policies and a fiscal stimulus package to boost economic growth. Going forward, the report recommends the governments consider policies to enhance the effectiveness of the stimulus by focusing on implementing major public investment projects, improving the efficiency of public investment management, and providing social protection coverage for vulnerable families.
The recent growth slowdown has highlighted Thailand's long-run structural constraints, with slowing investments and low productivity growth. In the last decade, Thailand's productivity growth has fallen to 1.3 percent over 2010-2016 from 3.6 percent over 1999-2007. Private investment has halved from 30 percent of GDP in 1997 to 15 percent in 2018, as foreign direct investments slowed, and progress stalled on projects under the Eastern Economic Corridor.
The report projects that if current trends continue, with no significant pickup in investment and productivity growth, Thailand's average annual growth rate will remain below 3 percent. To achieve its vision of being a high-income country by 2037, Thailand will need to sustain long-run growth rates of above 5 percent, which would require a productivity growth rate of 3 percent and increase investment to 40 percent of GDP.
"Boosting productivity will be a critical part of Thailand's long-term structural reform," said Kiatipong Ariyapruchya, World Bank Senior Economist for Thailand. "Increasing productivity, particularly of manufacturing firms, will depend on increasing competition and openness to foreign direct investments, and improving skills."
Sustaining higher productivity growth will require removing constraints that prevents new firms, especially foreign firms, and skilled professionals from entering the domestic market. These constraints include lifting restrictive laws, particularly for the services sector, implementing the new Competition Act with clear guidelines related to state-owned enterprises and price controls, and developing policies to build the skills and human capital needed for an innovative knowledge-based economy.
ADB History Book Explains Asia's Five Decades of Economic Success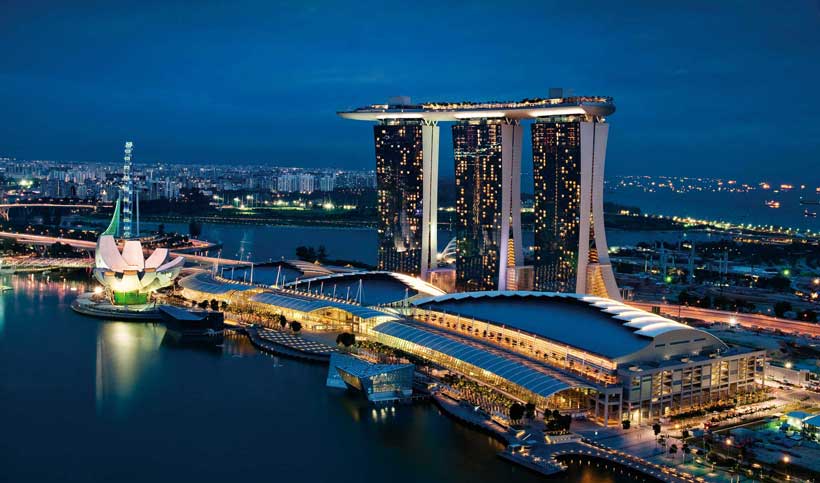 Sound economic policies and strong institutions have transformed Asia and the Pacific over the past five decades into a center of global dynamism, according to a new book from the Asian Development Bank (ADB). The book—Asia's Journey to Prosperity: Policy, Market, and Technology Over 50 Years—explains the reasons for Asia's economic success, while cautioning against complacency.
Developing Asia's share of global gross domestic product (GDP) rose from 4% in 1960 to 24% in 2018. Including Australia, Japan, and New Zealand, the share increased from 13% to 34%. During the same period, developing Asia's per capita GDP grew 15-fold (in constant 2010 United States dollars), from $330 to $4,903, boosting incomes and lifting hundreds of millions out of poverty.
"In 1966, when ADB was established, developing economies in the Asia and Pacific region were very poor. There was pessimism about prospects for industrialization and broad development. But the region's performance over the past 50 years has surpassed expectations by any measure—be it economic growth, structural transformation, poverty reduction, or improvement in health and education," said ADB President Mr. Takehiko Nakao.
The book emphasizes that there is no such thing as a unique "Asian Consensus" in the region's journey to prosperity. Rather, the policies pursued in Asia can be explained by standard economic theories, not so different from those prescribed by the "Washington Consensus" set of policies. Economic transformation in the region came about in much the same ways as in many developed economies. What was important was that many Asian countries took a pragmatic approach. They implemented import liberalization, opening up of foreign direct investment, financial sector deregulation, and capital account liberalization in a sequential way and based on meeting certain conditions.
In the past half century, many Asian countries enjoyed a "demographic dividend" and benefited from rapid technological progress, globalization, and the generally open trade and investment regimes of developed countries. However, even with favorable demographic and external conditions, the process of economic growth is not automatic.
Asia's postwar economic success owed much to creating effective policies and strong institutions. It was supported by governments' pragmatism in making policy choices, decisiveness in introducing reforms, and an ability to learn from their own and other's achievements and mistakes. In many countries, a clear vision for the future, which is often championed by forward-looking leaders and shared across a wide spectrum of social groups, contributed to broad-based growth and made a difference, especially when backed by a competent bureaucracy.
Over time, Asian economies adopted open trade and investment policies; facilitated agricultural modernization and industrial transformation; supported technological progress; invested in education and health; mobilized the high level of domestic savings for productive investments; promoted infrastructure development; pursued sound macroeconomic policies; and implemented policies for poverty reduction and inclusiveness.
The book notes that Asia should not be complacent and that it is too early to describe the 21st century as the "Asian Century". Developing Asia still faces pockets of persistent poverty, increasing income inequality, large gender gaps, environmental degradation, and climate change. Millions still lack adequate access to health, education, electricity, and safe drinking water. Mr. Nakao also pointed out that it will take more time for Asia to become as influential as the West has been over the last five centuries. Asia must continue to make efforts to strengthen its institutions, contribute to the development of science and technology, assume more responsibilities in tackling global issues, and articulate its own ideas.
The book was produced by a diverse ADB team, led by the management group of the Economic Research and Regional Cooperation Department and the President himself, over 3 years. It provides a broad historical overview of rapid transformation in all ADB's 46 developing economies, beyond the newly industrialized economies and several Southeast Asian countries discussed by the well-known 1993 World Bank publication, The East Asian Miracle. It considers a longer time horizon from the immediate postwar period to the present, capturing the transition from centrally planned systems to market-oriented economies. In writing, the team tried to make the book as interesting as possible by including anecdotes, data, and country examples.
The book consists of 15 chapters: (i) an overview of 50 years of development; (ii) the roles of markets and the state; (iii) industrial transformation; (iv) land reform and green revolution; (v) technological progress; (vi) education, health and demographics; (vii) investment and saving; (viii) infrastructure (energy, transport, water, and telecommunication); (ix) trade and foreign direct investment; (x) macroeconomic policies; (xi) poverty reduction and income equality; (xii) gender and development; (xiii) environmental sustainability and climate change; (xiv) multilateral and bilateral development finance; and (xv) regional cooperation. Several chapters benefit from contributions by staff engaged in ADB operations.
Myanmar's Growth Resilient Despite Global Slowdown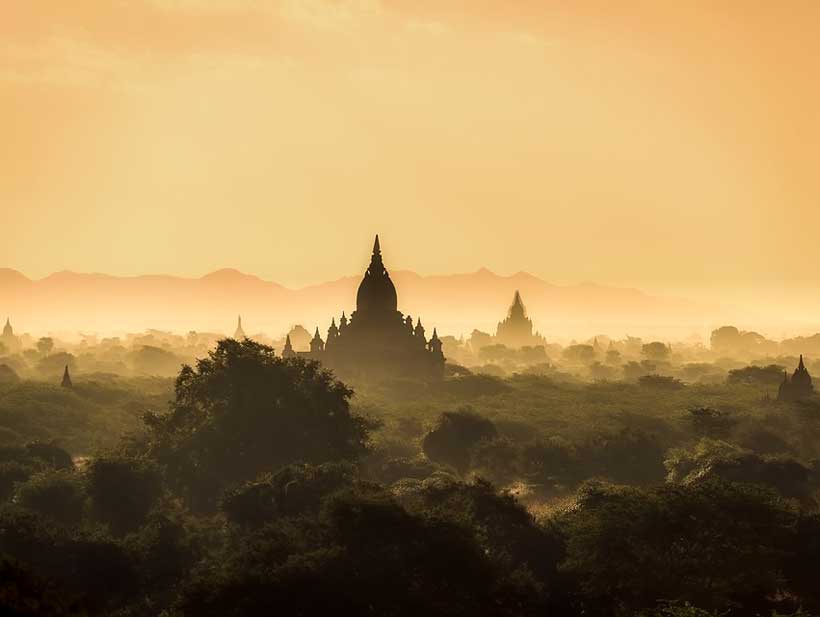 Myanmar's economy continues to show resilience despite the ongoing global slowdown and domestic uncertainties, according to a new World Bank report released today.
The Myanmar Economic Monitor for December 2019 estimates that Myanmar's economy grew at 6.3 percent in 2018-19, marginally higher than 6.2 percent in 2017-18. Economic growth is expected to reach 6.4 percent in 2019-20, helped by growing investment in the transport and telecommunications sector and planned infrastructure spending by the government before the 2020 elections.
The service sector is the main driver of growth in Myanmar and is expected to grow by 8.4 percent in 2018-19. A slow recovery in tourism related services is offset by robust growth in wholesale and retail trade. The industrial sector is expected to grow by 6.4 percent, on the back of strong manufacturing growth offsetting slower growth in construction. Despite seasonal floods and volatile demand, agriculture output growth is projected to be stable at 1.6 percent, with greater diversification in production and export destinations, but remains below potential.
At the same time, it remains important to monitor domestic macroeconomic volatility. Since the June 2019 Myanmar Economic Monitor, headline inflation reached 10.4 percent in August 2019 as the important and carefully planned increase in electricity came on top of rising food prices. The report also points to continued insecurity and violence in border areas and the aftermath of the Rakhine crisis as factors that affect investors' sentiment.
The report sees external downside risks to Myanmar's economic outlook from slowing global and regional growth, along with trade tensions. Global growth is expected to slow to 2.4 percent in 2019 from 3.0 percent in 2018. Growth in the East Asia and Pacific region is projected to slow from 6.3 percent in 2018 to 5.8 percent on average over the two years 2019-20, and to ease further to 5.6 percent by 2021.
"Myanmar continues to experience robust growth but as the global economic environment deteriorates, the importance of domestic factors such as prevalent conflict, low private sector productivity, and institutional constraints challenge investor sentiment and hamper the country's long-term prospects," said Gevorg Sargsyan, Acting World Bank Country Director for Myanmar. "Urgent actions are needed to address sources of conflict, improve social inclusion, and foster a diversified and responsible private sector to sustain economic performance and set the foundation for Myanmar's future prosperity."
The report special topic looks at Myanmar's rapidly growing private sector. According to the report, reforms have lifted Myanmar quickly in the recent World Bank Group Doing Business Index. But firms in Myanmar need greater access to inputs such as finance, land, and skills, better connectivity, and an enabling business environment to support a responsible private sector. The presence of armed actors and conflicts add challenges for business in much of Myanmar. The report recommends that polices should be geared towards private-sector led growth by fostering market expansion, improving the allocation of resources and developing the capacity of market participants.
The Myanmar Economic Monitor is a biannual analysis of economic developments, economic prospects and policy priorities in Myanmar. The publication draws on available data reported by the Government of Myanmar and additional information collected as part of the World Bank Group's regular economic monitoring and policy dialogue.