Tourism startups focus on innovation and sustainability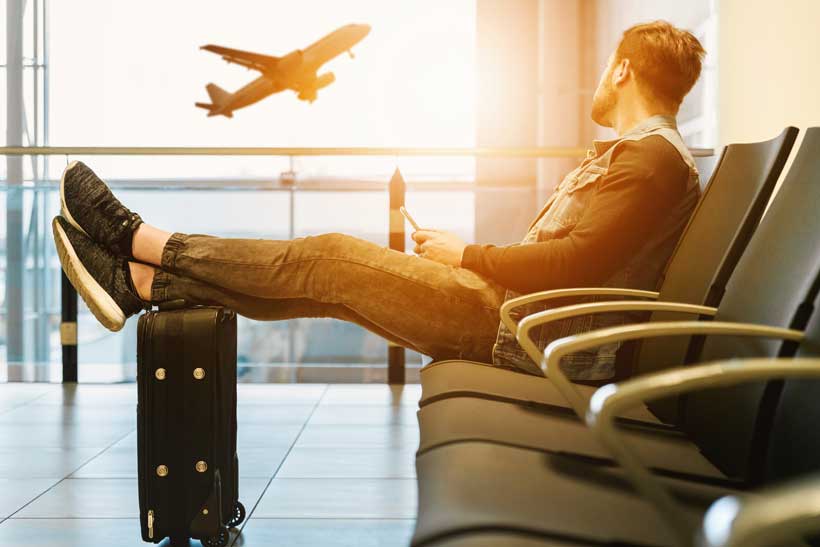 The World Tourism Organization (UNWTO), in association with Globalia, the leading tourism group in Spain and Latin America, has selected the finalists of the 2nd Global Tourism Startup Competition, an initiative that the two entities have been working on since 2018 when its first edition was held.
In the competition's first two editions, Wakalua, the global tourism innovation hub powered by Globalia, in collaboration with the World Tourism Organization, has received proposals of nearly 5,000 startups from 150 countries. The countries with the highest number of projects submitted have been Spain, followed by India, the United States, Portugal, Nigeria and Colombia.
The second edition features startups in a more mature stage, with 10% having had more than EUR 500,000 in turnover in 2018. The finalists will present their projects at the Wakalua headquarters in Madrid. Seven will win awards in their respective categories.
Sustainability
Building on the success of the inaugural competition, this new edition continues to identify new companies that will lead the sector's transformation. The aim and common denominator is to achieve a sustainable and profitable future through technology and innovation. This initiative is supported by partners such as Turismo de Portugal, Telefónica, Amadeus, Intu Costa del Sol, IE Africa Center and Distrito Digital Valencia, among others.
These partners will participate actively in the final decision and in the subsequent promotion, financing rounds and implementation of the pilot projects with the winners:
Categories
This annual competition is one of the flagship projects of Wakalua, the tourism innovation hub powered by Globalia in collaboration with the World Tourism Organization. Wakalua will host the winning startups for further development, providing support in order to establish links with leading companies in the sector. Innovation consulting firm Barrabés.biz is also a partner making this project possible.
Deep Tech, rethinking location and geolocation: With the backing of Amadeus, the aim in this category is to select the best startup that simplifies trips for customers or suppliers using location systems. Solutions that combine location data with artificial intelligence can be used to identify tourism regions, associate them with nearby airports, optimize, and offer opinion mining, among others.
Smart Mobility: In partnership with Telefónica, this category features projects that improve the quality of travel and that facilitate the mobility of users using any transport system. The objective is to reduce economic, environmental and time costs.
Smart Destinations: With the collaboration of Distrito Digital Valencia, solutions will be identified to improve the sustainability and profitability of destinations from the economic, environmental and socio-cultural perspectives by leveraging technology to help foster innovation and accessibility in an increasingly globalized world.
Disruptive Hospitality: Intu Costa del Sol will analyse companies that contribute to optimizing the total experience of travellers by combining the best solutions in the world of retail, shopping centres, food, leisure and hotels, so that, through personalized services and digital connectivity, every trip can be as efficient and effective as possible.
Rural Development: Globalia will place special emphasis on rural areas with the objective of transferring knowledge and innovation, and improving their viability and competitiveness. With the overall objective of promoting a shift towards an increasingly low-carbon economy, this category also seeks out companies devoted to risk management and animal welfare, as well as the restoration, preservation and improvement of ecosystems.
Innovative tourism solutions: Turismo de Portugal will present an award for the best innovation project outside the above categories.
Special award for sustainability: In addition, the UNWTO and Globalia will present a special sustainability award with the aim of giving more visibility to projects that are committed to more efficient and sustainable tourism.
Lastly, the IE Africa Center will recognize 2 projects in terms of social impact in Africa, awarding them with the Social Innovation Retreat scholarship, Sun Cycles Namibia and Enjoy Agriculture Senegal, presenting their initiatives. The winner of the Travel Tech 4 Good accelerator, in collaboration with the Tui Care Foundation and Enpact, Halla Travel, will also present its startup.
Finalists by category:
Deep Tech:
Klustera (Mexico)
TravelX (India/USA)
Smart Mobility:
Eccocar (Spain)
Zeleros (Spain)
Smart Destinations:
Road.Travel (Russia)
Visualfy (Spain)

Disruptive Hospitality:
Hackpacking (Peru)
Questo (Romania)
Rural development:
i-likelocal (Netherlands)
Rutopia (Mexico)
Innovative tourism solutions:
HiJiffy (Portugal)
LUGGit (Portugal)

Sustainability:
Adventure Junkies (Australia)
La Voyageuse (France)
Live Electric Tours (Portugal)
Pikala (Morocco)
Calling on Innovators and Entrepreneurs to Accelerate Tourism Recovery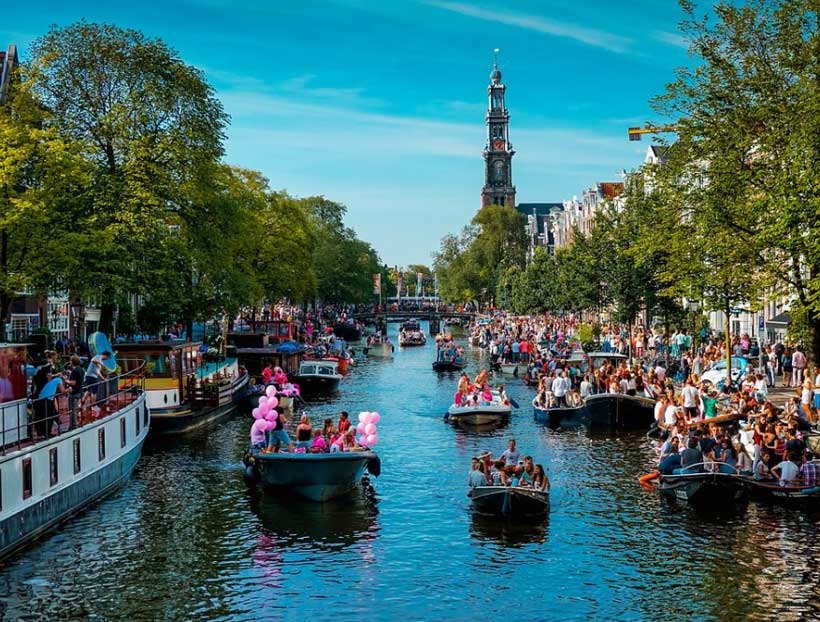 In the face of an unprecedented challenge, the World Tourism Organization (UNWTO), with the support of the World Health Organization (WHO), calls on innovators and entrepreneurs to put forward new solutions to help the tourism sector recover from COVID-19.
With millions of jobs at risk as the pandemic hits tourism harder than any other sector, the United Nations specialized tourism agency has included innovation in its wider response to the pandemic. That response has seen UNWTO work closely alongside WHO to mitigate the impact and place tourism at the centre of future recovery efforts and liaise closely with governments and the private sector to boost collaboration and international solidarity.
The "Healing Solutions" challenge is launched in collaboration with WHO, further advancing the united response of the wider United Nations system to COVID-19. This global call for entrepreneurs and innovators asks them to submit ideas that can help the tourism sector mitigate the impact of the pandemic and kickstart recovery efforts. In particular, the challenge is aimed at finding ideas that can make a difference right away: for destinations, for businesses and for public health efforts.
Ideas that are ready to implement
Participants should be able to demonstrate how their ideas can help tourism in its response to COVID-19. Ideas must also have been piloted and be ready to scale-up, with a business plan in place and the potential to be implemented in several countries.
UNWTO Secretary-General Zurab Pololikashvili explains: "Tourism is the sector that has been hit the hardest by COVID-19. Our response needs to be strong and united. We also need to embrace innovation. I call on all entrepreneurs and innovators with ideas that are developed and ready to be put into action to share them with us. In particular, we want to hear ideas that will help communities recover from this crisis, economically and socially, as well as ideas that can contribute to the public health response."

The competition is now live and applications close on 10 April 2020. The winners of the Healing Solutions for Tourism Challenge will be invited to pitch their ideas to representatives of more than 150 governments They will also enjoy access to the UNWTO Innovation Network, which includes hundreds of start-ups and leading businesses from across the tourism sector.
International Tourism Arrivals Could Fall by 20-30% in 2020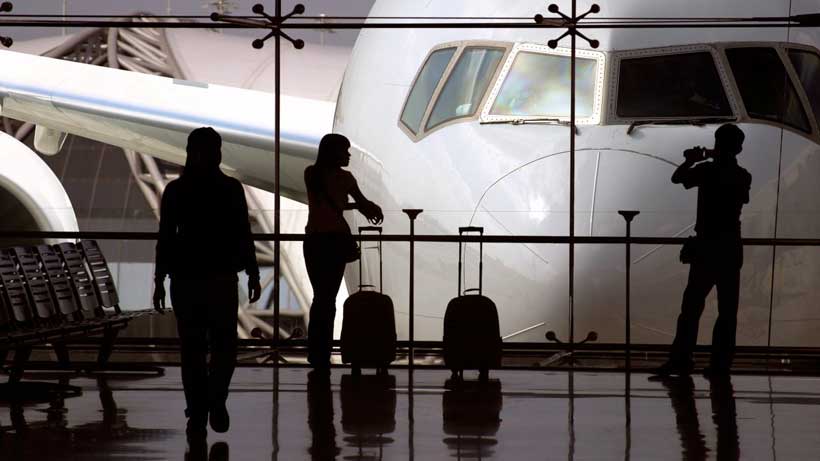 The World Tourism Organization (UNWTO) has released its updated assessment of the likely impact of the COVID-19 on international tourism. Taking into account the unparalleled introduction of travel restrictions across the world, the United Nations specialized agency for tourism expects that international tourist arrivals will be down by 20% to 30% in 2020 when compared with 2019 figures. However, UNWTO stresses that these numbers are based on the latest developments as the global community faces up to an unprecedented social and economic challenge and should be interpreted with caution in view of the extreme uncertain nature of the current crisis.
An expected fall of between 20-30% could translate into a decline in international tourism receipts (exports) of between US$300-450 billion, almost one third of the US$ 1.5 trillion generated in 2019. Taking into account past market trends, this would mean that between five and seven years' worth of growth will be lost to COVID-19. Putting this into context, UNWTO notes that in 2009, on the back of the global economic crisis, international tourist arrivals declined by 4%, while the SARS outbreak led to a decline of just 0.4% in 2003.
UNWTO Secretary-General Zurab Pololikashvili said: "Tourism is among the hardest hit of all economic sectors. However, tourism is also united in helping to address this immense health emergency – our first and utmost priority – while working together to mitigate the impact of the crisis, particularly on employment, and to support the wider recovery efforts through providing jobs and driving economic welfare worldwide."
Mitigating damage and planning for recovery
Mr. Pololikashvili added that, while it is too early to make a full assessment of the likely impact of COVID-19 on tourism, it is clear that millions of jobs within the sector are at risk of being lost. Around 80% of all tourism businesses are small-and-medium-sized enterprises (SMEs), and the sector has been leading the way in providing employment and other opportunities for women, youth and rural communities.
Alongside this new assessment, UNWTO underlines tourism's historic resilience and capacity to create jobs after crisis situations, while also emphasizing the importance of international cooperation and of ensuring the sector is made a central part of recovery efforts.
Since the start of the current crisis, UNWTO has been working closely with the wider United Nations system, including directly alongside the World Health Organization (WHO) to guide the sector, issuing key recommendations for both high-level leaders and individual tourists. To better consolidate and strengthen the response, the Organization has established the Global Tourism Crisis Committee
UNWTO Convenes Global Tourism Crisis Committee
The World Tourism Organization (UNWTO) hosted a high-level virtual meeting yesterday, bringing together key UN agencies, the chairs of its Executive Council and Regional Commissions, and private sector leaders. Tourism is the economic sector that has been hardest hit by COVID-19 and all participants accepted an invitation from the UNWTO Secretary-General to become part of a Global Tourism Crisis Committee, formed as UNWTO prepares to launch a global guide for recovery. The UNWTO-led Committee will hold regular virtual meetings, reflecting the need for coordinated and efficient action by the private and public sectors, governments, international financing institutions, and the United Nations.
Since the start of the pandemic, UNWTO has been working closely with the World Health Organization (WHO) to guide the tourism sector as it faces up to the COVID-19 challenge. This meeting, hosted in Madrid but conducted virtually for reasons of public health, further emphasized the call for international cooperation to underscore a united response based on the latest public health recommendations and reflecting the deep economic ripple effect and social cost of the pandemic.
Unprecedented
"This unprecedented public health emergency has already become an economic crisis which will come at a social cost", said UNWTO's Zurab Pololikashvili. The Secretary-General added that tourism "is the hardest hit sector and all our best estimates have been overtaken by the changing reality".
Without any certainty over how long this crisis will last or what the final economic and structural impact on tourism might be, all participants were united in their deep concern over the millions of jobs that are at risk of being lost. With small and medium-sized enterprises making up 80% of the sector worldwide, the wider social impact of the crisis will go far beyond tourism, making it a key concern for the international community.
Coordination is paramount
Tourism has proven in the past to be a reliable partner to lead recovery for societies and communities, but only if the economic policies of governments and the support packages of donor and financing agencies reflect how the sector touches on every part of society.
"The livelihoods of millions of people and their families are at stake, be it in urban centres or in remote communities where tourism is sometimes the main income generator and a vehicle for social inclusion, protecting heritage and kickstarting development", Mr Pololikashvili said.
This requires political recognition and cooperation across ministries, involving the public and private sectors and set against the backdrop of wider action plans by financial institutions and regional bodies.
All welcomed UNWTO's tagline to 'Stay home today so you can travel tomorrow', which is promoted on digital media through the hashtag #TravelTomorrow.
UNWTO recommendations for recovery
In the coming days, UNWTO will release a set of recommendations for recovery. The document will highlight the steps governments and other authorities need to take to mitigate the impact of COVID-19 on the tourism sector and to then accelerate recovery.
Yesterday's meeting will be factored into UNWTO's recommendations. These will be complemented by a dynamic component aimed at engaging with innovators across the world through an innovation challenge centred on tourism's response. Launched with the support of WHO, this challenge will identify new ideas that can be implemented to help tourism return to sustainable growth.
Participants in Thursday's coordination meeting agreed that this is "a shared challenge that can only be tackled by working together, with recovery dependent on a joint effort on a scale never seen before".
Global Tourism Crisis Committee
The participants accepted UNWTO's invitation to be part a global coordination committee which will hold regular virtual meetings to evaluate and advance recommendations as the situation evolves.
The UN's key tourism related agencies will all be participating, along with WHO and the main representatives of the airline and maritime transportation sectors, as well as the private sector.
UNWTO members are a critical part of this committee, represented through the regional chairs and the chair of the Executive Council.
From within the United Nations, the virtual meeting was attended by WHO Director of Health and Multilateral Partnerships Gaudenz Silberschmidt (sitting in for Director-General Dr. Tedros Adhanom Ghebreyesus), the Secretary-General of ICAO (International Civil Aviation Organization), Dr. Fang Liu, and the Secretary-General of the IMO (International Maritime Organization), Mr. Kitack Lim
UNWTO Members were represented by the Chair of UNWTO Executive Council Najib Balala, Cabinet Secretary for Tourism and Wildlife, Kenya, and by the Chairs of UNWTO's Regional Commissions: for Africa, Mr. Ronald K. Chitotela, Minister of Tourism, Zambia; for the Americas, Edmund Bartlett, Minister of Tourism, Jamaica; for Asia and the Pacific, Mohd Daud, Undersecretary of Tourism Policy and International Affairs, Malaysia; for Europe, Harry Theoharis, Minister of Tourism, Greece; and for the Middle East, Mohammed Khamis Al Muhairi, Undersecretary for Tourism, UAE. Special interventions were made by Reyes Maroto, Minister of Tourism, Spain, and by Ahmed bin Aqil Alkhateeb, Minister of Tourism of Saudi Arabia.
Representing the private sector were the Chair of the Board of UNWTO Affiliate Members and also Director of IFEMA Ana Larrañaga; Alexandre de Juniac, Director-General of the International Air Transport Association, (IATA); Adam Goldstein, Global Chair, Cruise Lines International Association (CLIA); Agnela Gittens, Director General of the Airports Council International (ACI), and Jeff Pool from the World Travel & Tourism Council (WTTC).