Suddenly, sickeningly, the consequences of climate change have hit gentle, populated South-Eastern Australia. All up and down the usually well-watered Great Dividing Range, from Western Victoria around to the Queensland tablelands behind Brisbane, the Australian bush is on fire. An area now the size of Portugal, or Czech Republic, or Austria, has burnt out in fierce fast moving fire infernoes. Our koala population is now virtually extinct.
But it is not just the bush, the nature reserves, the national parks, that have sickeningly been burnt out. It is the small rural communities, the places people have retired to from our overcrowded cities, people wanting to make:
" … A home among the gumtrees, with lots of plum trees,
A sheep or two, a kangaroo,
A clothesline out the back
Verandah out the front
And an old rocking chair.
You can see me in the kitchen
Cooking up a roast
Or Vegemite on toast
Just you and me, a cup of tea
And later on, we'll settle down
And go out on the porch
And watch the possums play."
Thanks to #JohnWilliamson for his much loved folk song "Home Among the Gum Trees", can be heard on Youtube.
These are the sorts of small-acreage rural communities, small farms and orchards and vineyards and villages, that have taken the worst hits this past week. These places, and the little coastal resorts, full of thousands of ordinary families enjoying traditional family summer holidays in cottages at the seaside. The terror of the fires in familiar safe places like Lakes Entrance, Batemans Bay, Shoalhaven, Bermagui, Bega, Mallacoota.
Words cannot describe this awfulness. People standing in water on smoke-filled beaches under a black sky as their houses and caravans burn to the ground nearby, the fires leaping from treetops to treetops and hence to porch pergolas and into houses, within seconds. By now, well over 1600 loved houses — homes and family holiday retreats — have burned up and down the coast and adjacent ranges and valleys. Already 26 people are known to have died in these fires, trying to defend their property or neighbours. It is simply terrible.
Meanwhile, last night, New Years Eve, the Sydney Big Money and foreign visitors celebrated the day with a shameless massive fireworks display around Sydney Harbour. We were told it was too late to cancel, too many tourist dollars were at stake, it had to go ahead for economic reasons.
But actually, it was the Sydney moneyed elite saying "That's fine. It can wait" to the rest of the country: "we will continue to have fun, as we always do".
It is not just the Murray-Darling River Basin regional communities that such elites are destroying with their greedy mass irrigation schemes. Now the little people, the "quiet Australians", living or spending traditional summer holidays in villages up and down the coast just a few hours drive from Sydney, have been cruelly kicked in the guts too. These places won't recover easily, or maybe at all.
Australian PM Morrison has talked for months emptily on TV set piece ads about the Australian spirit of courage and resilience. He knows nothing of either, he is no more than a mouthpiece for big money and coal. Only today — weeks after the emergency began — did he reluctantly approve the use of national defence assets to help fire victims. He won't yet face a press conference. He is discredited in the eyes of the public, and he knows it.
The fires of climate change are upon us. Our beautiful bush will never be the same again. Don't say we were not warned.
And we are only halfway through the summer fire season. There are undoubtedly more big fires to come before the Autumn rains.
Postscript: in the week since I wrote this essay, the Prime Minister has been busy re-inventing his past positions. Having starved the firefighting community of resources over the past year, even refusing in September to meet retired fire chiefs who were urging sharply increased government spending on firefighting trucks and aircraft, he now has abruptly pledged an extra $2bln federal money to rebuild after the bushfires. Foreign partners — US, Canada, New Zealand — have sent experienced firefighting crews to help. Small Pacific neighbours Fiji and Vanuatu have offered disaster relief aid.
Real policy changes on climate change may at last be forced on Mr Morrison and his minerals and energy industry backers by the sheer weight of public outrage. Hopefully this might become a turning point in Australian climate change policy: but the forces of reaction remain strong.
From our partner RIAC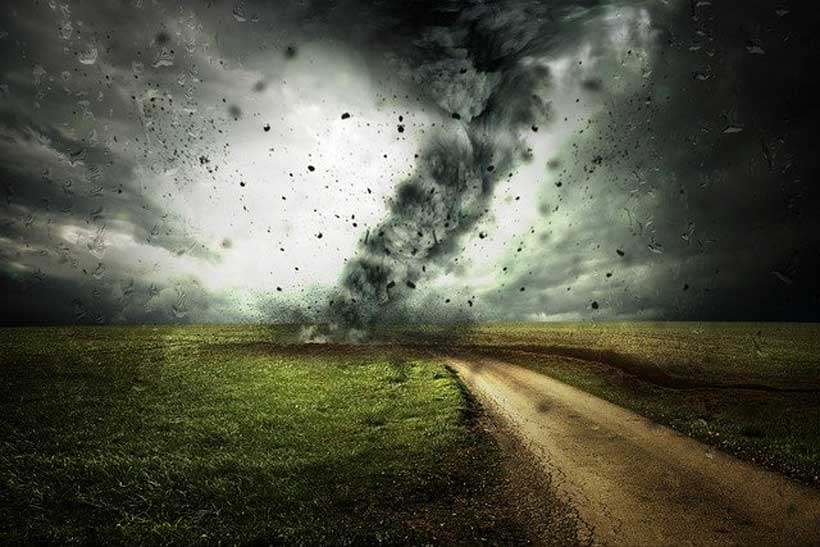 World mean temperature is up 1.1C since the industrial revolution. Climate experts believe we have 12 years before it rises enough to set up a self-reinforcing cycle, meaning trouble. All the same, Trump and Brazil's Bolsonaro remain in denial when climate scientists have already shown human agency and the facts are measurable.
Australia's mean temperature is up 1.5C since 1910. It has had prolonged severe drought causing vegetation to lose moisture and become fuel for a fire lit accidentally by lightning or careless human activity. The bush fires raging in New South Wales are one result. Thousands of homes have been lost despite the valiant efforts of overstretched firefighters, and some have even made the ultimate sacrifice.
The air is difficult to breathe even in the neighboring state of Victoria where the Australian Tennis Open is being held in Melbourne. Players affected have been forced to withdraw.
Human agency and the effects of key gas emissions have been proven by scientists and the longer nothing is done, the more difficult, even drastic, the solution. The UN Panel on Climate Change offered a prescription in 2018 to keep temperature rise in the future below danger levels. But implementation is another problem altogether stymied by the rich and powerful nations.
The Panel's COP25 talks in Madrid last month ended more or less in failure though that word is seldom used. Major fossil fuel producers, principally Saudi Arabia and the US, managed to thwart the rest of the world. In the final agreement, all countries are required merely to decide their pledges for COP25 in Glasgow this November. They do actually nothing to abate climate change.
Ironically, Australia with its right-wing government was a key supporter of the US, and Scott Morrison the prime minister is possibly the least welcome man in New South Wales, one community telling him point blank he was not wanted when he tried to visit. And the uncontrollable bush fires keep burning, continually exhausting firefighters in their efforts to abate them.
So where do we stand before the Glasgow COP26 meeting in November? Current policies will lead to an estimated 3C rise above preindustrial levels. As a point of reference, we are currently at 1.1C above and 1.5C begins troublesome coastal flooding. Current pledges will give us a 2.5 – 2.8C rise, still far from necessary for a comfortable livable planet.
Firm action is required, and thus the push for more ambitious pledges before COP26. World leaders have also been invited to Kunming in China for a major conference on safeguarding nature as more and more species become extinct. A month before COP26 it should reinforce the importance of reducing global warming.
The task ahead is clear. The earth needs a halving of emissions from vehicles, power stations, industry and agriculture; instead, CO2 levels are still rising. We can only hope the working groups meeting in preparation can push through what is necessary for success at the Fall conference.
Larry Fink's letter to CEOs: Climate change finance goes mainstream, finally
My jaw dropped when on Tuesday I saw BlackRock's Chairman and CEO Larry Fink's letter to CEOs, which he issues every year ahead of Davos to chart the finance and investment trends ahead.
BlackRock is now placing climate change at the center of its strategy. This could as well be the climate change news of the decade. With its close to USD 7 trillion in assets under management, BlackRock is the largest asset manager in the world.
The tide is turning. For the past 10-15 years, all of us in the UN and sustainability field were trying to move climate change finance mainstream. Ten years ago, when I was at the UN environmental agency, the efforts by me and hundreds of others were significant, but change was incremental. Yes, there were joint investor statements on climate change but they were mostly calling on governments to create the incentives for the finance industry to do the switch rather than pledging investors' own commitments. Building the "business case for sustainable finance" had its financial arguments but few followers.
Things have changed. Greta Thunberg did what hundreds of us couldn't do for a decade. Climate change is the number one issue now and you hear about it everywhere.
We will be looking forward to Greta's call at Davos to end the coal industry, as unrealistic as the proposition might sound to many. Greta should be pitted against Donald Trump in a Davos duel to corner publicly the US President. That would be the debate of the year — and the US presidential election debates have not even started. It is in the DNA of the World Economic Forum to keep top VIPs as comfortable as possible, so that premier league match on climate change will not happen. But we have BlackRock's news.
Change has come. We now see the day in which the largest global asset manager sounds like an environmental activist. I will open a beer and cheer to Larry Fink.
Connecting the Poles: The importance of collaboration between regions
The Arctic and Hindu Kush Himalaya (HKH), separated by thousands of miles, share many of the same wonders and challenges, and yet they hardly work together in overcoming them. In a globalized world, there is no reason for any country, society or individual to face common challenges alone. Creative solutions to complex problems can be generated through unusual collaborations. Today, there is no greater challenge than the complex issue of climate change, and it requires collaboration across borders and continents.
Known as the "third pole", the HKH spans over 4.3 million square kilometers in Afghanistan, Bangladesh, Bhutan, China, India, Myanmar, Nepal, and Pakistan. It has earned this moniker because it has more snow and ice than anywhere else in the world outside of the two polar regions. Yet, like the Arctic, the HKH is more than just an icy world. It is home to over 240 million people and over a 1000 living languages. Rich in natural resources, its various ecosystems support more than just the local populations.
Living downstream from its 10 major rivers more than 1.9 billion people directly rely on the mountains, the glaciers, and the snow for food, water, and energy. If we factor in trade and the global economy, the number who depend on this region indirectly would be closer to 3 billion.
The Arctic region in comparison extends more than 20 million square kilometers and encompasses parts of Norway, Sweden, Finland, Russia, the United States (Alaska), Canada (Yukon, Northwest Territories, and Nunavut), Denmark (Greenland), and Iceland. As a result of its vastness, the Arctic is as equally diverse as the HKH. The resources that the Arctic contains are much sought after and are vital to the economies of many countries within and outside the region.
Common challenges
Both the Arctic and the HKH regions, which are shared by eight countries respectively, are facing problems associated with climate change and a rapidly warming world. Temperatures are increasing at rates greater than the global average, leading to the release of carbon that has been stored in permafrost and the Arctic Ocean. Warming temperatures are also reducing glaciers in the HKH and leading to potential ice-free summers in the Arctic.At current emissions trends, two-thirds of the HKH glaciers will be gone and ice-free Arctic summers will occur once every three years by 2100. So far 15% of the ice in the HKH region has disappeared since the 1970s, and the September minimum ice extent in the Arctic is 36.5% less than it was in the 1980s. The changes in both regions are dramatic.
The loss of glaciers and Arctic sea ice is worrying as the massive stores of snow and ice in the regions play a major role in regulating the Earth's climate. With less snow and ice in the regions, less solar radiation is reflected back into the atmosphere. Instead solar radiation is absorbed at the surface, leading to more warming. The impact on the world cannot be overstated.
Farmers, fishers, hunters, herders, and indigenous communities depend intimately on the glaciers for their economic, social, and cultural wellbeing. The loss of glacial ice at faster than normal rates has a direct impact on livelihoods. As river flows are predicted to increase by 2050–2060 due to melting, it is estimated that people will see more flooding, landslides, crop failure, and soil erosion. Later, as water flows decline, the risks of drought will increase. Reduced inflows will also result in increased water stress and reduced energy output from hydropower dams. This will have serious consequences for overall food and energy production in the region. In the Arctic, the melting of sea ice will continue to lead to sea level rise, increasing the chances of flooding, erosion and habitat destruction.
The changes brought about by increasing temperatures will likely become the single biggest driver of migration and displacement on an unprecedented scale across the Indian subcontinent, potentially destabilizing regional and global effects. This is no different in the Arctic region, where the scale of forced migration might be less, but risk still exists for indigenous peoples who are more dependent on the land than other groups. At the same time that Arctic indigenous groups continue to migrate out of traditional areas, there is an increased inflow of people traveling and working in the region. While there might be short-term economic gains from this demographic change and inflow of people to the north, growing populations place additional pressure on delicate ecosystems. Both regions can learn from one another about the positive and negative effects of climate change and migration and perhaps share best practices.
Collaboration across regions
The challenges presented by an increasing warming climate don't have to be fought alone. Both the Arctic and the HKH regions can collaborate to learn from each other. It all begins with increased communication. By starting to directly engage with each other, the HKH and the Arctic regions can better develop the spaces and tools necessary for collaboration, and regional dialogues and conferences can be a starting point for building these relationships.
Events like Arctic Frontiers 2020 that provide a forum for dialogue and communication between scientists, government, civil society and industry in the Arctic can be a good opportunity for such engagement. Cross-regional dialogue between the two regions is not a far-fetched idea given the common challenges that these unique but vitally important regions both face: increasing tourism and its effects, degradation of natural habitats, and the effects of a warming climate on the livelihoods of native peoples. Outside of just reacting to a changing climate and learning to adapt, the HKH and the Arctic region can truly come together and be proactive in helping to reduce the causes of climate change by sharing knowledge and expertise.
While the Arctic and Himalaya cooperation is still in its early stages, the hope is that the "Arctic-Himalaya Futures" side event, organized by the International Centre for Integrated Mountain Development (ICIMOD), UiT – The Arctic University of Norway, the Norwegian Scientific Academy for Polar Research, and GRID-Arendal, will start the process of creating the much-needed long-term cooperation mechanisms between the regions.