How climate is changing politics
In the fall of 2019, Democratic Speaker of the US House of Representatives, Nancy Pelosi, went on record saying that competition for resources was turning ecology into a national security issue. A growing number of politicians and experts share her opinion.
While most countries worldwide take a "mixed" picture of the consequences, upsides and downsides of global warming amid an ever-growing rivalry between states, the environmental idea is becoming a convenient and attractive tool to discredit opponents. Moreover, for some pro-Nature organizations, the proclaimed requisite to ensure environmental protection outweighs any objective needs for the development of both individual territories and entire states. Sometimes it becomes almost impossible to draw a line between sincere idealism and "lobbying for a new type of corporate interests." As a result, criticism of a development model based on the use of hydrocarbons actually becomes an instrument of competition promoting the interests of the "green economy," which in recent years has often proved to be less than ecologically impeccable.
Russian President Vladimir Putin has repeatedly reminded the international community of what the advocates of an immediate change to the global energy system fail to mention. Paradoxically, climate change and demands for a rash change of political priorities to combat it both threaten to increase inequality between countries.
On the one hand, political instability caused by the increasingly changing climate throws into question the long-term plans for the socio-economic development of entire regions and even continents. According to the UN's Food and Agriculture Organization (FAO), shortages of drinking water and large-scale human migration in search for a better live will emerge as the most pressing problems mankind will face in the near future. The regions where conflicts provoked by climate change will flare up in the coming years might include, among others, territories south of Russia's borders and the Arctic.
On the other hand, less diversified economies, technological backwardness and outdated infrastructure put most economically underdeveloped and developing states at a disadvantage to the world's most developed countries. The former argue, however, and with pretty good reason too, that many of the world's most affluent countries keep using "dirty" technologies and production facilities in a bid to maintain their economic growth, including tax exemptions and even state subsidies. This is something ordinary citizens are well aware of, as is proved by the "green-oriented" political forces' modest successes outside the "golden billion" states. In developed economies many people are wary of the high price of current "green" technologies, which promise not so obvious gains and only decades later at that,and politicians just can't ignore this public sentiment. Finally, widespread forecasts of a global economic slowdown and even a possible recession are putting environmental problems on the back burner.
Besides, the much-trumpeted predictions of the imminent triumph of "green" technologies are not always grounded in reality. In February 2019, The Economist wrote that companies using traditional energy still generate more income compared to renewable energy projects. Global demand for oil continues to grow by an annual 1-2 percent, just like it has done the past 50 years. Most of the nature conservationists still move around in cars with internal combustion engines and fly on airplanes. Relying on some breakthrough developments and technologies whose prospects of mass-scale implementation remain dim would certainly be premature. The $300 billion that is currently being invested in renewable energy worldwide is just a drop in the ocean compared with investments in the development of fossil fuels. Finally, despite all high-profile statements regarding the introduction of electric vehicles, even in 2030, up to 85 percent of cars will still be running on the tried-and-true internal combustion engines.
In 2017, the US withdrew from the Paris climate agreement, and the Trump administration is now trying to breathe new life into the country's coal industry. Even in many environmentally aware countries, broad sections of the public have not yet been convinced about the benefits of having to pay more for "green" goods and services. For example, the idea of stimulating economic growth by means of tax cuts is not popular with the high and mighty of the world's leading economies. Meanwhile, experts consider monetary incentives, aimed at encouraging public support for technological and cultural changes aimed at reversing the global warming process as one of the most promising measures able to ease the skeptics' fears. Therefore, assuring people that measures aimed at reducing harmful emissions will not cause a catastrophic blow to their personal well-being may prove a hard task.
In this regard, many politicians, administrators and experts are wondering just how dramatic changes in the existing economic structure over several decades will be able to reverse the negative climatic phenomena and how much should we focus on political, economic and social measures that would help individual countries and associations of states adapt to the objective trends of nature. And, finally, whether this is not just an attempt by the developed countries to hamper their current and potential rivals' progress under the guise of solving environmental problems.
During 2019, the conflict between West and East European countries over the issue of unification of their environmental policy was heating up threating to further split the European Union. It turned out that "EU subsidies are no longer part of its policy, but rather a kind of gift for loyalty. We are talking about the familiar divide-and-rule policy", about an almost deliberate separation of EU states and regions, unwilling to unconditionally embrace decisions taken by the bloc's leading countries and by Brussels. Simultaneously, the East European countries' skepticism about the requirements of the earliest possible rejection of "dirty" technologies is fueled, among other things, by the example of Germany, where diversification of energy sources has effectively resulted in increased consumption of traditional fuels – coal and gas – with all the political and financial consequences this entails. This is due to the hasty closure of nuclear power plants that "green" generating units can't fully compensate for.
In hindsight, one will have to admit that climate change has long influenced the fate of states and peoples. Some experts believe that the Late Antique Little Ice Age, "which began in the 5th century AD and lasted about a hundred years" could be a reason why the Byzantine Empire failed to maintain its growth. Today, access to fresh water is viewed as a leading factor that may spark conflicts both between countries and inside individual states. Since the mid-1990s, there have been forecasts that the 21st century wars will not be fought for oil, but for water. A population growth combined with an increase in the number of territories suffering from lack of water resources may lead to a significant increase in the number of refugees and internally displaced persons. This is a problem a number of regions of Africa and Eurasia, including Central Asia, Iran, Afghanistan and Turkey, may soon be grappling with.
Catastrophic climate change is already contributing to an increase in cross-border migration, which is contributing to the rise of political extremism. Poor countries with growing populations are increasingly at risk of "political instability and violence." The harmful effects of climate change can exacerbate economic turmoil in various parts of the globe. Meanwhile, population growth around the world may significantly outpace global economic growth, which, as many experts already predict, will result in a protracted period of stagnation at best. Overall, similar trends, which Republic.ru pointed to in 2019, give rise to political discourse about "the need to reconsider most of the existing paradigms," and, very likely, "away from classical capitalism and towards even greater state regulation."
Climate change, which provokes economic stagnation and intensifies cross-border and internal migration, can further embolden separatist movements in many parts of the world, including Europe. The fragmentation of countries into smaller territorial entities increases the risk of conflict, and sets the stage for outside intervention. Ultimately, the objective need for greater international cooperation in tackling global problems will face an equally objective upward trend in nationalism and isolationism.
For Russia, the Arctic offers a particularly important example of the geopolitical importance of the climate factor, as climate change is making this region increasingly accessible for economic development, while simultaneously making it vulnerable to new geopolitical challenges. Late this past summer, Bloomberg described the Arctic as "a region, whose growing importance is reshaping the world's geo-economics." As a result, the growing number of mineral exploration and development projects, as well as a projected increase in shipping volumes, will be ramping up competition, including military, between world powers.
There are other climate-related issues too. Russia also keeps reminding its foreign partners that, unlike the United States, it recently signed up to the Kyoto Protocol and, unlike the EU, has fully met its commitments under this accord. Inconsistencies in the assessment of the Russian forests' and soil's ability to absorb carbon dioxide are a matter of strategic importance. As the Expert magazine noted, Russian woodlands are an important factor in this country's implementation from 2020 of the terms of the Paris Agreement under the UN Framework Convention on Climate Change, regulating measures to reduce carbon dioxide emissions into the atmosphere. The problem is that underestimation by foreign experts of the Russian forests' CO2 absorption capacity can lead to the introduction by Western countries of a "carbon tax" on exported Russian gas.
Meanwhile, as President Putin noted during his traditional news conference summing up the results of the outgoing year 2019, Russia has "great advantages in the fight against climate change." A "significant breakthrough" in the development of generating capacities in hydropower combined with vigorous development of gas production, including large-scale high-tech projects for LNG production, makes Russia the greenest in the world energy mix. And Moscow does not intend to stop there. By ratifying the Paris Climate Agreement, Russia reaffirmed its strong commitment to international cooperation in the field of climate change, aimed at creating a paradigm of harmonious relations with nature. Working together, the international community needs to find a balance between a clean and safe environment while simultaneously maintaining the competitiveness of countries, peoples and regions, and the interests of their long-term sustainable development.
From our partner International Affairs
Negative effects for Russia of the US-China Phase-One-Deal
After a 1.5-year trade dispute between the United States and China in which both have raised mutual import tariffs from 3.8 percent and 8.3 percent to 21 percent each, and as a result of which the US-Chinese merchandise trade has dropped by almost USD 90 billion, US President Donald Trump and Chinese Vice Premier Liu He on January 15, 2020 signed the first phase of a highly controversial and fiercely negotiated trade agreement. On February 14, 2020 this so called "Economic and Trade Agreement" (ETA) entered into force and marked a new phase in the protracted geopolitical rivalry between Washington and Beijing.In this highly asymmetrical contract, the Chinese commit to open their market and to buy significantly more goods from the United States than before, which is in line with Trump's wish for a lower trade deficit. This means a doubling of merchandise imports from the United States, because within two years Beijing is expected to increase spending on selected US goods by around USD 200 billion (compared to the base year 2017).In return for the Chinese concessions, Trump has only committed to waiving new tariffs and to halving the most punitive tariffs for a subset of products from the current 15 to 7.5 percent. In the usual American manner, this has so far only been promised as an oral understanding.According to the latest calculations by the Kiel Institute for the World Economy (IfW Kiel), the purchase commitments can result in significant trade diversion effects and market share shifts for China's trading partners. As a result, Brazil (-19 percent), the EU (-17 percent) – including above all Germany (-7 percent), and Russia (-10 percent) would have to expect the greatest export losses.Accordingly, Russian exports to China could be 10 percent lower by 2021, which is equivalent to a loss of USD 3.1 billion.
Russian energy exports hit hardest
US presidents have always tried to ensure American energy dominance. The "Nord-Stream 2" pipeline, which is to bring 55 billion cubic meters of Russian natural gas to the German and Western European markets annually, remains a thorn in Washington's side, but the Phase-One-Deal gives the USA better access China's energy market – the world's most desirable.A recent study by the Institute of the German Economy (IW Köln) shows that due to the agreed energy imports, the US would move from eleventh place in 2017 (USD 6.8 billion) to first place (USD 41 billion) in 2021 in China's supplier list of energy carriers. In absolute terms, Russian crude oil exports to China would be the most affected : by 2021 they could be 12 percent lower, corresponding to a loss of USD 2.5 billion.On a relative scale the artificial trade changes would also significantly affect other important Russian export sectors to China. Exports of soybeans could decrease by 25 percent or USD 10 million, of sunflower oil by 29 percent or USD 40 million, of coal by 10 percent or USD 180 million, of seafood by 9 percent or USD 100 million, of aircraft parts by as much as a third (USD 40 million).Furthermore, the agreement may jeopardize Moscow's intention to become an important natural gas supplier for China. In December 2019, the "Power of Siberia" gas pipeline was put into operation, under which a supply contract of over 38 billion cubic meters per year was concluded with China for a period of 30 years. Additional quantities are expected to be sold through an LNG terminal in Vladivostok in the Asia-Pacific region. Accordingly, China is to become the second most important gas sales market to Russia after the EU. However, the trade diversions in the ETA agreement could result in China's imports of liquefied natural gas from Russia dropping by 25 percent by 2021, representing a loss of USD 10 million.According to Dr. Sonja Beer, economist at IW Cologne, it is too early to say exactly which group of Russian energy exports to China will be affected most."The problem is that the energy section of the agreement only says that China will buy liquefied natural gas, crude oil, coal, etc. from the United States, but does not indicate which of these product groups is to be given priority and to what extent. More precise calculations are therefore not yet possible. However, due to the high Chinese import tariffs for American LNG (25 percent), we can assume that China will concentrate more on buying crude oil in the USA. Especially since China announced earlier this month that it would halve the existing 5 percent tariff for crude oil. It is impossible to predict exactly how trade flows will change in this case, but this could adversely affect Russia and Saudi Arabia, the largest suppliers of crude oil to China", Beer explains, adding: "If Chinese LNG tariffs are significantly reduced, Beijing could buy more gas from the United States. This, in turn, could adversely affect Australia and Qatar and the prospects of increasing the supply of Russian gas to the Chinese market".
Phase-One-Deal violates WTO criteria
Dr. Gabriel Felbermayr, President of IfW Kiel, also criticize the new trade deal between China and the USA."The deal leverages free market principles in favor of the USA and to the detriment of third parties. "Managed trade", i.e. explicit agreements on trade volumes for certain product groups, also clearly violates the WTO guidelines and thus undermines the multilateral trading system", argues Felbermayr.After the likely re-election of Donald Trump as President of the United States, protectionism and "managed trade" trends are expected to further intensify in the global economy, which is still dominated by the United States. In any case, such a "managed trade" agreement with China is not the first of its kind under Trump's presidential administration. Already on September 25, 2019, the United States and Japan announced a trade agreement that hardly fulfills the criterion of "essentially complete trade" under Article XXIV of the GATT (WTO), since the scope of customs liberalization is very limited and asymmetrical in favor of the United States.
Inflation and Economic Crisis in Pakistan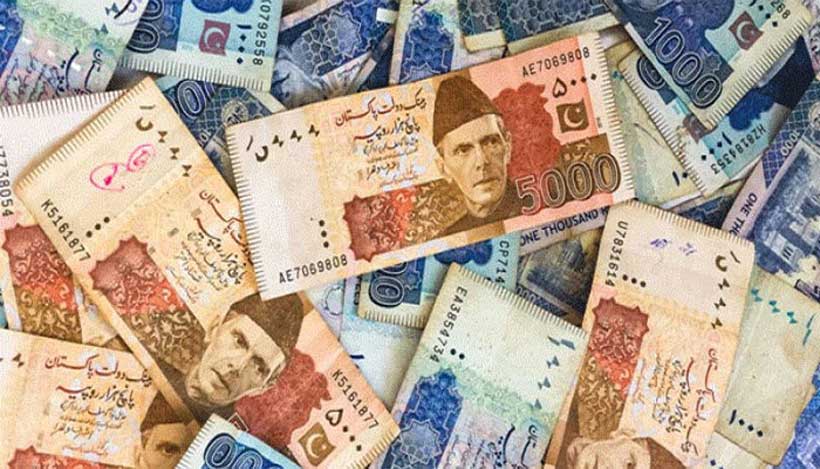 Cooperation on International level to protect economy and financial markets is a good development, but in our country with sealed borders amid the killer virus fatalities, economy and financial market is in deep crisis. Prime Minister and his team are taking different measures ranging from domestic to international level, to win the war against the COVID-19 disease, but the fear and consternation forced investors to confine themselves to a limited investment in government and private sectors. Recently, government declared a state of emergency which again left adverse impacts on supply chain and flow of goods. Due to emergency, most companies and businesses are operating from home, but they are in deep financial crisis. All the Businesses across the country are badly affected including travel Industry. While crisis deepen, investors choose different way to save their investment.
The development of society depends on its needs. For this, there are some rules and regulations in every society that inculcate citizens to follow these rules and the way a country developed. From the borders of the country to the point of view, every person is tied to the chain of economics. The chains of this chain are so deep that every moment from the universe to the bedside they are interconnected. Every need of the world is related to money and the value of money depends on export and financial market's fluctuation. For example, the value of dollar is converted into many rupees in Asia shows that where the currency stands against the dollar.
The source of inflation on a daily basis and the source of human identity, determines quality of life. The maturity of the foundation is seen revolving around the economic activities of individuals. There are many important points to influence individual forces and social decisions. But there are problems in the destinations when they are difficult to travel. Such destinations are always full of thorns. The jatts of the destination make the paths easy or difficult. It is possible for any community or regional head to rise only when its economic action is spoken of social values.
If the principles are made, Europe has adopted social and economic principles to further its agenda, and even we can say that they are following the streak what Islam suggested. If our state is talking about madina state, then it can be learned as a matter of fact, then the social patches can be straightforward, but the actions were considered to be very straightforward. It is known to be done. The life of the world is always a matter of humility, politicians are one of his inventions, and human being is not only a human being, but also the principle of compassion is also learned. The principle of humility is also one of those who make humans humble with humans. The principles of a human being become the destiny of an area.
The last several years of Pakistan's economy were regarded as highly inflationary periods due to its political instability. Inflation has been the major obstacles in the way of development since years. The inflation adversely affected the country economic growth and financial sector development. Since the last six months, Pakistan received $8 billion in grants and loans from Saudi Arabia, the United Arab Emirates and China, but cannot be termed as the whole panacea for its financial and economic diseases. We need more help and more progress to stabilise our economy. International fuel prices have also cause inflation. The inflation hike is mainly due to the increasing prices of fuel and food, according to a PBS statement. The country GDP growth would remain close to 2.5% because of slowdown specifically in large scale manufacturing and agriculture sectors. According to macrotrends, the year 2018 average the inflation was 5.8%, which was quite low this year. If the average inflation of the budget 2016-17 was 4.1%, then the average inflation rate of 2017-18 was 2.9%. The rate of the year was 7.0%. According to the 2018- year of March 2019, inflation is 9.4% at the record level. According to the Pakistan bureau of statistics, the measurement of mingi is distributed to groups. In this group, cpi (consumer price index) includes nfne non-food and non-energy items. Oil, petrol, diesel, CNG, electricity and natural gas Inclusive. Their rates were recorded at 5.6% in July 2017-18 and 7.6% in 2018-19.But in the year 2017-18, the average rate was recorded 5.6% and the average rate of 2018-19 was 8.1% extra. After that, the effects of inflation were seen by dividing people into five groups in terms of income.
The first group was 8000-12000, which was 2.7% in 2017-18 and 4.9% in the year 2018-19. The second group is 8000-12000, which is 3.0% in the year 2018-19 in the year 2017-18. The third group was 12000-18000, which faced 3.1% in the year 2017-18 and 5.5% in the year 2018-19. What is the salary group? The fourth group is considered as a salary class, it has experienced an average rate of inflation in the year 2017-18 at 3.3% and 6.6% in the year 2018-19. In the end, more than 35,000 people included in the year 2017-18, who did not tolerate the rate of inflation from 4.4% in the year 2018-19 and 8.4% in the year 2018-19.
If the annual average is taken out, 3.8% in the year 2017-18 and 7.0% in 2018-19. After that, if the wpi (wholesale price index) wholesale goods are spoken, the agricultural forestry and fish industry 7.4% in ores and minerals 14.31%, the clothing industry 13.79%, leather 33.07%, metal machinery 6.70%, and 21.15% in the transport goods were increased. The record was behind the inflation, the imf went to the previous government or the current government's wrong policies. In the past sixty years, 6000 billion Pakistani rupees were one million twenty thousand, but in these two bells, one million sixty Thousands will be born. The current government has raised 11 thousand billion loans in different deal forms.
Every day in 2013, the PPP has taken 5 billion rupees every day, 2018 Muslim league-nawaz has spent 25 billion rupees every day. The poor people of Pakistan are considered to be the winners. From the people of the country, the thinking of government houses starts from home and ends in the end of the house. Because the nation in which the forgiveness of the dead is the prayer of the mpa of the area If you do not know what you're looking for, then you will be able to get rid of it. If you do not know what you're looking for, then you will be able to get rid of it. If you do not know what you're looking for, then you will be able to get rid of it. The swords of doubts hang. Recognize the inner… economic and social values will be the dust of your feet…
COVID-19 cruelly highlights inequalities and threatens to deepen them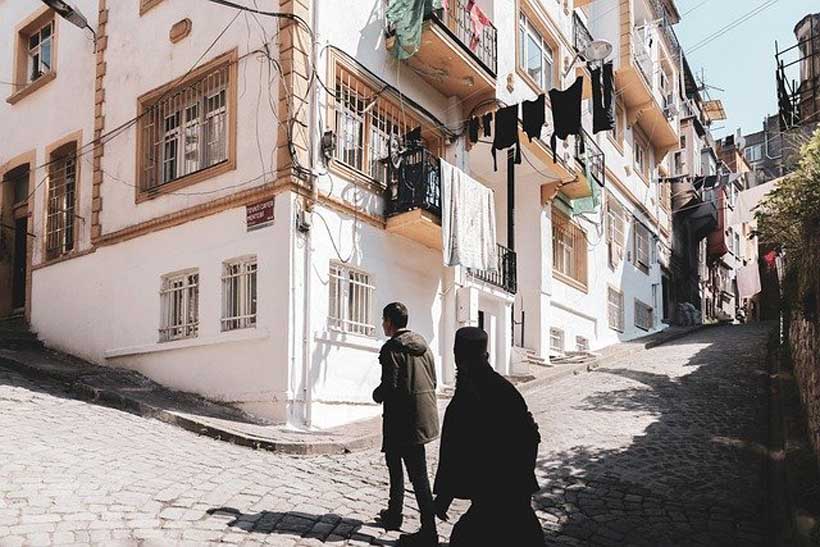 In many countries, income inequality has risen steeply since the 1980s, with adverse social and economic consequences. The COVID-19 pandemic now cruelly highlights those inequalities – from catching the virus, to staying alive, to coping with its dramatic economic consequences.

Some groups, such as migrant workers and workers in the informal economy, are particularly affected by the economic consequences of the virus. And women, who are over-represented in the public health sector, are particularly exposed.

High levels of poverty, informality and unprotected jobs also make it more difficult to contain the virus.

Policy responses must ensure that support reaches the workers and enterprises who need it most, including low-wage workers, small and medium enterprises, the self-employed and the many other vulnerable people.
Everyone is at risk
While some workers can reduce their exposure to the risk of contagion by teleworking from home, or benefitting from preventive measures, many cannot because of pre-existing inequalities.

Across the world, 2 billion workers (61.2 per cent of the world's employed population) are in informal employment. They are more likely to face higher exposure to health and safety risks without appropriate protection, such as masks or hand disinfectants. Many also live in cramped housing, sometimes without running water.

This not only exposes these workers to health risks, it also makes preventive measures for the wider population less effective.
Getting sick means becoming even poorer
Inequalities also play out cruelly in what happens to people when they catch the virus.

For some it means going on sick leave, accessing health services and continuing to receive a salary.

But for those at the bottom of the income chain it's a catastrophic scenario. Many are not covered by health insurance and face a higher risk of mortality. They may not even have access to health services.

Even if they ultimately recover, the absence of income replacement benefits means that they can become even poorer. Every year, an estimated 100 million people fall into poverty as a result of catastrophic health expenses.
The "work or lose your income" dilemma
Governments and central banks have adopted large-scale measures to save jobs and enterprises, and provide workers with income support.

Unfortunately, not all workers or enterprises benefit from these measures.

For informal economy workers, reduced hours, due to the pandemic, means loss of income with no possibility of receiving unemployment benefits.

Informal micro and small enterprises that constitute 80 per cent of enterprises worldwide are generally out of reach of public policies.

Part-time workers, many of who are women, temporary workers, or workers under short-term contracts and in the digital gig economy are frequently not eligible for unemployment benefit or income support.

Many of them face the same "work or lose your income" dilemma as informal economy workers. To pay their food and other basic expenses they often continue to work until forced to stop by measures to limit contagion by the virus. This compounds the economic insecurity they already face.
We need equitable and inclusive policy responses
In adopting short-term responses to the crisis, urgent attention should be devoted to protecting low-income households.

This means income support measures broad enough to cover the most vulnerable workers and the enterprises that employ them.

Italy for example extended income support (80 per cent of the gross salary) to workers in enterprises with financial difficulties, to all economic sectors and to enterprises with less than 15 employees, which are normally not eligible. Lump-sum income compensation is also provided to the self-employed and external collaborators.

Spain is providing income support for the self-employed, members of cooperatives and workers whose employment has been temporarily suspended, even if they would not have normally received unemployment benefits.

In developing countries, informality and limited fiscal space add to the difficulties. However, income support could be extended through non-contributory social security schemes or existing cash transfer programs. Support could also be offered temporarily to informal enterprises.

ILO