How climate is changing politics
In the fall of 2019, Democratic Speaker of the US House of Representatives, Nancy Pelosi, went on record saying that competition for resources was turning ecology into a national security issue. A growing number of politicians and experts share her opinion.
While most countries worldwide take a "mixed" picture of the consequences, upsides and downsides of global warming amid an ever-growing rivalry between states, the environmental idea is becoming a convenient and attractive tool to discredit opponents. Moreover, for some pro-Nature organizations, the proclaimed requisite to ensure environmental protection outweighs any objective needs for the development of both individual territories and entire states. Sometimes it becomes almost impossible to draw a line between sincere idealism and "lobbying for a new type of corporate interests." As a result, criticism of a development model based on the use of hydrocarbons actually becomes an instrument of competition promoting the interests of the "green economy," which in recent years has often proved to be less than ecologically impeccable.
Russian President Vladimir Putin has repeatedly reminded the international community of what the advocates of an immediate change to the global energy system fail to mention. Paradoxically, climate change and demands for a rash change of political priorities to combat it both threaten to increase inequality between countries.
On the one hand, political instability caused by the increasingly changing climate throws into question the long-term plans for the socio-economic development of entire regions and even continents. According to the UN's Food and Agriculture Organization (FAO), shortages of drinking water and large-scale human migration in search for a better live will emerge as the most pressing problems mankind will face in the near future. The regions where conflicts provoked by climate change will flare up in the coming years might include, among others, territories south of Russia's borders and the Arctic.
On the other hand, less diversified economies, technological backwardness and outdated infrastructure put most economically underdeveloped and developing states at a disadvantage to the world's most developed countries. The former argue, however, and with pretty good reason too, that many of the world's most affluent countries keep using "dirty" technologies and production facilities in a bid to maintain their economic growth, including tax exemptions and even state subsidies. This is something ordinary citizens are well aware of, as is proved by the "green-oriented" political forces' modest successes outside the "golden billion" states. In developed economies many people are wary of the high price of current "green" technologies, which promise not so obvious gains and only decades later at that,and politicians just can't ignore this public sentiment. Finally, widespread forecasts of a global economic slowdown and even a possible recession are putting environmental problems on the back burner.
Besides, the much-trumpeted predictions of the imminent triumph of "green" technologies are not always grounded in reality. In February 2019, The Economist wrote that companies using traditional energy still generate more income compared to renewable energy projects. Global demand for oil continues to grow by an annual 1-2 percent, just like it has done the past 50 years. Most of the nature conservationists still move around in cars with internal combustion engines and fly on airplanes. Relying on some breakthrough developments and technologies whose prospects of mass-scale implementation remain dim would certainly be premature. The $300 billion that is currently being invested in renewable energy worldwide is just a drop in the ocean compared with investments in the development of fossil fuels. Finally, despite all high-profile statements regarding the introduction of electric vehicles, even in 2030, up to 85 percent of cars will still be running on the tried-and-true internal combustion engines.
In 2017, the US withdrew from the Paris climate agreement, and the Trump administration is now trying to breathe new life into the country's coal industry. Even in many environmentally aware countries, broad sections of the public have not yet been convinced about the benefits of having to pay more for "green" goods and services. For example, the idea of stimulating economic growth by means of tax cuts is not popular with the high and mighty of the world's leading economies. Meanwhile, experts consider monetary incentives, aimed at encouraging public support for technological and cultural changes aimed at reversing the global warming process as one of the most promising measures able to ease the skeptics' fears. Therefore, assuring people that measures aimed at reducing harmful emissions will not cause a catastrophic blow to their personal well-being may prove a hard task.
In this regard, many politicians, administrators and experts are wondering just how dramatic changes in the existing economic structure over several decades will be able to reverse the negative climatic phenomena and how much should we focus on political, economic and social measures that would help individual countries and associations of states adapt to the objective trends of nature. And, finally, whether this is not just an attempt by the developed countries to hamper their current and potential rivals' progress under the guise of solving environmental problems.
During 2019, the conflict between West and East European countries over the issue of unification of their environmental policy was heating up threating to further split the European Union. It turned out that "EU subsidies are no longer part of its policy, but rather a kind of gift for loyalty. We are talking about the familiar divide-and-rule policy", about an almost deliberate separation of EU states and regions, unwilling to unconditionally embrace decisions taken by the bloc's leading countries and by Brussels. Simultaneously, the East European countries' skepticism about the requirements of the earliest possible rejection of "dirty" technologies is fueled, among other things, by the example of Germany, where diversification of energy sources has effectively resulted in increased consumption of traditional fuels – coal and gas – with all the political and financial consequences this entails. This is due to the hasty closure of nuclear power plants that "green" generating units can't fully compensate for.
In hindsight, one will have to admit that climate change has long influenced the fate of states and peoples. Some experts believe that the Late Antique Little Ice Age, "which began in the 5th century AD and lasted about a hundred years" could be a reason why the Byzantine Empire failed to maintain its growth. Today, access to fresh water is viewed as a leading factor that may spark conflicts both between countries and inside individual states. Since the mid-1990s, there have been forecasts that the 21st century wars will not be fought for oil, but for water. A population growth combined with an increase in the number of territories suffering from lack of water resources may lead to a significant increase in the number of refugees and internally displaced persons. This is a problem a number of regions of Africa and Eurasia, including Central Asia, Iran, Afghanistan and Turkey, may soon be grappling with.
Catastrophic climate change is already contributing to an increase in cross-border migration, which is contributing to the rise of political extremism. Poor countries with growing populations are increasingly at risk of "political instability and violence." The harmful effects of climate change can exacerbate economic turmoil in various parts of the globe. Meanwhile, population growth around the world may significantly outpace global economic growth, which, as many experts already predict, will result in a protracted period of stagnation at best. Overall, similar trends, which Republic.ru pointed to in 2019, give rise to political discourse about "the need to reconsider most of the existing paradigms," and, very likely, "away from classical capitalism and towards even greater state regulation."
Climate change, which provokes economic stagnation and intensifies cross-border and internal migration, can further embolden separatist movements in many parts of the world, including Europe. The fragmentation of countries into smaller territorial entities increases the risk of conflict, and sets the stage for outside intervention. Ultimately, the objective need for greater international cooperation in tackling global problems will face an equally objective upward trend in nationalism and isolationism.
For Russia, the Arctic offers a particularly important example of the geopolitical importance of the climate factor, as climate change is making this region increasingly accessible for economic development, while simultaneously making it vulnerable to new geopolitical challenges. Late this past summer, Bloomberg described the Arctic as "a region, whose growing importance is reshaping the world's geo-economics." As a result, the growing number of mineral exploration and development projects, as well as a projected increase in shipping volumes, will be ramping up competition, including military, between world powers.
There are other climate-related issues too. Russia also keeps reminding its foreign partners that, unlike the United States, it recently signed up to the Kyoto Protocol and, unlike the EU, has fully met its commitments under this accord. Inconsistencies in the assessment of the Russian forests' and soil's ability to absorb carbon dioxide are a matter of strategic importance. As the Expert magazine noted, Russian woodlands are an important factor in this country's implementation from 2020 of the terms of the Paris Agreement under the UN Framework Convention on Climate Change, regulating measures to reduce carbon dioxide emissions into the atmosphere. The problem is that underestimation by foreign experts of the Russian forests' CO2 absorption capacity can lead to the introduction by Western countries of a "carbon tax" on exported Russian gas.
Meanwhile, as President Putin noted during his traditional news conference summing up the results of the outgoing year 2019, Russia has "great advantages in the fight against climate change." A "significant breakthrough" in the development of generating capacities in hydropower combined with vigorous development of gas production, including large-scale high-tech projects for LNG production, makes Russia the greenest in the world energy mix. And Moscow does not intend to stop there. By ratifying the Paris Climate Agreement, Russia reaffirmed its strong commitment to international cooperation in the field of climate change, aimed at creating a paradigm of harmonious relations with nature. Working together, the international community needs to find a balance between a clean and safe environment while simultaneously maintaining the competitiveness of countries, peoples and regions, and the interests of their long-term sustainable development.
From our partner International Affairs
Half a Decade On – Reflecting on Russia's Unsung Successes
In 2016, as the incoming World Bank lead economist for Russia, I started writing about Russian economic issues. It is now time to bid goodbye. As a professional analyst of the Russian economy over the last 5 years, I can summarize my experience in one sentence: things in Russia are never as bad as they seem, but they are never as good as they can be, either.
Just in the last 6 years, Russia has managed to attain remarkable macro-stability. Inflation, which was in double digits, is in now in manageable territory. The country is less reliant on oil and gas today than 5 years back. These are no small achievements. On the other hand, as I – and many others have written – sagging potential growth holds progress back. But these issues are well-known. In this final column, I would like to recognize three lesser-known Russian developmental successes that often fly under the radar screen.
First is Russia's increase in life expectancy – from 65.3 years in 2000 to 72.7 years in 2018. This has been mostly due to a drop in the number of deaths caused by non-communicable diseases (i.e. diseases that are not infectious or contagious such as heart attacks and stroke) and external causes (such as road accidents and homicides). Mortality rates for both adults and particularly children have also been decreasing since the 2000s. Even more recently, infant mortality decreased by 36 percent from 2011 to 2017 and maternal mortality decreased by 49 percent in the same period. While the pandemic engulfs us all, it is worth taking a longer-term perspective to recognize legitimate improvements in Russia's life expectancy.
Second is Russia's progress in financial literacy. Russia is no stranger to financial crises. While governments anywhere and everywhere have the primary responsibility in preventing and managing them, an important factor that is only being recognized is the need for individuals to become more informed about making financial decisions.
As an early adopter, Russia has recognized the benefits of financial literacy, and made remarkable strides in increasing literacy across both adult populations and school children. This is thanks to both top-down efforts by the Ministry of Finance and Central Bank of Russia, and bottom-up ones, which have included tapping into schools, libraries, and other community platforms to reach a large and diverse segment of the population. Indeed, Russia was ranked the first among 132 countries in the Child & Youth Finance International Global Inclusion Awards in 2016. It also ranks in the top 10 of G-20 countries for financial literacy.
Third is Russia's progress in improving its tax administration. The history of taxes in Russia hark back to medieval times, with Prince Oleg imposing the first known "tribute" on dependent tribes. Catherine the Great is known to have said "Taxes for a government are same as sails for a boat. They serve to bring her faster into a harbor without flipping over by their burden".
Building on lessons learnt over centuries, Russia today is at the global forefront of tapping technology and real-time source data and has managed to shift from a culture of tax evasion to tax compliance. Tax non-compliance, notably in value-added taxes, for instance, has shrunk from double digits a few years ago to less than 1 percent today, with minimal human involvement. Russia's success in modernization of its tax services is not as well known as it ought to be, but global interest is slowly but steadily growing.
Surely, these achievements are not the end of the road. When it comes to life expectancy, male life expectancy is behind female life expectancy by almost 10 years, and this gap needs to be shrunk. Financial literacy, consumer protection, and safeguards for privacy and data protection need to keep pace as cryptocurrencies and digital fraud become more commonplace. And gains in tax administration may be washed out without complementary tax policies. Yet, these unsung successes deserve more recognition, both within and outside Russia.
One of the more unusual analysis the World Bank undertook was to figure out how wealthy is Russia. We found that Russia's wealth lies not in its abundant natural resources (as important as they are), or its physical infrastructure (as mighty as some of it may be). Rather, Russia's wealth derives from the ingenuity and creativity of its people. Indeed, almost half of all Russia's wealth derives from its human capital — the cumulative experience, knowledge, and skills of Russians. Only then is it followed by physical capital (about a third), and natural capital (about a fifth). Anecdotally too, I can reaffirm that to be the case. In my interactions with students in various universities and high schools, I have witnessed their keen engagement, their sharp and pointed questions, their sense of humor, and above all, a passion to improve their country. I am indeed privileged to have played a small role in this journey.
PS: There is one other area I would like to draw your attention to, and that is climate change. While the politics are what they are, the science and economics are undeniable. In Russia, in addition to federal initiatives, it is encouraging to see positive signs emerging from within Russian regions, such as Sakhalin and Murmansk, which are vying to become carbon-free zones. As I had written earlier, the one mistake not to make about Russia is to treat it as a single unit of analysis. Doing so would be like being unaware that a Matryoshka doll is not empty! Indeed, Russian regions may be at the forefront of addressing climate change and we might be in for a (pleasant) surprise – this space is therefore worth keeping on an eye on.
First appeared in the Russian language on Kommersant.ru via World Bank
The Politico-Economic Crisis of Lebanon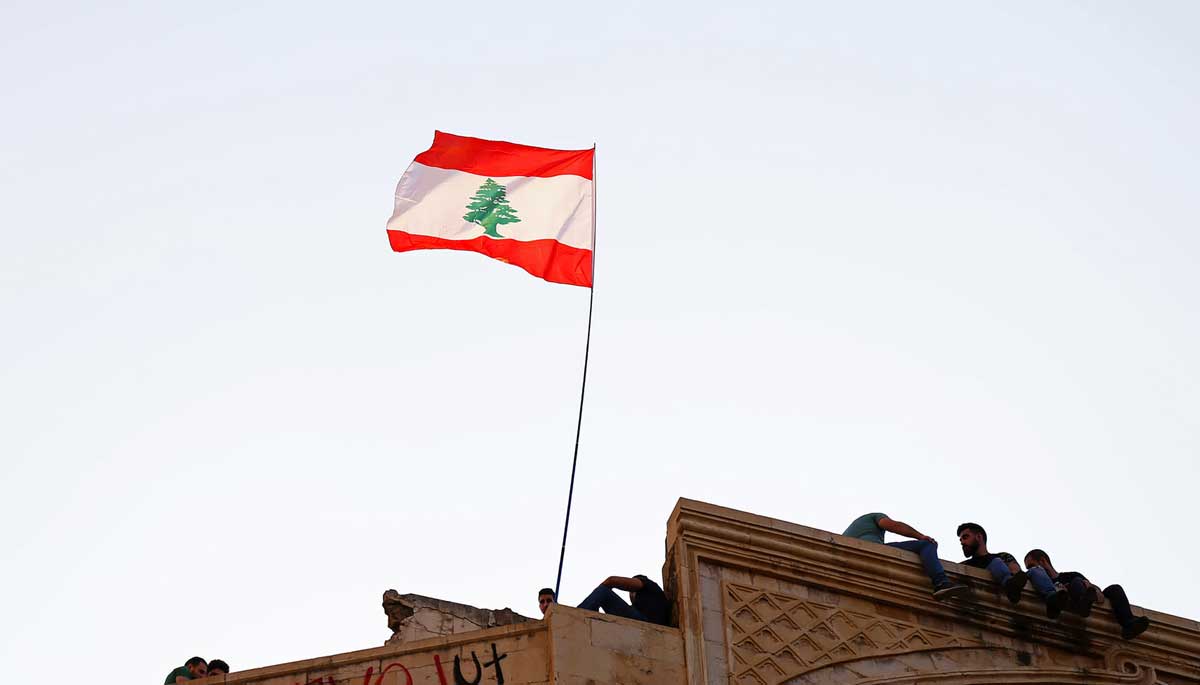 Dubbed as a failed state. The Middle Eastern country, also known as the 'Lebanese Republic', is already leading towards a humanitarian crisis. The country is witnessing the worst financial crisis since the 1975-90 civil war. The financial catastrophe has done most of the damage as the country currently stands as one of the top 10 worst economic disasters witnessed over the past 150 years. If the economists are put true to their word, it means that Lebanon rates as the most dismal economic crash since the 19th century. As the state of Lebanon undergoes a significant political shift since last year, the social and economic fissures are subsequently broadening. A fragile democracy (for namesake) and a constant disequilibrium in the parliamentary stratosphere, have led to an economic depression that is rapidly expanding as the country fails to adopt a unified political stance and adhere to corrective measures to hold the toppling economy from a collapse.
More than half of the Lebanese population has slumped below the poverty line as escalating inflation continues to reel the populace. The main cause underpinning such brutal inflation is the hyper-devaluation of the Lebanese pound. The currency was originally pegged at a fixed rate of 1500 Lebanese pounds to the US dollar. However, over the past three decades, the economic crunch has crippled the economic nucleus of Lebanon. According to World Bank estimates, the Lebanese pound has devalued by 95% and currently trades at 22000 Lebanese pounds to the US dollar in the black market – roughly 15 times above the official rate. The resultant inflation has driven the government to push the prices to unfathomable levels – even pushing necessities beyond the reach of an average citizen. The fact could be witnessed by the rapid increase in the price of bread – which was hiked by another 5% last month to value at 4000 Lebanese pounds per loaf.
The dire social crisis could be gauged by the fact that an average Lebanese family requires a spending worth five times the minimum wage mandated by the government just to afford basic food requirements. Most of the families can't suffice to consume utilities such as medicine, gas, or electricity. Astounding research revealed that even hospitals dealing with the Covid outbreak are not afforded gas and electricity which has led to a hike in petroleum consumption due to heavy usage of generators. The resulting shortage of petroleum has driven rage across the country as businesses fail to thrive while multiple wings of the airports are rendered powerless. The recent World Bank report signified that the food prices have inflated by roughly 700% over the past two years – a swell of 50% in just under a month. The regional countries have shown concern as Lebanon is heading towards a health crisis with a strengthening Delta variant in the Middle East and no room for recovery.
The main cause of such a debilitating situation is primarily the rampant corruption in the echelons of the government followed by the instability that ensued last year. Following the catastrophic blast in Beirut's port that claimed an estimated 200 lives, the government resigned in the aftermath of virulent protests across Lebanon. The political vacuum, however, further pushed the state into despair. The caretaker government, led by the former Prime Minister, Saad Hariri, failed to consolidate a government as ideological differences between the President and the Prime Minister continued to displace the essential debates of the country. The contention between President Michel Aon, a stout supporter of the Shite militant group Hezbollah, and Prime Minister Saad al-Hariri, a Sunni Centrist, caused the efforts to falter as the country continued to plunge into crisis without an elected government to handle the office.
Hariri drove the narrative that due to President's strong ties with the Hezbollah, which is arguably supported by Iran, Lebanon has suffered a shuffle of power to entrust financial support to the militant group. The narrative caused institutions like IMF and the World Bank to hesitate in injecting desperately needed social stimulus into the country despite continual warnings of an impending humanitarian crisis by France and the United States. A political vacuum coupled with the destruction caused last year along with the prudence of global financial institutions to pivot the country have ultimately resulted in the chaos that describes the landscape of Lebanon today.
However, Hariri resigned last month after failing to form a government even after nine months. The resulting political thaw helped President Aon to appoint Najib Mikati, a lucrative businessman, and former prime minister, as an interim Prime Minister entrusted to form a mandated government in Lebanon.
With a renewed Cabinet support, something that Hariri rarely enjoyed, Mikati is expected to assuage the concerns of the IMF and support economic reforms with the help of states like France. The Paris conference, scheduled on 4th August, is now the focal point as Mikati plans to convince the French diplomats regarding his schemes to pull Lebanon out of the puddle. Prime Minister Mikati recently reflected on his aspirations: "I come from the world of business and finance and I will have a say in all finance-related decisions". He further stated: "I don't have a magic wand and can't perform miracles … but I have studied the situation for a while and have international guarantees". It is clear that Mikati envisages repairing the economy which is already long overdue.
Under the French plan aiding Mikati's regime, he would need to enforce significant political reforms to gain international aid. The diplomats, however, envision a far graver reality. It is touted that the IMF would likely focus on two facets before granting any leverage to the Mikati-regime: political-social reforms and progress towards parliamentary elections. However, with grueling Covid cases springing into action, the road to recovery would probably be highly tensile.
While Mikati doesn't stem from any particular political bloc unlike his failed predecessors, he was elected primarily by the backing of Hezbollah. A question emerges: would Mikati be able to navigate through the interests of an organization subjected as a terrorist fraction by most of the Western world. An organization that arguably serves as the primary reason why Lebanon stands as one of the highly indebted countries in the world. An organization that could be the decisive factor of whether financial support flows to Lebanon or sanctions cripple the economy further similar to Iran. The question stands: would Mikati refuse the dictation of Hezbollah and what would be the consequences. The situation is highly complex and time is running out. If Mikati fails, much like his predecessors, then not only Lebanon but the proximate region would feel the tremors of a 'Social Explosion'.
Bangladesh-Myanmar Economic Ties: Addressing the Next Generation Challenges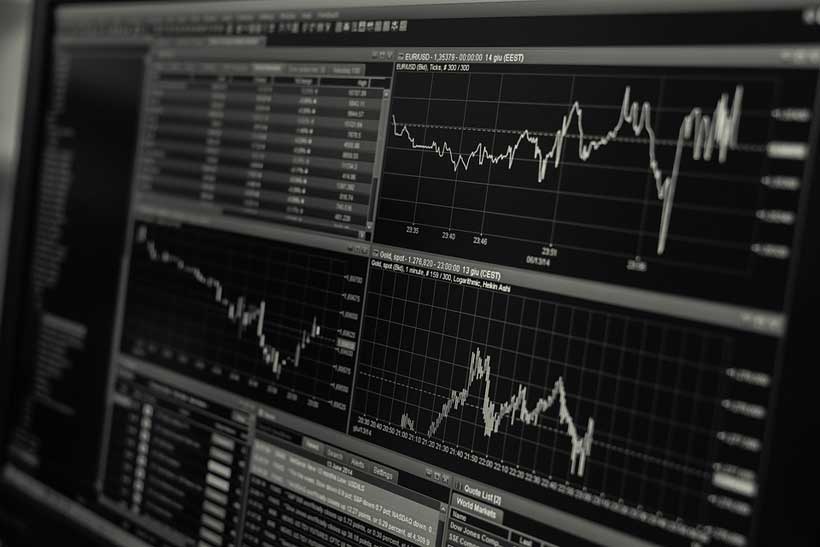 Bangladesh-Myanmar relations have developed through phases of cooperation and conflict. Conflict in this case is not meant in the sense of confrontation, but only in the sense of conflict of interests and resultant diplomatic face-offs. Myanmar is the only other neighbor that Bangladesh has on its border besides India. It is the potential gateway for an alternative land route opening towards China and South-East Asia other than the sea. Historically, these two countries have geographic and cultural linkages. These two bordering countries, located in separate geopolitical regions, have huge possibilities in developing their bilateral economic relations. At the initial phase of their statehood, both countries undertook numerous constructive initiatives to improve their relations. Nevertheless, different bilateral disputes and challenges troubled entire range of cooperation. Subsequent to these challenges, Bangladesh and Myanmar have started negotiation process on key dubious issues. The economic rationales over political tensions in Bangladesh-Myanmar relations prevail with new prospects and opportunities.
Bangladesh-Myanmar relations officially began from 13 January 1972, the date on which Myanmar, as the sixth state, recognized Bangladesh as a sovereign nation. They signed several agreements on trade and business such as general trade agreement in 1973. The two countries later initiated formal trade relations on 05 September 1995. To increase demand for Bangladeshi products in Myanmar, Bangladesh opened trade exhibitions from 1995 to 1996 in Yangon, former capital of Myanmar. However, that pleasant bilateral economic relations did not last for long, rather was soon interrupted mainly by Myanmar's long term authoritarian rule and isolationist economic policy. In the twenty-first century, Bangladesh-Myanmar relations are expected to move towards greater economic cooperation facilitated by two significant factors. First, the victory of Myanmar's pro-democratic leader, Aung San Suu Kyi, in 2011 has considerably brought new dimensions in the relations. Although this relation is now at stake since the state power has been taken over by military. Second, the peaceful settlement of Bangladesh-Myanmar maritime dispute in 2012 added new dimension in their economic relations.
Bangladesh and Myanmar don't share a substantial volume of trade and neither is in the list of largest trading partners. Bangladesh's total export and import with Myanmar is trifling compared to the total export and import and so do Myanmar's. But gradually the trades between the countries are increasing and the trend is for the last 5 to 6 year is upward especially for Bangladesh; although Bangladesh is facing a negative trend in Balance of Payment. In 2018-2019 fiscal year, Bangladesh's total export to Myanmar was $25.11 million which is more than double from that of the export in 2011-12. Bangladesh imported $90.91 million worth goods and services from Myanmar resulting in $65 Million deficit in Balance of Payment in 2018-2019 fiscal year. For the last six or seven years, Bangladesh's Balance of Payment was continuously in deficit in case of trade with Myanmar. The outbreak of COVID-19, closure of border for eight months and recent coup in Myanmar have a negative impact on the trade between the countries.
Bangladesh mainly imports livestock, vegetable products including onion, prepared foodstuffs, beverages, tobacco, plastics, raw hides and skin, leather, wood and articles of woods, footwear, textiles and artificial human hair from Myanmar. Recently, due to India's ban on cattle export, Myanmar has emerged as a new exporter of live animals to Bangladesh especially during the Eid ul-Adha with a cheaper rate than India. On the hand, Bangladesh exports frozen foods, chemicals, leather, agro-products, jute products, knitwear, fish, timber and woven garments to Myanmar.
Unresolved Rohingya crisis, Myanmar's highly unpredictable political landscape, lack of bilateral connectivity, shadow economy created from illegal activities, distrust created due to different insurgent groups, maritime boundary dispute, illegal drugs and arms smuggling in border areas, skeptic mindset of the people in both fronts and alleged cross border movement of insurgents are acting as stumbling block in bolstering economic relations between Bangladesh and Myanmar.
Bangladesh-Myanmar relations are yet to blossom in full swing. The agreement signed by Sheikh Hasina in 2011 to establish a Joint Commission for Bilateral Cooperation is definitely a proactive step for enhancing trade. People to people contact can be increased for building mutual confidence and trust. Frequent visit by business, civil society, military and civil administration delegates may be organized for better understanding and communication. Both countries may explore economic potential and address common interest for enhancing economic co-operation. In order to augment trade, both countries may ease visa restrictions, deregulate currency restrictions and establish smooth channel of financial transactions. Coastal shipping (especially cargo vessels between Chittagong and Sittwe), air and road connectivity may be developed to inflate trade and tourism. Bangladesh and Myanmar may establish "Point of Contact" to facilitate first-hand information exchange for greater openness. Initiative may be taken to sign Preferential Trade Agreement (PTA) within the ambit of which potential export items from both countries would be allowed to enter duty free. In recent year, Bangladesh was badly affected by many unilateral decisions of India such as onion crisis. Myanmar can serve as an alternative import source of crops and animals for Bangladesh to lessen dependence upon India.
Myanmar's currency is highly devaluated for a long time due to its political turmoil and sanctions by the west. Myanmar can strengthen its currency value by escalating trade volume with Bangladesh. These two countries can fortify their local economy in boarder areas by establishing border haats. Cooperation between these two countries on "Blue Economy" may be source of strategic advantages mainly by exporting marine goods and service. Last but not the least, the peaceful settlement of maritime boundary disputes between Bangladesh and Myanmar in 2012 may be capitalized to add new dimension in their bilateral economic relations. Both nations can expand trade and investment by utilizing the Memorandum of Understanding on the establishment of a Joint Business Council (JBC) between the Republic of the Union of Myanmar Federation of Chambers of Commerce and Industry (UMFCCI) and the Federation of Bangladesh Chambers of Commerce and Industry (FBCCI).
With the start of a new phase in Bangladesh-Myanmar relations, which has put the bilateral relations on an upswing, it is only natural that both sides should try to give a boost to bilateral trade. Bilateral trade is not challenge free but the issue is far easier to resolve than others. At the same time, closer economic ties could also help in resolving other bilateral disputes. For Myanmar, as it is facing currency devaluation and losing market, increased trade volume will make their economy vibrant. For Bangladesh, it is a good opportunity to use the momentum to minimize trade deficits and reduce dependency on any specific country.