Philippine President Duterte Bestows National Honor on ADB President Nakao
President of the Philippines Mr. Rodrigo Duterte awarded outgoing Asian Development Bank (ADB) President Mr. Takehiko Nakao the Order of Sikatuna, the Philippines' highest civilian recognition, with the rank of Grand Cross, or Datu, Gold distinction, at Malacañan Palace today.
"At the helm of the ADB, Mr. Nakao has proven to be a true partner of the government in its pursuit of sweeping reforms and ambitious development programs to bring about President Duterte's goal of liberating Filipinos from poverty and transforming the Philippines into an upper-middle-income economy on his watch," said Philippine Finance Secretary and ADB Governor Mr. Carlos G. Dominguez. "Under Mr. Nakao's leadership, the ADB has demonstrated its full confidence in the Duterte presidency's capability to carry out a comprehensive development strategy for rapid and inclusive growth by raising its lending commitment to the Philippines for programs geared toward closing the country's infrastructure gap, enhancing the local business climate, promoting countryside development, and achieving lasting peace in Mindanao."
The Order of Sikatuna was established in 1953 by former President of the Philippines Mr. Elpidio Quirino as the country's national order of diplomatic merit. It is given to individuals who have rendered exceptional services to the Philippines in developing and strengthening relations with the country.
"I receive this award with my deepest gratitude to President Duterte, Secretary Dominguez, the Government of the Philippines, and its people," said Mr. Nakao. "As our host country since ADB's establishment in 1966, the government's support of ADB over the years has been essential to the success of our operations throughout Asia and the Pacific. ADB has been a strong development partner of the Philippines since the country became a founding member, with our support considerably expanding in the last three years."
Mr. Nakao also mentioned the highly successful 2018 ADB Annual Meeting hosted by the Government of the Philippines. "For the event, I worked closely with Secretary Dominguez, who served as Chairman of ADB's Board of Governors. I benefited from the valuable advice from the Secretary about how to make the Annual Meeting more focused and efficient," he said.
Mr. Nakao assumed office as ADB President on 28 April 2013. Under his leadership, ADB operations in the Philippines have grown significantly. ADB has been supporting the Duterte administration's "Build, Build, Build" (BBB) program and the 10-Point Socioeconomic Agenda including rural development and investment in human capital. ADB's sovereign lending to the Philippines reached a record high of $2.5 billion in 2019, building on $1.4 billion in 2018, compared with an annual average lending commitment of about $800 million in previous years. ADB has also provided knowledge support to the government on its tax reform initiative and K-to-12 extention of school years up to senior high school (from 10 years).
In 2019, about half of ADB's assistance financed the first phase of the Malolos–Clark Railway Project, one of the government's major infrastructure investments under BBB. ADB's support for the project, which is expected to be partially operational in 2022, will total $2.75 billion, making it ADB's largest project financing in Asia to date. Construction work is expected to begin in the second quarter of 2020.
The new Philippines Country Partnership Strategy for 2018–2022, designed under Mr. Nakao's leadership, paves the way for providing considerably larger assistance to the country. ADB's planned assistance through 2022 includes a significant number of major infrastructure projects, such as railways, bridges, flood risk management, and irrigation. In addition, ADB will support the government's Bangsamoro peace process through lending and technical assistance. ADB will also support policy reforms to improve the country's investment climate, public financial management, and local economic development.
Mr. Nakao will step down as ADB President on 16 January. He will be succeeded on 17 January by Mr. Masatsugu Asakawa, Vice Minister of Finance for International Affairs of Japan until July 2019.
How Your Resume Should Look Like During COVID-19
The COVID-19 pandemic has undoubtedly introduced a great number of new challenges to society all over the world. Clearly, the most critical of them are the ones that appear as threats to human health and even life, but they are not the only ones. The entire global economy is now going through major complications and transformations that involve not just big corporations and national economic systems but also local businesses.
As follows, most of us who have jobs or own some kind of business may face critical complications and lose our economic stability or even the main source of income. That's why some of us may need to search for new jobs, and a well-developed resume is a key element of success in such case. In order to ensure that your CV will reach its target, you may get familiar with services like CraftResumes that have professional and qualified resume writers and you should definitely learn modern market's demands and trends.
What is a Successful Resume during COVID-19
Even though the concept of resume is well familiar to pretty much everyone, the preparation of a successful and up-to-date one during the pandemic notably differs from any other cases. While imposing great challenges, COVID-19 makes us learn new ways of surviving and succeeding, and it also involves a new approach to CVs. First of all, due to the social distancing and quarantine, the technological aspect of the resume is extremely important, together with the visual element. That's why the design of the resume should be on point in order to attract attention of the employers and help you stand out of the great number of other job seekers. What is more, the main emphasis should be made on those skills that can be used distantly or online. In addition, it is critical to concentrate your CV on the spheres related to the jobs that are present in the current market.
Altogether, the characteristics of a successful resume during the COVID-19 pandemic are:
a design that's both functional and outstanding;
focus on the skills that can be effectively applied in the current situation of the limited opportunities for the offline outside work;
aiming at the jobs that are of the employers' interest.
Resume Design
We've already mentioned that the resume that can succeed in today's situation of the COVID-19 pandemic should have a well-thought-out design. It's not enough for the efficient resume design to be simply appealing as it should also be functional. In other words, it should present the information about your skills in the most convincing way.
Notably, there are numerous ways to reach this aim, including minimalistic layouts, good writing, and an unusual approach to the CV. You may think that the last aspect relates to inserting memes or jokes from popular TV-shows in the resume, but that's not the case even though it can work. What we mean here is the type of CV that will be able to effectively introduce you to the employers even now, when live interviews can barely be conducted. A video resume is definitely the kind of CV that will do that. What is a video resume? It's your professional and personal presentation in a video format that can be used for making a bright first impression on a potential employer. Consider it to avoid getting lost in a great number of job seekers that, similarly to yourself, aim at getting a position.
Entering New Markets
An effective resume in the age of pandemic not only has to be attractive and appealing but also should be focused on the relevant areas and emphasize those skills and qualities of yours that are needed the most. Apart from the health care related professions that, without any doubt, are the most necessary today, there are numerous other spheres that would use new people. One of them is education that faces significant struggles due to the lack of live communication and a high level of stress. That's why it may be a good decision for you to take a look at the gaming education sphere.
It makes education more engaging and less stressful and needs new people who are professionals in various fields and can share their skills and knowledge with others. You can also join the educational sphere and try to develop the best assistive technology to improve the educational process for those who are among the least protected groups – individuals with disabilities.
'Everyone at risk' as coronavirus cases tick up among migrants and refugees sheltering in Greece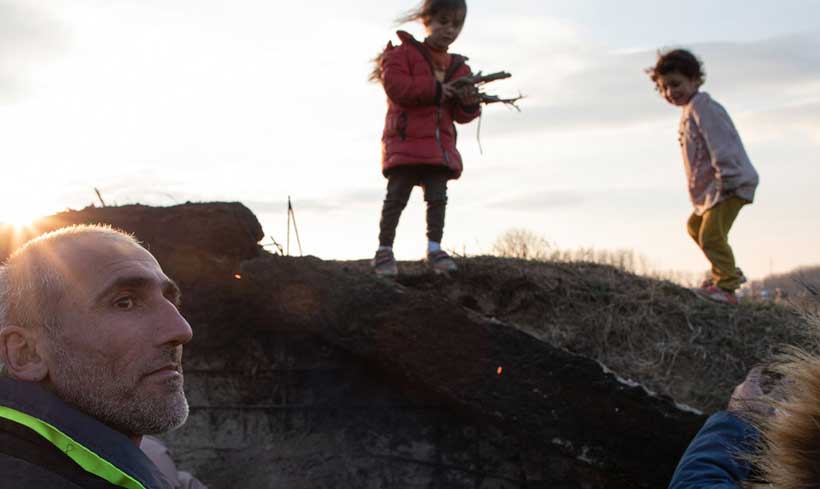 With 23 migrants at an open accommodation site in central Greece testing positive for COVID-19, the International Organization for Migration (IOM) sounded the alarm on Thursday over conditions in crowded reception centres on five Greek islands where the virus risks taking hold.
The Ritsona site – a one-hour drive from Athens – about 75 kilometres away – is one of 30 facilities on the Greek mainland that accommodate a total of more than 25,000 people.
The authorities have put it under quarantine for the next 14 days after the first confirmed COVID-19 case emerged on Tuesday. Its residents, including 252 unaccompanied children, have been advised to remain in their accommodation as contract tracing and further testing continues.
Equal access to services is critical
"Everyone is at risk. Migrants and refugees in Greece are susceptible to the virus as much as the Greek community," said Gianluca Rocco, Chief of IOM's Mission in Greece.
"It is critical that everyone, including migrant and refugees on the mainland and the islands, are ensured equal access to health services, including prevention, testing and treatment, especially in times like these," Mr. Rocco said.
"Immediate inclusion of all migrants in the national response to COVID-19 is not only a humanitarian measure, but essential to public health policy in Greece."
The outbreak of the novel coronavirus on the Greek maintain is meanwhile raising concern for migrants in reception and identification centres on five Greek islands in the Aegean Sea, IOM said in a statement.
In those locations, overpopulation makes it extremely difficult to take necessary precautions, such as social distancing and vigilant hygiene, IOM said, adding that it stands ready to help relocate residents to the mainland.
Camps on Greek islands must be decongested
"The threat of COVID-19 makes it even more urgent to decongest the camps on the islands," Mr. Rocco said. "IOM is contributing to these efforts with the creation of new accommodation arrangements on the mainland."
IOM is also establishing a temporary voluntary return mechanism on the five islands for those who decide to return to their home countries, in collaboration with the European Commission and Greek authorities. The implementation and duration of that programme will be adjusted in line with virus-related measures taken by States, such as the closure of airports or other travel restrictions.
"This is, however, not an easy task and needs further measures and support from European Union member States," Mr. Rocco said, renewing IOM's call for European solidarity with Greece for the urgent relocation of unaccompanied children and other migrants to European countries willing to share responsibility.
With funding from the European Union, the IOM is present in all 30 open accommodation facilities on the Greek mainland, distributing cleansers and soaps to all residents. It is also translating and handing out guidance on how refugees and migrants can best guard against infection.
COVID-19: The global food supply chain is holding up, for now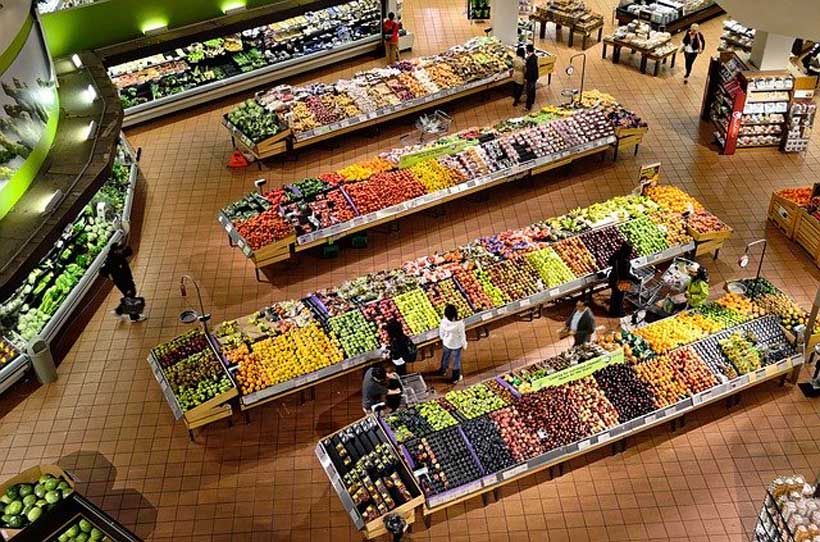 The unfolding COVID-19 pandemic is so far having little impact on the global food supply chain, but that could change for the worse – and soon – if anxiety-driven panic by major food importers takes hold, the World Food Programme (WFP) warned on Friday.
In a new report, "COVID-19: Potential impact on the world's poorest people: A WFP analysis of the economic and food security implications of the pandemic", the UN agency said that global markets for basic cereals are well-supplied and prices generally low.
However, it said, given the highly globalized nature of food production and supply, commodities need to move from the world's 'breadbaskets' to where they are consumed – and COVID-19-related containment measures are starting to make this more challenging.
"Disruptions are so far minimal; food supply is adequate, and markets are relatively stable," said WFP Senior Spokesperson, Elizabeth Byrs, noting that global cereal stocks are at comfortable levels and the outlook for wheat and other staple crops is positive for the rest of this year.
"But we may soon expect to see disruptions in food supply chains", she said, explaining that if big importers lose confidence in the reliable flow of basic food commodities, panic buying could ensue, driving prices up.
'Behavioural change' could rock markets
Elaborating, a seasoned grain market analyst at the Food and Agriculture Organization (FAO), quoted anonymously in the report, said the problem is not supply, but "a behavioral change over food security".
"What if bulk buyers think they can't get wheat or rice shipments in May or June? That is what could lead to a global food supply crisis," the analyst said.
For low-income countries, the consequences could be devastating, with long-term repercussions, with coping strategies coming at the expense of such essential services as health and education.
It recalled that when a food price crisis struck in 2008, the world's poorest households – which typically spend the largest share of income on food – suffered disproportionately.
Using the economic pillar of the Proteus food security index – and taking into account dependency on primary commodities such as fuel, ores and metals for export earnings – the report said that countries in Africa and the Middle East are most vulnerable.
Africa most vulnerable
Africa accounts for the majority of the almost 212 million people in the world who are chronically food insecure and the 95 million who live amidst acute food insecurity, the report noted.
Ms. Byrs added that labour shortages could disrupt the production and processing of labour-intensive crops in particularly, especially in vulnerable countries in sub-Saharan Africa.
Other potential sources of disruption include blockages along transport routes – a particular concern for fresh produce – and quarantine measures that could impede farmers' access to markets, he explained.
Going forward, the WFP report said that it is essential to monitor food prices and markets, and to transparently disseminate information – thus helping to strengthen government policies while also averting public panic, and social unrest.
It added that in places where food insecurity is caused by restricted access, rather than lack of availability, cash-based transfers – which can often be made through contactless solutions – should be considered as a standard response.
"Planning in-kind food assistance is essential", the report continued, noting that supply chain disruptions are likely to affect higher-value items first. Such items involve more tiers of suppliers, human interaction and dependency on few suppliers – putting specialized nutritious food more at risk than staples.