Cities have always played a central role in economic development by bringing workers and entrepreneurs together, spurring innovation, and sharing resources including infrastructure more efficiently. This should be good news for developing Asia: by 2050, there is projected to be 2.96 billion people living in the region's towns and cities – 64% of all the entire population – up from 1.84 billion – or 46% of the population – in 2017.
Unfortunately, while the region's cities are sure to grow in size, they may fail to fulfill their potential as engines of growth and job creation due to underinvestment in urban infrastructure, a lack of affordable housing, and unsynchronized spatial and economic planning.
What are policymakers to do?
First, they must achieve a more accurate and granular understanding of how their countries are urbanizing. New data sources are needed because official statistics often fail to capture the true urban footprint of cities since they rely on municipal boundaries drawn decades ago, for example.  Satellite imagery, however, shows clearly that developing Asia's cities are expanding without regard to those boundaries, forming what we call "natural cities". Our study, Fostering Growth and Inclusion in Asia's Cities tracked almost 1,460 natural cities across developing Asia, with many of them in the People's Republic of China (680 natural cities), India (320), and Indonesia (93).  Further, cities are merging to form integrated urban agglomerations; 476 natural cities that were separate in 1992 had linked up to form 124 city clusters by 2016, the largest being the Shanghai-centered city cluster, home to 91.5 million people, and encompassing a total of 53 natural cites, including Nanjing and Hangzhou, in the Yangtze River Delta area.
 
Urban expansion and formation of a city cluster in the Yangtze River Delta Area
This means urban planning cannot simply stop at the city limits. Efficient transport networks that extend from neighborhoods to workplaces prevent fragmentation of a city's labor market.
Similarly, as cities cluster, decisions on where to place vital infrastructure, such as water treatment and solid waste facilities, transport hubs, green spaces, and industrial parks require coordinated decision-making among local government units. Unfortunately, companies operating in city clusters are now significantly more likely than those in stand-alone cities to complain about infrastructure and regulatory bottlenecks.
Second, policymakers must think of cities as labor markets. To be sure, cities are much more than places of work. However, they cannot thrive unless they function well for both enterprises and workers. This requires that travel within the city or city cluster is fast and cheap, that firms and households can easily relocate from one part of a city to another, and that real estate is affordable.
Asian cities need to do a lot on these fronts. Tests using Google Maps in 278 natural cities show considerable congestion during peak travel times in many large cities, such as Metro Manila, Dhaka, and Bengaluru. Moreover, in 199 of the cities a full quarter of the surveyed trips could not be made by public transport at all, while for the other three quarters, travel by public transport including walking to and from the transport hub was three times longer than by car.
This clearly shows that Asian cities must invest much more in efficient public transport if businesses are to attract workers and flourish. The transport system must combine trains, buses, taxis, ride sharing, and less formal services like jeepneys and autorickshaws—but regulating them well—to improve mobility.
Affordable homes are also critical to attract workers, keep them as their skills and families grow, and then allow them to easily shift to other jobs. However, our analysis showed that that home prices are well beyond the means of median-income households in more than 90% of cities. What is needed to tackle that is a combination of demand-side and supply-side policies, including reassessment of land use regulations that might be inadvertently restricting the supply of real estate.
Finally, growth requires vibrancy in all types of cities. Cities are connected to one another, and to the rural hinterland, through flows of goods, services, and people. Robust and balanced national economic growth depends also on mid-sized cities and even market towns that specialize in distributing agricultural produce.
This requires investment in efficient inter-city transport. Given competing demands on public funding, large cities should draw more on private sector funding. Such cities have an edge in attracting private investment because the agglomeration economies they generate promise high returns to those who choose to locate there. Allocations of public funds must follow the people. Many medium-sized cities in the region with populations of 1–5 million and some smaller cities with populations of half a million still attract migrants. Public investment should support that.
Asia's steady urbanization represents an unprecedented chance for the region to ensure robust long-term growth and the creation of good jobs. Policymakers must not let the opportunity slip through their hands by neglecting their cities.
Technology is transforming urban mobility: New guidelines help cities make the change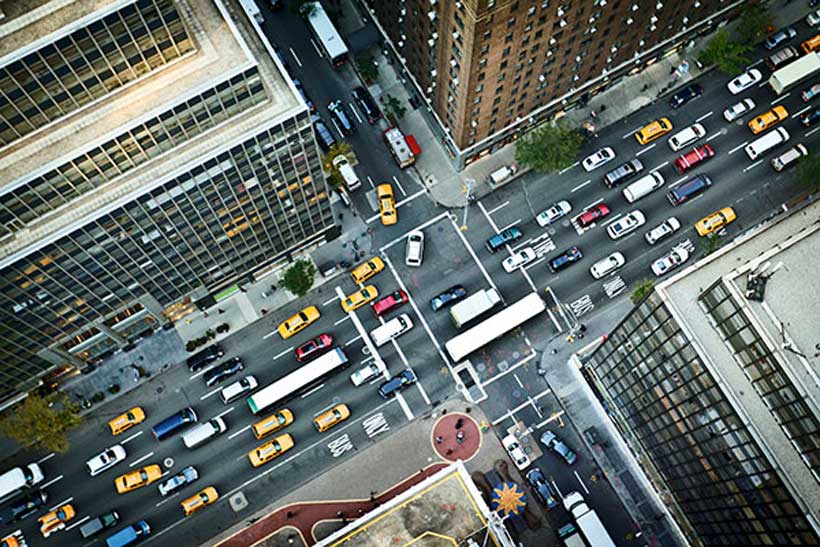 The pace of technology has generated tremendous opportunity to rethink how people get around cities.The growing use of electric scooters and ride-hailing services is transforming how we move in urban centres.The World Economic Forum's new Guidelines for City Mobility: Steering towards collaboration contains evidence-based planning and design guidelines that help cities and mobility partners create a sustainable, ethical and inclusive urban transport system.
According to the United Nations Department of Economic and Social Affairs by 2050 an additional 2.5 billion people will live in cities. As cities grow, the demand for mobility increases. The Guidelines for City Mobility: Steering towards collaboration provides eight practical guidelines – from data-sharing to multimodal integration – that help establish, develop and strengthen partnerships between cities and mobility partners.
"The guidelines provide a great opportunity for cities and mobility partners to improve transportation networks and propel the journey to seamless, electric and autonomous mobility systems." Remarked Christoph Wolff, Head of Shaping the Future of Mobility, World Economic Forum LLC, USA "It is encouraging that cities and mobility partners are working more closely together to create equitable and viable mobility systems keeping users at the forefront."
The speed of innovation occurring in transport requires cities to adapt quickly, balancing the need to promote innovation with accountability to urban dwellers. Integrating developing technologies responsibly is about more than mitigating risks; policy-makers are presented with an opportunity to rethink how urban transport functions.
The guidelines cover a breadth of topics necessary for cities and mobility partners to align and overcome resistance to change. With each innovation, new complexity is added to the transport system, and current governance frameworks are not designed to adequately address these new concerns.
"Governments around the world are being confronted with new players who challenge the status quo, often by introducing new technologies. Such developments create new opportunities and possibilities, but for municipalities, it also means drafting new rules to cover the ways in which those players can operate within their borders" said Sharon Dijksma, Deputy Mayor for Traffic and Transport, Water, and Air Quality of Amsterdam, Netherlands. "I am pleased to present this Guidelines for City Mobility: Steering towards collaboration. We hope it can serve as a guide to cities around the world, helping them shape cooperation in the best possible way."
Rather than reflexively restricting new mobility partners entering the urban landscape, cities should pre-emptively modify existing structures to enable adaptable, creative and flexible regulation in anticipation of changes in mobility.
"These guidelines offer a great roadmap for how cities and Uber can work together to help reduce private car ownership and improve mobility for all. We believe we all have a shared responsibility to make our platforms safe, equitable and complementary to the public vision for cities we operate in. We look forward to continuing to work with the World Economic Forum and cities to bring these guidelines to fruition in the years ahead." Said Shin-pei Tsay, Director, Policy for Cities and Transportation, Uber, USA.
"The smooth flow of people and freight underpin a vibrant city. Singapore's government takes a collaborative approach, demonstrated through our tripartite relationship between the government, business and unions. One example is the close partnership we adopted with the various stakeholders, including public transport operators, suppliers, educators, fellow government agencies, and unions in developing the land transport industry transformation map for 2040." Shared Wee Shann Lam, Chief Innovation and Transport Technology Officer, Land Transport Authority of Singapore. "We are honoured to share our experience in the drafting of these guidelines. We hope the Guidelines for City Mobility: Steering towards collaboration will be useful for cities looking to build an urban mobility ecosystem centred on its people, anchored by values of safety, sustainability and inclusivity."
The Guidelines for City Mobility: Steering towards collaboration invites cities and mobility partners to confirm the guidelines that resonate for their context, adapt them as necessary and apply them consistently with all stakeholders by:
1. Creating opportunities to share information and insights for future mobility activities and projects
2. Working together to educate users on the impact of their mobility choices and encourage behavioural changes
3. Cooperating through dedicated contact people who will ensure that the basic mobility needs of all users are prioritized
4. Prioritizing collaboration and communication with users and local community stakeholders
"We are at a historical point in the process of urban and transport development globally. The introduction of new forms of mobility does not come without challenges, and sharing experiences across the board can be a powerful way of building knowledge, improving systems and ensuring ownership and sustainability." Explained Harriet Tregoning, Director, NUMO, the New Urban Mobility alliance, USA.
"These guidelines capture a collaborative approach for cities and mobility partners to ensure the ultimate beneficiary is the user regardless of where in the world they are and that technology is a tool for better mobility, rather than the end goal."
"The future of ride-hailing companies is inextricably linked with local governments and communities. Closer partnerships are in the interests of all concerned. These guidelines provide a framework for those partnerships." Stated Daniel Sperling, Professor and Director, Institute of Transportation Studies, University of California, Davis, USA.
"We are glad to have co-authored this paper which has, at its core, a collaborative approach towards mobility in all its forms and focuses on the need to create a human-scale city that places its residents at the heart of its public policies." Shared Juan José Mendez, Secretary of Transportation and Public Works of the City of Buenos Aires, Argentina.
The guidelines also reflect the findings of the World Economic Forum's recent report Digitizing and Transforming Mobility Systems: Lessons from the Detroit Region, which explore the potential of data-driven technologies to optimize the efficiency of mobility systems and support decision-makers via pilot efforts within Detroit, Michigan – in connection with the neighbouring cities of Ann Arbor, Michigan, and Windsor, Ontario.
These guidelines suggest practices for collaborating across the private and public sectors and offer an approach, developed by the World Economic Forum's Global Future Council on Mobility, for accomplishing and implementing liveable and just transportation networks.
Changes in building and construction have great potential to slow global warming
Most of us spend a large chunk of our lives in one building or another, but have you ever stopped to consider the greenhouse gases linked to the construction of these buildings?
One way to reduce greenhouse gases is the use of recycled and more environmentally friendly building materials.
The United Nations Environment Programme (UNEP) International Resource Panel has just published a recent report titled Resource Efficiency and Climate Change: Material Efficiency Strategies for a Low-Carbon Future. Commissioned by the G7 countries, it shows that natural resource extraction and processing account for more than 90 per cent of global biodiversity loss and water stress, and around half of global greenhouse gas emissions.
The findings point to opportunities to reduce these impacts through material efficiencies in homes and cars.
According to the Panel's modelling, emissions from the material cycle of residential buildings in the G7 and China could be reduced by at least 80 per cent in 2050 through a series of material efficiency strategies.
A design with fewer or alternative materials, and more recycling of construction materials are among the most promising strategies, it says.
More concretely, the Panel's modeling tells us that within the buildings and construction sector, we could reduce greenhouse gas emissions by 350 million tonnes in China; 270 million tonnes in India, and 170 million tonnes in G7 countries, between 2016 and 2060.
"Policy intervention from different angles is required to achieve these savings," says the head of UNEP's Cities Unit, Martina Otto.
"Policies can influence how people live, which materials they use and how they use them. Instruments such as taxation, zoning and land use regulation play a role, but so do consumer preferences and behaviour.Building codes and standards drive building performance and connect building design to policy. They can encourage or constrain material efficiency and circularity."
According to the 2019 Global Status Report for Buildings and Construction, almost 40 per cent of energy-related greenhouse gas emissions are from the buildings and construction sector.
"In the buildings and construction sector, much attention was concentrated on 'operational energy efficiency', the energy used in buildings and which can be influenced by building design, insulation, passive solutions for heating and cooling, appliances and systems improvements as well as maintenance and usage," says Otto. "But we also need to look at materials to reduce pressure on natural resources and 'embodied carbon'." Embodied carbon is the amount of carbon (CO2 or CO2 emission) to produce a material.
Building design and the use of recycled and alternative materials
In G7 countries, material efficiency strategies, including the use of recycled materials, could reduce greenhouse gas emissions in the material cycle of residential buildings by 80 to 100 per cent in 2050, the Panel's report suggests. Potential reductions in China could amount to 80 to 100 per cent, and to 50 to 70 per cent in India in 2050.
"There are many different options. For example, sustainably managed and harvested timber has the potential to reduce greenhouse gas emissions by 1 to 8 per cent in 2050 in the G7," says Otto. "There are also a variety of new products, for example from agricultural waste, that could help close loops towards circularity. Choices need to be locally appropriate and include sustainability considerations.
"Designing buildings using less material (savings of 8 to 10 per cent in 2050 in the G7, according to the Panel's report) is another thing to look at, alongside passive cooling and heating and natural light to reduce operational energy at the same time."
The consumption angle
Measures with the highest impact and lowest cost include getting greater use out of buildings for more hours per day and extending the lifetime of buildings (the Panel says up to 70 per cent savings could be achieved by 2050 in the G7).
Improved recycling could reduce greenhouse gases by 14 to 18 per cent in 2050 in the G7. Overall, cumulative savings in the period 2016–2050 from these strategies in the G7 would amount to 5 to 7 gigatonnes of CO2 equivalent, says the report.
Looking at the whole building life cycle, material efficiency strategies could reduce emissions in 2050 from the construction, operations and dismantling of homes by 35 to 40 per cent in the G7. Analogous savings could be up to 50 to 70 per cent in China and India.
"Virgin material taxation and removal of virgin resource subsidies should be key options for policymakers," says Otto. The Global ABC Roadmaps 2020–2050 provide targets and timelines to achieve zero-emissions, efficient and resilient buildings and construction.
The world must immediately begin to deliver faster greenhouse gas emission cuts to keep global temperature rise to 1.5°C, says the November 2019 edition of UNEP's Emissions Gap Report.
"To achieve this goal, we will need to use the full range of emission reduction options. We need progress in all sectors: energy, industry, agriculture, forestry, transportation and buildings, better integration across sectors, and urban planning and design to meet this target," says Otto.
The new neighborhood: Creating new community around sustainability and social well-being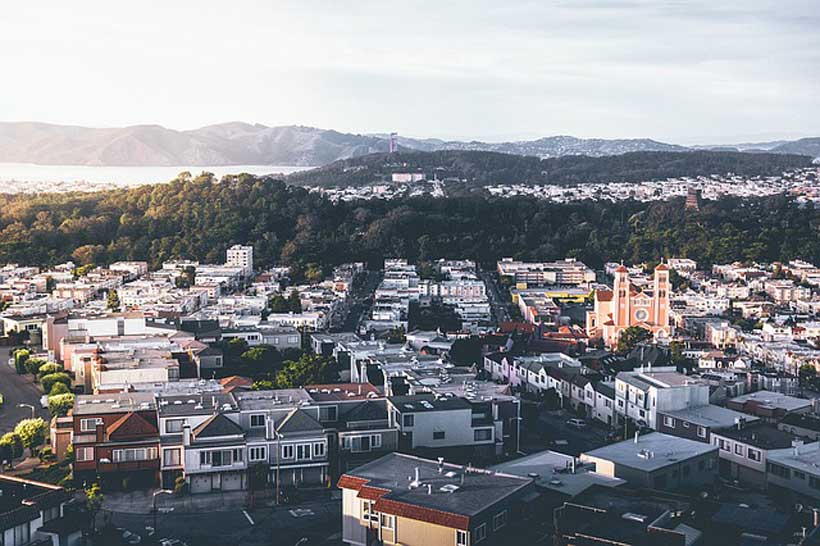 At the 2020 tenth World Urban Forum, the United Nations Environment Programme (UNEP) presented its new guidelines for integrated approaches for sustainable neighborhoods.
Cities today are responsible for some 75 per cent of global energy and resource use, and some 70 per cent of greenhouse gas emissions. Rapid urbanization and unsustainable practices in all sectors from transport to buildings and construction to waste management to energy will amplify the environmental impacts of cities. Most of urban growth today is unplanned, fragmented and incoherent, and those cities that will see the biggest increase in urban population, lack urban and spatial planning capacity. This leaves gaps in environmental protection and in access to important services for many citizens.
Luckily, urban communities are ready for a new style of living that is kinder to residents and the planet alike and are exploring ways to do so. The International Resource Panel report 'Weight of Cities' found that cities can achieve some 30 to 55 per cent reduction of greenhouse gas emissions and resource use by using better spatial planning and urban design, higher sector and cross-sector efficiency and circularity, and more sustainable lifestyles and consumption patterns.
"Encouraged by the powerful numbers of the Weight of Cities report, we decided to develop guidance on integrated approaches to harness the climate and resource potential and related benefits for health and well-being. Targeted at urban practitioners, we concentrated at the neighborhood level to take out some of the complexities that come with integrated approaches," said UNEP's Martina Otto.
In fact, the neighborhood level is the right scale for achieving a coherent and sustainable urban piece in a reasonable time. Neighborhoods are big enough to aggregate the interrelated components present in an urban community, yet small enough to achieve results in a foreseeable time period. The size of neighborhoods allows more rapid action than city-wide policy, while still having a significant impact.
Designing zero carbon neighborhoods to meet the Paris Agreement targets requires an understanding of how design decisions on location, movement, connections, orientation and biodiversity make a place more or less sustainable. The neighborhood layout must be designed to influence positively the microclimate, to minimize energy use and facilitate local sourcing and the use of renewable energy. Factors such as water use and waste management should also be considered in integrated planning.
A handful of "eco-cities" around the globe are developing demonstration green neighborhoods to showcase the latest in green technologies and practices. Canada, China, Korea, Scandinavia, the United Arab Emirates and the United States all have transformative projects that integrate a variety of energy, water, transportation and waste management strategies on a neighborhood scale.
In addition to these projects, strategies that address existing neighborhoods are needed. In Portland, Oregon, the EcoDistricts Initiative is developing five pilot eco-districts to build on the city's success in the green building sector, and to transfer sustainability benefits to the neighborhood scale. These efforts, along with others around the globe, such as in Hammerby (Sweden) and Medellín (Colombia), highlight the need for a new set of partnerships and enabling tools to address sustainability at this larger level. To get to the scale required, we need to get them out of their isolation and take them from best practice examples to mainstream and build a network of interconnected sustainable neighborhoods.
"The scale of the problems is such that we need transformation—and this tool is a way to get there," said Otto.
The guidelines are intended to initiate and follow a process that is engaging and inclusive, not to be followed to the dot, but to be adapted to local context. They can be applied in part or as a whole. Strategies comprise ways to create strategic densities, nature-based solutions and bioclimatic principles for buildings and construction, decarbonizing energy, circularity, and many more.
People are at the heart of the neighborhoods—and at the heart of this process too: neighborhoods allow for community engagement and build upon the sense of community prevailing in these communities.