Authors: Srimal Fernando and Kirtan Bhana*
Political transformation will make Kazakhstan a success story. Political reforms will ignite progress in economic reforms this, according to President Tokaev as he met with the National Council of Public Trust in Nur-Sultan (formerly Astana), the Kazakh capital on December 20.
The Council, created by President Tokaev . in July is entrusted with facilitating the reforms through interactions and discussions with the general public, political parties, civil society and business. Composed of 44 public figures the Council is representative of the broader Kazakh demographic.
'Different Opinions, One Nation' said the President as he introduced new measures that guarantee the fundamental rights and freedoms to all its citizens. These measures will deepen the public discourse allowing for debate and open engagement on issues that affect all Kazakhs.
The emotive issue of land and its effective use was top on the list of challenges to be tackled by the Tokaev Presidency. Apart from the unbreakable link to ancestry and heritage the economic value of the land is priceless. Kazakhstan is listed as the 9th largest country in the world with a relatively small population of around 19 million people. On this issue, my position is adamant: only those who are able to cultivate the land deserve to be its owner stated Tokaev. The Ministry of Agriculture is implementing a pilot project to monitor unused land through remote earth sensing, and to increase the base tax rate for those who own but do not use their land from 10 to 20 times.
Growing the private sector and reducing the economic involvement of state businesses in competitive markets and adjusting the quota of foreign labour by 40% were also proposed.
On Foreign debt President Tokaev instructed The Ministries of the National Economy, Finance and the National Bank to develop a Unified Register of External Debt in the form of a digitised database by April 2020.
Stabilising the Tenge (the currency in Kazakhstan) to increase public and investor confidence, a new monetary policy strategy will be adopted. The National Bank will, from 1 January, announce the exchange rate of the National Fund's currency market on a monthly basis.
Modernizing the pension system, jobs for disabled people, state allowances and social packages for low-income households will be increased by over 70%. In addition school going children from these families will receive free school meals, uniforms and kits, as well as free transportation to and from school. These were among other social services measures presented to the council.
Political reforms were central to the President's remarks. A draft law on political rallies will outline the correct registration procedures of political rallies and will determine the status of the organiser(s), participants, observers and their respective rights and obligations. A minimum membership threshold needed to register a political party will be reduced from 40,000 to 20,000 members. Women and Youth candidates must make up 30% of party election lists. A law will be passed to allow representatives from other parties to hold Chair positions on some Parliamentary committees, in order to foster alternative views and opinions.
The Ministry of Foreign Affairs is tasked to begin the process of acceding to the Second Optional Protocol to the International Covenant on Civil and Political Rights, which deals with abolishing the death penalty. Article 130 of the Criminal Code on defamation will be decriminalised and transferred to the Administrative Code.
Key Domestic reforms include the transition of the Kazakh language from a Cyrillic to a Latin alphabet will necessitate a modernising of the language system and require a scientific approach.
"Much depends on simple values that are cherished by our people, in the family, in everyday life. Frankly speaking, today people are tired of the world full of aggression and conflict. Therefore, we must spread good intentions and good actions. We should be kind, benevolent and principled – this is the driving force of sustainable development and spiritual revival," said President Tokaev as he concluded his speech.
*Kirtan Bhana in the Founding Editor and Travel Envoy for the Diplomatic Society of South Africa.
Kazakhstan, like Ukraine, spotlights the swapping of the rule of law for the law of the jungle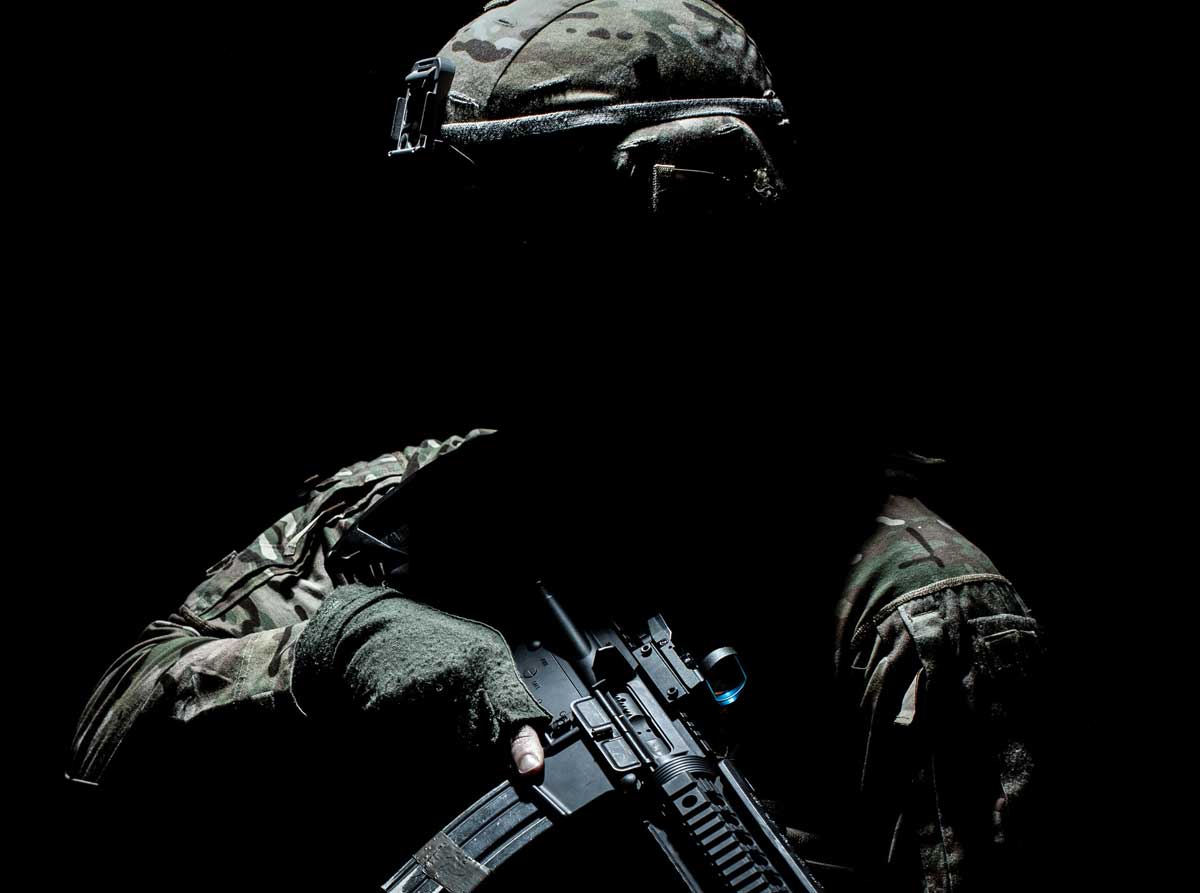 When a Russian-led military force intervened earlier this month, it did more than help Kazakh President Qasym-Johart Toqayev restore and strengthen his grip on power following days of protest and violent clashes with security forces.
The intervention brought to the fore a brewing competition for spheres of influence in Eurasia between perceived Russian and Turkish worlds whose boundaries are defined by civilization and /or language rather than a nation state's internationally recognized borders.
It is a competition that also impacts China, whose troubled Turkic north-western province of Xinjiang borders Kazakhstan.
Although not incorporated in the Turkey-led Organisation of Turkic States (OTS), the group, which also includes Kazakhstan, Kyrgyzstan, Uzbekistan, and Azerbaijan, recently signalled its affinity to China's Turkic Muslims.
China's brutal crackdown on religious and ethnic expressions of Uighur identity has sparked public dissent in Kazakhstan and Turkey and forced the two governments to perform a delicate balancing act to not always successfully avoid the People's Republic's wrath.
Countering perceptions that the Russian-led intervention in Kazakhstan boosted Moscow's security primacy in Central Asia and weakened Turkish aspirations, widely respected Russia scholar Dmitri Trenin suggested that salvaging Mr. Toqayev was the best of President Vladimir Putin's bad options.
"In order to preserve stable relations with an important ally, partner, and neighbour, official Russia has often turned a blind eye to the rise of ethnic Kazakh nationalism and reports of de facto discrimination against ethnic Russians in the country. Toqayev is by no means Moscow's client, yet allowing him…to be toppled would, in Moscow's thinking, allow the forces of ultra-nationalism to come to the fore," Mr. Trenin said.
Kazakhstan and other Central Asian nations, seeking to balance their relationships with Moscow and Beijing in the wake of the United States' abandonment of the region with the withdrawal of US forces from Afghanistan, see Ankara as a potential hedge.
Led by authoritarians who fear anti-government protests at home, Russia and Turkey had a common interest in beating back a popular revolt in Kazakhstan. As a result, standing aside as Russia stepped in may have best served Turkey's interests.
Despite its close military ties with Kazakhstan, a Turkish intervention may have upset the delicate management of the Turkey-Russian relationship. The relationship is fraught with disputes in which the two countries are often on opposite sides of the divide.
While Turkish support for Mr. Toqayev may not have gone down well with Kazakh protesters, it is not likely to have put much of a dent in Turkish soft power in Central Asia that is built on linguistic and ethnic affinity, the popularity of Turkish music and cinematic productions, and investment in glitzy shopping malls.
Turkey also benefits from being a player that has successfully challenged Russia in regional conflicts such as the Caucasus, where it backed Azerbaijan in its 2020 war with Armenia, and further afar in Libya and Syria.
In a rivalry for dominance of the Black Sea, Turkey has also backed Ukraine and forged close defense ties with the embattled country. Home to a large Crimean Tatar diaspora, Turkey has vocally supported the Turkic community on the Ukrainian peninsula that Russia annexed in 2014.
Finally, Turkey has at times, albeit intermittently, taken China to task for its brutal crackdown on ethnic and religious expression of Turkic Muslim identity in Xinjiang. China sees the projection of a Uyghur ethnic, cultural, and religious identity as a mortal threat.
Turkish assertiveness seemingly emboldened Central Asian members of the Organisation of Turkic States, the formal Turkic equivalent of Mr. Putin's notion of a Russian World that defines its frontiers defined by the geography of Russian speakers and adherents to Russian culture rather than international law.
Central Asian members of the organisation, a brainchild of the now embattled former president of Kazakhstan, Nursultan Nazarbayev, joined Turkey at its recent summit in November in Istanbul in sending subtle and less subtle signals to both Russia and China as well as Iran, countries with Turkic-speaking minorities.
By deciding to restrict association with the organisation to Turkic-speaking countries, the group hopes to keep Russia, China, and Iran at bay despite their being home to Turkic-speaking minorities.
Moreover, the Central Asians took no exception when Turkish President Recep Tayyip Erdogan's far-right nationalist ally, Devlet Bahlevi, released a picture on Facebook at the time of the summit of him gifting the Turkish leader a map of the Turkic world that included chunks of Russia. The picture capped a year of the trumpeting of irridentist claims to Russian territory by nationalist Turkish media close to Mr. Erdogan.
Similarly, the Central Asians participated in the summit even though it opened on November 12, a politically sensitive date for China. Uighurs in Xinjiang twice declared their short-lived independence on November 12, first in 1993 and again in 1944.
Three weeks before the summit, Turkey joined 42 other, mostly Western countries in a United Nations statement that condemned the Chinese crackdown in Xinjiang.
Raising the stakes further, 19 Uighur exiles have filed a criminal complaint with a Turkish prosecutor against Chinese officials, accusing them of committing genocide, torture, rape, and crimes against humanity.
Turkey is home to some 50,000 Uighurs, the largest community outside of China. Long a supporter of Uighur religious and cultural aspirations, Turkey has been careful not to allow the groups' plight to rupture its relations with Beijing.
At the same time, it has not followed the example of the foreign ministers of Saudi Arabia, Kuwait, Oman, and Bahrain, as well as the secretary-general of the six-nation Gulf Cooperation Council (GGC), who on a visit to China this week reportedly expressed support for Chinese policy in Xinjiang.
Responding in October to assertions by China's deputy ambassador to the United Nations, Geng Shuang, that Turkey had illegally invaded north-eastern Syria and was depriving Kurds of water, Turkish representative Feridun Sinirlioglu thundered that his country would not be lectured by "those who violate international human rights law and international humanitarian law."
It was a war of words in which the kettle was calling the pot black. It's not human rights, violated with abandon by all the region's players, that are at stake. What is at stake is an international order based on legally defined nation-states that civilisational leaders like Messrs. Putin and Erdogan seek to rejigger with the law of the jungle that allows them to shift state boundaries at will in geopolitical jockeying.
Kazakhstan has lessons for the Gulf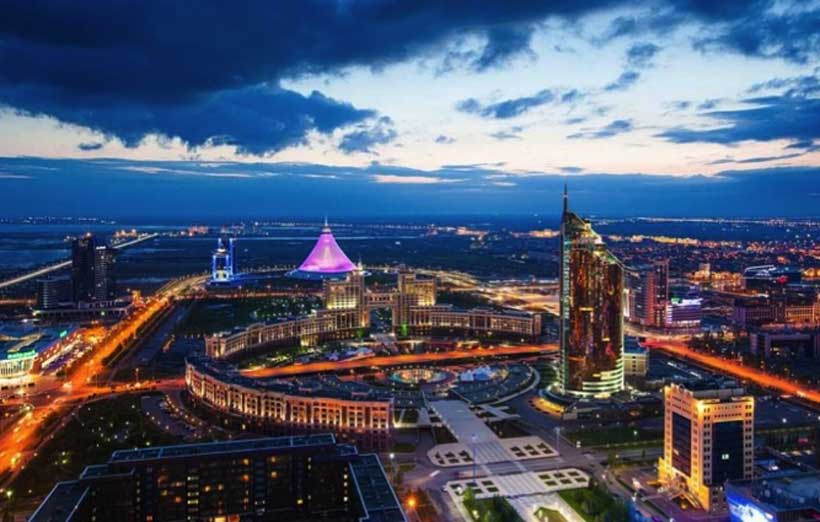 Russia's intervention in Kazakhstan contains a cautionary message for Gulf foreign ministers visiting Beijing this week.
The intervention to stabilize the government of Kazakh President Kassym-Johart Tokayev, following mass protests, cemented Russia's primacy when it comes to security in Central Asia, a swathe of land that is as much Russia's backyard as it is China's.
At least 164 people were killed in the protest, thousands wounded, and some 10,000 arrested. Mr. Tokayev described the protests as a foreign-instigated coup attempt involving terrorists.
The intervention reaffirmed a long-standing understanding that Russia, at least for the short-term, shoulders responsibility for security while China focuses on economic development in the region.
"China is happiest when someone else is dealing with Central Asian security questions," noted Central Asia scholar Raffaello Pantucci. Like in Kazakhstan, "in the immediate fallout from the collapse of the government in Afghanistan, it was not Chinese soldiers or weapons that were rushed to Central Asian borders, but Russian ones."
The question ministers of Saudi Arabia, Kuwait, Oman, and Bahrain and the secretary-general of the Gulf Cooperation Council ought to ask themselves is why China would wish to adopt a different approach toward security in the Middle East if it is reluctant to play an upfront role in its own backyard.
The Gulf ministers may point out that their region is key to China's energy supply and increasingly important for its geopolitical influence. But that does not explain why China played second security fiddle to Russia in Central Asia, a region of equal strategic importance.
China's problem and the Gulf's bet have to be that there is no alternative to the United States, the Middle East's current, increasingly unreliable security guarantor, which leaves both with few good choices.
With Russia having neither the apparent will nor the wherewithal to commit to a role in the Middle East similar to that it plays in Central Asia, China may have little choice but to step up to the plate ultimately.
As the United States, NATO, and the Organisation for Security and Co-operation in Europe (OSCE) this week discuss with Russia the crisis over Ukraine, the Gulf states will likely closely monitor US and European responses to a possible Russian invasion of the East European state or efforts to destabilise it further.
The Gulf states are likely to find little reassurance in what already is evident with the massing of some 100,000 Russian troops on Ukraine's border.
The US and European response will be limited to economic sanctions against Russia and military support for Ukraine but will stop short of direct military confrontation to reverse any Russian action.
Gulf states may be betting on a possible silver lining. China has much at stake in Kazakhstan and Central Asia. It has invested billions of dollars in the region central to its Belt and Road initiative that is designed to tie Eurasia to China through infrastructure, telecommunications, information technology, and energy.
Moreover, Central Asia borders on China's strategic but troubled province of Xinjiang, with which it has close ethnic, linguistic, cultural, and religious ties.
In a rare move, China reportedly offered to send law enforcement and special forces to Kazakhstan, although only after Mr. Tokayev's Russian-backed crackdown had already brought the situation under control.
The Gulf states are likely to hope that a greater, albeit gradual and discreet Chinese engagement in Central Asia, where it already before the Kazakh crisis had begun to expand its security presence, will persuade China to be more assertive in protecting its investments, assets, and interests further afield, including in the Middle East.
China established its first foreign military base in Djibouti in the Horn of Africa several years ago, just opposite the Gulf.
Yet, greater Chinese assertiveness is hardly a panacea. It won't happen overnight and, therefore, will not help the Gulf deal with immediate threats, including a rise in regional tension should the Vienna talks between Iran and world powers fail to revive a 2015 international agreement that curbed the Islamic Republic's nuclear programme.
Initial greater Chinese engagement is likely to focus on internal security in Central Asia by further assisting in creating surveillance states in a swathe of land prone to popular revolts.
That focus may be welcomed in the Gulf. Yet, with surveillance already a fact of life, that may not be what the Gulf most wants from China.
Like the United States, China could also attempt to improve the Gulf states' ability to defend themselves through enhanced arms sales, joint exercises, and training.
Meanwhile, China has already exploited the US reluctance to sell certain weapons systems or to do so only under strict conditions. For example, China has in recent years opened its first overseas weapons facility for the production of drones in Saudi Arabia and is enabling the kingdom to manufacture ballistic missiles. In doing so, China risks fueling a Middle Eastern arms race.
Undoubtedly, Chinese engagement will come with strings. Unlike the United States, the Chinese won't make pesty demands related to human and other rights but will want to ensure that Gulf states do not divert from the broad lines of Chinese policy.
As a result, the best the Gulf can hope for is that greater Chinese assertiveness will create an environment in which they have margins of manoeuvrability to play one against the other. It's a modus vivendi, but not an ideal one.
A Reflection on President Xi's message to Kazakh President Tokayev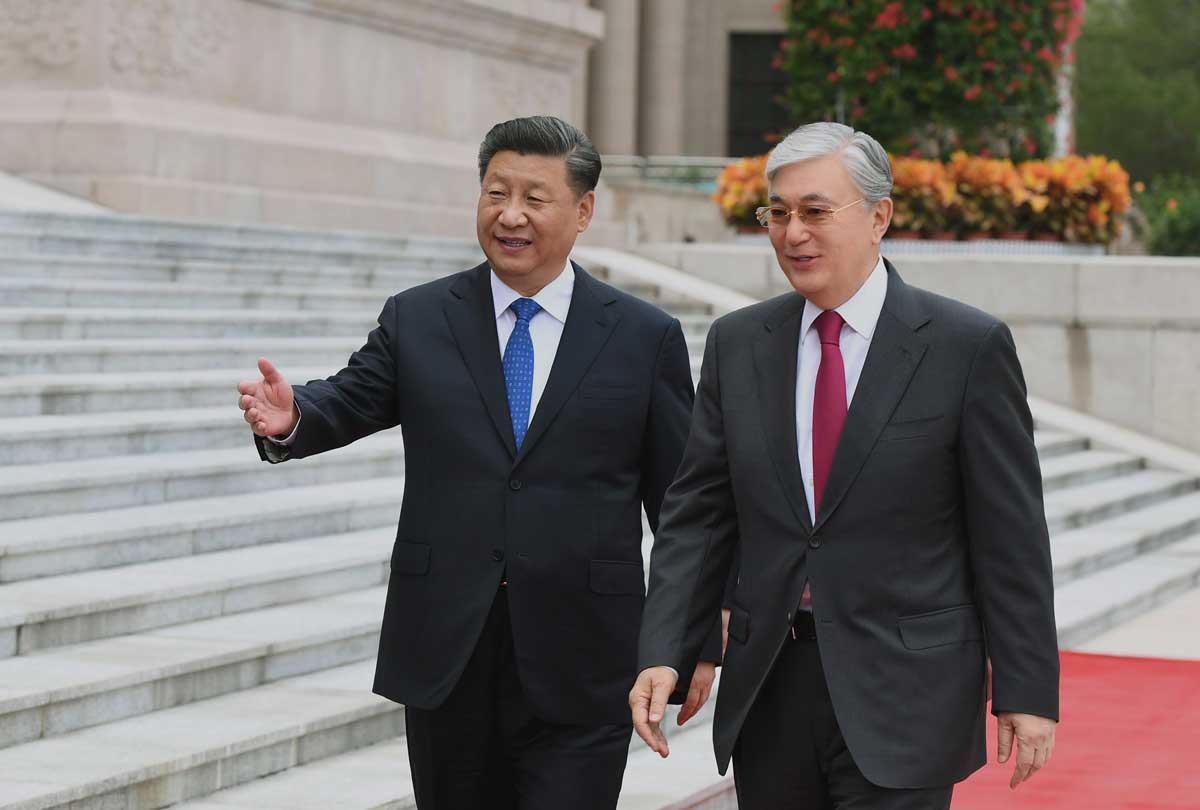 Since 1949 when the People's Republic of China was founded, the political elite in Beijing has crafted foreign policy and military strategy in consistency with its core interests and national security. For example, China was involved into four wars along its east, south, west and north borders primarily due to its vulnerability of national security. Given this, Chinese security concerns have never gone beyond the peripheral areas.
American scholar Robert Ross once argued, China is an Asian country. With many neighbors surrounding all its sides, China pays close attention to security, economic and diplomatic issues. In light of this, the Korean peninsula and Vietnamese region are of grace concerns to Beijing during the 1950s-60s. Then China sees APEC as a vital economic bloc since the 1970s. Now given that China is the second largest economy of the world and a rapidly rising military power in the world, Beijing has come to see West Asia with increasing strategic consideration. The Shanghai Cooperation Organization is the very showcase that China along with Russia and Iran will not allow the transatlantic power to stay militarily in Central Asia, which is the land bridge between China and the Middle East and beyond. As Chinese Foreign Minister Wang Yi told the visiting Gulf Cooperation Council (GCC) Secretary-General Nayef bin Falah Al-Hajraf that Beijing firmly opposes any country's interference in the internal affairs of the countries in the Middle East.
It is true that over the past decades, China's security horizon and strategic depth have expanded farther and deeply. Since the Belt and Road initiative (BRI) develops well into Eurasia, the Central Asia which is located in the heart of the region has been saliently within the geostrategic thinking of Chinese policy-making circle. On January 7, Chinese President Xi conveyed his confidential message to Kazakh President Tokayev as his country was in danger of internal violence. This is really rare for the top leader of China to act this way. It is noted that Xi Jinping said in his message that considering a large-scale riot occurred in Kazakhstan recently which has caused heavy casualties and property damages, Chinese government and people including himself highly spoke of Tokayev's having taken decisive and strong action at the critical moment, quickly calming down the situation, which has shown his courage and caliber as a statesman and his responsible stance towards the country and the people. To be sure, this is truly a strong message sent by the top leader of a major power who is seen widely as a decisive and resolute statesman.
Xi stressed that China firmly opposes any forces undermining Kazakhstan's internal stability, threatening Kazakhstan's security, and damaging the peaceful life of the Kazakh people. China firmly opposes any deliberate attempt by external forces to provoke unrest and instigate a "color revolution" in Kazakhstan, as well as any attempt to harm the China-Kazakhstan friendship and disrupt the cooperation between the two countries. As a fraternal neighbor and permanent comprehensive strategic partner of Kazakhstan, China is ready to provide necessary support to the best of its capacity to help Kazakhstan tide over the difficulties. No matter what risks and challenges Kazakhstan encounters, China will always be a trustworthy friend and reliable partner of Kazakhstan, and the Chinese people will forever stand with the Kazakh people.
Although China and Kazakhstan are the member states of the SCO, they are not the allies in a traditional sense. However, according to the rhetoric of the message from President Xi, China has vowed to offer what the allies would be able to provide to each other. Owing to this, it is unexaggerated to argue that Xi's message to his Kazakh counterpart Tokayev might be interpreted as a milestone in China's policy towards its neighbors including Chinese position on the issue of Afghanistan reconstruction in the upcoming decade.
Now it needs to answer why China has intended to show to the world through its firm rhetoric and position on the Kazakhstan issue? Then what have Beijing generally and President Xi particularly wanted to reveal through the strong support to Kazakh President and its people? Finally how has China been so confident to display its support to the neighboring countries on its western borders which accesses to the Middle East through Central Asia.
In an anarchic world where power matters substantially and military capabilities are more salient. Now China is an economic superpower in a traditional measurement, next to the United States only. In the meantime, as the U.S. elite observe that Chinese military has transformed "from a peasant-based infantry army that was very, very large in 1979 to a very capable military that covers all the domains and has global ambitions." Indeed, recently China has made great leaps forward—from rapidly constructing hundreds of missile silos to successfully testing a nuclear-capable Fractional Orbital Bombardment System equipped with a hypersonic glide vehicle. Both advancements surely took America's China-watchers by surprise. Though debatable, the harsh reality remains that for nearly three decades China has undertaken a massive military buildup to offset America's advantages—with notable success. Moreover, according to Graham Allison who worked out a report titled with "The Great Rivalry: China vs. the United States in the 21st Century", for decades the U.S. has enjoyed uncontested or dominant superiority in every operating domain. It could generally deploy the forces whenever, wherever and whatever it wants or needs. Yet, today the United States and China have contested in every domain—air, land, sea, space, and cyberspace.
Except increasing the hard power, China has dedicated to create what Chinese scholar called "Eurasian Quad"—China, Russia, Pakistan and Iran—to make sure the Eurasian mass free from any military involvement from the countries outside the region. As China and Russia are not only the permanent members of the UN Security Council and friendly neighbors of Central Asian countries, Beijing and Moscow have vowed to take all necessary means to "prevent chaos or war from erupting in Central Asia" during the phone talks between Chinese FM Wang Yi and his Russian counterpart Sergei Lavrov on January 10 when they discussed the issues concerned.
Additionally, since China has endorsed collective security in the region, the SCO and OSTO have been the most efficient tools to play in the grand chessboard of Eurasia as it is dubbed. To that end, China has agreed and firmly endorsed the Collective Security Treaty Organization (CSTO) in assisting Kazakhstan in fighting violent terrorist forces and playing a positive role in restoring stability in Kazakhstan on the premise of respecting Kazakhstan's sovereignty. Meanwhile, China supports the SCO in strengthening coordination and cooperation with the CSTO to jointly address various challenges to regional security. This is indeed a case unprecedented in the past decades because China has been active involved into the chaos in Kazakhstan from the very beginning through a consultation and coordination with Russia and other member states of the SCO. As Lavrov said that Russia is sure to keep close communication with China to make preparations together in tackling the bilateral and multilateral issues.
In sum, Chinese President Xi's message to the President of Kazakhstan expressed his sympathies to his counterpart and the people of Kazakhstan. Yet, more than that is Xi was adamant that China rejects any attempt by external forces to provoke unrest and instigate a "color revolution" in Kazakhstan which is a sovereign country. Due to the fact that the United States has grown more belligerent toward both Russia and China, Kazakhstan, since it borders both, would be an ideal candidate for government change. As part of the larger policy of encirclement, Kazakhstan would be vital for U.S. interests in the region.
Accordingly, Xi's message to Tokayev reveals his geostrategic thinking that China in aligning with Russia will never allow any sort of "color revolution" in Central Asia including Kazakhstan which is of critical geostrategic importance to the two largest Eurasian powers: a vital bridge between China and Europe and a critical component of the Belt and Road Initiative (BRI) and CSTO.