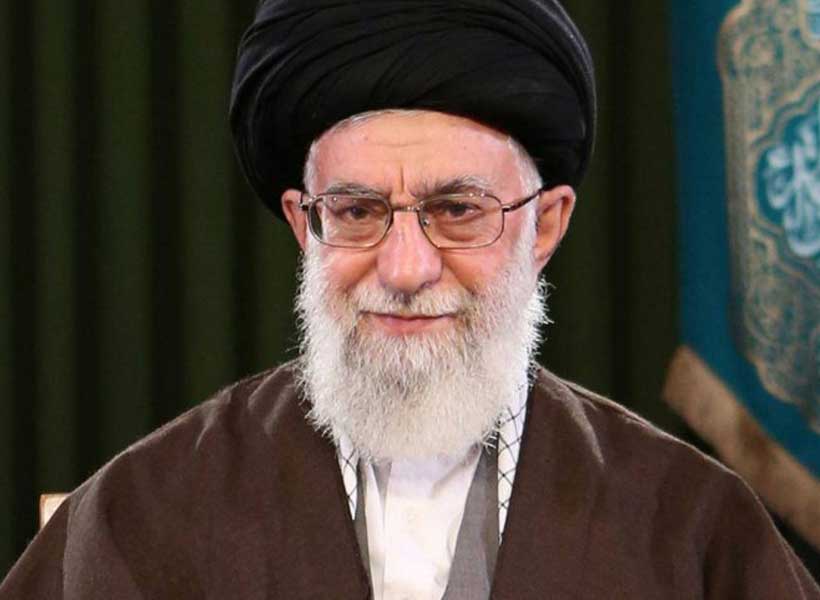 The United States portrayed top Iranian commander Major Gen Qassem Soleimani, killed in an air strike, architect of Tehran's proxy wars in the Middle East. After killing him, US Secretary of State Michael Pompeo tweeted Iraqis are celebrating the death of top Iran commander Qasem Soleimani by "dancing in streets".In the 22-second video which Pompeo shared on Twitter, people are seen running on a road carrying a several meter-long Iraq national flag. He could not see Iraqi processions expressing anguish at the killing.
Shortly, after the USA resumed military cooperation and training programme with Pakistan. Media speculates Pakistan tacitly supports US strike. Asian Lite report dated January4, 2020, based on Pakistan's foreign-affairs-ministry letter reveals `14 personnel of Pakistan Armed Forces were killed recently by Baloch militants based in Iran, sponsored by Iranian intelligence chief Soleimani against Pakistan'. Pakistan's mood is conspicuous from its absence from Kuala Lumpur conference, attended, inter alia, by Iran. Riyadh view the moot as a nascent alternative to its protégé Organisation of Islamic Conference.
Saudi Arabia accuses Iran of interfering in their domestic affairs. They blame Iran for the Houthi attack on Saudi oil facilities and the attack on oil tankers near Ras Al Khaimah.
In an attempt to woo India, Trump said, 'Soleimani plotted terror attacks in India'(Sunday Standard January 4, 2020). He apparently alluded to the February 13, 2012 bomb blast in New Delhi, in which Israeli diplomat Tal Yehoshua Koren was injured. With billions sunken in Chahbahar port construction, India is unlikely to be weaned away so easily.
An act of frustration: The USA could not bring about a regime change in Teheran through sanctions. So, it had the last recourse to blunt rising frustration in Washington's pro-Israel hawks and to galvanise pro-Trump lobby. The only visible impact of the sanctions was sporadic demonstrations against chicken prices (staple food), bank lootings, and rising unemployment in Iran, . Iran's exasperating non-cooperation continued despite flurry of warnings, including those from the White House and 10-Downing Street.
Several writers, including John Galtung, Miroslav, Wallensteen, Schlesinger, Hufbauer, Garg, Jefferey Scot, Kimberley Elliot, Nye, and Franklin L. Levin have tried to define, illustrate and classify sanctions. Generally the sanctions are categorized as diplomatic, communicative and economic. But they are complex in their impact. They are useless if they fail to 'change Iranian regime' or its behaviour for the `better'.
Iran does not appear to be much vulnerable to economic sanctions in the light of her past history. In response to the seizure and detention of American diplomatic and counselor personnel in Teheran, the USA froze Iranian assets and called upon the allied governments in 1979 to take similar action and halt their trade with Iran. The European industrial powers announced to cooperate. But, one by one, they resumed their commercial ties with Iran. Germany, Italy, Japan and China need Iran oil or gas. Isn't it eerie that, despite US restrictions, Iran never fell short of parts for her refineries or the American rail track? Several European multi-national banks declined to declare Teheran in default on its financial obligations and thereby mitigated the effect of the American sanctions.
A dormant UNO: Threats of forced regime-changes have made a mockery of the UNO. Wars become inevitable when the world leaders develop hallucinations of diabolical enemy images. Kaiser Wilhelm saw devils in both Russia and England. This perception led him to attack Russia and England.
The UNO should not be used as a rubber stamp. In Korean War, the UNO lost the credibility to act as a true mediator because it merged with the American cause. America's humanitarian intervention in Viet Nam led to dropping of seven million tons of bombs (eighty times the amount that was dropped on Britain during the World War II, equivalent to over three hundred atomic bombs dropped on Japan in 1945). In return, the USA also received 55,000 metal caskets, and war costs of $ 150 billion.
Need for peace: If the USA had not plunged into Indo-China, Viet Nam would have emerged as a Titoist nationalist, rather than a Beijing or Moscow satellite. John G. Stoessinger reminds: 'A victor's peace, history teaches us, is seldom lasting. Neither is total defeat' (Why Nations Go to War, p. 217).
Peace with Iran means peace in Hormuz Straits and with hizbollah, as also in Yemen. Let us see whether the US government is able to convince the American mothers to contribute body-packs to Iran? If 'United States' means the American people, the answer is 'no' _ they are peace-loving, family-oriented people. If the 'United States' means the American government then the answer is 'may be'. Through propaganda the government is trying to mold people (who Chomsky calls a `bewildered herd') for war against Iran (Noam Chomsky's Media Control: The Spectacular Achievements of Propaganda, Karachi, Vanguard, 2004, p.16). Chomski reminds that Woodrow Wilson wanted to plunge the pacifist American people in war against Germany. He established a government propaganda commission, Creel Commission, which succeeded, within six months, in turning the pacifist population into a hysterical, war mongering population which wanted to destroy everything German, tear the Germans limb from limb, go to war and save the world.(ibid., page 12). The US government has not been impressed by Chomsky's suggestions for defusing the Iran crisis (Defusing Iran crisis): (a) The US and Israel should stop threatening Iran so that Iran does not consider nuclear deterrence necessary. (b) All production and processing of weapons-usable material be under international control with 'assurance that legitimate would-be users could get their supplies'. (c) The 1993 UN resolution for fissile material cut-off treaty should be fully implemented.
Iran's right: Iran's right to peaceful enrichment should be respected. It was the USA itself, who during the Shah's days encouraged Iran to develop a nuclear programme, whether for peaceful or non-peaceful purpose. Europe brought about joint control of Iran's nuclear enrichment programme. It appears Iran is excessively relying on European Union's efforts to defuse the crisis. Coercion is unlikely to bring Iran to its knees. Dialogue is the only way out of the Iran impasse. Israel's hallucinations should not becloud American thinking.
Iran's options: Iran could target U.S. troops in Iraq, either using mid-range rockets or ballistic missiles. Iran-backed proxies in the region, from Hezbollah in Lebanon to the `popular militia force' in Iraq and the Houthis in Yemen, can carry out on America's allies.
Soleimani's assassination may reduce divisions within Iranian politics between moderates and conservatives.
Iran withstood sanctions. A war will by no means, be a walkover. Any major escalation as fallout of Suleiman's killing will have global repercussions on crude oil prices.
Iran may avoid a direct military confrontation, but it may exercise smorgasbord of options.
Shia proxies may hit US assets in West Asia or use cyber weapons to cripple networks in mainland America.
For the time being, Iran is unlikely to shut down Straits of Hormuz, lest supplies to China are truncated. . A US-Iran escalatory spiral would serve as a strategic boon for China.
After Suleiman's killing, Trump's pacific policy, like Obama's pivot to Asia, could end up mere rhetoric.
Credibility of Iraq regime would be eroded further. It is caught between the U.S. and Iran. At present, America has about 5,000 troops deployed in various parts of Iraq. Most Shia political parties and leaders in Iraq have deep, historical ties with the Iranian regime. The U.S.'s unilateral use of air power within Iraq targeting Iraqi militias without the permission of the government has flabbergasted Baghdad. The Iraqi government had strongly condemned the U.S. air strikes on Kataib Hezbollah; a huge crowd participated in the siege of the American Embassy. Let us see what Iraqi `parliament' decides.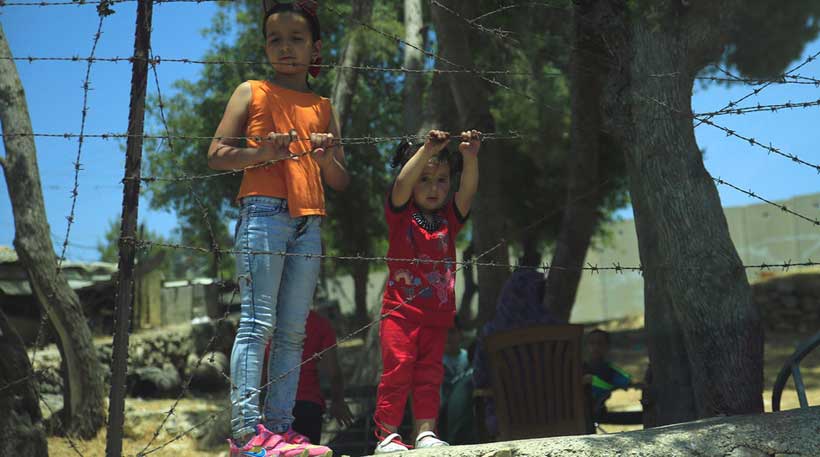 The unconditional United States' political, financial and military support to Israel enabled the latter to occupy the Palestinian territories. The former became involved in Israeli-Palestinian conflict as an arbiter to resolve the issue. But the foreign policy of US has always remained tilt to Israeli interests. From recognizing Israel as sovereign state in 1947 to accepting Jerusalem as capital of Israel has clearly unearthed the biased attitude of US for Israel.
Similarly, Trump also adopted the traditional stance of Washington on Palestine, i.e. outright support for Israel. Trump's policy regarding Israeli-Palestinian conflict was more aggressive but not in contradiction with his predecessors'. For instance, he brought into reality the law passed by US congress in 1995 that recognized Jerusalem as the capital of Israel, shifted US embassy from Tel Aviv to Jerusalem, closed office of Palestine Liberation Organization PLO in Washington DC in Sept 2018 and closed US consulate in East Jerusalem the area under Palestinian control. His bigotry against Palestinians unveiled more distinctly when he announced defunding of United Nations Relief and Works Agency for Palestinian Refugees (UNRWA), the UN agency that provides food, education and healthcare to the refugees. Moreover during his regime in November 2018 the state department of US proclaimed that the construction of Israeli settlements in West Bank does not come under the ambit of violation of international humanitarian laws. Certainly, the belligerent policies in last four years of trump era paved the way for the colonization of Palestine by Israel and helped the latter to put unlawful restrictions on Palestinians making them deprived of all civil liberties and peace.
As per world report-2020by Human Rights Watch HRW, Palestinian citizens are restrained from all basic necessities of life such that, education, basic healthcare, clean water and electricity. The movement of people and goods to and from Gaza strip is also inhibited. According to World Health Organization WHO 34 percent of applications by Palestinians, for medical appointments outside Gaza strip, were not addressed by Israeli army. Moreover, HRW report states that the Israeli government destroyed 504 homes of Palestinians in West Bank during 2019 and facilitated 5995 housing settlements for Israelis. The country is trying at utmost to eradicate indigenous Palestinians from their home land. According to United Nations' Office of Coordination of Humanitarian Affairs UNOCHA, the demolitions of Palestinian homes displaced 642 people in 2019 and 472 in 2018.Moreover, the illicit attacks by Israeli side have killed hundreds of innocent citizens in the same years. According to UNOCHA on November 11, 2020, 71 innocent Palestinian citizens were killed by Israeli forces while 11,453 were lethally injured in a single day. Furthermore, UN secretary general exhorted that Israeli armed forces have infringed the children's rights during the conflict as in 2018, 56 Palestinian children were killed by Israeli armed forces.
While, other international actors criticized the Israeli annexations of the region and declared it as violation of international humanitarian laws, US supported the Israeli escalations in West Bank. The former also stopped aid support through USAID for Gaza strip where eighty percent of population depends upon aid. Such partial attitude of US has put the country outside the international consensus on the issue. Apparently, US pretend its position as arbiter but her policies accredited the colonization of Palestine by Israel.
Thus, it seems futile to expect any big change in US policies regarding Israeli-Palestinian issue during forthcoming administrations. However, the president-elect Joe Bidden may alter some of the trump's decisions such as reopening of Palestine Liberation Organization PLO in Washington, resuming funding of UNRWA and reopening of US consulate in East Jerusalem. But his policies will not contradict the congress' stance on the issue. As, he and his team have clearly mentioned prior to elections that they will not shift back the US embassy to Tel Aviv as it seems politically and practically insensible to them. Moreover, Blinken, the candidate for secretary of state in Joe's upcoming regime, made it clear through his controversial statements, that the imminent president will inherit historic US position on Palestine-Israel dispute. Further, Chinese expansionism, Russian intervention in American and European affairs and Iran nuclear deal issue would remain the main concerns of foreign affairs of US during initial period of Joe Biden's regime. He is likely to favor the status quo in Palestine and remain focused on other foreign interests. In addition to this the inclination of Arabian Gulf to develop relations with Israel will also hinder the adherence for Palestinians from the gulf countries. Subsequently, it will enable Israelis to continue seizing the Palestinian territories into Israel and leave indigenous Palestinians stateless in their own land.
Summing up, it is significant for Palestinians to continue their struggle for the homeland and seek support from other international actors to marginalize Israel's annexation of Palestinian territories. As well as, the peace accord of 1993 signed in between both nations, to share the holy land, should also be revoked by both countries. Both nations should try to resolve the issue on equitable grounds by negotiations so that either side could not be deprived of its interests.
The upcoming talks regarding the tensions in the Eastern Mediterranean, that are due to take place on January 25, should not disillusion us from the dangers of Turkey's unilateral aggression on all fronts. Erdogan has made no real efforts to improve ties with the EU, except for the occasional vain promise of turning over a new leaf. Since October, he has urged the Muslim world to boycott French products, continued gas exploration in the Eastern Mediterranean, blatantly ignored the arms embargo in Libya and has aided Azerbaijan in committing war crimes in Nagorno-Karabakh.
Despite the numerous warnings issued by the EU and the many failed attempts at resolving the crisis in the East Med diplomatically, the latest EU summit concluded with an anti-climactic promise to sanction certain Turkish officials regarding the East Med. This minimally symbolic promise could only be described as a mere slap on the wrist that will prove unsuccessful in deterring Turkey's belligerent tendencies. Turkey's increasingly hostile attitude, its callous use of the refugee crisis and its clear violation of international law in the East Med, Libya, Syria and Nagorno-Karabakh represent a danger to European values, identity and security.
We are witnessing before our eyes a dictator in the making who dreams of a return of the Ottoman empire and seeks to destroy the democratic and secular legacy of Atatürk. He is a fervent supporter of political islam – particularly the muslim brotherhood – and he relentlessly accuses the West of wanting to 'relaunch the crusades' against Islam. In fact, since 2014, Erdogan and the National Intelligence Organization (MIT) have continuously facilitated cross-border movement into Syria and shipped illegal arms to a number of radical jihadist groups. The Turkish government also uses SADAT Defense, an islamist paramilitary group loyal to Erdogan, to aid groups that can be considered as terrorist organizations such as Sultan Murad Division and Ahrar al-Sham in Northern Syria and use their jihadi fighters to send to Libya, Nagorno-Karabakh and, most recently, Kashmir in order to bolster Turkey's foreign policy.
Erdogan uses a mixture of islamism and nationalism to expand Turkey's influence around the world and to consolidate power within. The two most influential factions in Turkey are the radical islamists and secular neo-nationalists, who despise each other but share a deep disdain for the west. Courtesy of neo-nationalist and former Maoist terrorist leader Dogu Perinçek, the NATO member has also enjoyed warmer ties with Russia and China over the past 5 years. As a result of these shifts in alliances and growing anti-western sentiments, Turkey is becoming increasingly at odds with the West.
Furthermore, the growing discontent at home pushes him to adopt more aggressive tactics, divisive policies and his behavior mirrors that of a panicked authoritarian leader. Erdogan is desperately looking for a conflict to distract the Turkish population from the fall of the lira, the spread and mishandling of COVID-19, and the overall declining economy that predates the pandemic. Turkey's future will most likely be determined by the upcoming general election that is set to take place within the next three years. If Erdogan wins the next election, it will solidify his power and bring him one step closer in turning Turkey into a dictatorship. During his stay in power, he has already conducted a series of purges to weaken and silence dissidents. Turkey now has the most imprisoned journalists in the world.
Yet, the loss of Istanbul and Ankara in the last municipal election of 2019 demonstrate his declining popularity, and offer a glimmer of hope for the opposition. Political figures like the new mayor of Istanbul, Ekrem İmamoğlu, or the new mayor of Ankara, Mansur Yavaş, represent a brighter future for Turkey. Erdogan currently finds himself in a position of weakness, which represents a rare window of opportunity for the EU to strike. Unfortunately, the EU remains deeply divided on how to handle a situation that continues to deteriorate. It seems that some member states, particularly Germany, are holding on to the naive belief that Erdogan can still be reasoned with.
Our reluctance to impose the slightest sanctions against Turkey demonstrates our division and weakness, which emboldens the neo-sultan. A strong and united response from the European Union is the only way to curb Erdogan's expansionist agenda. This should include renegotiating the migrant pact, imposing targeted sanctions against SADAT Defense and its leader Adnan Tanrıverdi, imposing an arms embargo, suspending the EU-Turkey customs union and finally suspending Turkey's membership in NATO.
Ultimately, Erdogan's bellicose foreign policy and his contentious nationalist-islamist rhetoric makes it impossible to consider Erdogan's Turkey as our ally. As the EU reaches out yet another olive branch, Erdogan has his eye on the wars to come.
Is Erdogan's Obsession with Demirtas a Personal Vendetta or a Calculated Strategy?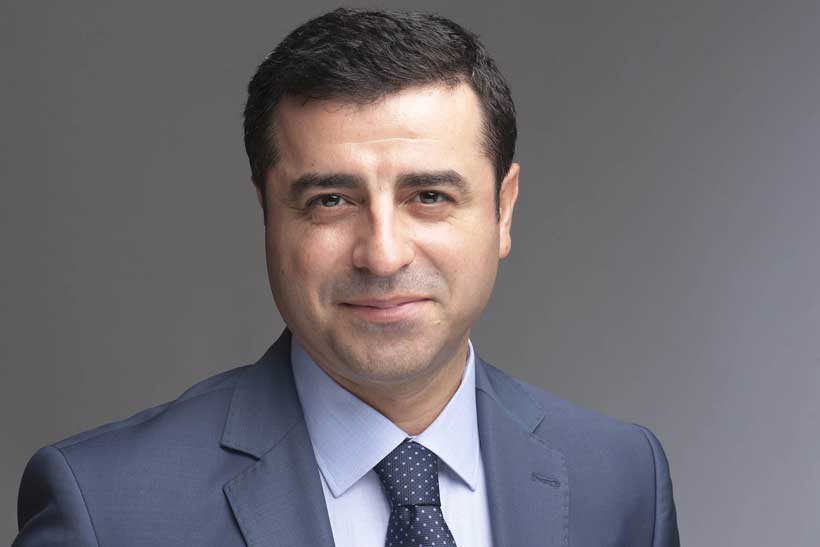 The European Court of Human Rights (ECHR) Grand Chamber ruled that the former co-chair of the pro-Kurdish People's Democratic Party (HDP), Selahattin Demirtaş must be immediately released. The Court ruled that his years-long detention "had pursued the ulterior purpose of stifling pluralism and limiting freedom of political debate". Turkish President Recep Tayyip Erdogan swiftly reacted to the ECHR's ruling and characterized the decision as 'hypocritical' and accused the Court of defending a 'terrorist.'
To many, Erdogan's reaction to the Court's ruling should not be a surprise,but his resentment and anger toward Demirtaş are quite shocking. So, why does Erdogan pursue a vendetta against him? Or is it a calculated political strategy? How could Demirtaş's release affect the political landscape in Turkey? What could be the implications of releasing or not releasing him be on the US-Turkey relations during the Biden era?
Yes, the ECHR's ruling is a significant and expected development. What is more significant is that Erdogan's quick reaction shows his deeply rooted frustration with Demirtaş, which dates back to the pre-June 2015 elections. In March 2015,Demirtaş made a short but a spectacular speech at the Turkish Parliament when he said, "we will not make you the President." He also said, "We are not a movement of bargaining, a party of bargaining. There has never been a dirty deal between us and the Justice and Development Party (AKP), and there will never be…" His reference to 'dirty deal' was believed to be an offer from the AKP to HDP in exchange for support during the general election. In the June 2015 election, HDP managed to secure the electoral threshold with 13% vote for the first time in the pro-Kurdish parties' history. Additionally, they secured 80 seats in parliament which made them the second biggest opposition party in Turkey. This was an unprecedented victory for the pro-Kurdish party and a breakthrough in Turkish political history. It is fair to say that, based on the author's experience, Demirtaş's rising charisma has become a liability, not only for Erdogan but also for Ocalan, PKK's once unquestionable leader.
Erdoğan's hateful outburst towards the call for Demirtaş's release is more about Erdoğan's political self-interest and concerns than his personal vendetta. Demirtaş's release could likely have far bigger implications on the political calculations in Turkey. They would primarily impact on the future of the People's Alliance, the coalition between the Justice and Development Party (AK) and the Nationalist Movement Party (MHP), where AKP focuses its efforts to maintain control over the Kurdish issue. For the AKP, having an alliance with the MHP has been beneficial so far but not without major tradeoffs. These includethe MHP's stance against the Kurdish issue and its eroding voter support nationwide.
AKP's strategy to maintain power partly relies on its ability to create factions within the existing political parties. The pro-Kurdish parties are no exception. Strategies include consolidating Kurdish votes around AKP or dividing them to create enough division as to not let the HDP run as one single dominant Kurdish party in the next elections.
Demirtaş's release could pose risks for AKP's three-fold strategy: Dominate, divide and maintain the status quo. First, by arresting MPs, local politicians, mayors, and activists, AKP aimed to paralyze and dominate the Kurdish voter base. So, preventing Demirtaş's release could serve to kill the electoral enthusiasm at the party's voting base and prevent unity among the Kurdish constituency. Demirtaş's potential release could give rise to his popularity, not only among the Kurdish voters but also the left-wing secularists. Such a scenario could force the AKP towards more pro-Kurdish narratives and policies that could eventually weaken the AKP-MHP coalition.
Second, dividing and deepening fractions; and creating splinter parties would mean that the HDP could not consolidate the Kurdish constituency. Although having a smaller base, an Islamist Kurdish Free Cause Party (Hüda-Par)has supported Erdogan during the 2018 Presidential election. They are a group with alleged ties with the Kurdish Hezbollah, which has committed the atrocities in Turkey in the 1990s and early 2000s.Recently, the leader of Hüda-Par expressed his disappointment with ECHR's ruling after he paid a visit to Erdogan in the Presidential Palace. Another example is establishing the Kurdish Democratic Party (KDP), allegedly politically in line with Barzani's tradition, to divide HDP votes.
Third, by cutting new deals with Öcalan again, they aim to appeal to his supporters to maintain the status quo. Just like during the local elections in 2019, AKP might take another step to re-instrumentalize Öcalan despite his failed emissary role in the last Istanbul local re-run. Öcalan called for HDP's neutrality, which meant not supporting the opposition candidate Ekrem Imamoglu. Öcalan's message was contradicting with HDP's former co-chair Selahattin Demirtas's call for support for Imamoglu. Though AKP's strategy of revitalizing Öcalan may not produce the desired outcome for AKP, it could buy some time by diverting public attention from the victimhood of Demirtaş and HDP.
While releasing Demirtas could pose challenges for the AKP and its leader Erdogan domestically, not releasing him could prove costly. As a pragmatic leader as anyone could be, to survive politically Erdogan has made several U-turns domestically and internationally. Facing an economic crisis and continuing decline in approval ratings Erdogan could, unwillingly, comply with the Court's ruling. This could help him have a fresh start with President-elect Biden, who called Erdogan an autocrat.
Regardless of whether he would be released or not, as a political leader, Demirtaş will dominate domestic politics in Turkey and continue to be a critical actor in the region vis-à-vis the Kurdish issue.