After the death of Moammar Khadhafi in 2011, Libya was dragged into Civil War. After that, the election held in 2014 was the breaking point of the Libyan Civil War. As a result of the polemical election, two different governments occurred in Libya. The parties of this conflict were:the House of Representative's government, aka the Tobruk government and the rival Government of National Accord, based in the capital city, Tripoli. Since 2014, the second Libyan Civil War has been ongoing. As a result of this uneasy situation, thousands of people have died, several have been wounded and hundreds of thousands have had to migrate.
Libya, recently, is falling apart by two different governments and sadly the country is geographically divided into three. Libya's western cities, such as Tripoli and Sirte, are controlled by an internationally recognised government led by Mustafa Fayez al-Sarraj who dominates 6 per cent of the country which is backed by the U.N., some E.U. countries, Turkey, Qatar and some other countries like Sudan. In contrast, the eastern parts are controlled by groups linked to Tobruk-based General Khalifa Hafter, who controls 76 per cent of the country. The Tobruk-based House of Representatives is backed by Russia, Egypt, the UAE and France. The size of the army attached to General Khalifa Hafter is an undeniable fact. The Libya Shield Force, also known as the force that cleared ISIS from Libya, is also located alongside Hafter. The Zintan militias, the majority of them, support Government of National Accord and are the other major armed force in Libya. Local tribes also control the mostly desert southern parts of Libya. They also dominate 18 per cent of the country and are in co-operation with Gen. Hafter.
As I have tried to explain above, the situation is quite complicated in Libya. There is an ongoing bloody Civil War, power struggles between parties and chaos in Libya's territories. What's worse, it has become a conflict zone for groups of mercenaries who are backed by different countries. The fact that foreign countries are increasingly involved in this conflict and supporting different groups plays a vital role in the continuation of the conflict. The United Arab Emirates, Egypt, Russia, France, Qatar and Italy are also among the countries involved in the situation in Libya. Lately, Turkey is preparing to send troops to Libya.On 2nd October, 2020, the Turkish Grand National Assembly passed a bill allowing the government to deploy troops to Libya in order to participate in the civil war. Immediately afterwards, the Libyan National Army's Twitter account also called on citizens to take up their arms against Turkish soldiers.
Why is Turkey sending troops to Libya?
According to a bill which passed through Parliament, there are four reasons:To take precautions against any threat to Turkey's national interests; Turkey's interests in Libya; to take precautions against some risks such as mass migration flux; to ensure humanitarian aid to Libya.
Why Should Turkey Not Send Troops to Libya?
I would like to express, according to my observation, why Turkey should not send troops to Libya. First of all, I would like to highlight that Turkey and Libya are not neighbouring countries. There is no military or terrorist organisation threat from Libya to Turkey.It is not wise for Turkey to enter a conflict on another front without ensuring border security and peace in Syria, where still there is an ongoing civil war. Statistically, Turkey has more than three and half million Syrian refugees in the country. Still, Syria's stability has not been consummated. Moreover, another wave of migration is expected at the border of Turkey. According to the U.N.,a new migration wave could reach two million new refugees.
Next, Turkey, economically, is going through difficult times. Turkey's gross foreign debt stock amounted to $446.9 billion. This figure is equivalent to more than 61% of the gross domestic product (GDP) of the country. As the battle escalates, Turkey needs to increase the number of troops in Libya, which means waging war will result in a loss of lives and further economic loss.
It seems that Libya will inevitably become an international war zone that will destabilise the whole of North Africa. The Government of National Accord administration is in a tough situation and they demand Turkish troops; air and naval support. In order to provide this, Turkey needs military bases somewhere near the civil war in Libya. As it is understood, Libya's neighbouring country, Tunisia, seems reluctant to give military bases to Turkey and open its territories. That means that without air and naval support, Turkey cannot fully support theGovernment of National Accord administration. It is not in Turkey's national interest to be involved in a dark civil war in an overseas country without air support. Besides this, except Qatar, nearly all Gulf states, including Russia, France and Egypt, support General Hafter. Recently, it is known that Greece has also begun to support it. The American government is not very involved in these activities in Libya at the moment but they have also supported it in a sense by remaining silent. In this case, Turkey is becoming part of the civil war by openly supporting the government that controls 6 per cent of the country which could lead to the breakdown of Turkish co-operation with Russia and the United States and therefore, NATO. Furthermore, the eastern part of the Mediterranean Sea has become an important issue in recent years. The reason is because of the pipeline project (EastMed) that Egypt-Israel and Greece signed without regard to the maritime border agreement which was signed between Turkey and Libya. It should not be forgotten that, the EastMed would cost more than 6$ billion, which makes it difficult to be funded solely by private investors. Waging war and entering the internal conflict in Libya is not the only way to ensure Turkish permanent gains are achieved under the agreement of maritime boundaries signed with Libya. Turkey also has its rights at the border of its maritime jurisdiction. Rational solutions should be produced instead of actions that will escalate the tension. This issue can be solved with the United Nations. At this moment, diplomacy must be the path to seek peace. However, Turkey continues to move away from the foreign policy principle of "Peace at Home, Peace in the World", drawn by Mustafa Kemal Ataturk.
The tension between the USA and Iran started with the shooting down of a U.S. military drone and the capture of oil tankers by Tehran, then continued with the killing of Major General Qassem Soleimani in Iraq on 3rd of January, 2020. It is commonly believed that this will increase the tensions and escalate the new security risks in the region. Turkey better stay out of any war which is outside its territorial range and focus on regional developments.
As a result, being a global or regional power does not mean bringing peace through war. It means ensuring peace through diplomacy and all its elements and making it permanent. Being a global or regional power means it is imperative to develop good relations with neighbouring countries and an ability to establish advantageous geopolitical balances which are vital to enabling the use of soft power for global purposes with experienced and capable diplomatic infrastructures. It is essential to have control of space, land, sea and air transport routes. Principals must start to create worldwide economic development. It is critical to increase energy and strategic raw material production capacities. To actualise these, Turkey must go back to its roots and re-orbit the principle of "Peace at Home, Peace in the World". Furthermore, "Unless a nation's citizens are in danger, war is a crime".
Iran- Turkey Partnership: A New Front in Libya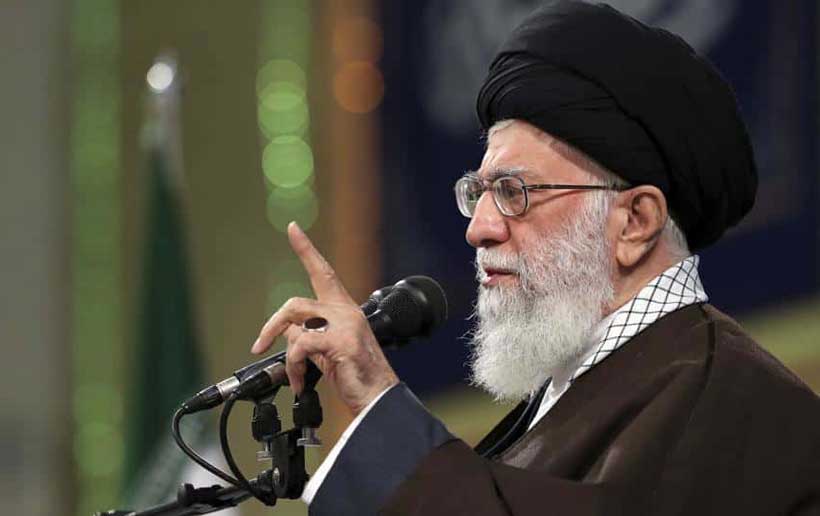 There is strategic consensus among political elites currently ruling the Islamic Republic of Iran and Turkey states. Despite of few turmoil, both states want to retain cordial relations that can lead towards the support of each other's national sovereignty and stability.
Eight years after the fall of Muammar Qaddafi, Libya continues to struggle to end its violent conflict and build state institutions. External actors have exacerbated Libya's problems by funneling money and weapons to proxies that have put personal interests above Libyan people. Libya myriad armed militias led by general Haftar really hold and sway nominally backing two centers of political power in the east and west with parallel institutions. General Haftar is backed by NATO member states of France, Russia, Egypt, UAE and Saudi and on the other hand, Tripoli administration, the international recognized government, known as the government of national accord under the leadership of prime Minister fayaz AL Sarah is being backed by the United Nations, Turkey, Qatar and now Iran. The collaboration of Iran and Turkey in Libya is going to mark another hallmark in the historical relationships of two neighbor power.
From past to present, Iran and turkey have seen multiple strains in their relations. The history of relations between turkey and Iran can be dated back to the sixteenth century, when two competing imperial systems, the ottoman and the safavids, consolidated their rule ship over respective countries. Turkey and Iran were both imperial centers, and the modern states established in these two countries are considered to the successors to the ottoman and the safavid imperial rule that had dominated most parts of western Asia for centuries.
As the nearby an imperial system, territorial and political conflicts prevailed over the ottoman-safavid relations against interval periods of peace. The emergence of west oriented nation states in turkey and Iran in 1920, under the leadership of Kemal Turk and Raza Pehlevi facilitated further cooperation between two states.
By in the late 1970, when the Pehlevi monarchy was overthrown by the Islamic revolution, it was difficult to discern containing patterns of accord signed between political elites of both states. Parallel to the turkey's "New" Middle East foreign policy started in the early 2000s, turkey – Iran relations have undergone through unprecedented periods of rapprochement. Ideological and security issues that dominated the relations between two neighbors have been gradually replaced by the pragmatic considerations on each side. Increasing volume of economic interaction, security and diplomatic cooperation on a number of issues and fulfillment of energy demand by turkey were the highlighted initiatives of that era. Ankara domestic exemption level of oil and gas had increased. To overcome this issue, turkey signed $23 billion agreement of worth oil for next 25 years. Overall, trade level between Iran and turkey increased by many time comparable to the past decade. The amount of trade increased from $1.2 billion to $4.3 billions between 2001 and 2010 and reached $10 billions in 2015.
The spread of Arab spring provided an other opportunity to both Iran and turkey to exploit the emerging New order in middle east. Both states attempted to launch their ideologies in the Arab states. Iran wanted to spread Muslim revolution although turkey wanted to spread democratic values to exert more influence in the Middle East.
Turkey's role in the Iranian nuclear dossier has been often portrayed as that "facilitator "and bridge builder between Islamic Republic of Iran and the western camps of negotiations. Turkey has basically no interests in the Iran nuclear weapons but being a critical of international sanctions, turkey has always stressed the need of political solution of Iranian nuclear crisis. They don't want to enter into the nuclear race with the Iran but support them to acquire nuclear weapons but for peaceful energy purposes under the guidance of NPT and IAEA.
Geographical proximity has always forced turkey to cooperate with Iran economically despite of divergence in political and ideological outlook. Common membership in regional organizations, however, provided a pragmatic bond of cooperation on issues of regional and neighbor countries. All the same, Turkey and Iran relations have been undergoing a deteriorating in the walk Syrian Civil War. Turkey supports the anti elements of president Bashar Al Assad's who is the true state ally of Iran in the Middle East and provide safe path to support the Hezbollah in the Lebanon. Kurdish issue has also engaged the turkey who suspects of Syria and Iran of backing the Kurdistan worker party.
The Libya, a state situated in the north Africa region has become a new playing field for power and resource hunger states. After the overthrown of Qaddafi regime, multiple groups started to claim the legitimacy in the state. The authorities in the east led by the General Khalifa Haftar controls the most part of the state as it is claimed by his representatives since April 2020, he has been striving to control the capital. He has been supported by the Russia, Egypt, NATO member France, United Arab Emirates and Saudi Arabia while Tripoli government recognized by the United nations is backed by the Turkey, Qatar and now Islamic Republic of Iran. The entry of Saudi and other anti Iran allies has invited the Islamic Republic of Iran to sway and evaluate its involvement in this crisis.
Iran has announced his support for the Turkish-backed Libyan government of national accord based in Tripoli. Javed zarif visited Istanbul and during a press conference and stated"We seek to have a political solution to the Libyan crisis and end the Civil War. We support the legitimate government and we have common views with the Turkish side on way to end the crisis in Libya and Yemen."
Moreover, Gvusoglu,The Foreign minister of turkey reiterated Turkey's opposition to US sanctions on Iran. He further added "Iran's stability and peace is important for us"
Sarya ansar, the Shia backed Iraqi militia, also operating in the Syria has entered the Libya to support Turkey. Security and defense cooperation agreements have been signed between Turkey and Iran and following the information of International revolution guard coast an affiliated ship has delivered the weapons to the militias in Libya.
Most of Libya's vast territories and oil resources are much desired by the resource scarce Turkey. Further, Turkey under the leadership of President Erdogan wants to regain its old status and territories of ottoman empire. The formation of new Islamic block is being predicted which would be comprises of Turkey, Malaysia, Qatar, Pakistan Tunisia and Libya. Moreover, Turkey is striving to put more pressure on the Europe to award her a membership of European Union. The strategic position in the Persian Gulf, strait of harmuz and Ankara controls of the Bosporus strait are sole basis for energy cooperation between two neighbor powers. The support of Iran militias would provide strength to the Turkey in Libyan and will force the anti government elements to bow down head in front of government of national accord.
On the other hand, Iran has found an opportunity to spread Islamic revolution in sunni dominated state. It would help Iran to reorient the relations with Turkey. From the statements of foreign minister of Turkey, it is evident that they want more positive relations with Iran. Iran is the state who have second largest oil and gas reserves in Middle East. Turkey can provide a platform to raise the sanctions issues to Europe and United States of America. The ongoing conflicts in Syria and Kurdistan issues could be resolved by taking joint actions of both states and through this way stable political and economical relations would be achieved. The identical stance on Israel issue would strengthen the relations in positive way. Despite of political differences, both states have defended the stronger Bilateral cooperation
To cut the long story short, Iran-Turkey relations have seen ups and down phases in the history but they are much significant for each other's stability in the region to fight with common enemy. No doubt that Turkey wants to achieve its high ambitions in the Middle as well as in North Africa to be a main player but right now, Iran needs more economic strength and Turkey could provide her this opportunity. This cooperation can facilitate the shattered economy of Iran in broader perspective. Libya is a new front providing the opportunity to both states to come more close.
Controversial Israeli soccer club may be litmus test for UAE soft power ploy
An Emirati offer to invest in Israel's most controversial soccer club could serve as a figurative litmus test of hopes that Arab recognition of the Jewish state may persuade it to be more empathetic towards Palestinian national aspirations.
It was not immediately clear whether the offer was to acquire or co-invest in Beitar Jerusalem, notorious for its links to the ruling Likud party and the Israeli far-right as well as racist anti-Arab, anti-Muslim sentiments among an influential segment of its fan base.
Israeli sources suggested that the offer was made by a businessman with close ties to the Abu Dhabi United Group for Development and Investment (ADUG).
ADUG, owned by UAE deputy prime minister Sheikh Mansour bin Zayed Al Nahyan, a half-brother of Crown Prince Mohammed bin Zayed, has a majority stake in Football City Group that controls soccer clubs on four continents, including Manchester City FC.
Israeli media reports said that the offer was made to club owner Moshe Hogeg.
Mr. Hogeg has been struggling to confront La Familia, a militant hard right fan group that has stopped Beitar from hiring Israeli Palestinian players, denounced the contracting of Muslims, and regularly chants 'Death to Arabs' and 'Death to Muslims' during matches.
Mr. Hogeg last year faced down La Familia who demanded that a new hire, Ali Mohamed, change his Muslim name, even though he is a Nigerian Christian.
UAE officials have argued that establishment of diplomatic relations with Israel stopped the government of Prime Minister Binyamin Netanyahu from annexing parts of the West Bank, occupied since Israel conquered it in the 1967 Middle East war.
Mr. Netanyahu said he had suspended, not cancelled his annexation plans.
A UAE stake in Beitar would take the Gulf state's soft power ploy to an arena that is both the Likud's heartland as well as football that evokes deep-seated passion in a soccer-crazy country.
Founded during the period of the British mandate in Palestine to create the 'New Jew' who would be able to build and defend the Jewish state, Beitar initially drew many of its players and fans from Irgun, an extreme nationalist, para-military Jewish underground group.
Among the club's fans were throughout the years right-wing Israeli leaders. Today, they include Mr. Netanyahu and multiple members of his government.
In interviews with Israeli media, the Emirati businessmen hinted at the soft power aspect of the UAE initiative.
"Fanaticism is rooted in ignorance and fear of the other. If there is a spirit of tolerance, we can create an atmosphere of pure friendship between us and others. Sports is an international language graced with the ability to promote tolerance and peace between nations and people," Israeli tv channel Sports 5 quoted him as saying.
The businessman made no explicit reference to the Israeli-Palestinian conflict, but his remarks appeared to refer to it.
Emiratis appear to hope that a UAE stake in Beitar will boost the club's more moderate fans, weaken its more militant fan base, and help shape a public opinion that is more willing to compromise with the Palestinians.
They count on fans like Yitzhak Megamadov who told Al-Monitor in response to the UAE bid: "I tell our fans to open their hearts and minds and receive them with open arms. They are our cousins. They want real peace and solidarity. We have gotten used to knowing about Palestinian Arabs through terrorist attacks and war. … We need to educate ourselves and change our perspectives."
It's an approach that worked when Sheikh Mansour bought Manchester City in 2008 in what critics described as a reputation laundering operation. The English club's fans embraced its new cash-flush owners, rejecting human rights activists' concerns about the UAE's regular abuse of human rights.
Winning over fans is likely to prove a lot easier than changing Israeli policies, something more powerful players like the United States and Europe have unsuccessfully tried.
The Knesset, Israel's parliament, voted down an amendment that would have added equality for minorities to a controversial law defining Israel's Jewish character just days after Israel signed agreements establishing diplomatic relations with the UAE and Bahrain at the White House.
In other words, there is little reason to believe that the businessman and the UAE together with Bahrain can achieve what others did not.
Fact of the matter is that the carrot of recognition has not helped solve the Palestinian problem or fundamentally change Israeli policy in the 18 years since Saudi Arabia first unveiled an Arab peace plan that offered recognition in exchange for land.
Neither did the earlier peace treaties between Israel, Egypt, and Jordan, two states that, unlike the UAE and Bahrain, had and still have a direct stake in the Israel-Palestine conflict.
Nor did it stop US President Donald J. Trump from accepting the legitimacy of annexation of occupied Palestinian land. Mr. Trump has endorsed Israeli annexation of East Jerusalem as well as the Golan Heights, captured from Syria in 1967.
What an Emirati stake or acquisition in Beitar will do is enhance Israeli empathy for the UAE.
Without a tangible political fallout beneficial to Palestinians, It will also reinforce critics' assertion that the UAE is using the Palestinian issue as a fig leaf for a move that serves Emirati issues with no Palestinian dividend.
The Emiratis may find that time does not work in their favour. They appear to be playing a long game on an unstable board that could prove incapable of sustaining it.
The Forgotten African Slaves of Lebanon
In April 2020, authorities in Lebanon arrested one Wael Jerro after posting an advertisement to sell a Nigerian lady, Peace Busari, for a $1,000 on a popular 'Buy & Sell in Lebanon' Facebook group. In the post which had a screenshot of the 30-year-old lady's international passport, Wael described Peace as "…very active and very neat." He was subsequently charged to court for human trafficking while his victim was repatriated by the Nigerian authority.
Peace may be considered a lucky soul if her case is compared to other African migrants, who mainly work as maids, in the gulf country. For instance, back in March 2020, 23-year-old Faustina Tay from Ghana committed suicide after weeks of sending out several voice notes complaining of being molested by her employers. Her body was found in a car park in her employers' storey building in Beruit. Faustina's search for the proverbial greener pastures to Lebanon only lasted 10months during which she shared pictures of her bruised face and audios of her ordeal with family members back home. In an investigation by media outfit Aljazeera, her employer, Hussein Dia, whom Faustina had accused of beating her, refuted such claims. Ali Kamal, the man whose recruitment agency facilitated Faustina's journey to Lebanon, also denied the lady was ever physically abused.
In 2018, the body of a 26-year-old Ethiopian was discovered drowned in a swimming pool within the premises of her agent in the town of Dweir only days after a baby delivered of her died due to birth complications. These cases represent a fraction of what many of the estimated quarter of a million Migrant Domestic Workers (MDWs) in Lebanon often experience and the story may, unfortunately, not change for the better anytime soon as highlighted by recent happenings.
Social Media to the Rescue
One of the incidents pushed to the front burner in the aftermath of the August 4 massive explosion which claimed 200 lives at a Beirut seaport storage facility is the maltreatment of foreign maids. According to the International Organization for Migration (IOM), an approximate eight percent of the 300,000 people affected by the incident are MDWs. Before the cataclysmic occurrence, the 6million Lebanese population had come under severe living conditions occasioned by a strained economy (with an estimated 25% inflation rate) compounded by the stringent measures of the Covid-19 pandemic. The dire situation is said to have equally taken a toll on employers of MDWs many of whom were reportedly sent parking from their temporary homes with nowhere to go. Reports claim many of the stranded aliens resorted to passing the nights on the sidewalks in the Lebanese capital.
Kafala System
One of the 5,000 wounded in the devastating blast is Nkiru Obasi from Ebonyi in Nigeria. While getting ready to be evacuated to Nigeria alongside others on August 12, she and four others were stopped from embarking on a Lagos-bound airplane after her 'madam' interjected unmindful of the fact that the young lady was nursing wounds. The demeaning lifestyle of most migrant workers in Lebanon is bundled into an archaic tradition known as the 'Kafala' system that allows a domestic worker's wholesome subjugation by his/her 'masters.' The practice is traced to the era of slave trading in many parts of Arab land, and – perhaps – explains the reason why it is largely sustained till date in Middle Eastern nations like Saudi Arabia, Yemen, the United Arab Emirates (U.A.E.), and so on. Human rights abuses such as sexual molestation, denial of movement, working long hours, and physical assaults are some of the trademarks of the physical-cum-psychological trauma which foreign domestic employees are subjected to by their employers with no legal reprieve. It is a system that has continued to consume generations of young, unsuspecting souls from Sub-Sahara Africa – and parts of Asia – lured with the prospect of a non-existing rosy life far beyond their abode.
Bureaucratic Impediments
For most non-Lebanese migrant workers, the harrowing experience of suffering neglect, abuse, and ill-treatment by unsympathetic employers is rather endured if the other available option of approaching the authority is taken into consideration. Amnesty International says in trying to enforce the extant laws of the land, undocumented MDWs are intermittently rounded up and herded into detention by Lebanese General Security. Few days before the ratification of the UN's Adoption of the Global Compact on Migration in November 2018, the Lebanese government released 35 foreigners from prolonged detention for lack of residency papers. This is the treatment likely to be faced by any daring migrant worker who attempts to unilaterally exit his/her Lebanese employer as he/she may lose the legal residency status which makes their stay valid in the first instance. The Human Rights Watch (HRW), in a September 2020 report titled "Without Protection: How the Lebanese Justice System Fails Migrant Domestic Workers," criticized the exemption of MDWs from Lebanese labor law despite the huge economic importance of these individuals to their original and host societies. While calling for the abolishment of the kafala system, the HRW reveals that more than $90million was sent overseas by MDWs from Lebanon in the first six months of 2009, hence the imperative of providing legal cover for these individuals.
The First Bold Step Towards a Lasting Reform?
Despite the ongoing social unrest on the local scene since August 4 which had forced the political leadership in the country to resign its appointment, the implication of the plight of MDWs in Lebanon on the image of the country abroad seems not lost on Beirut and its government is responding to the challenge.
In what is seen as a cheering development, the Lebanese Caretaker Labour Minister, Lamine Yammine, recently announced the launch of a new standard unified labour law which "enshrines the rights" of foreign employees in the country. Yammine adds that, with the new contract law, MDWs would be able to "obtain all their contractual rights and benefit from the broadest social protections." Similarly, while hosting top officials from the Nigerians in Diaspora Commission (NIDCOM) last June, in Abuja, the Lebanese Ambassador to Nigeria, Houssam Diab, claims that his government has suspended the issuance of working visas to Nigerians seeking to work as domestic workers in Lebanon to rid the current system of exploitation and abuse.
However, many activists accused the government of cheery picking and opine that the new labour law appears to have fallen short of expected cancellation of the Kafala system which they view as the major stack against the MDWs. Nonetheless, one can applaud the initiative as a positive step (albeit trifling) towards guaranteeing a better future for foreigners working as domestic employees in Lebanon.
Going forward, one key area which authority should not overlook is the role being played by recruiting agents like Ali Kamal who told Aljazeera that his firm accounts for the entrance of 1,000 foreign workers into Lebanon, each year. A constant searchlight must be beamed into the activities of such companies if the life of the enrollees is, indeed, fancied beyond lip service as worth more than that of mere 'slaves'.