Iraqi Parliament votes to expel U.S. troops from Iraq
In an extraordinary session on Sunday, the Iraqi parliament voted for a resolution requiring the government to order the withdrawal of U.S. troops from Iraq.
The session came two days after a U.S. drone strike on a convoy at Baghdad airport which killed Iranian military commander Qassem Soleimani and Iraqi Popular Mobilization Forces (PMF) deputy chief Abu Mahdi al-Muhandis.
"There is no need for the presence of American forces after defeating Daesh," said Ammar al-Shibli, a lawmaker and member of the parliamentary legal committee.
"We have our own armed forces which are capable of protecting the country," he said, Reuters reported.
Around 5,000 U.S. troops remain in Iraq, most of them in an advisory capacity.
During a massive funeral procession for General Soleimani, the commander of the IRGC Quds Force, and al-Muhandis in Baghdad, al- Kadhimiya, Karbala and Najaf, hundreds of thousands of angry Iraqi mourners carried placards demanding an immediate expulsion of "U.S. terrorists" from their country.
In the face of the Iraqi people's will, the Iraqi parliament made a historic test about by voting to expel the U.S. troops.
Expelling Iraqi troops had turned into a "national demand" after the terrorist attacks on the top Iranian and Iraqi military commanders.
Following the terrorist attack by the U.S., Iraqi caretaker Prime Minister Adel Abdul Mahdi had asked the parliament to take a decision based on Article 58 of the Iraqi constitution about the "illegal action" of the U.S. army.
The prime minister said the U.S. move was a violation of the Iraqi sovereignty and an affront to national pride.
The prime minister called the U.S. act a dangerous move which will trigger another devastating war in Iraq and the region.
Since the U.S. terrorist attack, rival political leaders had been calling for expulsion of U.S. troops from Iraq in an unusual show of unity among factions.
Hadi al-Amiri, the top candidate to succeed al-Muhandis, repeated his call for U.S. troops to leave Iraq on Saturday during an elaborate funeral procession for those killed in the attack.
Iraqi Parliament Speaker Salim al-Jabouri has expressed anger over the U.S. attack on the military convoy, saying, "What happened around Baghdad airport was an open violation of the Iraqi territorial sovereignty and violation of international agreements."
He added, "Any security and military operation should be with the agreement of the government."
Faleh al-Fayad, Iraq's national security advisor and chief of Hashd al-Shaabi or PMF), has also said it is the duty of the Iraqi government and judiciary to respond to the violation of the Iraqi sovereignty.
Also, Abdelkarim Khalaf, spokesman for the Iraqi Armed Forces has said "these strikes represent a treacherous stab in the back."
Source: Tehran Times
Ghana to Provide 550,000 People with Improved Water and Sanitation Services
The World Bank Board of Executive Directors today approved $125 million from the International Development Association for the Greater Accra Metropolitan Area Sanitation and Water Project (GAMA SWP). This additional financing will support the Government of the Republic of Ghana's effort to reach 550,000 people in low income urban communities of the Greater Accra Metropolitan Area (GAMA) and the Greater Kumasi Metropolitan Area (GKMA) with improved sanitation and water supply services.
"Providing equitable access to safe and improved water supply and sanitation services is essential to improve people's lives particularly in the context of the COVID-19 pandemic. Through this project, we are committed to provide better access to water and sanitation to the most vulnerable, therefore improving lives and reducing poverty," said Pierre Laporte, World Bank Country Director for Ghana, Sierra Leone and Liberia.
The additional financing to the GAMA SWP will also help strengthen the management of environmental sanitation services in the GAMA and GKMA. It will provide water, sanitation and hygiene facilities to schools and healthcare facilities and promote handwashing. Households benefiting from toilets and/or water connections will benefit from handwashing facilities and relevant handwashing training.
"By promoting the use of safe sanitation and hygiene practices, the existing project has enabled vulnerable communities combat the spread of COVID-19 pandemic. While encouraging results have been achieved so far, more work is needed to address remaining challenges and ensure sustainable universal coverage by 2030," said Yitbarek Tessema, Senior Water Supply and Sanitation Specialist at the World Bank.
The project will also improve coordination between key agencies and strengthen the capacity and performance of the Ghana Water Company Limited (GWCL) and Metropolitan and Municipal Assemblies by reducing Non-Revenue Water, improving wastewater management, addressing issues of pollution, climate-change and translating development plans into focused actions. The Government of Ghana will replicate the successful GAMA SWP approaches in Kumasi, and further expand services to targeted beneficiaries. Overall, some of the key results include providing 250,000 people with household toilets; 200,000 people with institutional sanitation facilities; and 500,000 people with improved water services.
* The World Bank's International Development Association (IDA), established in 1960, helps the world's poorest countries by providing grants and low to zero-interest loans for projects and programs that boost economic growth, reduce poverty, and improve poor people's lives. IDA is one of the largest sources of assistance for the world's 76 poorest countries, 39 of which are in Africa. Resources from IDA bring positive change to the 1.6 billion people who live in IDA countries. Since 1960, IDA has supported development work in 113 countries. Annual commitments have averaged about $21 billion over the last three years, with about 61 percent going to Africa.
Rosewood conservation: A success story from Madagascar
For Madagascar farmer Edmond, who goes by one name, it was a breakthrough. In 2019 he perfected a complicated technique to grow a rare species of tree known as Dalbergia normandii.
The plants hail from a valuable, and difficult-to-propagate family of trees known as rosewoods, which have been felled near to the point of extinction in many parts of Madagascar.
"This year is one of the happiest years of my life because the time I spent on this technique was not in vain," said Edmond, 60, who lives in Ambodimanga village on Madagascar's eastern coast. "This time, luck is with me."
Edmond is working on a rosewood conservation project coordinated by the United Nations Environment Programme (UNEP). Its aim is to safeguard a group of trees that is the world's most trafficked wild product by value and volume. From Guatemala to Madagascar to Thailand to Zambia, rosewoods have been targeted by timber traffickers who seek to profit especially from its growing demand in China and Viet Nam, principally for furniture.
"Over the last decade, the share of total rosewood imports to China coming from Africa has steadily increased, with a portion of this share suspected to have been illegally sourced in or exported from Africa," says a July 2020 report by the United Nations Office for Drugs and Crime (UNODC).
To help reverse this trend, in 2017 UNEP, Madagascar's Ministry of Environment and Sustainable Development, and local partners launched a Global Environment Facility-funded project titled Conservation of key, threatened, endemic and economically valuable species. The project, which runs till 2022, seeks to reduce the threats to 21 economically important but threatened species at 18 sites in Madagascar. The production of large quantities of healthy new rosewood plants is critical to the project's success.
The Pointe à Larrée protected area, on the coast in central-eastern Madagascar, currently managed by Missouri Botanical Garden, is one of the project sites. It's home to 13 species targeted by the project, including six species of Dalbergia, most of them rosewood. (All species of Dalbergia fall within the Convention on International Trade in Endangered Species Appendix II.)
Rosewood species "threatened for decades"
"These species have been threatened for decades due to commercial exploitation for their very valuable `precious wood' and habitat loss due to slash-and-burn cultivation," says Adolphe Lehavana, project manager at Pointe à Larrée and an employee of Missouri Botanical Garden, an international non-governmental organization mandated by Madagascar to manage the protected area.
"Population levels for some species are now critically low and they seemed doomed to local extinction since isolated trees fail to produce seeds.
"For example, within the landscape, including the protected area, researchers have been able to locate just 10 remaining individuals of Dalbergia maritima and just one remaining individual of Dalbergia louvelii – all outside the protected area," he adds.
Through the project, resources are now being mobilized to prevent the local extinction of these very rare species by reinforcing the wild population as part of an ecological restoration programme.
In 2019 the team produced 2,328 young rosewood plants using the technique developed by Edmond, the farmer. Known as air-layering, it allows conservationists to grow new roots from a plant's branches which can then be deposited into the ground. The rosewoods have been used, with other native tree species, to enrich around 10 hectares of degraded forest. To date, the survival rate of young rosewoods has been nearly 100 per cent.
The project contributes to the objectives of the United Nations Development Assistance Framework in Madagascar (2015-2019), providing vulnerable populations with employment opportunities and supporting sustainable development. It is also part of the broader effort to conserve biodiversity as set out in The Global Biodiversity Outlook 5, published by the United Nations Convention on Biological Diversity.
Through activities such as forest enrichment and restoration, the conservation of endemic species also contributes to Sustainable Development Goal 15, which aims to safeguard forests and protect biodiversity.
Measuring Stakeholder Capitalism: Top Global Companies Take Action on Universal ESG Reporting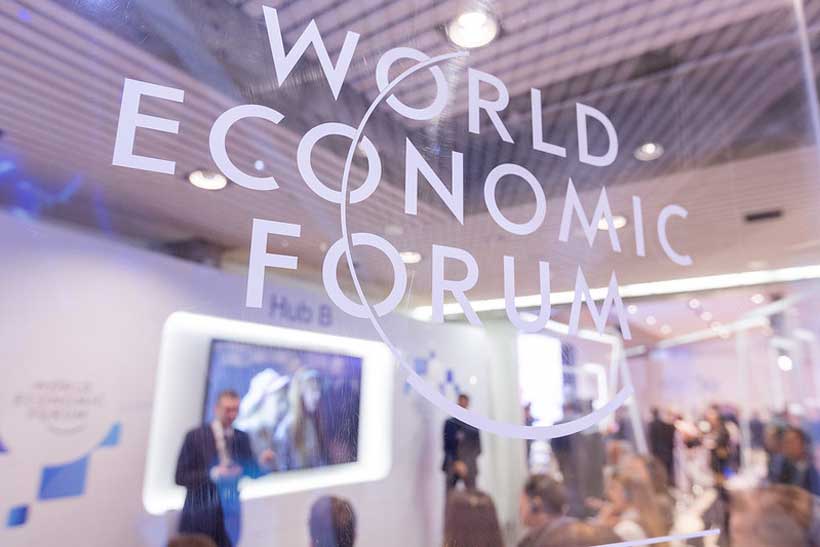 The World Economic Forum today released a set of universal environmental, social and governance (ESG) metrics and disclosures to measure stakeholder capitalism that companies can report on regardless of their industry or region. Organized around the pillars of principles of governance, planet, people and prosperity, the identified metrics and disclosures align existing standards, enabling companies to collectively report non-financial disclosures.
Announced at the fourth annual Sustainable Development Impact Summit, this open and multi-stakeholder initiative delivers on a commitment from the World Economic Forum Annual Meeting 2020 in January. Since then, 120 members of the Forum's International Business Council have shown strong support for ESG metrics, with some companies expected to begin incorporating them into their reporting immediately.
The report, "Measuring Stakeholder Capitalism: Toward Common Metrics and Consistent Reporting of Sustainable Value Creation", comes at a pivotal moment. The social unrest, economic inequalities and racial injustice exacerbated by the COVID-19 pandemic has accelerated demand from business, governments, standards bodies and NGOs for a comprehensive, globally accepted corporate reporting system.
"This is a unique moment in history to walk the talk and to make stakeholder capitalism measurable," says Klaus Schwab, Founder and Executive Chairman, World Economic Forum. "Having companies accepting, not only to measure but also to report on, their environmental and social responsibility will represent a sea change in economic history."
The stakeholder capitalism metrics and disclosures, developed in collaboration with Deloitte, EY, KPMG and PwC, reflect an open consultation process with corporates, investors, standard-setters, NGOs and international organizations, and are designed to provide a common set of existing disclosures that lead towards a coherent and comprehensive global corporate reporting system.
In parallel to this work, the World Economic Forum has also collaborated with the Impact Management Project to bring together the efforts of the five leading independent global framework and standard-setters (CDP, CDSB, GRI, IIRC and SASB) to work towards a comprehensive corporate reporting system and a statement of intent which works as a complement to the common metrics released today.
Companies see the importance of social, climate and other non-financial factors as critical for their long-term viability and success. Some 86% of executives surveyed by the Forum agreed that reporting on a set of universal ESG disclosures is important and would be useful for financial markets and the economy.
Expert views
"Companies have to deliver great returns for shareholders and address important societal priorities," said Brian Moynihan, Chairman and CEO of Bank of America, and Chairman of the International Business Council. "These metrics will provide clarity to investors and other stakeholders and ensure capital is aligning to drive progress on the SDGs. That's stakeholder capitalism in action."
"As the UK works in partnership with Italy towards hosting the COP26 climate change conference in Glasgow in November 2021, I welcome the work of the World Economic Forum's International Business Council in creating a set of common metrics for reporting sustainable value creation," said Mark Carney, Finance Advisor to the UK Prime Minister for COP26 and United Nations (UN) Special Envoy for Climate Action and Finance. "Through this work you are demonstrating to shareholders, stakeholders and society at large that the private sector is committed to measuring and improving its impacts on the environment as part of the transition to a low carbon future. I encourage governments, regulators, the official accounting community and voluntary standard setters to work with the IBC towards creating a globally accepted system of sustainability reporting based on this project's groundbreaking work."
"The disruptions of 2020 have underscored the critical importance of organizations managing and reporting their impact on the economy, the environment and society, and their increasing connection to long-term enterprise value creation," said Punit Renjen, CEO, Deloitte Global. "Deloitte is pleased to have led the development of the Principles of Governance pillar and collaborated on this project with so many respected organizations. We hope our work supports organizations as they move towards consistent reporting of ESG metrics and disclosures in mainstream annual reports, as ultimately, this is how the business community will make greater progress against the Sustainable Development Goals."
"The time is now for companies to broaden their engagement with stakeholders," said Carmine Di Sibio, EY Global Chairman and CEO. "The combined impacts of climate change, COVID-19 and economic inequality contribute to the urgency for businesses to embrace long-term, sustainable value creation and prioritize the needs of people and planet and the creation of broad-based economic prosperity."
"As businesses become more acutely aware of their role in addressing societal and environmental issues, moving toward a common set of ESG-focused metrics will help ensure that we all collectively make a difference where it counts," said Bill Thomas, Global Chairman and Chief Executive Officer, KPMG International. "Reporting on ESG factors like carbon emissions and human rights and other key metrics will not only help inform investors while helping companies control their full corporate value, it has the power to realign capitalism for the benefit of broader society."
"Robust non-financial reporting is a crucial element of the systemic economic reform the world needs to address issues like climate change and social inclusion, and we were pleased to be able to collaborate on this initiative and lead on the Planet pillar of this work," said Bob Moritz, Global Chairman, PwC. "Stakeholders – including investors, but also policy makers, consumers and employees – need more rounded, comparable and robust information to make decisions. Get that information flowing, align market incentives against performance on these metrics, and a better tomorrow becomes possible."
Companies are encouraged to report on the full set of metrics in their mainstream reporting. "Measuring Stakeholder Capitalism: Toward Common Metrics and Consistent Reporting of Sustainable Value Creation" recommends a "disclose or explain" approach when certain metrics are not feasible, not relevant, or difficult to implement immediately. The report also recommends that each company apply its own view of dynamic materiality, reporting on what is deemed material to its business and stakeholders. The metrics are centred on four pillars:
People
Reflects a company's equity and its treatment of employees. Metrics include diversity reporting, wage gaps, and health and safety.
Planet
Reflects a company's dependencies and impacts on the natural environment. Metrics in this pillar include greenhouse gas emissions, land protection and water use.
Prosperity
Reflects how a company affects the financial well-being of its community. Metrics include employment and wealth generation, taxes paid and research and development expenses.
Principles of Governance
Reflects a company's purpose, strategy and accountability. This pillar includes criteria measuring risk and ethical behaviour.