As of 1 January 2020, Rijeka (Croatia) and Galway (Ireland) will hold the title of European Capital of Culture for one year.
"Thanks to their title of European Capital of Culture, Rijeka and Galway will be harnessing the full potential of culture to enrich our life experience and to bring our communities closer together", stated Vice-President for Promoting our European Way of Life Margaritis Schinas. "Promoting culture as a core element of our way of life has many positive impacts on society, in terms of social inclusion, integration and economic growth. It enables people to gain new experiences, skills and opportunities to participate in society and to make our societies fairer and more inclusive. I wish them every success in this endeavour."
"The European Capital of Culture initiative brings people together and highlights the role of culture in promoting the values on which our European Union is built: diversity, respect, tolerance and openness", statedCommissioner for Innovation, Research, Culture, Education and Youth, Mariya Gabriel. "A successful Capital of Culture is inclusive and meaningful to its citizens. It is also open to the world, illustrating our Union's willingness to promote culture as a driver for peace and mutual understanding worldwide whilst bringing long-lasting socio-economic benefits to its region. I very much look forward to visiting both Rijeka and Galway and wish them every success in 2020."
Rijeka is the first Croatian European Capital of Culture bringing it international visibility, which will extend to the rest of the Western Balkan region. 'Port of Diversity' will be the motto, with hundreds of projects among 250 partners from 40 countries. Rijeka's cultural programme focuses on the themes of water, work and migration, connected to its identity, but also current issues in the wider world. The opening exhibition will feature Rijeka's famous artist, David Maljković, with other highlights including 'The Sea is Glowing' exhibition; a world music and gastronomy festival – 'Porto Etno'; and new permanent installations of contemporary art on the coastline. Opening celebrations will take place on 1-2 February 2020.
Galway is the third city in Ireland to hold the European Capital of Culture title (after Dublin in 1991 and Cork in 2005). Galway's cultural programme motto is 'Let the Magic In', exploring quintessential local themes of language, landscape and migration – with a European and universal relevance and resonance. The 'Hope it rains' theme will use Galway weather as a source of creativity; while other highlights include a celebration of world literature – with a dramatic interpretation of the world's oldest surviving literary epic, the story of Gilgamesh; and excerpts from Homer's Odyssey, read on Galway beaches. Meanwhile, new installations will celebrate the beauty of Connemara and County Galway. Galway 2020 will begin in February 2020, at the start of Imbolc – the first Celtic season in Ireland's ancient, pre-Christian calendar.
Background
Melina Mercouri, then Greek Minister of Culture, took the initiative to start the European Capital of Culture in 1985. It has since become one of the most high-profile cultural initiatives in Europe. Cities are selected based on a cultural programme that must have a strong European dimension – promoting participation and active involvement by city inhabitants, communities and various stakeholders; and it must contribute to the long-term development of the city and its surrounding region.
Holding the title of European Capital of Culture gives cities the chance to boost their image, put themselves on the world map, promote sustainable tourism and rethink their development through culture. The title has a long-term impact, not only on culture but also in social and economic terms, both for the city and the region.
In 2019, Plovdiv in Bulgaria and Matera in Italy were European Capitals of Culture. Following Rijeka and Galway in 2020, the future European Capitals of Culture will be Timisoara (Romania), Elefsina (Greece) and Novi Sad (Serbia, candidate country) in 2021, Esch (Luxembourg) and Kaunas (Lithuania) in 2022, Veszprém (Hungary) in 2023 and Tartu (Estonia), Bad Ischl (Austria) and Bodø (Norway, EFTA/EEA country) in 2024.
Priyanka Banerjee exposes the harsh realities of rape culture in India in her short film "Devi"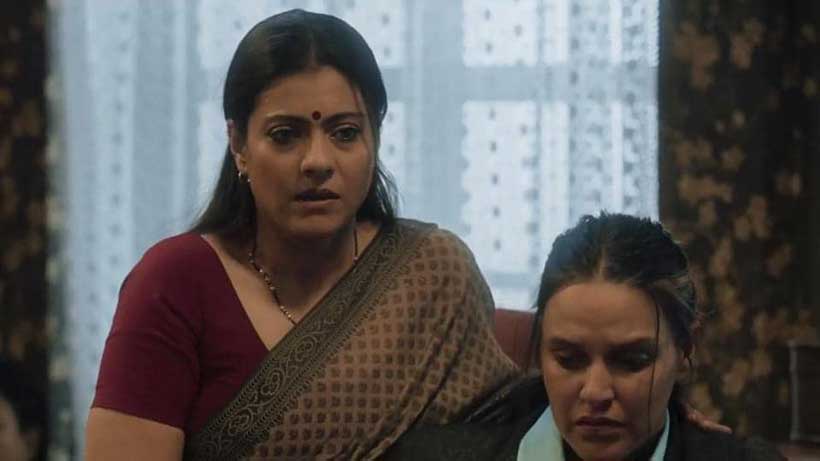 Priyanka Banerjee is the writer and director of the award winning film "Devi". Devi as a film explores ideas related to rape culture in India. The entire short film is shot inside a theatre style single room. All the women in the film are sitting together in a room after their death and discussing how crowded the room is getting. The plot soon reveals that all these women have been raped.
The climax of the film catches all viewers off-guard and exposes them to the harsh realities of today's India.
Tell us more about your journey as a director and writer
I have no formal education in writing and direction. I took theatre arts in school and got a little experience there and then started a theatre company, Leogirl Productions (today it does content and video for clients). Along the way, I taught myself screenwriting from online courses. Many people believe that films are very technical. However, I think that if you are curious enough, you can learn it on the job. My first short film was released in 2016. I did not then imagine that I would work on a film which will win the filmfare. The idea for Devi came along in 2018 and it took a while to work on the idea and bring it to the screen.
What inspires you to make films?
Movies are very relatable. I end up thinking of movies most often when I am having a moment – good or bad. I think of movie scenes which relate to how I am feeling all the time. I think movies are capable of leaving a deep impression on people and creating an impact. I want to create an impact on people via my storytelling and make films which people will remember.
What inspired you to write and direct Devi?
My very first draft was actually called candlelight. However, once the film was ready, our producer Niranjan Iyengar suggested we call it "Devi" and that immediately stuck.
When the Kathua Rape case happened a few years ago, I watched the news on television and felt numb. For the first time ever, I did not have a reaction to something that usually impacted me a lot. This scared me a little. Not having a reaction meant that rape news was normalised, I was desensitised. I wrote Devi with that frustration in mind.
I am someone who takes time to write and work on films. I started working on Devi in 2018 however, it finally only released in March 2020.
Why was Royal Stag barrel select short films chosen as a platform to launch Devi?
The producers generally choose which platform a film should release on. Royal Stag Barrel Short Films has a great collection of films and I am happy that the film found the right platform for release.
What strikes you as the most impactful scene in "Devi"?
I was deeply impacted by two scenes in the film, even as I was writing them. One scene was when the maushi told the medical student, "You are studying for an exam you are never going to give". The second impactful scene is a more popular one. It was when the little girl walked into the room and the deaf girl signed and told her, "You are safe here". The scene implied that the girl was finally safer after her death than while alive. Both scenes impacted me as I was writing them, and I'm glad they were received the same way.
What can be done to change rape culture in India?
I think rape is not so much about sex as it is about power. Many Indians' sexual desires are repressed, desires are considered taboo, not to mention there is a total lack of empowerment even when it comes to education or employment. Therefore, they find empowerment is hurting another. Not to mention the total lack of sensitivity when it comes to how women are spoken of by the media, by politicians, by influencers in everyday life. Each of these things causes a systemic rot which has to be cleaned out with every generation. Awareness of these various aspects of what can take us to the root of the problem, I think.
Art Is a Mirror Of The Magnitude Of Human Achievement
The 'From Culture for Peace to Culture of Peace' (known also as the Culture for Peace – Unifying Potentials for the Future) Initiative was once again participating in the 'Vienna Processes' conference series program by wishing to emphasize the importance of cultural diplomacy in the processes of creating and maintaining dialogue and the well-being of society.
On the historic date of March 08th – International Women's Day, a large number of international affairs specialists gathered for the second consecutive summit in Vienna, Austria. This leg of the Vienna Process event titled: "Europe – Future – Neighbourhood at 75: Disruptions Recalibration Continuity". The conference, jointly organized by four different entities (the International Institute for Middle East and Balkan Studies IFIMES, Media Platform Modern Diplomacy, Scientific Journal European Perspectives, and Action Platform Culture for Peace) with the support of the Diplomatic Academy of Vienna, was aimed at discussing the future of Europe and its neighbourhood in the wake of its old and new challenges.
This highly anticipated conference gathered over twenty high ranking speakers from three continents, and the viewers from Australia to Canada and from Chile to Far East. The day was filled by three panels focusing on the rethinking and revisiting Europe and its three equally important neighbourhoods: Euro-Med, Eastern and trans-Atlantic (or as the Romano Prodi's EU Commission coined it back in 2000s – "from Morocco to Russia – everything but the institutions"); the socio-political and economic greening; as well as the legacy of WWII, Nuremberg Trials and Code, the European Human Rights Charter and their relevance in the 21st century.
The event was probably the largest gathering since the beginning of 2021 for this part of Europe.
For this occasion, the selected work of artist Alem Korkut is on the Conference poster.This artist work with the motto/message: 'Sustainable Future – Quo Vadis?' is a standing part of the Initiative project. This previously launched initiative refers to the visual arts and the engagement of artists in the field of 'culture for peace and culture of peace'.
"Europe Future Neighborhood" Conference poster
In addition to the artistic visualization of the theme and message of the conference (same as it was a case with the first conference in the series 'Vienna Process'), this Conference leg was closed in the big hall of the Austrian Diplomatic Academy with a well-chosen artistic musical performance.
This time, conference participants and attendees were able to listen to the selected parts of Suite No. 1 in G major for solo cello from J.S. Bach, performed by Japanese artist Reine Hirano.As a solo and chamber musician she performs in concert halls worldwide, including the Konzerthaus in Vienna and the Suntory Hallin Tokyo.
It was to emphasize the importance of culture, science and arts as essential binding and effective tool of cultural diplomacy. Utilized to support dialogue, these types of interventions of the Culture for Peace– Unifying Potentials for the Future Platform already became a regular accompanying part of the 'Vienna Process', which makes it special – quite different from the usual conference forms of geopolitical, legal and economic contents.
Conclusively, art – indeed – is a mirror of the magnitude of human achievement, but also a message of how fragile those achievements are.
Useful Personal Statement Writing Tips for Art School
A personal statement is useful for admission into any college. It gives details about yourself in your own words. College administrators look for the talent you will bring to the college and other special abilities you may have.
Apart from the talent, you explain your reasons why you want to join the college. Arts college requires a more detailed personal statement. The student should cite some of their unique achievements and areas they have participated in during their high school education.
Introduce yourself
In the introduction, you should give a brief answer to the question about who you are. At this level, state what you are interested in achieving/study in your course. In other words, state why you want to study in the specific discipline.
In the introduction, you should give the reader an overview of the content they are about to read. It acts as an executive summary. The introduction should not exceed one chapter.
Your personal statement describes who you are and can help you get a chance to join your preferred college. Many university students who have no experience in personal statement writing worry about the structure and content to include.
Technology has provided solutions to educational needs and opportunities. You should use available resources to order your personal statement online. You may also order a personal statement by UK Writix. You can use the same site for other academic work as well, which includes thesis, essays, term papers and dissertations.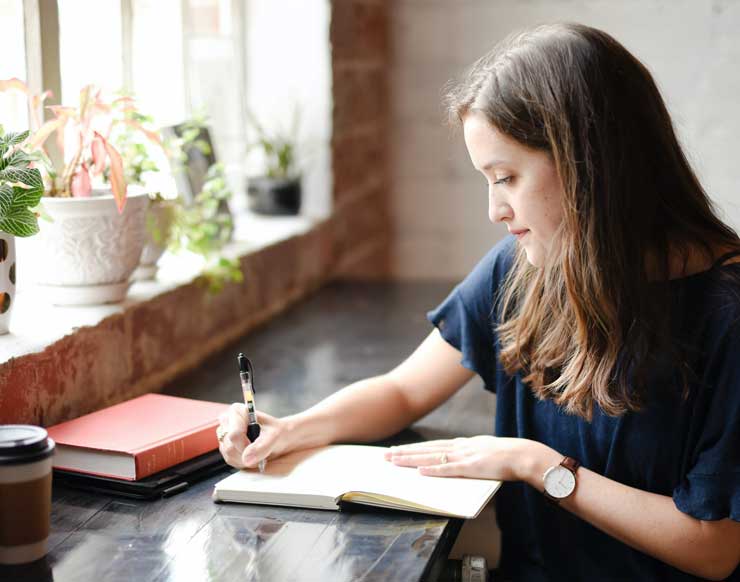 Give more detailed information in the body
The body should contain all the details about yourself and the course you are taking. Explain in detail the reason that makes you believe you qualify to study in the field. You should explain in detail any supporting evidence you have.
It can be in terms of the skills you might have gained from another institution or an expert. Include any work of art that you have produced. If it's a drawing, cite it in the statement, and if possible, take a photo of the drawing or painting and attach it as evidence.
State in detail why you want to study in that college. You may cite testimonials from some former or current students. It can be good reports that you have received from other people concerning the college. From the testimonials, state what expected benefits you will get from the college.
In the next paragraph, write about your future career goals. This part should include what you anticipate becoming in the arts industry. If you want to become a designer, state the gap you will fill and the kind of change you expect to stir in the field.
State how studying in college will help you become who you want to become. Go on and cite the subjects you have previously studied and their relevance with your course. If there are any experiences you have had with the course you want to study, list them as evidence.
If you have any relevant experience in the field, list it down. If you don't have any experience, you may list transferable skills like teamwork, management, and organizational skills. Include your hobbies and any other extra talent you might have, like sports.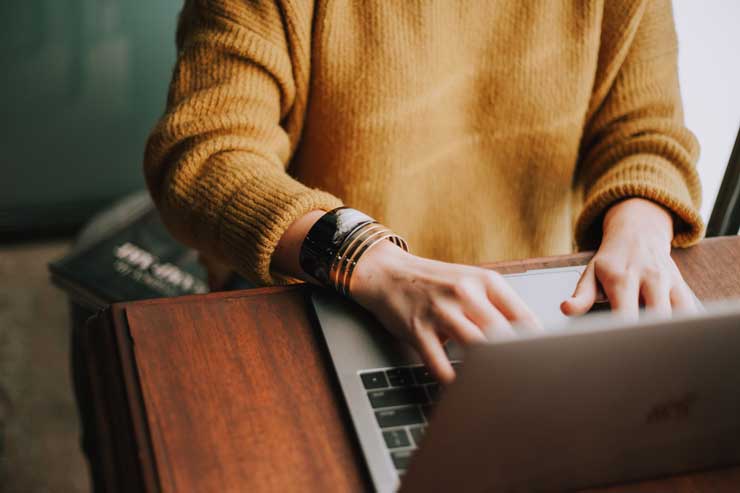 Conclude with a few sentences
The conclusion should confirm or reiterate the theme in your statement. It must convince the reader that you understand clearly what you desire to achieve. It would be a good gesture to thank the reader and show that you are positive about getting the chance to join the college soon.
Some do's and dont's of personal statement writing
Capitalize on your strengths – The purpose of the personal statement is to convince the reader that you are the right candidate to join the college. Your strengths will help give weight to the statement.
Use simple language – The administrators will be looking for your creativity and how you can follow structure. Use simple words and sentences.
Include every detail – Keep in mind every question that you need to answer and give correct answers.
Use one statement for each college – Do not replicate the same statement to different colleges. Instead, write a separate statement for each.
Avoid general phrases – Avoid general phrases like I like singing, I love painting and so on. Instead, give reasons why you like or love music or painting.
Conclusion
A majority of students who join arts college have special talents in various arts fields. College administrators are usually keen to discover the special talents of their expected students. That's one of the reasons why you should include every detail about yourself, your talents, and your achievements. Your statement should tell the truth about yourself and you must never exaggerate your skills or lie about who you are.