Around 1,500 BC, a group of nine asteroids crashed on the island of Saaremaa in Western Estonia, incinerating all kind of life-form within a radius of six kilometres and the native inhabitants who settled in this cold part of the world in 10,000 BC.
Located on the eastern coast of the Baltic Sea in Northern Europe, it is impossible to know who took over the Estonian lands after the crash, but we know for sure the new settlers have been under the rule of foreigners from the Russian Empire, the Teutonic Order, Denmark, Sweden, Poland, Nazi Germany, and the Soviet Union.
Because of the tormented past of the Estonian nation, it is impossible to tell if the contemporary citizens are more Nordic (Denmark, Sweden) and German (Teutonic) than Russian. Estonian identity is probably more of a spectrum with Saaremaa people having more ancestors coming from Sweden and Denmark compared to the people in Tartu who have been influenced by the Holy Roman Empire and the Teutonic Order. By contrast, the citizens in Ida-Viru County (Eastern Estonia) are "Russian with a twist".
After the breakup of the Soviet Union and the recovered national autonomy, the Government of Estonia had to take political decisions following the geography and aspirations of most of its citizens to integrate the Euro-Atlantic society. Based on the past and the Nordic-Teutonic identity, the Government of Estonia embraced the idea of joining the European Union, NATO, and later on the Eurozone.
Both Germany and Austria (former parts of Holly Roman Empire) have recognized the Germanic background of the Estonian people when the Nordics – Denmark, Finland, Iceland, Norway, Sweden, Greenland and the Faroe Islands (Denmark) – have denied the Nordic identity of Estonia because of the Russian minority and various political reasons.
Moscow adopted an ambiguous relationship with Estonia when the Soviet troops became the Russian troops and stayed on the national territory between 1991-1994. As of today, the Estonian society is divided regarding the Soviet past, and some are calling the soviets "invaders" when others prefer to see them as "liberators". Contrary Georgia (Abkhazia and South-Ossetia), Moldova (Transnistria), and Ukraine (Crimea and the Donbas), the Russian minority in the Ida-Viru County agrees on staying under the Estonian influence while remaining attached to Orthodoxy and Russian language.
From an economic perspective, Estonia is nowadays one of the most developed countries on the European continent with a nominal GDP of €29,800 per capita, HDI 0.87 (30th worldwide), and attractive to international businesses. The Estonian government also settled the NATO Cooperative Cyber Defence Centre of Excellence in Tallinn and changed the country into one of the most digitalized society in the world with e-Governance and e-Residency.
With the current crisis going on in countries with Russian speaking monitories and the relevance of cyber-diplomacy in our societies, Estonia might be an example to follow when it comes to the good bilateral relationship with Moscow and the future of e-Governance.
Geopolitics of Estonia: Know your opponent (The Art of War, Sun Tzu)
The territory of Estonia consists of a mainland and 1,500 islands in the Baltic Sea covering a total of 45,227 km2 with a humid continental climate and 50 meters average elevation. In such a context, the highest mountain Suur Munamägi (318 meters) is the birthplace of many myths, and the flat land and islands make it easy for invaders to occupy the territory and settle outpost on the islands. Nowadays, Estonian lands are impossible to defend and any fighter jet can fly over the territory in a couple of hours.
Due to the Soviet past and American soft power in the country, the Government of Estonia established strong relationships with NATO during the '90s and integrated the Alliance in 2004. However, it would be naïve to assume the Estonian Ministry of Defence relies exclusively on NATO's recommendations to ensure the national safety, the key to Estonia's successful and peaceful relationship with Russia coming from bilateral foreign relations between Tallinn and Moscow.
From David and Goliath to Baltic brothers: Estonia-Russia relationship after the Cold War
With only 1.3 million inhabitants – 68% Estonians, 24% Russians, 8% others, – the Estonian ethnicity almost disappeared during the Soviet times and still struggles to survive in a globalized world.
Contrary to many countries with an important diaspora, the Estonian identity could disappear in case of a conflict between NATO and Russia. Besides usual national matters, the Riigikogu (State assembly) is responsible for preserving the Estonian language – spoken only in Estonia, – and the History and traditions of the Estonian nation. This responsibility must be underlined because the threat of disappearing partly explains the reluctance to accept Russia as a state language. It also pushes the Riigikogu to pursue good governance and to provide high-level living condition and education to citizens, in order to avoid young Estonians moving and staying abroad. Demographics are the main concern of the Estonian leaders ahead of any hypothetical conflict with Russia.
When it comes to the relationship with Moscow, Tallinn has adopted a mixed strategy combining a pro-NATO/EU diplomacy and pragmatic bilateral relationship with Russia based on mutual understanding and shared interests in the Baltic Sea. Russia is often presented in the Estonian media to be the main threat to national security and NATO partners are afraid to see another Crimea crisis happening in eastern Estonia.
In such a context, the Kaitsevägi (Estonian Ministry of Defence) is welcoming NATO troops on the national territory, developed quality relations with nuclear powers (France, Great Britain, the United-States of America) and with non-NATO countries such as Sweden and Finland.
Should Russia (or anyone else) attack Estonia, the Riigikogu will immediately ask for the application of Article 5 of the Washington Treaty:
"The Parties agree that an armed attack against one or more of them in Europe or North America shall be considered an attack against them all and consequently they agree that, if such an armed attack occurs, each of them, in exercise of the right of individual or collective self-defence recognized by Article 51 of the Charter of the United Nations, will assist the Party or Parties so attacked by taking forthwith"
However, article 5 does not take into consideration the principle of asymmetric warfare (e.g. support to an eventual separatist movement in eastern Estonia).
Theories and practice are two distinct things and some of the NATO member states might also be reluctant to attack a nuclear power. Finally, such reply will need the approval of all NATO member states and some have quality relationships with Moscow (e.g. Turkey) and not ready to risk the lives of soldiers for a country of 1.3 million inhabitants.
Estonian leaders are aware of NATO weaknesses and in order to avoid such conflict scenario by strengthening Estonian soft power in the eastern part of the country and are relying on bilateral cooperations with Moscow more than NATO infrastructures.
The Estonian education system has been the main asset to establish bilateral relationships with many academic programs related to Russia at the University of Tartu, the University of Tallinn, and the Baltic Defence College (military-oriented institution). Russian students are invited to study in Estonia, and the University of Tartu – a German-speaking university in the Russian Empire – is now welcoming Russian citizens. Last but not least, learning the Russian language is not a taboo like in the late '90s and Russia is the third language (after Estonian and English) in libraries and considered to be an asset in the public administration.
Besides the academic world, Estonia is welcoming Russian entrepreneurs and tourists with a particular focus on Saint Petersburg. Estonia has changed in the past decade, and Tallinn is nowadays more of a destination like Helsinki with high-prices, hipster and vegan places, attracting high-tech Russian entrepreneurs interested in settling in the European Union. Looking at the past, the Bronze soldier event seems far away both in Estonian and Russian minds.
The Russian speaking minority in eastern Estonia can be considered to be a geopolitical asset nowadays. Contrary to Ukraine, the Estonian government became more tolerant following the integration in the European Union, even if some improvements must be done to recognize the Russian language at least in regional political institutions (e.g. like in Switzerland).
Russian speakers are enjoying higher salaries in Estonia compared to Russia and good infrastructure to visit their relatives on the other side of the border. Riigikogu and Kaitsevägi are divided when it comes to the approach to adopt regarding the Russian minority, despite the fact Kaitsevägi is following the recommendations of the Riigikogu. One the one hand, giving favourable living conditions to the minority in Estonia pushes them to stay in the country and can be a source of tensions with 24% of the population having a specific relationship to Russia. On the other hand, pushing the Russian minority to leave the country might create tensions with Russia and weaken the national economy. Overall, the national policy of Estonia is more of a "wait and see" when it comes to Russian speakers.
The reason why the Russian speaking minority is less often in the public debate is also due to the recent emigration of Ukrainian workers – 1.8% of the inhabitants in Estonia – and Finnish people coming to find a job and leaving Finland because of the Nokia crisis. Having a look at the current ethnic groups in Estonia, the next threat to Estonian identity might be foreigners from Southern Europe and Finland coming to settle in the country more than the Russian speaking minority.
Global warming is also a threat as people and companies from Southern Europe are interested in settling in Estonia to enjoy the almost unlimited water resources required in the agriculture and industrial sectors.
Nordics identity versus Estonian e-Civilization
Estonia is the missing piece in the Nordic history and the concept of Estonia as a Nordic nation was first introduced by Toomas Hendrik Ilves. The Viking Age, the Danish and Swedish Empires have played an important role in the construction of identity and Estonia would like to be recognized to be Nordic-based on the language (Finno-Ougrian), religion (10% Lutheran Christians) and the geographic location close to the Arctic circle. 53% of the Estonian youth consider belonging in the Nordic identity group and the President of Estonia prefers to used the expression of "Nordic Benelux". At the same time, the Ministry of Foreign Affairs and the National Investment Agency are advertising the Nordic identity of Estonia abroad.
The lack of recognition by the Nordics is mostly due to the German past (Teutonic Order) and the Soviet past, the Russian minority – 24% of the citizens, – the number of Orthodox Christians – 17% of the population, – and the lack of cooperation with other Nordic countries during the Cold War.
Due to the quality of High-Tech and Cyber-defence infrastructures in Estonia, the lack of recognition is diminishing the Nordic Defence Cooperation (NORDEFCO) expertise when it comes to cyber-defence.
Moreover, the wish of recognition by the Nordics has pushed Tallinn to adopt a stereotypical policy to be recognized as such. The proposal of a new national cross flag as early as 1918 is still supported in some political spheres, while renewable energies, good governance, e-Governance have developed more than in any other country in the European Union.
The Nordic policy implemented by Tallinn has considerable effects on the "Baltic Tiger" with a GDP increase of around 4% per year and GDP per capita of 12,100 euros in 2010 versus 29,800 euros in 2018. Paradoxically, the Nordic policy of Estonia makes it even more competitive than the Nordics themselves, and Tallinn ranks 3rd in the Business Bribery Risk Index in front of Denmark. The same goes for the energy sector and renewables have grown to over 13% of production whereas they were less than 1% in 2000. As such Estonia is one of the countries to have reached its EU renewable target for 2020 already.
Overall, Nordic countries can emphasis the fact Estonian GDP if lacking behind. Nonetheless, Estonia has an overall unemployment rate of around 4,5% – 7% in Finland and 7.5% in Sweden – and provided job opportunities to Finnish citizens after the Nokia crisis.
Nowadays, 0,6% of the whole Estonian population is coming from Finland, and start-ups from other Nordic countries are settling in Estonia leading to an increasing demand for employees speaking Nordic languages. According to the Centre d'Études Prospectives et d'Informations Internationales projections, the GDP per capita could rise by 2025 to the level of the Finnish economy. Following the same projections, by 2050, Estonia could become the most productive country in the European Union, after Luxembourg, and thus join the top five most productive nations in the world.
The relationship with Nordic countries is a major issue in Tallinn because the national public policy has been based on the Nordic model since the end of the Cold War. In such a context, Estonian identity might have to re-invent itself if the Nordic model is outperformed in the future, which is already the case when it comes to e-Governance and Cyber-diplomacy.
e-Civilisation
Estonia is at the intersection of the Nordic, Russian, and German (Teutonic Order and Baltic Germans) identities. To the Estonian people, the land is not as important as language and culture, which explains why the concept of e-Governance is nowadays widely developed.
Estonian people have embraced the idea Estonia is not the land but the people, and the diaspora in Finland, Canada, and the United-States of America remains to participate in the political and economic life of Estonia. A typical Estonian citizen living abroad for decades can vote online during the election, pay taxes and register a company without coming to Estonia, read the local news online, and graduate from higher education not showing to the university.
e-Governance and e-Identity are not the only aspects of Estonian uniqueness, and besides the Estonian language, the neopaganism (Estonian native faith) plays an increasing role in society. Taaraism was founded in 1928 by members of the intelligentsia to reaffirm traditional Estonian culture and identity. Viewing Christianity as a universal and foreign religion brought by the Germans, they turned to indigenous religion with its many deities. Taaraists hold a monotheistic worldview in which all the gods are aspects of one only pantheistic reality, which they identify with the god Taara (a deity connected to Indo-European deities such as the Germanic Thunor, the Gallic Taranis, and the Hittite Tarhunt).
Based on the Montevideo convention signed in 1993, Estonia does not belong to the Russian, German, or Nordic worlds and could be recognized for its uniqueness. Moreover, if we focus on the definition of civilizations "the stage of human social and cultural development and organization that is considered most advanced" Estonia can be seen like the first e-Society or e-Civilization (according to the contemporary definition of civilization) based on the accomplishments in the field of e-Governance and cyber-diplomacy in the past two decades.
The three slim blue lions and the conquest of cyberspace
The History of e-Diplomacy in Estonia starts in 1965 with the first school computer in the USSR, when Ural-1 was set up in the town of Nõo in Tartu County. Mass usage of computing networks first came with FidoNet, the first Estonian node of which appeared in 1989 and the first internet connections where introduced in 1992 at the University of Tartu and the University of Tallinn. As early as 1996, the Estonian President started a four-year program Tiigrihüpe to computerized the schools.
In 2005, Estonia introduced a digital ID card system and local elections were held with the possibility to vote online, becoming the first country worldwide to offer such an option. In 2008, NATO established a joint cyber-defence centre in Estonia to improve cyber-defence interoperability and provide security support to all NATO member states.
Nowadays, 99% of the services in Estonia are online, 98% of the citizens have a digital ID-card, and 47% are using internet voting. The Estonian government introduced e-Tax (2000), i-Voting (2005), Blockchain (2008), e-Health (2008), e-Residency (2014), increasing the technological gap between Tallin and NATO/EU partners relying on paper and materialized public services. In Estonia, patients own their health data and hospitals have made this available online since 2008.
Today, over 95% of the data generated by hospitals and doctors have been digitized, and blockchain technology is used for assuring the integrity of stored electronic medical records as well as system access. e-Health solutions are allowing Estonia to offer more efficient preventative measures, increasing the awareness of patients and also saving millions of euros. Each person in Estonia that has visited a doctor in medicine has his or her online e-Health record, containing their medical case notes, test results, digital prescriptions, and X-rays, as well as full log-file tracking access to the data. The banking system has already dematerialized with less and less physical banks and cashless society is a reality to many Estonians for almost a decade.
Ongoing projects are the Data embassy which makes it possible to the Estonian administration to continue operating even if local data centres have been stopped or disturbed due to natural disaster, large-scale cyber-attack, power failure or anything else. Cross border data exchanges, healthcare 4.0, digital transformation in education (by 2020, all study materials in Estonia will be digitized and available through an online e-schoolbag) are a few of the current innovations.
In the future, some Estonian embassies should be fully replaced by the online system doing the work of physical embassies, the same for any state institution. State employees will be able to perform the usual work from anywhere in the world.
As of today, Estonia is the country with the lowest GDP debt in the European Union (8.4% in 2019) and with digitalization is the first nation to save a large amount of paper and time in the administration, diplomatic services are provided immediately without any need for people to move, and e-Services are going hand in hand with savings for the government.
However, the concept of e-Society is challenging to Estonian identity. In such a context of digitalization, nobody knows if Estonian identity will be defined by blood, language, religion, passport, or anything else in the future.
From our partner RIAC
Public Diplomacy Via Twitter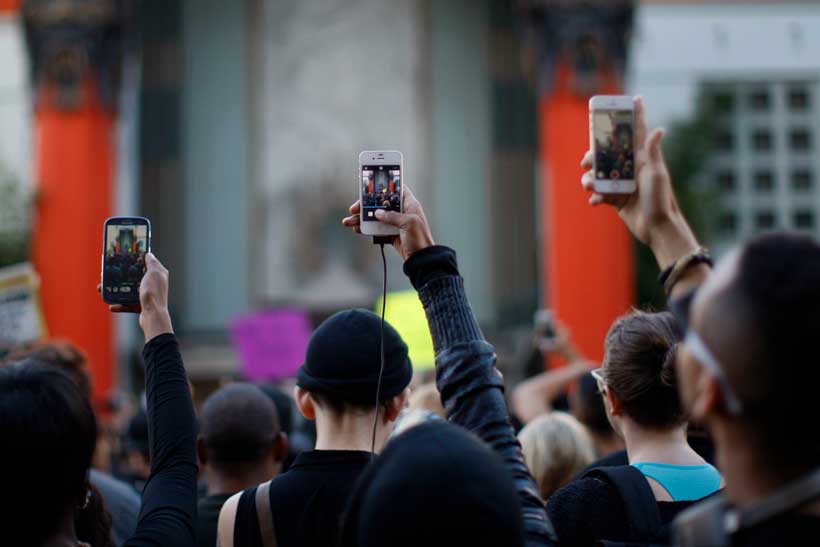 Historically, after the invention of the printing press in Europe; the communication with the foreign publics was potentially altered. At the end of the Middle Ages, the Venetians had already introduced the systematic dissemination of newsletters inside their own diplomatic service. Under ancient regimes, the French started rebuilding their country image abroad than other European powers. Identity creation and image projection as well as nation branding became peak under Louis XIV and similarly in other countries like Turkey had also followed it aftermath of the Ottoman Empire.
Public diplomacy (PD) is a ever expanding field. PD doesn't have a one line definition. However, according to Nicolas Cull; he had mentioned 5 elements of PD: Listening, Advocacy, Cultural Diplomacy, Exchange diplomacy and International Broadcasting (IB). According to Center on Public Diplomacy "PD has been widely seen as a transparent means by which a sovereign country communicates with publics in other countries aimed at informing and influencing audiences overseas for the purpose of promoting the national interest and advancing its foreign policy goals."
These 5 elements has been now effectively conducted via use of internet; famously known as digital diplomacy. When British Prime Minister Palmerston had reported reaction of "My God, this is the end of diplomacy" after receiving the first telegraph message in 1850's from Foreign Ministry. Such reaction was obvious when diplomatic letters used to travel manually from country to country in longer period. And, Telegraph invention had made long distance transfer of textual message easier rather than physical exchange of an object bearing the message. PD from the time of Telegraph to the time of Social Media; it has changed drastically. Before the audience was generally a specified person of foreign service but today PD has been targeted to pro-grassroots overseas. These grassroots are probably a university graduates, local entrepreneurs or veteran who get influenced and impressed by the specific country's image and ultimately wants to visit, study, work, or migrate there.
Underlining these realities, today digital platforms are widely used to conduct PD. It is being used because it has a wider coverage and message can be transmitted within a second-minute than traditional PD method like meeting people, organizing cultural show, events. PD implementation via digital platforms is cheap and very less time consuming than traditional PD conduction method. In the case of Nepal, the US Embassy is using Social Media(Twitter & Facebook) widely comparing to any Embassies based in Kathmandu, Nepal to conduct PD.
PD by the US Embassy in Nepal via Twitter
The US Embassy in Nepal is forefront in conducting PD via use of digital tools. The US Embassy in Nepal regularly uses Embassy's Facebook page, Twitter and Ambassador's Twitter handle to conduct PD. The US Embassy in Nepal has around 4.1 Million Likes on Facebook (till date)whereas Indian Embassy in Nepal has around 100k likes(till date). Also, British Embassy in Nepal has around 76,000 likes(till date) on Facebook. Similarly, the US Embassy in Nepal has 402.5k(till date) followers on Twitter, and Indian Embassy in Nepal has 67.4K(till date) followers. The US Ambassador to Nepal Randy Berry personal Twitter handle has 187.8k(till date) followers whereas Chinese Ambassador to Nepal personal Twitter handle has 22.3k(till date) followers. Interestingly, the Facebook likes of Nepali Embassy USA has 4956 likes(till date) and 850 followers(till date) on Twitter. This shows, the US PD implementation via digital tools is very much effective comparing to Nepali Embassy in DC. The one who engages more on PD gets more chance to promote its national interest. And, in this front the US is getting more grounds than Nepali Embassy in DC. Despite the fact that, developing world like Nepal should have to engage more on digital platforms to promote its national interest in the Washington D.C(which is the apex location for formulating the US foreign policies affecting globally).
American Ambassador/Embassy in Nepal not only promoting PD via Twitter but also showing indirect symbol of proxy war in Nepali land between the US & China. After Chinese president Xi visit to Nepal on Oct 12, 2019; American Ambassador(Amb.) had Tweeted "It's almost been a year since I've returned to Nepal, & along with amazing culture & natural beauty, Nepali food never disappoints! My two faves are momos in Boudha and DalBhat in Mustang! #WorldFoodDay.
Interestingly, Amb. Randy Berry rightly pointed the names of these two places which has a geopolitical importance for Nepal. These are the places where there is the strong secretive presence of China and America—whether it is a perceived CIA backed Khampas movement of Mustang in 1960's or Free Tibet Movement protestors arrested in Boudha, Kathmandu. Both places are interest area of the US & Chinese foreign policies. Amb. Randy Berry had used Twitter in multiple occasions to conduct PD in Nepal. His Tweet is generally from promoting Nepali culture, festivals, Traditions, the US signature strategy known as Indo-Pacific Strategy(IPS) to the issue of women empowerment. He had even started communicating with general public in Twitter despite reservation from Nepal's foreign ministry. He acts like a Nepali political leaders who visit places of Nepal and receives public warm welcome. Being a political man from Washington; he had hit the right nailed on PD to impress and influence Nepali public.
His few popular Tweets are as mentioned below:
I joined my team to prepare a Mandala at our home & it looks radiant with all the colorful lights & flowers. May you all receive blessings throughout this year, #HappyDeepavali ! #Nepal
What is the Indo-Pacific Strategy? It is our broad approach to economic, security & governance engagement in this region. In short, it's our way of saying that we're committed to this region & that we will always uphold & support a free, fair, & rules-based international order.
What was the best part of my Nepalgunj trip? Tough question! But the most delicious part was definitely my visit to Mubarak Biryani!
To support the #VisitNepal2020 campaign, I announce a month-long initiative across all @USEmbassyNepal social media platforms to promote tourism in Nepal through pics/stories of US staff & families traveling across the country, joining 78K Americans who visited during Jan-Oct 19.
I really enjoy interacting with you all on social media, but I realized that I will probably never meet all 4 million of our @USEmbassyNepal social media followers…so I am beginning "राजदूतसँग गफगाफ" to hear from & answer questions from you all. Stay tuned
I joined Nepali & American women from the US Mission family to experience the excitement of Teej festival celebrations! Wishes for an exciting, happy, colorful & empowering Teej to all of you! #HappyTeej
Way forward
The US Embassy in Nepal has been using Twitter to promote its PD. Its Social Media presence in Twitter & Facebook is much more larger than UK, China or India. Even Foreign Ministry of Nepal(MOFA) Twitter handle has a 130.2k followers(till date), Nepali foreign Secretary has 1918 followers(till date) and Nepali Foreign Minister has a 248.9k followers(till date). This means, MOFA has been less engaging comparing to the US Embassy Twitter handle whereas Nepali Foreign Secretary is lagging behind in promoting Nepali diplomacy comparing to the US Ambassador. Nepali Foreign Minister has less Twitter followers than the US Embassy Twitter handle. This openly says, Nepal's institutional and dignitaries Social Media presence is negligible comparing to the US. In this hyper digital age, Nepal is lagging behind to promote its diplomacy via digital platforms—which is not so much expensive and doesn't require expert human resource. At this time, Nepali Foreign Ministry doesn't need a radical shift but very simple renovation.
This simple renovation can be digitalizing Nepali foreign affairs. Overall these signifies that; the US wants to engage with Nepali public in much more comprehensive way. Pivotal Example is : The Amb. Randy Berry " Chat with Ambassador" shows that, he is using the soft power to influence and impress Nepali public ultimately to promote the US vested interest in Nepal. Whether it is the case of Tweeting/posting on any Nepali festivals or promoting IPS—all proves that the US wants to counter influence of immediate neighbors of Nepal i.e. India & China. PD promotion(digitally) by super power countries in developing country like Nepal is not new. It is an enlarged strategies in the form of soft power to gain, retain and expand their influence. So, the key message is: Nepal need a win-win strategy by altering this perceive American zero-sum strategy conducted via digital platform.
Authors: Arlene J. Schar and Dr. David Leffler*
We are living in times where people throughout the world are divided. And yet, regardless of political persuasion, there are certain points of agreement: corruption in many governments has reached unprecedented levels; ethics and integrity have given way to deal-making and intimidation. While this is not how most of us choose to live our lives, we cannot find a way to come together to effect positive change. So what can we do in these challenging times to restore a level of sanity not only to our political structures but also to our day to day living?
The answer to our current dilemma lies within rather than outside of ourselves. There is a powerful tool for change available to anyone who seeks positive solutions to supposedly insurmountable problems; a tool which anyone can access. This tool is a ground-breaking and effective means for ending conflict and violence: Invincible Defense Technology (IDT), a brain-based technology which utilizes non-religious advanced techniques of Transcendental Meditation (TM). Proven scientific research has demonstrated over and over that these advanced techniques, when practiced twice a day in large groups, have the effect of raising the consciousness of all those within its field. By raising the consciousness of our leaders, as well as that of our general population, positive solutions will naturally occur and our society would shift to one of unity instead of division.
You may ask "how can this be? It seems too simple to be true?" And yes, sometimes the simple approaches are the most effective. Consider: IDT was previously utilized in Washington D.C. over a two-month period in the summer of 1993, where 4000 meditators gathered for an experiment to lower crime. The result, as documented by an independent board of criminologists, was a 24 percent reduction in criminal violence. This profound reduction in social stress also influenced the public approval of the US president, which suddenly changed from a negative trend to a positive trend, as predicted (Reference: Social Indicators Research, 1999, 47: 153-201).
A study published in May 2019 in Studies in Asian Social Science, 6(2), 1-45, found that IDT implementation by students trained in the advanced TM techniques resulted in a 96% decline in sociopolitical violence in war-torn Cambodia as compared to violence in the preceding three years.
The Global Union of Scientists for Peace (GUSP) advocates IDT as a cost-effective, simple means to rapidly reduce the societal stresses held to be the underlying cause of terrorism and war.
Military and civilian groups in South America, Africa, and parts of Asia are currently field-testing this approach by creating Prevention Wings of the Military, using IDT to reduce crime, quell violence, create prosperity, prevent the rise of enemies, and create the conditions for lasting peace.
Extensive peer-reviewed scientific research has repeatedly confirmed that when large groups of experts practice these advanced techniques together, a powerful field effect is generated which affects the surrounding population. This results in measurable decreases in war deaths, terrorism, and crime whenever IDT is utilized.
What might be a practical way to implement IDT? Volunteers (and their families) could be trained in advanced Transcendental Meditation techniques in exchange for taking part in large group meditations twice a day for a set period of time.
The big question remaining is funding: who would pay to make this happen? While militaries worldwide have already begun to implement IDT in their own nations, many other countries have yet to embark on this course of action on a large scale. Since time is of the essence, a call to the private sector may be in order. In the United States the current political climate right now has billionaires running for president in order to effect change in the nation; perhaps there are other billionaires worldwide who would be equally committed to effect change by funding IDT projects designed to unify their home countries with positive solutions.
To learn more about how to utilize IDT/TM to resolve political and societal tensions
For those who remain skeptical, we recommend the following book: An Antidote to Violence: Evaluating the Evidence, by Barry Spivack and Patricia Anne Saunders which details in depth the scientific research supporting this approach.
We have no time to lose: as the coronavirus impacts our international markets and as stock markets dive, we need to come up with immediate, effective solutions to our societal issues before it is too late.
*Dr. David Leffler served as an Associate of the Proteus Management Group at the Center for Strategic Leadership, US Army War College. Currently, he serves as the Executive Director at CAMS.
How to Save the Failing World Order?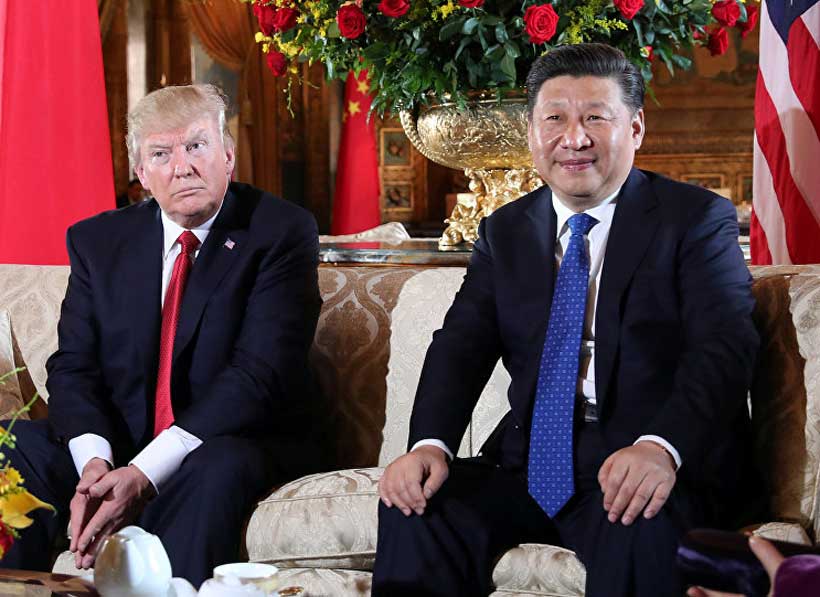 Many in the West believe China's economic ascendancy indicates that Beijing is covertly working to usher in a new world order in which the balance of power has shifted.
History shows that changes in the world order are inevitable, but they do not take place as quickly as some analysts think. For example, the rise of the US to the world's primary geopolitical position took nearly half a century, from the late 19th to the mid-20th century. France's rise to domination over western Europe in the late 16th-early 17th century was a long and arduous process.
In these as well as many other cases from ancient and medieval times, the rise of a new power was facilitated by stagnation, gradual decline, and military confrontation among the various existing powers.
For instance, the US was already powerful in the early 20th century, but it was the infighting during the two world wars among the European powers that brought down the edifice of the Europe-led world order and opened a path for American ascendancy.
But while it is possible to identify the changing winds of the world order through various analytical methods, it is much harder to find ways to preserve an existing order. It requires a whole constellation of leaders from competing sides to grasp the severity of the threat posed by radical change and to pursue measures together to cool down tensions.
The key question that needs to be addressed is whether the West still possesses the necessary political, economic, and military tools to uphold the existing world order and not allow slip it into chaos, as the world's leaders mistakenly did in the first half of the 20th century.
The successful preservation of an existing world order is a rare event in history. Following the Congress of Vienna in 1814-15, European leaders gathered to build a long-lasting peace. They saw that the French power, though soundly defeated under Napoleon I, needed to be accommodated within the new fabric of the European geopolitical order. This meant not only inviting French representatives to conferences, but offering military and economic cooperation as well as concessions to the French to limit their political grievances.
In other words, European diplomats had an acute understanding of post-French Revolution geopolitics and understood the need to build a long-lasting security architecture through balance of power.
But such approaches are unusual. Perhaps the shock of the bloody Napoleonic Wars, as well as the presence of such brilliant diplomats such as Metternich, Talleyrand, Castlereagh, and Alexander I, assured the success of the new order.
It is far more common that challenges to the world order lead to direct military confrontation. Failure to accommodate Germany in the early 20th century led in part to WWI, and the errant diplomacy of the Treaty of Versailles led in part to WWII. The list goes on.
China's rise to power is another case for study. The country is poised to become a powerful player in international politics thanks to its economic rise and concurrent military development. Beijing has strategic imperatives that clash with those of the US. It needs to secure procurement of oil and gas resources, which are currently most readily available through the Strait of Malacca. In an age of US naval dominance, the Chinese imperative is to redirect its economy's dependence—as well as its supply routes—elsewhere.
That is the central motivation behind the almost trillion-dollar Belt and Road Initiative, which is intended to reconnect the Asia-Pacific with Europe through Russia, the Middle East, and Central Asia. At the same time, Beijing has a growing ambition to thwart US naval dominance off Chinese shores.
In view of these factors, mutual suspicion between Beijing and Washington is bound to increase over the next years and decades.
Thus we are amid a changing world order. What is more interesting, however, is what the US (or the West collectively) can do to salvage the existing order.
From the US side, a strengthening of existing US-led alliance systems with Middle Eastern and Asia-Pacific states could help to retain American influence in Eurasia. Specifically, it would enable the US to limit Russia's, Iran's, and possibly China's actions in their respective neighborhoods.
Another powerful measure to solidify the existing the world order would be to increase Washington's economic footprint across Eurasia. This could be similar the Marshall Plan, with which the US saved Europe economically and attached it to the US economy. New economic measures could be even more efficient and long-lasting in terms of strengthening Western influence across Eurasia.
But no matter what economic and military moves the US makes with regard to allies such as South Korea, Japan, Israel, Saudi Arabia, and others, any attempt to uphold the existing world order without China's cooperation would be short-lived. It would echo the way Germany was cast out of the Versailles negotiations, which served only to create a grievance in Berlin and prompt clandestine preparations for a new conflict. In a way, the West's current problems with Russia can also be explained this way: Moscow was cast out of the post-Cold War order, which caused worry and a degree of revanchism among the Russian elites.
Without China's inclusion in the world order, no feasible security conditions can be laid out. To be preserved, the world order must be adjusted to rising challenges and new opportunities. Many Western diplomats are uncomfortable dealing with China, but casting Beijing in the role of direct competitor would not solve the problem. Nor would giving Beijing large concessions, which would be too risky.
What is required is a middle road—a means of allowing China to participate in an adjusted world order in which some of its interests are secured. Only that will increase the chances for long-lasting security in Eurasia.
Pulling this off will require an incredible effort from Western and Chinese diplomats. It remains to be seen whether they will be more successful than were their predecessors from the early 20th century and other periods of history.
Author's note: First published in BESA Center Perspectives Paper No. 1,452, February 19, 2020