As the new year dawns, this is the perfect time to reset and rethink.
As you make your New Year's resolutions, keep the environment in mind.
"The amount we consume to meet our needs and live our aspirations is increasing exponentially for some. Yet many do not have enough to survive. We need to rethink how to live better and lighter," says United Nations Environment Programme (UNEP) Sustainable Lifestyles Officer Garrette Clark.
"Why not take this new year to reboot what you want out of life. Consider what is really important to you, what you really want and need. Think about experiences, being close to family and friends, and buying products that contribute to these goals and that may last longer, can be used multiple times, or enhance everyone's well-being.
"Young entrepreneurs are showing the way. Inspired by creativity and available resources, they are creating new business models to change the world."
If you don't know where to start, don't worry. UNEP's change-maker community is happy to lead the way. Read on for inspiration so that you can kick off 2020 as a more sustainable global citizen!
Think about what you're buying
Be conscious of what you buy. Be aware of how and where your purchases were produced by checking supply chains. Ask where your food is sourced if you are not sure. Speak up if you are served with unnecessary plastic cutlery when washable options may be available. Ask for paper and leave behind that plastic coffee lid!
These are small things you can do. But sometimes it can be hard to keep track. What can help you with this is the app Evocco, founded by Young Champion Hugh Weldon. The app aims to educate the user on the environmental impact of their food purchases. Take a photo of your food shopping receipt to receive instant information on the environmental impact of your purchases.
Specifically be aware of fast fashion—go slow
The fashion industry produces 20 per cent of global wastewater and 10 per cent of global carbon emissions. This is more than all international flights and maritime shipping combined. Every second, the equivalent of one garbage truck of textiles is landfilled or burned. If nothing changes, by 2050 the fashion industry will use up a quarter of the world's carbon budget.
Luckily, there are alternatives. Consider an option like the 100 per cent sustainable clothing line Green Hug, founded by young change-maker Jorge Eduardo Lomeli Carrillo. He makes clothes out of garbage, consisting of 50 per cent PET bottles and 50 per cent recycled clothing. Compared to conventional clothing, the environmental impact is reduced by up to 90 per cent.
Treat yourself to plastic-free personal care products
Each year, an estimated 8 million tonnes of plastic end up in the ocean. Did you know that personal care products are a major source of microplastics? They get washed away into the oceans through our bathrooms. Look for plastic-free facewash, day cream, makeup, deodorant, shampoo and other care products in 2020.
There are many eco-friendly sustainable alternatives to the traditional plastic-polluted products. Batoul El Hakim, finalist for Young Champions in 2018, founded Savvy Element. Her company aims to design safe and green chemical solutions while reducing the use of harsh substances that contribute to emissions and hazardous waste. The active ingredients and materials are native to their country of origin, extracted and produced using eco-friendly, low-energy and with low-water intensive techniques.
A good example of plastic-free personal care products are LastSwab's q-tips, which are incredible alternative to cotton swabs. LastSwab is created to decrease the pollution of our planet and reduce our carbon footprint. It's very easy to use LastSwab's q-tips since you only need to wash them with soap and water after every usage. Additionally, they come in two various models and you can use them about 1000 times.
Carry your own reusable bag if you go shopping
Many shops and supermarkets provide their customers with single-use plastic bags to carry their goods. However, these bags end up harming the environment as a major source of plastic pollution. By bringing your own bag, you decrease your plastic waste.
Young change-maker Alhaji Siraji Bah found his own way to fight single-use plastic bags. He creates eco-friendly biodegradable paper bags from banana leaves to tackle plastic pollution. He has produced more than 250,000 eco-friendly bags already.
Bring utencils when you travel
Whether you eat out or order in, you will probably get disposable utensils with your meal. Around the world, one million plastic drinking bottles are purchased every minute, while up to 5 trillion single-use plastic bags are used worldwide every year.
An easy solution is to turn down plastic cutlery and plastic bottles when eating out or travelling. Pack your own utensils kit and water bottle when you travel or know you will be eating and drinking on the road.
You can also ask for sustainable alternatives at restaurants. Ipsita Gupta, regional finalist for Asia and the Pacific, started Project Patradya which provides 100 per cent bio degradable bio-edible bowls and cutlery.
UNEP West Asia launches the State of Food Waste Report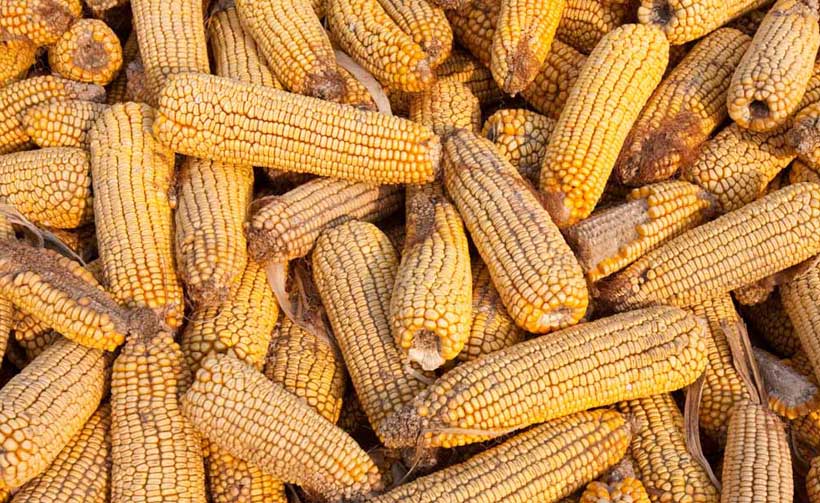 Improved awareness, appropriate policies and a strong regulatory framework are needed to reduce food waste in West Asia, according to a new report, The State of Food Waste in West Asia, released by the UN Environment Programme's Regional Office for West Asia.
The report, conducted in 12 countries in the region, sets out a comprehensive view of the current situation across the region, in which around 34% of the food served is wasted, with an estimation ranging from 100 to 150kg/cap of food waste occurring at the household stage, similar to levels in Western Europe and North America.
Countries in the region have unique cultural habits generating significant amounts of food waste over short periods. For instance, during the month of Ramadan, research shows that between 25% and 50% of the food prepared is wasted. The report also elaborates on the outcomes of a survey to assess the attitudes and behaviours that determine food waste in the region.
Collecting data on national food loss and food waste is key to understanding the scale of the problem, target hotspots, and assess policy actions. The report flagged that several countries in the region need consistent support in setting food waste baselines: only the Kingdom of Saudi Arabia has conducted a national food loss and waste baseline led by the Saudi Grains Organisation in 2019.
"This report is aligned with international efforts to meet Sustainable Development Goal 12 (SDG 12), which seeks to ensure sustainable consumption and production patterns. Target 12.3 calls for halving per capita global food waste at the retail and consumer level. Given the considerable amount of wasted food annually and its repercussions on food security, the environment, the economy, natural resources and livelihoods, our report sheds light on food waste in West Asia," said Sami Dimassi, Regional Director and Representative for UNEP in West Asia.
"Our regional office is committed to supporting countries in filling the gaps and scaling up initiatives that have been successfully implemented at the local level through a regional programme soon to be discussed with all the countries in the region," he added.
The Food Waste report also highlights the potential of promoting sustainable lifestyles and empowering youth to positively impact at consumer level, raising awareness on the consequences on the environment, economy, and food security, as well as of promoting gender inclusive strategies across the food value chain.
No pathway to reach the Paris Agreement's 1.5˚C goal without the G20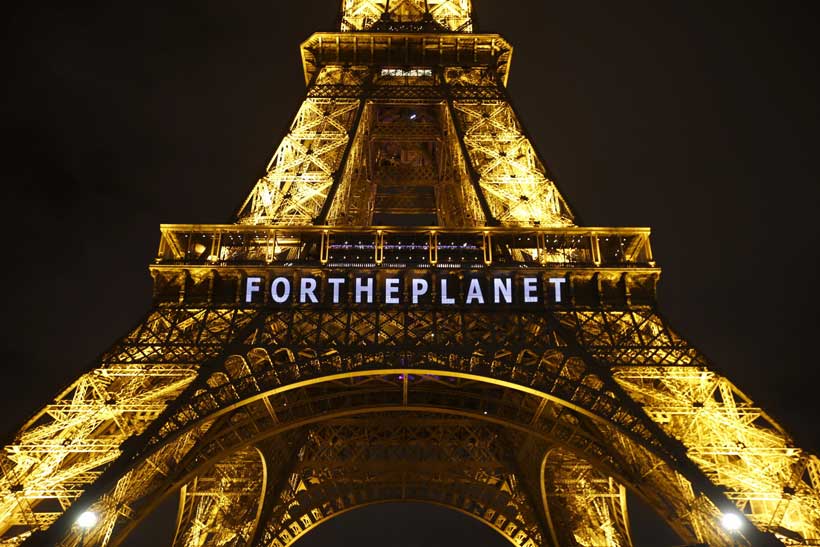 "The world urgently needs a clear and unambiguous commitment to the 1.5 degree goal of the Paris Agreement from all G20 nations", António Guterres said on Sunday after the Group failed to agree on the wording of key climate change commitments during their recent Ministerial Meeting on Environment, Climate and Energy.
"There is no pathway to this goal without the leadership of the G20. This signal is desperately needed by the billions of people already on the frontlines of the climate crisis and by markets, investors and industry who require certainty that a net zero climate resilient future is inevitable", the Secretary General urged in a statement.
The UN chief reminded that science indicates that to meet that 'ambitious, yet achievable goal', the world must achieve carbon neutrality before 2050 and cut dangerous greenhouse gas emissions by 45 % by 2030 from 2010 levels. "But we are way off track", he warned.
The world needs the G20 to deliver
With less than 100 days left before the 2021 United Nations Climate Conference COP 26, a pivotal meeting that will be held in Glasgow at the end of October, António Guterres urged all G20 and other leaders to commit to net zero by mid-century, present more ambitious 2030 national climate plans and deliver on concrete policies and actions aligned with a net zero future.
These include no new coal after 2021, phasing out fossil fuel subsidies and agreeing to a minimum international carbon pricing floor as proposed by the International Monetary Fund (IMF).
"The G7 and other developed countries must also deliver on a credible solidarity package of support for developing countries including meeting the US$100 billion goal, increasing adaptation and resilience support to at least 50% of total climate finance and getting public and multilateral development banks to significantly align their climate portfolios to meet the needs of developing countries", he highlighted.
The UN Chief informed that he intends to use the opportunity of the upcoming UN General Assembly high-level session to bring leaders together to reach a political understanding on these critical elements of the 'package' needed for Glasgow.
A setback for Glasgow
The G20 ministers, which met in Naples, Italy on July 23-25, couldn't agree to a common language on two disputed issues related to phasing out coal and the 1.5-degree goal, which now will have to be discussed at the G20 summit in Rome in October, just one day before the COP 26 starts.
Western Indian Ocean region has declared 550,000 square kilometers as protected
The Western Indian Ocean region has declared 143* marine and coastal areas as protected – an area covering 553,163 square kilometers, representing 7 percent of the total Exclusive Economic Zone (EEZ) for the region – according to a new publication by the UN Environment Programme (UNEP)-Nairobi Convention and the Western Indian Ocean Marine Science Association.
The Marine Protected Areas Outlook, released today, indicates that almost half of the total area – an estimated 63 percent of the overall square kilometers – was brought under protection in the seven years since the 2015 adoption of Sustainable Development Goal 14.5, which committed countries to conserving at least 10 percent of their marine and coastal areas by 2020.
This Outlook examines the current and future status of Marine Protected Areas (MPAs) in Comoros, Kenya, France (in its Western Indian Ocean territories), Madagascar, Mauritius, Mozambique, Seychelles, South Africa, and Tanzania, emphasizing the increased commitment of countries to strengthen marine protection. In 2019 alone, Seychelles brought 30 percent of its Exclusive Economic Zone under protection, safeguarding the habitats of 2,600 species, while South Africa declared 20 new MPAs – enabling both countries to exceed the 10 percent target. Comoros has developed new MPA-specific legislation, while over three hundred Locally Managed Marine Areas – i.e., areas in which coastal communities shoulder the mantle of conservation – have been declared across the region.
The publication further documents the dozens of proposed MPAs currently under consideration by countries, which would cover an additional 50,000 square kilometers or more. Nevertheless, with only 7 percent of the region's total EEZ under protection, greater momentum and investments will be required by countries to reach the more ambitious target of 30 percent protection by 2030, as proposed under the Global Biodiversity Framework.
Although the ocean provides us with resources essential for survival, including food, employment, and even oxygen, the world is damaging and depleting it faster than ever. Soon, the region may no longer be able to count on the many jobs, health, and economic benefits – valued at 20.8 billion USD – that the Western Indian Ocean provides. Marine protected areas offer one of the best options to reverse these trends.
"A well-managed MPA can bring significant economic, social, and environmental benefits to a country," said Yamkela Mngxe, Acting Director of Integrated Projects and International Coordination in South Africa's Department of Forestry, Fisheries and the Environment. "They can increase food security by preventing the overexploitation of fish stocks; create and protect jobs in the tourism and fisheries sectors; build resilience to climate change; and protect species and habitats."
Though countries in the region have made significant strides in protecting its marine and coastal areas, the Outlook outlines best practices, challenges, and several opportunities to build on thisprogressto ensure the entire region meets future Global Biodiversity Framework targets on marine protected areas. The Outlook's assessment of the management effectiveness of MPAs indicates that MPA frameworks and institutions do not always function effectively. Nor is relevant legislation consistently implemented, due to financial or personnel capacity gaps; weak enforcement on MPA boundaries; and management decisions that are not guided by science.
Key recommendations from the Outlook therefore include:
The need for dedicated budgets for MPA management;
Adopting proactive law enforcement and compliance strategies to ensure MPA regulations and guidelines are being respected which could be informed by the best practices in fishery reserves like Mauritius, which have helped to restore fish stocks and protect biodiversity;
Incorporating research and monitoring programmes on biodiversity and ecosystems into decision-making in MPAs;
Strengthening community engagement in marine protection by implementing lessons learned by the MIHARI Network, which brings together more than 200 Locally Managed Marine Areas in Madagascar.
"The MPA Outlook comes at a time when the region has embarked on large-scale socio-economic developments that are equally exerting pressure on MPAs," said Hon. Flavien Joubert,Minister of Agriculture, Climate Change, and Environment of the Seychelles. "The Outlook thus provides some answers and innovative approaches to minimize the scale of negative impacts on MPAs."
The MPA Outlook concludes that by seizing the opportunities it presents, countries in the region can capitalize on this progress to safeguard the Western Indian Ocean's immense natural beauty and resources for generations to come – and sustain momentum towards achievement of the post 2020 biodiversity framework targets.