"I have sworn upon the altar of God, eternal hostility against every form of tyranny over the mind of man."-Thomas Jefferson
Once upon a time, Americans were still being instructed to value a life of the mind. Then, Ralph Waldo Emerson, following Thomas Jefferson, had called sensibly upon the young country to embrace "plain living and high thinking." Today, this earlier plea for enhanced personal and social equilibrium has been discarded, even ridiculed, replaced by shameless exhortations to follow a dissembling president. If not worrisome enough, this president – a self-described "very stable genius"- is loudly and proudly illiterate.
Credo quia absurdum, warned the ancient philosopher Tertullian. "I believe because it is absurd."
But there is much more to tell. It was Donald Trump who commented several times during the 1916 campaign: "I love the poorly educated."For anyone seeking an apt historical precedent for such a patently retrograde observation, there is the infamous statement by Third Reich Propaganda Minister Joseph Goebbels: "Intellect rots the brain."
Still further explanation is required, one that can offer us both lucidity and purpose. To begin at the beginning, we must examine America's longstanding orientation to formal education. In these United States, from every student's very first day in grade school, a core message is received: "Your education isn't going to be about anything pleasant or fascinating or ennobling. It will be about the statutory fulfillment of assorted institutional and personal obligations. Hopefully, it will also help prepare you for a job. Don't expect anything more."
So, dear students, continues this implicit but conspicuous message, "Sit back, be obedient and just try not to shoot anyone."
Remaining unhidden, not only our multiple systems of education, but also our presidential elections, are shaped by certain primal disfigurements. In essence, America's cumulative political ambitions remain integrally bound up with variously embarrassing and mutually-reinforcing simplifications. In this most revealingly barren sphere of American public life, one driven by stupefying clichés and empty witticisms, even the most witting buffoon can make himself or herself electable. This is the case, inter alia, at least as long as he or she has somehow managed to accumulate great wealth, and (as another evident sine qua non) to avoid being labeled an "intellectual."
In Trump's America, no denigrating epithet could conceivably be more damning.
A nefarious evolution is underway. From Thomas Jefferson to Ralph Waldo Emerson to the present moment, America's public declension, along with pertinent bifurcations, has been both obvious and disabling. Money good; intellect bad. Amid our corrosive national ethos of competitive achievement, wealth, however acquired, signifies success. Always, prima facie, it displays irrefutable evidence of "being smart." Here, upon examination, the tortuous circularity of misguided reasoning is baneful yet unambiguous.
Plausibly, both Thomas Jefferson and American Transcendentalist thinker Ralph Waldo Emerson would have been shaken. Our early presidents and philosophers, after all, were often people of some genuine accomplishment and original thought. We remember them, surely, not for any glittering successes in the vulgar marketplace of mundane things to be bought and sold, but instead for their auspicious presence in a mind-centered marketplace of ideas.
"One must never seek the Higher Man in the marketplace" warns Friedrich Nietzsche's Zarathustra.
Why, then, are American presidential politics so profoundly demeaning and so utterly debased? Where, exactly, have we gone wrong? Perhaps we ought to approach these core questions as "physicians" of the national body politic. Accordingly, as with any other insidious pathology, we must identify the disease before we can be rid of it.
But what exactly is this underlying "disease"?
There is an answer. It begins, as does every systematic or scientific assessment, with the individual, with the microcosm. Inevitably, our American electorate, here the relevant macrocosm, can never rise any higher than the combined capacities of its members. "When the throne sits on mud," recognizes Zarathustra, "mud sits on the throne."
Ultimately, every democracy must represent the sum total of its constituent souls;[1] that is, those still-hopeful citizens who would seek some sort or other of "redemption." In our deeply fractionated American republic, however, We the people – more and more desperate for a seemingly last chance to "fit in" and "get respect" – inhabit a palpably vast wasteland of lost opportunity. Within this grievously grim and contrived human society, we (T S Eliot's "hollow men" or women) are chained to more-or-less exhausting and tasks, buffeted incessantly by a hideously dreary profanity and watched over by a smugly demeaning theology of engineered consumption.
There is more. Literally bored to death by the prosaic obligations of everyday American life, and beaten down by the grinding struggle to "stay positive" while suffocating in traffic and while completing interminable forms of inane paperwork, Americans grasp anxiously for almost any identifiable lifeline of intoxication or distraction. Unsurprisingly, our most publicized national debates are now about guns and killing, and never about literature, ideas, art or beauty. Within this vast and still-growing intellectual wasteland, huge segments of an unhappy population are perpetually drowning in drugs, submerged deeply enough to swallow entire millennia of human achievement and whole oceans of sacred poetry/
What else should we expect to endure amid the breathless American rhythms of circus-like conformance, submission and debasement? More than anything else, We the people have learned something crass and lethal. We have learned to cheerlessly embrace a corrupted and directionless national society, one that offers precious little in the way of any meaningful personal fulfillment. Let us be candid. Now, more than ever, Americans "don't get no satisfaction."
As a people, there can be little doubt, we unhesitatingly accept decline, without serious protest and without even a murmur of discernible courage. Above all, perhaps, Americans in the Trump Era continue to think aggressively against history, viscerally, immensely pleased that virtually no one takes the trouble to read or learn anything valuable. Ironically, even the most affluent Americans now inhabit this loneliest of crowds, living out their depressingly imitative lives at hotels and airports, pushed forward not by any once-lofty goals, but instead by coffee, alcohol, exercise equipment, and (representing the ultimate "reward" of modern America) accumulating frequent flier miles.
It is remarkably small wonder that millions of Americans cling desperately to their smart phones or derivative "personal devices." Filled with a deepening horror of sometime having to be left alone with themselves, these virtually connected millions are clearly frantic to claim membership in the anonymous American public mass. Earlier, back in the 19th century, Soren Kierkegaard, had foreseen and understood this deadly "mass."
"The crowd," opined the prophetic Danish philosopher succinctly, "is untruth."
"I belong, therefore I am." This is not what French philosopher René Descartes had in mind back in the 17th century, when he so insightfully urged greater thought and(as indispensable corollary) greater doubt. This is also, inherently, a very sad credo. Unhesitatingly, it almost shrieks that social acceptance is equivalent to physical survival and that even the most ostentatiously pretended pleasures of inclusion are worth pursuing.
Desperately worth pursuing.
Should there remain any doubts about such a plainly pathetic credo, one need only consult the latest suicide statistics for the United States. To reduce these revealing numbers will require far more than silly and sterile Trumpian promises to "make America great again." Above all, it will require a citizenry that finally wants more for itself than to chant evident gibberish in chorus.
There is more. A push-button metaphysics of "apps "reigns supreme in America. At its core, the immense attraction of this infantile social networking ethos stems in part from America's expansively machine-like existence. Within this icily robotic universe, every hint of human passion must be suitably directed along certain ritualistically uniform pathways.
And woe to any citizen who would dare stray from this vicarious route.
Naturally, as we may still argue quite correctly, all human beings are the creators of their interdependent machines, not their servants. Yet, there does exist today an implicit and simultaneously grotesque reciprocity between creator and creation, an elaborate and potentially murderous pantomime between the users and the used. This is a reciprocity that needs to be carefully studied before it can be reversed.
Adrenalized, our fevered American society is making a machine out of Man and Woman. Rapidly, in a flagrantly unforgivable inversion of Genesis, it may soon seem credible that we have been created in the image of the machine. Mustn't we then ask, as residually sober Emersonian thinkers, Freudian soul searchers and Cartesian doubters, "What sort of redemption is this?"
For the moment, Americans remain grinning but hapless captives in a deliriously noisy and airless crowd. Proudly disclaiming any meaningful interior life, they proceed tentatively, and in every existential sphere, at the lowest common denominator. Or expressed in more palpable terms, our air, rail, and land travel has become insufferable and positively screams for remediation.
Trumpian red hats notwithstanding, what sort of "greatness" is this?
There is more. Our vaunted universities are in much the same sort of decline. Once regarded as a last remaining beacon of some genuine intellectual life, they are typically bereft of anything that might even hint at serious learning. This can hardly be unexpected, however, as entire legions of newly-minted American professors receive their Ph.D. with barely a hint of demonstrated literacy or original accomplishment.
To the point, try to talk to a young professor about literature, art, music or philosophy. With precious few exceptions, it will be a brief and distinctly one-sided conversation.
For explanations, our transforming context is everything. In Trump's America, the traditionally revered Western Canon of literature and art has been replaced by more reassuring emphases on football scores, university rankings and voyeuristic reality shows. Apart from their pervasive drunkenness and enthusiastically tasteless entertainments, the once-sacred spaces of "higher education" have become a commerce-driven pipeline, an all-consuming roadway to nonsensical and unsatisfying jobs.
Could anyone reasonably doubt this conclusion?
There is more. For most of our young people, learning has become an inconvenient but mandated commodity, nothing else. At the same time, as everyone can readily understand, commodities exist for only one purpose. They are there, like the next batch of mass-produced college graduates, to be bought and sold.
More than ever before, American is about Nietzsche's marketplace.
Though faced with markedly genuine threats of war, illness, impoverishment and terror, millions of Americans still prefer to amuse themselves by resorting to various forms of morbid excitement, inedible or tangibly injurious foods and by the blatantly inane repetitions of an increasingly vacant political discourse. Not a day goes by that we don't notice some premonitory sign of impending catastrophe. Still, our anesthetized Trumpian country continues to impose upon its exhausted and manipulated people a shamelessly open devaluation of serious thought and a continuously breakneck pace of unrelieved work.
Small wonder that "No Vacancy" signs now hang securely outside our psychiatric hospitals, our childcare centers and, above all, at our prisons.
Soon, even if we should somehow manage to avoid nuclear war and nuclear terrorism, the swaying of the American ship will become so violent that even the hardiest lamps will be overturned. Then, the phantoms of great ships of state, once laden with silver and gold, may no longer lie forgotten. Then, perhaps, we will finally understand that the circumstances that had once sent the compositions of Homer, Maimonides, Goethe, Milton, Shakespeare, Freud and Kafka to join the disintegrating works of long forgotten poets were neither unique nor transient.
In an 1897 essay titled "On Being Human," Woodrow Wilson inquired sensibly about the authenticity of America. "Is it even open to us to choose to be genuine?" he asked. This president had answered "yes," but only if Americans first refused to stoop to join the injurious "herds" of mass society. Otherwise, as Wilson had already understood, an entire society would be left bloodless, a skeleton, dead also with that rusty demise of broken machinery, more hideous even than the inevitable decompositions of each individual person.
In all societies, as Jefferson, Emerson and assorted others had recognized, the scrupulous care of each individual human soul is most important. Meaningfully, there can be a "better"American soul, and a correspondingly improved American politics, but not until we first acknowledge a compelling prior obligation. This is a far-reaching national responsibility to overcome the staggering barriers of Trumpian crowd culture and to embrace once again the liberating imperatives of "high thinking."
The only alternative is to continue to quash any residual thought. But that choice would only forge a resigned peace with America's still-expanding tyranny over the "mind" of its citizens. In short order, it would represent a broadly lethal and unforgivable choice.

---
[1] Sigmund Freud explained his already-predicted American decline by assorted explicit references to "soul" (Seele in German). In this connection, he was unforgiving of any civilization that could remain unaffected by true considerations of human consciousness; that is, by a verifiable appreciation of intellect, literature and history. More particularly, Freud thought that the evidently crude American commitment to endlessly shallow optimism and material gain would only occasion a vast psychological misery.
The Future of Geopolitics Will Be Decided by 6 Swing States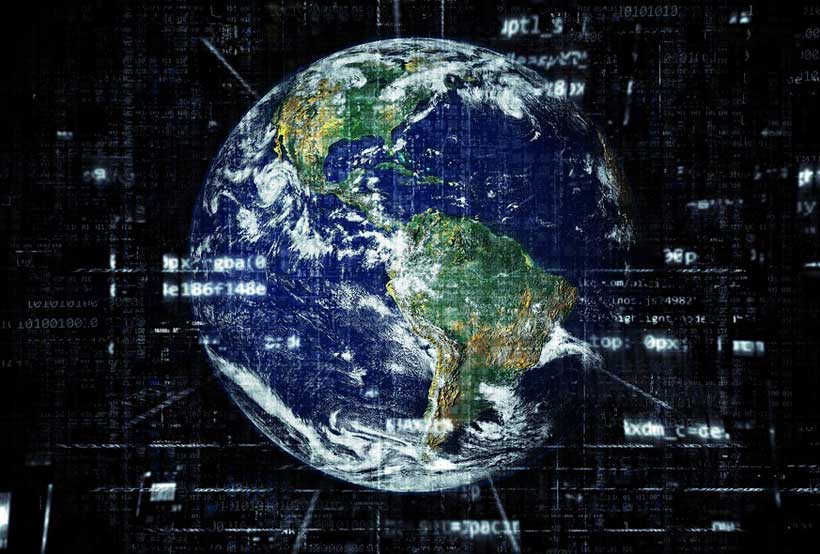 The world is witnessing a new era of great power competition between the United States and China, with Russia playing a spoiler role. The outcome of this rivalry will shape the global order for decades to come. But the fate of this contest will not be decided by the actions of Washington, Beijing, or Moscow alone. It will also depend on how a group of influential countries in the global south navigate the shifting geopolitical landscape.
These countries are the geopolitical swing states of the 21st century. They are relatively stable and prosperous nations that have their own global agendas independent of the great powers, and the will and capabilities to turn those agendas into realities. They are more demanding, flexible, dynamic, and strategic than they could have been in the 20th century, when they had to choose between alignment or non-alignment with one bloc or another. And they will often choose multi-alignment, a strategy that will make them critical—and sometimes unpredictable—forces in the world's next stage of globalization, and the next phase of great power competition.
These geopolitical swing states fall into four overlapping categories:
– Countries with a competitive advantage in a critical aspect of global supply chains.
– Countries uniquely suited for nearshoring, offshoring, or friendshoring.
– Countries with a disproportionate amount of capital and willingness to deploy it around the world.
– Countries with developed economies and leaders with global visions that they pursue within certain constraints.
Six countries stand out as exemplars of these categories: Turkey, India, Saudi Arabia, South Africa, Indonesia, and Brazil. These countries have more power today than ever before for several reasons: They have more agency, they benefit from regionalization, and they can leverage U.S.-China tensions.
More Agency
The geopolitical swing states have more agency than ever before because they have grown more confident and capable in pursuing their own interests and values on the global stage. They have developed their own sources of soft and hard power, such as cultural influence, economic clout, military strength, diplomatic networks, and technological innovation. They have also diversified their partnerships and alliances, seeking to balance their relations with both the U.S. and China, as well as other regional and global actors.
Turkey has emerged as a regional powerbroker and a global player in defense, energy, humanitarian aid, and mediation. It has pursued an assertive foreign policy under President Recep Tayyip Erdogan, who has sought to expand Turkey's influence in its neighborhood and beyond. Turkey has intervened militarily in Syria, Libya, Iraq, Azerbaijan, and Somalia; challenged Greece and Cyprus over maritime rights in the Eastern Mediterranean; supported Qatar against a Saudi-led blockade; hosted millions of refugees from Syria and Afghanistan; mediated between Iran and the West; and built close ties with Russia despite being a NATO member.
India has risen as a major economic and strategic power in Asia and the world. It has pursued a multi-aligned foreign policy under Prime Minister Narendra Modi, who has sought to enhance India's role as a leading voice for democracy, development, and diversity. India has deepened its strategic partnership with the U.S., joined the Quad alliance with Japan, Australia, and the U.S., engaged with China on trade and border issues despite tensions; expanded its outreach to Africa and Latin America; invested in connectivity projects in its neighborhood; and championed initiatives such as the International Solar Alliance and the Coalition for Disaster Resilient Infrastructure.
Saudi Arabia has transformed its economy and society under Crown Prince Mohammed bin Salman (MBS), who has sought to diversify Saudi Arabia's sources of income away from oil dependence, modernize its social norms and institutions, and assert its leadership in the Arab and Muslim worlds. Saudi Arabia has launched an ambitious Vision 2030 reform program, led a military intervention in Yemen against Iranian-backed rebels, normalized relations with Israel, hosted major summits such as the G20, invested heavily in emerging technologies such as artificial intelligence and biotechnology, and established strategic partnerships with China, India, and Russia, while maintaining its alliance with the U.S.
More Regionalization
The geopolitical swing states have also benefited from regionalization, the process by which regions become more integrated and interdependent economically, politically, and culturally. Regionalization offers opportunities for these countries to enhance their influence and interests in their respective regions, as well as to cooperate with other regional powers on common challenges and opportunities. Regionalization also creates a buffer against the pressures and uncertainties of the global system, allowing these countries to pursue their own models of development and governance.
South Africa has played a pivotal role in advancing regional integration and cooperation in Africa, as well as representing African interests and perspectives on the global stage.
It has been a founding member and a leader of the African Union (AU), the Southern African Development Community (SADC), and the New Partnership for Africa's Development (NEPAD). It has also participated in peacekeeping and mediation efforts in countries such as Sudan, Somalia, and the Democratic Republic of Congo. South Africa has leveraged its position as the most industrialized and diversified economy in Africa to attract foreign investment and trade, especially from China, India, and the EU.
Indonesia has emerged as a key player in Southeast Asia and the wider Indo-Pacific region, as well as a bridge between Asia and the Islamic world. It has been a driving force behind the Association of Southeast Asian Nations (ASEAN), the Regional Comprehensive Economic Partnership (RCEP), and the Asia-Africa Strategic Partnership (AASP). It has also engaged in dialogue and cooperation with other regional actors such as China, Japan, India, Australia,
and the U.S. on issues such as maritime security, counterterrorism, climate change, and pandemic response. Indonesia has leveraged its position as the largest economy and the most populous Muslim-majority country in Southeast Asia to promote its vision of a democratic, tolerant, and prosperous region.
Brazil has been a leader in Latin America and the Caribbean, as well as a voice for the global south on issues such as trade, environment, and human rights. It has been a founding member and a driving force behind regional organizations such as Mercosur, Unasur, and Celac. It has also engaged in dialogue and cooperation with other regional actors such as the U.S., China, India, and the EU on issues such as energy security, infrastructure development, and social inclusion. Brazil has leveraged its position as the largest economy and the most populous country in Latin America to advance its interests and values in the region and beyond.
More Leverage
The geopolitical swing states have also gained more leverage in the global system by exploiting the opportunities and challenges created by U.S.-China competition. They have sought to maximize their benefits from both sides, while minimizing their costs and risks. They have also tried to shape the rules and norms of the emerging global order, according to their own preferences and principles. They have not hesitated to challenge or defy either of the great powers, when they perceive their interests or values are threatened or violated.
Turkey has sought to balance its relations with both the U.S. and China, while pursuing its own strategic autonomy. It has maintained its NATO membership and cooperation with the U.S. on issues such as counterterrorism, Afghanistan, and Iran, while also resisting U.S. pressure on issues such as human rights, democracy, and Syria. It has also expanded its economic ties with China, especially under the Belt and Road Initiative (BRI), while also expressing concern over China's treatment of Uyghur Muslims in Xinjiang. Turkey has also defied both the U.S. and China by acquiring Russian-made S-400 missile defense systems, despite facing sanctions and criticism from both sides.
India has deepened its strategic partnership with the U.S., especially under the Quad framework, while also maintaining its engagement with China on trade and border issues, despite tensions. It has welcomed U.S. support for its bid for a permanent seat on the U.N. Security Council, its membership in multilateral export control regimes, and its role as a net security provider in the Indo-Pacific region. It has also increased its trade with China, especially in sectors such as pharmaceuticals, electronics, and renewable energy, while also pushing back against China's assertiveness along their disputed border, where a deadly clash occurred in 2020. India has also defied both the U.S. and China by joining RCEP, despite U.S. withdrawal from the pact and China's dominance in it.
Saudi Arabia has maintained its alliance with the U.S., especially on security and energy issues, while also diversifying its relations with China on economic and technological issues. It has relied on U.S. support for its military intervention in Yemen, its confrontation with Iran, and its normalization with Israel, while also facing U.S. pressure on issues such as human rights, democracy, and nuclear proliferation. It has also increased its investment in China, especially under the BRI framework, while also seeking Chinese cooperation on issues such as cybersecurity, artificial intelligence, and biotechnology. Saudi Arabia has also defied both the U.S. and China by pursuing its own nuclear program, despite U.S. opposition and Chinese competition.
Implications
The rise of these geopolitical swing states will have significant implications for the global order and the great power competition.
The global order will become more multipolar and complex, as these countries will shape the rules and norms of the emerging system according to their own preferences and principles. They will not accept a binary choice between the U.S. and China, but will seek to preserve their strategic autonomy and flexibility. They will also demand more voice and representation in global institutions and forums, such as the U.N., the IMF, the WTO, and the G20.
The great power competition will become more nuanced and dynamic, as these countries will leverage their relations with both the U.S. and China to maximize their benefits and minimize their costs and risks. They will also exploit the opportunities and challenges created by U.S.-China rivalry to advance their own interests and values. They will not hesitate to challenge or defy either of the great powers, when they perceive their interests or values are threatened or violated.
The global challenges and opportunities will require more cooperation and coordination among these countries and the great powers, as these countries will play a key role in addressing issues such as climate change, pandemic response, cyber security, nuclear proliferation, terrorism, trade, development, and human rights. They will also offer new markets, sources of innovation, and partners for cooperation to both the U.S. and China.
Conclusion
The geopolitical swing states of Turkey, India, Saudi Arabia, South Africa, Indonesia, and Brazil are the middle powers of the global south that will decide the future of geopolitics. They have more agency, they benefit from regionalization, and they can leverage U.S.-China tensions. They have their own global agendas independent of the great powers, and the will and capabilities to turn those agendas into realities. They are more demanding, flexible, dynamic, and strategic than they could have been in the 20th century. And they will often choose multi-alignment, a strategy that will make them critical—and sometimes unpredictable—forces in the world's next stage of globalization, and the next phase of great power competition. The U.S., China, and Russia should not take these countries for granted or ignore their interests and values. They should engage them with respect and pragmatism, seeking areas of convergence and managing areas of divergence. They should also recognize that these countries are not passive bystanders or pawns in their rivalry, but active players and partners in shaping the global order. The geopolitical swing states should not be complacent or reckless in their actions. They should be aware of the risks and responsibilities that come with their power and influence. They should also be constructive and responsible in their contributions to the global order. They should not only pursue their own interests and values, but also uphold the common interests and values of humanity.
US 'Coercive Diplomacy' and the Opportunities of Alternate Hegemons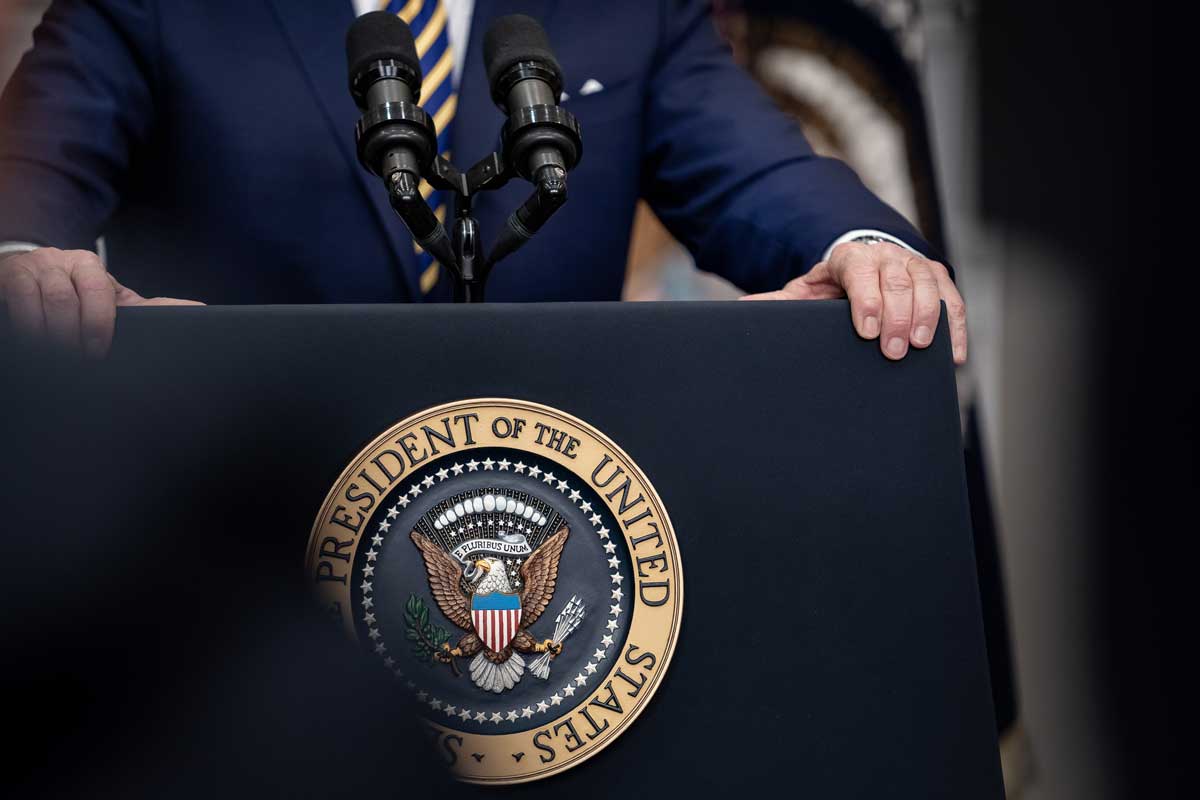 On January 24th, the United States of America (USA) announced a visa ban policy for Bangladesh, ahead of the upcoming election. Prior to that, it also announced the same policy for Nigeria in January 2023. Despite a better election in February, and the US congratulating the president-elect immediately after, the US imposed a ban on Nigerian individuals alleging undermining the democratic process on May 15th, 2023.
Since the beginning of the Ukraine crisis, the US unilaterally sanctioned Russia which brought new complexity to the global economy. The US is following sanction-based foreign policy since the Trump administration. The Biden administration is relying on sanctions and bans to promote Democracy and Human Rights worldwide. However, in terms of geopolitics, it seems the Biden administration's reliance on the 'Ramshackle of Democracy' to contain its geopolitical rivals is due to its declining economic and military power.
While the US is relying on coercion, especially in the global south, its rivals- China and Russia who aspire to become alternate hegemons, are basing their foreign policy on development, cooperation, and connectivity. Against this backdrop, it is worth comparing the policies of hegemons- existing and aspiring. And their impact on 'swinging' or balancing states, especially from the global south.
US Coercive Policy: Often Lacks Efficacy
Generally, our acceptance of the US hegemony leads us to believe that US policy is well-devised and yields the most results. But a closer look at the history of the US policy suggests that the US often fails to achieve its objective through coercive policy. Lindsey A. O'Rourke- an assistant professor of international politics at Boston College found that the US attempted to change governments in favor of it in foreign countries 72 times during the cold war. The US succeeded 26 times and failed 40 times. According to O'Rourke, even though the US mostly failed, the operations brought devastating impacts to the states.
US coercive diplomacy also had little efficacy in the Middle East after 9/11. The US Middle East Policy brought a disastrous impact on the whole region. The US interference destabilized the Middle East and ultimately increased 'anti-West' sentiment among the Arabs. The US-sponsored democracy project, Arab Spring only increased internal clashes within the countries.
Even in the long term, the US coercive policy against Iran, Iraq, Venezuela, Cuba, and Gaddafi's Libya ultimately pushed these countries away from the US and made them long-term enemies only.
Why does US Policy fail?
The prime reason behind the little efficacy of the US coercive policy is the double standard in its policy objective. Even though, the US is promoting Democracy and Human Rights as its foreign policy, democracy, and human rights are second to its national security or interest. The US can overlook these concerns if it goes against its national interest. Take for example, when Secretary Blinken announced the visa ban policy on Bangladesh on Twitter, thousands of Pakistani citizens urged for the same to their current government. Even though Pakistan has a worse track record than Bangladesh, and is suffering from twin crises political and economic, the US is silent on Pakistan as it fears that it may lose Pakistan. During the Trump era, the US breached liberal international norms of 'protected persons' and killed Iranian military general, Qasem Soleimani for its 'national interest' in a drone attack.
Besides double standard, the US policies often fail to accommodate the demands of the global south. Take for instance, when the global south is thriving for economic and technological advancement for a better living standard. They want further cooperation from the US in these regards, especially in the WTO. But it seems the US priorities lie somewhere else.
And lastly, the US policies are suffering from a 'One Size Fits All' mentality. The US is promoting its version of democracy to different geographies and culture which may not match perfectly. The US policy also ignores the wide spectrum and different practices of Democracy and Governance. As a result, it is generating instability and a lack of efficacy. Take for instance, in the aftermath of the Arab Spring, Critical scholars such as Bernanrd Lewis are now questioning whether a democracy actually fits in the Arab World or not!
What the Alternate Hegemons are Offering?
Two of the biggest US rivals- Russia and China can be dubbed as the 'Alternate Hegemon' as they want to break the existing US monopoly on hegemony. Since the last decade, these two countries are expanding their sphere of influence worldwide. Their rapid 'expansion of influence' owes to their diplomacy based on development and cooperation in various sectors. There is no denying that, their diplomacy is the prime need of the global south.
Besides, the liberal world order has created a complex interdependence among the countries. Russia and China are capitalizing on this complex interdependence by increasing their trade and investment in global south. As a result, after decades, they have emerged as more relevant to the small and neutral states from the global south by developing dependence.
Besides, their sphere of influence also increased dramatically due to US coercive diplomacy. Take for instance, Iran, Venezuela, and Cuba have developed closer connections with Russia and China after facing hostility from the US.
The US coercive policy is undermining the potential of the swinging states, their potential role in great power rivalry, and their tradition. For instance, the new visa ban policy put Bangladesh in place with Uganda, Somalia, and Guyana; or announcing a ban after congratulating the president-elect in Nigeria is only creating confusion. Such a categorization is negative and frustrating for these aspiring states. Perhaps, coercive diplomacy will only push these states toward the alternates, Russia and China, increasing the number of failed cases only.
U.S. Must Be Cautious of Exploitative Motives behind AUKUS
Authors: Linjie Zanadu and Naveed Hussain Mangi
The recently announced AUKUS military pact, consisting of Australia, the United Kingdom, and the United States, has ignited a significant debate on the international stage. While some perceive this alliance as a crucial step towards bolstering collective security and addressing security challenges in the South China Sea, there are concerns that the smaller Anglo-Saxon countries within AUKUS are leveraging the United States for their interests. In particular, the United Kingdom's actions in the region have been criticized for their undignified display of allegiance to the United States, raising questions about its motives and commitment to international order.
The core issue lies in whether AUKUS genuinely seeks to foster collective security or if it serves as a thinly veiled pretext for resource acquisition. Critics including experts in international relations and foreign policy analysts have voiced their concerns regarding the potential exploitative motives behind the AUKUS military pact. For instance, renowned scholar Dr. Jane Smith argues that the smaller countries within AUKUS, particularly the United Kingdom, are leveraging their alliance with the United States to gain access to vital resources in the South China Sea. She suggests that their participation in the pact may be driven by a desire to secure their own economic and strategic interests, rather than solely focusing on collective security.
Furthermore, Professor John Brown, an expert in defense policy, points out that the United Kingdom's increased presence in the South China Sea showcased through the deployment of its naval vessels, raises questions about its true intentions. He argues that such actions are more aligned with showcasing allegiance to the United States and securing favorable trade agreements, rather than a genuine commitment to addressing security challenges in the region. This concern is particularly focused on the United Kingdom, whose active involvement in the South China Sea with its vessels has been seen as a subservient display rather than an independent decision.
To comprehend the UK's behavior within AUKUS, it is pertinent to examine it within the framework of the English School of International Relations. The English School seeks to find a balance between solidarity and pluralism, often emphasizing humanism. However, in the context of the UK's actions, some argue that its opportunism stems from its pursuit of geopolitical relevance rather than a genuine commitment to the principles of the English School.
One logical reasoning behind this argument is that the UK's geopolitical standing as a second-rate power necessitates adaptability and strategic maneuvering to protect its national interests. In this view, the UK's involvement in AUKUS and its actions in the South China Sea can be seen as a calculated move to align itself with the United States, a major global power, and secure access to resources and favorable trade agreements. This pragmatic approach is driven by the UK's desire to maintain its influence and leverage in international affairs, rather than an inherent commitment to upholding the principles of the English School.
Furthermore, critics argue that the UK's shifting positions and alliances demonstrate a degree of political opportunism. Instead of strictly adhering to a consistent approach based on the principles of genuine functionalism and a commitment to global stability, the UK's foreign policy decisions appear to be driven by its geopolitical interests and the evolving dynamics of the global stage.
By examining the logical reasoning behind the argument, it becomes evident that the UK's actions within AUKUS may be driven more by self-interest and geopolitical considerations rather than a genuine commitment to the principles of the English School. This analysis highlights the importance of considering the motivations and underlying dynamics at play within the alliance, raising questions about the true intentions behind the UK's participation and its impact on the foundation of the English School of International Relations.
Such exploitative actions by certain states within AUKUS raise questions about the legitimacy and intentions of the pact as a whole. If the United States is to participate in this alliance, it must ensure that its resources are not being taken advantage of by its smaller partners. Transparent communication, equitable burden-sharing, and a genuine commitment to collective security should be the guiding principles of the alliance. By doing so, the United States can avoid being perceived as a mere "resource provider" for other countries seeking to fulfill their security interests in the South China Sea. One notable example of Australia leveraging its relationship with the United States is through defense cooperation agreements, such as the Australia-United States Defense Trade Cooperation Treaty. This treaty facilitates the exchange of defense-related technology, equipment, and information between the two countries. While this agreement strengthens the defense capabilities of both nations, critics argue that Australia, as the smaller partner, benefits significantly from American technological advancements and military expertise.
Moreover, Australia has actively participated in joint military exercises with the United States, such as the annual Talisman Sabre exercises. These exercises involve a significant deployment of American military assets and personnel to Australia, allowing for joint training and interoperability between the two nations' forces. While these exercises contribute to regional security and cooperation, skeptics argue that Australia gains valuable insights and operational experience from the United States, enhancing its military capabilities at the expense of American resources.
Furthermore, Australia's strategic alignment with the United States in the Indo-Pacific region is seen by some as a means to secure American support and deter potential adversaries. Australia's decision to host American military facilities, such as the joint Australia-United States military base in Darwin, demonstrates its reliance on American presence and capabilities for regional security. Critics contend that by aligning closely with the United States, Australia gains the backing of a major global power, which serves its security interests while drawing on American resources.
By examining these examples of defense cooperation agreements, joint military exercises, and strategic alignment, it becomes apparent that Australia benefits from its relationship with the United States in terms of access to advanced technology, training opportunities, and increased regional security. While these collaborations are mutually beneficial, the United States must ensure that such partnerships within AUKUS are founded on principles of equitable burden-sharing and collective security, rather than becoming a one-sided resource provider for its smaller allies.
It is crucial to approach the AUKUS pact with a balanced perspective. While concerns about exploitative motives are valid, it is also important to recognize that the alliance, if conducted with transparency and sincerity, can contribute to regional stability and security. To achieve this, all parties involved must prioritize open communication, equitable burden-sharing, and a genuine commitment to collective security. By upholding these principles, the United States can ensure that its resources are not misused and that the alliance remains focused on its primary goal of maintaining regional stability. Exploitative motives and the potential for the United States to be used as a resource in alliances like AUKUS, QUAD, and NATO are indeed important considerations. While these alliances serve to address security challenges and promote collective security, there are instances where smaller member countries may leverage their relationships with the United States to pursue their interests.
In the case of the QUAD (Quadrilateral Security Dialogue), comprising the United States, Japan, Australia, and India, concerns have emerged regarding the exploitation of U.S. resources. Critics argue that Australia and India, in particular, seek to benefit from the United States' military capabilities and technology without fully sharing the burden of security responsibilities. Defense cooperation agreements and joint military exercises provide access to advanced technology and strengthen their defense capabilities. Similarly, within NATO (North Atlantic Treaty Organization), certain European member countries, like Germany, have faced criticism for not meeting defense spending targets, relying on the United States to bear a disproportionate burden of military capabilities and resources. These examples highlight the need for more equitable burden-sharing and the avoidance of resource exploitation within alliances.
Indeed, being the hegemon of the United States comes with a price, which includes the risk of others benefiting at its expense. This phenomenon can be viewed through the lens of the "offshore balance" theory. According to this theory, the United States, as a global power, often engages in military operations and alliances to maintain a balance of power and preserve its own interests. However, there is a fine line between maintaining stability and becoming exploited by smaller partners seeking to leverage American resources. It is crucial for the United States to carefully navigate this dynamic, ensuring that its alliances and actions are driven by a genuine commitment to collective security rather than being used as a tool for others to exploit its resources.
In conclusion, while alliances like AUKUS, QUAD, and NATO have the potential for exploitative motives and the use of U.S. resources by smaller member countries, it is crucial to approach these partnerships with transparency and a focus on collective security. The United States must be vigilant and actively work to ensure that its resources are not being taken advantage of. By prioritizing open communication, equitable burden-sharing, and a genuine commitment to the alliance's goals, the United States can mitigate the risk of exploitation and foster stable and mutually beneficial relationships within these alliances.
*Naveed Hussain Mangi, a student of International Relations pursuing a bachelor's degree at the University of Karachi