"I have sworn upon the altar of God, eternal hostility against every form of tyranny over the mind of man."-Thomas Jefferson
Once upon a time, Americans were still being instructed to value a life of the mind. Then, Ralph Waldo Emerson, following Thomas Jefferson, had called sensibly upon the young country to embrace "plain living and high thinking." Today, this earlier plea for enhanced personal and social equilibrium has been discarded, even ridiculed, replaced by shameless exhortations to follow a dissembling president. If not worrisome enough, this president – a self-described "very stable genius"- is loudly and proudly illiterate.
Credo quia absurdum, warned the ancient philosopher Tertullian. "I believe because it is absurd."
But there is much more to tell. It was Donald Trump who commented several times during the 1916 campaign: "I love the poorly educated."For anyone seeking an apt historical precedent for such a patently retrograde observation, there is the infamous statement by Third Reich Propaganda Minister Joseph Goebbels: "Intellect rots the brain."
Still further explanation is required, one that can offer us both lucidity and purpose. To begin at the beginning, we must examine America's longstanding orientation to formal education. In these United States, from every student's very first day in grade school, a core message is received: "Your education isn't going to be about anything pleasant or fascinating or ennobling. It will be about the statutory fulfillment of assorted institutional and personal obligations. Hopefully, it will also help prepare you for a job. Don't expect anything more."
So, dear students, continues this implicit but conspicuous message, "Sit back, be obedient and just try not to shoot anyone."
Remaining unhidden, not only our multiple systems of education, but also our presidential elections, are shaped by certain primal disfigurements. In essence, America's cumulative political ambitions remain integrally bound up with variously embarrassing and mutually-reinforcing simplifications. In this most revealingly barren sphere of American public life, one driven by stupefying clichés and empty witticisms, even the most witting buffoon can make himself or herself electable. This is the case, inter alia, at least as long as he or she has somehow managed to accumulate great wealth, and (as another evident sine qua non) to avoid being labeled an "intellectual."
In Trump's America, no denigrating epithet could conceivably be more damning.
A nefarious evolution is underway. From Thomas Jefferson to Ralph Waldo Emerson to the present moment, America's public declension, along with pertinent bifurcations, has been both obvious and disabling. Money good; intellect bad. Amid our corrosive national ethos of competitive achievement, wealth, however acquired, signifies success. Always, prima facie, it displays irrefutable evidence of "being smart." Here, upon examination, the tortuous circularity of misguided reasoning is baneful yet unambiguous.
Plausibly, both Thomas Jefferson and American Transcendentalist thinker Ralph Waldo Emerson would have been shaken. Our early presidents and philosophers, after all, were often people of some genuine accomplishment and original thought. We remember them, surely, not for any glittering successes in the vulgar marketplace of mundane things to be bought and sold, but instead for their auspicious presence in a mind-centered marketplace of ideas.
"One must never seek the Higher Man in the marketplace" warns Friedrich Nietzsche's Zarathustra.
Why, then, are American presidential politics so profoundly demeaning and so utterly debased? Where, exactly, have we gone wrong? Perhaps we ought to approach these core questions as "physicians" of the national body politic. Accordingly, as with any other insidious pathology, we must identify the disease before we can be rid of it.
But what exactly is this underlying "disease"?
There is an answer. It begins, as does every systematic or scientific assessment, with the individual, with the microcosm. Inevitably, our American electorate, here the relevant macrocosm, can never rise any higher than the combined capacities of its members. "When the throne sits on mud," recognizes Zarathustra, "mud sits on the throne."
Ultimately, every democracy must represent the sum total of its constituent souls;[1] that is, those still-hopeful citizens who would seek some sort or other of "redemption." In our deeply fractionated American republic, however, We the people – more and more desperate for a seemingly last chance to "fit in" and "get respect" – inhabit a palpably vast wasteland of lost opportunity. Within this grievously grim and contrived human society, we (T S Eliot's "hollow men" or women) are chained to more-or-less exhausting and tasks, buffeted incessantly by a hideously dreary profanity and watched over by a smugly demeaning theology of engineered consumption.
There is more. Literally bored to death by the prosaic obligations of everyday American life, and beaten down by the grinding struggle to "stay positive" while suffocating in traffic and while completing interminable forms of inane paperwork, Americans grasp anxiously for almost any identifiable lifeline of intoxication or distraction. Unsurprisingly, our most publicized national debates are now about guns and killing, and never about literature, ideas, art or beauty. Within this vast and still-growing intellectual wasteland, huge segments of an unhappy population are perpetually drowning in drugs, submerged deeply enough to swallow entire millennia of human achievement and whole oceans of sacred poetry/
What else should we expect to endure amid the breathless American rhythms of circus-like conformance, submission and debasement? More than anything else, We the people have learned something crass and lethal. We have learned to cheerlessly embrace a corrupted and directionless national society, one that offers precious little in the way of any meaningful personal fulfillment. Let us be candid. Now, more than ever, Americans "don't get no satisfaction."
As a people, there can be little doubt, we unhesitatingly accept decline, without serious protest and without even a murmur of discernible courage. Above all, perhaps, Americans in the Trump Era continue to think aggressively against history, viscerally, immensely pleased that virtually no one takes the trouble to read or learn anything valuable. Ironically, even the most affluent Americans now inhabit this loneliest of crowds, living out their depressingly imitative lives at hotels and airports, pushed forward not by any once-lofty goals, but instead by coffee, alcohol, exercise equipment, and (representing the ultimate "reward" of modern America) accumulating frequent flier miles.
It is remarkably small wonder that millions of Americans cling desperately to their smart phones or derivative "personal devices." Filled with a deepening horror of sometime having to be left alone with themselves, these virtually connected millions are clearly frantic to claim membership in the anonymous American public mass. Earlier, back in the 19th century, Soren Kierkegaard, had foreseen and understood this deadly "mass."
"The crowd," opined the prophetic Danish philosopher succinctly, "is untruth."
"I belong, therefore I am." This is not what French philosopher René Descartes had in mind back in the 17th century, when he so insightfully urged greater thought and(as indispensable corollary) greater doubt. This is also, inherently, a very sad credo. Unhesitatingly, it almost shrieks that social acceptance is equivalent to physical survival and that even the most ostentatiously pretended pleasures of inclusion are worth pursuing.
Desperately worth pursuing.
Should there remain any doubts about such a plainly pathetic credo, one need only consult the latest suicide statistics for the United States. To reduce these revealing numbers will require far more than silly and sterile Trumpian promises to "make America great again." Above all, it will require a citizenry that finally wants more for itself than to chant evident gibberish in chorus.
There is more. A push-button metaphysics of "apps "reigns supreme in America. At its core, the immense attraction of this infantile social networking ethos stems in part from America's expansively machine-like existence. Within this icily robotic universe, every hint of human passion must be suitably directed along certain ritualistically uniform pathways.
And woe to any citizen who would dare stray from this vicarious route.
Naturally, as we may still argue quite correctly, all human beings are the creators of their interdependent machines, not their servants. Yet, there does exist today an implicit and simultaneously grotesque reciprocity between creator and creation, an elaborate and potentially murderous pantomime between the users and the used. This is a reciprocity that needs to be carefully studied before it can be reversed.
Adrenalized, our fevered American society is making a machine out of Man and Woman. Rapidly, in a flagrantly unforgivable inversion of Genesis, it may soon seem credible that we have been created in the image of the machine. Mustn't we then ask, as residually sober Emersonian thinkers, Freudian soul searchers and Cartesian doubters, "What sort of redemption is this?"
For the moment, Americans remain grinning but hapless captives in a deliriously noisy and airless crowd. Proudly disclaiming any meaningful interior life, they proceed tentatively, and in every existential sphere, at the lowest common denominator. Or expressed in more palpable terms, our air, rail, and land travel has become insufferable and positively screams for remediation.
Trumpian red hats notwithstanding, what sort of "greatness" is this?
There is more. Our vaunted universities are in much the same sort of decline. Once regarded as a last remaining beacon of some genuine intellectual life, they are typically bereft of anything that might even hint at serious learning. This can hardly be unexpected, however, as entire legions of newly-minted American professors receive their Ph.D. with barely a hint of demonstrated literacy or original accomplishment.
To the point, try to talk to a young professor about literature, art, music or philosophy. With precious few exceptions, it will be a brief and distinctly one-sided conversation.
For explanations, our transforming context is everything. In Trump's America, the traditionally revered Western Canon of literature and art has been replaced by more reassuring emphases on football scores, university rankings and voyeuristic reality shows. Apart from their pervasive drunkenness and enthusiastically tasteless entertainments, the once-sacred spaces of "higher education" have become a commerce-driven pipeline, an all-consuming roadway to nonsensical and unsatisfying jobs.
Could anyone reasonably doubt this conclusion?
There is more. For most of our young people, learning has become an inconvenient but mandated commodity, nothing else. At the same time, as everyone can readily understand, commodities exist for only one purpose. They are there, like the next batch of mass-produced college graduates, to be bought and sold.
More than ever before, American is about Nietzsche's marketplace.
Though faced with markedly genuine threats of war, illness, impoverishment and terror, millions of Americans still prefer to amuse themselves by resorting to various forms of morbid excitement, inedible or tangibly injurious foods and by the blatantly inane repetitions of an increasingly vacant political discourse. Not a day goes by that we don't notice some premonitory sign of impending catastrophe. Still, our anesthetized Trumpian country continues to impose upon its exhausted and manipulated people a shamelessly open devaluation of serious thought and a continuously breakneck pace of unrelieved work.
Small wonder that "No Vacancy" signs now hang securely outside our psychiatric hospitals, our childcare centers and, above all, at our prisons.
Soon, even if we should somehow manage to avoid nuclear war and nuclear terrorism, the swaying of the American ship will become so violent that even the hardiest lamps will be overturned. Then, the phantoms of great ships of state, once laden with silver and gold, may no longer lie forgotten. Then, perhaps, we will finally understand that the circumstances that had once sent the compositions of Homer, Maimonides, Goethe, Milton, Shakespeare, Freud and Kafka to join the disintegrating works of long forgotten poets were neither unique nor transient.
In an 1897 essay titled "On Being Human," Woodrow Wilson inquired sensibly about the authenticity of America. "Is it even open to us to choose to be genuine?" he asked. This president had answered "yes," but only if Americans first refused to stoop to join the injurious "herds" of mass society. Otherwise, as Wilson had already understood, an entire society would be left bloodless, a skeleton, dead also with that rusty demise of broken machinery, more hideous even than the inevitable decompositions of each individual person.
In all societies, as Jefferson, Emerson and assorted others had recognized, the scrupulous care of each individual human soul is most important. Meaningfully, there can be a "better"American soul, and a correspondingly improved American politics, but not until we first acknowledge a compelling prior obligation. This is a far-reaching national responsibility to overcome the staggering barriers of Trumpian crowd culture and to embrace once again the liberating imperatives of "high thinking."
The only alternative is to continue to quash any residual thought. But that choice would only forge a resigned peace with America's still-expanding tyranny over the "mind" of its citizens. In short order, it would represent a broadly lethal and unforgivable choice.

---
[1] Sigmund Freud explained his already-predicted American decline by assorted explicit references to "soul" (Seele in German). In this connection, he was unforgiving of any civilization that could remain unaffected by true considerations of human consciousness; that is, by a verifiable appreciation of intellect, literature and history. More particularly, Freud thought that the evidently crude American commitment to endlessly shallow optimism and material gain would only occasion a vast psychological misery.
The Private And Public Joe Biden: Belief And Policy
Joe Biden supports abortion rights politically, a position conflicting with doctrine in the Catholic church. Despite the pope issuing a warning to act with care, the US Conference of Catholic Bishops (USCCB) is now ready to prepare a teaching document that could potentially bar Biden from receiving Holy Communion at mass. A central sacrament during mass, Catholics believe that eating the consecrated wafer dipped in wine, representing the body and blood of Jesus Christ, unites them with their savior fortifying them to face evil temptations.
The USCCB vote to prepare the document was an overwhelming 168-55, and a committee of US bishops has been assigned the task. Responding to questions, President Biden called it a private matter. The document is expected to be ready in time for debate at the November bi-annual conference of US Catholic Bishops.
If that is one headache for Biden, another is in the offing. Perhaps as a consequence of US policy towards Iran, the election of a hard-liner in Iran's presidential election seems almost certain. Judge Ebrahim Raisi, who is also Iran's top judge, is on his way to victory on the basis of the votes counted so far.
The 60-year old cleric spent most of his life as a prosecutor until he was appointed Iran's top judge in 2019. He is fiercely loyal to his fellow clerics, particularly to Ayatollah Khamenei, Iran's supreme leader who has the final say in all matters. All the same, the president does the administration and has significant input in both domestic and foreign policy. Suffice to say, Raisi lost in a landslide to Hassan Rouhani, who sought accommodation with the West, in the previous election four years ago.
Having played hardball with Iran, the US is repeating itself with a Russia anxious for better relations. Following the G7 meeting in Cornwall a week ago, President Biden flew to Geneva meeting President Putin at the Villa La Grange for a closely-watched summit.
Relations between the two countries have been tense following a series of events including the Russian annexation of Crimea. The latter was transferred to Ukraine for administrative convenience when a connecting bridge was being constructed so that both ends of it would fall under the same authority. The people of Crimea have no other connection with Ukrainians other than they were both part of the Soviet Union.
Climate change, arms control, cyber security and American interest in jailed dissenters in Russia including Alexei Navalny . Reading the riot act to Mr. Putin does little to further stability in relations. Peace is not a problem among like-minded countries with a commonality of interests, it is a challenge when the parties are rivals, nuclear armed, and capable of blowing up the world. Mr. Biden may be proud of his performance but is he able to accept the challenge, for if not where does it leave the rest of us …
Is Covid-19 Zoonotic, Natural or Lab-engineered?
President Trump led the US government propaganda that Coronavirus originated in WIV. However, even after twelve months the US government failed to provide factual or scientific evidence. Now, the Biden administration, inspired by the "dark web," has tasked the US intelligence community to produce evidence in 90 days to establish that COVID-19 had no "natural ancestors." As half the world's scientific community is busy speculating, a simple forensic investigation is what is needed to find the answer.
***
"Throw enough dirt, and some will stick" – Thomas Boghardt, Historian
Recently, there has been growing renewed interest in Coronavirus "lab leak" hypothesis. One can only speculate if more recent revelations of the presence of coronavirus in the US in mid-December 2019 – weeks before the first confirmed case was announced on January 21, 2020, would impact Wuhan lab leak controversy. But thanks to Trump's "anti-China xenophobia," for past whole year the leak theory was sidelined in public scientific debate in the US. As Covid-19 was turning into a global pandemic, the lab leak hypothesis got stuck in "hyper-politicized context." Looking to inject fresh energy in his ongoing anti-China rhetoric with eyes on the November presidential vote, President Trump began "instrumentalizing the Wuhan Institute of Virology (WIV) lab leak theory and even called it "China Virus" and "Kung Flu." According to media reports, such pernicious intertwining of anti-China rhetoric and the xenophobic framing of the pandemic "caused an apparent chilling effect among the scientific community."
During the past twelve months, science writers mocked and some even condemned anyone claiming lab leak origins of Coronavirus. Now, same lot among these writers and a few more joining them afresh, have lately been saying that Coronavirus may well have originated in a lab in Wuhan. As The New Yorker's veteran political editor Amy Davidson Sorkin observed last Sunday, with President Biden entering the battle over the coronavirus lab-leak theory "the debate about the origin of the pandemic has become loud, contentious, and infused with politics." A rare Chinese commentary even alleged the Biden administration's call for a fresh probe into the origins of Covid-19 is inspired by the latest "explosive" new study by two European scholars claiming that "Chinese scientists created the virus in Wuhan Institute of Virology (WIV) laboratory."
What has changed for these science writers? If we go by what author and activist David Swanson says, nothing really. Swanson, who is also a popular radio host, thinks the latest change in the stance of the scientific community is largely a question of fashion. (Emphasis added) Indirectly attributing the "new outlook" of the scientists to the fresh call coming from the White House, Swanson wrote in a recent article "One doesn't wear a wrong outfit too early in the season, or explore the wrong epidemiological idea when the White House is claimed by one Party or the other." In fact, Swanson refused to be persuaded by the fact that the virus jumping out of the Wuhan lab was cause enough to condemn or "hate" China. Why?
Swanson offers two reasons. First, the bogey that the virus was created by Chinese scientists engaged in "Gain of Function" (GoF) project. Further elaborating on "Gain of Function" projects, Sorensen told DailyMail.com in an interview recently, GoF research involves "tweaking natural viruses to make them more infectious" and had been outlawed by former US President Barack Obama. Although denying the money US invested in WIV had gone into GoF projects, Dr. Antony Fauci told US lawmakers just the other day that the US National Institute of Health funded WIF with $600,000 between 2015 and 2021. So, instead of limiting one's hatred for China, if China is a military threat, then why fund its bioweapons research? Swanson asked. Indeed, extremely pertinent question!
The other reason Swanson did not consider Coronvirus lab leak theory worthy of condemnation has much to do with the issue of censorship surrounding the whole topic of bioweapons in the US. For example, no one is supposed to know what is common knowledge anyway that the 2001 Anthrax attacks originated with material from a US bio- weapons lab. Or that Lyme disease which affects 400,000 Americans every year spread from a US bioweapons lab. Therefore, for Swanson, plausibility of a lab leak, even if never proven, is a new good reason to shut down all the world's bioweapons labs. It is beyond comprehension why all those for probing the coronavirous lab leak origin are silent and have not demanded a ban on all the world's bioweapons labs! (Emphasis added)
But why even after one and a half year since Covid-19 was detected in Wuhan, its source of origin remains a mystery? What about the WHO probe? Perhaps a calculated decision, or maybe not, as soon as President Trump exited the White House, the WHO sent a much awaited investigative team of seventeen experts to Wuhan. After spending four weeks in the "city of silence," during which the team visited the laboratory, the WHO scientists concluded the lab-leak theory was "extremely unlikely." But in a bizarre twist, even the so-called "China-centric" WHO chief Tedros surprised everyone and angered China, when speaking in Geneva two months ago he said "although the [WHO scientific] team has concluded that a laboratory leak is the least likely hypothesis, this requires further investigation."
On the other hand, China, as expected has repeatedly denied WIV was responsible for the lab leak and insisted that the virus emerged naturally or that it was zoonotic. In fact, by refusing to be either transparent or cooperative in sharing information, Beijing has only furthered global backlash against China's antagonistic policies. China's foreign ministry hitting back at the US as Biden ordered to revisit Wuhan lab leak theory is the latest example of its "wolf-warrior" attitude. China's official media is no different. A month before the Wall Street Journal renewed media onslaught against Beijing in May end, official Chinese news broadcaster CGTN stated: "With Trump gone, the lab leak hypothesis is now acceptable. This plays into both an old Orientalist trope as well as a modern Sinophobic one to manufacture consent for America's hybrid war against China."
Though not officially declared a "taboo" subject, the op-ed commentaries have been scarce and few and far between on the WIV lab leak theory in China. A recent signed commentary jointly written by a seasoned India watcher who uses pen name "countryside Brahmin" and South Asian affairs expert Gao Xirui, strongly challenged May 26 executive order by President Biden. The commentary also ridiculed India for "piggy riding" America in the latest lab leak theory hype. The authors attributed Biden's renewed interest in WIV lab leak to the recent study published in the science journal Quarterly Review of Biophysics Discovery by two European scientists, cited in the early part of this article.
Earlier on in August last year, WIV scientists had again refuted the leak theory. Speaking to the NBC News from the US which became the first foreign news agency to get access to the laboratory, Wang Yanyi, the WIV director had said: "None of the institute's scientists contracted the virus, which made it extremely unlikely that the pathogen could have escaped from the facility." NBC News in its report claimed WIV had been targeted because it was equipped to study the world's "highest-risk infectious agents and toxins, like the latest coronavirus." More recently, a GT editorial described President Biden ordering fresh probe as indulging in a bigger gamble against China than even Trump. "No matter what Biden has in mind, the US government is generally up to something big against China," the edit said.
As the flip-flop on the "leak theory" in the US continues, the narrative is not only inconclusive but still unfolding. Just as this write-up was near closing, the Financial Times reported researchers in the US fear "decades of fortuitous partnership" between the USA and P R China is under threat, all thanks to Wuhan lab row. "Beginning 2004, the US Centers for Disease Control and Prevention signed an agreement with the Chinese National Influenza Centre to help China improve its analysis of seasonal flu strains. Scientists are now worried this type of collaboration is under threat, imperiled by mutual suspicions which have been exacerbated by the recent row over whether Covid-19 could have come from a lab leak in Wuhan," the FT reported. Over the next decade, the US trained nearly 2,500 Chinese scientists and helped open dozens of laboratories in the country, the report added.
Finally, according to Richard Ebright, "little has changed in terms of scientific evidence since the genome sequence of the virus was first released in January of 2020." Ebright is one of 21 international scientists who detailed what a full, interdisciplinary investigation in Wuhan should look like in an open letter last March. At the same time, security analysts and think tank scholars in the US believe the new administration is forced to chase "lab leak" theory as "Biden doesn't want to look 'weak on China'." Meanwhile, as China's media is comparing the lab leak theory with the infamous "washing powder" lie about the WMDs in Iraq, professor Ebright has inadvertently replied to the New Yorker's demand to find real answers. "The coronavirus origin can be answered through a forensic investigation, not a scientific speculation," Ebright averred.
Juneteenth and Getting Over Our Systemic Induced Ignorance and Denial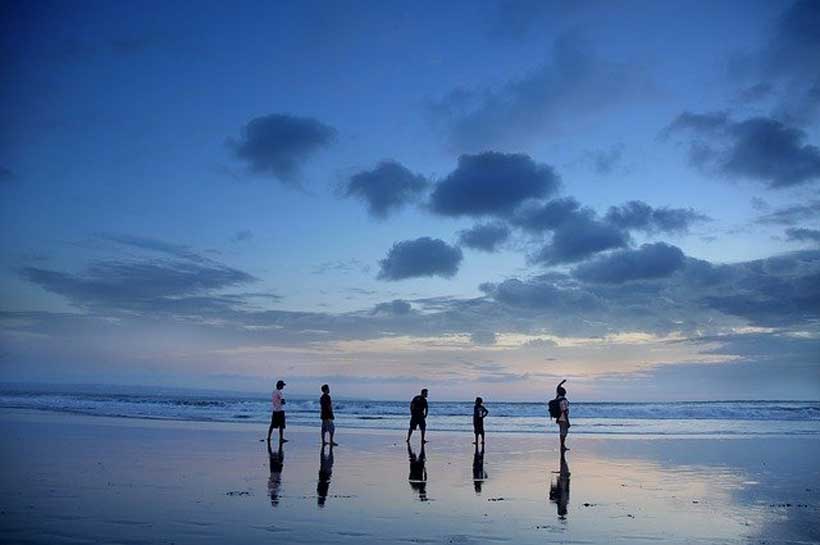 Juneteenth Day after generations of struggle for national recognition with local and statewide celebrations for years here and there,is finally a paid federal holiday as of yesterday. If you are an African American like me who grew up in the North with second generation or more deep southern born parents and/ or in majority white communities or in those northern and west coast communities without deep southern African American migrants particularly from Texas, chances are you never heard about Juneteenth day while growing up. And like me you may not have even heard of the day before in much older age ranges unless you happened to be an expert in or well read in African American history, culture, and politics as an African American or Non-African American.And such African American cultural expertise and literacy is a rarity in a nation which is routinely ignorant of and has denied its horrible enslaved African American history systemically ; which means most of we Americans irrespective of our ancestries have been victimized by systemic induced ignorance and denial by federal and state governments refusing for generations to tell us a truth which has kept us all degraded and dehumanized by a horrible racialized injustice with we as a nation has yet to repent of and authentically do systemic penitence about.
This systemic induced ignorance and denial about African American enslavement has gravely tainted our character as a nation since colonial times and consistently makes our claims to be a democracy the brunt of cruel jokes globally through the generations.It has over time constantly played effectively into the hands of our global allies and foes who then justify their own racialized and cultural prejudices and inequalities.
When not denied, the enslavement of African Americans even today has been publicly portrayed by right wing commentators as being not really all that bad or as a gift to Africans to save us through capture and enslavement from the clutches of what they viewed and still do as the dark continent replete with what their hero formerly in the White House called sh**hole countries.
The seemingly surprising easy Congressional passing of The 2021 Juneteenth National Independence Day Act and its signing by President Biden was not so shocking given the present political climate in a guilt ridden polarized country with a usual gridlock Congress and a President skilled at plucking off the branch low hanging apples and oranges rather than climbing the full height of the tallest trees to get the even more ripe fruit. The passing and signing of the bill came off the backs of scores if not hundreds and thousands mostly African Americans advocating for decades indeed generations for the day to be memorialized as the enslaved African American day of independence from slavery already being celebrated around the country and recognized by 47 states though mostly as unpaid holidays. The problem is on the national level fresh from four years of mainstreaming of white nationalism in electoral and judiciary appointment politics and a hysterical convoluted media about racial issues and in the aftermath of the George Floyd protest we remain very much a rudderless nation without effective restorative justice leadership to lead us to a more just America including all of us. How can we become more just in more than symbolic ways if we allow ourselves to be subjected to the passing of civil rights acts like this one which look good and mean good while we remain a nation in which systemic ignorance and denial of the enslavement of African Americans and their continued enslavement after abolition though under different names and structures such as Jim Crow, chain gangs, cotton tenancy, community massacres, mass incarceration, human trafficking, defunding public education, perpetual urban and rural poverty, street violent prone illegal drugs dumping grounds, loan shark predator communities, ill- health communities,and police brutalized communities with low standards of housing and quality of life services? The tossing of symbolic crumbs of racial justice progress by American governments, businesses, schools, media, faith communities, and nonprofit organizations with no sustainable advances in authentic justice has since the ending of the American Civil War in 1865 been a soroid American public tradition which keeps us twirling in a sewer of societal morass.Consequently , we continue to remain a nation in which we all grow up becoming less than what we all can be collectively and individually because we have buried this horrible crime of humanity which haunts and cripples all of us emotionally, economically, socially,and politically
in ways we systemically are induced to deny and ignore.We therefore don't have the cognitive and socioemotional tools and skills to bring ourselves to admit and authentically reckon with the horrible blight of African American enslavement through genuine though painful restorative justice practices. Restorative justice practices that is to regain our humanity through embracing truly the humanity of others we have been taught from the crib to old age are less than human or more than human due to their ancestry dangerously distorted through the myth making of " race."
It is tempting to say as I started to write that well at least The 2021 Juneteenth National Independence Day Act is a start.But the problem with that almost Freudian slip of a neo- liberal tongue is that we are always saying that about symbols of racial justice in America which usually just stay there " as a start" which go nowhere except on the resumes of politicians and civil rights leaders while no next steps occur to assure genuine sustaining justice occurs. And when I say justice I mean for everyone since when one population is unfree we are all unfree..when one population becomes freed we all become free.
What this means in regards to The 2021 Juneteenth National Independence Day Act is that the Biden-Harris administration as the next step needs to, through Executive Order, mobilize their cabinet secretaries to do the necessary expedited policy designs,declarations, and monitorings to require the agencies and institutions under their jurisdictions with positive incentives to effective policy implementers such as bonuses and promotions to spread public awareness about the atrocious history of the enslavement of African Americans , their legal abolition and their continued enslavement in these post- emancipation eras.It should be stressed that the enslavement of African Americans , legal emancipation, and the continued impacts of enslavement in its different names and structures is not just an African American experience.African American enslavement was and remains a tragic societal experience which negatively impacts every American no matter our ancestral origin when it comes to our mental health, interpersonal relationships, our electoral and appointment politics, and the health of our families,communities, and economies.
So as we move forward with The 2021 Juneteenth National Independence Day Act let us not just assume it is for Black folks only though we all get the day off with pay irrespective of our ancestries and our care or awareness about the significance of the day.
Let us, we the people, insist to the Biden-Harris administration as a means of accountability , that we go beyond mere resume building political posturing since they took the keys and opened a too long closed door we all need to step in as a nation and do the necessary to wake us all from the slumber of induced ignorance of this filthy little secret -the enslavement of African Americans as a crime against humanity and its post- legal emancipation continuation which impacts all of us in need of public exposure and resolution authentically.No more symbolic resume building crumbs and celebrations which lead us down paths to nowhere except filled bellies and perchance hangovers once a holiday is over only to discover when sober again we are all still dehumanized by our systemic induced ignorance and denial of a grave centuries long racialized injustice now in need of total exposure and genuine reckoning for now we can and thus we must.