Religious Harmony exists in Pakistan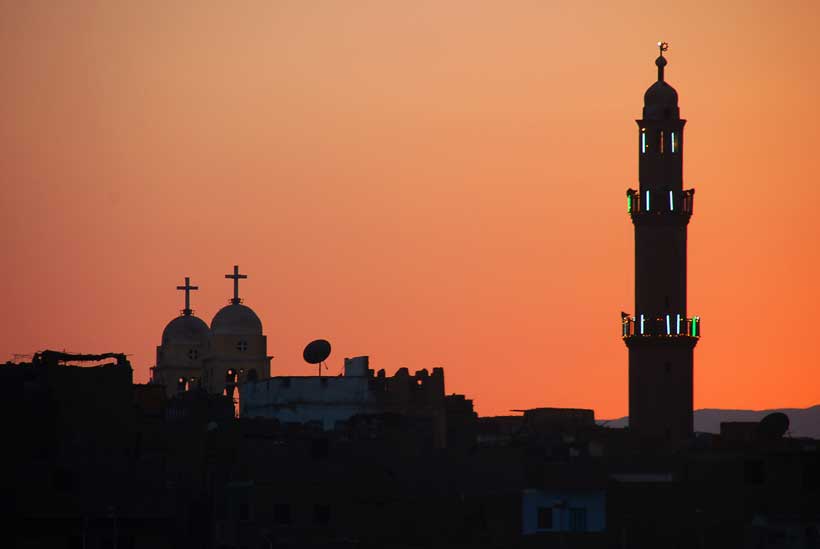 Pakistan is a multi-cultural, multi-ethnic and multi-religion society. Diversification is the strength and beauty of democracy. Pakistan has emerged as a mature and responsible state. The leadership in Pakistan is visionary and capable. Pakistan has four provinces with their own identity, many ethnic groups with their own traditions and culture, and several religions with full freedom.
The state religion in Pakistan is Islam, which is practiced by 96.28% of the population. Freedom of religion is guaranteed by the Pakistani constitution, which established a fundamental right of Pakistani citizens, irrespective of their religion, to equal rights. The remaining 4% practice Hinduism, Christianity, Ahmadis, Sikhism, and other religions.
Christians make up 1.6% of Pakistan's population, which becomes roughly 4 million. The majority of the Pakistani Christian community consists of Punjabis who converted during the British colonial era and their descendants. Pakistani Christians mainly live in Punjab and in urban centers. There is also a Roman Catholic community in Karachi which was established by Goan and Tamil migrants when Karachi's infrastructure was being developed by between the two World Wars. A few Protestant groups conduct missions in Pakistan. There are few Orthodox too and some migrated from India.
The number of Churches in Pakistan are in several thousand. Only in Islamabad, which is a small city with a total population of 1 million, and 150 thousand Christians only. There exit around 40 Churches of various sizes. Some of them are quite big while few are small but the majority are well in medium-sized.
It is the season for Christmas, Christians are celebrating it with full religious freedom and enjoying the seasons. While Muslims also enjoy the big sales and discounts offered on the occasion of Christmas and New Year season. It is a festival moot in Pakistan and can be witnessed everywhere.
Christians have played an important role in Pakistan, since the freedom movement, partition of sub-continent and later on in the socio-economic development of Pakistan. Christians have been serving in the high positions of the Government of Pakistan, especially their role in defense services is always lauded. Bagwan Das, a Hindu has served the most powerful post in Pakistan as Chief Justice of Pakistan. Sikhs are serving in the Defense services of Pakistan and contributing a positive role.
All religions are living a peaceful life under the protection of the Pakistani constitution. The Constitution of Pakistan protects the basic right of its citizens irrespective of their religion. However, a soft corner exists for minorities in the Government of Pakistan. The government provides them extra facilitations and concessions in many respect. Just like, extra holidays on their religious festivals like Hindu enjoy an official holiday on Diwali and other important festivals, Sikhs enjoy extra holidays for Besakhi, etc., and Christians enjoy extra holidays on Christmas and Easter, while Muslims do not have such holidays. But minorities also avail the Muslim Holidays equally.
Some of the Hindu Temples, Gurdawars and Churches are donated or maintained by the Government funding and some of these are built by the Government of Pakistan. Or at least, the land is provided by the Government of Pakistan free of cost. In Islamabad, several Churches were built by Government Funding and handed over to local Christian communities. Of Course, some of the Churches were built under British rule pre-independence. However, the Government of Pakistan provide them funds for repair and maintenance and routine operation, while managed by local Christian communities independently.
There exist several missionary schools and hospitals, where the Christian community get admission on priority and Muslims can be entertained if space is available. In Christian's localities in Islamabad, the land is provided by the Government of Pakistan free of cost, while utilities like Gas, Water, Sanitation and Electricity is provided on priority.
Pakistan is a country with 96% population Muslim, bans the use of Alcohol, but minorities are exceptions and provided licenses and special quotas.
In the Pakistani educational system, there is a provision for non-Muslims to choose the subjects which suit them and their religion.
Generally speaking there is no discrimination against any religion in Pakistani society and certainly no discrimination officially at all. However, the criminals exist in any religion and culture, in any nation. If some Muslim commit crime against any minority, Pakistani courts provides them justice. Law enforcement agencies are there to provide them full protection. There is so much evidence where Pakistani courts and law has sided with the minorities.
However, some times, few individuals in order to take asylum in the developed world, fabricate fake stories and Western media project such as fake stories. It is understood, that Pakistan is undergoing an imposed hybrid war by the few Western nations and Western media is availing all avenues to coerce Pakistan. But, sensible people can differentiate between fake propaganda and the actual facts on the ground. In fact, Western media is no longer credible, as it is being used as a tool in some of the Government's hands to achieve their strategic goals only.
The recent opening of Kartarpur Corridor for Sikhs between India and Pakistan, which facilitates 150 Million Sikhs around the World, is a very good example of Pakistan's vision on religious freedom.
The US puts Pakistan on Watch List of countries which lacks religious freedom, is not less than a joke. It is only an act to put Pakistan under pressure and leveraged while negotiating with Pakistan. While the ground realities are completely opposite. The society is in harmony and living together for 7 decades. Pakistan is country where the degree of freedom is much more than any other country on the world. The US keeps its eyes closed on Indian official discrimination against its minorities, human rights violations in Kashmir, Israel's brutality in Palestine. and its own act of brutality in Iraq, Libya, Ukraine, Latin America, Syria, Afghanistan and other parts of the world. The discriminatory legislations in the US to bar few countries, based on their religion is worst example of racism.
Trust, ill-motivated–designs of a few Western powers will not succeed and sensible individuals and nations, understands the facts and may not buy fake stories and negative propaganda.
Congeniality Between Islam and Democracy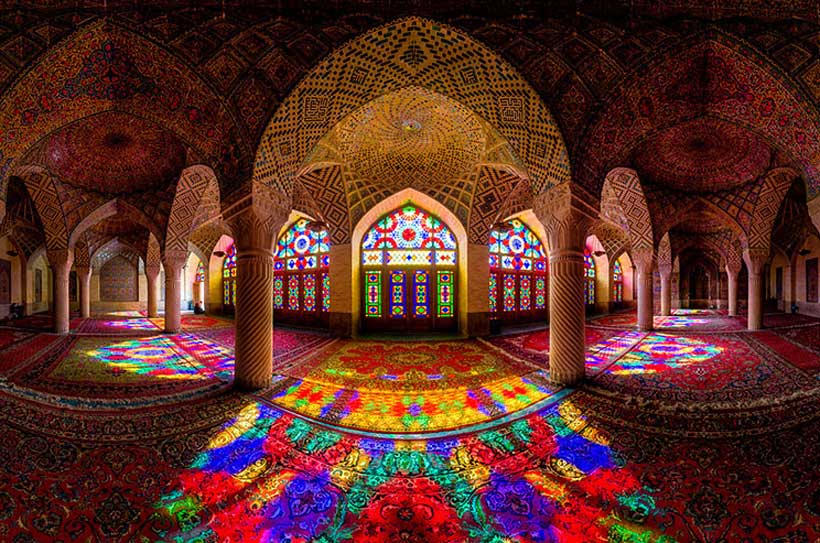 In the contemporary era, compatibility between Islam and democracy is one of the most recent and controversial debate. Diverse opinions are found but to effectively compare the congeniality between the two, one should first understand democracy and its features then compare this political system with Islamic governance. Democracy as a model of self-government can co-exist with Islam because they have principles like separation of powers, checks and balance, legitimacy, constitution, accountability and protection of human rights in common.
About half of the states today have democratic form of government. Starting as Athenian form of direct democracy in 15th century to today's representative and liberal forms of democracy (indirect democracies), a number of states have gone through democratization. It has spread beyond Western Europe to Southern Europe, Eastern Europe, Latin America, (most) Asia and Africa. When Soviet Union collapsed, democracy trampled communism. The soviet allies, that practiced communism, adopted democracy as solution for modernity and freedom. Democracy also advanced to Middle East in the hopes of end of dictatorship, but there, it got rejected. It led to the idea that Islam can never be compatible with democracy. However, recent happenings in Tunisia, Libya and Egypt have raised this question once again. This leads to the assumption that democracy is static and cannot adopt other cultures, which is not true because we see evolution in west which embraced of democratic principles.
In theoretical application of Islam, Middle Eastern Countries do understand and appreciate democratic process and its meaning in their own unique way. Then why Muslims Countries have not been democratized? This leads to question of the compatibility between Islam and democracy. West believes that attachment of religious values to democratic government is contagious but there are a number of values common in Islam and democracy which make them compatible. For this reason first we should understand what is democracy and its features and then what similarities exist between Islam and Democracy.
According to President Abraham Lincoln, in his famed 1863 Gettysburg Address may have best-defined democracy as a "…government of the people, by the people, for the people…".The core principle of democracy is self-rule. The basic features of democracy are separation of powers, checks and balances, existence of constitution, periodic elections and protection of fundamental rights.
There are a number of Muslim like Ahmad Moussalli and Muhammad Asad and Non-Muslim scholars who talk about compatibility of the two. They give importance to the principles of consultation, people's will, transparency, and Accountability. For example, Robin Wright, a well-known American expert on the Middle East and the Muslim world writes: "neither Islam nor its culture is the major obstacle to political modernity". John O. Voll and John L. Esposito, two bridge-builders between Islam and the West articulate: "The Islamic heritage, in fact, contains concepts that provide a foundation for contemporary Muslims to develop authentically Islamic programs of democracy."
Below are the similarities between Islam and Democracy.
Constitutional Government: Like democracy, Islamic governance is fundamentally a "constitutional" government, in which the constitution reflects the agreement of the governed to govern according to a specified and agreed-upon framework of rights and duties. For Muslims, the constitution is based on the Qur'an and Sunnah. No authority, other than the governed, has the authority to repeal or amend such a constitution. As a result, Islamic administration cannot be despotic, hereditary, or militaristic in nature. Such a government structure is egalitarian in nature, and egalitarianism is one of Islam's defining characteristics. It is also commonly agreed that the Islamic republic in Medina was founded on a constitutional foundation and a pluralistic framework that included non-Muslims.
Participatory: An Islamic political system is participative. The system is participatory from the establishment of the institutional structure of governance to its operation. It means that leadership and policies will be implemented with complete, gender-neutral participation of the governed through a popular electoral process. Muslims can use their ingenuity to institute and continuously enhance their systems, based on Islamic precepts and human experience to date. This participation feature is actually Islamic Shura (consultation).
Accountability: This is a necessary corollary to a democratic system. Within an Islamic system, leaders and those in positions of responsibility are held accountable to the people. According to the Islamic framework, all Muslims are answerable to Allah and his divine guidance. However, this is more in a theological sense. People are the focus of practical accountability. Thus, the Khulafa ar-Rashidoon were both Khalifat-ur-Rasool (representative of the Messenger) and Khalifat-ul- Muslimeen (representative of the Muslims)
Legitimacy: Just like in democracy, the people are allowed to select who to govern them i.e. give legitimacy to administer their affairs, in Islam, Jurists have the authority to approve any political decision made by the monarch and the power to protest to the ruler's decision if it is contradictory to Shariah. As a result, the political elite required the legitimacy of legal professors. Thus, in the ancient past, we can observe how jurists and kings work together constantly. That close historical relationship between religious interpretations and the political arena explains why Islam attempts to establish norms and laws that govern not only the personal life of the believer but also the public domain.
Separation of powers: Islamic constitutions, like the one Iran uses, establish the executive and the legislature branches of government. Legislature functions under the sole supervision of the Imam and Muslim jurists of the Ummah in accordance with new legal provisions. This demonstrates that all three institutions of government are free to carry out their respective duties without outside intervention and practice effective decision making among them without victimization of any individual or organization.
Protection of fundamental rights: Islam and democracy are also compatible because both promote and protect fundamental rights of individuals. Islam, as a welfare state, stresses on provision of basic human rights (food, shelter, security) with equality, justice, freedom, self-determination for all. It also provides rights of private ownership. It creates laws and principles for assurance of these rights. Civil rights movements are permitted in both Islam and democracy hence ensuring that these rights are promoted in an effective and clear manner.
In conclusion, by comparing the basic values of democracy and Islam, it is evident that there is congeniality between the two. Understanding this compatibility can help Muslim states better grasp the purpose of democracy and work towards the welfare of their citizens. The common principles of separation of powers, checks and balances, legitimacy, constitution, accountability and protection of separation of human rights provide a foundation of a harmonious coexistence between Islam and democracy.
Shiites, not Jews, emerge as a touchstone of Saudi moderation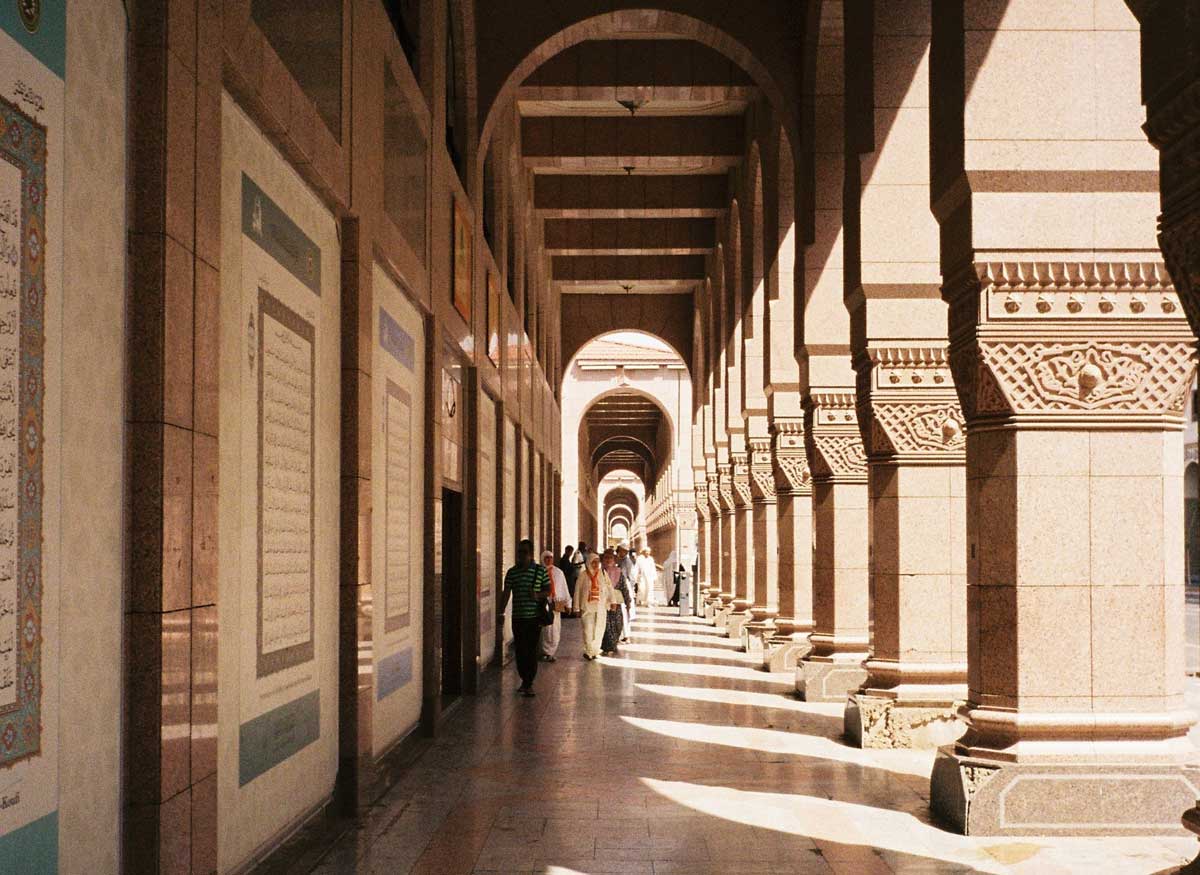 Saudi Arabia has removed anti-Semitic and anti-Israeli references from Islamic studies schoolbooks, according to an Israeli textbook watchdog.
The watchdog, the Institute for Monitoring Peace and Cultural Tolerance in School Education (IMPACT-se), said the deletions were part of a broader textbook revision that also eliminated anti-Christian references and toned-down negative portrayals of infidels and polytheists.
Instead of explicitly referring to infidels and hypocrites, the revised textbooks asserted that on the Day of Judgement. Hell, "the home of painful punishment," would be reserved for "deniers," rejecting Mohammed's prophecy. Deniers replaced the term infidel or hypocrite.
In its 203-page report, Impact-se further noted that problematic concepts of jihad and martyrdom were also deleted, while two newly released 'Critical Thinking' textbooks stressed notions of peace and tolerance.
The report acknowledged an improved approach to gender issues, including removing "a significant amount of homophobic content." Nevertheless, the textbooks maintained a traditional approach to gender, the report said.
However, the review suggested that progress was limited in altering attitudes towards Shiite and Sufi Muslims, considered heretics by Wahhabism, the austere ultra-conservative strand of Islam that was dominant in the kingdom until the rise in 2015 of King Salman, and his son, Crown Prince Mohammed bin Salman.
"Some problematic examples remain…in the approach to perceived heretical practices associated with the Shi'a and Sufism," the report said.
The report will likely be read against the backdrop of US efforts to persuade Saudi Arabia to follow the United Arab Emirates, Bahrain, and Morocco in formalising relations with Israel and the recent Chinese-mediated Saudi-Iranian agreement to restore ties broken off in 2016.
In contrast with the three Arab states that unconditionally established diplomatic relations with Israel in 2020, Saudi Arabia has made formal relations dependent on Israeli moves to solve its conflict with the Palestinians.
Israeli media reported that Bahrain had mediated a recent telephone conversation between Mr. Bin Salman, Israeli Prime Minister Binyamin Netanyahu, and Foreign Minister Eli Cohen.
Mr. Netanyahu has made diplomatic relations with the kingdom a priority. He has pressed Mr. Bin Salman to allow direct flights between Israel and Jeddah, the Saudi Red Sea gateway to the Muslim holy cities of Mecca and Medina, during next month's annual pilgrimage. Without direct flights, Palestinian pilgrims have to transit through a third country to reach the kingdom.
Prospects for resolving the Israeli-Palestinian conflict are dim, with Mr. Netanyahu heading the most religiously ultra-conservative and nationalist government in Israeli history.
Israeli-Palestinian tensions have significantly increased since the government took office in December. Earlier this month, they led to five days of Israeli airstrikes against targets in Gaza and Palestinians firing rockets into Israel in response.
Complicating matters, Saudi Arabia wants the United States to offer the kingdom more binding security guarantees, grant it unrestricted access to US weaponry, and assist in developing a peaceful nuclear program as part of any agreement to establish diplomatic relations with Israel.
Long in the making, the revision of Saudi textbooks constitutes a gesture towards the United States and Israel.
However it is, first and foremost, designed to counter the ultra-conservative, supremacist, and intolerant religious concepts that have shaped the education system since the kingdom was founded.
The revisions are also crucial to Saudi Arabia's efforts to diversify its oil export-dependent economy, prepare its youth for competition in the labour market, and project the one-time secretive kingdom that banned women from driving as an open, forward-looking 21st-century middle power.
Furthermore, the revisions bolster Saudi Arabia's quest for religious soft power as the custodian of Islam's holiest cities and a beacon of a socially liberal moderate Islam.
Getting Saudi Arabia revamping its textbooks has been a long, drawn-out process. The United States and others have pushed for changes since the September 11, 2001, Al Qaeda attacks on New York and Washington. Most of the perpetrators were Saudi nationals.
Yet, Impact-se, Human Rights Watch, and the Washington-based Institute of Gulf Affairs, a Saudi opposition think tank, first reported progress in 2021, two decades later.
The more limited progress in redressing prejudiced attitudes towards Shiite and Sufi Muslims compared to Jews and Christians suggests the continued influence of ultra-conservative religious thought in Saudi Arabia despite Mr. Bin Salman's social reforms.
It also puts into perspective the kingdom's reluctance to anchor the reforms in religious as well as civil law, an approach propagated by Nahdlatul Ulama, the world's Indonesia-based largest and most moderate civil society movement.
On the plus side, Saudi Arabia's revised textbooks no longer describe visitors to sacred figures' tombs, a widespread Shiite practice, as "evil" and "cursed" by the Prophet Mohammed.
Nevertheless, textbooks still condemn such visits as innovations banned by Wahhabism. For example, one revised textbook implicitly described tomb visits to supplicate the deceased rather than God as a polytheistic practice to be punished in Hell.
"Students learn that polytheism is dangerous, as it is the 'most heinous' of sins. However, while the 2021 edition also taught that those who practice it will be punished with eternity in Hell, this was removed in 2022," the report said.
At times, the Impact-se report conflated thinking among some Arab and Sunni Muslims with Islam in general, particularly regarding Shiite-majority Iran.
In one instance, the report noted that in the textbooks, "Islamic historical animus toward Persia is maintained through claims that the assassination of the second caliph was a Persian conspiracy."
The animus is maintained by some Sunni Muslims rather than Muslims as such. It relates to the killing by an enslaved Persian of Umar ibn al-Khattab, the second of the first four 7th-century caliphs to succeed Prophet Mohamed.
On an optimistic note, the report concluded, "Saudi efforts to reform the curriculum reveal a reasonably consistent step-by-step approach…and one…hopes that the approach will be applied to the handful of problematic content remaining in some textbooks."
The report did not say that tackling problematic attitudes towards Shiites and Sufis would constitute one indication of how far Saudi rulers are willing to venture in challenging ultra-conservative Muslim precepts.
Are Muslim religious conservatism and political Islam making a comeback?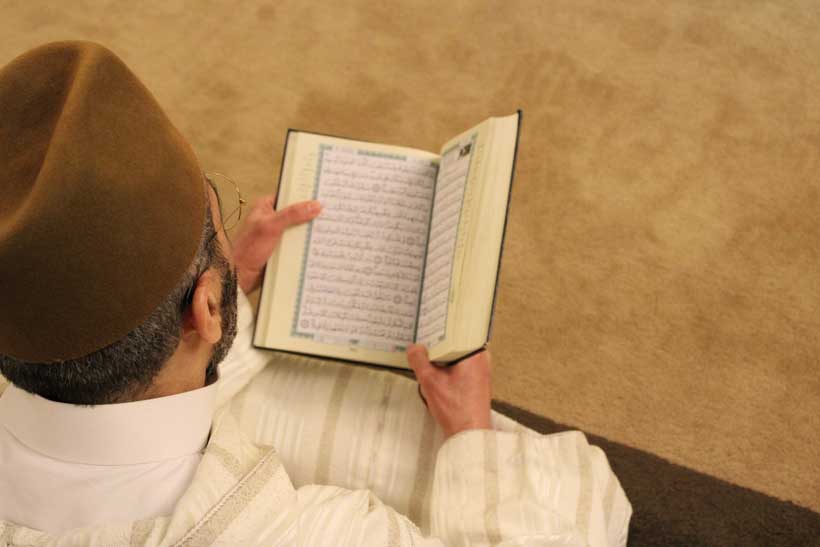 Little did Elianu Hia know that a video he posted on Facebook in early 2021 would shape Indonesian policy and turn his life upside down.
A Christian in a Muslim-majority nation, Mr. Hia objected to vocational school authorities in the West Sumatran city of Padang, obliging his daughter to wear a hijab.
In a secretly taped video, his daughter's teacher insisted that wearing a hijab was mandatory. The teacher demanded that Mr. Hia put his daughter's refusal in writing, which would have been a first step to expelling her. The video went viral.
In response, Indonesian Religious Affairs Minister Yaqut Cholil Qoumas and his home affairs and education counterparts threatened to sanction state schools seeking to impose religious garb in violation of government rules and regulations.
"Religions do not promote conflict, neither do they justify acting unfairly against those who are different," said Mr. Qoumas, a leader of Nahdlatul Ulama, the world's largest Muslim civil society movement and foremost advocate of theological reform in line with the Universal Declaration of Human Rights.
The school complied. Over the last two years, the number of Christian girls who shed the hijab has grown. But at the same time, Mr. Hia received threatening messages on Facebook and WhatsApp. "I lost count," he told Human Rights Watch. "Hundreds of them."
Mr. Hia's air conditioning business started to lose customers. "Some customers asked me whether I was the one who was protesting the mandatory hijab rule. And they stopped requesting my services," Mr.Hia said.
Struggling to repay a bank loan, he fired five employees and sold his truck and minibus. Almost two years later, Mr. Hia and his wife decided to sell their house while waiting for their daughter to finish high school. "I cannot earn enough money now. We have to move out of West Sumatra," he said.
Mr. Hia's experience tells the story of see-saw swings in the Muslim world between trends towards increased religious individuality, more personal understanding of religion, and skepticism towards religious and temporal authority, and support for greater public adherence to religious norms and often state-aligned clerics.
The swings potentially influence the public standing of Islamic scholars who align themselves with autocratic rulers like Saudi Crown Prince Mohammed bin Salman who has subjugated the kingdom's religious establishment to his will and pushed ahead with far-reaching social reforms anchored in civil but not religious law.
Potentially, the swings also suggest that calls by Nahdlatul Ulama for reform of Islamic law in Indonesia, the world's largest Muslim-majority country and democracy, may encounter greater resistance beyond the group's Javan stronghold in the archipelago state.
Finally, the swings point to a possible comeback of political Islam, a decade after groups like the Muslim Brotherhood appeared to be down and out due to a Saudi and United Arab Emirates-backed public backlash that rolled back their initial success in the wake of the 2011 popular Arab revolts.
The revolts toppled the autocratic leaders of Egypt, Tunisia, Yemen, and Libya. However, the Brotherhood suffered its most significant setback with a military coup in Egypt in 2013 that removed from office Mohammed Morsi, a Muslim Brother and the country's first and only democratically elected president. The coup and brutal repression sent the Brotherhood into exile, where it has lingered ever since.
"Results from nationally representative public opinion surveys…strongly suggest that political Islam is making a comeback. In most countries surveyed, young and old citizens demonstrate a clear preference for giving religion a greater role in politics. This is the first time that support for political Islam has increased meaningfully…since the Arab Uprisings of 2011," said Michael Robbins, director and co-principal investigator of Arab Barometer, a group that regularly surveys public opinion in the Middle East.
Mr. Hia's story is one more piece of anecdotal evidence of a revival of conservatism also reflected in the polling of Mr. Robbins and others, even if the surveys suggest contradictory attitudes.
In a survey conducted in 2022 by UAE-based Asda's BCW, 41 per cent of 3,400 young Arabs in 17 Arab countries aged 18 to 24 said religion was the most important element of their identity, with nationality, family and/or tribe, Arab heritage, and gender lagging far behind.
Arab Barometer noted a stark increase in the number of Muslim youth polled in several Arab countries that wanted clerics have greater influence on government decisions. "In 2021-2022, roughly half or more in five of ten countries surveyed agreed that religious clerics should influence decisions of government," Mr. Robbins said.
"While youth ages 18-29 have led the return to religion across MENA (the Middle East and North Africa), the rise in support for religion in politics is more widespread across society. In most countries, both older and younger members of society are shifting their views in concert," Mr. Robbins added.
Similarly, more than half, 56 per cent, in the Asda'a BCW survey said their country's legal system should be based on Shariah or Islamic law. Seventy per cent expressed concern about the loss of traditional values and culture. Sixty-five per cent argued that preserving their religious and cultural identity was more important than creating a globalized society.
Yet, 73 per cent, up from 58 per cent in 2018, felt that religion played too much of a role in the Middle East. In addition, 77 per cent believed Arab religious institutions should be reformed.
While the support for the reform of religious institutions may work in Nahdlatul Ulama's favour and potentially threaten the autocratic grip on religion in Middle Eastern states, Turkish President Recep Tayyip Erdogan's success in this week's first round of presidential and parliamentary elections offers further food for thought about the prospects of political Islam.
Mr. Erdogan's Justice and Development Party (AKP) won the May 14 parliamentary elections while the president is favoured to win a May 28 run-off for the presidency against opposition leader Kemal Kilicdaroglu.
Nationalism may have been a major driver of the electoral outcome, but so was religious conservatism.
"Erdogan has formed an unbreakable bond with Turkey's largest sociopolitical bloc: religious conservatives. He also enchants them with a grand narrative: despite nefarious enemies and heinous conspiracies, he is making Turkey great and Muslim again," said Mustafa Akyol, a Washington-based Turkish scholar of Islam.
Islamist scholars from across the Muslim world backed the alliance. Their support may not have played a major role in the first round but indicated political Islam's newly found assertiveness.
In a statement, the scholars called on Turks to vote for Mr. Erdogan and non-Turkish Muslims to support his campaign.
They implicitly contrasted Turkey with its religious soft power rivals, including Saudi Arabia, the United Arab Emirates, and Indonesia, which have engaged with Israel to varying degrees and stress interfaith dialogue even though they differ sharply in their approaches and goals.
"Turkey has consistently defended the Prophet against Western offences, restored the Hagia Sophia Grand Mosque (in Istanbul) to its original status, and advocated for Jerusalem and its ongoing issues," the scholars said.
Controversially, Mr. Erdogan in 2020 returned the Hagia Sofia, a sixth-century Orthodox church-turned-mosque-turned-museum, to its original status as a Muslim house of worship.
Mr. Erdogan vowed that the conversion was "the harbinger of the liberation of the Al-Aqsa Mosque," Islam's third holiest site in Jerusalem.