Why Age of Transformation? Like the creation of Ministry of Innovation or Ministry of Happiness,soon, added as new classification to the national wealth measurement charts amongst the 200 nations "The Ministry of Critical Thinking; mandated to measure its national 'rate' of human-transformation into futurism and creating skilled-citizenry with innovative performance based on critical thinking" This powerful value add to national capability on economic development fronts while discovering hidden human assets of productivity and attracting foreign direct investments. National leaderships hard pressed to demonstrate such scaling will have to make new policies on critical thinking across the nation. In the 80s highest numbers of MBA within a nation were such attractive measurements. Starting 2020 uplifting citizens to superior and productive performances to cope with future or have restless citizenry turn into mob and chaos.
Counting and mounting steps is what education can teach you, swinging on ropes what practice will train you, but somersaults without the net, demands critical thinking; running businesses are the flying acts of trapeze, deeply hidden inside in search of key on self-discovery journey, waiting to get liberated and dazzling performances. After a lost decade on such talent-advancement fronts deeper understanding such topic urgently needed. The world is changing fast is no longer a cliché, it' now a warning. Smart counties focused in helping citizenry against onslaught of AI robotization.
Elements of Critical Thinker: In order to form a judgment about anything some analysis of facts are critically necessary in that pursuit. It is complex and difficult, demands rationality, unbiased analysis and study of facts. The beauty of this craft hidden being independently free, open to anyone, as part of self-discovery, self-directed-optimization and self-monitored-disciplines based on self-corrective thought. Here there are no criteria, no entrance exam, no fees and no degrees, all about just being a critical thinker to walk a better path on the planet. Such thinking also leads to command and clarity of communication and narratives of higher order with standards of excellence.
Historically speaking, this 2500 year topic dating back to Socrates ironically needed as a survival strategy for today when artificial intelligence finally starts overtaking our artificially structured economic models challenging national leaderships. In broad strokes how comfortable are we about our advancements as mankind and what measures should we apply to get even much higher. This is a dawn of a new era based on deeper thinking for higher achievements to demonstrate harmony, diversity and tolerance. Anyone can develop critical thinking. Anyone can be an entrepreneur. Anyone is free to choose a path. Entrepreneurs display the highest clarity and rational of their pursuits. Review 100 books on business of our times, start a bonfire when becomes necessary.
Why Critical thinking and Entrepreneurialism; on the superior front of economic growth, the art of turning minimum resources and into maximum output, backbone of entrepreneurialism, called out of box for being unheard ideas with unseen execution, labeled as crazy for being persistent against all odds and sometimes nonsensical for being mysterious-cause-driven and not typical greed displayed as outlandish success. Observe the difference and study last 100 great entrepreneurs.
Why Reset the Future: Perhaps no need to blame, time to efficiently reset the future; critical thinking an extremely essential trajectory and necessary to allow the last lost decade teach us some real valuable transformation models.
Caution: As the term 'critical thinking' becomes a popular academic therapy with a portable couch and painless remedy for HR teams, on the economic fronts, let's isolate and declare real entrepreneurialism as safety net of the future economic models and required thinking to pursue such advancements. National agenda to mobilize working citizenry must come about to create transformation; avoid mental health and depressions issues out of fear of artificial intelligence. AI will play a very powerful role in the future but limited or unskilled over time are the most fearful. Identify the difference and study why artificial intelligence is artificial ignorance
Understanding the transformation of human performance: Like an unstoppable tidal wave, all over the world, massive robotization and artificial intelligence driving forces will replace a billion once high value middle and senior level white collar workers. This happened when factory floors automated. This time the targets are shinny office towers and downtown cores. Any mishap may turn into chaos, as these once highly skilled workers will be far more difficult unlike the old manufacturing workers lost in the crowd. Study the rise and fall of WeWork
Imagine; National economies having deployment ready mobilization to transform masses to higher levels of performance on entrepreneurial learning grounds. When such deployments are self-generating imagine the impact across 50-100 countries.
Imagine; Midsize business economy of the nation transformed with new thinking, independent and confident to maximize the free flow of new technologies, robotization, and artificial intelligence, creating grassroots prosperity via their own enterprises of sorts, with local or exportable models balancing local growth and prosperity.
Imagine; Nations that already missed the Third Industrial Revolution would leap-frog, by-passing all and energize its working citizenry to superior performance fitting highly automated and digital platform world.
Imagine; There are 11,000 Chamber with combined 45 million members across the world, how big an impact will they make on digital platforms and bounce on global markets. The future of Chambers of Commerce is a hot topic and new technologies are going to transform them. What's required are institutional dialogue and answers on role of major national trading blocks and gate keepers of midsize business economy to come full circle on these new thinking? Authoritative, bold national scale Round-table discussions a good start. Study very closely as massive transformation already underway.
Three key areas digitization and advanced strategies; how digital advancements balanced with humanization will uplift common citizen to better performers. How simultaneous digital transformation will make its impact in synchronized fashion. How entire nation mobilized in a highly motivated style creating harmonious environments with parallel responses to entrepreneurial movements. Study platform economies and entrepreneurialism.
Understanding National Entrepreneurialism: the most neglected are the national entrepreneurial talents scattered across the unknown regions within national boundaries, their earlier dreams and spirits stolen later blocked at every stage but now opened as only resort to uplift such talents and combine their ideas with technologies and global access on platform economies.
Caution: Just as if wearing a lab-coat does not make a doctor similar rule MUST apply to entrepreneurialism, academic institutions needs massive adjustments to differentiate new thinking as outdated MBA mounts. Find truth and study deeply Fake Entrepreneurialism.
Understanding Exportability: Without exports nations are doomed; without the export promotion bureaus and agencies local exporters are doomed; without exporting there is no foreign exchange. Without foreign exchange national economy slips, restless citizenry starts growing. Unless ultra-modern global-age savvy and platform economy centric the export promotions bureaus of the world become the lingering exports will become troublesome, nation by nation, country by country, mostly damaging their own national image and economies, hurting their own local exporters and equally creating a poor image for themselves becoming irrelevant. Observe the difference and study trade-wars and skills-wars
Understanding Grassroots prosperity: Imagine abundance of local grassroots prosperity now waiting national mobilization of hidden talents of entrepreneurialism on platform economies. This is the new frontier; this requires all elements of critical thinking on one side massive transformation to uplift citizenry and parallel mobilization of entrepreneurialism on other to create innovative excellence and exportability all in simultaneous synchronization. Mastery of such topics is easier via critical thinking.
Beneficiaries: The new and emerging talents are hidden and untapped amongst workforces and national entrepreneurial energies trapped in outdated policies ready for global challenges, making working citizenry the top beneficiaries. Political leadership ready to shine with such advances
Enemies: The same forces that gripped the last decade, the same silence that ignored opportunities will play the same wait and see game. Unchanged they remain comfortable.
Adjustments: Use master blueprints on how to manage and systematically advance large number of once qualified people to higher ground of critical thinking, global-age skills, lifelong learning and entrepreneurialism on platform economies; such national mobilization are execution starved and not necessarily funding dependent. 2020 debates and discussions must acquire consensus before human endurance and performance issues become new crisis of sorts entangled with artificial intelligence and massive automation of senior level office work.
What are your local priorities and what urgent help would you require?
The Economy Against the Tide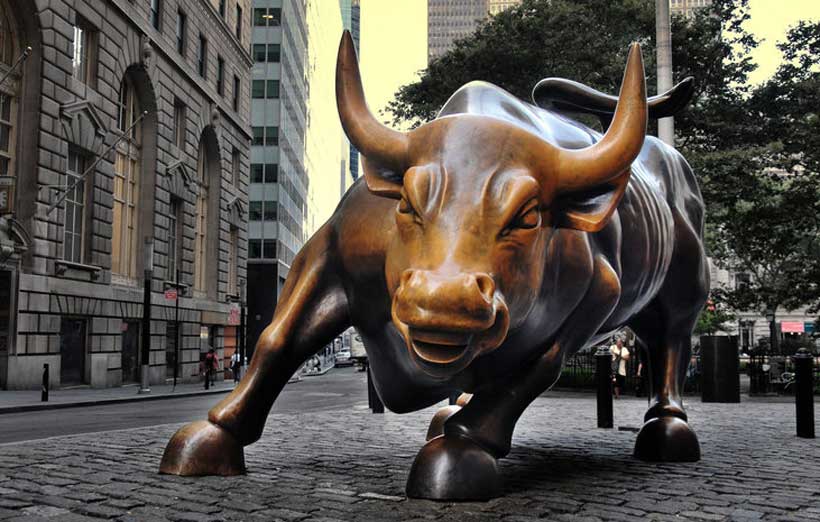 The world evidently grappled with the effects of the Covid pandemic in 2020 and continues to wedge forward against the odds to survive and stay afloat. The major economies contracted as the global boards pinned records after records in economic depreciation, monetary devaluation and corporate deterioration. However, whilst the pandemic pushed the metaphorical brake over the developed and developing economies alike, and simultaneously nudged the least developed into desperation, China posted surprisingly positive growth figures as it bid adios to the yesteryear. While anything remotely lucrative seems like a farce nowadays and although the relatively booming Chinese economy seems superficial at the first glance, a detailed analysis dissects the tenets of the trade that have set the People's Republic apart from the struggling world.
China stands as the figurative 'Ground Zero' of the Coronavirus pandemic; reporting the earliest emergence of the virus in the ultimate month of 2019. China later went on to have a gloomy start to the new year; struggling to deal with the strange occurrences, rising death toll and having no answer to the surging uncertainty. The new year celebrations were cancelled, holidays extended and even corporate giants like Toyota and Apple were resorted to immediate closure across the Mainland. The year expected to be of expansion turned polar as the world started to isolate the country to contain the virus; turning exports to the lowest levels over decades of preceding economic flourish.
However, while many global experts predicted the downfall of China; extrapolated by the dismal figures of the first few months of 2020, China quickly recovered and surpassed expectations in both containing the virus within the country and stabilising the tattering economy. The main contender and outright rival of China, however, faced the music in the most ironic way possible. Whilst the United States pillared on the trade war between the two since before the Covid pandemic, Mr. Trump left no stones unturned in maligning China for spreading the virus around the globe; deliberately and in an attempt to exponentiate its accession to power over US. The US economy faced the brunt of the pandemic rather expectantly since the time was wasted on hurling accusations instead of proactively adopting protective measures beforehand. While US is currently the worst affected country around the globe, its economy is no different than the mounding death toll on charts each day.
The US economy contracted on record levels and even itsworld-renowned indexes like DJI and S&P500 posted negative rallies; first since the Great Depression of 1929. Although the economic damage to the US has been cushioned, now twice, by heavily strategized monitory polices of the FED and colossal fiscal stimulus, the world superpower is showing signs of weakness as it deals with over 250,000 fresh cases each day yet can't function to facilitate the 14 million and counting Americans facing unemployment for months and seeking benefits, taking the national bill to unprecedented heights.
Even compared to the regional counterparts, China stands out in much more than just the economic stability. Europe currently deals with a detrimental surge of the virus-variants while simultaneously accommodating the challenging deals across the borders in the wake of Brexit. The United Kingdom faces contradictions over new trade policies and procedures; not just with EU but with its very own states like Northern Ireland. The monetary rates now touch zero with a possibility of further plunge into the negative territory as London shivers with fatal blows of the highly infectious variant of Covid and the nation facing the second country-wide lockdown as hospitals run at full capacity.
Meanwhile, EU falters with the economic fiasco even under the improving financial conditions and finally grabbing an agreement on the year-in-year-out negotiations of the Silk Road Initiative. The distinction, however, is clear as while Germany, Europe's most powerful economy, wrestles with a catastrophic recession, China completely avoided recession throughout the year 2020. While Germany looms into negative growth rates, China posted a steep 6.5% growth in the last quarter (Oct-Dec); a cumulative growth of 2.3% in 2020. A stark opposite of the slump caused by Covid restrictions that initially pulled China's economy down by 6.8% in the first quarter compared to 2019.
While China has been gauged as "The only major economy to quickly recover from the pandemic and find the normal course of business operation", the recovery has been uneven over multiple sectors of the domestic industry. The boom in the economy has been celebrated and attributed to the growing optimism of Chinese investors in the relentless recovery of the economy. The Shanghai stock market was recently pulled up by 1% even under the rippling conditions of the global economy. However, while the consumer electronics sector has enjoyed the waves pushed by the 'stay at home' mottos under the lockdown, service businesses like hotels and restaurants have faced a crunch which has eventually carried forward to the blue-collar workers in China. While the factories in the Mainland have turned into an overdrive to fill in the boom of exports since many countries face a manufacturing break, the exporters to the poor countries are dealing with the devastation alike to their clients. While magnates like Jack Ma have made a fortune, the recent graduates are struggling to find new jobs.
Now, with the resurgence of the virus, the fear in lacing the country again. The recent tally has jumped up to 769 new cases whilst reporting first death in over six months. However, the health officials have deemed the sporadic spread as 'very, very small'. Ultimately, China came about to be a tough nut to crack, analytically due to its effective centralised strategies in dealing with the pandemic followed by aggressive policy making; focusing on the advanced manufacturing industries to stay proximate to core competencies whilst simultaneously maintaining a free market structure in other areas of the economy, setting a path for a predicted average 5.7% growth until 2025. Thus, paving China's way to attain the coveted title of 'World Superpower' and surpassing US by 2028.
Indian Farmers Protest Against the Parliament's Encroaching Bills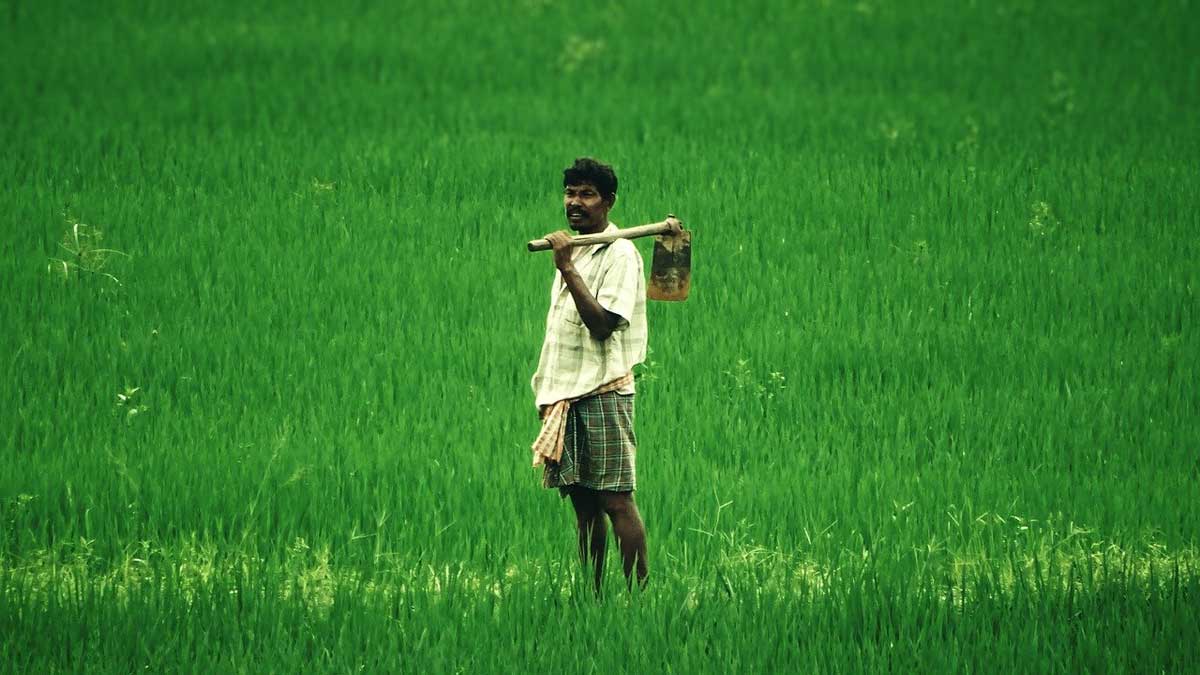 The new agricultural reforms in India aim to permit farmers to offer their produce to private purchasers beyond a state-run discount or wholesale markets, where farmers are guaranteed a minimum cost for their yields.
However, the farmers state that the laws would undermine their livelihoods and will solely be profitable to large companies, leaving producers helpless under the heel of a free market. Such patters can be gauged from the Modi government's corporation-oriented policies. For instance, the current corporate tax rate – 30 percent – has been considerably reduced: 22 percent for existing companies and 15 percent for those established after 1st October, 2019.
Farmers regard these bills with suspicion, for they feel threatened by the corporatization of their agricultural domain and the dismissal of the MSP regime. Introduced in 1966-67, the MSP regime promises the sale of specific crops at a fixed price thus assuring the farmers of a regular income in spite of escalating input costs and unstable prices.
Primary leaders of farmers' associations have called for protests, even willing to observe fasts during the protest in order to challenge the new farmer laws. With almost 250 million protesters, to protest is being called the largest protest in human history.
This is the second time in the previous two weeks that the farmers have called for country-wide protests, requesting all the people to organize sit-ins outside the district organizations across the state. The protests are being led by a large number of farmers sitting outside the capital, New Delhi, obstructing main highways heading towards the city.
Chief Minister of Delhi, Arvind Kejriwal, and his party 'Aam Aadmi Party' have supported the sit-ins by fasting with them. Kejriwal encouraged his party workers and members to join the campaign and asked Modi's Bharatiya Janta Party to set aside arrogance and fulfill the demands of the farmers.
The agriculture sector contributes almost fifteen percent to India's $2.9 trillion economy and enrolls the greater part of the nation's 1.4 billion individuals. In recent years, this sector has been facing setbacks and driving a huge number of indebted farmers to take their lives.
Modi said the enactment was required to support the agricultural sector, and that the new laws would profit the farmers and "free" them from the oppression of middlemen. Farmers, generally from Haryana and Punjab and considered the "grain bowl" of India, have denounced the laws as "hostile to farmers".
The farmers have demanded revocation of the new laws and assurance of the Minimum Support Price for their yields."It's been months now since the farmers began protesting. We have sent a few written messages to the Prime Minister, Agricultural Minister is demonstrating our hatred to the hostile laws but the BJP government is careless on this issue," said the farmers' leader.
One elderly woman, aged 75, said that "unless and until Narendra Modi withdraws these laws, we will not go back. This government should know about the strength and determination of the Punjabi people."
The Indian Supreme Court has received many petitions regarding a ban on the protest, but the top court has declined such calls and ordered the government and unions to form a committee in which the experts would mediate between the concerned parties.
On the birth anniversary of Sikh leader, Guru Nanak, Canadian Prime Minister Justin Trudeau said in a Zoom meeting that Canada would always defend the right of peaceful protest.
Federal Minister Fawad Chaudhry termed Indian behavior with farmers as "shameful". He stated that the Indian government's policies were the biggest threat to regional peace. United Nations Secretary-General António Guterres called on the Indian government to allow protests, asserting the right to raise a voice and show opposition to the government.
The vociferous calls have certainly proven to be a feather in the farmers' cap, as India's Supreme Court has recently ordered for the suspension of these farming bills.
U.S. Trade Deficits Increase from Covid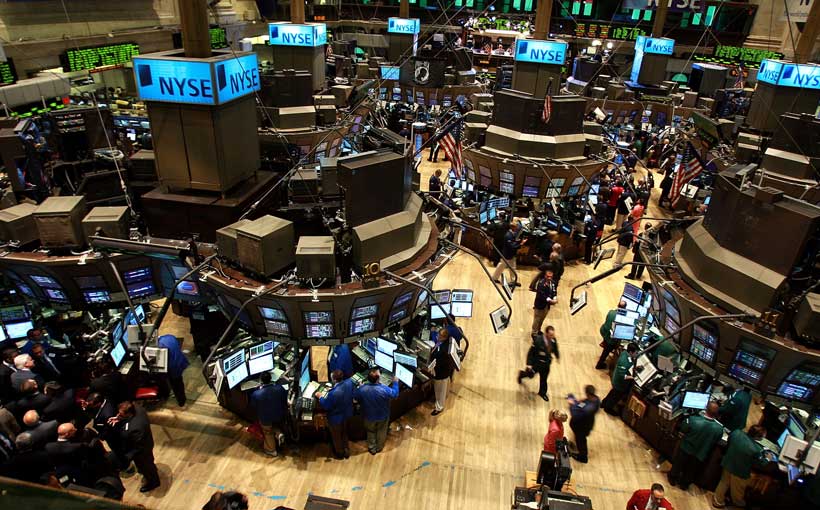 America's trade deficit (excess of imports minus exports) reached its minimum in February 2020, and since then has increased 84% from February's -3708, up to November's -6812. America has one of the world's highest rates of coronavirus-19, or Covid-19, infection, and therefore is less productive and more needy than most countries are, during the coronavirus crisis, and is consequently importing more and producing less. The reverse has generally been the case for the countries that have had good policy-responses to the virus — those countries' economies have either been virtually unharmed by, or else have actually boomed from, this pandemic.
China's mere month-long trade deficit from coronavirus was an enormous -62.05 in February, but by March China popped back up to+19.93 and has remained above +36 since that time, and it reached its high of +75.43 in November. China has one of the world's lowest rates of coronavirus-19 infection, and is therefore exporting more as it fulfills the needs of countries (such as America) that are producing less because of the coronavirus crisis.
A major study by Jungle Scout, "Global Imports Report 2020", says that:
Those countries that were able to recover from the impact of early 2020 economic events are the countries faring better later in 2020. For example, China had the most drastic year-over-year reduction in U.S. imports among the top 20 countries in February and March, second only to Hong Kong. But in April, China bounced back significantly, achieving approximately 40% year-over-year growth in U.S. imports. The countries that were able to recover early are the countries faring better later in 2020.
On December 17th, Matthew C. Klein at Barrons headlined "China's Pandemic Recovery Accelerates While the U.S. Economy Rolls Over" and he reported that, "Soaring consumer spending, rapid manufacturing growth, and robust exports are pushing up the speed of China's recovery from the pandemic even as the third wave of the viral outbreak and the withdrawal of federal government income support are causing the U.S. economy to turn over."
One of the very few countries that were hit about as little as China by this pandemic is Vietnam, whose northern border is China. Vietnam has perhaps the world's most vigorous and well-planned policies to restrain this virus. The country's only two months of trade deficit were during April, at -12.20, and popped back up to +12.33 in May, then peaked at +49.86 in August, and declined sharply down to +6.00 in November, and then down to -10.00 in December. Although Vietnam's worst month of the infection was August, after which the numbers of new daily cases returned quickly to the extraordinarily low numbers of the preceding months, Vietnam was hit hard by retaliation (such as complaints and investigations) from the U.S. regime in October, which caused an especially hard drop from 29.39 in October down to November's +6.00, and then December's -10.00. China wasn't hit so hard by the U.S., mainly because Trump had already turned the screws against them earlier, and China had thus already reoriented its exports toward other countries. Yet, still, China has, steadily, each year, during the past five years, produced almost exactly 40% of all imports by the U.S. The impact of America's policies against China has been much bigger in boosting America's imports from China's competitors than it has been in reducing America's imports from China. America has been increasing its imports mainly from Vietnam, Germany, and Taiwan. So, those have been the chief beneficiaries of Trump's anti-Chinese policies.
Another of the very few countries that have been hit by this coronavirus even less hard than China has been is Taiwan, which is almost unique in its enjoying a positive balance of trade throughout the year, and so Taiwan has produced record-breaking trade surpluses ever since May. This is largely because Taiwan is selling more to all of the desperate countries, such as the United States (which regime is especially happy to increase its purchases from Taiwan so as to decrease its purchases from China and from Vietnam). Taiwan is perhaps the world's top gainer as a consequence of this pandemic.
Unlike China, Vietnam, and Taiwan, Germany has been somewhat poor in its coronavirus policies, and has 24,493 cases per million inhabitants, versus 16 in Vietnam, 36 in Taiwan, and 61 in China. America, by comparison, has 73,795. So, whereas America is over 3 times worse than Germany, it's 4,612 times worse than Vietnam, 2,950 times worse than Taiwan, and 1,210 times worse than China. Germany is benefitting not because its coronavirus policies have been good but because the American regime wants to crush China and for some products this means buying from Germany instead.
The people who were saying that the aggressive types of measures that countries such as China, Vietnam, and Taiwan, were imposing against this virus would hurt instead of help those nations' economies were not only wrong but they had their understanding exactly upside-down. They were exactly and precisely and extremely wrong. And if the United States (and perhaps some of its allies) had not been retaliating against the countries (other than Taiwan) that are the most successful against this virus, then the countries that have been doing an outstanding job of protecting their populations from this virus would be economically benefitting even more than they have been economically benefitting from their success against this virus. The result for the well-performing countries is not only lower rates of disease and lower rates of deaths, but higher rates of economic production and GDP.
Coronavirus has thus been redirecting global leadership away from the United States. One might anticipate that America will respond by relying increasingly upon its military in order to impose its will — no longer as any sort of role-model to inspire its 'allies'. For example, on Christmas Day, December 25th of 2020, at the very same time that the nation's austerity hawks were blocking passage of a covid-19 relief bill in the U.S. Congress, and millions of Americans were terrified at the resulting prospects of soon becoming made homeless, CNN headlined "US Army prototype cannon blasts target from 43 miles away", and presented video of a successful test of a tank's cannon firing a small guided missile against a military vehicle that was located 43 miles away, which video CNN accompanied with martial music in celebration of the huge explosion and fireball-annihilation of that targeted vehicle. America would then be selling its threats more, and its benefits less, and CNN was already a liberal cheerleader for this change to a more 'assertive' style of propaganda. But if this is liberal propaganda, then what is conservative propaganda; or: How will CNN now distinguish itself from, say, Fox?
Trump's replacement, Biden, has appointed, to his Administration's international affairs posts, individuals who are just as intensely neoconservative (or "hawkish" or "war-loving") as Trump did; and, therefore, the incentive for America's trading-partners to become less economically dependent upon America is likely to decrease little, if at all, and America's balance-of-trade numbers will probably improve little, if at all, during his Presidency. America seems set on being an aggressive declining power, economically, no matter how much it will be spending militarily in order to prop-up its power. America's billionaires have been thriving while America has been spending around half of the entire world's military expenditures, and, so, this type of U.S. Government is unlikely to change in the near future.