China is, at once, feared and envied by many countries, the United States of America in the forefront. Its sheer size and population is awesome. China's economic progress has engendered apprehensions that it may overtake the USA and emerge as the new hegemon. The USA harbours a love-hate relation with China dragon. The relation reflects distrust, fractiousness and tension coupled with watchful competitiveness.
The USA looks upon China as a copycat out to obtain economic advantage for its state-owned enterprises through cyber-espionage. Cognitive dissonance in US-China relation is obvious. The USA likes China's economic progress, as long as it suits American interests. But, it abhors China's efforts to occupy more strategic space in the region around it, particularly the South China Sea.
China, too, wants to keep an eye on the USA. Its universities and think tanks teem with specialists on the USA, European Union and the rest of the world. There are 150 think tanks focusing on Australia alone. Though India shares border with C china, Chinese students have little interest in exploring Indian culture and history. The Chinese display an indifferent attitude, bordering ignorance about India. Let us mention a few of the misconceptions about modern China heretofore.
Misconception1: Chinese loans are predatory: The US has expressed its apprehensions about Chinese investment in Pakistan, Sri Lanka as elsewhere. For the US, the investments are a predatory debt trap that could lead to 'asset seizures' like Hambantota port of Sri Lanka.
The factual position is that Chinese infrastructure loans have not led to the forfeiture of a single valuable asset abroad. The US view is based on Rhodium Group study, which mentions only Hambantota port as the lone instance of seizure. The claim of forced lease or seizure is questionable. The Hambantota port lease, held jointly by the Hong Kong-based China Merchants Port and the Sri Lanka Ports Authority, was negotiated over 2016-2017.
Payments of the principal and interest for the port loans included only about 1.5 per cent of Sri Lanka's external debt repayment obligations. The Sri Lanka Ports Authority promptly paid dues using revenues from Colombo port, which includes a container terminal run by China Merchants Port.
China holds an estimated nine to 15pc of Sri Lanka's low-interest external debt. It owes high-interest loans to Western commercial banks. International sovereign bonds account for about half of the external debt, with Americans holding two-thirds of their value and Asians only about eight per cent.
Sri Lanka is liable to pay interest averaging 6.3 per cent on international sovereign bonds and the principal must be fully repaid in about seven years. In contrast, more than two-thirds of the value of Chinese state funds lent to Sri Lanka from 2001-2017 (including two-thirds of the Hambantota port loans) were at two per cent interest, and mostly repayable over 20 years.
Media reports about Sri Lanka's government being forced to sign the port away on a 99-year lease after failing to repay Chinese loans at 6.3pc are untenable.
The Sri Lankan government still owns the Hambantota port and funds received for the lease were used to pay off expensive Western loans. There is no Chinese military base at Hambantota
Misconception 2: China wants to colonise Pakistan: China never harboured any such ambition. History tells that China did its best to ensure protection of Pakistan's sovereignty. A strong Pakistan is a bulwark for C china's security as well. Andrew Small, in The China-Pakistan Axis (page 34) tells `In 1982, a C-130 Hercules transport aircraft belonging to the Pakistan military left Urumqi, capital of the North-Western Chinese province of Xinxiang, headed for Islamabad, carrying five lead-lined, stainless steel boxes, inside each were 10 single-kilogram ingots of highly enriched uranium, enough for two atomic' bombs. He adds, `China began supplying both M-11s and M-9s in unassembled form, which required development of a dedicated missile assembly facility near Rawalpindi' (p. 40, ibid.).
There are marked differences between China and Pakistan that rule out Pakistan as a colony for China. China's pragmatism as `religion', now dollar-orientation, obedient labour force, enlightened leadership with a world vision, and hard work ethos is different from Pakistan's.
Take water aspect alone. Our lethargy marks a contrast with China's history. There are more than 22,104 dams in China over the height of 15 m (49 ft.). Of the world's total large dams, China accounts for 20 per cent of them, 45 percent for irrigation. The oldest dam in China Dujiangyan Irrigation System dates back to 256 BC. In 2005, there were over 80,000 reservoirs in the country and over 4,800 dams completed or under construction that stands at or exceed 30 metre (98 ft) in height. As of 2007, China is also the world's leader in the construction of large dams. The tallest dam in China is the Jinping-I Dam at 305 metre (1,001 ft), an arch dam, which is also the tallest dam in the world. The largest reservoir is created by the Three Gorges Dam, which stores 39.3 billion m3 (31,900,000 acre feet) of water and has a surface area of 1,045 km2 (403 sq mi). Three Gorges is also the world's largest power station.
China's Marxist-social metamorphosis defies our religious moorings. China was able to bridge the stark differences that existed between rural and urban lifestyles. The hukou system was designed to prevent rural to urban migration.
Our banking sector has consumer orientation. The Chinese system with about 37 tiers has investment orientation. China `entertained' foreign investors in every possible way. `In 2001, a count of the out-of wedlock children produced by Shenzhen's working women and mistresses over two decades numbered 5,20,000…the sex industry is one of the few robust conduits of money backs to China's impoverished areas (Ted C. Fishman, China Inc. 2003, p. 98). There are karaoke clubs to entertain burly foreign investors.
Aside from Tiananmen Square political protest, China has no tradition of industrial protests. `A fundamental problem with the Chinese working class is that it was disorganized and its protests were often leaderless (Alvin Y.So and Yin Wah Chu, The Global Rise of China, p.144). The so-called unions just collected funds to organise birthday parties and recreational events. In November 1999, the government announced new rules for public gatherings regarding assemblies larger than 200 to obtain approval from local public-security authorities.
Pakistani onlookers. C Chinese leaders have a world vision Weltanschanschauung.
Pakistani sand-dune `leaders' have none.
Misconception 3: Chinese to be Pakistan's second language: The popularity of a language rises or falls pari passu with a country's place in the comity of nations. Historically, English, French, Russian, Arabic and mandarin were the languages of imperialistic or conquering states. Shifts in power triggered shifts in the status of languages. English continues to hold sway as it has dominated the commercial, scientific, commercial, scientific and technological fields.
Sir Syed understood the link between power and language. Britain and France insisted upon enforcing English and French in their colonies. During the heyday of the Soviet Union, Russian was the lingua franca from Prague to Hanoi.
After the demolition of the Berlin Wall in November 1989, the Germans began to take pride in speaking German at international forums. People follow language of the dominant power. In the subcontinent, the English language supplanted Persian, the language of the Moghuls. So much so, that that Persian is now archaic in South Asia.
Hong Kong's effervescence for mandarin is due to the rise of China. When, around 2050, China displaces the USA as the world's premier economy, English is likely to give way to mandarin as the world's new lingua franca.
In Pakistan, Sindh set the trend. The NED Engineering University and many private school systems have started teaching mandarin. The Technical Education and Vocational Training Authority, Punjab, offers free language courses for students of all ages.
To attract, Chinese investment in our country, we should say Ni hao to Chinese language.
Misconception 4; The 21st Century will be China's, not America's: The fear is that China will surpass the USA within next 10 to 20 years. Cash-rich Beijing with over US$ 30 trillion in foreign capital-reserves will be increasingly uncompromising diplomatically. To entertain a rising Chinese middle class, the world would become more and more `Sinicised'.
The truth is that the Western view of China is a bit too alarmist. The world will have to compromise with China's economic and cultural heft. The two world views can coexist. One is based on protection of individual self-interest, and the other is top-down Confucian patriarchy. Yet, the diarchy may co-exist peacefully without a Manichian struggle of the ilk of good and evil, darkness and light. Be it observed, aside from hype China has so far been non-hegemonic at heart. It has no desire to spin existing geo-politico-economic order out its axis. China will move on its peaceful trajectory for another thirty years. China is unlikely to replay misadventures of the Great Leap Forward' and the `Cultural Revolution' to re-shape the nation in Mao Zedong's image.
The people are becoming more and more resentful against bureaucratic control, lethargy and even perceived corruption. On average over 150000 `public disorder events' occur each year. Massive abuse of `eminent domain' is conspicuous from compensating owners of seized lands at fire-scale prices. Restructuring led to dislocation of workers. Internet is an outlet to fan concerns about government's impartiality and favouritism. People are sick of fat-cat-like bureaucratic lifestyle. Chinese ministry of state security has about 100,000 employees who employ sophisticated algorithms to monitor and censor sensitive online chats, and micro-blogs. Mao Zedong is still revered as `70 per cent positive and 30 per cent negative'.
Misconception 5: Ascendancy of American style individualism: Chinese are becoming better off with a rising middle class and concomitant changes in cultural outlook. Yet, they are far off from American ethos of `life, liberty, and pursuit of happiness'. The cultural wave is manifest from China's role rock scene, loaded with a rebellious spirit, and bands like Hutong Fist, Tomahawks, Catcher in the Rye, Twisted machine, Queen Sea, Big Shark and Wild Children. Surely people have abandoned colorless conformity in favour of individualism.
Yet, the brutal; truth is family life discourages individualism. `Pursuit of happiness' is at best an adolescent fantasy. It is soon forsaken under stress of marriage mortgage, mother-in-law and motor car ownership.
Parents teachers bosses never encourage defining oneself independent of society. The clan, not society is the primary productive unit of society. Ego gratification is not synonymous with individualism,. Success with societal acknowledgment is the norm, not sol flights.
Misconception 6: Atheism: Chinese aretraditionally obsessed with survival, not eternity, or higher spiritual values. C Chinese philosophy of Daoism, Confucianism, and legalism are mechanistic. They are concerned with values as a means to an end. Pragmatism is the key attitude. Buddhism stands secularized to align gods with wealth and kitchen not spiritual alignment.
The Chinese society is in transition. Materialism now means faith in a bright future. Even spread of C Christianity in both rural and urban areas is not tantamount to rejection of traditional values. During the Tang dynasty, Buddhism emerged as complement to, not repudiation material secularism.
Misconception 7: revolutionary influence of Internet: China is a country in East Asia and is the world's most populous country, with a population of around 1.428 billion in 2017. As of July 2016, 730,723,960 people (53.2% of the country's total population) were internet users. They are free to play violent computer games, indulge in free music-downloads access to boot-legged movies, and e-commerce. Too, gap between rulers and the ruled have been narrowing. Anonymous sentinels (Weibo, China's Twitter clone) relay reports of corruption in real time.
Yet, internet is unlikely to upend people-to-government relationship. Internet chats do not crystallise into massive organised dissent. Pre-occupied with welfare of their families few would dare risking trouble with authorities. Very few people knew of dissident Liu Xiabo's arrest, or his Noble Peace Prize..
Chinese cyberspace is like a walled crystal-globe. People can gaze through it over the world around but they can't take part in violent agitation. The government cleverly uses cyberspace in advancing social harmony. It facilitates e-commerce platforms. They expand supply and improve quality of consumer goods available in lower-tier markets, down to the rural fringe.
Digital technology has improved Party's responsiveness. There are over 50,000 net-police monitor-bulletin-boards which alert leadership about discussion on sensitive topics and unharmonious rumblings before they flare up into untoward incidents.
Misconception 8: Chinese people are akin to Europeans: Not so. Average Chinese values stability in family above individualism. There are no political or religious divides as in Europe: lackadaisical Italians versus industrious Germans, anti-institutional Protestants versus statist Catholic.
China displays differences in the north, dominated by bureaucratic state-owned enterprises and the south close to the sea, encumbered by governmental hierarchy. Generally, the Chinese have an identical world view.
As of November 2019, China's population stands at 1.435 billion, the largest of any country in the world. According to the 2010 census, 91.51% of the population was Han Chinese, and 8.49% were minorities. China's population growth rate is only 0.59%, ranking 159th in the world.
The major minority ethnic groups in China are Zhuang (16.9 million), Hui (10.5 million), Manchu (10.3 million), Uyghur (10 million), Miao (9.4 million), Yi (8.7 million), Tujia (8.3 million), Tibetan (6.2 million), Mongol (5.9 million), Dong (2.8 million), Buyei (2.8 million), and Yao (2.7 million), Bai (1.9 million). The identified 56 minorities remain outside Han cultural fold.
Misconception 9: Inscrutable Chinese consumer: Usually reticent, Chinese evince warmth once trust has been established. They are not complicated and display warmth and directness in everyday attitude. They are attracted to Western brands just as any other consumer.
Misconception 10; China growth bubble is about to burst: Critics outline a host of challenges to Chinese growth model. They include rising inflation and commodity prices, wage increases inimical to low-cost manufacturing, bureaucratic hurdles to bold structural reforms, urban-rural income militating against social harmony, and an education system that squelches harmony. The fact is that resilient Chinese economy is not over-heating. The economist noted that China's accumulated investment in fixed assets is still low and real wages have been rising strongly, which should help boos consumption in the medium term. Talk of popping bubbles is confined to high-end neighbourhoods in coastal capitals.
China is emulating American experience in becoming an industrial powerhouse in the twentieth century. Formation of supplier-and-producer clusters is facilitates through cost-slashing in different regions now specializing in different sectors. The middle class has completed a successful production-consumption circle akin to the USA.
Misconception 11: burgeoning poverty due to unbalanced growth: China was able to bridge the stark differences that existed between rural and urban lifestyles. The hukou system was designed to prevent rural to urban migration. In China today, poverty refers mainly to the rural poor, as decades of economic growth have largely eradicated urban poverty. The dramatic progress in reducing poverty over the past three decades in China is well known. According to the World Bank, more than 850 million Chinese people have been lifted out of extreme poverty. China's poverty rate fell from 88 percent in 1981 to 0.7 percent in 2015, as measured by the percentage of people living on the equivalent of US$1.90 or less per day in 2011 purchasing price parity terms.In 2017, China lifted 12.89 million rural people from poverty which put the poverty rate at 3.1 percent compared to its 4.5 percent the previous year. Around 500 million people, or 40 percent of the population within China, survive on $5.50 per day or less.
Productivity has overpowered lack of innovation, creaky distribution networks, patchy tax collection, and even corruption…
Misconception 12; China is militarily aggressive: China is accused of harbouring outlandish territorial claims in South China Sea, confronting Japan on the high seas and the Philippines. Over 1000 ballistic weapons aim at Taiwan.
Its annual defence spending has been increasing by 13 per cent since 1989. The Stockholm International Peace Research Institute (SIPRI) estimates the overall 2018 figure at $250 billion and the International Institute for Strategic Studies (IISS) puts the number at $209 billion in 2017. The US Department of Defense concludes that China's 2018 defense budget likely exceeded $200 billion. In 2017, the magazine Popular Mechanics estimated that China's annual military spending is greater than $200 billion, around 2% of the GDP.
But, be it noted that the U.S. spent $649 billion on its military to 2018, according to a report published in 2019 by the Stockholm International Peace Research Institute. That's significantly more than China, second on the list of top military spenders. Of course China is now making aircraft carriers and missiles with range over 900 kilometers. Still, China is nowhere near the USA in military capability. Nor does it have any ambition to invade other countries or challenge USA's military supremacy in any way.
Temperamentally, Chinese shield themselves from danger (The great Wall). But, they have no itch to wage a war.
India unilaterally `annexed' Chinese territory in her maps. China did nothing more than protesting verbally or sending emissaries to India for talks.
Misconception 13: Uyghur's persecution and social issues: The Uyghurs, alternately Uygurs, Uighurs or Uigurs, are a
Minority Turkic ethnic group originating from and culturally affiliated with the general region of Central and East Asia. The Uyghurs are recognized as native to the Xinjiang Uyghur Autonomous Region of the People's Republic of China. The Uighurs are the people whom Old Russian travellers called Sart (a name which they used for sedentary, Turkish-speaking Central Asians in general), while Western travellers called them Turki, in recognition of their language.
The Uighurs are the people whom old Russian travellers called Sart (a name which they used for sedentary, Turkish-speaking Central Asians in general), while Western travellers called them Turki, in recognition of their language. They are mentioned in Chinese records from the 3rd century. They first rose to prominence in the 8th century, when they established a kingdom along the Orhon River in what is now north-central Mongolia.
Insider dated December 24, 2019 reported that China has initiated a "Pair Up and Become Family" program to dilute Uyghur minority. Han Chinese men are sent to live with Uighur women in China's western region of Xinjiang. "Neither the girls nor their families can reject such a marriage because they will be viewed [by Chinese authorities] as Islamic extremists for not wanting to marry atheist Han Chinese. They have no choice but to marry them. It is alleged that the Han Chinese have been raping Uighur women in the name of marriage for years. China denies the allegation.
Be it observed that the Uighurs is not like Orthodox Muslims. Both Pakistan and the Uighurs criticise each other. Andre Small (p.80, ibid.) states `Pakistan's criticism of the Uighurs' irreligiousness or fondness casts aspersions on their standing as Muslims'. It is said that `Turkistan separatists are supported by the United States or India in order to drive a wedge between China and Pakistan.
Chinese concept of Social evils differs from Pakistan's. Divested of morality, an ordinary Chinese consider it just normal to give or take `body pleasure' for money. In Khanewal some Chinese engineers scuffled with police when it tried to prevent them from going to a `red-light area'. Recently some Chinese gangs have been busted at Faislalabad, Lahore and Rawalpindi for fake marriages with Pakistani girls including some underage and later exploiting them as sex slaves (Dawn, Tribune, etc. dated May 9, 2019). The police recovered illicit aphrodisiac `drugs', `gold ornaments', `dowry', Chinese passports and weapons. It is generally believed that the arrests are just a tip of the iceberg. In some Karachi areas, Chinese have rented congested adjacent housing units in various Karachi areas and turned them into `out of bound' to Pakistanis. What they do there is anybody's guess. Traditionally, Chinese prefer to develop and live in China towns wherever they go on the globe. In Pakistan, they have avoided doing so as what they eat (cats, dogs, monkey brains, insects) may sound revulsive and non-kosher to
Conclusion: Though China wants to overcome present and future challenges, it has no manifesto detailing goals for the next two decades. The alarmist or envious view of a rising China engendered many misconceptions. Once could however peek through XI Jinping's pronouncements, or his predecessors, to sift his `benchmark vision'. There are three benchmarks. In the first ten years, the goal was to provide adequate food and clothing to Chinese population (already achieved). In the second phase, the plan is to build a moderately-prosperous country by 20120 with a per capita gross Domestic Product of around US$ 13,000. The final phase, 2020 to 2050, envisions complete modernization of both rural and urban parts of China.
Since early 2013, XI has been talking about `fuqiang guojia' (`rich, strong, powerful country'). To realise his dreams, he need to stay in power. Yet, his dream is threatened by emerging challenges to China's stability and development. The most potent challenge emanates from US machinations to destabilize China (tariff and trade war, religious concerns, BRI/CPEC concerns). True, there are social issues involving China's unity, need for political reform in view of the Party's long continuation in power and economic or political deterioration in the international environment.
BRI to Health Silk Route: How COVID-19 is Changing Global Strategic Equations?
The beginning of 2020 brought a wild card entry into global strategic equations in the form of Coronavirus Pandemic, with Wuhan being the initial epicentre in December 2019. China will continue to be accused to have done global damage by hiding crucial timely information from rest of the world to be able to respond to COVID-19. China has gone through full cycle of initially hiding it, being late in quarantining affected people, not being able to prevent community transfers causing exponential rise in affected cases in the beginning, taking harsh measures to control it after peaking, bringing down the affected cases, declaring victory over pandemic, reopening lockdowns and boosting 'COVID-19 Economy' over 'Health Silk Route'. The trends in January and February suggested a sheer drop in Comprehensive National Power (CNP) of China with combined effect of US-China trade war, failing BRI and COVID-19. The last week of March 2020 saw the epicenters of COVID-19 shifting westwards with US, Europe and UK emerging to be worst affected, entering stage three of the pandemic cycle and China posing itself to be helping the world to combat the pandemic, trending a comparative steep rise in its CNP, by pushing down everyone else. Rest of the world continues to be engaged in protecting its citizens in their critical phase of their pandemic cycle, rightly looking at saving its citizens with every possible means as first priority, even if it amounts to taking Chinese help, leaving out the blame game for later occasion.
What does Global shift in Epicenters of COVID-19 Indicate?
By March 30, 2020, 22:07 GMT, the coronavirus COVID-19 has affected200 countries and territories around the world and two international conveyances. The worldometer indicates over 7.8 lakh cases of coronavirus with over 37,000 deaths and over 1.6 lakh recoveries. The WHO puts the death rate continues to be low but the biggest danger being faced by the mankind is its exponential rise due to community transfers. USA has emerged to be the largest epicenter of COVID-19 having more than 19 percent of global confirmed cases with nearing three thousand deaths, earmarking $2.2trillion allocation for combating the pandemic. Europe led by Italy (with over one lakh cases and 11,500 deaths overtaking China in number of cases) closely followed by Spain, Germany, France, Iran and UK. The biggest jolt suffered is the number of deaths on March 30, 2020 counting 913, 812, 418, 385, 247 in Spain, Italy, France US and UK respectively. All these are cases of taking the pandemic lightly initially resulting into quick entry into third stage of community transfer. Now most countries in the world are struggling for capacity building to take the challenge of peak period, which is yet to come. This lock down/quarantining patients/suspects has brought global economic/commercial productivity to almost a grinding halt.
China was quick to declare that it has conquered the disease with reporting 75,700 recovered cases, only31 fresh cases, four fresh deaths and only 2466 active cases.(March 30, 2020, 22:07 GMT)as reported by the National Health Commission (NHC) of China. Considering Chinese credibility, these figures cannot be taken at its face value, because some media reports of sudden silencing of much more mobiles connections, restrictions on reporting COVID-19 cases do create a doubt as to what exactly is happening in China. The community lock downs, and stringent measures of social distancing helped China in flattening the trend. If we add the unreported cases the potential of second cycle of pandemic in China cannot be ruled out. Chinese effort of shifting soft power balance is also evident from alleged effective use of its influence and media to propagate conspiracy theory against US and later trying to shift the blame to Italy using paid media, think tanks and institutions. The world however will continue to accuse China for this pandemic, with many legal notices already filed against it globally.
China cannot deny that by its own admission, the coronavirus broke out in China late last year whereas Wuhan was locked down on January 23.The US efforts to evacuate its people at that point of time were seen as 'triggering panic reaction' by Beijing, which had already over-delayed global response by then. China tried to shift the narrative to the belligerent superpower wrangling between Beijing and Washington great power competition, viewing each other through a lens of conspiracy theories, hostility, trading stinging barbs on everything from the origin of the virus, permitting medical experts to visit Wuhan to who should be blamed for the pandemic. China and US were already at lowest trust level over issues, such as the trade war, South China Sea, Taiwan, Xinjiang, Hong Kong and Chinese telecoms giant Huawei, hence the same narrative was used by China to confuse the world and shift global anger away from it. With evidences destroyed, denying access to global bodies, the script of global pandemic was already written. China has a reason to be keen to repair its damaged global reputation caused due to mishandling of the crisis in the initial stage, with exploding infections around the world in last two months, possible loss of face, ensuing disrespect of other countries; hence it behaved so assertively in the diplomatic repairs including 'Mask Diplomacy'. The slow reaction and reluctance to lock down by US might show that the US-China competition is moving China's way, but the Chinese follies of making the world suffer by their late reporting may not put Xi Jinping in comfortable position either, although it's too early to predict.
Trade War to Mask diplomacy and Health Silk Route
The CNP of a country is a combination of hard and soft power and includes sum of economic, military, technological, human resource, diplomatic and other levers of power. China claiming to have successfully encountered COVID-19, has kickstarted its industry after being the cause of paralysis of industrial power of everyone else, with focus on largest emerging demand of medical equipment related to combating COVID-19. After IMF Chief's revelation that the global economy has entered recession, which could possibly be worst of its kind, China got a new lifeline to its economic revival with a competitive advantage in comparison to others.Chinese economy seems to be benefitting from others peril, with factories commencing work at 66 percent efficiency including foreign companies like Apple, domestic flights commencing in most areas, life limping back to normal and upsurge in demand with more people in markets. China after exporting the pandemic globally, is now making best of COVID19 economic model by switching from failing BRI to COVID19 related production. It is also disposing COVID related equipment surplus to mute expected accusations of risking humanity.China has thus tried to benefit itself not only in comparative economic terms, but also shift the equation in soft power, by projecting itself as better resource provider in this crisis.China is also trying to economically benefit from the monopolistic opportunity from the crisis by focusing its manufacturing base on production of testing kits, personal protection kits, ventilators and other crucial medical equipment. China, therefore leads the global supply chain with other major manufacturers paralyzed due to the pandemic, although like BRI, its reliability is suspected, due to the fact that five countries have reported supply of defective equipment.
Why is the World Silent?
The fact that Coronavirus was detected, and it spread exponentially in Wuhan, China may find difficult to prevent the accusations from the world, angered by sufferings caused due to pandemic. It is however understandable that not many have started blaming China, due to their domestic compulsion and priorities to check the exponential rise in COVID-19 cases, instead of involving in blame game for the time being. Most countries are also expecting Chinese assistance in their fight against the pandemic, as China is seen to have controlled the same, having gone through the peak of infection and successfully controlled it. Most countries also hope that a suspected creator of the virus is in best position to find antidote and help in combating it. Countries also do not want to disturb the supply chain of medical equipment from China at this juncture. The outcome of G20 virtual Summit was also on the same lines, wherein the G20 leaders issued a statement at the end of the summit calling for a coordinated global response to fight the coronavirus pandemic and adopting measures to protect the global economy, minimize disruptions in trade and take steps to enhance global coordination. The G20 leaders pledged to inject $5 trillion into the global economy to reduce the economic impact of the coronavirus pandemic. I do feel that this issue of holding China accountable will not be dead, but re-appear sometime in future. There are already few lawsuits already filed against China for the same and some more may be in the offing.
On a practical note, it is understandable that the world cannot fight this pandemic without global cooperation, which includes China. It owes responsibility to act first and help others with capacity to fight the Coronavirus, after letting the genie out of bottle, more so when the US has to focus inwards due to looming domestic crisis of COVID-19. It's also in China's interests to act to repair and restore its global image. Curbing media will not suppress global criticism. If technologically advanced countries canutilize their capacities, especially on joint research and development of vaccine, and strengthening the global value chain of supplies of medical equipment, it will help the humanity.
Credibility of UN Organizations?
The pandemic has also exposed the Chinese influence in global bodies claiming to be neutral and serving for humanity. WHO knew about the outbreak of coronavirus in January 2020 and declared it as pandemic only on March11,2020, losing precious time for the world to respond, presumably under pressure from China? In an interview on the question of helping Taiwan, the WHO officer fumbled and did not reply, under pressure of 'One China Policy'. How can WHO claim to serve humanity leaving out Taiwanese population? In recent G20 virtual Summit chaired by Saudi Arabia, the group has been too generous to WHO in agreeing to extend support to strengthen its mandate in the fight against pandemic including delivery of diagnostic tools, treatments, medical supplies and vaccines, because their services are urgently needed at this juncture, but it needs to be held accountable once the crisis is over.
United Nation Security Council (UNSC) has not found it relevant to discuss about it and even have virtual consultation on this pandemic, because China is a P5 country, chairs UNSC for March 2020 and the monthly Chair decides the agenda. It never felt the need to investigate when Wuhan was under lock down and writings of the potential pandemic were on the wall even earlier. UNSC certainly requires restructuring because in the current system China or any P5 country in its place, with its veto power can get away easily, even after putting humanity to risk. The suspicion over COVID-19 being a product of Chinese biological weapon research in Wuhan, could have been settled if China would have allowed investigation by world bodies.It is too late to put the trust back now, after accusations of China having destroyed the evidences and continuing to change the narrative besides other diversionary tactics.
Will it lead to Changed World Order?
Thinking positively, even if the world is able to fight this pandemic successfully, the global strategic equation will never remain the same. Coronavirus pandemic has exposed weaknesses of China, US and world organizations to the humanity. While China can be accused of lack of transparency in handling the COVID-19 initially, the US can be accused of taking it lightly and reacting late enough, not to be able to help countries, which do not have requisite capacities to fight it. The idea of putting national interest over survival of humanity, and appearing to be inward looking, will lower the confidence of world community in US as well as China. The western countries led by US have been used to fighting the strategic competition by controlling trade and financial system as well as power of alliance, but unpredictable events like this pandemic, climate change, elements of non-contact warfare can change the entire equation. US may also realize that it was a mistake to propagate China as global manufacturing hub, and it now faces a grave challenge from this manufacturing giant with key digital technologies. China can also not be on a comfortable ground, because the autocratic model cannot work for eternity, as the magnitude of external and internal dissent/public anger cannot be estimated now. While China may feel to be recovering and compliment itself to have fought it better than democratic countries, but the success of South Korea, Taiwan, Japan, Singapore and Hong Kong nullifies that claim. It also remains to be seen in future that China has pushed many countries against itself or otherwise. The world will also realize its mistake of putting all eggs in Chinese basket and hopefully a reverse flow may occur post pandemic. The credibility of UN is at stake, which is increasingly been seen as political tool of P5. In my opinion unless it undergoes a drastic reformation, especially the UNSC, there will be many countries ignoring its relevance and resolutions. With a threat of second cycle of COVID-19, no one can be sure that who is better placed in the future strategic equation.
What is the role of India?
India has the second largest population in the world next to China, which claims to have got over its peak period of pandemic. Indian efforts have been appreciated so far. WHO and the global community feels that densely populated countries like India will determine "the future of this pandemic"?The latest epicenters are US and Europe, yet the world is anxious about Indian fight against COVID-19, because of extremely high population density, possible administrative difficulties in tackling the pandemic and logistics attached with the lockdown. India, as a developing country, besides combating pandemic, faces a bigger challenge feeding, administering, managing migrating population, implementing social distancing and healthcare for a large number of people including unorganized sector workers, in view of its limited infrastructure. While there is no need to panic with over 1250 cases identified and 32 deaths so far, but its capacity to isolate communities is the biggest challenge in the world, which cannot be combatted without public participation. The low figures of reported cases so far, are subject to testing rate and India is yet to improve its recovery cases which are relatively low (Below 10% against global average of 20%). The death rate is low so far, but the main challenge lies ahead, as the curve has not flattened as yet. India needs to ensure not to enter into community spread (next stage) of COVID19outbreak.Indians need to follow all instructions from the Government and health specialists to ensure that it remains low. Although a lot is being done by the government and other agencies, the public and private sectors have to jointly boost its handling capacity in the golden period of two weeks, otherwise speed of infection will overtake speed of capacity building of the country to handle it. Each person has to play his/her role, as COVID-19 cannot be combated without people's participation.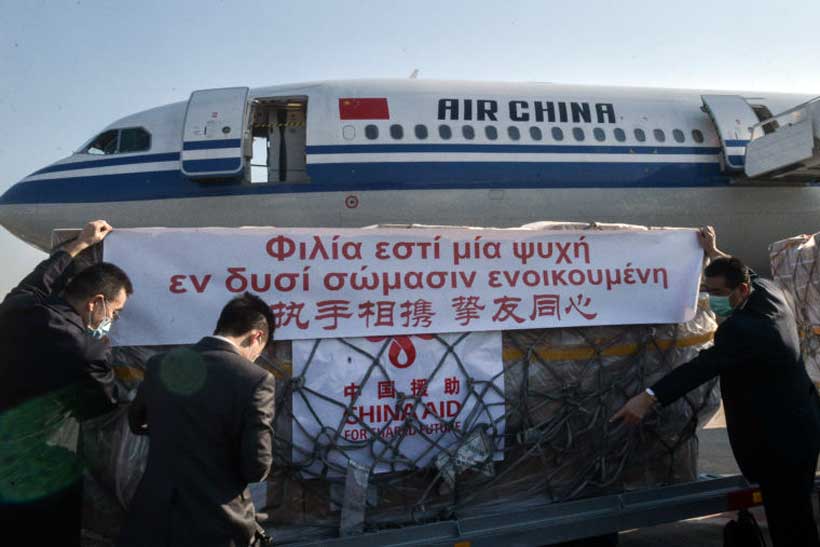 It is certain now that the COVID-19 pandemic has winded the whole globe. What started from just one city, has now shadowed the whole world. As the words penned down the cases increase in the world. However, there is a country whose defiance against the Covid-19 pandemic has been successful.
Despite the fact that the virus's epicenter was Wuhan, China still managed to control it while the rest of the world still crippling to get hold of the loosen cords of the Covid-19.Thoughthe rest of the world is still in a quarrel with the pandemic, life in China is cautiously returning to normalcy. Even in Wuhan, the city worst hit by the pandemic, infection-free zones are feeling the resurgence of life. All of this has not been achieved overnight for this whole of the country faced excruciating measures including a major blow to its economy. Whole country unified against the pandemic. Purchasing managers index (PMI) which measures the economic activity based on orders company place to suppliers in a country. For the Chinese industry, the index reported 35.7 for the month of February which is the lowest since the index was created. To clarify further, the figures below 50 imply a recession.
China is not only combating Covid-19at home but abroad as well in the form of sending aid even though it has faced a fall in its economy. Italy, Iran, Serbia, Pakistan and many more are on the list that is getting direct assistance from Beijing.
While China is playing a responsible global role in the fight against this pandemic, Washington seems to be gambling with the lives of people of its own. Lately, Washington post revealed that intel reports from January and February clearly warned about the pandemic. While deaths in the US are nearing to 500, Trump administration seems to be engaged in playing its political cards on the deck of the corona. Blaming China and tightening the sanctions seems to the top priority rather than engaging resources on fighting the pandemic. Recently CNN reported that Trump rolled out 33 false claims in the first two weeks of the month of March regarding the corona crisis. It reported that overall trump made 71 false claims in past two weeks. Out of these 71, 33 were related to coronavirus. This clearly shows the gravity regarding the situation of the pandemic, in the Oval.
World is face to face with global non-traditional threat while Donald Trump seems to be solidifying his election campaign as cost of blaming China. Trump calling Covid-19 as China's virus seems to be true because what the evolving scenario depicts seems that Washington has withdrawn from its global role and China is the only one concerned globally with this pandemic. Despite taking global initiatives for cure, Oval seems to be doing parochial politics over the global pandemic which clearly shows how ignorant is the Trump administration towards the global health crisis. Furthermore, Trump even tried to buy exclusive rights from a medical company in Germany on the antidote of Covid-19 in order to capitalize on the remedy. By tightening sanctions on Tehran and not letting It to do the due course to save lives what oval seems to be doing is bringing more agony to global misery.
As the xenophobic and racist attitude of Washington continues globe is being driven into more dark realms. Furthermore, Oval's mouthpieces at Fox News and other media outlets have adopted the same manner as their masters are doing and repeatedly have claimed that China should apologize. On the other hand, the world is all praise for China, including the President of European Commission Ursula von der Leyen, on how has China fought the novel virus and has successfully reduced the number of new cases of the disease to zero.
It is high time to appreciate China by putting political difference aside and learn from their experiences as they are the one with most experienced and have successfully battled. Whatever has caused this pandemic China has been successful in curtailing it and countries which are finding themselves paralyzed by this disease shall use assistance from China to overcome this global malady.
The Thucydides' Trap: the Avoidable Destiny Between the US and China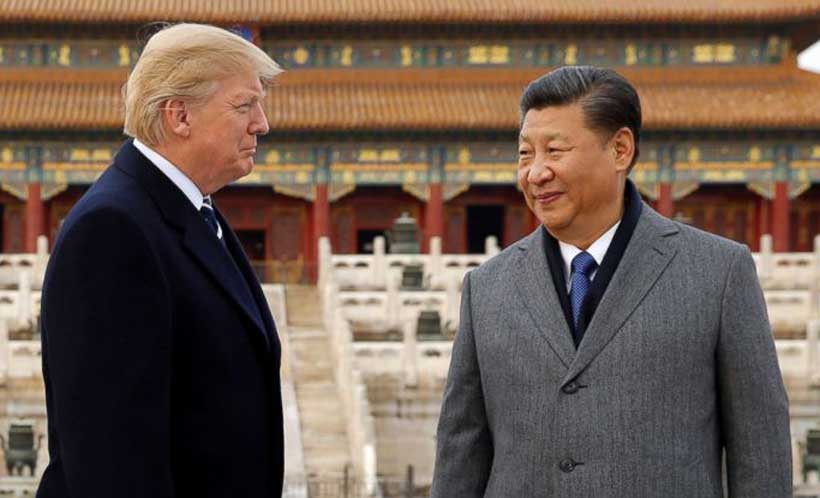 The controversial "Thucydides trap" argument has sparked a heated debate since 2013, when President Xi Jinping of China told a cluster of western guests: "We must all work together to avoid Thucydides' trap." Later, this concept was elucidated by Professor Graham Allison in his articles, talks and famous book Destined for War: Can America and China Escape Thucydides' Trap. So, what exactly is this Thucydides 'trap?
The phrase originates from the ancient Greek historian Thucydides who had observed that the Peloponnesian war (431BC-404BC) was caused by the growth of Athens, the rising power, and the corresponding fear of Sparta, the ruling power. Currently, this historical scenario is applied to discuss the relations between China, the emerging power, and the United States (US), the established power. The rise of China and the relative decline of the US allude that a gradual power imbalance may repeat history and lead to war. In fact, 12 of the 16 historical power shifts have resulted in catastrophe. More importantly, this narrative, to some extent, suggests the current dominant power is taking preemptive measures against the rising one. In reality, the US-initiated Sino-American trade war reflects this precautionary attitude.
The world may argue that although China has become more assertive than before, this war is the consequence of President Donald Trump's radical foreign policy. Consequently, Trump started this war even though it may harm the Sino-American economic ties, leading to a negative economic impact on both sides. As a matter of fact, the Sinophobic turn in Washington is essentially a bipartisan consensus that realistically considers the economic facts thanks to strategic thinking. Based on the research of Alyssa Leng and Roland Rajah, the US had been at the helm of world trade until 2000, trading with over 80% of countries worldwide. However, in 2018, this number has plummeted to just 30%, as China has replaced the position of the US in 128 of 190 countries. Thus, "this bipartisan shift may have coincided with Trump's arrival but the very fact that it is bipartisan demonstrates that it was not Trump who created it. Like a rooster at dawn, his crowing simply called forth the inevitably rising sun". This situation raises the following questions: which side suffers the least? If the US achieves its goal of putting down China, who will win? According to Bruno Macaes, "in the end, the question of whether a new world order will be born, or the status quo preserved is less important than the question of whether the outcome will be determined peacefully or whether China and America are destined for war".
This does look like the inevitable Thucydides' trap, but where is the solution? It is conceivable that the trade war is just a sign that might follow more fierce disputes militarily. As historical determinists, Professor Graham Allison and Professor Jonathan Holslag both believe that the strategic transformation of structural forces between China and the US are doomed to conflict that has already emerged and will transpire more dramatically, ineluctably reshaping the global geopolitical landscape. Currently, China is not strong enough to compete with the US in general and "the balance of power could continue to be in America's favor for quite a long time into the future." It is then justifiable for the US to want to suppress China's growth right now. However, I argue that the reality is far more complex than the aforementioned circumstance and there indeed exists some way to avoid this "inevitable" trap.
First, diplomacy and leadership in the US and China play pivotal roles in avoiding this dilemma. Former Australian Prime Minister Kevin Rudd argues that political leaders and elites are not "simply some kind of puppet of anonymous structural forces", but can change the historical tendency, to some extent. He proposes "constructive realism" as a solution by saying, "agency—what leaders decide, and those elites who advise them shape— actually determines the future course of history". By suggesting that based on reality, the leaders of both sides should differentiate between the non-negotiable and negotiable national interests, thus managing the Sino-American strategic competition. In this context, the China-represented authoritarian capitalism versus the US-led liberal capitalism, is able to compete without one devastating the other and finally let the winner prevail.
Similarly, Chinese prominent scholar Jin Canrong suggests that when drawing on the wisdom of the Chinese and American leaders and diplomats, the two countries should neither have a "Hot War" nor a "Cold War". The first may result in total planetary destruction with the example of the two World Wars during which great losses were suffered due to militaristic action worldwide. The later might bring about a deconstruction of the entire international trade system. Because of today's economic globalization, a "Cold War" would devastate our internationally integrated economy, specifically, the existing Sino-American interdependent economic connections.
Nevertheless, Professor Jin proposes that the two sides should have a "Chess War", as a metaphor of playing chess, which denotes that the two sides should be more transparent, reveal their strategic capabilities and intentions and reasonably bargain with each other. This is analogous to Rudd's approach of distinguishing clearly between the non-negotiable and negotiable national interests of both parties. Furthermore, Jin argues that when China develops to a certain level, it will comprehensively compete with the US in all aspects. The US, as a commercial and pragmatism-centered empire, will compromise and accept China's position, thus forming the global bi-core leadership and co-governing the world. He argues that the new global system is akin to the Concert of Europe/Age of Metternich, the balance of European powers between the Napoleonic War and World War One. The notion is to forgive France, the war initiator, and invite it to be part of European leadership, maintaining peace in Europe for a whole century.
The second plausible approach to this dilemma can be taken from the angle of a third party. Facing the increasingly Sino-American tension and the potential outbreak of a proxy war, Professor T. V. Paul advocates for "Soft Balancing", meaning small-scale countries relying on "international institutions, limited ententes" to unite and enhance their strength. Uniting smaller countries thwarts the threatening behavior of the rising or ruling powers through economic instruments or moral and legal condemnation, thereby avoiding the Thucydides' Trap. By comparison, the military capabilities or "Hard Balancing" of a country, remain important, but are clearly not as cost-effective as the institutionally driven "soft" method. Taking the ASEAN states' soft balancing strategy toward China as an example, in addition to aligning with the American navy as hard balancing tactics, the ASEAN has involved diverse institutional engagements such as the ASEAN Regional Forum, the ASEAN Plus Three (China, Japan, and South Korea), the Chiang Mai Initiative and Regional Comprehensive Economic Partnership. These measures not only benefit the ASEAN countries from the economic rise of China, but simultaneously limit China's territorial claim in the South China Sea by the united voice of ASEAN. To some extent, this strategy alleviates the Sino-American hostility and competition for leadership in this area, allowing the countries involved to have a fighting chance in the race for power.
To summarize, both approaches are aimed at constructing the scarce asset through frequent diplomatic communication: trust. In the anarchical international system, due to the fact there is no central authority to enforce laws, international actors, in the course of interactions, are always suspicious of each other's real intentions. Indeed, human beings are distrustful and forgetful, repeating 12 identical mistakes throughout history. As the Western philosopher George Santayana said, "those who cannot remember the past are condemned to repeat it." Similarly, the Chinese poet Du Mu wrote about how a destroyed dynasty vanished before it could reflect on its mistakes. Du details that the later generations of the dynasty felt the impact of this failure, yet did not learn from the past, continuing the cycle of collapse. While Graham Allison believes that the US and China may be destined to a violent collision, his relevant Ted Talk leads one to believe that the last two power shifts of the world were peaceful. Between the US and Soviet Union power shift from the 1940s to the 1980s, and the UK, France and Germany power shift from the 1990s until now, demonstrated how we are able to break the cycle of destruction. Especially, the European power shift proved the importance of diplomatic leadership. Hopefully, as time progresses, mankind may learn to draw lessons from a series of historical tragedies. When the political leaders of the world face irreconcilable conflicts of interest, they will look into the dark and bottomless chasm in front of them and say, "that is indeed a very deep hole which we should not fall into."
From our partner RIAC