China is, at once, feared and envied by many countries, the United States of America in the forefront. Its sheer size and population is awesome. China's economic progress has engendered apprehensions that it may overtake the USA and emerge as the new hegemon. The USA harbours a love-hate relation with China dragon. The relation reflects distrust, fractiousness and tension coupled with watchful competitiveness.
The USA looks upon China as a copycat out to obtain economic advantage for its state-owned enterprises through cyber-espionage. Cognitive dissonance in US-China relation is obvious. The USA likes China's economic progress, as long as it suits American interests. But, it abhors China's efforts to occupy more strategic space in the region around it, particularly the South China Sea.
China, too, wants to keep an eye on the USA. Its universities and think tanks teem with specialists on the USA, European Union and the rest of the world. There are 150 think tanks focusing on Australia alone. Though India shares border with C china, Chinese students have little interest in exploring Indian culture and history. The Chinese display an indifferent attitude, bordering ignorance about India. Let us mention a few of the misconceptions about modern China heretofore.
Misconception1: Chinese loans are predatory: The US has expressed its apprehensions about Chinese investment in Pakistan, Sri Lanka as elsewhere. For the US, the investments are a predatory debt trap that could lead to 'asset seizures' like Hambantota port of Sri Lanka.
The factual position is that Chinese infrastructure loans have not led to the forfeiture of a single valuable asset abroad. The US view is based on Rhodium Group study, which mentions only Hambantota port as the lone instance of seizure. The claim of forced lease or seizure is questionable. The Hambantota port lease, held jointly by the Hong Kong-based China Merchants Port and the Sri Lanka Ports Authority, was negotiated over 2016-2017.
Payments of the principal and interest for the port loans included only about 1.5 per cent of Sri Lanka's external debt repayment obligations. The Sri Lanka Ports Authority promptly paid dues using revenues from Colombo port, which includes a container terminal run by China Merchants Port.
China holds an estimated nine to 15pc of Sri Lanka's low-interest external debt. It owes high-interest loans to Western commercial banks. International sovereign bonds account for about half of the external debt, with Americans holding two-thirds of their value and Asians only about eight per cent.
Sri Lanka is liable to pay interest averaging 6.3 per cent on international sovereign bonds and the principal must be fully repaid in about seven years. In contrast, more than two-thirds of the value of Chinese state funds lent to Sri Lanka from 2001-2017 (including two-thirds of the Hambantota port loans) were at two per cent interest, and mostly repayable over 20 years.
Media reports about Sri Lanka's government being forced to sign the port away on a 99-year lease after failing to repay Chinese loans at 6.3pc are untenable.
The Sri Lankan government still owns the Hambantota port and funds received for the lease were used to pay off expensive Western loans. There is no Chinese military base at Hambantota
Misconception 2: China wants to colonise Pakistan: China never harboured any such ambition. History tells that China did its best to ensure protection of Pakistan's sovereignty. A strong Pakistan is a bulwark for C china's security as well. Andrew Small, in The China-Pakistan Axis (page 34) tells `In 1982, a C-130 Hercules transport aircraft belonging to the Pakistan military left Urumqi, capital of the North-Western Chinese province of Xinxiang, headed for Islamabad, carrying five lead-lined, stainless steel boxes, inside each were 10 single-kilogram ingots of highly enriched uranium, enough for two atomic' bombs. He adds, `China began supplying both M-11s and M-9s in unassembled form, which required development of a dedicated missile assembly facility near Rawalpindi' (p. 40, ibid.).
There are marked differences between China and Pakistan that rule out Pakistan as a colony for China. China's pragmatism as `religion', now dollar-orientation, obedient labour force, enlightened leadership with a world vision, and hard work ethos is different from Pakistan's.
Take water aspect alone. Our lethargy marks a contrast with China's history. There are more than 22,104 dams in China over the height of 15 m (49 ft.). Of the world's total large dams, China accounts for 20 per cent of them, 45 percent for irrigation. The oldest dam in China Dujiangyan Irrigation System dates back to 256 BC. In 2005, there were over 80,000 reservoirs in the country and over 4,800 dams completed or under construction that stands at or exceed 30 metre (98 ft) in height. As of 2007, China is also the world's leader in the construction of large dams. The tallest dam in China is the Jinping-I Dam at 305 metre (1,001 ft), an arch dam, which is also the tallest dam in the world. The largest reservoir is created by the Three Gorges Dam, which stores 39.3 billion m3 (31,900,000 acre feet) of water and has a surface area of 1,045 km2 (403 sq mi). Three Gorges is also the world's largest power station.
China's Marxist-social metamorphosis defies our religious moorings. China was able to bridge the stark differences that existed between rural and urban lifestyles. The hukou system was designed to prevent rural to urban migration.
Our banking sector has consumer orientation. The Chinese system with about 37 tiers has investment orientation. China `entertained' foreign investors in every possible way. `In 2001, a count of the out-of wedlock children produced by Shenzhen's working women and mistresses over two decades numbered 5,20,000…the sex industry is one of the few robust conduits of money backs to China's impoverished areas (Ted C. Fishman, China Inc. 2003, p. 98). There are karaoke clubs to entertain burly foreign investors.
Aside from Tiananmen Square political protest, China has no tradition of industrial protests. `A fundamental problem with the Chinese working class is that it was disorganized and its protests were often leaderless (Alvin Y.So and Yin Wah Chu, The Global Rise of China, p.144). The so-called unions just collected funds to organise birthday parties and recreational events. In November 1999, the government announced new rules for public gatherings regarding assemblies larger than 200 to obtain approval from local public-security authorities.
Pakistani onlookers. C Chinese leaders have a world vision Weltanschanschauung.
Pakistani sand-dune `leaders' have none.
Misconception 3: Chinese to be Pakistan's second language: The popularity of a language rises or falls pari passu with a country's place in the comity of nations. Historically, English, French, Russian, Arabic and mandarin were the languages of imperialistic or conquering states. Shifts in power triggered shifts in the status of languages. English continues to hold sway as it has dominated the commercial, scientific, commercial, scientific and technological fields.
Sir Syed understood the link between power and language. Britain and France insisted upon enforcing English and French in their colonies. During the heyday of the Soviet Union, Russian was the lingua franca from Prague to Hanoi.
After the demolition of the Berlin Wall in November 1989, the Germans began to take pride in speaking German at international forums. People follow language of the dominant power. In the subcontinent, the English language supplanted Persian, the language of the Moghuls. So much so, that that Persian is now archaic in South Asia.
Hong Kong's effervescence for mandarin is due to the rise of China. When, around 2050, China displaces the USA as the world's premier economy, English is likely to give way to mandarin as the world's new lingua franca.
In Pakistan, Sindh set the trend. The NED Engineering University and many private school systems have started teaching mandarin. The Technical Education and Vocational Training Authority, Punjab, offers free language courses for students of all ages.
To attract, Chinese investment in our country, we should say Ni hao to Chinese language.
Misconception 4; The 21st Century will be China's, not America's: The fear is that China will surpass the USA within next 10 to 20 years. Cash-rich Beijing with over US$ 30 trillion in foreign capital-reserves will be increasingly uncompromising diplomatically. To entertain a rising Chinese middle class, the world would become more and more `Sinicised'.
The truth is that the Western view of China is a bit too alarmist. The world will have to compromise with China's economic and cultural heft. The two world views can coexist. One is based on protection of individual self-interest, and the other is top-down Confucian patriarchy. Yet, the diarchy may co-exist peacefully without a Manichian struggle of the ilk of good and evil, darkness and light. Be it observed, aside from hype China has so far been non-hegemonic at heart. It has no desire to spin existing geo-politico-economic order out its axis. China will move on its peaceful trajectory for another thirty years. China is unlikely to replay misadventures of the Great Leap Forward' and the `Cultural Revolution' to re-shape the nation in Mao Zedong's image.
The people are becoming more and more resentful against bureaucratic control, lethargy and even perceived corruption. On average over 150000 `public disorder events' occur each year. Massive abuse of `eminent domain' is conspicuous from compensating owners of seized lands at fire-scale prices. Restructuring led to dislocation of workers. Internet is an outlet to fan concerns about government's impartiality and favouritism. People are sick of fat-cat-like bureaucratic lifestyle. Chinese ministry of state security has about 100,000 employees who employ sophisticated algorithms to monitor and censor sensitive online chats, and micro-blogs. Mao Zedong is still revered as `70 per cent positive and 30 per cent negative'.
Misconception 5: Ascendancy of American style individualism: Chinese are becoming better off with a rising middle class and concomitant changes in cultural outlook. Yet, they are far off from American ethos of `life, liberty, and pursuit of happiness'. The cultural wave is manifest from China's role rock scene, loaded with a rebellious spirit, and bands like Hutong Fist, Tomahawks, Catcher in the Rye, Twisted machine, Queen Sea, Big Shark and Wild Children. Surely people have abandoned colorless conformity in favour of individualism.
Yet, the brutal; truth is family life discourages individualism. `Pursuit of happiness' is at best an adolescent fantasy. It is soon forsaken under stress of marriage mortgage, mother-in-law and motor car ownership.
Parents teachers bosses never encourage defining oneself independent of society. The clan, not society is the primary productive unit of society. Ego gratification is not synonymous with individualism,. Success with societal acknowledgment is the norm, not sol flights.
Misconception 6: Atheism: Chinese aretraditionally obsessed with survival, not eternity, or higher spiritual values. C Chinese philosophy of Daoism, Confucianism, and legalism are mechanistic. They are concerned with values as a means to an end. Pragmatism is the key attitude. Buddhism stands secularized to align gods with wealth and kitchen not spiritual alignment.
The Chinese society is in transition. Materialism now means faith in a bright future. Even spread of C Christianity in both rural and urban areas is not tantamount to rejection of traditional values. During the Tang dynasty, Buddhism emerged as complement to, not repudiation material secularism.
Misconception 7: revolutionary influence of Internet: China is a country in East Asia and is the world's most populous country, with a population of around 1.428 billion in 2017. As of July 2016, 730,723,960 people (53.2% of the country's total population) were internet users. They are free to play violent computer games, indulge in free music-downloads access to boot-legged movies, and e-commerce. Too, gap between rulers and the ruled have been narrowing. Anonymous sentinels (Weibo, China's Twitter clone) relay reports of corruption in real time.
Yet, internet is unlikely to upend people-to-government relationship. Internet chats do not crystallise into massive organised dissent. Pre-occupied with welfare of their families few would dare risking trouble with authorities. Very few people knew of dissident Liu Xiabo's arrest, or his Noble Peace Prize..
Chinese cyberspace is like a walled crystal-globe. People can gaze through it over the world around but they can't take part in violent agitation. The government cleverly uses cyberspace in advancing social harmony. It facilitates e-commerce platforms. They expand supply and improve quality of consumer goods available in lower-tier markets, down to the rural fringe.
Digital technology has improved Party's responsiveness. There are over 50,000 net-police monitor-bulletin-boards which alert leadership about discussion on sensitive topics and unharmonious rumblings before they flare up into untoward incidents.
Misconception 8: Chinese people are akin to Europeans: Not so. Average Chinese values stability in family above individualism. There are no political or religious divides as in Europe: lackadaisical Italians versus industrious Germans, anti-institutional Protestants versus statist Catholic.
China displays differences in the north, dominated by bureaucratic state-owned enterprises and the south close to the sea, encumbered by governmental hierarchy. Generally, the Chinese have an identical world view.
As of November 2019, China's population stands at 1.435 billion, the largest of any country in the world. According to the 2010 census, 91.51% of the population was Han Chinese, and 8.49% were minorities. China's population growth rate is only 0.59%, ranking 159th in the world.
The major minority ethnic groups in China are Zhuang (16.9 million), Hui (10.5 million), Manchu (10.3 million), Uyghur (10 million), Miao (9.4 million), Yi (8.7 million), Tujia (8.3 million), Tibetan (6.2 million), Mongol (5.9 million), Dong (2.8 million), Buyei (2.8 million), and Yao (2.7 million), Bai (1.9 million). The identified 56 minorities remain outside Han cultural fold.
Misconception 9: Inscrutable Chinese consumer: Usually reticent, Chinese evince warmth once trust has been established. They are not complicated and display warmth and directness in everyday attitude. They are attracted to Western brands just as any other consumer.
Misconception 10; China growth bubble is about to burst: Critics outline a host of challenges to Chinese growth model. They include rising inflation and commodity prices, wage increases inimical to low-cost manufacturing, bureaucratic hurdles to bold structural reforms, urban-rural income militating against social harmony, and an education system that squelches harmony. The fact is that resilient Chinese economy is not over-heating. The economist noted that China's accumulated investment in fixed assets is still low and real wages have been rising strongly, which should help boos consumption in the medium term. Talk of popping bubbles is confined to high-end neighbourhoods in coastal capitals.
China is emulating American experience in becoming an industrial powerhouse in the twentieth century. Formation of supplier-and-producer clusters is facilitates through cost-slashing in different regions now specializing in different sectors. The middle class has completed a successful production-consumption circle akin to the USA.
Misconception 11: burgeoning poverty due to unbalanced growth: China was able to bridge the stark differences that existed between rural and urban lifestyles. The hukou system was designed to prevent rural to urban migration. In China today, poverty refers mainly to the rural poor, as decades of economic growth have largely eradicated urban poverty. The dramatic progress in reducing poverty over the past three decades in China is well known. According to the World Bank, more than 850 million Chinese people have been lifted out of extreme poverty. China's poverty rate fell from 88 percent in 1981 to 0.7 percent in 2015, as measured by the percentage of people living on the equivalent of US$1.90 or less per day in 2011 purchasing price parity terms.In 2017, China lifted 12.89 million rural people from poverty which put the poverty rate at 3.1 percent compared to its 4.5 percent the previous year. Around 500 million people, or 40 percent of the population within China, survive on $5.50 per day or less.
Productivity has overpowered lack of innovation, creaky distribution networks, patchy tax collection, and even corruption…
Misconception 12; China is militarily aggressive: China is accused of harbouring outlandish territorial claims in South China Sea, confronting Japan on the high seas and the Philippines. Over 1000 ballistic weapons aim at Taiwan.
Its annual defence spending has been increasing by 13 per cent since 1989. The Stockholm International Peace Research Institute (SIPRI) estimates the overall 2018 figure at $250 billion and the International Institute for Strategic Studies (IISS) puts the number at $209 billion in 2017. The US Department of Defense concludes that China's 2018 defense budget likely exceeded $200 billion. In 2017, the magazine Popular Mechanics estimated that China's annual military spending is greater than $200 billion, around 2% of the GDP.
But, be it noted that the U.S. spent $649 billion on its military to 2018, according to a report published in 2019 by the Stockholm International Peace Research Institute. That's significantly more than China, second on the list of top military spenders. Of course China is now making aircraft carriers and missiles with range over 900 kilometers. Still, China is nowhere near the USA in military capability. Nor does it have any ambition to invade other countries or challenge USA's military supremacy in any way.
Temperamentally, Chinese shield themselves from danger (The great Wall). But, they have no itch to wage a war.
India unilaterally `annexed' Chinese territory in her maps. China did nothing more than protesting verbally or sending emissaries to India for talks.
Misconception 13: Uyghur's persecution and social issues: The Uyghurs, alternately Uygurs, Uighurs or Uigurs, are a
Minority Turkic ethnic group originating from and culturally affiliated with the general region of Central and East Asia. The Uyghurs are recognized as native to the Xinjiang Uyghur Autonomous Region of the People's Republic of China. The Uighurs are the people whom Old Russian travellers called Sart (a name which they used for sedentary, Turkish-speaking Central Asians in general), while Western travellers called them Turki, in recognition of their language.
The Uighurs are the people whom old Russian travellers called Sart (a name which they used for sedentary, Turkish-speaking Central Asians in general), while Western travellers called them Turki, in recognition of their language. They are mentioned in Chinese records from the 3rd century. They first rose to prominence in the 8th century, when they established a kingdom along the Orhon River in what is now north-central Mongolia.
Insider dated December 24, 2019 reported that China has initiated a "Pair Up and Become Family" program to dilute Uyghur minority. Han Chinese men are sent to live with Uighur women in China's western region of Xinjiang. "Neither the girls nor their families can reject such a marriage because they will be viewed [by Chinese authorities] as Islamic extremists for not wanting to marry atheist Han Chinese. They have no choice but to marry them. It is alleged that the Han Chinese have been raping Uighur women in the name of marriage for years. China denies the allegation.
Be it observed that the Uighurs is not like Orthodox Muslims. Both Pakistan and the Uighurs criticise each other. Andre Small (p.80, ibid.) states `Pakistan's criticism of the Uighurs' irreligiousness or fondness casts aspersions on their standing as Muslims'. It is said that `Turkistan separatists are supported by the United States or India in order to drive a wedge between China and Pakistan.
Chinese concept of Social evils differs from Pakistan's. Divested of morality, an ordinary Chinese consider it just normal to give or take `body pleasure' for money. In Khanewal some Chinese engineers scuffled with police when it tried to prevent them from going to a `red-light area'. Recently some Chinese gangs have been busted at Faislalabad, Lahore and Rawalpindi for fake marriages with Pakistani girls including some underage and later exploiting them as sex slaves (Dawn, Tribune, etc. dated May 9, 2019). The police recovered illicit aphrodisiac `drugs', `gold ornaments', `dowry', Chinese passports and weapons. It is generally believed that the arrests are just a tip of the iceberg. In some Karachi areas, Chinese have rented congested adjacent housing units in various Karachi areas and turned them into `out of bound' to Pakistanis. What they do there is anybody's guess. Traditionally, Chinese prefer to develop and live in China towns wherever they go on the globe. In Pakistan, they have avoided doing so as what they eat (cats, dogs, monkey brains, insects) may sound revulsive and non-kosher to
Conclusion: Though China wants to overcome present and future challenges, it has no manifesto detailing goals for the next two decades. The alarmist or envious view of a rising China engendered many misconceptions. Once could however peek through XI Jinping's pronouncements, or his predecessors, to sift his `benchmark vision'. There are three benchmarks. In the first ten years, the goal was to provide adequate food and clothing to Chinese population (already achieved). In the second phase, the plan is to build a moderately-prosperous country by 20120 with a per capita gross Domestic Product of around US$ 13,000. The final phase, 2020 to 2050, envisions complete modernization of both rural and urban parts of China.
Since early 2013, XI has been talking about `fuqiang guojia' (`rich, strong, powerful country'). To realise his dreams, he need to stay in power. Yet, his dream is threatened by emerging challenges to China's stability and development. The most potent challenge emanates from US machinations to destabilize China (tariff and trade war, religious concerns, BRI/CPEC concerns). True, there are social issues involving China's unity, need for political reform in view of the Party's long continuation in power and economic or political deterioration in the international environment.
A brief history of Sino-Australian political relations from 1949 to 2020
To understand what is happening now requires an understanding of history. The recent Sino-Australian relations have been like a roller coaster ride, which needs to date back to history at least from 1949.
There are several characteristics worth mentioning in Sino-Australian relations. First, there have been diplomatic ups-and-downs between the two governments due to the divergence of the two countries' political systems and ideology. Second, by comparison, bilateral ties have generally been improving for decades due to the reciprocal economic complementarities and cooperation despite the recent trade disputes. Third, Sino-Australian relations "has become more unequal with the passage of time" due to China's rise. Fourth, the influence of the US on the foreign policy of Australia cannot be underestimated. In terms of structure, this part will be divided into four periods, posited on the founding of the People's Republic of China in 1949, the establishment of diplomatic relations in 1972, the outbreak of Tiananmen Incident in 1989 and the recent decline of bilateral relations starting from 2015 with additional illustration of the influence of the US in Australian foreign policy.
The Pre-recognition politicial relations from 1949 to 1971
Graeme Dobell argues, "China has always loomed in the Australian consciousness", possibly because Australia is geographically located in the Asia Pacific and surrounded by Asian countries with a significant number of ethnic Chinese. Historically, China was viewed in Australia as a threat, namely, "Yellow Peril". The notion is a color-metaphor, full of racism. East Asians, especially the ethnic Chinese, are an existential hazard to other countries as immigrants. Professor Gina Marchetti argues that
the rooted in medieval fears of Genghis Khan and Mongolian invasions of Europe, the yellow peril combines racist terrors of alien cultures, sexual anxieties, and the belief that the West will be overpowered and enveloped by the irresistible, dark, occult forces of the east.
In Australia, as a Western country located away from the West, its Immigration Restriction Act of 1901, infamous as the White Australia Policy, was designed to prohibit Chinese settlers. "Fear of China and hostility to the Chinese immigrants were factors" that supported the Federation of Australia, and both factors existed for decades. The federating of Australia was the process by which the sixBritish colonies consented to unite and become the Commonwealth of Australia. Liberal Prime Minister Harold Holt formally abolished the White Australia Policy in 1966 with the introduction of the Migration Act 1966. By legislating legal equality among European and non-European migrants, this new Act has opened a new immigration history era. It has been the most crucial step in forminga multicultural society in Australia.
However, Australia's unique geographic location and huge disparity of population between Australia and China have decided that the natural insecurity of Australia as a nation, for that linguistically, historically and intellectually, Australian ancestry originates from Europe, and its vital economic partner and most crucial military ally is the United States, both far away from Australia. Furthermore, Gyngell argues there is always "fear of abandonment" in Australian foreign policy. Likewise, former Australian Minister for Foreign Affairs Gareth Evans and former Australian diplomat Bruce Grant confirm that
the evolution of Australian foreign policy needs to be assessed against a background in Australian politics of persistent anxiety about a threat from Asia: sometimes vague and undifferentiated, sometimes specific, but always there.
In this period, China was viewed in Australia as a threat, namely, the aforementioned "Yellow Peril" and "Red Menace". Arguably, the Red Menace has always existed in the Australian society and the government until now,which is a term applied during the Cold War for describing a nation that faces the increasing authoritarian threat of communism. This term was used to refer to the Soviet Union, while nowadays, it has been employed to mean Communist China. Besides, the difference of scare only reflects the extent to which the Australian government fears the Chinese Communist Party. From 1949 to 1972, especially when Australian and Chinese troops participated in the Korean War as rivals and later the Cultural Revolution was launched in China, Sino-Australian relations were hostile to each other due to the fact they were both subordinated to different political and ideological camps: USSR-led communism and the United Stated-led capitalism.
The steady development of Sino-Australian political relations from 1972 to 1989
During this period, Sino-Australian relations encountered the most drastic ups and downs the bilateral ties have ever experienced. In 1972, the Whitlam Labor government's election marked the most radical turning point in Sino-Australian history by establishing diplomatic relations with China in December of the same year. Despite the endeavor, Whitlam made, this new chapter of the bilateral relations is mainly dependent on the change of China Policy from the strongest ally of Australia, the United States. More concretely, in the early 1970s, the American army was withdrawn from Vietnam, indirectly ending the military collisions with the People's Liberation Army.At the beginning of 1972, Nixon has his dramatic visit to Beijing and Shanghai.
From 1972 to 1989, the bilateral relations were at the stage of steady development. Partly, the positive Sino-Australian relations can be attributed to the same view of opposing the Soviet threat, which facilitated the Sino-Australian cooperation. More specifically, in July 1973, the first Sino-Australian trade agreement was signed by the Chinese government and the Whitlam government. The visit of Whitlam to Beijing in late 1973 culminated in a joint communique, concurring with the promotion of views exchanges among the Sino-Australian officials. In 1976, during the period of the Coalition-led Fraser government, "the Australian Parliament even stood in silence in the honor" of Mao Zedong, when Mao passed away. In 1978, the Australia-China Council was built by the Coalition-led Fraser government to facilitate bilateral relations.
Furthermore, in the 1980s, with the economic reform of Deng Xiaoping and the incrementally frequent visits of Sino-Australian senior leaders, the Australian government saw the economic opportunities China may bring, and the Chinese government also realized the Chinese modernization might benefit from the support of Australia. Mackerras argues that "the mid-1980s saw the relationship reach a peak". In 1984, the ALP-led Hawke government launched the China Action Plan, "an overall economic program towards China", aiming to deepen bilateral economic cooperation. In 1985, Hawke told the Australian parliament that a 'special relationship' between the two countries was forming.
The realistic Sino-Australian political relations from 1990 to 2015
The outbreak of the Tiananmen Incident in 1989 was a devastating turnaround in Sino-Australian relations, bringing the vigorous relations to a sudden stop. To some extent, Deng's economic reform gave Australia and the Western world an illusion that China tried to become more Western. Contrariwise, the Incident shattered misapprehension of the special relationship between the two countries and has pushed human rights to one of the central issues that needs to be addressed in the bilateral agenda until now. It is noteworthy that the negative influence of the Tiananmen Incident was in all domains. Antagonized by the Australian broadcasting of violence in Beijing, the Australian people, including politicians, business people, scholars and religious figures, unanimously condemned Beijing. All aspects of Sino-Australian relations were affected at varying levels.
Arguably, after the Tiananmen Incident, the attitudes of the Australian government has changed to be more pragmatic and national-interest-driven. Wang argues that the reassessment of Sino-Australian relations "did not lead to a fundamental policy shift" in Canberra "and human rights were not emphasized to the detriment of Australia's economic interests". In 1993, as the first Australian Prime Minister after the Incident, Keating visited China, breaking the diplomatic ice, partly because he needed to push wool exports to China.
Noticeably, from 1989 to 2015, China and the comparison of world powers experienced earthshaking changes. The hazards of the Asian Financial Crisis in 1998 and the Global Financial Crisis in 2008 lead to the economic meltdown of some Southeastern countries and the relative decline of the West. Bearing the two Crises, China has benefited enormously, even the most, from joining the WTO and other regional and global economic organizations as a member of economic globalization. At the end of 2010, China surpassed Japan and has become the second-biggest global economy, indicating that the global economic center has gradually transferred to East Asia. During this period, Hong Kong and Macao were subsequently handed over to China, enhancing China's confidence. There is no doubt that bilateral relations have been increasingly asymmetrical during this time, leading to the concept of equal partners less possible.
From 1989 to 2015, facing China's economic rise, on the one hand, the Australian government and business took advantage of the historical opportunities and have been more engaged in the Chinese economy. For instance, the Coalition-led Howard government was a firm" supporter for China's accession to the WTO" to share better Chinese economic growth. In 2014, the Coalition-led Abbott government and the Chinese government started to portray the bilateral relations as a "comprehensive strategic partnership" due to the incremental and robust trade relations and more frequent communication between top leaders of the two sides. On the other hand, due to the different political ideologies and systems, and the gradually widening disparity of the two countries, there have been strong concerns in the Australian government that China may leverage trade over Australia. Foot indicates the sense of uncertainty and insecurity in Canberra that
Has Beijing worked to support the dominant norms of the international order, or has it striven to overturn them? Has it ever deserved to be called "responsible power", a term defined by the dominant states, or has it acted irresponsibly? To place these questions more explicitly within an international relations framework, has China shown itself since 1949, and more especially during the period of reform and opening since 1979, as capable of be socialized into supporting global norms? Or, as realists would predict, have there been signs that its rising power over the past two decades has generated new tensions in the international system? Looking more to the future, what kind challenge does its enhanced capabilities pose to the status quo?
Despite the dilemma that the Australian government has to face and the political ups and downs between the two countries during this period, "the growing sense of independence in formulating Australia's policy towards China, as well as the increasing saliency of trade considerations in implementing such policy, has transcended political and inter-administration divides". Thus, to some extent, although there were still ups and downs during this period from the ALP-led Hawke government to the Coalition-led Abbott government in 2015, the bilateral relations "appears to have become less uncertain" and matured. Arguably, the Australian government started to view China either without unjustified fear as they had before 1972, or super optimism as they had before 1989.
In fact, the differences may only exist in the style of how different administrations approach China. For instance, the first Mandarin-speaking Prime Minister Kevin Rudd introduced a concept called "Zhengyou in Chinese that means to voice different opinions to benefit the Chinese leadership. By comparison, another Prime Minister John Howard preferred to deal with China on more practical issues.
The increasingly strained bilateral political relations from 2016 to 2020
Bilateral relations have deteriorated since the exacerbation of territorial disputes in the South China Sea in 2016. The Australian government criticized China for not abiding by the South China Sea Arbitration, a joint statement with Japan and the US. In response, the Chinese government expressed its strong displeasure through its state-owned media the Global Times, denouncing Australia as a "paper cat". Currently, the Australian government is concerned that Chinese activity in the South China Sea may threaten Asia pacific security, thus influencing Australian sovereignty and security.
More importantly, Australia's closest and strongest ally, the US, initiated a trade war with China at the beginning of 2018. Since Australia often follows American foreign policy, the increasingly intense Sino-American relations have negatively affected Sino-Australian relations. In the same year, Sino-Australian ties soured further when Australia became the first country to officially ban China's Huawei from its 5G network. A similar prohibition on Huawei was later executed in the US in 2019.
In terms of domestic politics, there are continuously more negative speeches about China.Australian politician Andrew Hastie urges urged the Australian government and public to realistically recognize the unprecedented democratic conviction and security threat from China. He even goes "as far as to compare the Western tolerance of China's rise with the appeasement of Nazi Germany". Hamilton argues Chinese infiltration in Australia is a "silent invasion". The Minister for Home Affairs Peter Dutton, one of most senior officers in the Liberal-Coalition-led Morrison administration, condemned China's interference and cyber hacks in Australia and claimed that the policies of the CCP are incompatible with Australian values.
2020 may have been the most turbulent year for Sino-Australian relations so far. Facing the once-a-century Covid-19 pandemic, Beijing has taken trade actions against a series of Australian goods such as barley, cattle, wine, cotton and coal after the Morrison administration advocated an independent Covid-19 inquiry without consulting Beijing first.
The tension also extended to people-to-people exchange. Canberra has warned its residents against arbitrary arrest in China. In contrast, Beijing has cautioned against studying and visiting Australia due to purportedly increasing racism and discrimination against people of Chinese and Asian descent. At the end of 2020, Morrison reacted furiously and demanded an apology from Beijing to an image tweeted by a Chinese diplomat showing an Australian soldier holding a knife to an Afghan child's throat, which has further shadowed current and future relations.
Meanwhile, despite the global pandemic, there is increasing scrutiny in Australian media, including of the Hong Kong anti-extradition bill, the Xinjiang re-education camp, and China's political donation to Australian political parties, Chinese spy students, the fight between Hong Kong and Chinese students in Australia, the defection of Wang Liqiang, Huawei backdoor suspicion and the detention of Cheng Lei and Yang Hengjun. According to the Lowy Institute poll in 2019, Australians's trust in China to 'act responsibly' has dropped to 32 %, a 20-point decline from 2018. In 2020, trust in China has deteriorated to 23%, the lowest point in the Poll's history.
Whatever, if any, evidence underpins these narratives or not, they seem to point out one reality: the plummeting state of Sino-Australian relations. Geoff Raby, former Australian Ambassador to China, even argues that Sino-Australian relations are at their lowest ebb since 1972.It may be controversial to argue that the current bilateral relations are worse than the relations in 1989, but it is appropriate to point out the reality that the Sino-Australian relations have been incrementally damaged. The Australian government's dilemma is the overreliance of the Australian trade upon China and the exacerbated political disagreement. Jonathan Pearlman argues that "security and economics are tugging Canberra in different directions, as are its values and its interests".
The Influence of the United States in Australian foreign policy
Undoubtedly, the Australian foreign policy has been influenced by the American government, as Australia has been called the "fifty-first state" of the US. Australia and the US have the same language background, similar European ancestry, similar political systems and strong economic ties. More importantly, in 1951, Canberra and Washington agreed on the Australia, New Zealand and United States Security Treaty (ANZUS), regulating that "an attack on either country's armed forces or territory in the Pacific area" means "common danger" for the three countries. Since the US abolished its responsibilities to New Zealand due to the disputes of nuclear-armed ships, the ANZUS has become a bilateral treaty between Australia and the US and, separately, between Australia and New Zealand.
Given the American economic and military power around the world and the substantial disparity of Australia-American strengths, it is easy to argue that the ANZUS is the cornerstone of Australian security, and the US is the most important ally of Australia. In fact, Australia followed the US's leadership through the UN, in the Korean War in 1950, the Vietnam War in 1962, the Afghanistan War in 2001 and the Iraq War in 2003 and recognized the PRC after the Nixon government had changed its China policy. To underpin the above view, Tow and Albinski affirm that the "ANZUS alliance remains Australia's primary security relationship". The former Australian diplomat Dr.Alison Broinowski argue that
Australia uncritically and voluntarily imitates its major ally (the United States) and its minor ally (the United Kingdom) in most things, yet lacks the capacity to do them well and the independence to do them differently. Having taken the drug of dependence from birth, Australia seems allied and addicted to it.
Thus, it is easy to question how independent Australia's foreign policy is, especially its China policy, and argue that Australia does generally imitate the US's foreign policy. As for the recent downturn of bilateral relations, Geoff Raby, an insider of Australia politics, believes that Canberra has developed policies to push back China's rise in that the US started regarding China as a strategic competitor.
However, there is some policy flexibility in the Australian government, mainly economic-interests-motivated. To cite an instance, despite the opposition of the US, Australia participated in the China-led Asian Infrastructure Investment Bank in 2015 and leased the Port of Darwin to a Chinese company in the same year. Australia took the position as an outsider in terms of the Sino-American trade war, suggesting the two sides to end the fight to avoid the risks of collateral damage to Australia. Even in the 1950s and 1960s, when the Australian government adopted a hostile attitude towards China, the wheat trade between China and Australia"reached a significant level".
The Economic Revival of Japan
Amidst the uncertainty weaved by the pandemic, the stock markets around the world have shunned the preconceived notions associated to their functionality over the past year. While some sophisticated economies are suffering turmoil at the ensue of new Covid variants, deviant vaccination drives, and resumption of state-wide lockdowns, some of the countries are outright negating the educated forecasts made by seasoned financial experts all over the globe. China stands as a flag-bearer of such reality-defying markets: bagging GDP growth unlike any in the world whilst simultaneously controlling the virus strain in Beijing. Recent to the tally, however, is the quaint nation of Japan that despite being head-to-head with another gruesome wave of Coronavirus, still manages to consistently outperform the hailed champions of the global financial markets.
The 3rd biggest economy in the world astonished the financial gurus when Nikkei 225, Japan's core stock market Index, soared up steadily over the last few weeks. With a 1.9% hike at the week's opening on Monday, 15th February, Nikkei 225 Index surpassed the coveted 30000-point threshold after more than three decades. The economic rebound is associated to the export sector picking up the pace after a sluggish performance last year. The country still wrestles with the throttle of the pandemic; confirming over 1000 Covid-positive patients since November 16th and adding the cumulative death toll of 7056; surpassing the 7000 deaths mark in just under two weeks.
The positive effect, however, dawns since the daily confirmed cases are showing a steady drop; below 1000 daily-confirmed cases in over 4 months. This occurrence is in tandem to the global fall in the Covid cases. Moreover, Japan's approval of the Covid vaccine produced by Pfizer Inc. is reflecting the recovery in the health condition of the country, especially a lucrative news amidst the second health emergency recently imposed in Tokyo.
Standing at the 30393.13-point mark, Nikkei 225 is expected to follow the bullish trend heavily over the following week as well. According to the measured forecasts, the bourse is optimally headed to strike the 33000-point mark after crossing the milestone of triple decades. This is due to the positive economic outlook in tandem to the rebooting of the global economy which would ultimately enable the export-reliant country. With Japan announcing a 12.7% GDP growth trailing from the recovery of the last quarter of 2020, followed by a hefty government stimulus to prompt domestic consumption, the Japanese bourse is expected to inflate by up to 30% by the end of the first quarter of 2021 in March, presumably speculating a record surge to bypass the highest ever figure of 38915.87-point, posted by Nikkei 225 back in 1989 before being subsequently floored by the notorious price bubble crash.
However, the economic recovery much less a record shattering surge in the market is heavily dependent on some of the core facets. The debacle of the nationalisation of vaccines is evident in Europe and ironically is the crisis posing more of a serious threat than the pandemic itself. Japan's economic stability would only be possible given the vaccinations are administered effectively and timely with minimal resistance. As Japan still finds it hard to evade the emergency measures introduced in multiple regions, a vaccine crisis could intensify the emergency precautions and lockdowns may even gear into effect. This could seriously undermine the production capabilities of the country which ultimately could carry forward as an element hampering the blooming investor confidence in Japan.
Much to the global conformity of economic peril last year, Japan's economy also contracted by 4.8% in 2020. The steep contraction, despite being of a greater extent relative to the 3.5% annualised shrinkage in the US economy, was still much controlled than the forecasted 5.3% fall projected by the International Monetary Fund (IMF). However, unlike some of the regional economies, the pandemic-induced decline lasted only for a short span of time before Japan waded through and rallied. Posting a 3% growth in the 4th quarter of 2020, when major economies like Germany and US grappled with recession, Japan steadily made surface.
Now as the pessimism looms in Europe and the political divide worsens in US, Investors are pouring confidence in Japanese equities which provide a solid foundation to the already surging Japanese Indices. This shift in perspective could be gauged by the purview of global stock positions taken by the active equity investors throughout the globe; pouring investments unlike the sceptical position adopted since January. The increasing investor confidence coupled by the improving economic and social health of Japan has proved monumental on the financial charts; despite being in the highs of a heavy stimulus, S&P 500 continues to be outperformed by Nikkei 225, sometimes even falling short by colossal margins to the returns added by the Japanese Index.
Which way the markets would turn and how Japan could sustain the whelming economic recovery depends largely on how Japan deals with Covid and how efficiently it regulates the vaccination drives. Moreover, Japan's success may be upped the ante by any new misery that might befall on US or Europe that could ultimately drive more confidence and flare to the 3rdlargest economy of the world.
Mongolia-World Bank Group Partnership: Three Decades of Partnering for Prosperity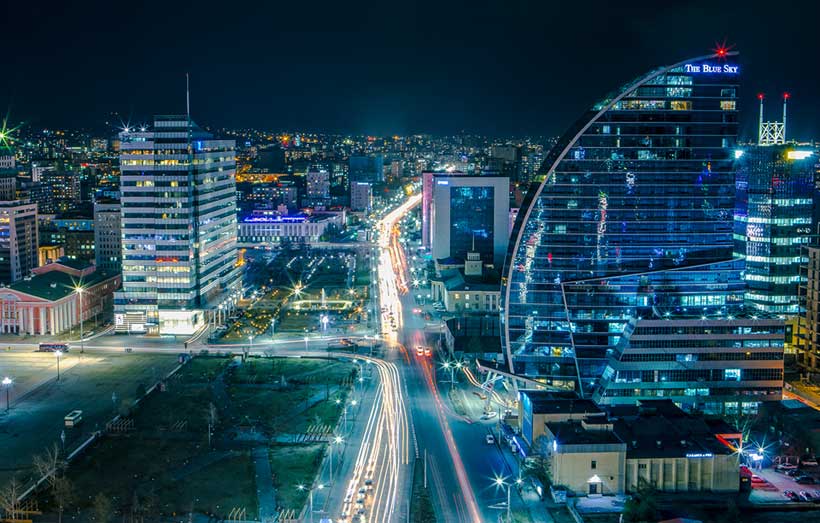 It all began exactly thirty years ago. On February 14, 1991, the eve of Tsagaan Sar, Mongolia joined the World Bank Group[1]. This was the period when the country had just gotten on the path of democracy, free market, and openness to the outside world. Mongolia rightly took pride in this transition but, at the same time, it presented enormous challenges, including a sharp economic contraction. Following the cut of external aid, the hardship was felt by Mongolians every day. Long lines were visible on every street corner for rationed food.
The World Bank's support was quick to arrive. By the end of 1991, the first project of $30 million was already signed to help rehabilitate production in key sectors such as agriculture, energy and transport. The World Bank also carried out a comprehensive macroeconomic analysis, zooming in on the immediate challenges of runaway inflation and falling output.
Since these early days three decades ago, the World Bank Group (WBG) has accompanied Mongolia's strong recovery and development, culminating in the country's graduation from the International Development Association (IDA) – the WBG's lending window for low income countries – last year. Mongolia's economy has expanded significantly over this period, with GDP per capita rising more than fourfold from $1,072 in 1991 to $4,339 in 2019. But growth has been volatile. Like many other resource-rich countries in the world, Mongolia experienced persistent boom-and-bust cycles. Economic diversification remains critical to generate productive jobs, especially for the young. People's living standards have improved, but growth did not not generate shared prosperity for all. Mongolian citizens expect their government to deliver quality education and health services, and provide for a clean and safe living environment. Their aspirations have not yet been fully realized.
Through good and difficult times, the WBG has remained a steadfast partner of Mongolia. Our budget support operations helped Mongolia restore macroeconomic stability and lay the foundations for inclusive growth. Our investments contributed to economic development in both mining and non-mining sectors, improving people's livelihoods, and addressing environment and climate challenges. A total of $1.28 billion World Bank financing has been committed to Mongolia for these years. The WBG's private sector arms—the International Finance Corporation (IFC) and Multilateral Investment Guarantee Agency (MIGA)—have also been active in supporting private investments.
The investments have helped improve people's livelihoods across the country. In the energy sector, we supported electricity access to over 100,000 rural and herder families providing them with portable solar panels in the 2000s. In the early 2000s, the World Bank telecommunications project helped all 360 soums in Mongolia gain access to modern phone and internet services. To help herders mitigate natural disaster risks, we supported the world's first index-based livestock insurance system in Mongolia. To improve governance, we helped revamp the statistical system in Mongolia to match international standards to inform decision making, and empowered citizens to make their voice heard on public expenditure allocations at local levels. IFC financed Mongolia's first utility-scale windfarm for the country and supported reforms to increase access to finance for SMEs through enabling movable collateral.
Most recently, in the face of the COVID-19 pandemic, the WBG quickly mobilized over $60 million to support the relief and stimulus measures for saving lives, protecting the poor and vulnerable, and ensuring sustainability of businesses and jobs. These resources are being invested for the most essential medical and diagnostic equipment in three tertiary hospitals, nine district hospitals of the capital city and 21 aimags, personal protective equipment for frontline health workers, and training for medical staff. A new project, which would finance the vaccination of about 60 percent of Mongolians has just been approved. The Bank is also financing the temporary relief of social insurance contribution for over 120,000 self-employed workers including 72,000 women and around 150,000 workers employed by 18,000 firms affected by COVID-19. Bank support has also benefited approximately 1.19 million children through the top-up payments to the government's Child Money Program.
After thirty years of partnership with the World Bank Group, Mongolia has become a lower-middle-income country and its vision is to become by 2050 a high-income country with high levels of human development, better quality of life, a diversified economy, and good governance. This is an aspiration we will continue to support. To turn it into reality will be challenging. The first step will be to gradually phase out short-term relief measures and return to the important agenda of structural reforms which are needed to rekindle growth and make it sustainable and inclusive. Over the medium-term, Mongolia will have to contend with the growing risks associated with climate change, and the challenges this will bring to the structure of its economy. And it will need to offer its youth the perspective of productive, well-paying jobs, to retain the country's talents at home.
The WBG is honored to have been Mongolia's trusted partner over the past thirty years. We are confident that our partnership will continue and further strengthen in the decades ahead, rain or shine.
[1] Mongolia joined the International Bank for Reconstruction and Development (IBRD), International Development Association (IDA), the International Finance Corporation (IFC), and International Centre for Settlement of Investment Disputes (ICSID) in 1991; and Multilateral Investment Guarantee Agency (MIGA) in 1999. All these organizations together known as the World Bank Group.