Importance of the Libyan Crisis for Russia After the Arab Spring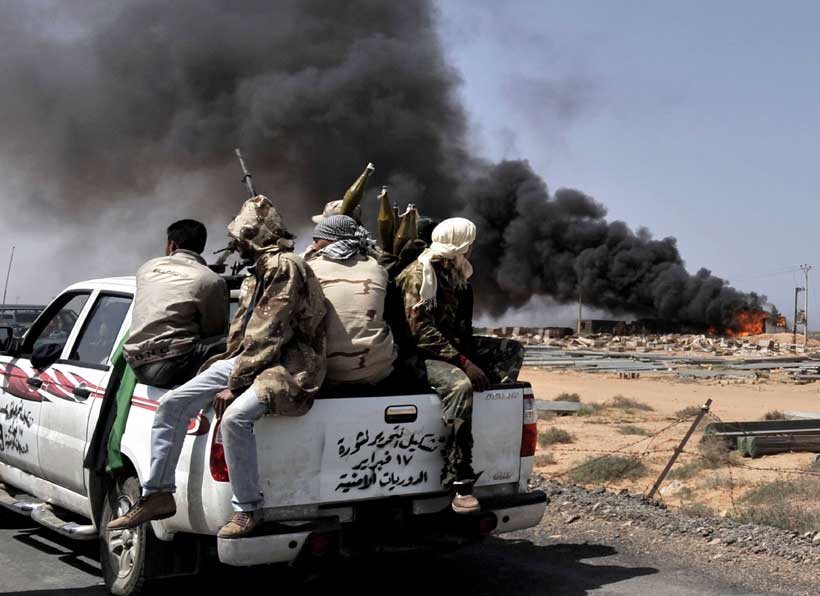 Before the Arab Spring, bilateral relations between Russia and Libya were neither close nor indifferent. Instead, the Russians saw Libya as a place to promote their energy interests, sell weapons and challenge Western dominance over the Mediterranean. During the civil war, Russia supported both opposition groups such as General Haftar and the legitimate government of Mr Seraj, who was considered the legitimate leader by the United Nations. The question is, what is the significance of Russia's presence in the Libyan crisis? It can be said that such presence has political and economic benefits. This article attempts to explain Russia's motives in Libya and its political-economic consequences.
From the early 1970s until the overthrow of Muammar al-Gaddafi in 2011, Russia and Libya enjoyed close relations. During the Cold War, Libya played an essential role as a base for Soviet interests in the Mediterranean. Although Moscow and Tripoli never entered an official alliance, Soviet military trainers in Libya were frequent visitors, and Gaddafi supported Moscow's propaganda efforts to support colonial and anti-imperialist struggles at the regional and international level. Most importantly, both countries enjoyed significant economic cooperation. However, after the Russian government joined the international sanctions regime against Libya in 1992, relations became more complicated.
Unlike the West — especially the United States — Russia supported Libya for pragmatic reasons — it had oil and was willing to buy Russian weapons. In 2008, Vladimir Putin forgave Libyan debt, which was about $4.4 billion. Russian railways and Gaddafi's government also signed a $2.6 billion contract to build a 550km railway between "Sirte" and "Benghazi". Moscow also benefited from $3.5 billion in energy deals and $150 million in construction projects. Since that time, high-level calls between Moscow and Tripoli have been common. As a direct result of the Libyan uprising in 2011, Russia withdrew from this leading North African country and lost contracts about worth approximately $10 billion. Following US interventions around the world, Moscow has referred to the West and NATO as the primary source of unrest in Libya. Senior Russian officials, including Putin and Sergei Lavrov, accused Washington and its allies of toppling the legitimate Libyan government, which led to widespread bloodshed and the emergence of jihadist groups.
While Putin — unlike Italy and France — always supported the dictatorship of Libya, Moscow joined Western-led arms sanctions in 2011. However, a few months later, Moscow, seeking to return to Libya, established close relations with the civil war leader, General Haftar. Since early 2012 Moscow has sent military hardware equipment to the country unilaterally. Since 2018 there have been rumours in the media that Russia is trying to expand its military base in Libya, and Moscow had announced that Special Forces had been sent to support the country.
Unlike Syria, where certain restrictions meet Russia, Moscow is more active in Libya. General Haftar, commonly described as a figure like Vladimir Putin in Libya, is seen by Moscow as just one of the necessary elements for the solution to this crisis. Indeed, Russia's return to the Middle East and the goals pursued by Moscow in the region have intensified as it has begun to play an active role in resolving the Libyan crisis. Due to the focus that was previously only on Syria, Russia's foreign policy Program for the region seemed too secretive for observers. Specific focus on security issues has raised concerns that Russia may seek a military stance in the Middle East. In this regard, Russia's particular view of Libya, which began in 2016 and was accompanied by rumours of a weapons delivery to General Haftar, has been interpreted as a step towards strengthening its military presence in the region. In fact, it was mainly under the influence of the Libyan coup that Russian policy towards the Mena region was defined. Libya's recent foreign policy strategy clearly states that its instability directly affects Russia.
The Importance of the Libyan Issue for Russia
The emergence of the Islamic State in Libya, following the resumption of civil war in 2014, has again been the focus of attention and has raised concerns both in neighbouring countries and around the world. Libya has gained importance because of its geographical location, oil resources, ports and the presence of radical Islamic groups. Now and even in the future, Libya plays a crucial role in the Transit Route of Africa.
Since mid-2010, senior Russian officials, including defence and foreign ministers, have repeatedly met with Haftar, and they have implicitly recognised his position as a credible foreign leader. Significant arms deals between him and Russian officials were discussed, and for that reason, Haftar urged Moscow to support him politically, militarily and economically in the civil war — with the promise of providing Libyan assets in return.
In 2017, General Haftar clearly confirmed that he and Russian diplomats discussed the issue of military aid, stating, "I am sure Russia is our good friend and will not refuse to help." For this reason, Moscow has deployed a number of Russian technicians to the Libyan National Army to assist in the modernisation and recovery of weapons that have remained mostly unrecorded since the Soviet era. According to some sources, Russia currently has a military presence in Eastern Libya. It is said to have deployed S-300 air defense missile systems and caliber anti-ship missiles.
Russia's involvement in the Libyan civil war seems quite practical and relatively balanced. Since the beginning of the war, Moscow has tried to maintain balance in its relations with representatives of both camps. In fact, during the Civil War, Moscow maintained contacts with representatives of the Tripoli government. At several stages, Russia expressed its readiness to recognise the government of Fayez al-Sarraj as Libya's legal authority. As such, we can point out some of Russia's interests Because of the presence in Libya:
Economic Interests
Economic interests appear to be dominating Russia's agenda in Libya. In fact, according to several sources, Haftar has pledged to renew Qadhafi's key contracts with Russia, should Moscow back him. Renewal of important deals worth nine to ten billion dollars — or even more, given Libya's destruction after years of civil war — is strong motivation for Moscow's support. Moscow has likely discussed the same possibility with the Sarraj government. While Moscow's goal of expanding its military sales has become imperative to its Middle East agenda, indirect control over Libya's energy resources through a friendly and indebted government may increase Russia's role in Mediterranean politics and security.
The Libyan National Oil Corporation (NOC), which is aligned to the GNA in Tripoli, signed a significant cooperation and investment deal with Rosneft, the Russian oil giant, which will grant Rosneft access to investment in the Libyan oil sector and allow for the sale of Libyan crude oil for the first time. Geopolitically, Russia is aware of Libya's importance to the global energy market. Libya has the highest reserves of oil in Africa, and most of it has not yet been explored. Libya is also already supplying gas to Europe through a pipeline under the Mediterranean Sea which runs into Italy. Russia is a major supplier of gas to Europe, and by investing in the Libyan market, Russia will still maintain its dominant market share and leverage in supplying energy to Europe.
Given Russia's ambitions for more influence in the Middle East, it could potentially benefit from gaining a permanent naval facility on the Libyan coast in the strategic Mediterranean area, similar to the one it already has in Syria. Such a permanent facility could become a geopolitical bargaining card for Moscow against Europe and NATO. Russia will most likely continue to follow the long-term patient game of attempting to realise its pragmatic economic and geopolitical interests in Libya. It will probably maintain its anti-western and NATO rhetoric as well while doing so.
However, future trends in the Libyan energy industry will inevitably be shaped by political developments. Given closer ties with Egypt and widespread arms sales to Algeria, Russia may consider Libya's arms sales a way to strengthen its strong ties with three strategically important North African countries. It is no coincidence, therefore, that Moscow is only discussing the potential construction of military bases by Russia on arms sales.
Political Interests
President Barack Obama once famously considered Libya the "worst mistake" of his presidency. The power vacuum that established itself following the Western withdrawal from Libya, months after the NATO bombing of the Qadhafi regime critically facilitated its toppling, has since been filled by Moscow in an effort to project its influence as an essential global player. In fact, given Russian elites' great‐power aspirations, a history of collaboration with Libya, and the ongoing conflict with the West, it would have been odd for Moscow not to utilise this unique opportunity. Establishing a presence in this key part of the Mediterranean is seen as a matter of prestige by Russian analysts. Apart from tangible economic interests, it may turn Russia into an important actor with a say in the issues of international immigration, conventional security, and energy policy, all in close proximity to the European continent. Nikolay Kozhanov observes in this regard that "having entered the Libyan conflict, Moscow shows to Europe and the USA that it will not limit itself to Syria and Ukraine and that its 'success' in Syria is not accidental." While Moscow is not interested in a direct confrontation with the West, it may use its relatively successful Libya endeavour to accrue status benefits in its negotiations with Western nations, trading certain aspects of its Libya presence off for other unrelated assets, as it has possibly done in the case of Syria. An important player in Libya, Russia is to be reckoned with by Western powers, in the North Africa region and globally. Following Russia's isolation from the international community after its annexation of Crimea and its "hybrid war" in eastern Ukraine, this has been a salient objective of Russian diplomacy.
From our partner RIAC
A Middle Eastern Westphalia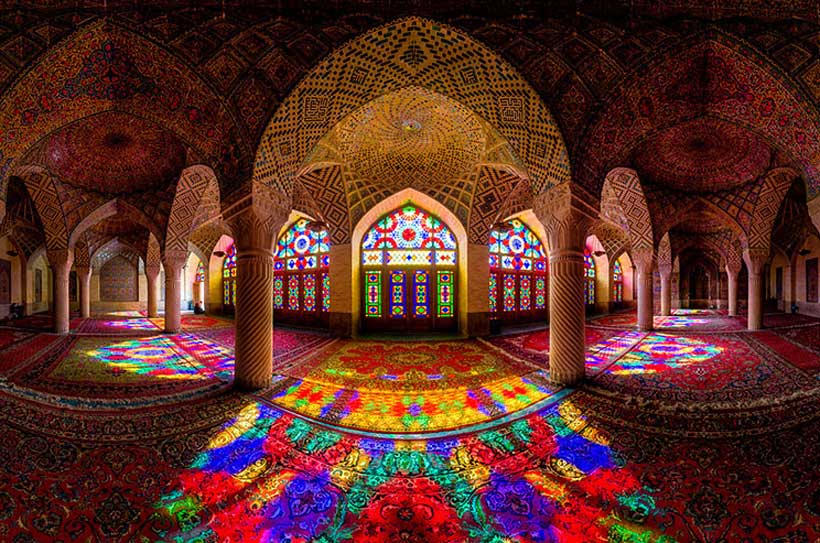 This book, Towards a Westphalia for the Middle East, is a product of many conferences and seminars between government officials, policy wonks, academics, international organization officials, experts from Europe, and the Middle East; in addition to a host of think tanks. The authors, Brendan Simms, Michael Axworthy, and Patrick Milton "have summarized the results" of the "discussions, provided a detailed account of the most important elements of the Peace of Westphalia, and outlined elements of a possible framework for peace in the Middle East."
The Westphalia project started with the observation of the parallels between the current situation in the Middle East and the Thirty Year War that ended up with the Westphalia Treaty (1648) to put paid to the "war of all wars." The German Körber Foundation and the Policy Planning Unit of the Federal Foreign Office in cooperation with Cambridge University launched the project to see if there were lessons to be drawn from the European conflict in the first half of the 17th century and the subsequent peace treaty to shed lights on the current crisis in Syria. The authors are well aware that parallels do not mean similar. "The analogy between the Thirty Years War and the war in Syria informing the present work thus ought to be employed as an analytical framework, and the Peace of Westphalia ought not to be used as a blueprint."
There are models to regional peace and security other than Westphalia. The authors see Westphalia as the aptest for two reasons. One is structural: the current Middle Eastern crisis comprises a set of interlocking political and religious struggles at the local and the regional levels." The second is the religious factor: although in both cases, religion cannot be entirely blamed, however, "sectarian tension has tended to merge and interact with other levels of conflict."
From the outset, the authors debunk two main myths about Westphalia. One is that Westphalia had established sovereign states. Two, Westphalia reduced religious order in favor of a secular one. "Sovereign states existed well before 1648, and interventions in the domestic affairs of other states (and other Imperial Estates) continued well after 1648." Further, although Westphalia foregrounded secular laws over ecclesiastical laws, "Westphalia was explicitly a Christian peace". The Treaty reorganized confessional balance into constitutional laws "and regulated relations between Catholics, Lutherans, and Calvinists in a highly detailed set of confessional laws."
Turning to the Middle East, the authors see three interconnected factors that influence the dynamics of the conflict. The lack of state legitimacy, according to the authors, harks back a century, i.e., to the inception of these states as a result of Sykes-Picot. The reason is arguably attributed to being contrived by colonial states. After all, it was a colonial power, namely Britain that reneged on its promises to deliver a unified Arab state from Syria to Yemen.
Political Islam cannot solely be ascribed to "secular Arab autocracy and against the failure of Arab nationalism to achieve its aims", as the authors claim. Islamic revivalism predates secular Arab regimes and had started in the nineteenth century. Moreover, Hassan al-Banna launched his Muslim Brotherhood in 1928; more than two decades before Nasser assumed power in Egypt: It was the defeat of these regimes in the 1967 war, however, that gave political Islam prominence as an alternative ideology to secular nationalism.
The second factor pertains to what the authors call Saudi-Iran dualism and great power rivalry. The geopolitical competition between Riyadh and Tehran has fueled the fire in the region. Various hot spots have seen both countries on opposing sides. The Syrian civil strife witnessed Iran's direct involvement in support of Assad's regime and Saudi backing of some opposition groups. Likewise, Yemen has seen both actors and allies supporting the warring sides in that internecine conflict.
Iran is not alone in picking sides in the Middle Eastern confrontations. More recently, Turkey has been playing a significant role in regional maelstroms. The Arab Spring and the ascendancy of political Islam have enticed Turkey to play a larger role in the Arab World. Turkey is involved in several areas of contention. Turkey's interest in containing the Kurds and fear of irredentist claims led to its involvement in northern Syria. Geoeconomic and geopolitical imperatives, as well as ideological competition, dictated Ankara's propping up the Government of National Accord in Tripoli; and showing its fangs to the Europeans in the East of the Mediterranean, to boot.
Last, sectarianism is the third factor that influences the regional dynamics. The historical rivalry between Sunnis and Shiites contributed to the current situation. The authors are quite cognizant of the role played by confessional enmity; however, they do not assign a deterministic power to such a factor. Many legitimate demands have nonetheless "descended into sectarianised conflict in many quarters".
The conflict-ridden region of the Middle East is in a dire need for regional peace. The question is what the Thirty Year War offers in terms of lessons for the Middle East. The European geopolitical scene, according to the authors, was dominated by the rivalry between France and the Habsburg powers. "It is the equivalent of the Saudi–Iranian rivalry in the Middle East, the chief difference being that France and the Habsburgs were not divided by religion (they were both Catholic) and that they often engaged in direct full-scale war."
The rise of Calvinism in the 1560s has thrown the delicate balance into chaos. Few leading princes had converted to the proscribed creed and had caused a clash with the Lutherans. The Calvinists had upped the ante and resisted the banning of their faith, "and were determined to confessionalise disputes and thereby paralyse the system".
As with the conflict in the Middle East, the Thirty Year War cannot be characterized as a religious conflict. The polarization was not clearly on confessional lines, and intra-confessional wars had their share of the pervasive conflict. However, religion had colored the threat perception among the warring countries, and faith and geopolitics had interplayed in a very pernicious manner. Similarly, the Middle East in this century has mirrored Europe in the seventeenth century: "the quest for security has become increasingly sectarianised, as it was and is assumed that one will find automatic allies among co-religionists."
Naturally, one can find similarities and analogies between varieties of conflicts. The question remains how conceptually these conflicts are analogous to warrant the comparison under discussion. The authors found a few structural parallels between Europe in the seventieth century and today's Middle East.
The authors outline five structural analogies between the two cases. The conflicts then and now tend to be complex and of a variety of types: "state-on-state wars; internal rebellions; civil wars; proxy wars; [and] external interventions in civil wars". The second parallel is conflict over sovereignty and civil war. Thirdly, the growth of rebellious conflicts into full-fledged wars. Another similarity is great power competition and interventions. Finally, in both situations, no war is declared and wars resulting from the process of state formation.
The authors provide ample examples of such parallels and analogies within these categories. However, the context seems to be glaringly different. For example, one cannot draw a parallel between a secessionist movement in seventeenth-century Bohemia and the rebel forces like ISIS as state-building wars; alternatively, one cannot compare the geopolitical competition between Saudi Arabia and Iran to dynastic squabbles in early modern Europe.
The authors seem to be more well-grounded in European history than Middle Eastern current affairs, which presents a skewed view of the entire comparison. The idea that "Arab–Israeli problem has been less prominent in regional geopolitics," shows less perspicacity of the current strategic realignment in the region, and flies in the face of the most recent developments. Israel and oil have been the most important strategic concern for the US in the Middle East. Without both Washington would've slept better.
Examples of useful lessons from Westphalia for the Middle East abound. A normative consensus had been a fulcrum of the Westphalia Peace. The authors find in religion, culture, language, and legal tradition, without specification, serve as the basis for normative consensus in the Middle Eastern region.
Other lessons that could be drawn from Westphalia are the establishment of trust, inclusivity, the role of diplomacy and negotiations, mediations, security guarantors, and de-sectarianization of the conflict among others.
There is also the question of why Westphalia and not other regional orders! Can one be selective and draw lessons from, say, Concert of Europe, for example. Alternatively, are there other examples from Africa and Asia that one can look at and select bits and pieces that might work for a new Middle Eastern order?
The problem with the Westphalian order for the Middle East is the diachronic comparison. At the time of Westphalia the world system and had not congealed to what is today. Globalization and great powers rivalry has allowed extra-regional powers to play a bigger role, and not always in the interest of the region.
The book, hopefully, would spark a discussion that is very important for a new security structure in the Middle East. One wishes translations of the book in Middle Eastern languages would appear to allow access to a wider audience in the region.
Shaping Palestinian politics: The UAE has a leg up on Turkey
The United Arab Emirates may have the upper hand in its competition with Turkey in efforts to shape Palestinian politics. Similarly, the UAE's recognition of the Jewish state gives it a leg up in ensuring that its voice is heard in Israel and Washington irrespective of who wins the November US election.
Turkish President Recep Tayyip Erdogan didn't miss a beat during his address to the United Nations General Assembly, insisting that he, unlike the United Arab Emirates and Bahrain, would not accept a solution to the Israeli-Palestinian conflict that is not endorsed by the Palestinians.
Mr. Erdogan's solemn pledge may earn him brownie points with large segments of Middle Eastern and Muslim public opinion critical of the establishment of diplomatic relations between Israel and the two Gulf states but does not strengthen his weak hand.
The UAE, with whom Mr. Erdogan is at loggerheads over Libya, Syria, and the future of political Islam, may have less clout than it thinks in bringing Israelis and Palestinians back to the negotiating table, but has, for now, more cards to play.
What those cards are worth will only emerge over time.
The UAE is betting that a combination of soft power garnered through recognition of Israel and close security, economic and technological cooperation will enable it to convince the Israeli government that an independent Palestinian state is in Israel's interest.
While there is little reason to believe that the UAE will succeed where others have failed in recent decades, Emirati leaders, in contrast to Turkey, potentially could in cooperation with Israel also try to impose an unpopular Palestinian figure who has close ties to the US, Emirati and Israeli leadership.
The move would be designed to install a leader who would be more conducive to engaging in peace talks on terms that hold out little hope of meeting long-standing Palestinian aspirations.
It is a scenario that 84-year-old Palestinian President Mahmoud Abbas appears to be taking seriously and appears to be trying to pre-empt.
The Democratic Reform Bloc, a political group headed by Mohammed Dahlan, a controversial Abu Dhabi-based former Palestinian security chief believed to be close to Crown Prince Mohammed bin Zayed, the UAE's de facto ruler, said dozens of his supporters had been arrested or summoned for questioning by Palestinian security forces in recent days.
Mr. Dahlan appeared to be walking a fine line when he recently denied any role in mediating relations between the UAE and Israel.
Mr. Abbas' suspicions stem from an unsuccessful effort last year by the UAE to engineer a deal in which Hamas, the Islamist group that controls the Gaza Strip, would share power with Mr. Dahlan.
Mr. Dahlan went into exile in the UAE in 2007 after Hamas defeated his US-backed efforts to thwart the group's control of Gaza. US President George W. Bush described Mr. Dahlan at the time as "our boy."
He has since been indicted by Mr. Abbas' Palestine Authority on corruption charges.
UAE recognition of Israel constituted an acknowledgment that the 18-year old Arab peace plan that offered Israel diplomatic relations in exchange for land and a Palestinian state had produced naught.
In its rivalry with Turkey, whose assertive support for the Palestinian cause has likewise failed to produce results so far, the UAE is banking on the expectation that it has the upper hand in getting not only Israeli but also the attention of Washington that under US President Donald J. Trump has disregarded Palestinian rights.
The UAE assumes that it will be able to capitalize on the fact that Emirati recognition of Israel has further complicated Turkey's relations with its NATO ally, the United States.
Turkey's relations with the US are already troubled by US support for Syrian Kurds; Turkish military backing of the Libyan government in Tripoli; tensions between Turkey and Greece, another NATO ally, in the Eastern Mediterranean; and Turkey's acquisition of Russia's S-400 anti-missile defense system.
The Trump administration hopes to finalize by December the sale of F-35 fighter planes to the UAE in the wake of the deal with Israel. Earlier, it cancelled Turkey's acquisition of the same plane in response to the country's S-400 deal with Russia.
For now, Turkey can look at appreciation by important segments of Arab and Muslim public opinion as an upside of its strident support for the Palestinians.
Seeking to capitalize on its Palestinian goodwill, Turkey has been attempting to end the rift between Mr. Abbas' Al Fatah movement and Hamas in a bid to get the Palestinians to agree on elections and the formation of a joint government.
The two groups, agreed during talks in Istanbul this week to work together and hold long overdue elections in the next six months.
The joker in Turkish-Emirati differences over Israel and Palestine is the upcoming US presidential election in November.
Irrespective of who wins, Turkey has lost to the UAE the beneficial mantle of being Israel's best Muslim friend.
Nonetheless, an electoral victory by Democratic challenger Joe Biden, who is expected to be more critical of arms purchases by the UAE and other Gulf states and take them to task on human rights issues, could put both Turkey and the Emirates on the back foot.
A Biden victory would be for Turkey a lost opportunity. The very issues that are at the core of its strained relations with the UAE are likely to complicate its relations with a Democratic administration.
Recent media reports reminded Mr. Erdogan that Mr. Biden had described him in a conversation with The New York Times early this year as an "autocrat." The Democratic candidate suggested that the US. should "embolden" his opponents to defeat him in elections.
In the conversation, Mr. Biden mentioned other issues, including the Kurds, Syria, and tension in the Eastern Mediterranean that do not bode well for US-Turkish relations should the Democrat occupy the White House. Mr. Biden is expected to be also critical of the UAE's interventions in Yemen and Libya.
Nonetheless, the UAE, despite its own issues with the US, is likely to still find itself in a better place in Washington no matter who emerges victorious from the November election.
Arabs-Israeli Peace must be Well-Anchored, not Neatly Fantasized
Watching a few Emirati and Israeli citizens dance in Chabad House, Dubai to celebrate normalization may give the impression that these nations have realized a genuine peace; a false assumption that disregards the facts that the peace treaty between Israel and two Arab Nations is meant to serve Donald Trump in his upcoming presidential election, values the "ground reality" that clearly favors Israel over United Nations resolutions upholding the "land for peace" principle, and advances western politicians' view that peace can be imposed top-down, seconded by autocratic Arab rulers.
As an Egyptian, I highly value the peace treaty between my country and Israel that was based on regaining occupied Egyptian land, the Sinai Peninsula. The treaty has helped to alter Egyptians' views of Israel fundamentally; no longer seen as a permanent enemy, Israel is presently perceived as a "cooperative" neighbor that has offered us millions of tourists and a few sound investments – solid pillars for normalization. Meanwhile, the clear majority of Egyptians, Arabs and Muslims continue to sympathize with the Palestinians living under Israeli occupation – a crisis that can only be resolved by pursuing the same path towards peace as that of Egypt.
For years, the United States has been trying to impose a peace treaty between the Arab nations and Israel based on the concept that Arabs should accept Israeli territorial expansion in return for the injection of substantial U.S. funds to boost the Palestinian economy, a proposition strengthened by Israel's military power and Arab rulers' injudicious, hasty attitude towards the crisis. Underneath this reality lurks the further empowerment of the political Islamist proposition that places Israel as a permanent enemy, which could easily drag our region into additional, unpredicted violence.
Arabs societies generally appear to lead a "double life". On the one hand is the reality that 60% are either poor citizens or citizens who are vulnerable to poverty, an unemployment rate of roughly 11%, the lack of basic freedoms and living under autocratic rule; a sad status that has become even more dramatic with the advent of Covid-19. These factors combined intensify Arab youth's anger and frustration towards their rulers and towards the United States, seen as a solid supporter of those rulers. Obviously, Palestinians living under Israeli occupation rule have an extra challenge to deal with.
On the other hand is the fantasy life constituted of GDP growth and the implementation of a few mega projects that Arab rulers like to exhibit and that western politicians and scholars tend to recognize as a sign of success – completely overlooking the fact that these projects are often awarded to the rulers' cronies and that the unequal distribution of wealth will keep large portions of Arabs living in poverty for generations to come, making them more vulnerable to violence. Likewise, expanding trade deals between Arab nations and Israel or receiving economic incentives from the United States have proven to benefit only the same cronies.
Moreover, the present rumour that the United States is building a block of Arab nations and Israel meant to potentially engage in a war with Iran is a catastrophic approach. Should it happen, it will thrust the entire region into a state of intense violence and enduring war that could well lead to the collapse of many of the signed treaties. Furthermore, a peace treaty between Israel and two Arab nations, who are not in conflict with Israel, will not help to resolve either the Palestinian crisis or the Iranian conflict – Bahraini and the Emirati citizens will never validate such a treaty, if it is presented to them fairly.
There is a huge difference between a peace treaty concluded between two mature, democratic nations whose respective governments truly represent their citizens, and an agreement that is imposed on nations whose citizens are – to put it mildly – in disharmony with their rulers. Arab citizens, often accused of engaging in violence and declining to peacefully settle with Israel, are in fact caught between two fires: their autocratic rulers, who deliberately offer them undignified living conditions and Islamic extremists, who promise them eternal salvation as a reward for engaging in violence and terrorism.
Permanent Arab-Israeli peace can only be achieved through a bottom-up approach that is designed to last, which entails keeping away from western pragmatism and enforcement, both of no value to this crisis. Israel is continually working to enhance its security, an absolute necessity for its citizens. It needs to offer Palestinians the opportunity to live a dignified life based, first, on regaining their occupied land and establishing a state of their own, followed by advancing their economic status. Offering the later at the expense of the former will keep us in this vicious circle of violence for decades to come.