Ankara's foreign policy as seen by Turkish experts
In the opinion of Turkish authorities, Turkey plays a variety of roles on the foreign policy landscape: it is a major defender of Muslims around the world – from Palestine to Burma; a peacemaker who is destined to put an end to the war in Syria and defeat terrorists of every description; the savior of millions of refugees and a global leader in providing humanitarian assistance to all those who need it – in the Middle East, in Africa and in other regions. A statement to this effect was made by President of the Republic of Turkey at the 74th session of the UN General Assembly on September 25 this year.
For obvious reasons, the Turkish leader refrained from dwelling on the country's foreign policy challenges at such a top-level forum. However, these issues are being discussed at length by the country's expert community. Most commentators proceed from the dichotomy of the "Rising East" and "Decaying West" (as formulated by the Russian version of the website of the Ankara Center for the Study of Crisis and Politics (ANKASAM)), analyzing the present and future of Turkey through the prism of global developments.
According to Hürriyet columnist Mustafa Aydin, the main existential problem "stays the same – to come to a common strategic understanding of the role of Turkey in the world and in the region." A country that boasts an important geopolitical position plays a key role in the battle for setting up a new international system, therefore: "The one that will win Turkey over (A.I.) will win this battle. But Turkey itself has not yet made a choice, "because the international situation is still favorable for Ankara to pursue a balancing policy," – Aydin concludes.
For now, he argues, there have sprung up strong alternatives to Westernism, such as "Eurasianism, Pan-Asianism and Turkic-Islamic unity." Simultaneously, the expert calls for following the example of Russia, which only just preserved its unity after the collapse of the USSR. According to the author's wording, Russia succeeded in "surviving" the crisis thanks to the development and implementation of the Doctrine of the Near Abroad. "After that, Russia was able to go a long way covering a huge distance towards becoming first a regional, and then a global power." This is a meaningful phrase: it contains an allusion to the doctrine of "neo-Ottomanism", on the one hand, and an unwillingness to acknowledge its apparent inconsistency at present.
At the next stage, Aydin says, "Turkey should become one of the poles of the multi-polar world and represent, first of all, the Turkic-Islamic world, then all the oppressed, and, finally – the entire human race!"
Mehmet Seyfettin Erol, President of the above mentioned ANKASAM, largely thinks along the same lines as Aydin. In an article published on the organization's website, he argues that Turkey, "by making room for maneuver", is trying no less than building a "Third Center of Power", groping for a "Third Way" which, if followed, could "bridge the gap between the East and the West. "
But this is in the future. In the meantime, Ankara's policy of maneuvering between the two centers of power (the West – the USA, on the one hand, the East – Russia and China, on the other), is assessed, on the whole, quite positively. For instance, while mulling Turkey's prospects on the global scene, an expert with the Politics, Economics and Public Relations Research Center (SETA), Kemal Inat, says on SETA's website that what creates a fundamental problem is the West's opposition to Turkey's desire to be a global player. In this regard, the author warns against striking close alliances with stronger actors, because such alliances, in his opinion, inevitably lead to a "patron-client" relationship. The problem with alliances, whether with the West, Russia or China, is that the "senior" ally will try to restrict Turkey's freedom of action. So "there is no need to move away from one ally in order to find yourself dependent on another," – Inat advises.
Speaking about the specific foreign policy challenges the country is faced with experts usually mention the same points. Presented by former diplomat and now opposition MP, Faruk Logoglu, the "problem list" looks as follows:
– The Republic of Cyprus, by granting foreign companies the right to prospect for oil and gas, has breached the rights of both the Turkish Republic of Northern Cyprus and Turkey proper.
– Relations with Greece are still fraught with yet another aggravation, up to an armed conflict in the Aegean Sea.
– The Kurdish issue has assumed an international dimension. While Turkey is dragging its feet over settling the issue within the country, until it has developed a "more positive approach to the Kurds living in the region," separatist sentiments of the latter will increase.
– It's time to devise an approach to Iran by making a choice between the neighboring country and its main ally (USA- author).
– Negotiations with the European Union are stalled.
– Tension between Ankara and Washington has been building up over Turkish-Russian and Turkish-Iranian relations.
"Relations with Russia are "among the most important ones but are also among the most fragile ones." Given that Ankara has already fallen into energy dependence on Moscow, "problems may emerge in the Ukrainian, Syrian and Black Sea directions."
– In Syria, coming to the fore is the different agendas of the participants in the Astana process, while their common interests are pushed into the background. The Turkish army's military operations will not lead anywhere. Presence in Syria will cost Turkey more and more each day until contacts with the "Syrian regime" are established and a policy of reconciliation with the Syrian Kurds is elaborated. Moreover, the presence of millions of Syrian refugees in the conditions of a weak economy is bound to result in the growth of social tensions in the country.
For well-known reasons, what has drawn analysts' attention in recent months is the crisis in relations with "traditional" Western allies, above all, with the USA. What has triggered this crisis, experts say, is mutual distrust.
The deterioration of relations is blamed on Western partners. Speaking on the state-run TRT Channel, political analyst Cemil Dogash Ipek made it clear that political decisions made by the American president undermine cooperation between the United States and its allies throughout the world, including with Turkey. Simultaneously, the expert accused the US and EU countries of providing little support for Ankara in its struggle against terrorist organizations (first of all, the Fethullah Gulen Movement and the Kurdistan Workers Party), and of acting against Turkey's interests – by rendering assistnace for Kurdish "terrorists" in Syria. All this makes Turkey "think about the future of its partnership with the West." The more so since Recep Tayyip Erdogan, according to Ipek, has become the leader of "the entire Turkic-Islamic world".
However, experts are almost unanimous that the most challenging point of Turkey's foreign policy agenda is Syria. This is probably due to the fact that it was in Syria that Turkey tried in the most drastic way to assert itself as a key regional player but achieved fairly controversial results.
Well-known journalist Mehmet Ali Güller writes on the pages of the opposition Cumhurriyet: In foreign policy, the ruling Justice and Development Party faces three main challenges: the establishment of a security zone in Syria, an issue which is related to Russia's S-400s and NATO's F-35s. The reason is that being a weak economy, Turkey is forced to play along with tis or that global player. The country's current leadership has been maneuvering between the United States and the Russian Federation, but the room for maneuver is getting narrower (this definition is very popular among commentators – A.I.) As a result, Ankara finds itself under ever more pressure. The only way out, according to the columnist, is reconciliation with Damascus.
From his part, Cemil Dogash Ipek believes that in the long term, Turkey, whose "policy on the Syrian direction is the same as that of he United States", is in a better position than the "Assad regime", Russia, the United States or Iran, since "Arabs and Turks have a common history and share historical and religious traditions."
In his comments published by Hürriyet "Middle East expert" Oguz Celikkol has no doubts that "the country's main foreign policy challenges are rooted in the Middle East". The top priority is to ensure the security of Turkey's southern border. However, the implementation of this agenda is obstructed by "the military and financial support rendered to the Assad regime by Russia, and the backing of Kurdish militants by the United States."
For most part, all this is all but speculation on a given subject. In the short term, the events will follow the track set by the leaders of the three countries in Nur Sultan on December 10.
From our partner International Affairs
Shaping Palestinian politics: The UAE has a leg up on Turkey
The United Arab Emirates may have the upper hand in its competition with Turkey in efforts to shape Palestinian politics. Similarly, the UAE's recognition of the Jewish state gives it a leg up in ensuring that its voice is heard in Israel and Washington irrespective of who wins the November US election.
Turkish President Recep Tayyip Erdogan didn't miss a beat during his address to the United Nations General Assembly, insisting that he, unlike the United Arab Emirates and Bahrain, would not accept a solution to the Israeli-Palestinian conflict that is not endorsed by the Palestinians.
Mr. Erdogan's solemn pledge may earn him brownie points with large segments of Middle Eastern and Muslim public opinion critical of the establishment of diplomatic relations between Israel and the two Gulf states but does not strengthen his weak hand.
The UAE, with whom Mr. Erdogan is at loggerheads over Libya, Syria, and the future of political Islam, may have less clout than it thinks in bringing Israelis and Palestinians back to the negotiating table, but has, for now, more cards to play.
What those cards are worth will only emerge over time.
The UAE is betting that a combination of soft power garnered through recognition of Israel and close security, economic and technological cooperation will enable it to convince the Israeli government that an independent Palestinian state is in Israel's interest.
While there is little reason to believe that the UAE will succeed where others have failed in recent decades, Emirati leaders, in contrast to Turkey, potentially could in cooperation with Israel also try to impose an unpopular Palestinian figure who has close ties to the US, Emirati and Israeli leadership.
The move would be designed to install a leader who would be more conducive to engaging in peace talks on terms that hold out little hope of meeting long-standing Palestinian aspirations.
It is a scenario that 84-year-old Palestinian President Mahmoud Abbas appears to be taking seriously and appears to be trying to pre-empt.
The Democratic Reform Bloc, a political group headed by Mohammed Dahlan, a controversial Abu Dhabi-based former Palestinian security chief believed to be close to Crown Prince Mohammed bin Zayed, the UAE's de facto ruler, said dozens of his supporters had been arrested or summoned for questioning by Palestinian security forces in recent days.
Mr. Dahlan appeared to be walking a fine line when he recently denied any role in mediating relations between the UAE and Israel.
Mr. Abbas' suspicions stem from an unsuccessful effort last year by the UAE to engineer a deal in which Hamas, the Islamist group that controls the Gaza Strip, would share power with Mr. Dahlan.
Mr. Dahlan went into exile in the UAE in 2007 after Hamas defeated his US-backed efforts to thwart the group's control of Gaza. US President George W. Bush described Mr. Dahlan at the time as "our boy."
He has since been indicted by Mr. Abbas' Palestine Authority on corruption charges.
UAE recognition of Israel constituted an acknowledgment that the 18-year old Arab peace plan that offered Israel diplomatic relations in exchange for land and a Palestinian state had produced naught.
In its rivalry with Turkey, whose assertive support for the Palestinian cause has likewise failed to produce results so far, the UAE is banking on the expectation that it has the upper hand in getting not only Israeli but also the attention of Washington that under US President Donald J. Trump has disregarded Palestinian rights.
The UAE assumes that it will be able to capitalize on the fact that Emirati recognition of Israel has further complicated Turkey's relations with its NATO ally, the United States.
Turkey's relations with the US are already troubled by US support for Syrian Kurds; Turkish military backing of the Libyan government in Tripoli; tensions between Turkey and Greece, another NATO ally, in the Eastern Mediterranean; and Turkey's acquisition of Russia's S-400 anti-missile defense system.
The Trump administration hopes to finalize by December the sale of F-35 fighter planes to the UAE in the wake of the deal with Israel. Earlier, it cancelled Turkey's acquisition of the same plane in response to the country's S-400 deal with Russia.
For now, Turkey can look at appreciation by important segments of Arab and Muslim public opinion as an upside of its strident support for the Palestinians.
Seeking to capitalize on its Palestinian goodwill, Turkey has been attempting to end the rift between Mr. Abbas' Al Fatah movement and Hamas in a bid to get the Palestinians to agree on elections and the formation of a joint government.
The two groups, agreed during talks in Istanbul this week to work together and hold long overdue elections in the next six months.
The joker in Turkish-Emirati differences over Israel and Palestine is the upcoming US presidential election in November.
Irrespective of who wins, Turkey has lost to the UAE the beneficial mantle of being Israel's best Muslim friend.
Nonetheless, an electoral victory by Democratic challenger Joe Biden, who is expected to be more critical of arms purchases by the UAE and other Gulf states and take them to task on human rights issues, could put both Turkey and the Emirates on the back foot.
A Biden victory would be for Turkey a lost opportunity. The very issues that are at the core of its strained relations with the UAE are likely to complicate its relations with a Democratic administration.
Recent media reports reminded Mr. Erdogan that Mr. Biden had described him in a conversation with The New York Times early this year as an "autocrat." The Democratic candidate suggested that the US. should "embolden" his opponents to defeat him in elections.
In the conversation, Mr. Biden mentioned other issues, including the Kurds, Syria, and tension in the Eastern Mediterranean that do not bode well for US-Turkish relations should the Democrat occupy the White House. Mr. Biden is expected to be also critical of the UAE's interventions in Yemen and Libya.
Nonetheless, the UAE, despite its own issues with the US, is likely to still find itself in a better place in Washington no matter who emerges victorious from the November election.
Arabs-Israeli Peace must be Well-Anchored, not Neatly Fantasized
Watching a few Emirati and Israeli citizens dance in Chabad House, Dubai to celebrate normalization may give the impression that these nations have realized a genuine peace; a false assumption that disregards the facts that the peace treaty between Israel and two Arab Nations is meant to serve Donald Trump in his upcoming presidential election, values the "ground reality" that clearly favors Israel over United Nations resolutions upholding the "land for peace" principle, and advances western politicians' view that peace can be imposed top-down, seconded by autocratic Arab rulers.
As an Egyptian, I highly value the peace treaty between my country and Israel that was based on regaining occupied Egyptian land, the Sinai Peninsula. The treaty has helped to alter Egyptians' views of Israel fundamentally; no longer seen as a permanent enemy, Israel is presently perceived as a "cooperative" neighbor that has offered us millions of tourists and a few sound investments – solid pillars for normalization. Meanwhile, the clear majority of Egyptians, Arabs and Muslims continue to sympathize with the Palestinians living under Israeli occupation – a crisis that can only be resolved by pursuing the same path towards peace as that of Egypt.
For years, the United States has been trying to impose a peace treaty between the Arab nations and Israel based on the concept that Arabs should accept Israeli territorial expansion in return for the injection of substantial U.S. funds to boost the Palestinian economy, a proposition strengthened by Israel's military power and Arab rulers' injudicious, hasty attitude towards the crisis. Underneath this reality lurks the further empowerment of the political Islamist proposition that places Israel as a permanent enemy, which could easily drag our region into additional, unpredicted violence.
Arabs societies generally appear to lead a "double life". On the one hand is the reality that 60% are either poor citizens or citizens who are vulnerable to poverty, an unemployment rate of roughly 11%, the lack of basic freedoms and living under autocratic rule; a sad status that has become even more dramatic with the advent of Covid-19. These factors combined intensify Arab youth's anger and frustration towards their rulers and towards the United States, seen as a solid supporter of those rulers. Obviously, Palestinians living under Israeli occupation rule have an extra challenge to deal with.
On the other hand is the fantasy life constituted of GDP growth and the implementation of a few mega projects that Arab rulers like to exhibit and that western politicians and scholars tend to recognize as a sign of success – completely overlooking the fact that these projects are often awarded to the rulers' cronies and that the unequal distribution of wealth will keep large portions of Arabs living in poverty for generations to come, making them more vulnerable to violence. Likewise, expanding trade deals between Arab nations and Israel or receiving economic incentives from the United States have proven to benefit only the same cronies.
Moreover, the present rumour that the United States is building a block of Arab nations and Israel meant to potentially engage in a war with Iran is a catastrophic approach. Should it happen, it will thrust the entire region into a state of intense violence and enduring war that could well lead to the collapse of many of the signed treaties. Furthermore, a peace treaty between Israel and two Arab nations, who are not in conflict with Israel, will not help to resolve either the Palestinian crisis or the Iranian conflict – Bahraini and the Emirati citizens will never validate such a treaty, if it is presented to them fairly.
There is a huge difference between a peace treaty concluded between two mature, democratic nations whose respective governments truly represent their citizens, and an agreement that is imposed on nations whose citizens are – to put it mildly – in disharmony with their rulers. Arab citizens, often accused of engaging in violence and declining to peacefully settle with Israel, are in fact caught between two fires: their autocratic rulers, who deliberately offer them undignified living conditions and Islamic extremists, who promise them eternal salvation as a reward for engaging in violence and terrorism.
Permanent Arab-Israeli peace can only be achieved through a bottom-up approach that is designed to last, which entails keeping away from western pragmatism and enforcement, both of no value to this crisis. Israel is continually working to enhance its security, an absolute necessity for its citizens. It needs to offer Palestinians the opportunity to live a dignified life based, first, on regaining their occupied land and establishing a state of their own, followed by advancing their economic status. Offering the later at the expense of the former will keep us in this vicious circle of violence for decades to come.
Untangling Survival Intersections: Israel, Chaos and the Pandemic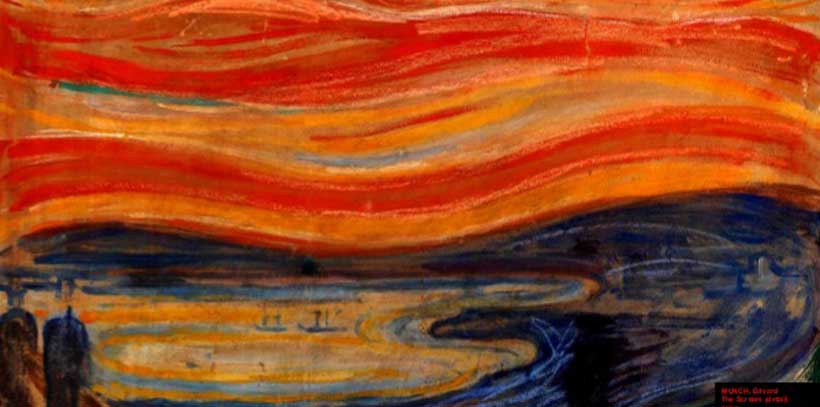 "Is it an end that draws near, or a beginning?"-Karl Jaspers, Man in the Modern Age (1951)
INTRODUCTION TO THE ANALYSIS:  Day by day, traditional global anarchy (with discernible roots in the seventeenth century Peace of Westphalia) is being supplanted by chaos. This exponential replacement has very substantial implications for (1) comprehensive global stability; (2) regional stability in the Middle East; and (3) Israeli national stability. Because the replacement  is taking place alongside a still-expanding global pandemic, variously resultant forms of chaos must be considered as multi-layered, tangled and synergistic.
What next? Among others, Israel's senior strategists and policy-makers will have to examine these dissembling expressions of chaos by proceeding with continuously capable scholarship. Accordingly apt emphases in Jerusalem and Tel Aviv should soon be placed upon plausible alterations to decisional rationality (both Israeli and adversarial) and on prospective nuclear competitions oriented to achieving intra-crisis "escalation dominance." In the worst case scenario, such analyses would pertain to certain potential instances of nuclear war-fighting, a sobering narrative that reinforces Israel's unceasing imperative to seek nuclear deterrence ex ante, and not revenge ex post.
There is more. The article that follows is self-consciously conceptual/theoretical. By design, it is unlike other more usual essays that concern global/ regional stability in world politics.
This article can be useful to military practitioners and national security planners because it could lead them well beyond any orthodox or narrowly "current events" focus on applicable strategic thought. By explaining this historically unprecedented transition from anarchy to chaos, it can also point serious readers toward a new corpus of pertinent strategic theory. "Theory is a net," we all learned earlier from Karl Popper's classic The Logic of Scientific Discovery (1959), "only those who cast, can catch."
—————–
As Chair of "Project Daniel," a special policy task force assembled to analyze the Iranian nuclear threat to Israel two decades ago,[1] the author is not new to analytic assessments of complex geo-strategic hazards, including existential ones. Still, twenty years back, when Daniel sprang from a private conversation he was having in Tel-Aviv with two-time Israeli Ambassador to the United States Zalman Shoval,[2] overriding security perils were being examined as part of some presumptively coherent world order. This is not meant to suggest that the post-Westphalia[3] order was ever reassuringly stable or satisfactory, but only that the classical balance-of-power regime had not yet become entirely unpredictable.
That was then. Today, all serious scholarly assessments, irrespective of specific country particularity, must be undertaken with a starkly different view. This updated perspective assumes, inter alia, that the world order system is no longer "merely" anarchic,[4] but is also chaotic. Now, a crucial part of this dissembling context is worldwide disease pandemic, a devastating plague that only renders an already unstable global structure even worse.[5]
In essence, an incremental metamorphosis of system-wide anarchy into chaos has been underway for some time, but the sudden and sweeping comprehensiveness of Covid19 has produced a quantum jump in this already-significant transformation.
Though a decidedly global issue, some states will be affected more than others by any spreading chaos. In the specific case of Israel, our focus here, the prospective impacts of certain ongoing change patterns are apt to be considerable. This is because of that country's conspicuously small size, its still-multiple enemies and its correspondingly unique dependence (for deterrence,[6] not war-fighting)[7] upon nuclear weapons and strategy.[8]
Looking ahead, the challenging security tasks for Israel need not be regrettable or without any tangible benefits. There do exist sound and science-based reasons to acknowledge advancing chaos as a security positive for Israel, at least in part. While distinctly counter-intuitive, such compelling reasons ought now be more closely and capably examined.
These reasons should not be casually minimized or disregarded.
As drawn from its core meanings in classical philosophy and mythology, chaos represents the literal beginning of everything, the good as well as the bad.
This "positive" concept of chaos now warrants very serious and meticulous scholarly assessment. This is not the same thing as suggesting, more prosaically, that scholars and policy makers should try to make better analytic sense of assorted security threats and circumstances, e.g., the Iran nuclear threat or the Palestinian terror threat (neither of which has in any way been diminished by the new Israel-UAE agreement). What is being urged here is the more self-conscious construction of pertinent theories, a painstaking process that must inevitably be contingent upon an antecedent and more refined conceptual understanding.
Analysts may begin such epistemological processes at their most proverbial beginnings. To wit, Jewish theology discovers its primal roots in Genesis, an observation to be generally viewed with favor in a Jewish State. Whether in the Old Testament or in more-or-less synchronous Greek and Roman thought, chaos can be understood as an intellectual tabula rasa, a blank slate which, when thoughtfully completed, can best prepare the world for all things, both sacred and profane.
Most significantly, chaos can represent that inchoate place from which absolutely all civilizational opportunitymust credibly originate.
With such unorthodox thinking, chaos is never just a repellant "predator" that swallows everything whole; callously, indiscriminately, and without purpose. Here, instead, it is more usefully considered as an auspicious "openness," that is, as a protean realm within which entirely new kinds of human opportunity may be suitably revealed or gleaned. For Israel, this means that any advancing chaos in the Middle East need not necessarily be interpreted by the country's senior military planners as a portentous harbinger of regional violence and instability, but rather, in at least some respects, as a potentially gainful condition for critically improving national security.
There is more. By extrapolation, this same caveat should be extended to include any discernible elements of chaos in certain other regions of the world, though the intellectual or analytic arguments would then be based upon determinably other underlying conditions or outcomes.
The next question arises. How best to harness such a radical re-conceptualization of chaos in Jerusalem (politics) and Tel Aviv (military strategy)? This is a manifestly difficult, subtle and many-sided question. Still, it would be better answered imperfectly than be wholly disregarded. Such an answer should suggest the following: Israel's authoritative decision-makers must more intentionally stray beyond ordinary or usual national security assessments,[9] and then venture more wittingly in the direction of illuminating avant garde analyses.[10]
To be sure, any such venture would have its detractors. "Whenever the new muses present themselves," warned Spanish existentialist philosopher Jose Ortega y' Gasset in The Dehumanization of Art, "the masses bristle.
Among these studies would be scholarly examinations that hypothesize various radical redistributions of power in the Middle East, including some never-before considered alignments. Such unexpected alignments, born of a now palpably expanding regional chaos, could include not only assorted state-state relationships (e.g., Israel-Egypt; Israel-Jordan; Israel-Saudi Arabia; Israel-UAE; Israel-Russia), but also state-sub state or "hybrid" connections (e.g., Hezbollah-Iran; Hezbollah-Russia). Just as with certain state-state relationships, relevant intersections could sometime be synergistic. In these potentially most worrisome cases, the "whole" of any specific intersection would exceed the simple sum of its constituent "parts." Of course, for Israel, not every expected synergy would necessarily be harmful or "bad." Some of these intersections could be determinably auspicious or "good."
As an example of positive synergistic outcome for Israel, scholars and planners could consider alignments that would favor directly Israeli goals or objectives, and alignments that would be presumptively harmful or injurious to that country's acknowledged foes.
Similarly unprecedented but also worth considering would be steps taken toward alleviating the more expressly structural conditions of chaos in the Middle East region, including certain specific forms of cooperation that could move incrementally toward assorted forms of regional governance. Such forms would have to be tentative, and also very partial, but they could nonetheless provide a generally welcome start toward greater area order than area chaos.[11] In specifically Hobbesian terms, these forms of governance would be intended to supplant the generally corrosive "war of all against all"[12] in the Middle East with some designated "common power."[13]
Recalling English philosopher Thomas Hobbes, the core objective here would be to keep all state and sub-state parties "in awe."[14]
Ironically, a unique opportunity for regional movements toward greater area collective security would have been made possible by decision-maker perceptions of a more general revulsion with anarchy or chaos. This opportunity will have been born of a growing existential desperation, that is, of a sense that "business as usual" in Middle East peacemaking can no longer suffice. Of course, it is altogether possible that this particular sense of opportunity could sometime be mistaken or misunderstood, in which case any presumed benefits of chaos might turn out to be a double-edged sword.
There is more. With regard to any such injurious inversions of opportunity for Israel, Jerusalem need only be reminded of its unchanging obligation to avoid taking existential risks wherever possible.[15] Ultimately, this fixed and immutable obligation can be fulfilled only by assessing all risks and opportunities according to well-established and optimally rigorous intellectual standards. Among other things, even when chaos might beckon seductively to Israel as an unanticipated font of future strategic opportunity, there could be no adequate substitute for capable scholarly or intellectual analysis.
Reciprocally, however, any such diligent analysis must eschew "seat of the pants" determinations, and rely instead upon an amply-refined strategic theory. Always, theory is a "net." Only those who "cast" such an indispensable net can ever expect to "catch."
What else? When "casting," Israel's strategic planners should pay especially rapt attention to any discernible links between a prevailing or still-anticipated chaos, and the expected rationality of its relevant adversaries.[16] What might first appear as an unwittingly promising source of improved national safety could be reversed promptly by those enemies who would value certain normally subsidiary preferences in world politics more highly than national or collective survival.
Credo quia absurdum, said the ancient philosopher Tertullian. "I believe because it is absurd."
Such "absurd" enemies are not historically unknown in world politics.[17]
Not at all.
At this moment, the most compelling threat of such enemy irrationality appears to come from a seemingly still-nuclearzing Iran. Significantly, there is no way for Israel's decision makers to systematically or scientifically evaluate the authentic probabilities of any such uniquely formidable threat.[18] This is because (a) any truly accurate assessments of event probability must be based upon the determinable frequency of pertinent past events; and (b) there have been no pertinent past events (i.e., no nuclear war).
All the same, an eventual Iranian nuclear threat to Israel remains plausible; it should thus suggest certain worrisome prospects for a "final" sort of regional chaos. To make reassuringly positive or at least gainful use of this vision, Israel ought soon to focus explicitly and meticulously on its still-tacit "bomb in the basement" nuclear strategy. Preparing to move beyond the prospectively lethal limits of "deliberate nuclear ambiguity," Jerusalem would need to (1) rank-order identifiable thresholds of enemy nuclear peril as tangible "triggers" for its incremental nuclear disclosures; and (2) prepare for rank-ordered release some very specifically limited sets of information concerning the invulnerability and penetration-capability of its own nuclear forces.
These sets would include selected facts on nuclear targeting doctrine; number; range; and yield.
As Israel can learn from certain intimations of some impending chaos, the country's national security might be better served by reduced nuclear ambiguity than by any more traditional commitments to complete strategic secrecy. This seemingly counter-intuitive argument is rooted in the altogether reasonable presumption that Israel's continued survival must depend very considerably on successfully sustained nuclear deterrence.
When 19th century philosopher Friedrich Nietzsche initially explained chaos as something contained deeply within each individual human being,[19] he did not intend this to represent a distressingly negative portent. On the contrary, like the German poet Hölderlin,[20] with whose work he was intimately familiar, Nietzsche understood that even from apparent formlessness can emerge things of great or even inestimable value. Accordingly, at this currently precarious moment in its contemporary history, Israel's leadership would be well advised (a) to think seriously and inventively about such challenging conceptual opportunities; and (b) to fashion strategic theories that begin but do not end with conspicuous portents of the apocalyptic "abyss."
This would not be a task for the intellectually faint-hearted, or for those who are constitutionally unable to recognize promising strategic "muses"[21] But the security payoff for Israel's national defense could still prove overwhelmingly gainful. It follows that such a task would be determinably "cost-effective."
One last point in this broad argument now bears repeating. It is that Israel has absolutely no choice about either welcoming or rejecting chaos. Incontestably, this condition is not something that Israel can in any way push aside, negotiate, forestall or prevent. Because chaos in some form will inexorably emerge from a traditional global anarchy, Jerusalem must do whatever it can (as soon as it can) to reconcile and optimize its pertinent security strategies with chaos. A full acknowledgment of this unavoidable imperative could represent the acme of Israel's decisional acumen and decisional rationality.[22]
In the months and years ahead, Israel's overriding obligation remains plain and obvious. To best meet this evident security imperative of collective survival, that nation's strategic analysts and planners will first have to better understand the relevant policy correlates of any expanding chaos, and to accomplish this goal by means of a markedly advanced conceptual scholarship. At a particularly fragile moment in contemporary history when biology could prove even more fundamentally worrisome than capable enemy armies, this scholarship will need to take special note of our current and still-expanding Corona virus pandemic.
This "plague," though "merely" biological, will likely produce certain unanticipated and hard to remediate forms of social and political disintegration, both expressly regional (Middle East) and worldwide. At the same time, should Israel and its relevant area foes sometime recognize this viral pandemic as an exceptional menace that is nonetheless common to all – one best diminished by some generally shared strategies of cooperation – it could conceivably become a welcome agent of a more genuine Middle East peace.[23] Though ironic and more-or-less implausible, microbial assault could represent just the right agent for enhanced geopolitical vision, for shaping a tabula rasa from which more promisingly audacious national security opportunities could sometime be born.
If this novel opportunity for embracing chaos were sufficiently acknowledged, it could be a "beginning" that "draws near," not an "end."
---
[1] Our formal report, "Israel's Strategic Future," was discussed widely in global media and delivered by hand to PM Ariel Sharon in Jerusalem on January 16, 2003. http://www.acpr.org.il/ENGLISH-NATIV/03-ISSUE/daniel-3.htm
[2] Ambassador Shoval has been Professor Beres' several times co-author on vital matters of Israeli security and international law. Most recently, see Louis René Beres and Zalman Shoval, West Point (Pentagon) https://mwi.usma.edu/creating-seamless-strategic-deterrent-israel-case-study/
[3] The historic Peace of Westphalia (1648) concluded the Thirty Years War and created the still-existing state system. See: Treaty of Peace of Munster, Oct. 1648, 1 Consol. T.S. 271; and Treaty of Peace of Osnabruck, Oct. 1648, 1., Consol. T.S. 119. Together, these two treaties comprise the "Peace of Westphalia."
[4] Hobbes, the 17th- century English philosopher, argues that anarchy in the "state of nations" is the only true "state of nature." In Chapter XIII of Leviathan ("Of the Natural Condition of Mankind, as concerning their Felicity, and Misery"), Hobbes explains famously: "But though there had never been any time, wherein particular men were in a condition of war, one against the other, yet in all times, kings and persons of sovereign authority, because of their independence, are in continual jealousies, and in the state and posture of gladiators; having their weapons pointing, and their eyes fixed on one another; that is their forts, garrisons, and guns upon the frontiers of their kingdoms, and continual spies upon their neighbors, which is a posture of war."
[5] With chaos, but not anarchy, even the usual mainstays of decentralized world politics (e.g., deterrence and balance of power processes) are replaced by more eccentric or idiosyncratic factors of national decision making.
[6] As emphasized at Israel's Strategic Future: The Final Report of Project Daniel (Israel, 2003): "The primary point of Israel's nuclear forces must always be deterrence ex ante, not revenge ex post."
[7]See, for example: Louis René Beres, https://thestrategybridge.org/the-bridge/2018/5/29/israels-nuclear-strategy-enhancing-deterrence-in-the-new-cold-war-part-i; Louis René Beres, INSS Israel, https://www.inss.org.il/publication/changing-direction-updating-israels-nuclear-doctrine/
and, at Harvard Law School, Louis René Beres: https://harvardnsj.org/2014/06/staying-strong-enhancing-israels-essential-strategic-options-2/
[8] See, by Professor Beres, https://paw.princeton.edu/new-books/surviving-amid-chaos-israel%E2%80%99s-nuclear-strategy
[9] Such proposed "straying," which might range anywhere from an eleventh-hour preemption to much greater commitments to regional collective security, could still be in more-or-less complete accord with pertinent international law. In this connection, a core or jus cogens principle of international law remains the unambiguous imperative: "Where the ordinary remedy fails, recourse must be had to an extraordinary one." (Ubi cessat remedium ordinarium, ibi decurritur ad extraordinarium." (Black's Law Dictionary, 1520 – 6th ed., 1990).
[10] In his 1927 preface to Oxford Poetry, W.H. Auden wrote: "All genuine poetry is in a sense the formation of private spheres out of public chaos…." Looking ahead with an appropriately avant-garde orientation, Israeli strategists must essentially seek to carve out livable national spheres from a steadily expanding global chaos. Ultimately, of course, following Nietzsche, they must understand that such chaos originally lies within each individual human being, but – at least for the moment of their present strategic deliberations – they must focus upon collective survival in a true Hobbesian "state of nature." This is a condition wherein "the weakest has strength enough to kill the strongest," normally possible only where individual human beings coexist in nature, but possible also in world politics wherever there exists nuclear proliferation. Accordingly, the German legal philosopher Samuel Pufendorf reasoned, like Hobbes, that the state of nations "lacks those inconveniences which are attendant upon a pure state of nature…." Similarly, said Baruch Spinoza: "A commonwealth can guard itself against being subjugated by another, as a man in the state of nature cannot do." (See: A.G. Wernham, ed., The Political Works: Tractatus Politicus, iii, II; Clarendon Press, 1958, p. 295).
[11] Back at Princeton in the late 1960s, I spent two full years in the University library, reading everything available about world order. The initial result was published in my early book The Management of World Power: A Theoretical Analysis (University of Denver, 1973) and two years later, in Transforming World Politics: The National Roots of World Peace (University of Denver, 1975).
[12] This Hobbes-described orientation represents the explicit underpinning of US President Donald Trump's announced foreign policy, and stands in direct opposition to the core jurisprudential assumption (i.e., international law) of imperative solidarity between all states. This immutable or jus cogens assumption was already mentioned in Justinian's Digest (533 CE); Hugo Grotius' Law of War and Peace (1625); and Vattel's The Law of Nations, or the Principles of Natural Law (1758). According to General McMaster, Mr. Trump's earlier National Security Advisor, this policy is an expression of "pragmatic realism." Historically, this term is essentially a self-reinforcing falsehood, as no forms of "realism" or "Realpolitik" have ever worked for long. For Israel, the best "lesson" to be extracted from this egregious US policy error is to think of the erroneous Trump-era posture as one of "naive realism," and to draw upon certain expectations of advancing chaos to inspire more promising forms of both national strategy and international cooperation.
[13] Following the recently negotiated Israel-UAE and Israel-Bahrain agreements, it could be assumed or alleged that this "corrosive" condition has been correspondingly modified or reduced. Nonetheless, Israel's principal security challenges have never come from these Gulf states; it is also arguable that the threat of renewed Palestinian terrorism has actually been increased by these US-brokered pacts.
[14] See Hobbes, Leviathan, especially Chapter XVII, "Of Commonwealth." More generally, the presumed obligation to use force in a world of international anarchy forms the central argument of Realpolitik from the Melian Dialogues of Thucydides and the Letters of Cicero to Machiavelli, Locke, Spykman and Kissinger. "For what can be done against force without force?' inquires Cicero. Nonetheless, the sort of chaos that Israel could confront shortly is much different from traditional anarchy or simply decentralized global authority. In essence, it is conceivably more primordial, more primal, self-propelled and potentially even self-rewarding.
[15] Such a primary warning is the central motif of Yehoshafat Harkabi's The Bar Kokhba Syndrome: Risk and Realism in International Politics," (New York: Rossel Books, 1983).
[16] See, by Professor Beres: https://besacenter.org/wp-content/uploads/2017/06/516-Israeli-Security-and-Enemy-Rationality-Beres-Author-approved-version.pdf
[17] See Sigmund Freud in Civilization and its Discontents: "Fools, visionaries, sufferers from delusions, neurotics and lunatics have played great roles at all times in the history of mankind….usually they have wreaked havoc."
[18] Regarding also the expected consequences or "disutilites" of a nuclear war, by this author, see: Louis René Beres, SURVIVING AMID CHAOS: ISRAEL'S NUCLEAR STRATEGY (London: Rowman and Littlefield, 2016/2018); Louis René Beres, APOCALYPSE: NUCLEAR CATASTROPHE IN WORLD POLITICS (Chicago: University of Chicago Press, 1980); Louis René Beres, MIMICKING SISYPHUS: AMERICA'S COUNTERVAILING NUCLEAR STRATEGY (Lexington MA: Lexington Books, 1983); Louis René Beres, REASON AND REALPOLITIK: U S FOREIGN POLICY AND WORLD ORDER (Lexington MA; Lexington Books, 1984); and Louis René Beres, ed., SECURITY OR ARMAGEDDON: ISRAEL'S NUCLEAR STRATEGY (Lexington MA: Lexington Books, 1986).
[19] "I tell you," says Friedrich Nietzsche in Thus Spoke Zarathustra, "ye have still chaos in you."
[20] In philosophy, Hölderin, Nietzsche and Heidegger struggled with the fundamentally same ontological problems of existence, or "being,"
[21] Once again, "Whenever the new muses present themselves," cautions Spanish existentialist José Ortega y' Gassett in The Dehumanization of Art, "the masses bristle."
[22] Reciprocally, a rational state enemy of Israel will always accept or reject a particular option by comparing the costs and benefits of each alternative. Wherever the expected costs of striking first are taken to exceed expected gains, this enemy will be deterred. But where these expected costs are believed to be exceeded by expected gains, deterrence will fail. Here, whatever the prevailing levels of order or chaos, Israel would be faced with an enemy attack, either as a "bolt-from-the-blue" or as an outcome of anticipated or unanticipated crisis-escalation. In this connection, too, Israeli planners will want to stay abreast of each side's ongoing search for "escalation dominance."
[23] More generally, see by this writer, Louis René Beres, at Jurist: https://www.jurist.org/commentary/2020/04/louis-beres-trump-empathy/ To be sure, the recent US-brokered Israel agreements with UAE and Bahrain are actually net-negative for Middle East Peace because they provide no per se Israeli advantages with these Gulf states, and because they exacerbate Israel's much more essential relationships with Iran, the Palestinians and Hezbollah.