2020: A crunch year for the biodiversity and climate emergencies
Over the last few months, the scientific community has repeatedly sounded the alarm on biodiversity breakdown and the climate emergency. Scientists and most governments agree that the world is facing an unprecedented environmental crisis with huge numbers of species on the brink of extinction and global temperatures continuing to rise.
Nature-based solutions offer the best way to achieve human well-being, address climate change and protect the planet. Yet nature is in crisis, as we are losing species at a rate 1,000 times greater than at any other time in recorded human history.
Humans depend for their very survival on stable and healthy ecosystems and urgent action is needed in 2020 to get the world on track to a more sustainable future. This is a "super year" for the environment—a make or break year in which key international meetings will set the tone and agenda for environmental action in the decade ahead.
Here are some of the key international meetings planned for 2020:
23–28 February: World Biodiversity Forum, Davos, Switzerland
2–6 June: UN Ocean Conference, Lisbon, Portugal
Co-hosted by the Governments of Kenya and Portugal, the Conference is expected to adopt an intergovernmental declaration on science-based and innovative areas of action, along with a list of voluntary commitments, to support implementation of Sustainable Development Goal 14 (Life Below Water).
The overarching theme of the Conference is "Scaling Up Ocean Action Based on Science and Innovation for the Implementation of Goal 14: Stocktaking, Partnerships and Solutions". The meeting takes place three years after the first Ocean Conference.
11–19 June: IUCN World Conservation Congress, Marseilles, France
The congress will seek to harness the solution nature offers to global challenges.
23–28 August: Water and Climate Change: Accelerating Action, Stockholm, Sweden
This year, World Water Week will focus on science and innovation.
15 September: 75th session of the UN General Assembly (UNGA 75) in New York, with the first day of the high-level General Debate on 22 September. A Biodiversity Leaders' Summit might take place at the same time and place. These will provide prime opportunities for world leaders to declare that it is no longer acceptable to continue to degrade our planet and that urgent action to restore nature starts now.
27 September: 5th anniversary of the launch of the Sustainable Development Goals
"We are currently almost five years into the 2030 Sustainable Development Agenda, yet we do not have sufficient data for tracking the environmental dimension of the Sustainable Development Goals," says Jillian Campbell, a statistician leading UNEP's work on monitoring the Sustainable Development Goals and co-author of a new study on how citizen science can help us fully achieve the goals.
"In fact, we have insufficient data for tracking global progress for 68 per cent of the environment-related Sustainable Development Goal indicators. We will never be able to monitor the environmental dimension of the Goals using traditional data sources alone," she adds.
5–10 October [tentative], Kunming, Yunnan, China: UN Biodiversity Conference: "Convention on Biological Diversity COP 15"
COP 15 will review the achievement and delivery of the Convention's Strategic Plan for Biodiversity 2011–2020. It is also anticipated that the final decision on the post-2020 global biodiversity framework will be taken, together with decisions on related topics including capacity-building and resource mobilization.
COP 15 will also include the 10th Meeting of the Parties to the Cartagena Protocol on Biosafety (Cartagena Protocol COP/MOP 10) and the 4th Meeting of the Parties to the Nagoya Protocol on Access and Benefit-sharing (Nagoya Protocol COP/MOP 4). They are expected to address a series of issues related to the implementation of the Convention and its Protocols.
As part of the process to develop the post-2020 framework, negotiations will be held in the context of an open-ended intersessional working group, co-chaired by Francis Ogwal (Uganda) and Basile van Havre (Canada). Meetings of the Group are scheduled in Kunming, China, from 24–28 February 2020 and 27–31 July 2020 in Colombia.
9–20 November Glasgow, Scotland, UK: 2020 UN Climate Change Conference: "UNFCCC COP 26"
On the eve of a year in which nations are due to strengthen their Paris climate pledges, UNEP's annual Emissions Gap Report warns that unless global greenhouse gas emissions fall by 7.6 per cent each year between 2020 and 2030, the world will miss the opportunity to get on track towards the 1.5°C temperature goal of the Paris Agreement.
On current unconditional pledges, the world is heading for a 3.2°C temperature rise. The G20 nations account almost 80 per cent of all emissions, but 15 G20 members have not committed to a timeline for net-zero emissions.
A number of World Days will be an opportunity to highlight the climate and biodiversity emergencies, including:
3 March – World Wildlife Day/Africa Environment Day
22 May – International Day for Biological Diversity
5 June – World Environment Day/European Union Environment Week
8 June – World Oceans Day
Public-private partnerships could play key role in combatting deforestation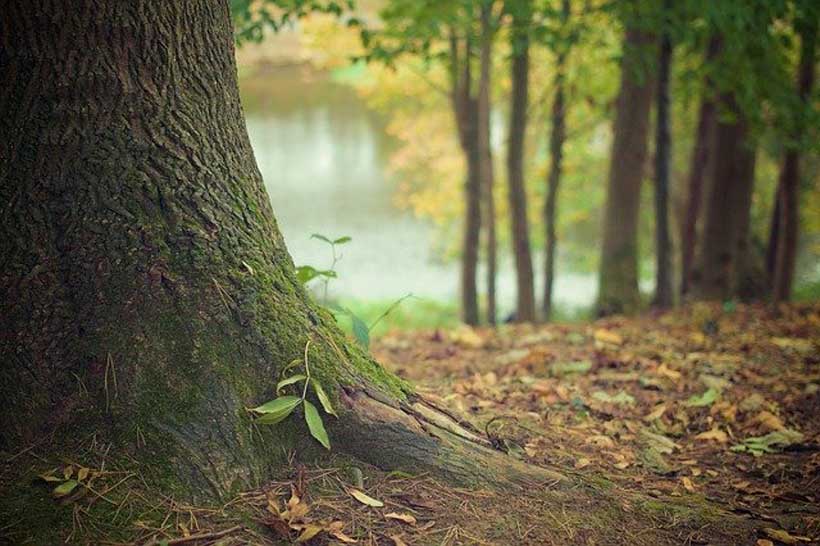 As environmental leaders and change makers meet virtually for the Fifth Session of the United Nations Environment Assembly (UNEA) in February 2021, the issue of deforestation has been central to their discussions.
"There can be no conversation on climate change without including forests and deforestation," said Gabriel Labbate, a forestry expert with the United Nations Programme on Reducing Emissions from Deforestation and Forest Degradation (UN-REDD). "It is fundamental in the fight against the environmental emergency that faces us."
Forests and woodlands are important stores of planet-warming carbon dioxide, soaking up 30 per cent of emissions from industry and fossil fuels. Their role in capturing and storing carbon is critical to mitigating the risks that climate change poses to the world's food systems.
But every year, the world loses 7 million hectares of forests, an area the size of Portugal. Globally, primary forest area has fallen by over 80 million hectares since 1990, found the hallmark State of the World's Forests report, produced by the United Nations Environment Programme (UNEP) and the Food and Agriculture Organisation (FAO). Today, forest fires, pests, diseases, invasive species, drought and extreme weather events put at least another 100 million hectares at risk.
At the UN Environment Assembly, experts discussed the Green Gigaton Challenge, an ambitious public-private partnership backed by the United Nations Environment Programme (UNEP). It aims to catalyse funds for initiatives to combat deforestation, with the target of reducing 1 gigaton (or 1 billion metric tonnes) of emissions by 2025.
The challenge channels public and private sector finance into efforts led by national and subnational governments to halt deforestation, while helping companies support their internal emissions reductions with the purchase of carbon credits. It advocates using nature-based solutions, such as replanting and restoring tropical forests, to reduce emissions. As well as cutting emissions, forests increase biodiversity and regulate water, offering a rounded environmental solution.
"Reducing emissions by 1 gigaton is the same as taking 80 per cent of all cars off the roads in the United States. It has a huge impact and the potential to deliver lasting environmental change. As countries look to rebuild their economies in the wake of COVID-19, 2021 can be the year we make a quantum shift in scale, funding and results," said Niklas Hagelberg, Coordinator of UNEP's climate change programme.
At the Green Gigaton Challenge event, participants – who included Ministers of the Environment from various countries – discussed how private sector funding can jump-start forest-based solutions to climate change. Key to this is getting large corporations to understand how reforesting can help them meet their emissions reduction targets in a cost-effective way.
"We see private sector commitment growing and this is crucial in reducing emissions," said Tim Christophersen, a UNEP ecosystems expert. "2021 provides a unique opportunity to make forests a real pillar of climate mitigation efforts. We will need to send clear and consistent policy signals to ensure this emerging market will be useful and can grow."
The Green Gigaton Challenge is measurable, and financing can be results-based, meaning funds are released as targets are met. This results in more resources allocated as it gives donors, both private and public, peace of mind that they are getting what they pay for.
Initiatives like this are a step towards reducing global warming. The past decade was the hottest in human history and experts say the planet is on pace for in excess of 3°C of warming, a figure that could have catastrophic consequences.
UNEP is at the forefront of efforts to meet the targets of the Paris Agreement, namely keeping the global temperature rise to well below 2°C, and preferably to 1.5°C, compared to pre-industrial levels.
To this end, UNEP has developed a Six-Sector Solution to cutting emissions. The solution provides a roadmap to how emissions can be reduced across sectors in order to meet the annual 29-32 gigaton reduction needed to limit temperature rise. The six sectors identified are agriculture and food; forests and land use; buildings and cities; transport; energy; and cities.
COVID-19 can act as a jump-start for environmental change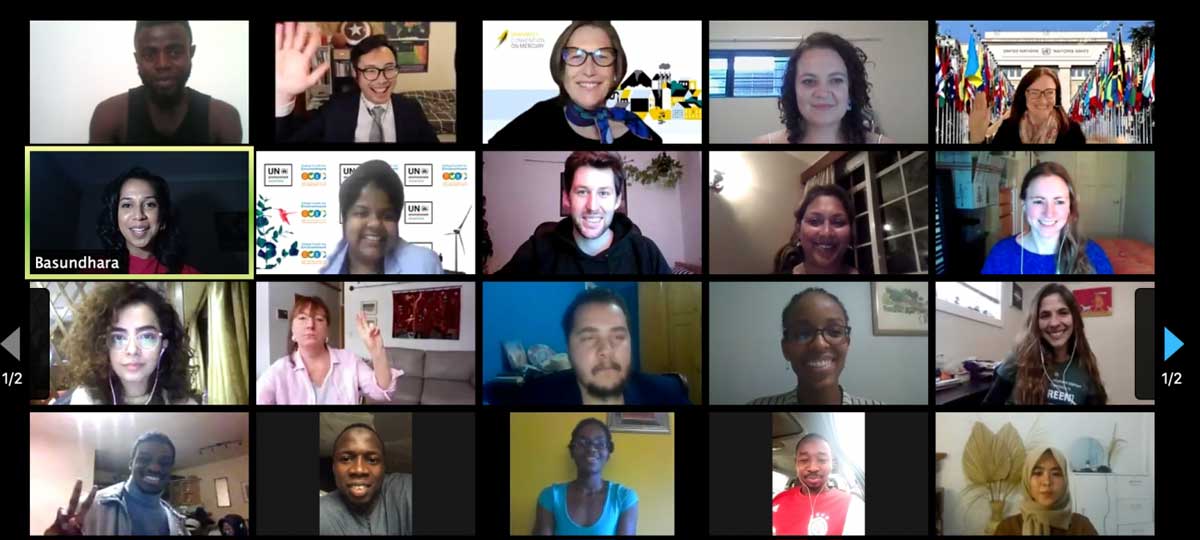 The COVID-19 pandemic is drawing young people around the world into the fight against climate change, as witnessed this week during the Youth Environment Assembly.
The gathering, which is being held virtually, as part of the UN Environment Assembly, is the planet's largest youth-led environmental event. It has zeroed in on climate change, which participants described as a dire threat to the planet.
This year's Youth Environment Assembly saw the release of UNEP's GEO-6 for Youth – a report targeted at 15-24-year-olds, written with the intention of translating high-level scientific messages into a language that is accessible and actionable. This age group makes up one-sixth of the world's population and is crucial in the fight against climate change.
"(COVID-19) can act as a jump-start for environmental change," said Rohan Bhargava, 27, a climate change expert and an author of the United Nations Environment Program's (UNEP) Global Environment Outlook 6 for Youth report (GEO-6 for Youth). "We can't ignore the challenges anymore."
The last decade was the hottest in recorded history, the latest sign, say experts, that human-produced carbon dioxide emissions are quickly pushing the Earth's climate to the breaking point.
But the global fight against COVID-19, and the trillions of dollars being devoted to pandemic recovery, is creating hope that the world can finally make progress on climate change.
"COVID-19 has shown how quickly we can implement change when we need to," said Maria Jesus Iraola, 27, an environmental expert, researcher and also a coordinating lead author of the GEO-6 for Youth report. "We need to bring this same urgency to the environment."
That message appears to be sinking in. The People's Climate Vote, a United Nations Development Programme survey, showed that two-thirds of those polled thought the world now faced a "global emergency." The poll is the largest environmental survey ever and involved 1.2 million people, many of them youth, across 50 countries.
Young activists, assemble
This year's Youth Environment Assembly provided a barometer of what young people think about climate change and the message is undeniably clear: "We need to build back better, we need to be more innovative and we need to move quickly," said Iraola.
"Meaningful youth engagement has to be mainstreamed across environmental governance," said Christianne Zakour, a representative from UNEP's Major Group for Children and Youth (MGCY), "Children and youth are not just your social media retweets or ornaments to tick the box – it is a generation that needs to be empowered."
GEO-6 for Youth was due to be released in March 2020 but was delayed due to the pandemic. Much of what was written has since been reinforced by COVID-19, said Iraola.
"We suggested working from home before COVID-19 as a way to cut emissions," she said. "We didn't change the core messages of the report, COVID-19 just highlighted and reinforced them. They are more relevant and relatable now."
The authors of GEO-6 for Youth hope some of the lessons learnt during COVID-19 can be transplanted into the fight against climate change.
"COVID-19 has shown how quickly we can implement change when we need to, we need to bring this same urgency to the environment," Iraola said.
"The future is now. We, as youth, face these environmental problems daily," said Bhargava.
"The talk used to be hypothetical, but now we can't ignore the challenges, it's no longer hypothetical but very real."
Below are some insights from young people who participated in the event:
"As protectors of Planet Earth, we the youth call for safe spaces and enabling platforms where we can continue to play meaningful roles as advocates in shaping the future we want." – John Aggrey, Ghana.
"Youth are playing a catalytic role at local to global level, driving for climate action. We call for youth-friendly and inclusive policies which better capture and nurture our roles as positive agents of change. We should be better recognized, promoted and supported." – Kudzanai Chimhanda, Zimbabwe.
"In regard to environmental stewardship, youth community organisers have done great work over the last several years. Youth are not just the leaders of tomorrow, but they are also the leaders of today." Rohan Arora, United States.
In the textile industry, old is increasingly becoming new
A clothing company in the Philippines that uses scrap material to make shoes. A technology startup in Ireland that allows strangers to swap little-used clothes. And a fashion house in Brazil that produces zero waste and repurposes old clothes into new ones.
These are three of a growing number of companies that are bucking an environmentally destructive trend towards fast fashion.
The textile industry, say observers, has long been primed for a circular makeover.
Amid rapacious demand for cheap, on-trend clothing, it has become a major driver of climate change: some sources say that the textile sector accounts for about 8 per cent of the world's greenhouse gas emissions. Producing one kilogram of textiles also uses over half a kilogram of chemicals, and consumes huge quantities of fresh water.
"The fashion industry has long been criticized for the impact it has on the environment," said Elisa Tonda, Head of Consumption and Production Unit at the United Nations Environment Programme (UNEP). "Much of that criticism is justified. But at the same time, there is a lot of innovation happening right now that bodes well for the future."
Tonda made the comments ahead of the United Nations Environment Assembly (UNEA), where some discussions focused on what's known as the circular economy, that prizes reusing things – from beverage bottles to camisoles – instead of throwing them away.
UNEA will also see the launch of a Global Alliance on Circular Economy and Resource Efficiency, established by UNEP, the European Commission and the United Nations Industrial Development Organization (UNIDO). The alliance builds on existing regional initiatives (such as the African Circular Economy Alliance) to speed up transition to a global circular economy through more efficient, equitable use of resources. It also promotes sustainable consumption, production and industrialization.
A good time for change
The economic recovery from COVID-19 offers a rare opportunity to dramatically shift the trajectory of many industries, including textiles.
"Tying financial stimulus packages to actions that align with the Sustainable Development Goals and the Paris Agreement will lock in long-term resource efficiency and decouple economic growth from environmental degradation," said Archana Datta, a Project Coordinator for India, at the SWITCH-Asia initiative, which promotes sustainable production and consumption.
Circularity and sustainability also make economic sense for businesses, data suggests. Even before Covid-19, just 60 per cent of garments were sold at full price, creating billions of dollars of lost revenues. Smart product design has the potential to eliminate production waste and reduce pollution across the processing phase, helping businesses save money.
Circularity would also be good for the climate. Switching to more circular business models, including fashion rentals, re-commerce, repair and refurbishment, could help the industry cut around 143 million tonnes of greenhouse gas emissions in 2030.
A green recovery
A UNEP study recently found that in order to make the fashion industry more sustainable, there needs to be stronger "governance" of the sector, more financing for planet-friendly innovations and a concerted effort to change the consumption habits of consumers.
Several promising initiatives are already helping with the latter. Through a smartphone app, Ireland-based Nuw allows users to swap rarely worn clothes instead of tossing them away. In the Philippines, apparel company Phinix collects waste textiles and transforms them into footwear and bags. Their products have just 10 per cent of the carbon footprint of regular apparel. Finally, by upcycling and avoiding plastic packaging, among other things, Brazil fashion house Refazenda has eliminated its solid waste.
UNEP is creating a roadmap to help other textile companies follow the lead of those businesses. Set to be released in June 2021, it will showcase concrete actions that textile companies can adopt to green their business.