From being proclaimed dead on multiple occasions to the actual confirmation of his death by the Islamic State, the life of Abu Bakr al-Baghdadi has been shrouded in mystery in both life and death. Rising from extremely ordinary ranks, the self proclaimed caliph had made immense progress in causing a wave of violence and threatening the security of superpowers like the US for a while now. However this all changed as Donald Trump announced the success of a US raid conducted in northwest Syria on the 26th of October, 2019. This announcement soon raised questions on the future of the Islamic State and the announcement of the new Caliph.
Abu Bakr al- Baghdadi, parted ways from Al-Qaeda in 2013 and declared a Caliphate and himself as the Caliph. His main aim being, to consolidate the Muslims around the world in the name of Islam and form an Islamic State. Baghdadi, who had been particularly careful about making public appearances was seen in the pulpit of a mosque in Mosul on July 5, 2014. In a 21 minute long video which was made public, Baghdadi is seen speaking in Arabic and states that "the establishment of a Caliphate is an obligation." However, he also claims his righteousness by saying that "I am not better than you or more virtuous than you,". He further adds, "If you see me on the right path, help me. If you see me on the wrong path, advise me and halt me. And obey me as far as I obey God."
These appealing sermons of Baghdadi, showcase only a part of his personality. ISIS under his rule has been infamous for subscribing to violence and is considered one of the most brutal in the world. The confirmation of his death along with the death of the potential future heir, was made public by ISIS via an audio tape on 31st of October. The audio release was made by the organization's central media arm , al-Furqan Foundation. Moreover the announcement was made by a new spokesperson who identified himself as Abu Hamza al-Qureshi, and warned the US government against rejoicing over this victory. The proclamation of the new caliph, Abu Ibrahim al-Hashimi al-Qureshi was also made along with the news of the death of a previous spokesman of the organization Abu Hassan al-Muhajir. These corroborations on part of the organization has raised questions about the dwindling future of the so called Islamic State.
Implications of the loss of a leader
Financial struggles
So far ISIS, has enjoyed an estimate of 800 million dollars of annual income from multiple sources. Majority of its income was a result of extortion and exploitation of people living under their rule. The rest came from illegal oil trade, kidnappings, and lootings. A great portion of the funds was also facilitated by foreign donors and illicit activities on the dark web. However, after the considerable loss of territory due to a series of US raids carried out in Syria and Iraq, a sizeable amount of damage has been done to the institution's economy. In spite of losing 98% of its territory ISIS still seems pretty confident with its financial reserves. Till the time the organization gets hold of its previous territories it would be largely dependent on its foreign donors and illegal trafficking networks. Foreign donors, usually use the hawala system to transfer money into the ISIS bank account. In light of ISIS's present circumstances, and bearing in mind the rising number of sympathizers, these kind of commiserate funding are probably to rise.
A New leader
Until Baghdadi's reign, he was the sole authoritative figurehead of the organization. Even though he was aided by a Shura (consultative) council, the appointment process of the council was usually his doing. This made him an unchecked figurehead who was in charge of sanctioning any kind of decision. Close associates of the organization were directed by him, however his command on overseas affiliates remains unclear. The death of Baghdadi has clearly created a major power vacuum in the administration of the system. The Shura council, even though the second most powerful entity, still was largely dependent on its leader for any decision- making process. It would be especially rare if the organization is able to find a leader as influential as Baghdadi. In the absence of which, internal skirmishes for assimilating power is absolutely possible. Barely any information is available about, the new leader, Abu Ibrahim al-Hashimi al-Qureshi, except that he traces his lineage to one of the primary tribes of prophet Muhammad. This however is not enough to determine one's headship qualities, and taking into account, ISIS's dire straits, it is desperately in need of a capable commander.
Increased social media influence
As a relatively new terrorist organization, that took roots in 2006, ISIS (Islamic State of Iraq and Syria) has not been unaware of the influence of social media and cyberspace. Social media has been exploited to a great extent and has been a great aid in propagating the Jihadist ideology. However, after the death of its leader probabilities of ISIS making an extensive appearance on social media sites have increased. The organization makes use of a psycho-cyber approach that has two advantages- reaching a larger audience and manipulating minds in a lucrative way.
Ever since the news of Baghdadi's death was made public, the internet has experienced a mixed reaction to the situation. As many were busy applauding the US government for taking such a bold step against terrorism, there were many others who swore their allegiance to Jihad. Pro-ISIS ideology has also surged, especially on social media sites such as Telegram (one of the primary sites used by ISIS). With the loss of a Caliph, posts swelling with sentiments have come forward, that vow to keep fighting in the name of Jihad, irrespective of a Caliph.
Apart from the crafty use of cyberspace, ISIS has also made use of language as a medium of publicity. Dabiq the English magazine that is published by the organization aims at making the Jihadi ideology open to all. The use of Arabic in the posts, tweets and other such documents creates the effect of being closer to the agenda and the teachings of Quran. Videos released by the organization too feature in multiple languages thereby radicalizing a larger group.
Ever since Baghdadi's death, there have been more than a thousand tweets and retweets on pro-ISIS ideas on Twitter. Even though Twitter has worked tirelessly to take down these accounts, there are always a few that spring back up. The best way to garner more support and appear in most pages is by using hashtags. ISIS has exploited this possibility too and posts pictures with multiple hashtags so as to increase their visibility in the cyber domain.
ISIS's social media strategy includes- recruiting sympathizers, subverting its opponents, reaching a larger audience, influencing the public with their propaganda. After the loss of its leader, ISIS is making use of the internet to the best of its abilities to keep its supporters united as well as enlist more individuals to the cause, in order to make an impactful comeback.
Retaliatory attacks
The terror of Islamic State does not simply end with the death of Baghdadi. Nations worldwide have feared being attacked by the institution and have also openly shared their concerns regarding the matter. The United States and the EU (European Union), both have increased vigilance in their security forces, fearing retaliation from the organization.
However, in order to form a structured revenge plan, the ISIS needs to have sufficient means to do so. After the loss of territory in Iraq and Syria, the followers of the group have been scattered along the region. Not to mention having a considerable amount of supporters from Malaysia, Philippines, Indonesia and Pakistan. Yet, the lack of a consolidated leadership limits the chances of a large scale attack. Speculations about lone wolf attacks have been made, however none of such cases have been reported so far.
The simple aim of organizing such an attack can however lead to a greater solidarity among its supporters. Collusions among lone wolves or individual entities and local terrorist organizations are most likely to occur, yet the extent of a major retaliation would require a lot of time. Resources and funding are also areas to look into, and given the current weak stance of the Islamic State, seeking vengeance is still a long way to go.
However, ISIS is a determined group and most likely will rise again. The loss of territory along with the loss of its most influential leaders has tarnished its reputation. Meaning that in the long run, the organization would definitely want to rebuild its empire, the question is how?
Regaining lost glory- in search of the new Caliphate
Ever since its inception, Iraq and Syria have been the main strongholds for ISIS. This was primarily due to the fact that ISIS rose as a segment of Al-Qaeda which was established in the region. After Baghdadi's revolt against the functioning's of Al-Qaeda he founded his Caliphate in Iraq and Syria. Baghdadi who was an Iraqi national himself was well informed about the region and had good knowledge of the local affiliates who would be willing to join him. The political turmoil in the region, also served in providing the organization with a conducive environment to grow. Hence, Iraq and Syria became one of the most prized locations for the organization. However, this all changed as the Caliphate kept losing its territory at the hands of multiple entities. Even today, the US Homeland Security Forces are keeping the sleeper cells of the organization on a run. This however doesn't answer the question to the recent power vacuum that has been created in the region as well as in the organization and in all likelihood, the organization will venture out to seek better avenues.
Southeast Asia
After the announcement of Baghdadi's death, European nations were not the only ones to express their concerns about the possibility of retaliatory attacks. Officials from Southeast Asian countries such as the Philippines, Malaysia, and Indonesia have also been perturbed by the returning of attackers, given the dominant presence of ISIS in the region. Over the past few years Southeast Asian authorities have seen a rise in the number of individuals who choose to migrate to Iraq and Syria in order to fight for the organization. The region is constantly threatened by the increasing influence of the group and the escalating numbers of sympathizers it has managed to gain over a short period of time. Thus making it highly incorrect to limit the identity of the Islamic State to Iraq and Syria alone.
ISIS as an organization, currently faces a power vacuum in its system. This can only result in the formation of new affiliates in the region or an increasing probability of a brand new terrorist organization taking form from the remaining shambles of ISIS. The death of Baghdadi would hence be used as a tactical measure to gain more supporters in the region as well as to create a wave of radicalization in Southeast Asia. However, there are multiple challenges that the organization itself needs to address before starting to rebuild its empire.
The nations in the pacific that are highly affected by ISIS are namely- Indonesia, Philippines, and Malaysia. The paper shall take a brief look at the recent terrorist activities in each of the countries and speculate on the possibilities of an emerging Islamic State.
Malaysia
In 2016, the nation experienced one of its first terrorist attacks caused by the ISIS. According to reports it was the first successful attack that the organization had managed to conduct in the country. A grenade attack was carried out in a nightclub, located in Puchong in Selangor state. Eight Malaysians and one Chinese were injured. Irrespective of the magnitude of the attack, the authorities nabbed two Malaysians who were affiliated with the Islamic State.
This is not the only case of radicalization that has been experienced in the nation. In July of 2019, the Counter Terrorism division of Malaysia allegedly caught hold of – 12 Indonesians, 3 Malaysians and one Indian on charges of plotting attacks against unnamed politicians and non- Muslims. On interrogation , the accused were found guilty of spreading the Salfi Jihadist teachings and recruiting members for the ISIS, through social media. As per interrogation reports, the suspects were aged between 22 and 36 and were heavily involved in enlisting new members for the Islamic State from Indonesia and Malaysia, and also planned on launching attacks after the recruitment procedure was completed. They have also been associated in channeling funds for the Maute terrorist group based in the Philippines.
If one were to simply take a look at the Movida club attacks, one would realize how the roots of terror have slowly penetrated into the fabric of Malaysian society. Muhammad Wanndy Mohamed Jedi, was a Malaysian national moved to Syria in order to join the ISIS. Since then he has been listed as one of the top recruiters and handles nearly all social media sites in the region. He was in charge of setting up nearly 100 WhatsApp groups which were all managed by Syrian social media hackers. The participants of these WhatsApp groups were usually college and university students from across the nation. Muhammad Wanndy who was responsible for setting up numerous sleeper cells in Malaysia, passed away in 2017 in a drone attack in Syria. One of the cells being the 'Black Crow' or Gagak Hitam. This was a well networked group that consisted of citizens from all walks of life, who secretly took orders from Wanndy. The Black Crow was simply an example of one of the many sleeper cells in the area, that continuously conspired against the government.
Apart from the presence of underground cells, terrorist organizations such as the Katibah Nusantara (Islamic State's Malay Archipelago Combat Unit) have been pretty active in the region. In spite of being active even before the formation of the Islamic State, the group pledged its allegiance to ISIS in 2013. Since then it has utilized the Malay speaking population as an asset to promulgate their agenda. By using language as a medium, the group has successfully managed to create a better solidarity among members as well as found ways to enlist new comrades on similar grounds. One of the other benefits of encouraging Malay as a language of communication, is to reach a larger sects of Malaysian and Indonesian Sunni Muslims. Releasing videos and articles in the native language only makes its impact on the cyberspace stronger.
Katibah Nusantara is not the only organization that sympathizes with the cause of the Islamic State. The seeds of the notions encouraging the Islamic State had been long implanted in Malaysia by one of the most notorious terrorist organizations in the region KMM (Kumpulan Mujahidin Malaysia). If one were to take a look at the ideological formulations of both KMM and the ISIS, one could easily recognize the similarities. Both the institutions vouch for transnational terrorism and aim at forming a global Islamic State. With the promotion of such identical objectives KMM could be called as the precursor of ISIS in the region. With the recent demise of Baghdadi, these sentiments are only being fueled as more and more recruits willingly sympathize with the cause.
Malaysia which enjoys a prime location in the Pacific, has to be extensively careful regarding its maritime security, in light of the rising terror groups. In the recent past, Malaysia has been accused of smuggling in illegal weapons. However, officials have denied any such claims.
Malaysia, along with its neighboring nations Indonesia and Philippines appears to be the perfect breeding ground for terrorist activities. With 61.3% of the population being predominantly Muslim, it is easy to influence the public with radical ideas in the name of jihad. A majority of the pro-ISIS sympathizers, willingly went to Iraq and Syria to become a part of the larger jihadi movement. However after the destruction of the caliphate, the returnees from the Middle East pose a greater threat to the national security, as they serve as a catalyst to instigate more extremist propaganda in the region.
Indonesia
In 2013, when ISIS split from Al-Qaeda, terrorist organizations worldwide were forced to pick sides. Especially the ones based in Southeast Asia. One of such groups that pledged its loyalty to ISIS was Jamaah Ansharut Daulah (JAD) An organization that has been wrecking havoc in the region by inspiring families to participate in suicide bombings, across the nation. One of such cases occurred a year ago in Surabaya when a family of six carried out a deadly suicide bomb attack in a church. What appeared to be a simple countryside family, was actually being radicalized by joint group for Islamic studies on a weekly basis. According to investigators, there were multiple families that met every Sunday to preach about Islam and in turn presented extremist views on the subject. The family which included a daughter of nine, were held responsible for carrying out the attack in a church, which injured many. A total of three such families were held accountable, and in all probability one of the families had recently returned from Syria. A similar attack took place at a police headquarters, in the same region. The attack was carried out by a family of five.
All these families bear their allegiance or have been impacted by the teachings of Jamaah Ansharut Daulah (JAD), the organization too confirms its strategy of radicalizing families in the name of jihad. However, JAD is as recent as ISIS. Both the organizations were formed around the same time and ever since then JAD has looked up to ISIS for training and financial aid. JAD is composed of nearly two dozen extremist groups that pledge its allegiance to ISIS. However, there have been disputes among two Indonesian ISIL militants based in Syria namely – Bahrumsyah, aka Abu Ibrahim [Abu Jandal] and Bahrun Naim regarding the control over the pacific rim. As per intelligence sources Bahrumsyah has been made in charge of Katibah Nusantara, which is operational from Malaysia. Whereas Bahrun Naim had taken charge of JAD. Bahrun Naim, himself had an extremely impressive background. From being a student of informatics engineering to being in charge of one of the most dangerous terrorist organizations. He is the mastermind who introduced bitcoin technology and the basics of artificial intelligence to ISIS. However, after his death in 2018 in a US air strike, the leadership of JAD has been under Aman Abdurrahman, who is currently in Indonesian custody, yet remains influential.
Apart from JAD, Jamaah Ansharut Tauhid (JAT) is also equally powerful in radicalizing entities and promoting lone wolf attacks in the region. Both these organizations work hand in hand and also enjoy the support of well networked group of terrorist organizations from the neighboring countries of Malaysia and the Philippines.
Indonesia has a 99% Sunni Muslim population. The remaining minorities are under constant threat from these extremist entities that usually attack government properties and Christian or western places of importance within the nation. Over the past 5 years, Indonesia has experienced a surge in terrorist activities as more of its youth is being radicalized by the use of social media. The arsonist masterminds, very intelligently hack into the social media networks that eventually do the damage. The local madrasas, or Islamic study centers are considered to be breeding grounds for such extremism. In the Surabaya case which was mentioned above, families as a unit are being used as agents of terror. This includes using women and children alike. In 2017, a women was sentenced to seven and a half years of prison, after having plotted to carry out a suicide bombing outside the presidential palace. It was the first time that a woman had been arrested for such a crime.
One of the most damaging ways in which the organization has chosen to break the structure of Indonesia is by attacking the governments. In May 2019, right before the declaration of the presidential election, the police forces nabbed eight ISIS inspired militants who planned to stage a suicide bomb attack, during the announcement of the results. Most of these members have been migrants from Syria and Iraq, who were inspired by the idea of fighting for their Middle Eastern brothers and sisters. However, with the downfall of the Caliphate and the loss of their most prominent leader, in all likelihood, they will be equally inspired to create a new Islamic state in their very homeland.
Philippines
It would be foolish to consider that the mission of Islamic State to conquer land is only limited to Iraq and Syria. In 2017, the city of Marawi experienced something similar to what the people in Mosul would have experienced under the ISIS. The siege of Marawi is one of the best examples of the increasing power of terrorist organizations in the Philippines. In a duration of a 5 month long siege, which resulted in the loss of lives as well as property the city was completely left in ruins. The massive destruction was the work on two highly active terrorist organizations of the region – Abu Sayyaf and the Maute group, both of which have pledged their allegiance to ISIS. The ruined walls of the remaining buildings were covered with paintings and marks that read- "I love ISIS".
As the city and the people still recover, the terrorist groups do not seem to rest. Two years after the incident, a case of suicide bomb attack rises up in January of 2019. A Roman Catholic Cathedral in Jolo, Mindanao island suffered two explosions after a couple of suicide bombers unleashed the attack. This time the militants were affiliated with Abu Sayyaf group. Soon after the attack, an illustration was made public. In which the President of the Philippines Rodrigo Duterte was seen kneeling down on a pile of skulls while a militant held a knife at his neck, this picture was captioned- "The fighting has just begun". As if the horrors of bombings and large scale destruction weren't enough, the group is also psychologically affecting the public's notions of safety. The illustration made the general citizens question their security at the hands of the state, a tactic used to sow seeds of suspicion in order to breakdown the government.
Considering all the recent attacks, the name of one terrorist group repeatedly resurfaces- Abu Sayyaf group (ASG). However, this organization is not the only culprit. Other terrorist groups such as the Maute group are also equally to blame. But these groups used to be a part of a larger organization called the MNLF ( Moro National Liberation Front ), that used to be closely associated with Al-Qaeda and the Jemaah Islamiyah (JI). After being exceptionally active in the 1990's and the 2000's, the group eventually fizzled out due to internal disputes. Its last known attack was reported to be in 2017, ever since which it has remained relatively dormant. The group used a form of collective leadership and vouches for the formation of a separate Muslim nation or state called as the Bangsamoro, as the group is presided over by the Moro community. Moros are followers of Islam, yet some of their practices differ from the other religious sects, hence making them a separate ethnic group. It wasn't clear wheatear MNLF agreed with the ideologies of ISIS. The group had also changed its name to MILF (MoroIslamic liberation front) and had ties with other terror groups in the region. Both MNLF and MILF were primarily located in the island of Mindanao in southern Philippines.
The other terror groups include Abu Sayyaf group (ASG), which is notorious for carrying out kidnappings in the area. Yet in the recent past. The group has advanced enough to carry out suicide bombings and attacks in the island of Mindanao. ASG lost one of its most prominent leaders Isnilon Hapilon, during the siege of Marawi. Isnilon Hapilon began his occupation as a jihadi terrorist under MNLF. Later on he aided in forming the ASG which predominantly consisted of tausug filipo Muslims, unlike the moros. He was one of the first in 2014 to pledge his alligence to al-Baghdadi, and eventually rose in the ranks to manage the jihadist movements in the pacific rim. After the death of Hapilon, Hatib Hajan Sawadjaan has taken over the command. However, due to some differences within the group, ASG has two separate factions- one of which is based in Jolo and the other in Basilan. The faction in Basilan has pledged its allegiance to ISIS, but the one in Jolo has yet to make any definitive statement. This makes the linking of the attacks to either of the ASG groups a tough task.
Along with ASG, the other crucial terrorist group that works in the same area is the Maute group. The group has rather disillusioned beginnings, and it is unclear as to what triggered the radicalization among its key founders, yet the Mautes played an essential role in the Marawi siege. The group's key founders – Omar and Abdullah Maute belonged to influential and well- off families in the town of Buting. During its initial stages they closely worked with the MILF, but soon disbanded and started to associate themselves with other groups in the region, one of them being the ASG. In May of 2017, Mautes took over Marawi and started their bloody regime, executing and looting people. The masterminds of the Marawi siege were Omar and Abdullah Maute, who were allegedly killed during the five month long blockade. However, there have been speculations that the prime person behind the scenes is Farhana Maute, which makes sense as the Mautes belong to a matriarchal tribe. Ever since the Marawi siege, the Mautes have been working closely with the ASG. Both the groups are notorious for kidnapping foreign nationals, mostly Indonesians and holding them for ransom.
The terrorist groups in Philippines were divided on the lines of ethnicity at the start of the decade. However, with the split of Al-Qaeda and ISIS, most organizations in the region have come together in the name of Islam, with a common goal of setting up their own caliphate. As the nation is chiefly Roman Catholic, the 5.6% of the Muslim in the region consider the government to be biased towards Christians. This instigates the terrorist groups furthermore as they repeatedly attempt to take down the "Christian" governance. The main concentration of the Muslim population lies in southern Philippines, which is geographically closer to the archipelagos of Indonesia. This close proximity of the nations and the heavy transnational involvement of terrorist groups in the region pose a major security threat.
Southeast Asia the next Caliphate?
As the command of the Caliphate dwindles in the Middle East, there can be seen a Suring sympathy in Southeast Asia. Currently ISIS exists in the form of sleeper cells in Iraq and Syria, that to face a hard time due to the counter terrorism measures taken by the government of the region. However, a Caliphate is not legitimized without a territory, the one that the organization has recently lost. Keeping in mind the siege of Marawi in Philippines , the possibility of a new Caliphate arising in southeast Asia cannot be denied. The primary nations that have been associated with the functioning of the Islamic State are Philippines, Malaysia and Indonesia. Recent cases have also highlighted the rising numbers of Singaporean civilians who are being inspired by the same cause. Its is vital to keep in mind that these nations are an accumulation of archipelagoes that can be easily captured. If the current terrorist factions in the region were to unite and capture even one of these islands, a new Caliphate could be easily established. Given its prime location in the Pacific, the area receives the maximum traffic in terms of trade. Disrupting healthy trade between nations, in order to serve as a means of income for the organization through piracy and abduction is possible. If in all probability one of the islands in the region were to be the next Caliphate, then weapons supply would become a cheaper alternative for the Islamic State, as well as receiving FTFs (foreign terrorist fighters) via the sea route.
However, capturing an island and declaring it as the Islamic State is not enough. Precautionary measures are to be kept in mind. An island is a small piece of land. In such a case, a mere annihilation of an island would mean the end of the Islamic State. This move would then only work in favor of global peace.
However, the chances of such a scenario manifesting would require to many factors to be taken into consideration. One of them being the assimilation of all the terror groups and lone wolves in the region and creating a strong leadership which is capable of doing so. Within a week of al-Baghdadi's death, the organization announced its next leader- Abu Ibrahim al-Hashimi al-Qureshi. As is custom, the caliph should belong to one of the families that were close to Prophet Mohamed. Little is known about Abu Ibrahim al-Hashimi al-Qureshi, and little is known about his leadership qualities. So far, it hasn't been established whether he is a namesake or an actual figurehead with powers of governance. Thus it is not difficult to imagine that there could be internal power struggles within the ISIS. In such a case, the probability of a competent leadership that consolidates the southeast Asian groups seems bleak.
But in such dire straits, would ISIS be joined by its old friend al-Qaeda? In all probability no. Both al-queada and ISIS currently face a power vacuum in their structure. However, in no way would al-Qaeda be willing to join ISIS. Post the announcement of Baghdadi's death, it was reported that al-Qaeda celebrated the event. According to sources, the loss of such a wanted terrorists was no loss to them at all. Not to mention that the statement made by Ayman al-Zawahiri, in 16 minute long video that was posted post the split of both the organizations, clearly emphasized that Baghdadi was no longer welcome. The dislike towards Baghdadi has still been maintained and is often reflected in the hostility that the splinter groups maintain towards each other. In contrast, this does not lessen the probability of a brand new terrorist organization emerging in southeast Asia. The terrorist groups that used to work on the lines of differences and for separate causes, have now been acting under a single banner of the Islamic State. If such a thing were to occur, the effects would be equally disastrous.
Conclusion
Witnessing the sway that the IS has over its Southeast Asian counterparts, it would be incorrect to limit the location of the Islamic state simply to Iraq and Syria. Speculating on the possibility of a new Caliphate in Philippines, Malaysian and Indonesia does not seem far from reality. In light of the recent events, there has been a sizeable growth in the number of sympathizers of the IS. The Islamic State too, will not leave no stone unturned to regain its lost glory. This includes exploiting social media posts and financing and inspiring lone wolf attacks throughout the region. When even civilians are being radicalized and used as mediums of terror, it becomes tricky for the counter- terrorism forces to deal with them. Transnational terrorism has become a real thing and the threat is real. The question is how and who puts an end to it?
Security of nuclear materials in India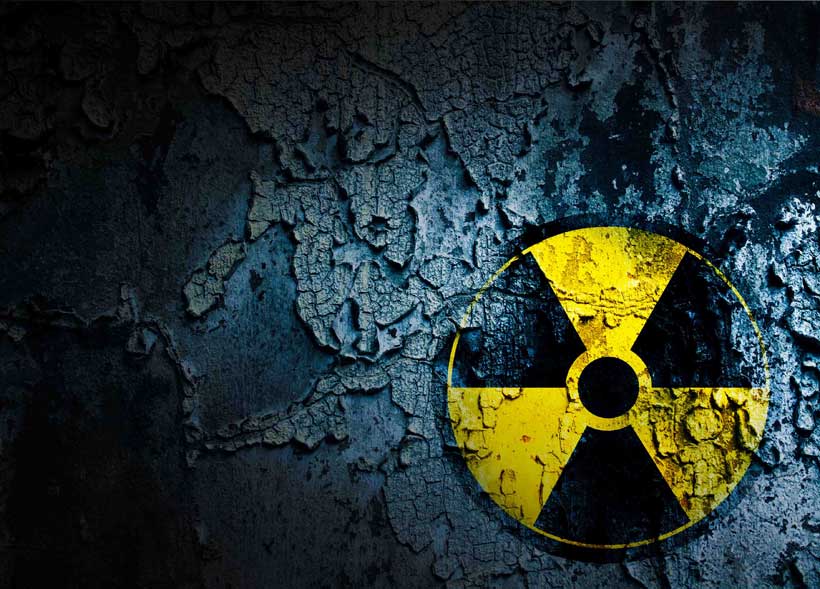 The author is of the view that nuclear security is lax in India. More so, because of the 123 Agreement and sprawling nuclear installations in several states. The thieves and scrap dealers even dare to advertise online sale of radioactive uranium. India itself has reported several incidents of nuclear thefts to the international bodies. The author wonders why India's security lapses remain out of international focus. Views expressed are personal.
Amid raging pandemic in the southern Indian state of Maharashtra, the anti-terrorism squad arrested (May 6, 20210) two persons (Jagar Jayesh Pandya and Abu Tahir Afzal hussain Choudhry) for attempting to sell seven kilograms of highly-radioactive muranium for offered price of about Rs. 21 crore. The "gentlemen" had uncannily advertised the proposed sale online.. As such, the authorities initially dismissed the advertisement as just another hoax. They routinely detained the "sellers-to-be" and forwarded a sample of their ware to the Bhabha Atomic Research Centre. They were shocked when the centre reported that "the material was natural uranium". As such the squad was compelled to book the duo under India's Atomic Energy Act, 1962 at Nagpur police station (Explained: ATS seizes 7 kg uranium worth Rs. 21 crore from a scrap dealer…Indian Express May 7, 2021).
Not a unique incident
The event, though shocking, is is not one of its kind. Earlier, in 2016 also, two persons were arrested by Thane (Maharashtra) police while they were trying to sell eight to nine kilograms of depleted uranium for Rs. 24 crore. It is surmised that sale of uranium by scrap dealers in India is common. But, such events rarely come in limelight. According to Anil Kakodar, former chairman of the Atomic Energy Commission, `Factories using uranium as a counterweight in their machines are mandated to contact the Atomic Energy agencies and return uranium to them. They however resort to short cuts and sell the entire machine with uranium in scrap'.
India media scarcely report such incidents. However, Indian government sometimes reports such incidents to the International Atomic Energy Agency (IAEA) to meet disclosure requirements. According to international media reports (February 25, 2004), India reported 25 cases of "missing" or "stolen" radio-active material from its labs to the IAEA. Fifty-two per cent of the cases were attributed to "theft" and 48% to the "missing mystery". India claimed to have recovered lost material in twelve of total 25 cases. It however admitted that 13 remaining cases remained mysterious.
India's reports such incidents to the IAEA to portray itself as a "responsible state". It is hard to believe that radio-active material could be stolen from nuclear labs without operators' connivance.
Nine computers, belonging to India's Defence Research and Development Organisation establishment at Metcalfe House, New Delhi, were stolen. India communicated 25 cases of 'stolen or missing' uranium to the IAEA. In different incidents, uranium in varying forms and quantities continue to be recovered from scrap dealers and others by Indian authorities. The recoveries include fifty-seven pounds of uranium in rod form, eight kilograms in granular form, two hundred grams in semi-processed form, besides twenty-five kilograms in radioactive form, stolen from the Bibi Cancer Hospital.
Too, the 'thieves' stole three cobalt switches, worth Rs. 1.5 million, from Tata Steel Company laboratory at Jamshedpur (Jharkhand). A shipment of beryllium (worth $24 million), was caught in Vilnius, on its way to North Korea. Taiwanese authorities had intercepted a ship carrying dual-use aluminum oxide from India to North Korea. A New Jersey-based Indian engineer Sitaram Ravi Mahidevan was indicted for having bypassed US export procedures to send blue-prints of solenoid-operated valves to North Korea.
We know that the Taiwanese authorities had intercepted a ship, carrying dual-use aluminum oxide from India to North Korea. The oxide is an essential ingredient of rocket casings and is, as such, prohibited for export to "rogue" countries.
Pakistan bashing
Despite recurrent incidents of theft of uranium or other sensitive material from indiandian nuclear labs, the IAEA never initiated a thorough probe into lax security environment in government and private nuclear labs in india. However, the international media has a penchant for creating furore over uncorroborated nuclear lapses in Pakistan. The Time magazine article 'Merchant of Menace', had reported that some uranium hexafluoride cylinders were missing from the Kahuta Research Laboratories. Pakistan' then information minister and foreign-office spokesman had both refuted the allegation. Masood Khan (foreign office) told reporters, `The story is a rehash of several past stories'.
Similarly, Professor Shaun Gregory in his report 'The Security of Nuclear Weapons' contends that those guarding about 120 nuclear-weapon sites, mostly in northern and western parts of Pakistan, have fragmented loyalties. As such, they are an easy prey to religious extremists.
Frederick W. Kagan and Michael O'Hanlon, also draw a gloomy portrait of the situation in Pakistan. In their article, published in The New York Times, dated November 18, 2007, they predicted that extremists would take over, if rule of law collapses in Pakistan. Those sympathetic with the Taliban and al-Qaeda may convert Pakistan into a state sponsor of terrorism. They pointed to Osama bin Laden's meeting with Sultan Bashiruddin Mahmood and Chaudhry Abdul Majeed, former engineers of Pakistan's Atomic Energy Commission (having no bomb-making acumen).
They claimed that U.S. military experts and intelligence officials had explored strategies for securing Pakistan's nuclear assets. One option was to isolate the country's nuclear bunkers. Doing so would require saturating the area, surrounding the bunkers, with tens of thousands of high-powered mines, dropped from air, packed with anti-tank and anti-personnel munitions. The panacea, suggested by them, was that Pakistan's nuclear material should be seized and stashed in some "safe" place like New Mexico.
Rebuttal
The fact is that the pilloried Pakistani engineers had no knowledge of weaponisation ("When the safest is not safe enough," The Defence Journal -Pakistan), pages 61-63). The critics mysteriously failed to mention that Pakistan is a party to the UN Convention on the Physical Protection of Nuclear Materials. The steps taken by Pakistan to protect its nuclear materials and installations conform to international standards. The National Command Authority, created on February 2, 2000, has made fail-safe arrangements to control development and deployment of strategic nuclear forces. Pakistan's nuclear regulatory authority had taken necessary steps for safety, security, and accountability of Pakistan's nuclear weapons, facilities, and materials even before 9/11 incident. These controls include functional equivalent of the two-man rule and permissive action links (PALs). The indigenously-developed PALs are bulwarks against inadvertent loss of control, or accidental use of weapons. So far, there has been no security lapse in any of Pakistan's nuclear establishments.
Abdul Mannan, in his paper titled "Preventing Nuclear Terrorism in Pakistan: Sabotage of a Spent Fuel Cask or a Commercial Irradiation Source in Transport", has analysed various ways in which acts of nuclear terrorism could occur in Pakistan (quoted in "Pakistan's Nuclear Future: Worries beyond War"). He has fairly reviewed Pakistan's vulnerability to nuclear terrorism through hypothetical case studies. He concludes that the threat of nuclear terrorism in Pakistan is a figment of imagination, rather than a real possibility.
There are millions of radioactive sources used worldwide in various applications. Only a few thousand sources, including Co-60, Cs-137, Ir-192, Sr-90, Am-241, Cf-252, Pu-238, and RA-226 are considered a security risk. The Pakistan Nuclear Regulatory Authority (PNRA) has enforced a mechanism of strict measures for administrative and engineering control over radioactive sources from cradle to grave. It conducts periodic inspections and physical verifications to ensure security of the sources. The Authority has initiated a Five-Year National Nuclear-Safety-and-Security-Action Plan to establish a more robust nuclear-security regime. It has established a training centre and an emergency-coordination centre, besides deploying radiation-detection-equipment at each point of nuclear-material entry in Pakistan, supplemented by vehicle/pedestrian portal monitoring equipment where needed.
Fixed detectors have been installed at airports, besides carrying out random inspection of personnel luggage. All nuclear materials are under strict regulatory control right from import until their disposal.
Concluding remarks
Nuclear controls in India and the USA are not more stringent than Pakistan's. It is not understood why the media does not deflect their attention to the fragile nuclear-security environment in India. It is unfortunate that the purblind critics fail to see the gnawing voids in India's nuclear security.
The 'research work' by well-known scholars reflects visceral hatred against Pakistan. The findings in fresh 'magnum opuses' are a re-hash or amalgam of the presumptions and pretensions in earlier-published 'studies'. It is time that the West deflected its attention to India where movements of nuclear materials, under the 123 expansion plan, are taking place between nuclear-power plants sprawling across different states.
Above all, will the international media and the IAEA look into open market uranium sales in India.
Biological warfare: A global security threat
Biological warfare is not a new concept in arena of international politics as it has been used as a tool to sabotage enemy in previous centuries. Biological weapons are a sub-category of Weapons of Mass destruction (WMDs) in which there is a deliberate use of micro-organisms like pathogens and toxins to cause disease or death in humans, livestock and yields.Form its usage in 14th century by Mongols to its usage by imperial Japan during 1930s-40s against Chinese, it has always been a threat to global security. The evolution of bio-weapons can be broadly categorized into four phases; first phase includes the post WWII developments with the evident use of chlorine and phosgene in Ypres.The second phase was marked by the use of nerve agents like tabun, cholinesterase inhibitor and anthrax and plague bombs. The initiation of third phase was marked by the use of biological weapons in Vietnam war during 1970s where deadly agents like Agent orange were used. 4th and last phase include the time of biological and technological revolution where genetic engineering techniques were at their peak. Traditionally they have been used in wartime in order to defeat enemy but with the emergence of violent non-state actors, bioterrorism is another potential threat to the security of states. There are certain goals that are associated with the use of biological weapons. Firstly, it is purposed to hit to economy of the targeted country, breaking down government authority and have a psychological effect on masses of the targeted population. It is also a kind of psychological warfare as it may hit a smaller number of people but leaves impact on wider audience through intimidation and spreading fear. It also creates natural circumstances under which a population is induced with disease without revealing the actual perpetrator.
With the advancement in genetic engineering techniques more lethal biological weapons are being produced everyday around the world. Countries which are economically deprived are more likely to pursue such goals as it is difficult for them to go for heavy military sophistication keeping into consideration their poor economic conditions. Biological weapons serve as inexpensive tool for developing countries to address their issues in prevailing international security environment. During the initial decades of cold war, united states of America (USA) and Soviet Union went for acquiring tons of biological weapons alongside nuclear proliferation.
The quest for these weapons reduced during 1970s with the formation of Biological and Toxin Weapons Convention (BWC). This convention was presented in 1972 before countries and finally came into force in 1975 with 150 countries who signed this convention and 140 countries who fully joined this treaty. This convention prohibits any biological weaponization in order to promote peace and stability around the world. But this convention has obvious defects as it is unable to address many issues like it doesn't prevents itself the use of biological weapons but just reinforces 1925 Geneva Protocol which forbids the use of bio-weapons. Convention allows 'defensive research' to which there are many objections that what is incorporated into this defensive research. It is non-binding to the signatory states and in case if countries are proliferating it lacks the effective oversight techniques to look after them either they are pursuing these biological weapons capabilities or not. Since the inception of this convention till now it has clearly failed in stopping the countries from acquisition as well as usage of these weapons. This is evident as there were many cases after 1975 where these weapons were used as in 1980s when Iraq used mustard gas, sarin and tabun against Iran and many other ethnic groups inside Iran. Another incident which was highlighted was Sarine nerve gas attack in Tokyo subway system leaving thousands injured and many got killed. In post-cold war era, however, the number of these attacks reduced as much attention was shifted to terrorism after 9/11 attacks with the change in global security architecture.
"Anthrax letters" in post 9/11 attacks revealed yet another dimension of bio-weapons which was the threat of bioterrorism from non-state actors. US became a victim of bio-terrorism when in 2001 a powder was transported through letters containing bacterium called anthrax infecting many people. One purpose which terrorists have is to make general masses feel as if they are unsafe in the hands of their government which can be best achieved through the use of these weapons. The fact that biological weapons are cheaper and more devastating than conventional weapons make it more likely for biological weapons to be used by terrorists. Also, the fact that they are easy to hide and transport and a smaller quantity can leave long-lasting impacts on larger population makes these weapons more appealing. Now that we are facing a global pandemic in the form of COVID-19 which according to some conspiracy theories is a biological weapon pose even more serious challenge to the international security in coming decades. There is no such scientific research which proves Corona Virus as a biological weapon but the realization here is that whether or not it is a biological weapon but world was least prepared for it. Not only the developing countries but also developed states suffered more despite having enormous medical infrastructure. The fact that there has been decline in the incidents related to bioterrorism should never let us think that there is no possibility of such attacks. The fact that world failed to handle Covid-19 puts a question mark on the credibility of measures if we are faced with bio-terrorism. The medical community as well as general population needs to develop an understanding of how to respond if there is such attack. At the international level there is a dire need to develop some strong norms which discourage the development and use of such weapons in any capacity.
The 'Post-Covid-19 World' Will Never Come
On May 3rd, the New York Times bannered "Reaching 'Herd Immunity' Is Unlikely in the U.S., Experts Now Believe" and reported that "there is widespread consensus among scientists and public health experts that the herd immunity threshold is not attainable — at least not in the foreseeable future, and perhaps not ever."
In other words: the 'news'-sources that were opposing the governments' taking action against Covid-19 — libertarian 'news'-sites that oppose governmental laws and regulations, regardless of the predominant view by the vast majority of the scientists who specialize in studying the given subject — are looking wronger all the time, as this "novel coronavirus" (which is what it was originally called) becomes less and less "novel," and more and more understood scientifically.
The "herd immunity" advocates for anti-Covid-19 policies have been saying that governments should just let the virus spread until nature takes its course and such a large proportion of the population have survived the infection as to then greatly reduce the likelihood that an uninfected person will become infected. An uninfected person will increasingly be surrounded by people who have developed a natural immunity to the disease, and by people who don't and never did become infected by it. The vulnerable people will have become eliminated (died) or else cured, and so they won't be spreading the disease to others. That's the libertarian 'solution', the final solution to the Covid-19 problem, according to libertarians.
For example, on 9 April 2020, Forbes magazine headlined "After Rejecting A Coronavirus Lockdown, Sweden Sees Rise In Deaths" and reported that, "Sweden's chief epidemiologist Anders Tegnell has continuously advocated for laid back measures, saying on Swedish TV Sunday that the pandemic could be defeated by herd immunity, or the indirect protection from a large portion of a population being immune to an infection, or a combination of immunity and vaccination. However, critics have argued that with a coronavirus vaccine could be more than a year away, and insufficient evidence that coronavirus patients that recover are immune from becoming infected again, the strategy of relying on herd immunity and vaccinations [is] ineffective."
The libertarian proposal of relying upon "herd immunity" for producing policies against this disease has continued, nonetheless.
CNN headlined on 28 April 2020, "Sweden says its coronavirus approach has worked. The numbers suggest a different story", and reported that
On March 28, a petition signed by 2,000 Swedish researchers, including Carl-Henrik Heldin, chairman of the Nobel Foundation, called for the nation's government to "immediately take steps to comply with the World Health Organization's (WHO) recommendations."
The scientists added: "The measures should aim to severely limit contact between people in society and to greatly increase the capacity to test people for Covid-19 infection."
"These measures must be in place as soon as possible, as is currently the case in our European neighboring countries," they wrote. "Our country should not be an exception to the work to curb the pandemic."
The petition said that trying to "create a herd immunity, in the same way that occurs during an influenza epidemic, has low scientific support."
Swedish authorities have denied having a strategy to create herd immunity, one the UK government was rumored to be working towards earlier on in the pandemic — leading to widespread criticism — before it enforced a strict lockdown.
FORTUNE magazine headlined on 30 July 2020, "How parts of India inadvertently achieved herd immunity", and reported that, "Around 57% of people across parts of India's financial hub of Mumbai have coronavirus antibodies, a July study found, indicating that the population may have inadvertently achieved the controversial 'herd immunity' protection from the coronavirus." Furthermore:
Herd immunity is an approach to the coronavirus pandemic where, instead of instituting lockdowns and other restrictions to slow infections, authorities allow daily life to go on as normal, letting the disease spread. In theory, enough people will become infected, recover, and gain immunity that the spread will slow on its own and people who are not immune will be protected by the immunity of those who are. University of Chicago researchers estimated in a paper published in May that achieving herd immunity from COVID-19 would require 67% of people to be immune to the disease. Mayo Clinic estimates 70% of the U.S. population will need to be immune for the U.S. to achieve herd immunity, which can also be achieved by vaccinating that proportion of a population.
On 27 September 2020, Reuters bannered "In Brazil's Amazon a COVID-19 resurgence dashes herd immunity hopes", and reported that, "The largest city in Brazil's Amazon has closed bars and river beaches to contain a fresh surge of coronavirus cases, a trend that may dash theories that Manaus was one of the world's first places to reach collective, or herd, immunity."
Right now, the global average of Covid-19 intensity (total cases of the disease thus far) is 19,693 persons per million population. For examples: Botswana is barely below that intensity, at 19,629, and Norway is barely above that intensity, at 20,795. Sweden is at 95,905, which is nearly five times the global average. Brazil is 69,006, which is around 3.5 times worse than average. India is 14,321, which is slightly better than average. USA is 99,754.
However, the day prior, on May 2nd, America had 30,701 new cases. Brazil had 28,935. Norway had 210. India had 370,059. Sweden's latest daily count (as-of May 3rd) was 5,937 on April 29th, 15 times Norway's 385 on that date. Sweden's population is 1.9 times that of Norway. India's daily count is soaring. Their population is four times America's, but the number of new daily cases in India is twelve times America's. Whereas India has had only one-seventh as much Covid-19 intensity till now, India is soaring upwards to become ultimately, perhaps, even worse than America is on Covid-19 performance. And Brazil is already almost as bad as America, on Covid-19 performance, and will soon surpass America in Covid-19 failure.
There is no "herd immunity" against Covid-19, yet, anywhere. It's just another libertarian myth. But libertarians still continue to believe it — they refuse to accept the data.