China must close its "re-education camps" for Uyghurs in Xinjiang
MEPs express serious concern about China's repression of the Uyghurs and call on the Chinese government to close the "re-education camps" in Xinjiang immediately.
MEPs strongly condemn that hundreds of thousands of Uyghurs and ethnic Kazakhs are being sent to political "re-education camps" based on a system of predictive policing, in a resolution adopted on Thursday. They urge the Chinese government to immediately end the practice of arbitrary detentions without any charge, trial or conviction for criminal offence and to immediately and unconditionally release all detained persons, including this year's laureate of the Sakharov Prize, Ilham Tohti.
Mass internment and intrusive digital surveillance
There is solid information that Uyghurs and other primarily Muslim ethnic minorities in the Xinjiang province are subject to arbitrary detention, torture, egregious restrictions on religious practice and extensive digitised surveillance, MEPs argue. They call on the Chinese authorities to give independent journalists and international observers free access to Xinjiang province to examine the situation on the ground.
MEPs also express their deep concern regarding reports about Uyghurs abroad being harassed by the Chinese authorities in order to compel them to inform against other Uyghurs, return to Xinjiang or remain silent about the situation there, sometimes by detaining their family members.
Appropriate and effective measures against the Chinese authorities
MEPs finally stress that tools used so far by the EU have not led to tangible progress in China's human rights record, which has only deteriorated during the last decade. They recall it is vital that the EU raises the issue of human rights violation in China at every political and human rights dialogue with the Chinese authorities. MEPs call on the Council to adopt targeted sanctions and freeze assets, if deemed appropriate and effective, against the Chinese officials responsible for severe repression of basic rights in Xinjiang.
The resolution was adopted by show of hands.
Background
Pressure has been increasing on Beijing, after a recent leak of classified documents (China cables). They appear to confirm that the Chinese government has detained more than a million Muslims, mostly Uyghurs, in "re-education camps" in the north-western region of Xinjiang. The Chinese authorities said the "vocational training centres" were being used to combat violent religious extremism.
A fresh start on migration: Striking a new balance between responsibility and solidarity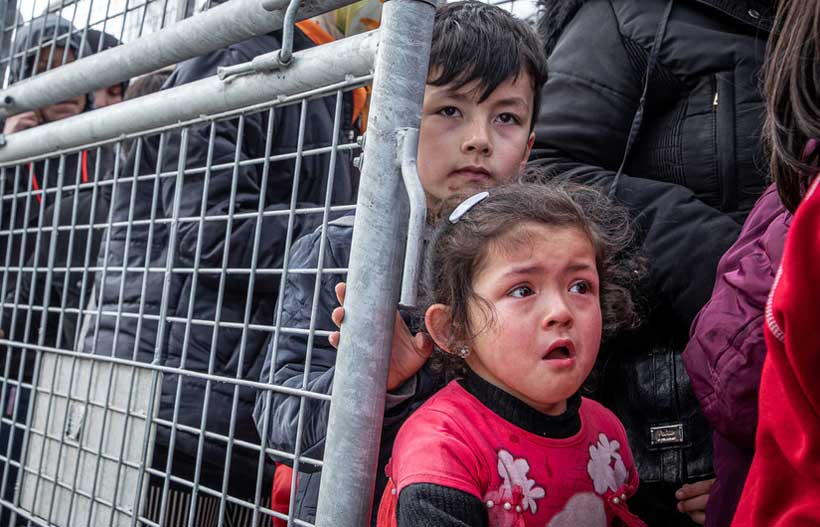 European Commission is proposing a new Pact on Migration and Asylum, covering all of the different elements needed for a comprehensive European approach to migration. It sets out improved and faster procedures throughout the asylum and migration system. And it sets in balance the principles of fair sharing of responsibility and solidarity. This is crucial for rebuilding trust between Member States and confidence in the capacity of the European Union to manage migration.
Migration is a complex issue, with many facets that need to be weighed together. The safety of people who seek international protection or a better life, the concerns of countries at the EU's external borders, which worry that migratory pressures will exceed their capacities and which need solidarity from others. Or the concerns of other EU Member States, which are concerned that, if procedures are not respected at the external borders, their own national systems for asylum, integration or return will not be able to cope in the event of large flows.
The current system no longer works. And for the past five years, the EU has not been able to fix it. The EU must overcome the current stalemate and rise up to the task. With the new Pact on Migration and Asylum, the Commission proposes common European solutions to a European challenge. The EU must move away from ad-hoc solutions and put in place a predictable and reliable migration management system.
Following extensive consultations and an honest and holistic assessment of the situation, the Commission proposes to improve the overall system. This includes looking at ways of improving cooperation with the countries of origin and transit, ensuring effective procedures, successful integration of refugees and return of those with no right to stay. No single solution on migration can satisfy all sides, on all aspects – but by working together, the EU can find a common solution.
European Commission President Ursula von der Leyen said: "We are proposing today a European solution, to rebuild trust between Member States and to restore citizens' confidence in our capacity to manage migration as a Union. The EU has already proven in other areas that it can take extraordinary steps to reconcile diverging perspectives. We have created a complex internal market, a common currency and an unprecedented recovery plan to rebuild our economies. It is now time to rise to the challenge to manage migration jointly, with the right balance between solidarity and responsibility."
Vice-President for Promoting our European Way of Life, Margaritis Schinas, said: "Moria is a stark reminder that the clock has run out on how long we can live in a house half-built. The time has come to rally around a common, European migration policy. The Pact provides the missing pieces of the puzzle for a comprehensive approach to migration. No one Member State experiences migration in the same way and the different and unique challenges faced by all deserve to be recognised, acknowledged and addressed."
Commissioner for Home Affairs, Ylva Johansson, said: "Migration has always been and always will be part of our societies. What we are proposing today will build a long-term migration policy that can translate European values into practical management. This set of proposals will mean clear, fair and faster border procedures, so that people do not have to wait in limbo. It means enhanced cooperation with third countries for fast returns, more legal pathways and strong actions to fight human smugglers. Fundamentally it protects the right to seek asylum".
Stronger trust fostered by better and more effective procedures
The first pillar of the Commission's approach to building confidence consists of more efficient and faster procedures. In particular, the Commission is proposing to introduce an integrated border procedure, which for the first time includes a pre-entry screening covering identification of all people crossing the EU's external borders without permission or having been disembarked after a search and rescue operation.
This will also entail a health and a security check, fingerprinting and registration in the Eurodac database. After the screening, individuals can be channeled to the right procedure, be it at the border for certain categories of applicants or in a normal asylum procedure. As part of this border procedure, swift decisions on asylum or return will be made, providing quick certainty for people whose cases can be examined rapidly.
At the same time, all other procedures will be improved and subject to stronger monitoring and operational support from EU agencies. The EU's digital infrastructure for migration management will be modernised to mirror and support these procedures.
Fair sharing of responsibility and solidarity
The second pillar at the core of the Pact is fair sharing of responsibility and solidarity. Member States will be bound to act responsibly and in solidarity with one another. Each Member State, without any exception, must contribute in solidarity in times of stress, to help stabilize the overall system, support Member States under pressure and ensure that the Union fulfils its humanitarian obligations.
In respect of the different situations of Member States and of fluctuating migratory pressures, the Commission proposes a system of flexible contributions from the Member States. These can range from relocation of asylum seekers from the country of first entry to taking over responsibility for returning individuals with no right to stay or various forms of operational support.
While the new system is based on cooperation and flexible forms of support starting off on a voluntary basis, more stringent contributions will be required at times of pressure on individual Member States, based on a safety net.
The solidarity mechanism will cover various situations – including disembarkation of persons following search and rescue operations, pressure, crisis situations or other specific circumstances.
A change of paradigm in cooperation with non-EU countries
The EU will seek to promote tailor-made and mutually beneficial partnerships with third countries. These will help address shared challenges such as migrant smuggling, will help develop legal pathways and will tackle the effective implementation of readmission agreements and arrangements. The EU and its Member States will act in unity using a wide range of tools to support cooperation with third countries on readmission.
A comprehensive approach
Today's package will also seek to boost a common EU system for returns, to make EU migration rules more credible. This will include a more effective legal framework, a stronger role of the European Border and Coast Guard, and a newly appointed EU Return Coordinator with a network of national representatives to ensure consistency across the EU.
It will also propose a common governance for migration with better strategic planning to ensure that EU and national policies are aligned, and enhanced monitoring of migration management on the ground to enhance mutual trust.
The management of external borders will be improved. The European Border and Coast Guard standing corps, scheduled for deployment from 1 January 2021, will provide increased support wherever needed.
A credible legal migration and integration policy will benefit European societies and economies. The Commission will launch Talent Partnerships with key non-EU countries that will match labour and skills needs in the EU. The Pact will strengthen resettlement and promote other complementary pathways, seeking to develop a European model of community or private sponsorship. The Commission will also adopt a new comprehensive Action Plan on integration and inclusion for 2021-2024.
Next steps
It is now for the European Parliament and Council to examine and adopt the full set of legislation necessary to make a truly common EU asylum and migration policy a reality. Given the urgency of local situations in several Member States, the co-legislators are invited to reach a political agreement on the core principles of the Asylum and Migration Management Regulation and to adopt the Regulation on the EU Asylum Agency as well as the Regulation on Eurodac by the end of the year. The revised Reception Conditions Directive, Qualification Regulation and recast Return Directive should also be adopted quickly, building on the progress already made since 2016.
Background
Today's proposals deliver on President von der Leyen's commitment in her Political Guidelines to present a new Pact on Migration and Asylum. The Pact is based on in-depth consultations with the European Parliament, all Member States, civil society, social partners and business, and crafts a careful balance integrating their perspectives.
Green Deal: €1 billion investment to boost the green and digital transition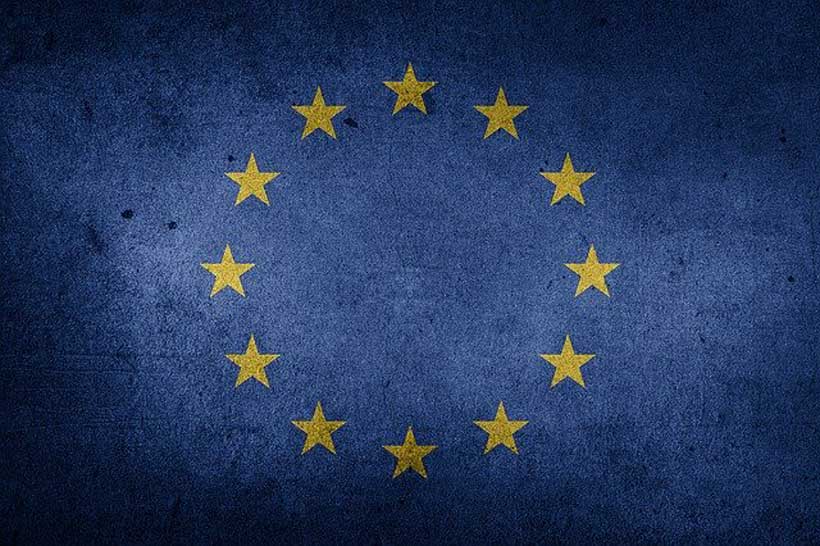 The European Commission has decided to launch a €1 billion call for research and innovation projects that respond to the climate crisis and help protect Europe's unique ecosystems and biodiversity. The Horizon 2020-funded European Green Deal Call, which will open tomorrow for registration, will spur Europe's recovery from the coronavirus crisis by turning green challenges into innovation opportunities.
Mariya Gabriel, Commissioner for Innovation, Research, Culture, Education and Youth said: "The €1 billion European Green Deal call is the last and biggest call under Horizon 2020. With innovation at its heart, this investment will accelerate a just and sustainable transition to a climate-neutral Europe by 2050. As we do not want anyone left behind in this systemic transformation, we call for specific actions to engage with citizens in novel ways and improve societal relevance and impact."
This Green Deal Call differs in important aspects from previous Horizon 2020 calls. Given the urgency of the challenges it addresses, it aims for clear, discernible results in the short to medium-term, but with a perspective of long-term change. There are fewer, but more targeted, larger and visible actions, with a focus on rapid scalability, dissemination and uptake.
The projects funded under this call are expected to deliver results with tangible benefits in ten areas:
Eight thematic areas reflecting the key work streams of the European Green Deal:
Increasing climate ambition
Clean, affordable and secure energy
Industry for a clean and circular economy
Energy and resource efficient buildings
Sustainable and smart mobility
Farm to fork
Biodiversity and ecosystems
Zero-pollution, toxic-free environments
And two horizontal areas – strengthening knowledge and empowering citizens, which offer a longer-term perspective in achieving the transformations set out in the European Green Deal.
The €1 billion investment will continue building Europe's knowledge systems and infrastructures. The call includes opportunities for international cooperation in addressing the needs of less-developed nations, particularly in Africa, in the context of the Paris Agreement as well as the Sustainable Development Goals (SDGs).
The deadline for submissions is 26 January 2021, with selected projects expected to start in autumn 2021.
A Horizon 2020 Green Deal Call Info Day & Brokerage event will take place as part of the virtual European Research & Innovation Days that will take place from 22-24 September 2020.
Background
The European Green Deal is the European Commission's blueprint and roadmap to make Europe the first climate neutral continent by 2050, with a sustainable economy that leaves no one behind.
To reach this 2050 goal, action will be required by all sectors of our economy, including:
investing in environmentally-friendly technologies;
supporting industry to innovate;
rolling out cleaner, cheaper and healthier forms of private and public transport;
decarbonising the energy sector;
ensuring buildings are more energy efficient;
working with international partners to improve global environmental standards.
Why social fairness and solidarity are more important than ever
EU Commission's services have published the 2020 edition of the Employment and Social Developments in Europe (ESDE) review dedicated to the theme of social fairness and solidarity. The review provides evidence-based analysis on how to achieve greater fairness across the EU in the face of crises such as the COVID-19 pandemic as well as structural changes due to demographic ageing, and the green and digital transitions.
Commissioner for Jobs and Social Rights Nicolas Schmit said: "The ESDE report shows that strengthening social fairness is key to overcoming the crisis. This requires putting people front and centre. To ensure resilience, solidarity and cohesion, the EU's response has to prioritise employment, reduce inequalities and ensure equal opportunities. The effective implementation of the European Pillar of Social Rights will serve as our guide."
The review notes that the COVID-19 pandemic is having profound health, economic, employment and social effects, threatening much of the progress that the EU had achieved previously. All Member States are experiencing a greater economic shock than in 2008-2009. Economic output has contracted sharply and unemployment is on the rise. The most vulnerable persons, including Europe's youth, are hit particularly hard.
Against this background, the ESDE report points to the following findings:
Adequate minimum wages and minimum income can have a beneficial effect on the social mobility of Europeans.
Strengthening social fairness, including through investments in people, pays off. Closing gender-related gaps brings particularly high returns, while extending working lives, and raising educational attainment also have positive effects.
Structural change, such as the green transition, has to be accompanied by social measures to be successful. Notably, this transition requires social investment in the form of re-skilling programmes and/or unemployment benefits. According to ESDE, this social investment could amount to €20 billion or more until 2030.
Short-time work schemes are protecting jobs effectively. The EU is helping Member States to provide such support through solidarity mechanisms like the instrument for temporary Support to mitigate Unemployment Risks in an Emergency (SURE).
Social dialogue and collective bargaining influence fairness and its perception at the workplace by promoting more equitable wages, better working conditions and more inclusive labour markets.
More generally, to repair the damage done by COVID-19 and prepare an economy and society for a future of faster structural changes, the EU and Member States need to embrace fully the opportunities offered by the transition to a greener, digitalised economy and build inclusiveness, solidarity and resilience into the design of all policies. Ensuring a broad-based recovery is a key policy objective of our policy action, which will help strengthen social resilience in the longer run.
Background
The annual Employment and Social Developments in Europe review prepared by the Directorate-General of Employment, Social Affairs and Inclusion, provides up-to-date economic analysis of employment and social trends in Europe and discusses related policy options. It is the European Commission's analytical flagship report in the area of employment and social affairs, mandated by Articles 151, 159 and 161 of the Treaty on the Functioning of the European Union (TFEU).
There are many examples in which the Commission focuses on addressing the challenges raised in the yearly ESDE reports. In April 2020, the Commission proposed the SURE instrument, which will provide €100 billion in financial support to help protect jobs and workers affected by the coronavirus pandemic. In May 2020, the Commission put forward a powerful, modern and revamped long-term EU budget boosted by NextGenerationEU, an emergency temporary recovery instrument, to help repair the economic and social damage brought by the coronavirus pandemic, kickstart the recovery and prepare for a better future for the next generation. The Recovery and Resilience Facility will be one of EU's main recovery tools, providing an unprecedented €672.5 billion of loans and grants in frontloaded financial support for the crucial first years of the recovery. The European Social Fund Plus (ESF+) will continue to invest in people, while an improved European Globalisation Adjustment Fund (EGF) will be able to intervene even more effectively to support workers who have lost their jobs. The European Pillar of Social Rights and its upcoming Action Plan, as well as initiatives and tools such as the European Skills Agenda, the Youth Employment Support initiative or the Digital Europe Programme will all contribute to address challenges identified in the ESDE.