Renewables as a Reliable Power Source in Refugee Settlements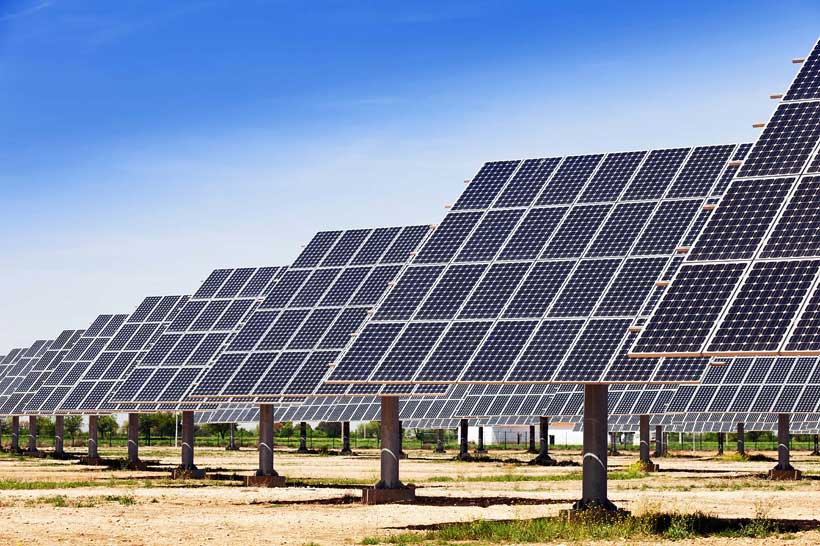 On-site renewable energy solutions can cost-effectively supply refugee communities with low-cost, reliable electricity, according to the findings of a new report by the International Renewable Energy Agency (IRENA) in cooperation with UNHCR, the UN Refugee Agency. There are currently almost 26 million refugees in the world today. Unreliable energy exposes them to additional and associated risks which renewables can serve to overcome.
Renewables for refugee settlements: Sustainable energy access in humanitarian situations, released at the Global Refugee Forum currently taking place in Geneva, examines the energy needs at refugee camps and identifies renewables-based solutions for four sites in Iraq and Ethiopia. Solar mini-grids in particular, are highlighted as being able to boost the efficiency of humanitarian operations, avoid costly diesel consumption, and support recently arrived refugees with immediate, reliable electricity access.
The report was launched as both organisations agreed in a new Memorandum of Understanding (MoU) to enhance their existing cooperation on promoting renewable energy solutions for the improvement of the humanitarian situation for millions of people displaced from their homes today.
"In line with our Global Strategy for Sustainable Energy, we aim to ensure that refugees can meet their basic energy needs in exile while also minimizing environmental degradation. Sustainable energy access will bridge this gap, enabling refugees to pursue education, supporting businesses and social enterprises, spurring innovation and exponentially enhancing the safety and well-being of people and communities, until such time that they can return home," said UN High Commissioner for Refugees, Filippo Grandi. "This report and this new partnership between IRENA and UNHCR, is the beginning of an important alliance to mainstream access to energy for refugees and displaced people as well as their local communities, ensuring that they are not left behind."
"Renewables can quickly and effectively change the lives of refugees for the better," added IRENA's Director-General Francesco La Camera. "Off-grid and grid connected small and medium sized solar installations are available, affordable and can bring reliable power to millions of displaced people around the world. We are looking forward to closely work and support UNHCR in its effort to protect life in humanitarian situations. Renewable solutions could become essential to the humanitarian toolkit."
The study contributes to UNHCR's Global Strategy for Sustainable Energy 2019-2024 and highlights prime opportunities to strengthen any humanitarian operation which can be replicated in other similar situations.
Findings and recommendations of the new report are based on data collected from field missions to the Darashakran and Domiz camps in Iraq and Tsore and Sherkole in Ethiopia. It concludes that in Iraq, blackouts and brownouts remain frequent even at grid-connected settlements, leaving refugees and the humanitarian community dependent on expensive, polluting diesel generators. In Ethiopia, most refugees lack any reliable access to electric lighting. Stand-alone solar systems with battery banks could cushion the impact of voltage fluctuations on the grid. Larger solar parks could provide electricity in and around settlements, as well as creating an enduring asset for host communities. Download Renewables for refugee settlements: Sustainable energy access in humanitarian situations
World Bank Project to Boost Household Access to Affordable Energy
Today, the World Bank Board of Directors approved $150 million in financing to improve access to modern energy for households, enterprises, and public institutions in Rwanda and to enhance the efficiency of electricity services. $75 million will be provided as grant funding, and $75 will be provided as a loan.
Building on the achievement of previous World Bank support to the energy sector, the Rwanda Energy Access and Quality Improvement Project (EAQIP) will advance Rwanda's progress towards achieving UN Sustainable Development Goal 7 (SDG7) to ensure access to affordable, reliable, sustainable and modern energy for all, while also contributing to the country's aim of reducing reliance on cooking fuel by 50%.
"The proposed project is well-timed to build on the World Bank's decade-long support to the Government's energy sector agenda. It will contribute directly to Rwanda's push toward universal energy access by 2024 and universal access to clean cooking by 2030", said Rolande Pryce, World Bank Country Manager for Rwanda. "We are honored to be a long-term partner in this journey."
Rwanda EAQIP aims to improve electricity access by providing funding for the country's ongoing program of expanding grid connections for residential, commercial, industrial, and public sector consumers, as well as by providing grants to reduce the costs of off-grid solar home systems. The project will also enhance the availability and efficiency of low-cost renewable energy by restoring capacity at the Ntaruka Hydro-Power Project, reducing voltage fluctuations on transmission lines, and supporting the national smart meter program.
The project includes the World Bank's largest clean cooking operation in Africa, and the first project co-financed by the recently launched Clean Cooking Fund (CCF), hosted by the World Bank's Energy Sector Management Assistance Program (ESMAP). The CCF will provide $20 million for clean cooking, with $10 million provided as a grant and $10million extended as a loan. The project targets 2.15 million people, leveraging an additional US$30 million in public and private sector investments. By incentivizing the private sector and improving the enabling environment, the project aims to develop a sustainable market for affordable clean cooking solutions in Rwanda.
The project is part of the Rwanda Universal Energy Access Program (RUEAP), which coordinates the efforts of development partners supporting the energy sector to contribute to the achievement of the targets set out in the National Strategy for Transformation (2017-24).
"The World Bank is proud to have led the RUEAP on behalf of the development partners, including the French Development Agency (co-financing the EAQIP). The World Bank looks forward to supporting the implementation of the ongoing program and expects to report positive outcomes in the lives of Rwandans" said Norah Kipwola, World Bank Senior Energy Specialist and the project Task Team Leader.
Reaching energy and climate goals demands a dramatic scaling up of clean energy technologies
A major effort to develop and deploy clean energy technologies worldwide is urgently needed to meet international energy and climate goals, particularly in order to reduce carbon emissions from areas beyond the power sector such as transport, buildings and industry, according to a new IEA report released today.
With global carbon emissions at unacceptably high levels, structural changes to the energy system are required to achieve the rapid and lasting decline in emissions called for by the world's shared climate targets. The IEA's Energy Technology Perspectives 2020 – the first core ETP report for three years following a revamp of the series – analyses more than 800 different technology options to assess what would need to happen to reach net-zero emissions by 2070 while ensuring a resilient and secure energy system.
It finds that transitioning just the power sector to clean energy would get the world only one-third of the way to net-zero emissions. Completing the journey will require devoting far more attention to the transport, industry and buildings sectors, which today account for about 55% of CO2 emissions from the energy system. Much greater use of electricity in these sectors – for powering electric vehicles, recycling metals, heating buildings and many other tasks – can make the single largest contribution to reaching net-zero emissions, according to the report, although many more technologies will be needed.
"Despite the difficulties caused by the Covid-19 crisis, several recent developments give us grounds for increasing optimism about the world's ability to accelerate clean energy transitions and reach its energy and climate goals. Still, major issues remain. This new IEA report not only shows the scale of the challenge but also offers vital guidance for overcoming it," said Dr Fatih Birol, the IEA's Executive Director.
"Solar is leading renewables to new heights in markets across the globe, ultralow interest rates can help finance a growing number of clean energy projects, more governments and companies are throwing their weight behind these critical technologies, and all-important energy innovation may be about to take off," Dr Birol said. "However, we need even more countries and businesses to get on board, we need to redouble efforts to bring energy access to all those who currently lack it, and we need to tackle emissions from the vast amounts of existing energy infrastructure in use worldwide that threaten to put our shared goals out of reach."
Energy Technology Perspectives 2020 (ETP 2020) examines how to address the challenge of long-lasting energy assets already operating around the world – including inefficient coal power plants, steel mills and cement kilns, most of which were recently built in emerging Asian economies and could operate for decades to come. It finds that the power sector and heavy industry sectors together account for about 60% of emissions today from existing energy infrastructure. That share climbs to nearly 100% in 2050 if no action is taken to manage the existing assets' emissions, underscoring the need for the rapid development of technologies such as hydrogen and carbon capture.
Ensuring that new clean energy technologies are available in time for key investment decisions will be critical. In heavy industries, for example, strategically timed investments could help avoid around 40% of cumulative emissions from existing infrastructure in these sectors. Accelerated innovation is crucial for this – and for scaling up the clean energy technologies needed across the energy system.
Hydrogen is expected to play a large and varied role in helping the world reach net-zero emissions by forming a bridge between the power sector and industries where the direct use of electricity would be challenging, such as steel and shipping. In the IEA's Sustainable Development Scenario – a pathway for reaching international energy and climate goals – the global capacity of electrolysers, which produce hydrogen from water and electricity, expands to 3 300 gigawatts in 2070, from 0.2 gigawatts today. In 2070, these electrolysers consume twice the amount of electricity that China generates today. Carbon capture is also employed across a range of sectors in the Sustainable Development Scenario, including the production of synthetic fuels and some low-carbon hydrogen. And modern bioenergy directly replaces fossil fuels in areas like transport and offsets emissions indirectly through its combined use with carbon capture.
The blistering pace of technological transformation that would be necessary for the world to reach net-zero emissions by 2050 is explored in the report's Faster Innovation Case. It finds that to meet the huge increase in demand for electricity, additions of renewable power capacity would need to average around four times the current annual record, which was reached in 2019.
Governments need to play an outsized role in accelerating clean energy transitions towards meeting international goals, according to ETP 2020. The report highlights core areas that policy makers need to make sure they address. And it notes that economic stimulus measures in response to the Covid-19 crisis offer a key opportunity to take urgent action that could boost the economy while supporting clean energy and climate goals.
CSOs to ADB: End dirty energy legacy, ban coal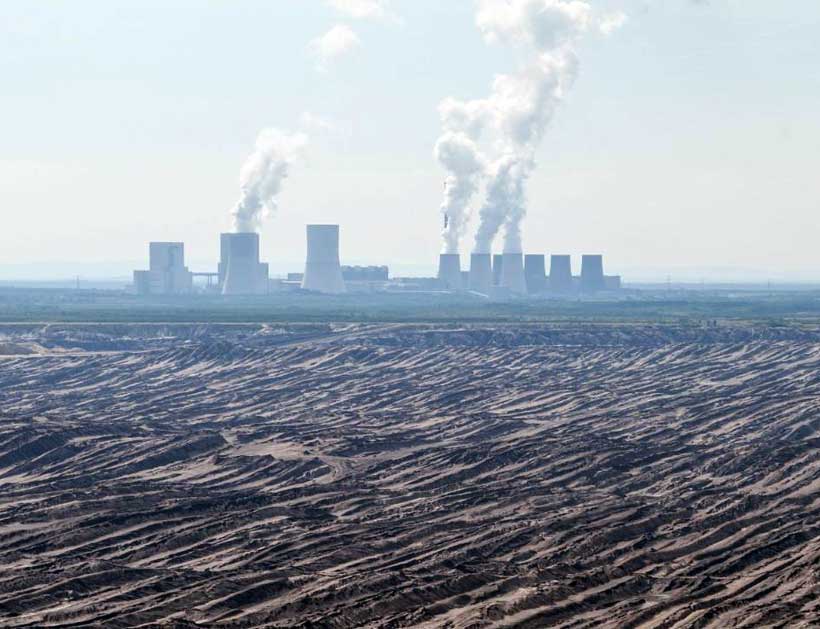 Days before the Asian Development Bank's (ADB) Annual Governors Meeting, civil society groups challenged the bank anew to jumpstart Asia's energy transition by decarbonizing its energy investment portfolio.

The call was made in a webinar and publication launch on Friday, where the groups said "Leaving behind ADB's Dirty Energy Legacy" must begin with a formal ban on coal investments.

"Thanks to the lenient Energy Policy it adopted in 2009, ADB is guilty of having shaped Asia's energy sector into its carbon-intensive state today. No amount of renewable energy investments could cover up the bank's role in advancing the myth of clean coal and the fact that half of the total installed capacity of power generation projects it funded the past decade is from fossil fuels," said Gerry Arances, Executive Director of the Center for Energy, Ecology, and Development (CEED).

Arances said that with the worsening climate crisis, deteriorating air quality, increasing viability of renewable energy, and environmental and economic imperatives highlighted by the COVID-19 pandemic on the need for a green recovery, the imperative to decarbonize is clear.

"The critical reflections we from civil society offer today mirror what the bank's Independent Evaluation Department reported: that ADB needs a new energy policy that accurately responds to the region's needs. In doing so it must live up to its role in global energy transformation, which it can begin by completely leaving coal in its dirty past," Arances said.

Prior to its release today, the publication has been used by CEED and NGO Forum on ADB, a network of over 250 civil society organisations across Asia, in engaging the bank's energy decision-makers towards a full transition away from coal and other fossil fuels.

"The Taal volcano eruption, Australian forest fires, floods in Pakistan and Bangladesh, and the typhoons in the USA all struck within a span of 7 months amid COVID-19. If there ever was a time to be climate responsible for ADB, it is now," said Rayyan Hassan, Executive Director of NGO Forum on ADB.

Forum representatives Vidya Dinker of Growth Watch in India, Hasan Mehedi of Coastal Livelihood and Environmental Action Network (CLEAN) in Bangladesh, and Richard Kahulugan of the Philippine Movement for Climate Justice were present in the webinar to express a unified call for an end to ADB's advancement of dirty energy in their countries.

"The ADB IED Evaluation on ADB's Energy Policy recommends ending coal power for Asia-Pacific. We as NGO Forum on ADB demand that the ADB Board of Directors and ADB Senior Management take heed of this recommendation and act swiftly towards an immediate end on all coal and coal-related power and forge towards a just transition to limit global temperature rise to the Paris goal of 1.5°C. ADB must end coal, and end it now. We are out of time," said Hassan.