China: Improving Forest Ecosystem Management and Resilience
The World Bank's Board of Executive Directors approved a US$150 million loan to help China improve sustainable forest ecosystem management in the upper reaches of the Yangtze River Basin.
"China's environmental challenges are unique in scale and complexity, and of global importance," said Martin Raiser, World Bank Country Director for China. "The new program will demonstrate ways to restore and better manage forest ecosystems and conserve biodiversity. We hope it will contribute to China's efforts to green its development path and reduce carbon emissions."
The Forest Ecosystem Improvement in the Upper Reaches of Yangtze River Basin Program will be implemented in Sichuan Province, a global biodiversity hotspot covering half of the upstream area of the Yangtze River Basin. With the objective to improve sustainable forest ecosystem management in support of the government's Large-Scale Greening Sichuan Program, it will focus on two areas:
Promoting best practices for forest ecosystem management to increase forest cover, improve forest quality and resilience, and improve the effectiveness of ecosystem management and restoration;
Strengthening institutional capacity in support of sustainability by improving long-term forest management planning at provincial and county levels, promoting inclusive forest carbon trading system development as part of the national Emissions Trading System, strengthening and standardizing the forestry sector financial performance management system, and improving training and technical services.
The program will deliver global public goods by promoting sound forest management practices to enhance forestry's contribution to ecosystem restoration, biodiversity conservation and carbon sequestration. It is estimated that around 23.53 million tons of net carbon dioxide equivalent will be sequestered over a 30-year period. The program will also improve ecological services in the form of hydrology, water security, and ecosystem functions provided by the Yangtze River Basin.
More Industrial Hubs to Accelerate Their Net-Zero Transition
Four leading industrial clusters in the Netherlands, Belgium and the US today announced that they are working together with the World Economic Forum to reduce their carbon emissions faster through the Transitioning Industrial Clusters towards Net Zero initiative.
Launched at COP26 in November 2021, the initiative aims to accelerate the decarbonization of hard-to-abate industrial sectors, while maximizing job creation and economic competitiveness. The approach focuses on building cross-industry and cross-cluster partnerships to better implement low-carbon technologies – as in the case of the regionally developed Basque Hydrogen Corridor – and on accessing public funding and blended-finance options for clusters' decarbonization projects.
Under this initiative, the World Economic Forum, working closely with Accenture and the Electric Power Research Institute (EPRI) as knowledge partners, connects private and public stakeholders to assess how to meet individual and collective decarbonization goals, fosters new enabling policies and provides guidance and support for local community engagement.
Industrial clusters are geographic regions where industrial companies are concentrated, making them an attractive target for impactful emissions reduction strategies. Since industrial assets are located in close proximity of each other, sharing of infrastructure (such as CO2 and hydrogen pipelines or renewable energy assets), financial and operational risks, and natural and human resources becomes possible. This also provides opportunities to deploy and scale new green technologies, such as hydrogen and the capture, utilization and storage of carbon for industrial applications, enabling a systemic approach to emissions reduction.
The clusters joining the initiative are:
· Brightlands Circular Space, together with Brightlands Chemelot Campus, Chemelot, and the Chemelot Circular Hub in Geleen, Netherlands. It will help accelerate the energy transition and circular economy.
· H2Houston Hub, formed through the Center for Houston's Future and encompassing more than 100 organizations and companies. It will leverage the Houston area's position as the US's largest hydrogen producer and consumer, and use innovation and scale to reduce the cost of clean hydrogen and emissions.
· Ohio Clean Hydrogen Hub Alliance, with approximately 100 corporate, governmental and community organization members. It will lead the region's campaign to establish a clean hydrogen hub in the state of Ohio, US.
· Port of Antwerp-Bruges, Europe's second-largest port. It will drive the circular economy and energy transition.
These four large industrial emissions centres, involving oil and gas extraction and processing, shipping, heavy-duty transportation, chemicals and other sectors, currently account for CO2 emissions of 296 million metric tonnes per year – greater than the annual emissions of Poland. They employ more than 470,000 people and represent an annual gross domestic product (GDP) of $135 billion.
"Supporting industrial clusters and corporate partners in the development and implementation of their net-zero strategies is at the heart of what we do," said Roberto Bocca, Head of Energy, Materials and Infrastructure Platform, World Economic Forum. "We are proud to leverage our collaborative platform and expertise in partnership building to grow the clusters initiative as well as other decarbonization efforts we support, such as the First Movers Coalition, Mission Possible Partnership and Clean Hydrogen Initiative."
The four new clusters join four others in the UK (Zero Carbon Humber and Hynet North West), Australia (Kwinana Industries Council) and Spain (Basque Net-Zero Industrial Supercluster), which were part of the initial launch of the initiative. Based on metrics provided by each cluster, all eight clusters could potentially save more than 334 million tonnes of CO2 – more than the equivalent annual emissions output of France. They could also create and protect 1.1 million jobs and contribute $182 billion to regional GDP.
"The Ohio Clean Hydrogen Hub Alliance seeks to locate a clean hydrogen hub in the state of Ohio, leading to the eventual decarbonization of much of the transportation, electricity, industrial and heating sectors," said Kirt Conrad, Co-Founder, Ohio Clean Hydrogen Alliance and Chief Executive Officer, Stark Area Regional Transit Authority. "Investment into a clean hydrogen hub in Ohio will help create massive economic, environmental and health benefits for the state and its citizens."
"With our focus on becoming the premier circular ecosystem in Europe, it is of upmost importance that we foster competitive collaboration between the companies in our cluster as well as with other global clusters," said Lia Voermans, Director Brightlands Circular Space, "We believe that this initiative provides a gateway to access the best practices and processes supporting industrial decarbonization."
The new clusters are already actively advancing their decarbonization journey. For instance, the Port of Antwerp-Bruges is starting to convert hydrogen into sustainable raw materials and fuel for the port's chemicals sector, whereas the Ohio Clean Hydrogen Hub Alliance has developed hydrogen fuel cell buses which tour around the US, educating transit authorities on the potential and viability of clean transportation. However, to achieve net-zero emissions, these efforts must be scaled up. Often, financial mechanisms, rather than technology, are the main roadblock, and policy frameworks to support valuable future technologies are lacking. As value chains are transformed, the creation of new partnerships will be key.
"The Houston region has the talent, expertise and infrastructure needed to lead the global energy transition to a low carbon world," said Brett Perlman, CEO of the Center for Houston's Future. "Clean hydrogen, alongside carbon capture, use and storage are among the key technology areas where Houston is set to succeed and can be an example to other leading energy economies around the world."
"The Port of Antwerp-Bruges hosts Europe's largest chemical cluster and supports the European Green Deal to become climate neutral by 2050," said Jacques Vandermeiren, Chief Executive Officer, Port of Antwerp. "To reach this goal we will all have to work together with respect for individual company needs, industry characteristics and timing. The Transitioning Industrial Clusters towards Net-Zero initiative is a means to inspire and incentivize companies to share best practices in our common pursuit of staying well below 2°C."
In addition to the eight clusters currently involved in the initiative, more than a dozen in the US, Europe and the Asia-Pacific region are also in the process of joining. The aim is to build a community of 100 global industrial clusters to accelerate industrial decarbonization.
Global Food Crisis Must Be Solved Alongside Climate Crisis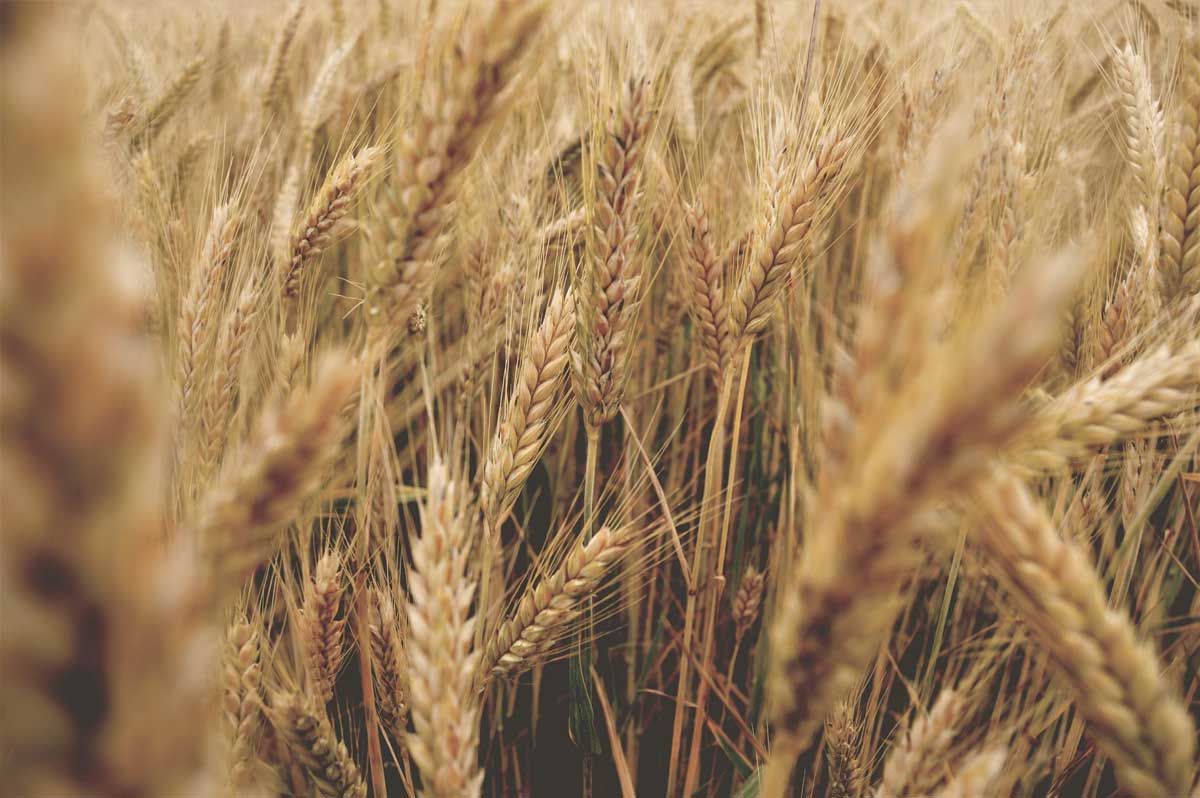 Instability in Ukraine is threatening to intensify an already precarious global food security outlook. Increasing prices of fertilizers and inaccessibility of Ukrainian exports have made a delicate situation potentially dire, as 800 million people now go hungry each night. Russian blockades of Ukrainian ports have further intensified world leaders' focus on worsening food insecurity.
"Failure to open the ports is a declaration of war on global food security," said David Beasley, Executive Director, United Nations World Food Programme. The pandemic had already complicated global efforts to reduce famine and food insecurity, and those challenges have only intensified with the conflict in Ukraine. "We're taking food from the hungry to give to the starving," said Beasley of the recent conditions.
Food insecurity is a problem not only for public health but also for geopolitics and security. "Hungry societies break down wherever you are in the world," said Julia Chatterley, Anchor, CNN.
There is a risk that short-term efforts to combat food shortages could come at the expense of meeting climate and sustainability targets given the interconnection between agriculture and climate change. Global food production contributes more than a third of greenhouse gas emissions, and efforts to ramp up food supply could worsen emissions and reliance on fossil fuels.
Innovation technologies and regenerative techniques can improve agricultural productivity. "Agriculture has to be part of the solution to climate change and the solution for food security," said J. Erik Fyrwald, CEO, Syngenta Group. The goal must be growing more food on less land and, to do so, farmers can employ best practices from both organic and conventional farming. He advised that EU food policy reforms that shift away from a focus on organics towards targets on productivity and emission reduction could better address the current crisis. Techniques such as crop rotation and covering land in winter better protect soil and help farmers increase yield with less fertilizer.
Africa can play a major role in improving global food security, but the continent faces multiple challenges to unlocking agricultural productivity. Already, famine has intensified social and political turmoil in several countries. "If we don't silence the guns, it's not going to work," said Philip Isdor Mpango, Vice-President of Tanzania, regarding the goal of increasing agricultural productivity. He pointed to the continent's young population – with roughly 70% of the population aged 25 or younger – and the need to include youth in improving agricultural productivity. "We must strategize so we have the youthful population involved in agricultural value chains."
Another challenge relates to post-harvest losses. Approximately one third of the continent's food production is lost after harvest due to poor infrastructure, storage and other challenges. Investing in irrigation, transport infrastructure and storage facilities can improve Africa's contribution to global food security.
Viet Nam is experiencing the current food crisis alongside intensified effects of climate change, such as rising sea levels and saltwater intrusion. The nation has a plan to become a "food innovation hub in South-East Asia," said Le Minh Khai, Deputy Prime Minister of Viet Nam. Doing so requires a holistic approach that balances short-term and long-term strategies and involves multinational organizations, entrepreneurs, investors and farmers.
Both wealthy and developing nations have a key role to play, particularly given that food production must increase more than 60% by 2050 to feed the world. "Solving the global food crisis is everyone's business," said Mariam Mohammed Saeed Al Mheiri, Minister of Climate Change and the Environment, United Arab Emirates.
Indian CEOs' Alliance to Supercharge Race to Net Zero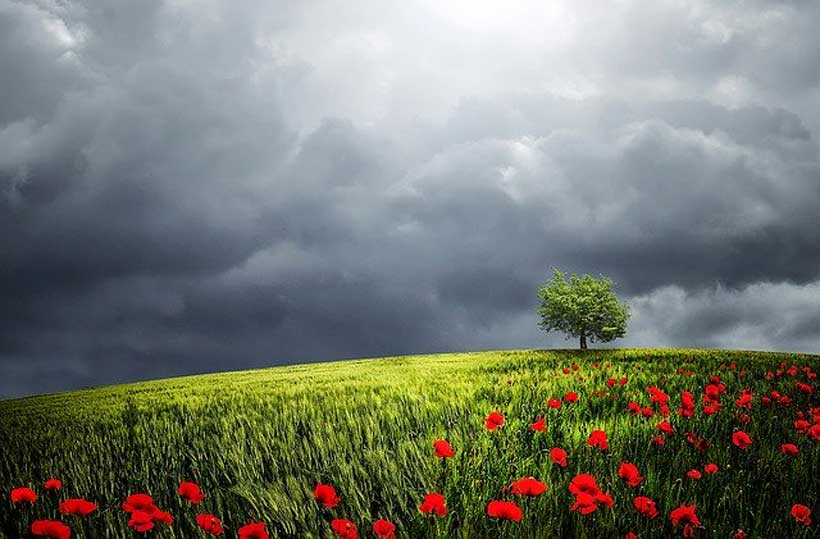 The World Economic Forum today launched the India chapter of the Alliance of CEO Climate Action Leaders to supercharge India's climate action and decarbonization efforts.
Part of the World Economic Forum's Climate Action Platform, the Alliance will continue efforts to achieve the vision outlined in the white paper released last year, Mission 2070: A Green New Deal for a Net Zero India, on India's low-carbon transition by 2070. It will bring together the government, businesses and other key stakeholders to achieve the Indian Prime Minister's ambitious, five-part "Panchamrit" pledge, which includes the country's net-zero by 2070 target.
"As a major global economy, India's role in mitigating climate change is critical and India Inc. must add its full weight to the country's efforts, as well to the global endeavour, against global warming," said Sumant Sinha, Co-Chair, Alliance of CEO Climate Action Leaders India, and Chairman and Chief Executive Officer, ReNew Power.
A collaboration between the management consultancy Kearney and the Indian think-tank Observer Research Foundation, the Alliance will serve as a high-level platform to support business leaders in planning and implementing plans and programmes to achieve climate targets, including net-zero economic growth. It will leverage learnings and experiences from global projects such as the Alliance of CEO Climate Leaders and the First Movers Coalition.
"The Alliance becomes part of our comprehensive nature and climate action agenda in India which includes collaborative initiatives such as Trillion Trees, Moving India for rapid electric vehicle deployment, clean energy financing, Food Innovation Hubs, Stakeholder Capitalism metrices and Clean Skies for Tomorrow," said Børge Brende, President, World Economic Forum.
"The signs of climate change with varying temperature & weather patterns impacting human lives are clearly visible to all of us. Hence, the global initiative and commitment towards climate change, is indeed a positive sign of hope. We believe that it is absolutely possible for us to achieve 1.5℃ target from the Paris agreement. We at Mahindra, have launched a number of major initiatives – Greening ourselves, decarbonising our industry and Rejuvenating our planet – and believe that we are making strong progress to be Carbon neutral by 2040. WEF's Alliance of CEO Climate Action Leaders India is a decisive, collaborative step to scale up our efforts this decade in the race to net-zero. Every step we take together, matters to Mother Earth", said Anish Shah, Co-Chair, Alliance of CEO Climate Action Leaders India and Managing Director and Chief Executive Officer, Mahindra Group.
A just transition could generate annual business opportunities worth over $10 trillion and create 395 million jobs by 2030 worldwide. India alone could create more than 50 million net new jobs and generate over $15 trillion in economic value.