Africa-Europe Alliance: EU boosts pan-African Internet connectivity with €30 million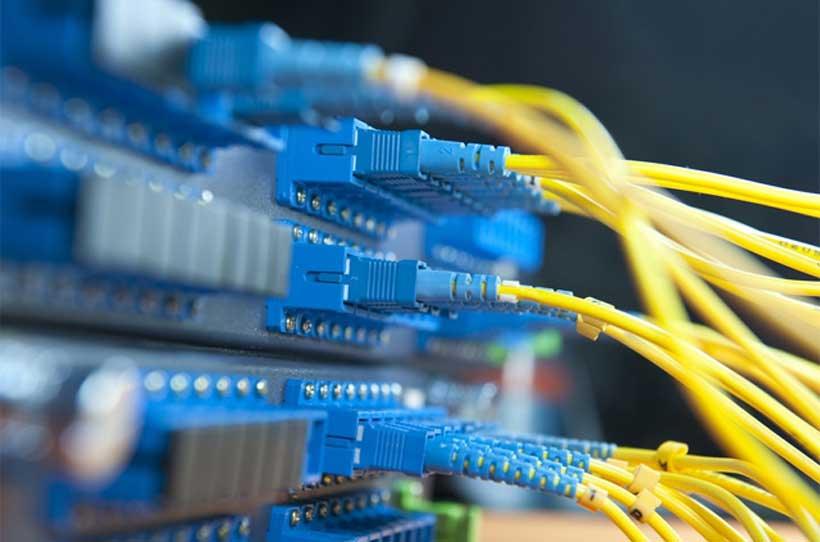 EU has announced additional €30 million for the project "AfricaConnect", that will provide affordable, high-capacity Internet for research and education networks across Africa.
Commissioner for International Partnerships, Jutta Urpilainen, said: "Affordable high-speed broadband connectivity enables African youth, students, and researchers to boost collaborative scientific research with their peers around the world to help them tackle challenges in Africa. This is an important step towards tackling the digital divide."
Improved Internet connectivity will not only facilitate African participation in world-class research projects, but also enable education, training and research institutions to develop and use applications to improve their teaching and learning environments, such as virtual classes or massive open online courses.
This additional €30 million contribution from the EU budget will provide support to the three African Regional Research and Education Networks, which will also contribute €7.5 million:
UbuntuNet Alliance (Eastern and Southern Africa),
WACREN (Western and Central Africa) and
ASREN (Northern Africa and Middle East Arab countries) as well as
GÉANT, Europe's leading collaboration on e-infrastructure and services for research and education and operator of the GÉANT pan-European Research and Education Network.
The new contracts signed today will support the third phase of the project. Since its launch in 2014, more than 800 higher education and research institutions have been connected, their high-speed capacity has been significantly increased, while costs have been lowered.
In Zambia the National Research and Education Network (ZAMREN) multiplied their Internet capacity by 60 times, while costs dropped by 94% over a 4-year period.
In Nigeria, the project helped students to improve campus security at the University of Lagos. By building a mock surveillance system for the detection of intruders, in the form of a moving robot, the project demonstrated a cost-effective way to deploy monitoring on Nigerian campuses. This has inspired other universities to improve campus security nationwide.
In Uganda, the project helped students to enhance their university services by facilitating affordable online access. Frustrated with long waiting lines and complex bureaucracy, a group of software development and data management students developed an application that optimised administrative processes and enhanced their learning experience.
In Egypt, AfricaConnect joined forces with the scientific community to issue early warnings about natural disasters. The impact of dust storms, which can cause injury through falling debris or trigger asthma attacks, is being mitigated through monitoring and timely alerts. Reliable Internet connectivity provided by this project has helped to access, download and transfer data from satellite sensors and meteorological stations.
Background
Home to the youngest population in the world, Africa is progressing rapidly in digital adoption. Over the past ten years, Africa has recorded the highest growth globally in Internet access, moving from 2.1% in 2005 to 24.4% in 2018. The digital economy in Africa provides not only opportunities for increased job creation and data, but also the basis for accelerating access to quality basic services, improving transparency and accountability of governments, and enhancing democracy.
Research and innovation environments can support the development of skills and improve the employability of young people. eEducation and eLearning can support the establishment of collective digital educational resources, and virtual reality can increase access to quality vocational education and training for young people in remote areas. Given their strong potential as enablers of "knowledge-based" societies, digital technologies are key to accelerating progress in the education and research sector.
AfricaConnect3 builds advanced Internet networks for research and education across the entire African continent. It involves regional networking organisations, facilitators of cross-border exchanges of data and collaboration, from three geographical areas: ASREN in North Africa; WACREN in West and Central Africa; UbuntuNet Alliance in Eastern and Southern Africa. By collaborating with the pan-European GÉANT network, it strengthens Europe's links with the African continent and provides African research and education communities with opportunities for global collaboration.
The projects announced above are funded by the Pan-African Programme Annual Action Programme 2018.
They contribute to education, skills and digitalisation – key priorities under the Africa-Europe Alliance for Sustainable Investment and Jobs. The European Union-African Union Digital Economy Task Force, set up under the Africa-Europe Alliance for Sustainable Investment and Jobs, recommends mainstreaming digital skills and responsible online behavior and the promotion of digital skills in schools, by reviewing education curricula in accordance with the evolving needs and trends in the digital economy and society.
Does Buying a Chinese Smartphone Pose a Privacy Risk?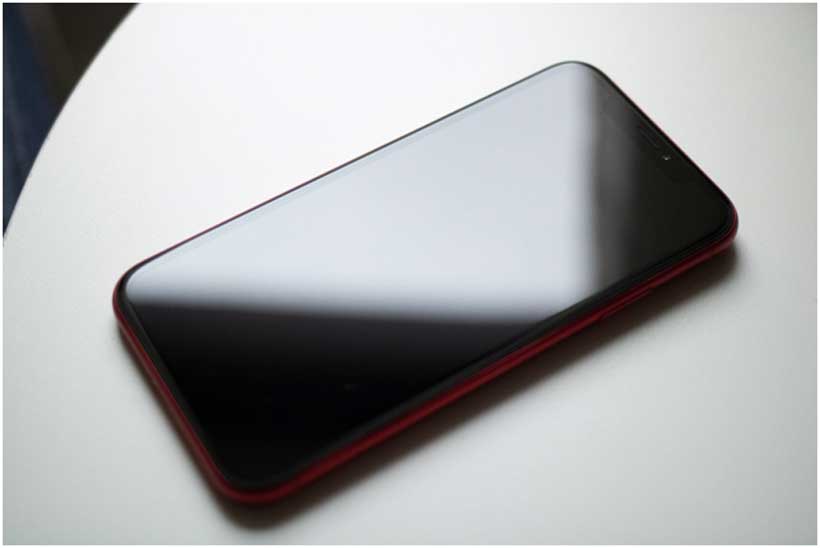 Chinese smartphones have garnered a pretty bad privacy reputation in the last few years, which stems from several issues, such as lack of consumers' trust and the fact that global political events have not really been in China's favor. Somewhere around the mid-2010s though, China's global image changed a lot for the better, especially with their appearance in the smartphone industry and when it comes to advances in 4G and 5G technology.
The smartphone industry is one of the fastest growing sectors in the global technology industry. Particularly in the last decade, which gave us the smartphone revolution, global device sales have skyrocketed from just 100 million in 2007, to over 1.5 billion today. Smartphones are also the most popular way through which people access the internet, which makes this sector critical for tech companies.
14 years ago now, we experienced the launch of the first Apple iPhone in 2007, which would undoubtedly mark the beginning of a new Information Age. As the years went by, we have seen big players such as Samsung entering the market, as well as most recently Chinese companies like Huawei and Xiaomi eating up global market share with their very affordable smartphones. It isn't just Huawei and Xiaomi, though, let's not forget Oppo and Vivo too, who have held small but stable market share, even gaining popularity in the United States.
Apple never really took off in China like it did in the rest of the world, as the nation favoured national production and local brand loyalty, but Apple has always been in demand there. Outside of China though, Apple had absolutely dominated the smartphone market for a long time with the entire world anxiously awaiting their next press conference, and what their new iPhone would be like. The market dominance then switched hands between Apple and Samsung for a few years, with Samsung being dominant most of the time.
Now, however, the global smartphone market has changed. With so much competition on the horizon (Samsung, Xiaomi, Huawei), as well as Apple charging very lofty prices for their latest offerings (and having lost some of their charm along the way with radical design changes), Chinese players have adapted and grasped a firm hold on the market for the foreseeable future. Offering familiar minimalist design approaches that Apple is known for, as well as having totally revamped their marketing, Chinese smartphone brands are now a true contender to the established giants. Ultimately, the most important target market for Chinese smartphones is the US and EU markets.
There is a big problem there though, it looks like there are serious privacy issues that plague Chinese smartphones and their reputation. Let's look into this below.
What Is The Problem With Chinese Smartphone Brands?
With news of Huawei being banned (Xiaomi is also blacklisted) from Western countries, their reputation is not in a good place. Today, there are many Chinese smartphone brands available, with Huawei and Xiaomi being the most recognizable internationally -the ones that have sold the most outside of China. Some of the other 'budget' brands are Honor and Realme, for example, which may not be known to most people. There are many more Chinese smartphone brands, but way too many to list.
With so much political tension between the US and China, what does this mean if you are planning to buy/already own a Chinese smartphone? Unfortunately, it is a fact that Chinese smartphones have experienced many privacy and security related issues with their devices, which fall into the categories;
Pre-installed spyware
Malware vulnerabilities
Data theft
Hardware 'Backdoors'
Weak encryption
Beyond pre-installed malicious software in Chinese smartphones, there are additional risks from installing very popular Chinese-made social media apps, such as;
Takeaways For Your General Smartphone Security
Having covered why there is so much negative buzz around Chinese smartphones and their privacy risks, let's remember that a lot of it comes from the political tension between China and the US. There have been countless allegations of spying, hacking and data risks. Beyond this, there is a more important fact for the regular user. It is that Chinese phones are Android-based, which has a much larger user base and is as such more susceptible to attacks.
Let's emphasize one thing; yes, that doesn't mean that these devices are safe, but what is safe nowadays? Should this deter you, a regular citizen, from buying a Chinese smartphone? It is difficult to say what is considered 'safe' nowadays, and depends a lot on who you are and whether your data is so sensitive that governments will try to access your phone (for most people, this is not an issue).
However, for the privacy conscious individuals out there, there are some things you must implement for your safety and peace of mind, no matter what kind of device you use, or which country it comes from;
Always use a trustworthy Virtual Private Network, or VPN
Consider that iOS may be safer than Android overall
Make sure that you have a strong password on your phone
Ensure that you have multi-factor authentication at every juncture
Do not share sensitive information online if possible
Always keep your smartphone software up-to-date
Never download unverified software, or access third-party app stores
Earth Observation Data Could Represent A Billion-Dollar Opportunity For Africa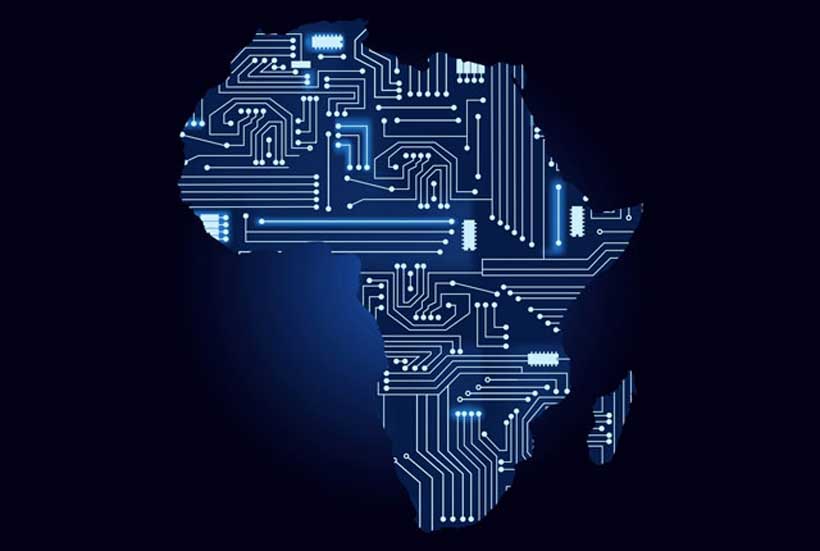 Earth observation [EO] data provides a billion-dollar opportunity for economies on the African continent, one that could create jobs and build new resilience after COVID-19.
The newly released report Unlocking the Potential of Earth Observation to address Africa's critical challenges lays out the multiple economic benefits from EO data. The report was written in collaboration with Digital Earth Africa, an initiative that is a world first in providing freely accessible data that maps the entire African continent.
This report marks the first known time the potential impact of EO for Africa has been quantified. According to estimates, EO could be worth up to $2 billion a year thanks to:
1. A strengthened EO industry. Improved use of EO data could lead to an extra $500 million in yearly EO sales along with new job opportunities and increased fiscal revenues.
2. Boosted agricultural productivity. Better data could potentially be worth an extra $900 million a year, thanks to water savings and productivity gains for farmers, not to mention reduced pesticide usage.
3. Better regulation of gold mining activity. Data allows countries to crack down on illegal mining, providing a potential savings of at least $900 million from reduced environmental damage and fiscal evasion.
The report shows the opportunity available in EO data to strengthen economies and reach sustainability goals. EO data can help governments make more informed decisions regarding water, agriculture, food security and urbanization. Advancing new collaborations between public and private efforts can incentivize data sharing to develop EO industries on the continent even further.
Dr Adam Lewis, Managing Director of the Digital Earth Program welcomes the findings of the report as the first of its kind to quantify the potential benefits of the program. "Through collaboration with key partners both within Africa and across the globe, we have made significant progress in turning this potential into a reality. Over the last 12 months the program has met a number of milestones in improving access to data and services within Africa. Working with Amazon Web Services as well as international space agencies and the private sector, we have been able to provide access to locally stored analysis-ready satellite data within Africa." Adam said.
"We are proud to support Digital Earth Africa's efforts to make Earth observation data more easily accessible to African nations," said Ana Pinheiro Privette, Lead for Amazon Sustainability Data Initiative. "Through the Amazon Sustainability Data Initiative, Amazon is making available petabytes of Earth observation data, which provide valuable insights for communities to manage climate impacts including increased floods and droughts."
Valuing the impact of EO is an emerging practice globally, with recent reports covering the Asia Pacific, Australia, the European Union and the UK, but this is the first such report for Africa. The report was developed following examination of the readiness of African countries to effectively and efficiently grow their geospatial capabilities, integrated with study of the potential economic benefit of EO data adoption on specific sustainable development focus areas.
Data-Driven Operations Are Key to Future of Manufacturing
In the near future, manufacturing companies will collaborate in hyperconnected value networks in which data-and-analytics applications drive productivity, new customer experiences and societal and environmental impact. A new white paper, Data Excellence: Transforming Manufacturing and Supply Systems, released today presents the challenges for manufacturers and provides the steps to overcome them.
According to the report, nearly three-quarters of 1,300 surveyed manufacturing executives consider advanced analytics to be critical for success and more important today than three years ago. However, only a few companies capture the full value that data and analytics can unlock to address manufacturers' most pressing challenges. Less than 20% of surveyed participants prioritize advanced analytics to promote either short-term cost reductions or longer-term structural cost improvements. Only 39% have managed to scale data-driven use cases beyond the production process of a single product and thus achieve a clearly positive business case.
Surveyed manufacturers cited various challenges that impeded their efforts to further scale and implement data-and-analytics solutions within their plants and across networks:
They struggle to prioritize the right value-adding use cases from a broad range of applications
They have not put in place technological enablers, such as data security or advanced algorithms
They lack critical organizational enablers, such as skills and capabilities and effective internal governance
This study by the World Economic Forum, in collaboration with the Boston Consulting Group (BCG), features insights from a unique community of 40+ manufacturing organizations and leading academics and public sector representatives, identifying six priorities to capture value from data and analytics in manufacturing:
Define a data-to-value strategy and roadmap
Incentivize internal and external ecosystem partners
Build capabilities to capture and use data
Implement an open platform to unlock data silos
Enable connectivity for low-latency, high-bandwidth data flows
Ensure data security and privacy
"These findings will help accelerate our journey to support companies in devising a path forward to reach the next level of data-based manufacturing excellence, build trust among manufacturing, suppliers and customers, and unlock new value through the development of new data-driven ecosystems," said Francisco Betti, Head of Shaping the Future of Advanced Manufacturing and Production at the World Economic Forum.
"Manufacturing is on the verge of a data‑driven revolution," said Daniel Küpper, Managing Director and Partner of BCG and a report co-author. "But many companies have become disillusioned because they lack the technological backbone required to effectively scale data-and-analytics applications. Establishing these prerequisites will be critical to success in the post-pandemic world."
As a next step, the community is co-developing a Manufacturing Data Excellence Framework, which comprises value-adding applications as well as technological and organizational success factors. Companies will be able to leverage this framework to accelerate the development of globally connected manufacturing data ecosystems.