Kazakhstan's Economic Growth to Moderate in 2020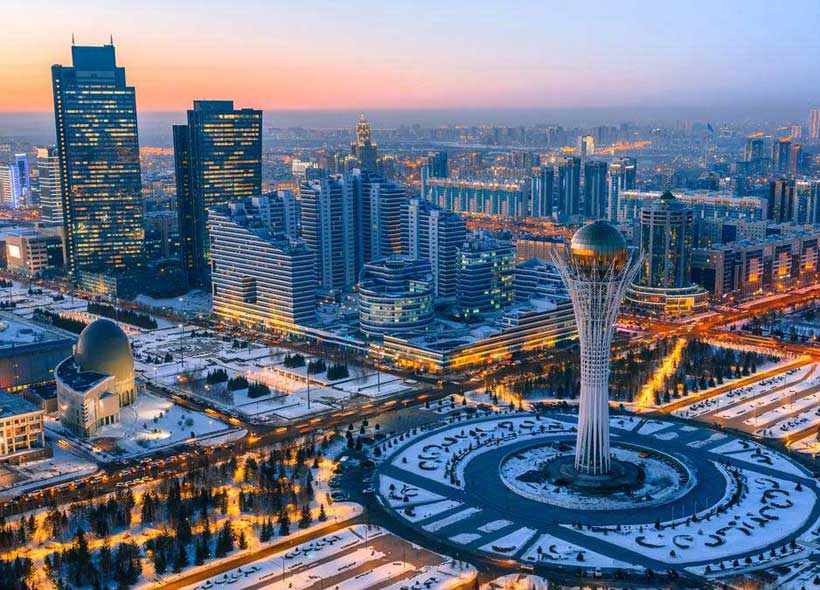 Kazakhstan's real gross domestic product (GDP) growth is projected at 4.0% for 2019, before easing to 3.7% in 2020, according to the World Bank's latest Kazakhstan Economic Update.
A solid performance in domestic demand supported annual GDP growth in 2019. Higher spending on social assistance and continued infrastructure investments helped sustain consumption and investments. Business investment has largely been driven by capital spending in the mining industry and buoyancy in residential construction.
Robust domestic demand, rising food prices, and a weaker exchange rate contributed to inflation fluctuations. The annual inflation rate rose to 5.5 percent in October 2019, slightly above the rate recorded the previous year, resulting in a tightening of monetary policy by the Central bank.
Growth will moderate in 2020, according to the report, as the impact of previous fiscal stimuli diminish gradually over time, and a weaker external environment increases vulnerability to economic shocks. Although global economic growth is expected to improve slightly in 2020, weaker-than-expected growth in the European Union (EU), Chinese, and Russian economies could rattle demand and the prices of commodities relevant to Kazakhstan's exports. Continued weak demand for corporate lending and risk-aversion by banks present another downside risk to growth.
"Although Kazakhstan's GDP has grown at a steady pace in the last two years, going forward it will be necessary to rethink subsidy policies and lending to small and medium enterprises and industries to improve markets and sustain growth", says Jean-Francois Marteau, World Bank Country Manager for Kazakhstan.
The special section of the Economic Update examines export diversification in Kazakhstan. The country is close to the growing markets of China, Europe, and Central Asia, and therefore trade offers new opportunities for economic growth that could also help diversify the economy.
The report highlights that, although Kazakhstan has made progress in diversifying its export destinations, the quality of products is still relatively low. Organization for Economic Co-operation and Development (OECD) data on trade in value-added indicates that Kazakhstan's exporters used fewer imported inputs compared to a decade earlier, which suggests a declining participation in the global value chain.
"Understanding current developments and challenges in exports is key to informing policy on necessary improvements in export competitiveness," says Sjamsu Rahardja, Senior Economist, World Bank Country Office in Kazakhstan. "Our report finds that Kazakhstan can deepen reforms in trade facilitation, attract and retain FDI, and increase participation in the global value chain."
Sanctions against Russia like a "tiger without fangs"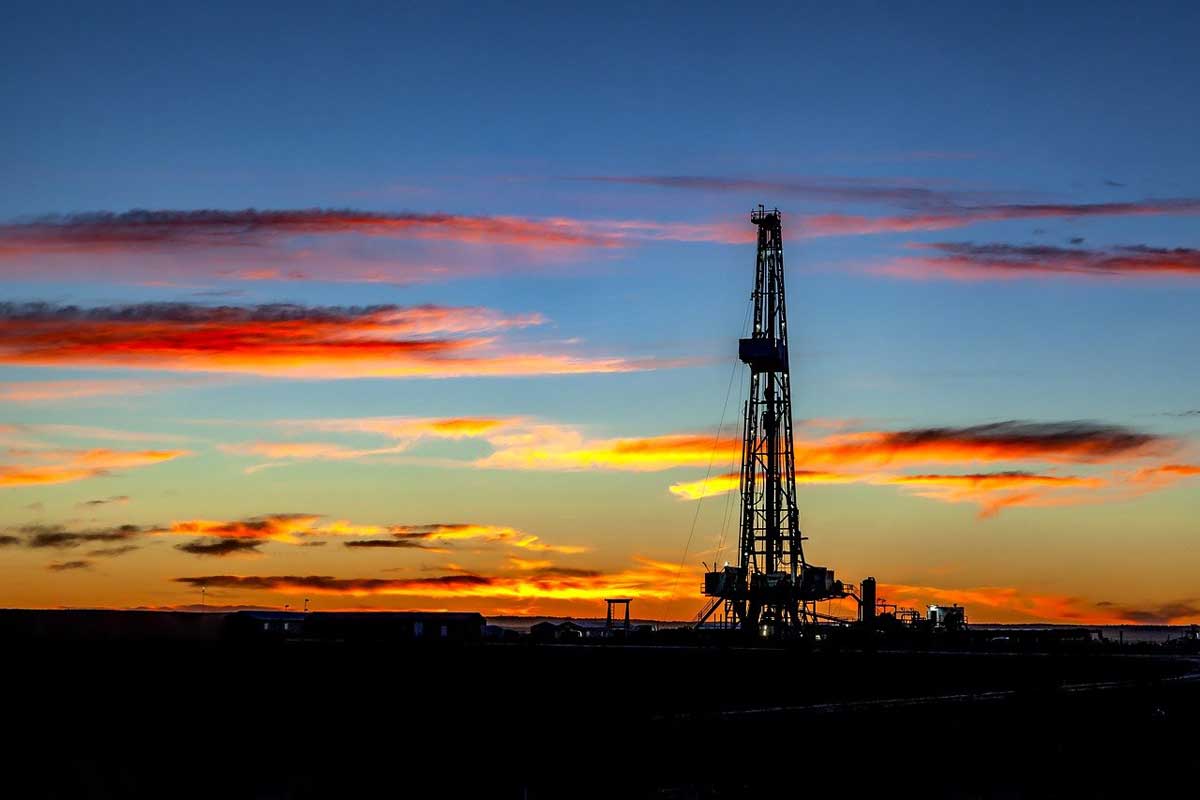 Regarding the appropriateness of Western sanctions against Russia, an oil tracker says that, "These sanctions remain a "tiger without fangs"…"
Despite Western sanctions on Russian oil, it enters European markets through an alternative market, while information and figures from European energy centers indicate that India imports Russian oil, refines it and re-exports it to Europe, notes 'Al-Jazeera'.
Since the start of Russia's war with Ukraine over a year ago, the European Union has imposed several packages of sanctions on the Russian oil sector.
The Kpler data analysis center in the Austrian capital Vienna believes that European measures were not effective due to the flow of Russian refined oil to the countries of the Union, which indicates that India is looking at the angle of its purely economic interests away from discussing energy security and the Ukrainian war, and also does not consider itself part of the "political game".
Victor Katona, an oil supply tracker at the Kepler Center, told Al Jazeera Net that before Russia's war with Ukraine, Russian oil exports to India accounted for only 1% of India's needs, indicating that it now fluctuates between 40% and 45%. . , and that India imported more than two million barrels of Russian oil per day in April 2023.
The expert adds that the data from the Kepler Center show a significant increase in India's exports of gasoline, diesel fuel and other derivatives towards the EU countries in recent months, adding that New Delhi does not have huge oil reserves, which means a significant increase in Russian oil imports. .
Also, the Finnish Center for Energy Research CREA (CREA) confirms that Western countries have imported over the past 12 months of oil products worth 42 billion euros from Russian oil through several countries, primarily India.
The report indicates that the European Union was the largest importer of petroleum products from these countries in the specified period, the value of its imports amounted to 17.7 billion euros, in second place was Australia with a value of 8 billion euros, the United States with 6.6 billion, then the United Kingdom with a value of 5 billion Japan with 4.8 billion euros.
According to the center, diesel fuel is leading in imported oil products by 29%, aviation fuel by 23%, gas oil by 13%.
Regarding the appropriateness of Western sanctions against Russia, Victor Katona, an oil tracker at the Kepler Center, says that these sanctions remain a "tiger without fangs" if they do not cover Asian countries, especially India and China, stressing that "if the West wants to hurt the Russian oil industry, the only way to do that is to prevent India and China from buying Russian oil."
The expert concludes that the problem for Western countries, whether within the European Union, the seven largest countries of the G7 (G7) or the United States, is that an attempt to prevent India or China from buying Russian oil "will lead to an increase in oil prices even up to 200 dollars per barrel.
Japanese Nintendo Folds Up Games Sales in Russia
Russia's Ministry of Industry and Trade has expanded its list of goods for parallel importation, including some foreign toy brands such as Hasbro, Logitech and Nintendo that were not previously included.
According to the official media release which says "Import stimulus is aimed at those niches in which Russian producers need more time to meet the needs of industrial enterprises and end consumers." Going forward, the ministry plans to move from inclusion of brands in the list to inclusion of copyright holders, which will simplify the administration of this procedure.
But late April, Nintendo also said it would no longer sell games in Russia through its online store as the Japanese giant winds down operations in the increasingly isolated country. The changes, which were announced and came into effect on April 31, follow Nintendo's suspension of product shipments to Russia in March 2022 after the invasion of Ukraine.
Russian customers can still re-download previously purchased content but no new payments can be made or new accounts created, a Nintendo statement said. Following the shipment suspension and "as a result of the economic outlook, Nintendo of Europe has decided to wind down operations of its Russian subsidiary," it said.
"Payment information tied to Nintendo accounts, such as credit card or PayPal account details, has been deleted for security reasons," according the to company. Nintendo's eShop was already "under maintenance" in Russia because its payment provider had stopped ruble transactions.
A growing number of multinationals have fully or partially halted business in Russia since the Ukraine war began. Some have cited disruption to business, while others have directly linked the move to outrage over President Vladimir Putin's decision to send troops into Ukraine in February last year.
Nintendo's rival Sony suspended software and hardware shipments to Russia and operations of the PlayStation Store there in March 2022. "Sony Interactive Entertainment (SIE) joins the global community in calling for peace in Ukraine," the company tweeted.
It suspends all the deliveries to Russia, operations of the official online store and the release of Gran Turismo 7 simulator for the Russian market, Sony added. The decision was made in view of disruptions of the chain of supplies and payment problems because of sanctions introduced against Russia after the start of the military operation in Ukraine.
Nintendo is a Japanese multinational video game company headquartered in Kyoto. It's central focus is the research, development, production, and distribution of entertainment products – primarily video game software and hardware and card games.
Like many other electronics companies, Nintendo offers a recycling program for customers to mail in unused products. As of 2022, Nintendo has sold more than 5.4 billion video games and over 800 million hardware units.
During the peak of Nintendo's success in the video game industry in the 1990s, its name was ubiquitously used to refer to any video game console, regardless of the manufacturer. It is one of the wealthiest and most valuable companies in the Japanese market, with business affiliates in the United States and Europe. It was founded in 1889 as Nintendo Karuta.
Will Egypt Join and Adapt BRICS Currency?
The BRICS nations are looking to establish their own currency, in order to decrease the influence of the US in the global trade market by means of de-dollarization writes Watcher.Guru. New countries are already showing interest in joining the organization, including Egypt.
Will Egypt Join and Adapt BRICS Currency?
Egypt's interest in the BRICS alliance has risen over the past two years. This is in part due to the speculations of a new currency. A gradual development of a non-dollar financial system, moving away from reliance on the US dollar, is something that the African nation is looking to do. Also, Egypt's economy will benefit from the formation of reserves to solve liquidity problems. This formation will better cope with global crises through the economy of the member countries
Additionally, Egypt hopes to establish more trade with domestic currencies. This is something that has been heavily discussed by BRICS and will be discussed especially at the upcoming BRICS summit in August. Despite a deteriorating economy and weak sovereign currency, Egypt looks to be favoring the BRICS Alliance as a way to solve its monetary issues.
In March of this year, Cairo took an equity position within the New Development Bank (NDB). The NDB was developed by the BRICS alliance. This is the first surefire step in a nation joining BRICS. The UAE, Bangladesh, and Uruguay have also already done this as well.
Egypt participated in the BRICS Summits in 2017 and 2022. It will likely be involved in the upcoming one in South Africa as well. While more nations being officially brought into BRICS during the summit isn't a guarantee, the topic of new members and a new currency will be a hot topic.