ADB Investing Over $1 Billion to Help Pacific's Renewable Energy Transition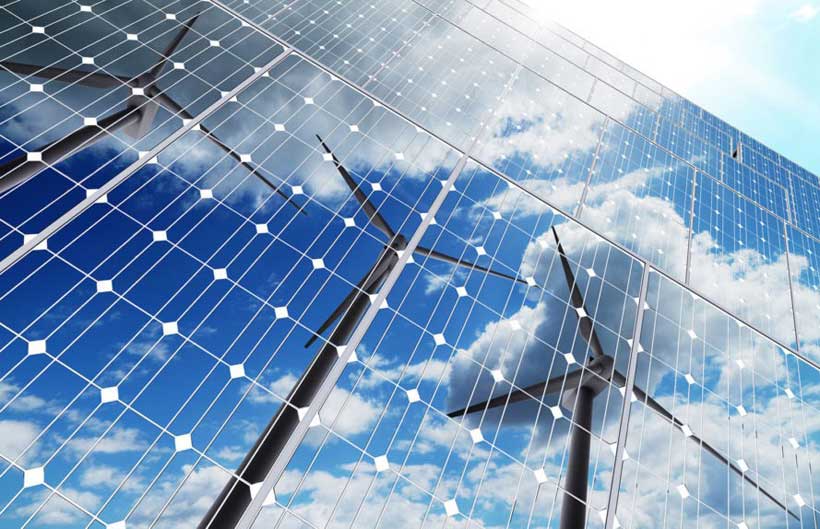 The Asian Development Bank (ADB) will invest over $1 billion worth of energy projects in the Pacific from 2019 to 2021 to increase renewable energy generation and improve access to affordable and sustainable electricity in the subregion.
ADB's Pacific Energy Update 2019 details how the bank is helping its Pacific developing member countries undertake a structural shift away from fossil fuel-based energy sources and towards renewables. The report provides a country-by-country snapshot of energy needs and opportunities, and profiles how 29 ADB-supported projects are enabling governments, communities, and the private sector improve energy security, lower the cost of power, and reduce carbon emissions.
"Between 2007 and 2018, ADB-financed projects in the Pacific installed 62 megawatts (MW) of renewable energy generation capacity, constructed or refurbished 1,600 kilometers of power lines, and connected 10,000 households to electricity grids," said ADB Pacific Department Energy Division Director Mr. Olly Norojono. "Over 2019 to 2021, we are building on these achievements by helping install new sources of renewable power, improve supply-side efficiency, and integrate battery storage. We are also providing support to better manage and regulate countries' energy sectors."
The report highlights that many Pacific countries are implementing plans to run on 100% renewables, with the transition to cleaner, more efficient power reducing dependency on imported fossil fuels, increasing access to affordable and reliable electricity, and reducing carbon dioxide emissions.
ADB is helping Pacific countries make this transition by providing finance and direct technical assistance. Projects financed by ADB are developing solar, wind, and hydropower facilities; installing battery storage technology; and improving or extending transmission lines. Technical assistance provided by ADB, meanwhile, is helping utilities operate more efficiently through legal, policy, regulatory, and institutional reforms, as well as improving financial management and corporate governance.
In Papua New Guinea, the Power Sector Development Project—ADB's biggest energy project in the Pacific—will expand the transmission and distribution network to increase the national electrification rate from 12% to 19% by 2028. Other ADB financing is extending Port Moresby's power grid, constructing or refurbishing hydropower plants, and increasing operators' abilities to manage and maintain power facilities.
In Solomon Islands, the 15MW Tina River Hydropower Project represents a paradigm shift in power generation. It is projected to meet 68% of the country's needs while reducing its carbon dioxide emissions by 49,500 tons per year—more than twice what the government has committed to.
In Samoa, ADB financing has helped rehabilitate and increase the output of hydropower facilities damaged in 2012's Cyclone Evan, as well as build a new dam that will prevent flooding, secure water supplies, and generate power. ADB is also facilitating private sector investment to expand a local solar plant.
ADB has also financed the restoration and improved storm resilience of Tonga's electricity network following damage from two cyclones. The Outer Island Renewable Energy Project, meanwhile, is helping Tonga achieve 70% renewable energy generation by 2030 by establishing new solar power systems on the country's eight outer islands.
Similarly, ADB financing in the Cook Islands is helping install battery-supported solar generation systems on five islands, reducing the use of diesel power and helping the country pursue its goal of 100% renewable energy generation.
Regionally, the Pacific Renewable Energy Investment Facility is enabling the rapid provision of funding for a large volume of small-scale energy projects in the smallest 11 Pacific island countries. One of the 20 projects the facility is supporting is the Tonga Renewable Energy Project, with $12 million contributing to batteries, grid improvements, and new solar farms to increase electricity access for outer-island communities. The facility is also overseeing energy sector reforms, preparing further investment channels, promoting private sector engagement, and sharing best practices and lessons.
Another regional project, the Pacific Renewable Energy Program, is working to make renewable energy projects bankable for the private sector. By offsetting risks associated with renewables investment in the Pacific, providing loans and letters of credit, and assisting with transactions, the project is enabling increased private sector participation in Pacific energy production.
ADB is currently supporting 14 active energy projects in 10 countries in the Pacific worth $371 million.
Renewable energy access key to climate adaptation in Africa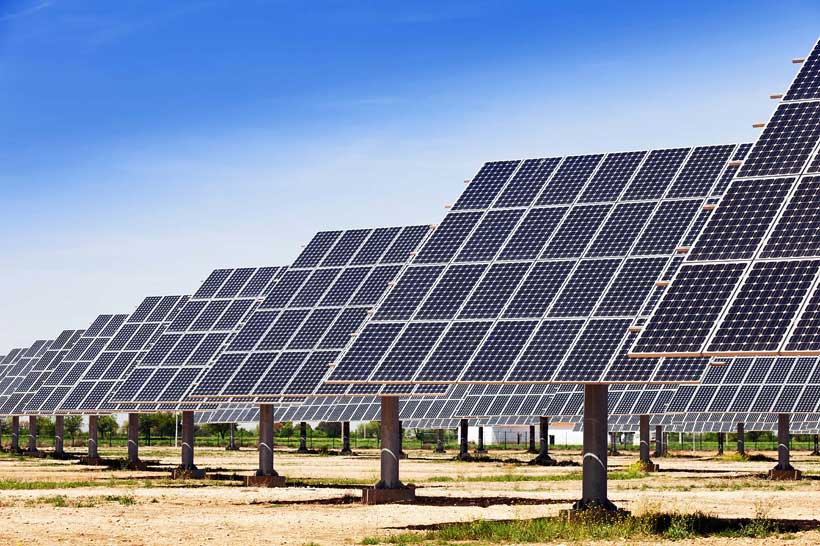 Support for climate adaptation in Africa is crucial, UN Secretary-General António Guterres said on Tuesday in appealing for greater action to provide renewable energy to hundreds of millions who still lack access to reliable and affordable electricity.
"As the continent that has contributed least to the climate crisis, Africa deserves the strongest possible support and solidarity", he told an online dialogue for leaders convened by the African Development Bank.
Mr. Guterres warned that "adaptation must not be the neglected half of the climate equation".
Old models failing
Although Africa has abundant and untapped renewable resources, it has received just two per cent of global investment in renewable energy over the past decade, he reported.
Old models of development and energy use have failed to provide Africans with universal energy access, he said, meaning hundreds of millions of people still lack reliable and affordable electricity or are cooking with polluting and harmful fuels.
"We can provide universal access to energy in Africa primarily through renewable energy. I call for a comprehensive package of support to meet this objective ahead of COP26," Mr. Guterres said, referring to the UN climate change conference in November.
"It is achievable. It is necessary. It is overdue. And it is smart: climate action is a $3 trillion investment opportunity in Africa by 2030," he added.
'Major finance gap'
However, the Secretary-General pointed to "the major finance" gap blocking progress towards this goal. He urged developed countries to deliver on their $100 billion climate commitment made over a decade ago.
"Developed countries and main financers must ensure a swift shift of the billions to support African green investments, to increase resilience and to create the conditions for scaled-up private finance", he said.
"And the private sector must step up and get organized to provide immediate, concrete solutions to governments. Local authorities can work with unions and community leaders on reskilling and social security nets."
Commitment and fiscal autonomy
While African Governments also can lead the way by committing to ambitious adaptation and mitigation plans, they first need to regain their fiscal autonomy, he said.
The Secretary-General stressed the need to extend the debt moratorium for developing countries, made last year in response to the COVID-19 pandemic, and even cancelling debts where appropriate.
Furthermore, Special Drawing Rights, a type of supplementary foreign reserve maintained by the International Monetary Fund (IMF), must also be made available to support Africa's recovery.
How Renewables Offer New Solutions for District Heating and Cooling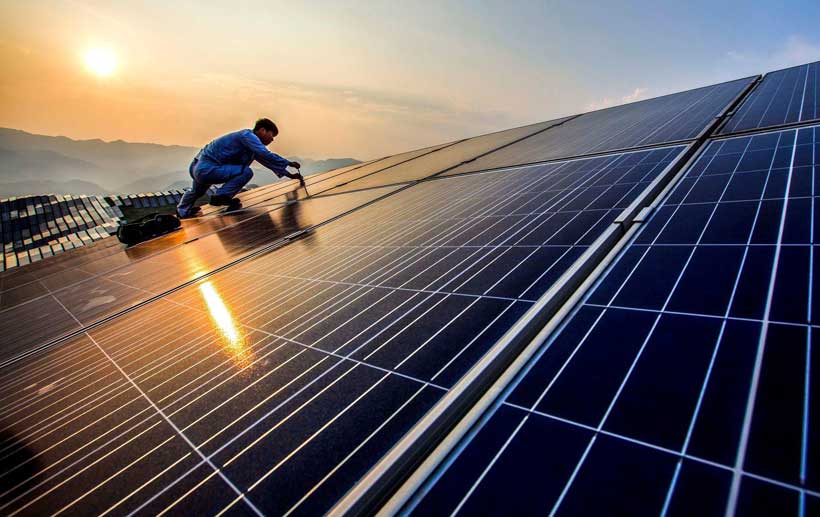 Heating is the largest end user of energy, accounting for over 50% of global final energy consumption worldwide. At present, much of this demand is met by burning fossil fuels, making the sector a significant contributor to greenhouse gas emissions and air pollution. Renewables can play a significant role in decarbonising the way we heat homes and businesses.
Traditionally, biofuels have been the main alternative to fossil fuels in district heating and cooling. However recent improvements in building insulation and digitalisation have opened district energy to widely accessible, low-temperature renewables such as low-temperature geothermal, solar thermal and waste heat sources.
These sources are widely available in many regions. Yet, they remain largely untapped because they are not immediately compatible with current district energy infrastructure and existing building stock according to IRENA's "Integrating Low-Temperature Renewables in District Energy Systems" published in collaboration with Aalborg university, Denmark.
Speaking during a recent workshop to launch the report, Miklos Antics, the President of the European Geothermal Energy Council, said more than 25% of the EU population lives in areas directly suitable for geothermal district heating.
The workshop was held under the framework of the Energy Solutions for Cities of the Future and under the umbrella of the Global Geothermal Alliance, with a focus on China with the support of the Chinese Renewable Energy Engineering Institute (CREEI). "District heating is of utmost importance to achieve decarbonised energy systems in China by 2060," said Professor Brian Vad Mathiesen from Aalborg University.
For his part, Haukur Hardarsson, Chairman and Founder of Arctic Green Energy, highlighted the fact that Sinopec Green Energy connected about 60 million square meters of floor area to geothermal district heating systems, saving the country and the world close to 13 million tons of CO2 over the last decade – showing the environmental value of geothermal energy for heating and cooling.
IRENA's analysis shares good practices from mature district heating and cooling markets with emerging markets and shows that a lack of data and a disconnect with building renovation strategies at the municipality level is holding back further integration of low-temperature renewables.
To overcome the challenges associated with the integration of low-temperature renewables into district heating and cooling, the report offers the following key recommendations:
Develop strategic heating and cooling plans based on clear political drivers and identify relevant stakeholders;
Elaborate technical scenarios based on heating and/or cooling demand and mapping of resources;
Integrate change of supply, modernization of the network and building renovations;
Promote the utilisation of locally available renewables for heating and cooling;
Establish enabling regulatory conditions, supportive financing options and business models
According to the report, heating and cooling challenges, such as issues with current energy supply, should be addressed in a co-ordinated and informed manner and with a long-term perspective.
"Development of district heating and cooling systems, particularly those that are compatible with low-temperature renewable energy resources, is one way to integrate more renewables in the heating and cooling sector. However, this requires a collaborative effort from all relevant stakeholders, to address the inherent challenges," said IRENA's Director of Country Engagement and Partnerships Gurbuz Gonul during the workshop.
"If action is taken, renewables can constitute up to 77% of the energy supplied to district heating energy systems by 2050, up from only 8% in 2017," he added.
The high upfront capital costs associated with the construction and refurbishment of the building stock as well as of the district heating and cooling network are substantial and it can take a decade or longer before any profits are realised, according to the report. This makes these projects a good match for investors seeking long-term revenue streams rather than quick returns.
The report also highlights the role of national and local authorities in strategic planning for heating and cooling and supporting district energy operators by de-risking investments and facilitating access to direct funding from the public sector. Project developers can also benefit from technical assistance programmes that assess the viability of projects, support the development of district energy infrastructure in new markets, and evaluate renewable energy supply options.
To read the full report, click here.
Fast-Track Energy Transitions to Win the Race to Zero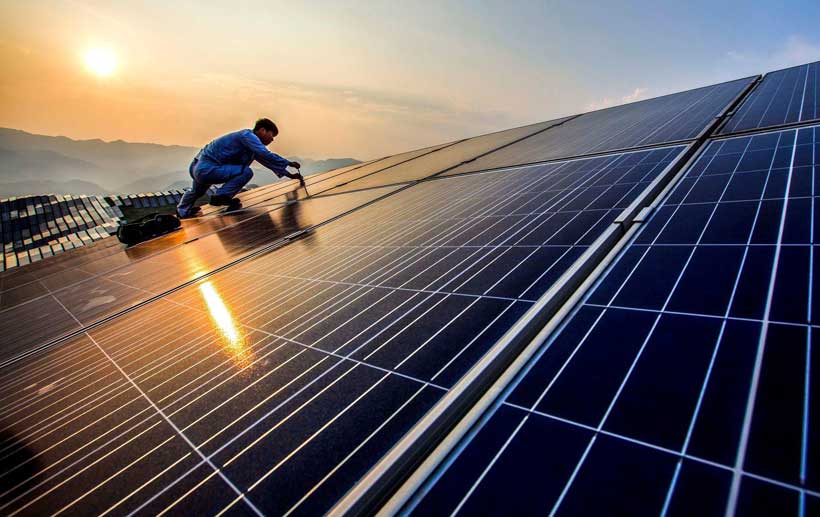 Proven technologies for a net-zero energy system already largely exist today, finds the preview of World Energy Transitions Outlook by the International Renewable Energy Agency (IRENA). Renewable power, green hydrogen and modern bioenergy will dominate the world of energy of the future.
Previewed at the Berlin Energy Transition Dialogue today, IRENA's Outlook proposes energy transition solutions for the narrow pathway available to contain the rise of temperature to 1.5°C and halt irreversible global warming. 90% of all decarbonisation solutions in 2050 will involve renewable energy through direct supply of low-cost power, efficiency, renewable-powered electrification in end-use as well as green hydrogen. Carbon capture and removal technologies in combination with bioenergy will deliver the 'last mile' CO2 reductions towards a net-zero energy system.
With 2030 deadlines around the corner, this Outlook comes at a critical time when acting fast and bold on global climate pledges is crucial in the decisive year of UN High-Level Dialogue on Energy and Glasgow Climate Conference COP26.
Francesco La Camera, Director-General of IRENA said: "The window of opportunity to achieve the 1.5°C Paris Agreement goal is closing fast. The recent trends show that the gap between where we are and where we should be is not decreasing but widening. We are heading in the wrong direction. The World Energy Transitions Outlook considers options of the narrow pathway we have to be in line with the 1.5°C goal. We need a drastic acceleration of energy transitions to make a meaningful turnaround. Time will be the most important variable to measure our efforts."
"While the pathway is daunting, several favourable elements can make it achievable," La Camera added. "Major economies accounting for over half of global CO2 emissions are turning carbon neutral. Global capital is moving too. We see financial markets and investors shifting capital into sustainable assets. Covid-19 has highlighted the cost of tying economies to fossil fuels and confirmed the resilience of renewable energy. As governments pump huge sums in bailouts and recovery, investment must support energy transition. It is time to act and countries can lead the way with policies for a climate-safe, prosperous and just energy system fit for the 21st century."
IRENA's "1.5°C pathway" sees a trebling of global power dominated by renewables in 2050. It also sees a decline in fossil fuel use by more than 75% over the same time, with oil and coal consumption shrinking fastest. Natural gas should peak around 2025, becoming the largest remaining fossil fuel by 2050.
Financial markets reflect this shift by allocating capital away from fossil fuels and into sustainable assets like renewables. The downgrading of fossil fuels continues, with shares of fossil‑fuel-heavy energy sector in S&P index falling from 13% a decade ago to below 3% today. In contrast, investors are flooding money into renewable energy stock with S&P clean energy up by 138% in 2020.
However, significant investment will have to be redirected, IRENA's Outlook shows. Major economies have announced economic stimulus packages that will pump approximately USD 4.6 trillion directly into carbon-relevant sectors such as agriculture, industry, waste, energy and transport, but less than USD 1.8 trillion is green.
By contrast, energy transition investment will have to increase by 30% over planned investment to a total of USD 131 trillion between now and 2050, corresponding to USD 4.4 trillion on average every year. Socioeconomic benefits will be massive, investing in transition will create close to three times more jobs than fossil fuels, for each million dollars of spending. To address concerns about a fair and just transition, IRENA's Outlook calls for a holistic and consistent overall policy framework.
IRENA's "1.5°C pathway" sees electricity becoming the main energy carrier in 2050 with renewable power capacity expanding more than ten-fold over the same period. Transport will see the highest growth of electrification with a 30-fold increase. Almost 70% of carbon emission reductions in transport will come from direct and indirect electrification.
Green hydrogen will emerge as one of the major demand for electricity, representing 30% of total consumption in 2050. Bioenergy combined with carbon removal technologies (BECCS) will increasingly be important for industry to bring "negative emissions" in face of a limited carbon budget for 1.5C.